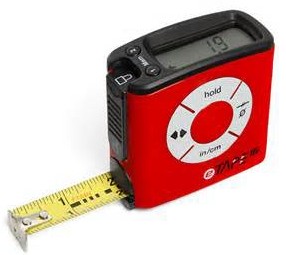 Do you always use a tape measure? I don't. Does my husband wish I did? YES.
But it's just more annoying to me to use one when I could just 'eyeball' a measurement! Then I found eTAPE 16!! A DIGITAL TAPE MEASURE!!! Finally, I can simply get things straight! My husband and I were so excited to give it a try!
eTape 16 has an amazing function that will calculate the mid-point of a measurement! That means that hanging 3 pictures evenly will no longer be a challenge! My husband won't have to go back with his tape measure and straighten everything that I hang.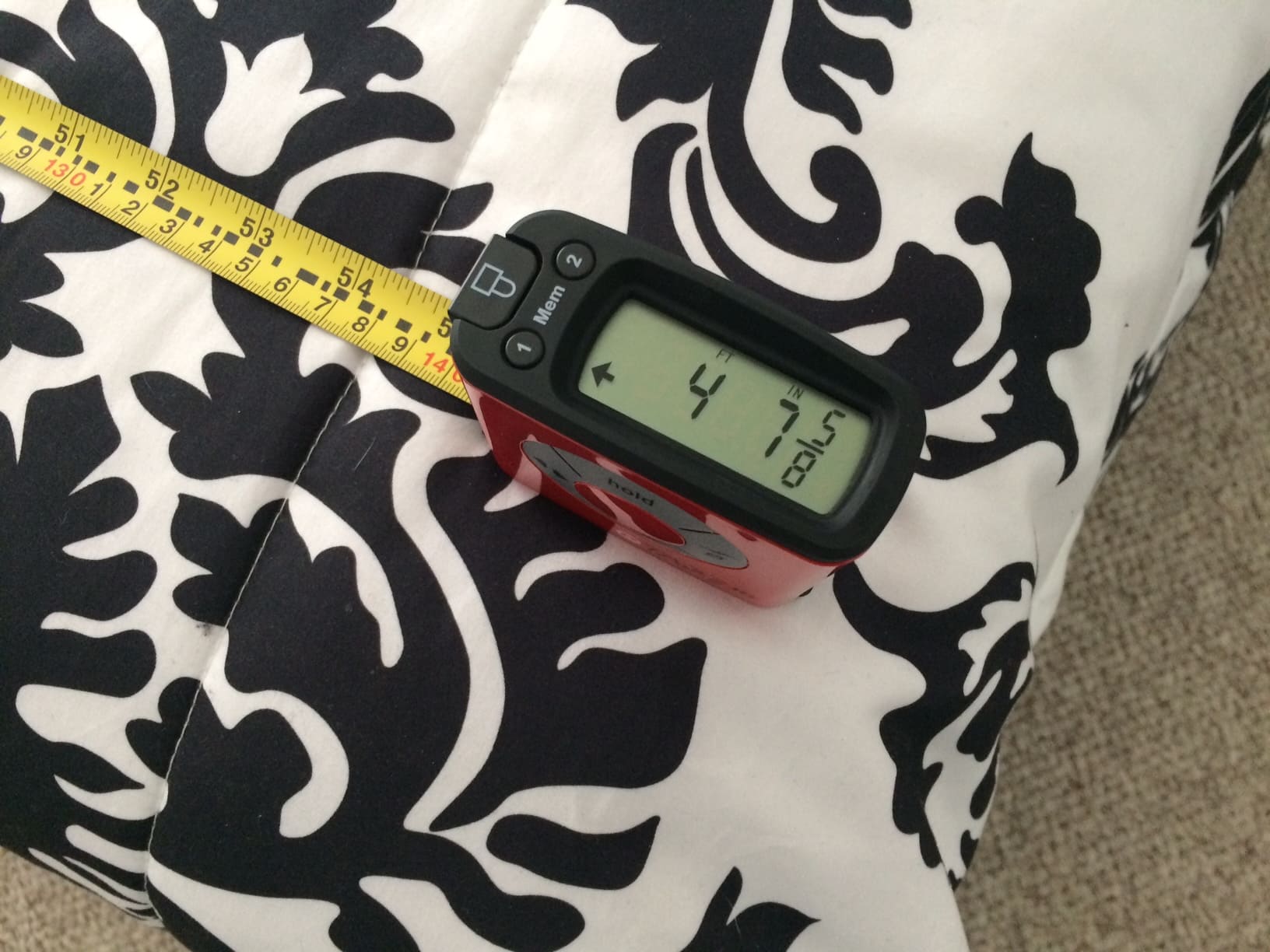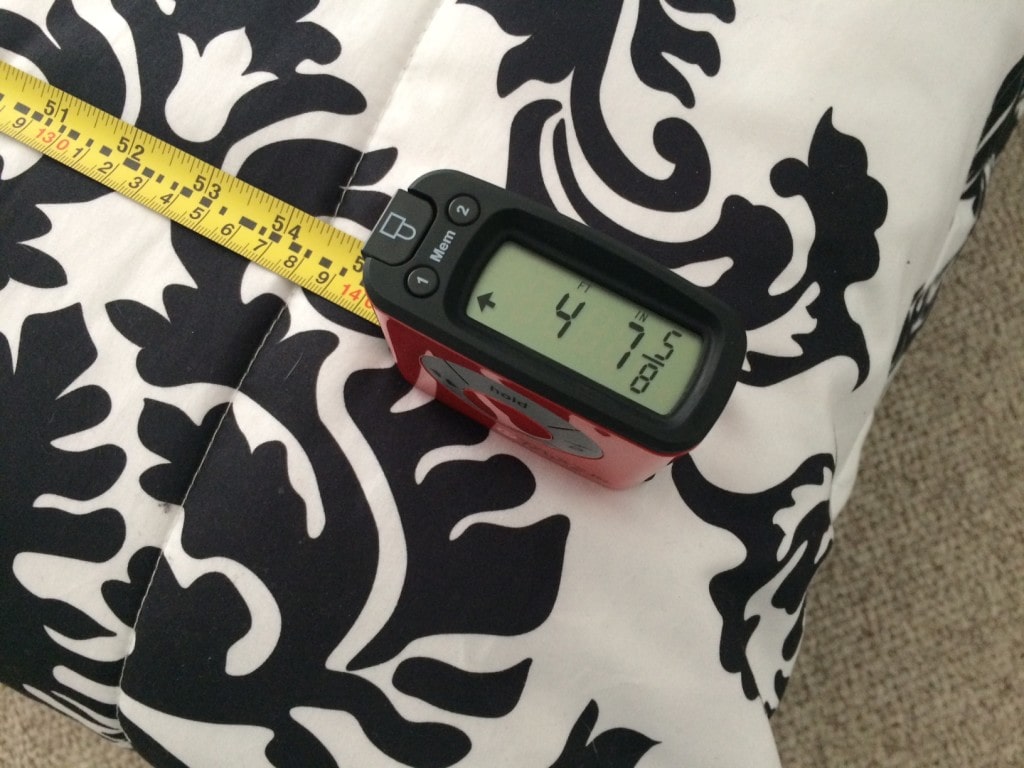 Along with hanging pictures, I also used the eTape 16 to measure a mattress that I needed to move into what will be a smaller guest room (picture above). Getting everything to fit in there will be a challenge so exact measurements are important!!! Again, so much easier to just look at a number instead of trying to figure out the lines on the tape measure!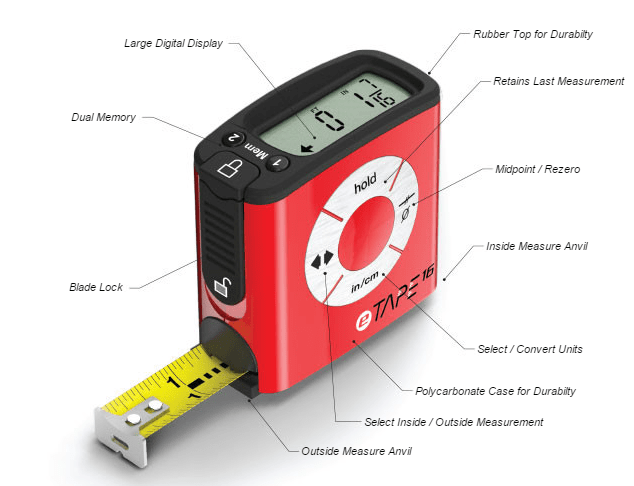 Special features of the eTape 16 to make note of include the automatic timer to turn off after not being used for 5 minutes. This saves battery power allowing the eTape 16 to be effective for 64 hours of coverage! Depending on the measurement that you need to take, the eTape 16 has the option of taking a measurement from the front or the back as well which will give an extra 3 inches to work with.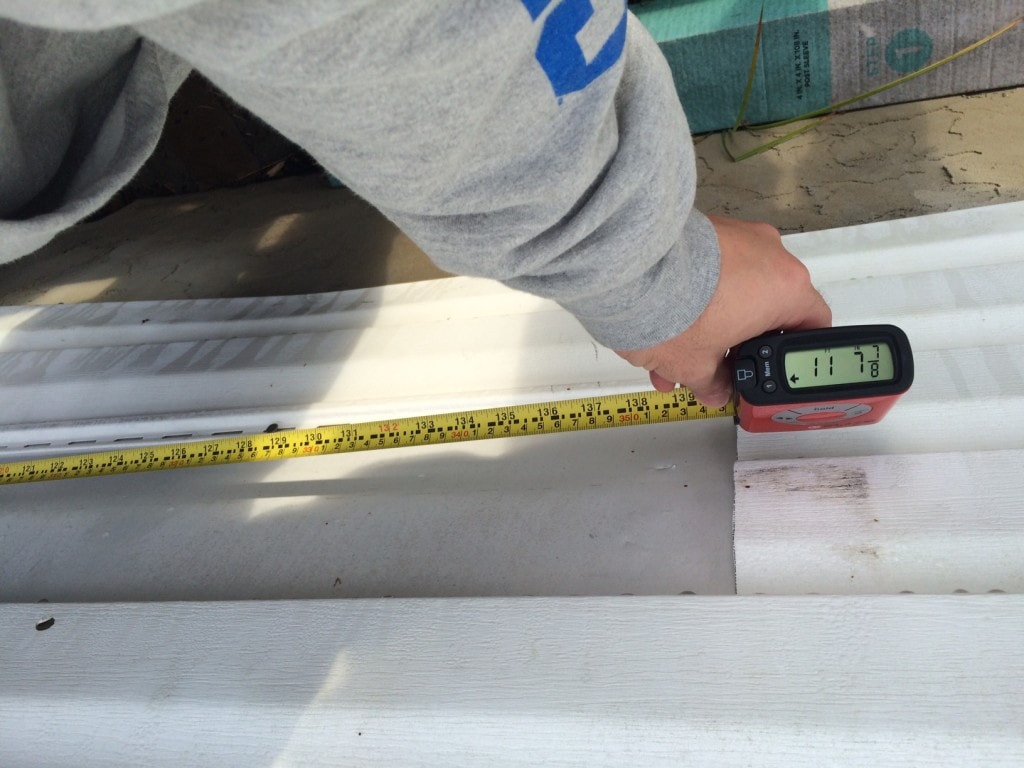 My husband is working on cutting siding for the house and he is able to get the precise numbers that he needs when using this tape measure. When measuring for the cuts he needs, the eTape 16 has 2 memory capabilities, allowing him to recall a stored measurement. And if you need to take a measurement in centimeters, no problem! eTape 16 can also display decimals and fractions! If you are concerned of the durability of this tape measure and fear that tossing it in a tool box may cause it damage- you have no need to worry. The eTape 16 is made of poly carbonate plastic and is very durable as well as bullet proof!!
My husband loves the ease of this tape measure and it is now the first one that he reaches for when he needs to make a measurement. I actually reach for the tape measure as well. I used to avoid them at all costs, but now it is almost fun. If you don't like counting the little lines like me, this is a great investment for you! And if you need a Christmas gift for the man or woman in your life that uses a tape measure frequently, then I suggest you visit eTape 16 online!! You WON'T be sorry that you did!!!
"Financial compensation was not received for this post. A sample product was gifted from eTape 16. Opinions expressed here are my own."
This post contains an affiliate link.