Even though it's the first day of Fall today, it doesn't feel anything like cooler weather in Florida. In fact, Florida rarely gets Fall. It just goes from hot to less hot around Christmas time.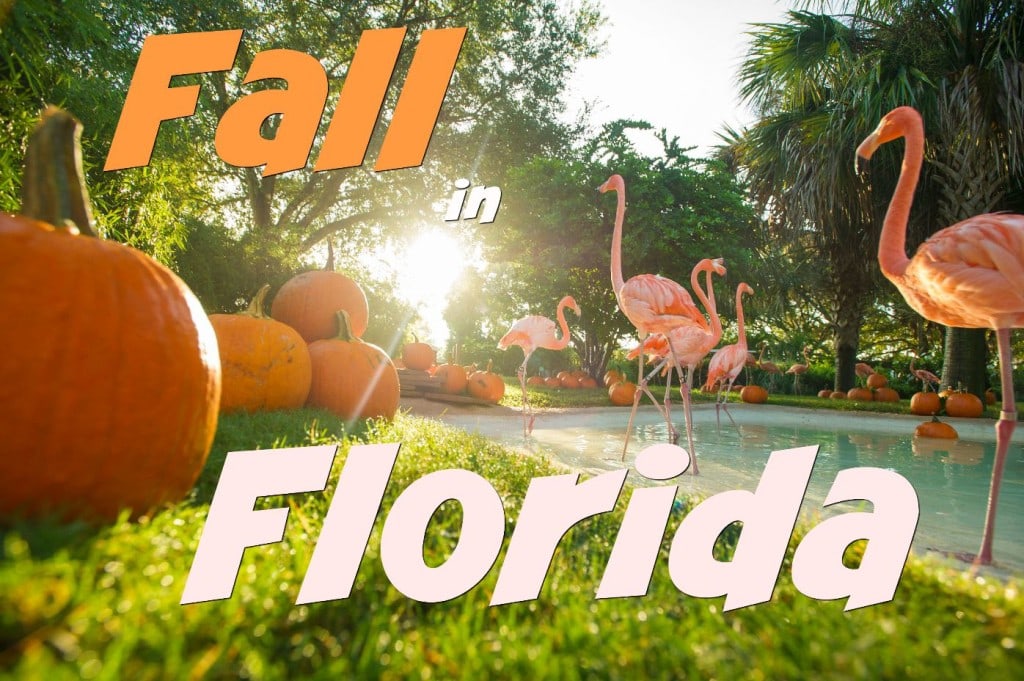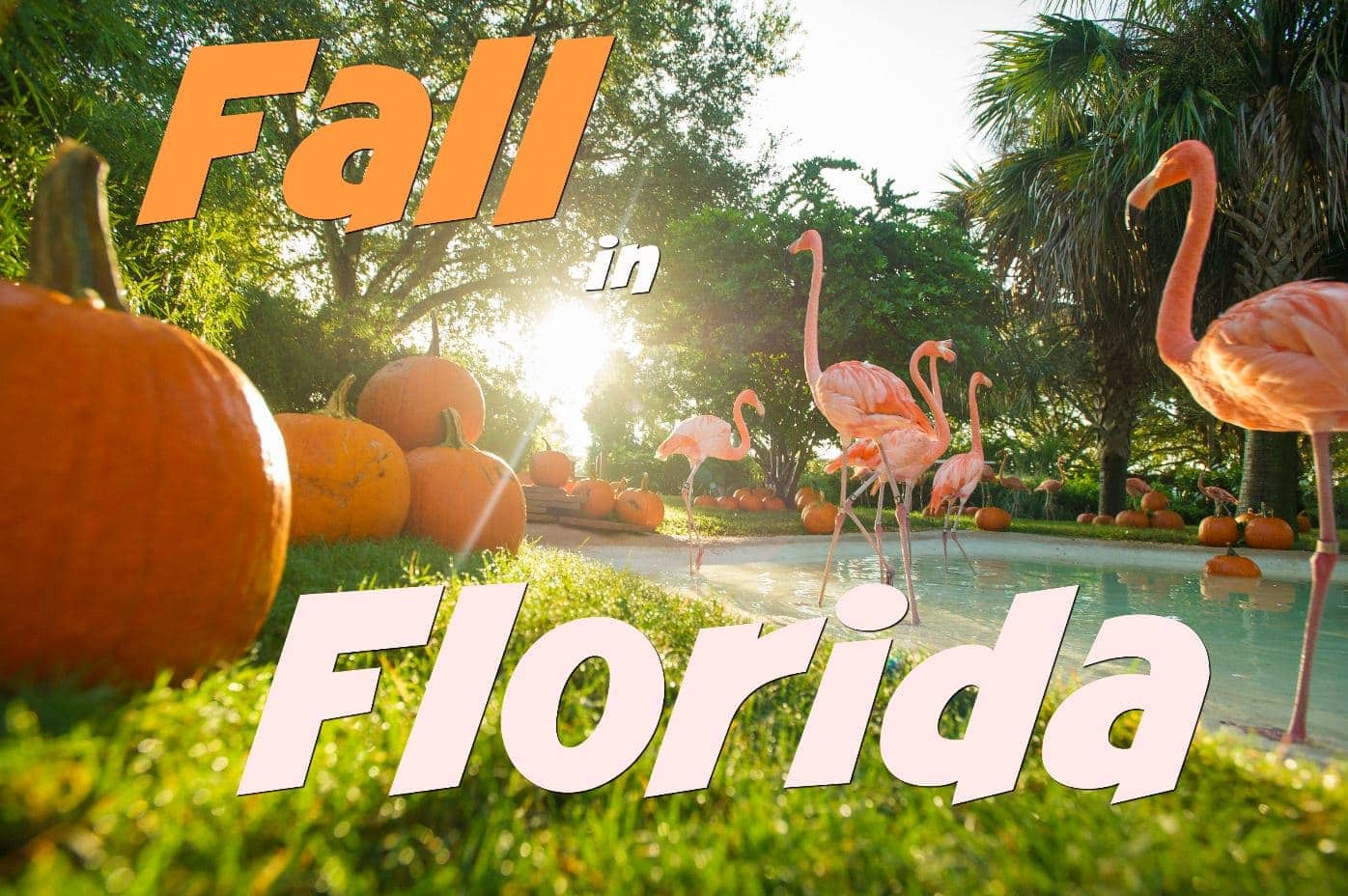 Which is why flamingos playing with pumpkins is pretty much the symbol of Florida Fall weather!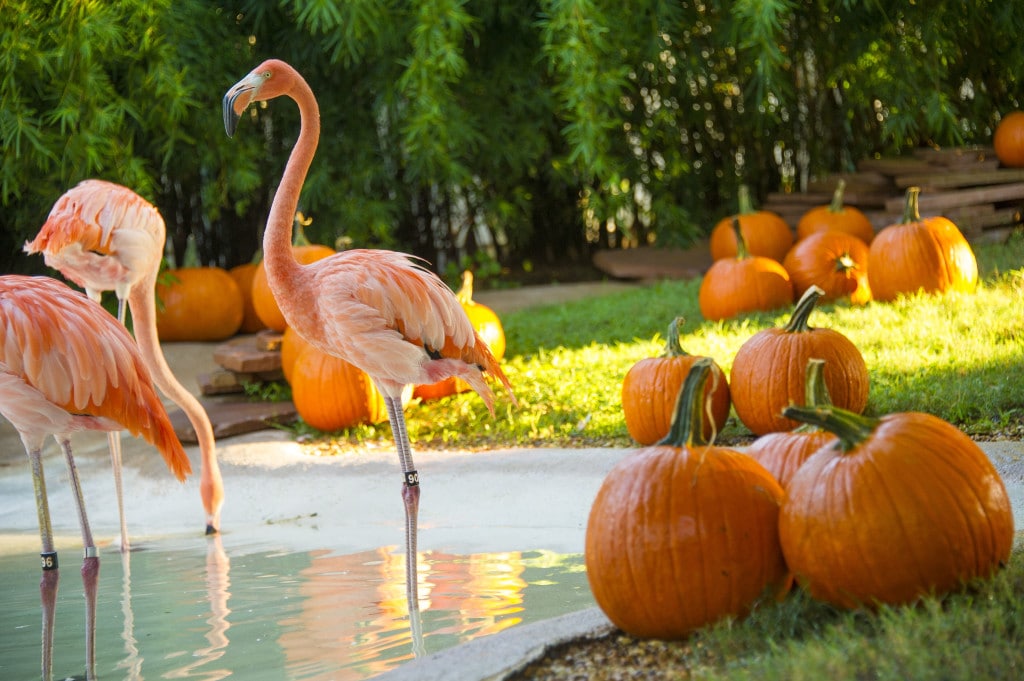 Flamingos, long associated as the bird of Florida, are the perfect pairing with autumn inspired pumpkins to highlight the hot weather and humid days that Florida still has during the autumn months.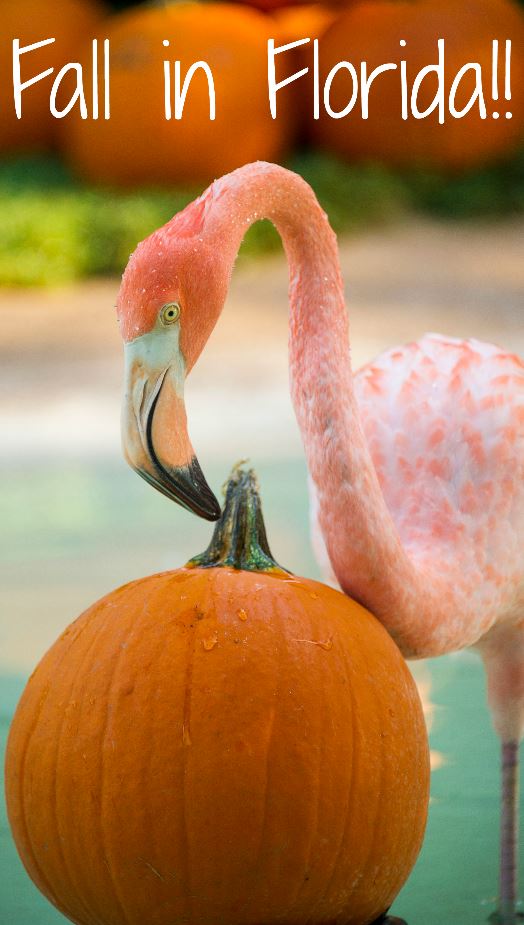 But it's not just a photo op!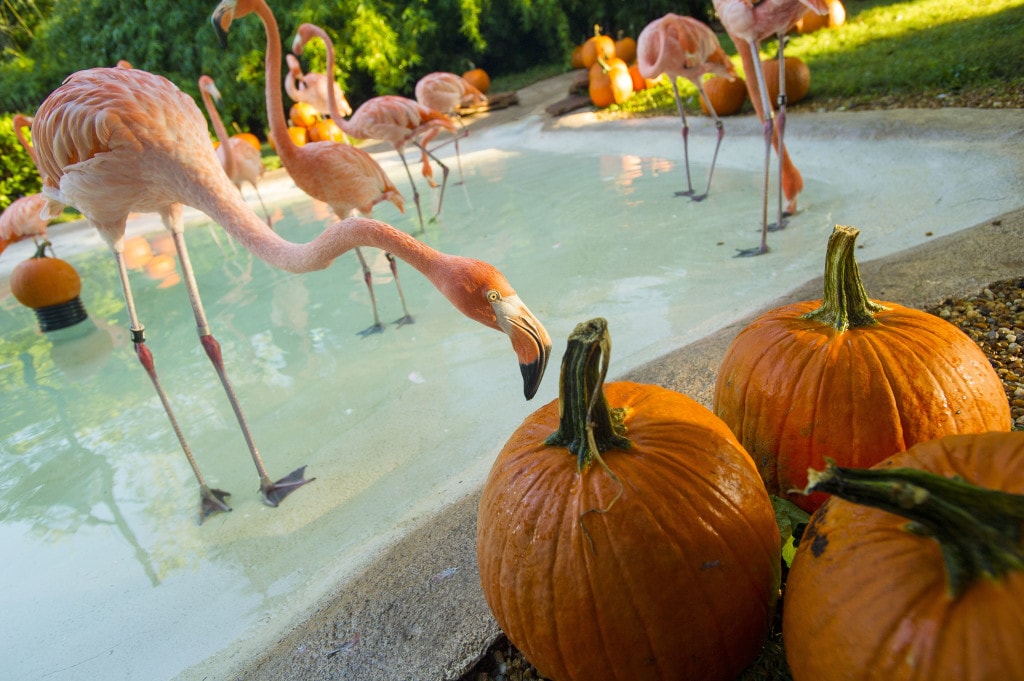 No, these pumpkins are actually learning enrichment for the flamingos at SeaWorld in Orlando.
Aviculturists hid lettuce among the pumpkins to pique the flamingo's interest and give them something new to think about and explore.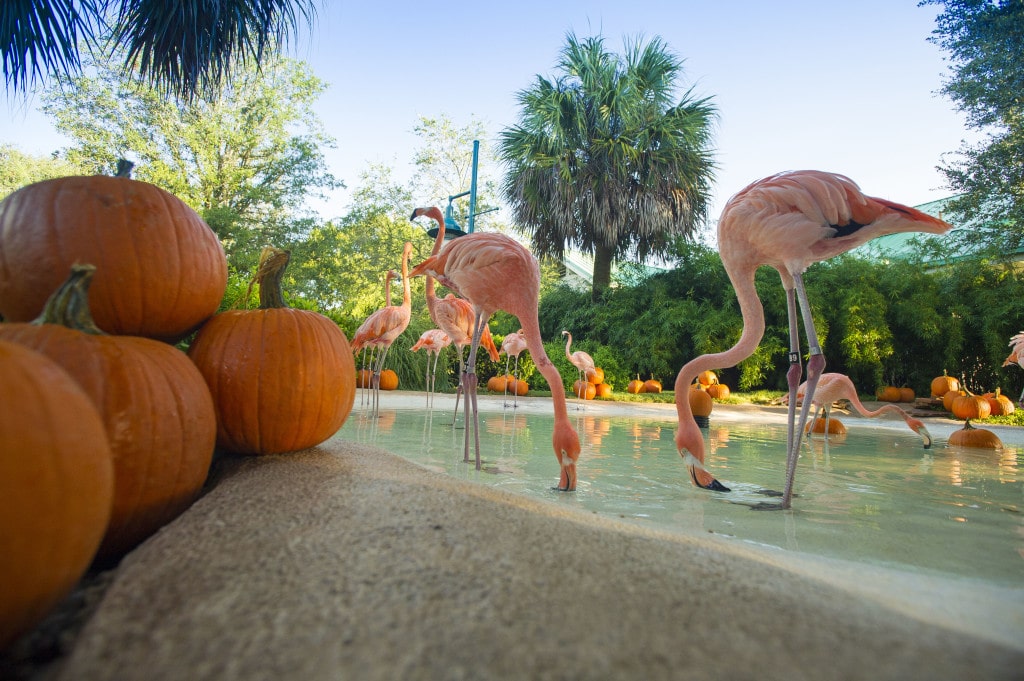 Lettuce and pumpkins, as weird as they might sound to you and me, offer visual and mental stimulation in a holistic way, improving education and health.
Thanks to SeaWorld Orlando for the use of all of the photos. Check out our Ultimate Guide to SeaWorld's Discovery Cove to enjoy a tropical getaway any time of the year.