You're sure to have seen the Florida's Natural orange juice and citrus juice brands in your local supermarket. Did you know that it's really processed in Florida, though? And you can visit the area where that orange juice is made?
In Lake Wales, Florida, the Florida's Natural Grove House Visitor Center is a free tourist attraction that highlights the process of making orange juice – both in the past and currently – as well as offering tastes of the company's flavorful juices.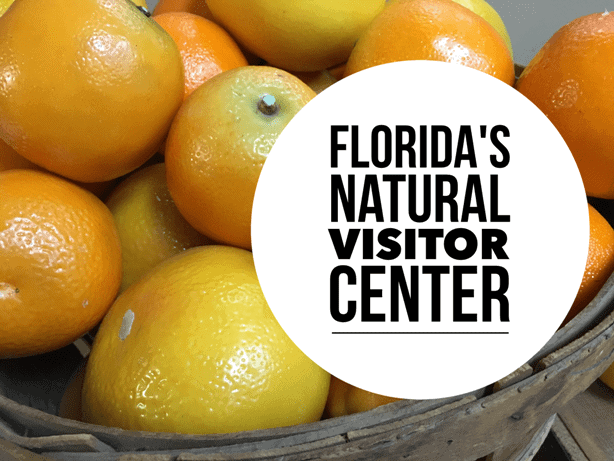 Outside, rows of citrus trees are grown to give that iconic Florida experience of walking through citrus groves (even though many Florida groves have been lost to freezes or – more commonly – overdevelopment with houses demanding more money than oranges).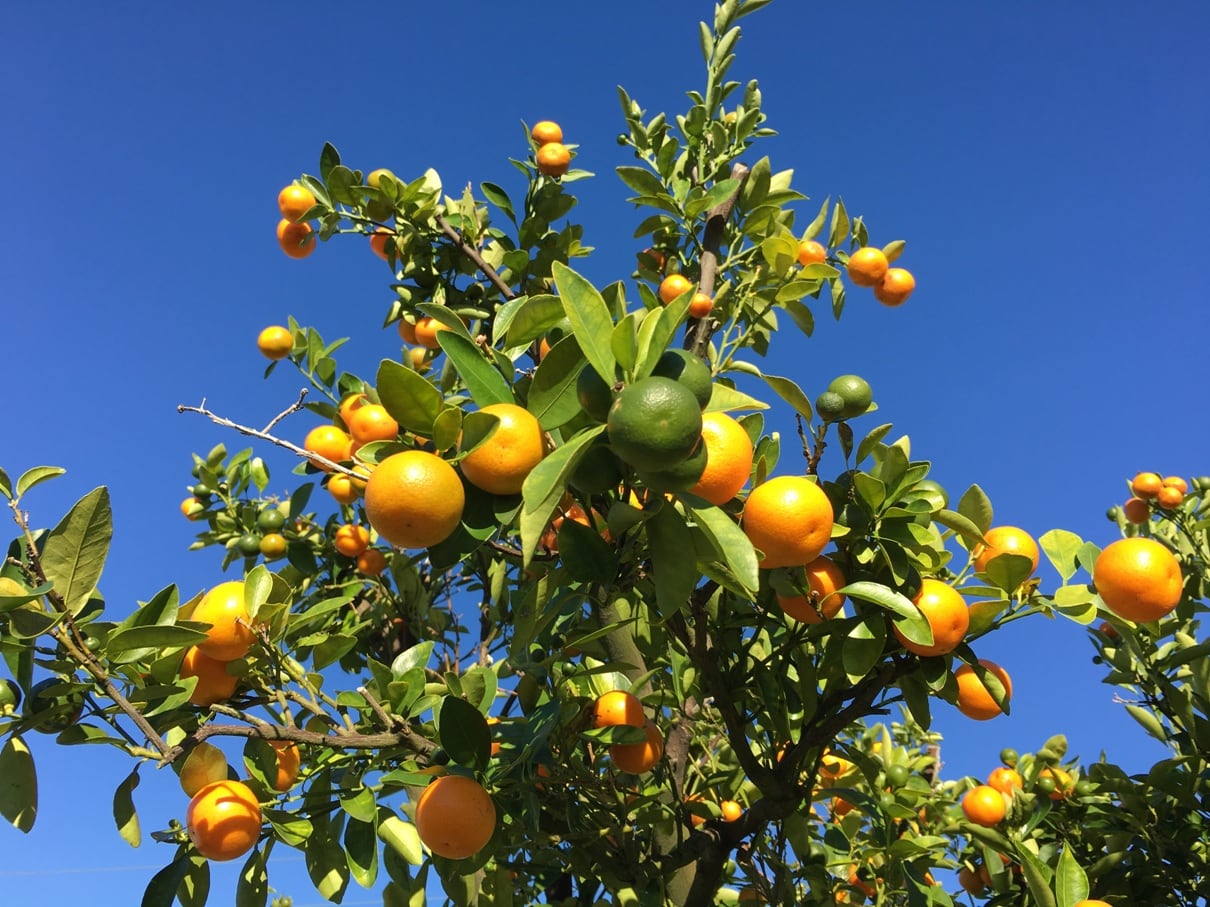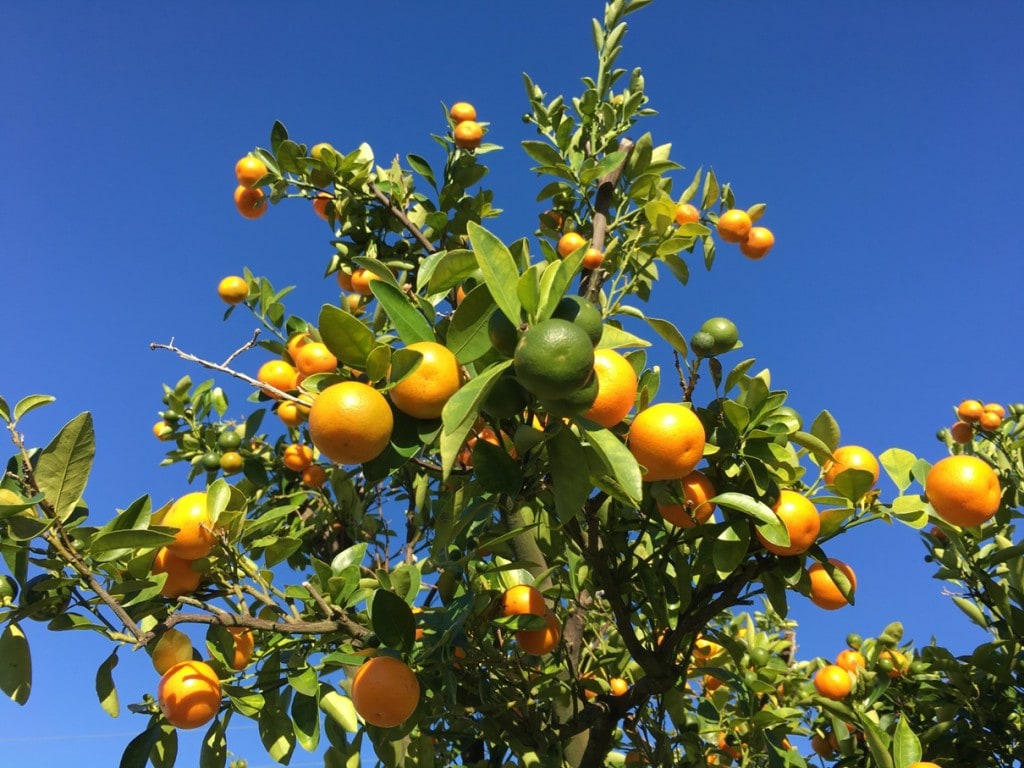 Not just a destination to learn about the citrus industry, the Florida's Natural Grove House Visitor Center is a surprising place to do some Florida-themed shopping, too. There's a pretty big retail center inside selling everything that sports an orange or screams of Florida.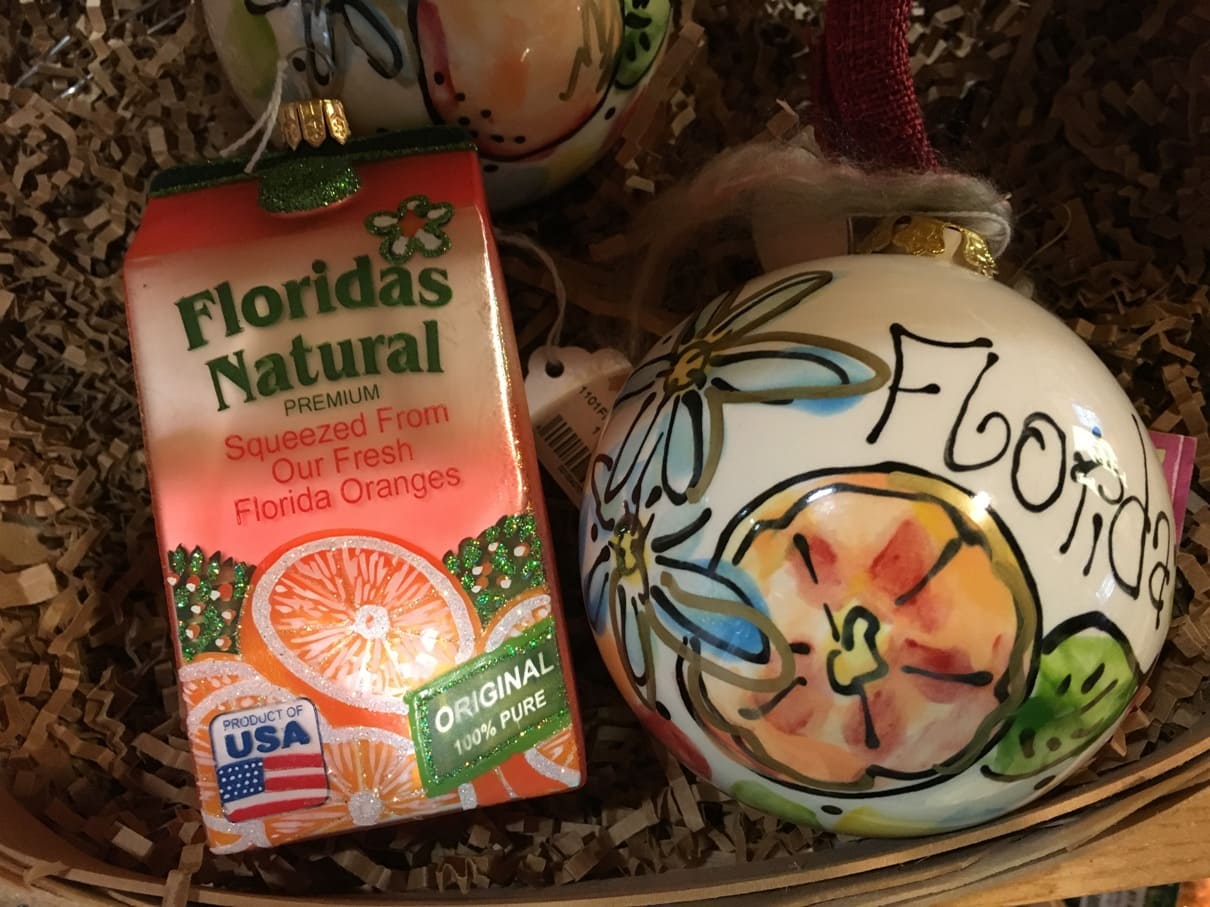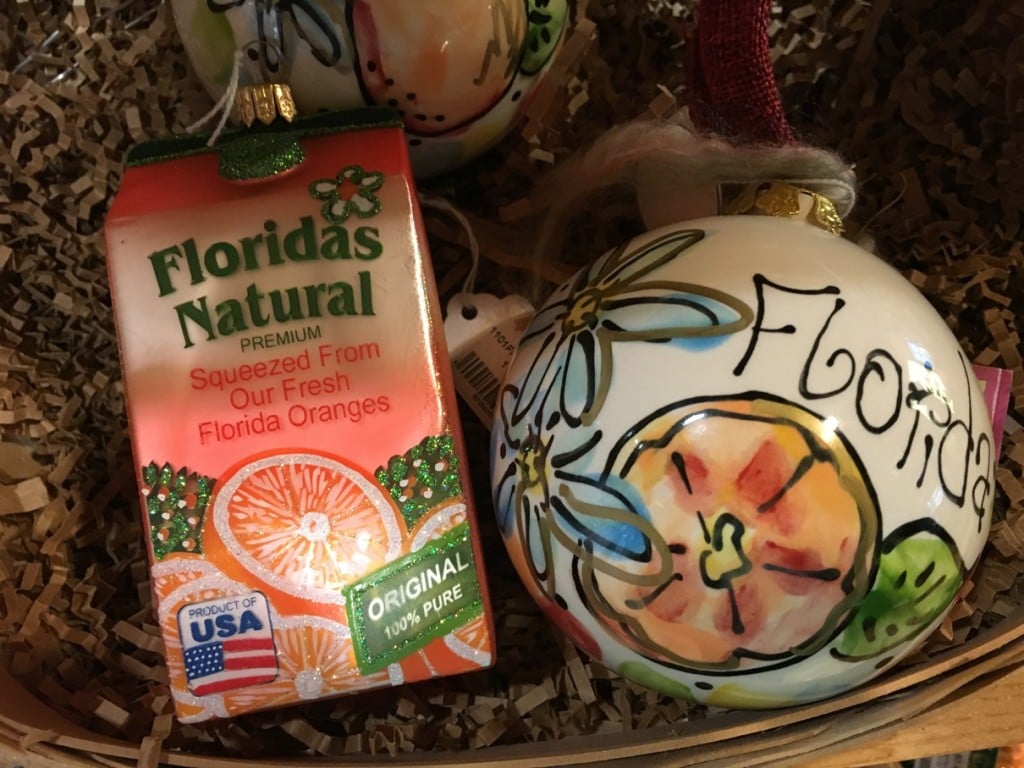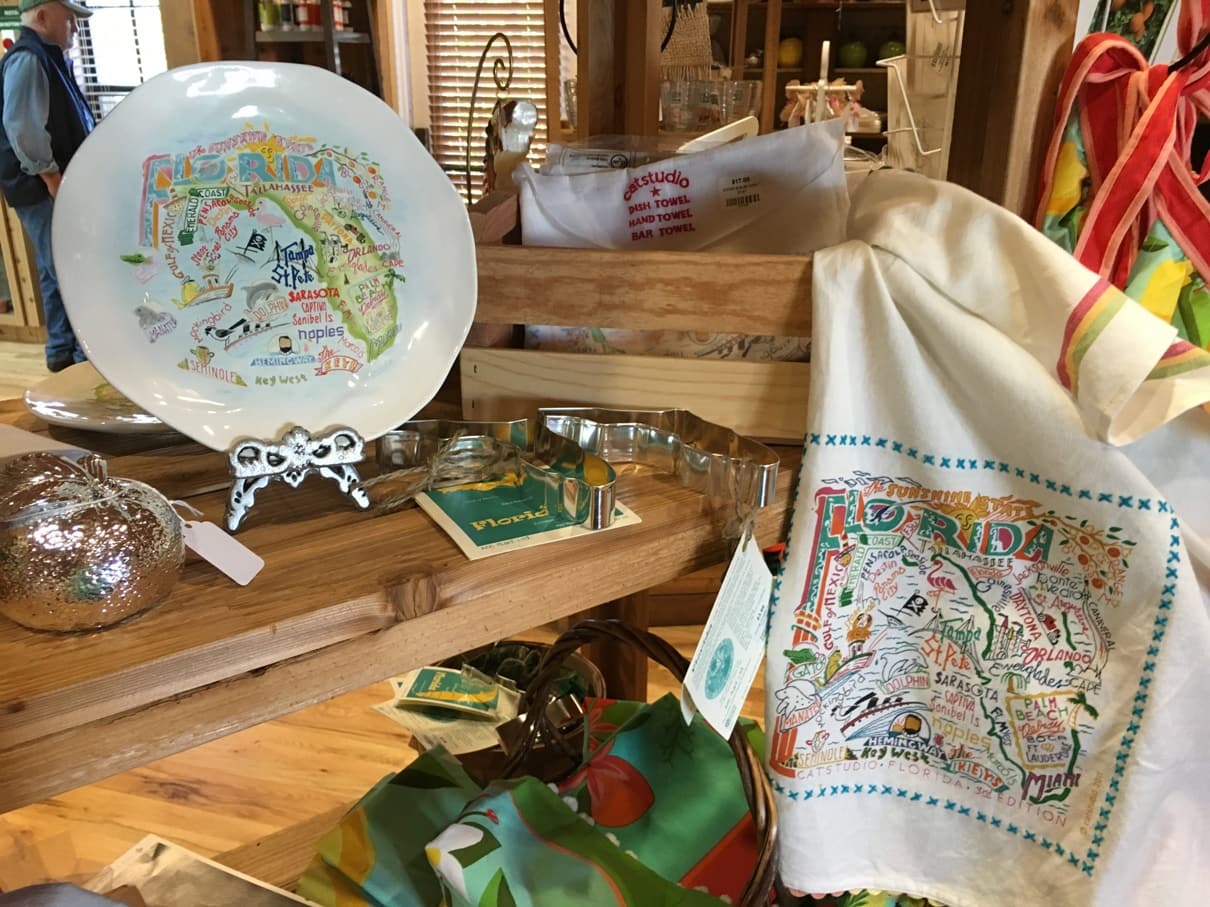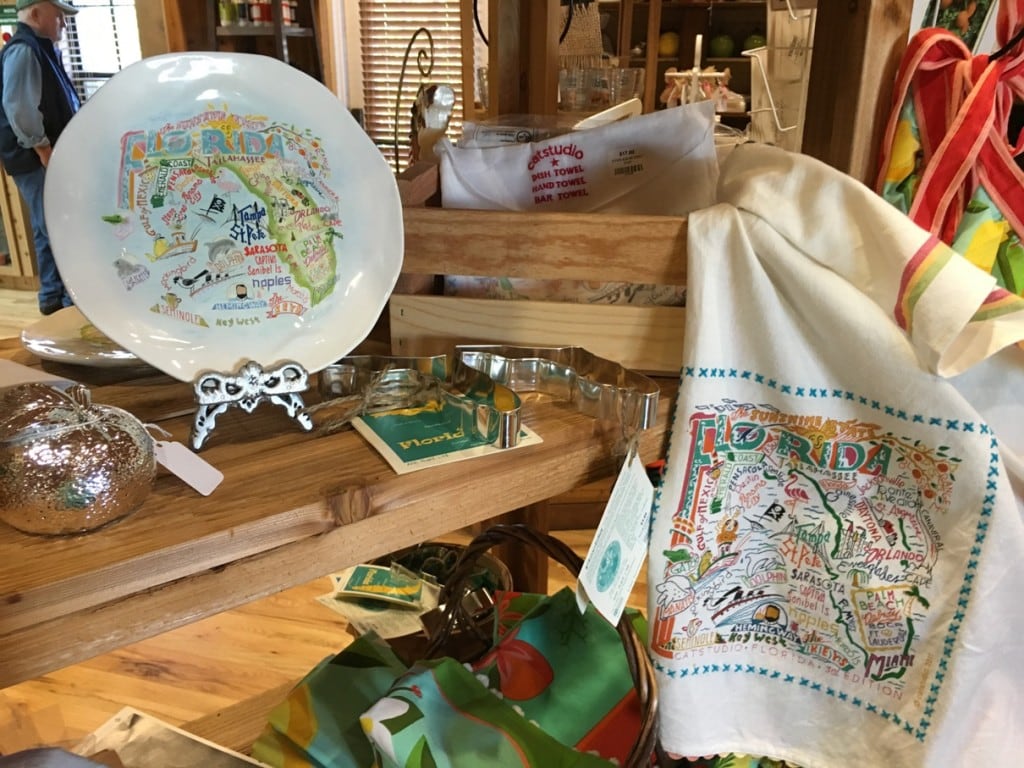 Want to know what it's like? Watch our video for everything available at the Visitor Center:
Some photo op props are outside, so that you can take those silly photos sure to end up on Facebook.
So, is it worth a visit? Well, it depends. Here's our six impressions from a recent visit. You decide if it's right for you.
1. It's free, which is always great!
2. It really is cool to see the processing plant, though you're going to have to see the actual plant from across the road. Tours of the orange processing area are not given to the public.
3. The historical exhibits are extensive, for anyone who is really interested in knowing the history of citrus in central Florida.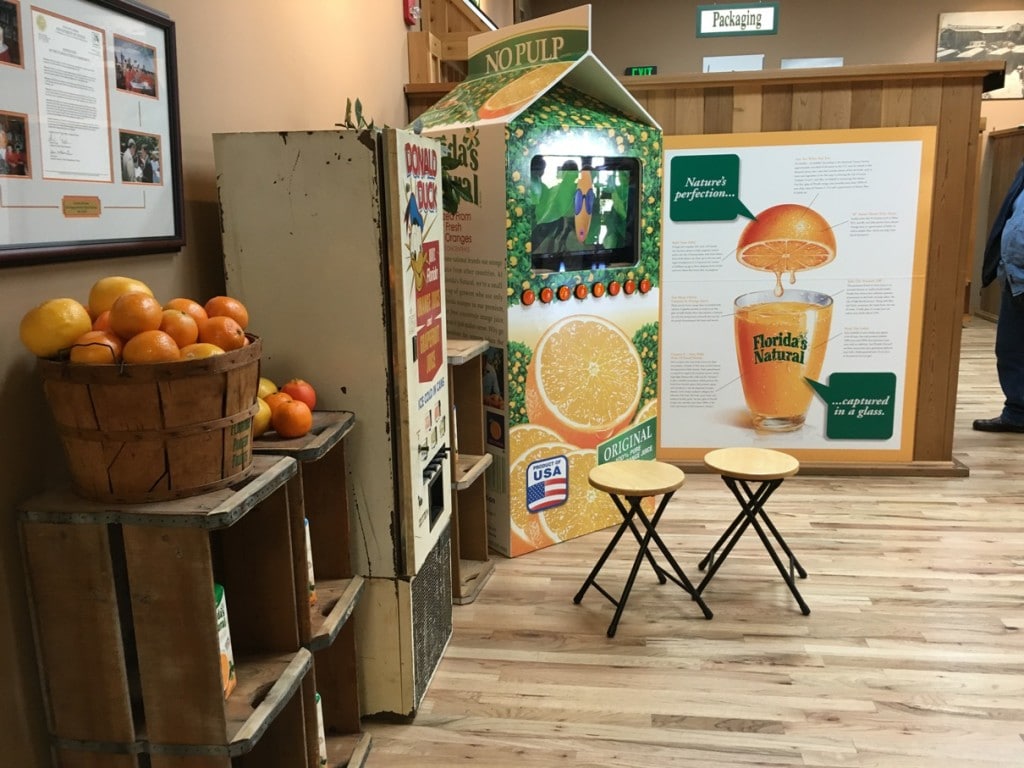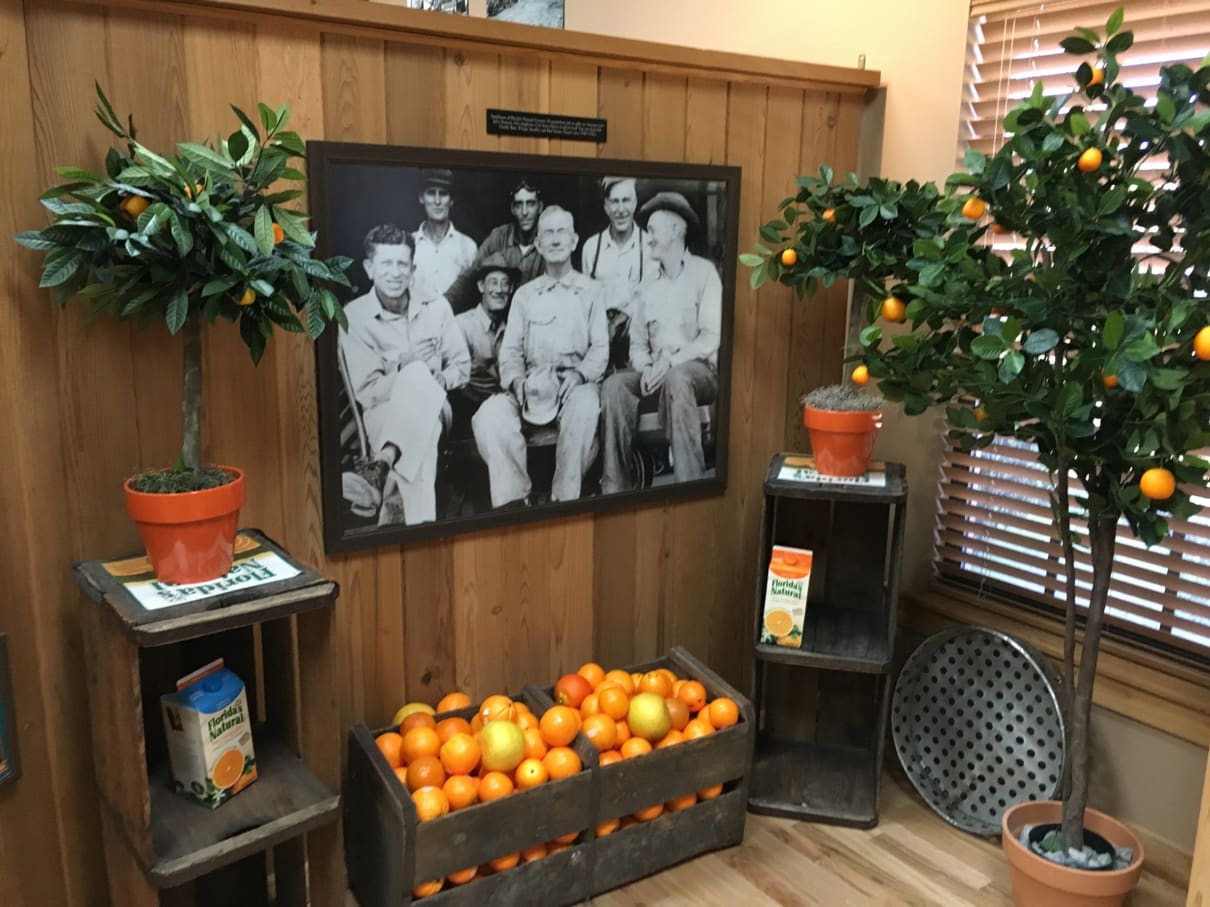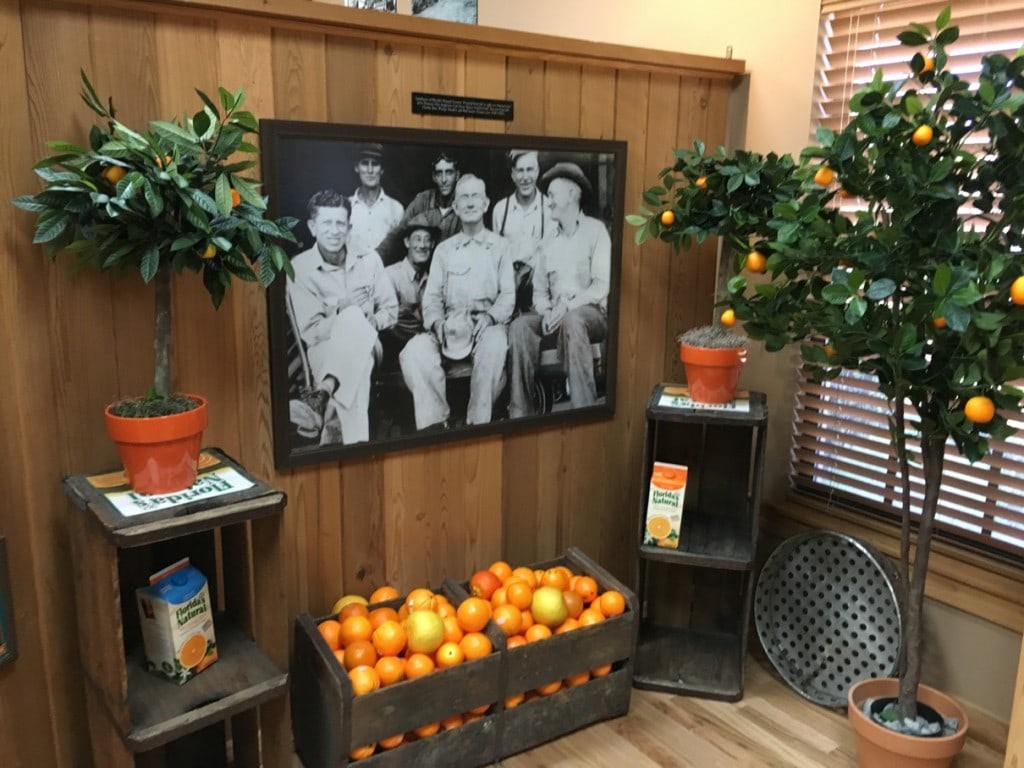 4. The shop is cool, but overpriced. We were shocked at the cost of the Florida themed souvenirs (and we're not sticker shocked a lot, being used to Disney prices!)
5. Getting a free sample of the juices is like a cat fight sometimes. We barely scored some 1/2 oz. samples because of all of the people hovering around the dispensers. Really? It's like 10 cents worth of juice, people. Then you had to wait for people to fill up their big reusable bottles full of the free juice. Seriously.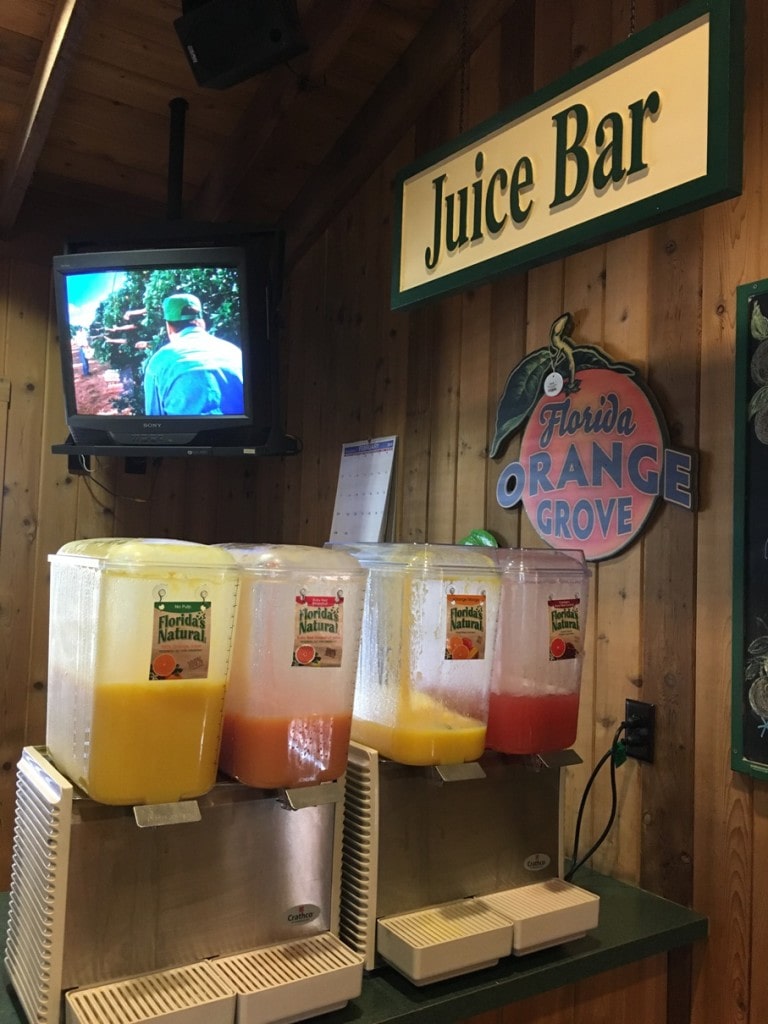 6. Pictures with citrus blossoms and oranges hanging from the trees is cool, but only if you're there during the proper season (approx. November to March)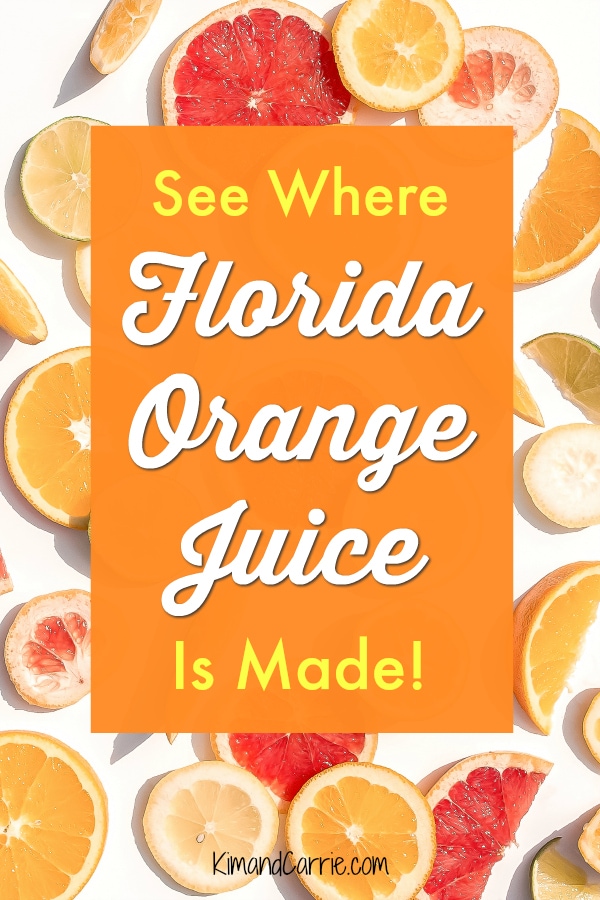 What do you think? Do you want to see where orange juice is made?