All photos are courtesy of Amazon.
One day my 9 yr old step-son came home talking about an XBox game called Fortnite. You're smiling now. Then he came home doing a silly dance talking about Flossing. His teeth? You're laughing now…but chances are you've at least heard of this new obsession.
Fortnite is everywhere! Especially for school aged kids. It's colorful scenery and ability to build things and change skins (oh, so many skins…) and the variety of silly and addictive dances makes this game the thing to do and talk about.
Fortnite Shirts Boys Want
So, to have the cool shirts to wear to school or even just out and about is like a showing that you are part of the 'Fortnite club'.
Here's some of the coolest Fortnite shirts you can get, and what's even better is that most of them are available with Amazon Prime so your Fortnite fan can have them even sooner!
First of all, what boy doesn't want to stake claim as the King of Tilted Towers with this Fortnite T-shirt???
Flossing is like walking for a Fortnite fan…. it's everywhere, all the time… this Fortnite Floss T-shirt will surely become a favorite! Don't worry, it comes in a large selection of colors!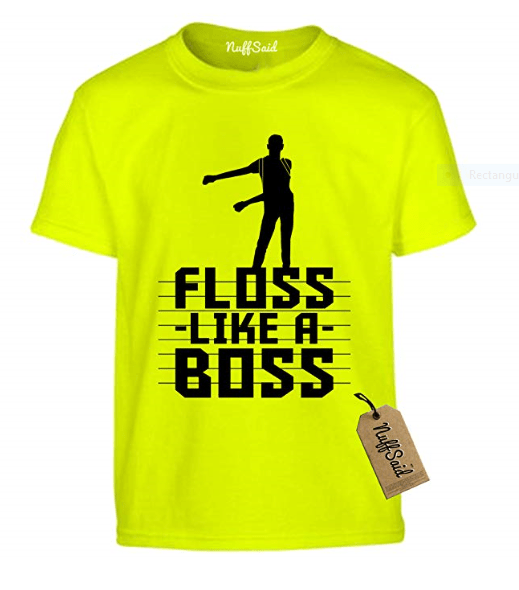 Also available in many colors, this Fortnite T-shirt will be a simple favorite.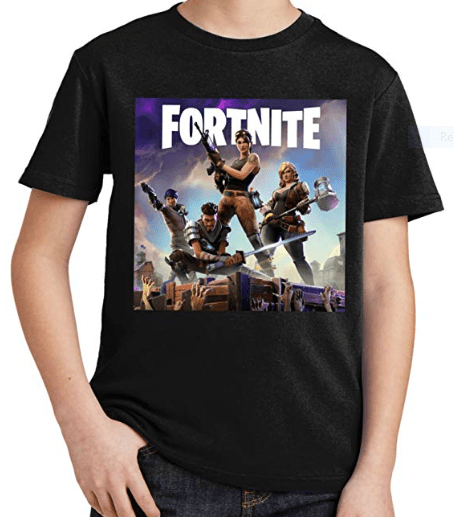 Could a T-shirt phrase be more true for a Fortnite fan? This Fortnite T-shirt shows what's on our boys' mind all day!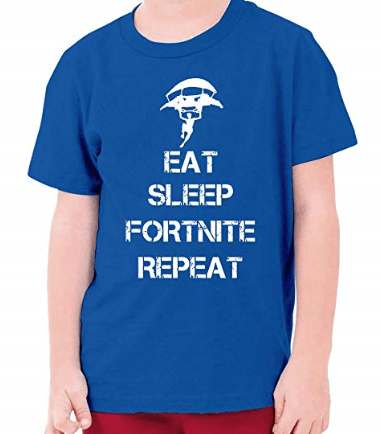 When my step-son is playing and online talking with his friends- that is the first discussion! It's oh so important to know when they take off, which direction they are going. Boys will love this Where we dropping? Fortnite T-Shirt
This might be a favorite of mine because it's so silly. I don't play Fortnite, but I do love this Llama long sleeve Fortnite shirt!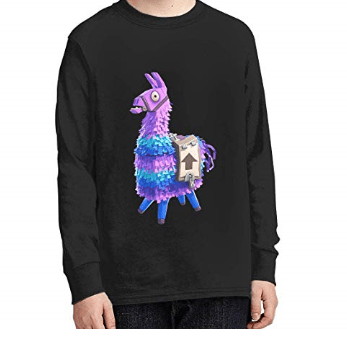 This Fortnite T-shirt is a simple statement, yet all the kiddos will get it!
One of the reason's this game is so fun – the moves and the dances! This Fortnite shirt will get reactions for sure!
It's starting to cool off, so when it's time to go out and play, they will still be the coolest guy in this Fortnite Sweatshirt.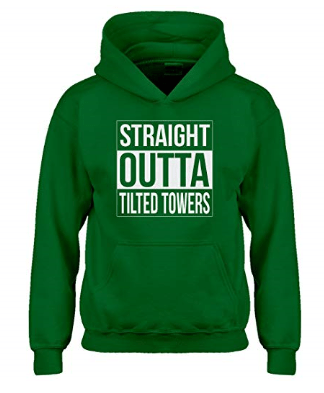 This is a cool one! I love the huge variety of scenes you can choose from. You will be amazed at the uniqueness of this Fortnite Sweatshirt!
You are sure to be a hero if you get your kiddo any of these shirts! Smiles will be all over their face as they show off their Fortnite love. If you are looking for a unique Fortnite backpack, check out some of the coolest ones out there your boy will love as well! Happy Flossing!!