During the Visit Orlando Magical Dining Month (Aug. 29 – Oct. 2, 2016), foodies can indulge in three course meals for $33 at more than 90 of central Florida's hottest restaurants.
We're particularly fond of the restaurants and dining options at Four Seasons Orlando Resort at the Walt Disney World Resort. We think this is the absolute best time to splurge and see what this Five Diamond Resort is like.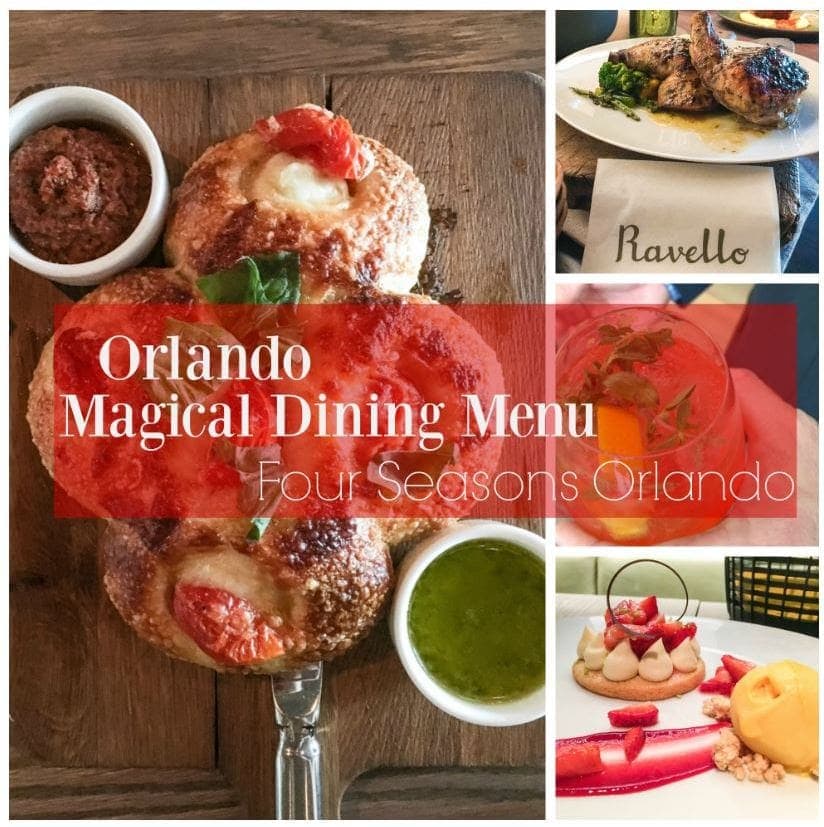 During Orlando's Magical Dining Month, Ravello at the Four Seasons Orlando Resort is offering a specialty menu. Ravello is an Italian-inspired restaurant, very family friendly, bright and airy, and also the location for character dining at Four Seasons Orlando.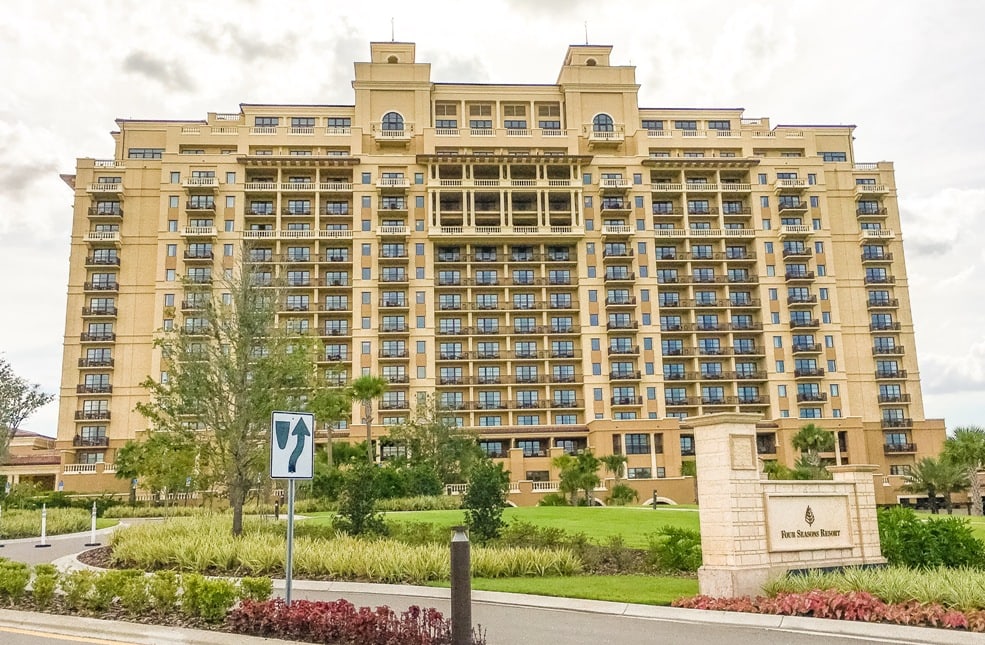 We had a chance to sample the Magical Dining Menu courses during a media preview. We've never been disappointed in any meal at the Four Seasons Orlando, and this was no exception. The chefs created flavor sensations that somehow seem to go above and beyond anything you expected, even when you're already expecting great things. (Check out our reviews of Capa, Plancha, Plancha's Brunch, and Cocktails)
With the Magical Dining Month menu – be sure to ask specifically for it – you get a choice of one First Course, Second Course and Dessert option. Some additional options are offered at an additional price.
So here's what we ate, what we thought, and what we'd (highly) recommend:
First Course
Beef Carpaccio – piedmontese beef, cured mushrooms, pickled radish, and watercress. So good you can't stop yourself at eating a piece at a time. Expect this plate to be devoured in a second.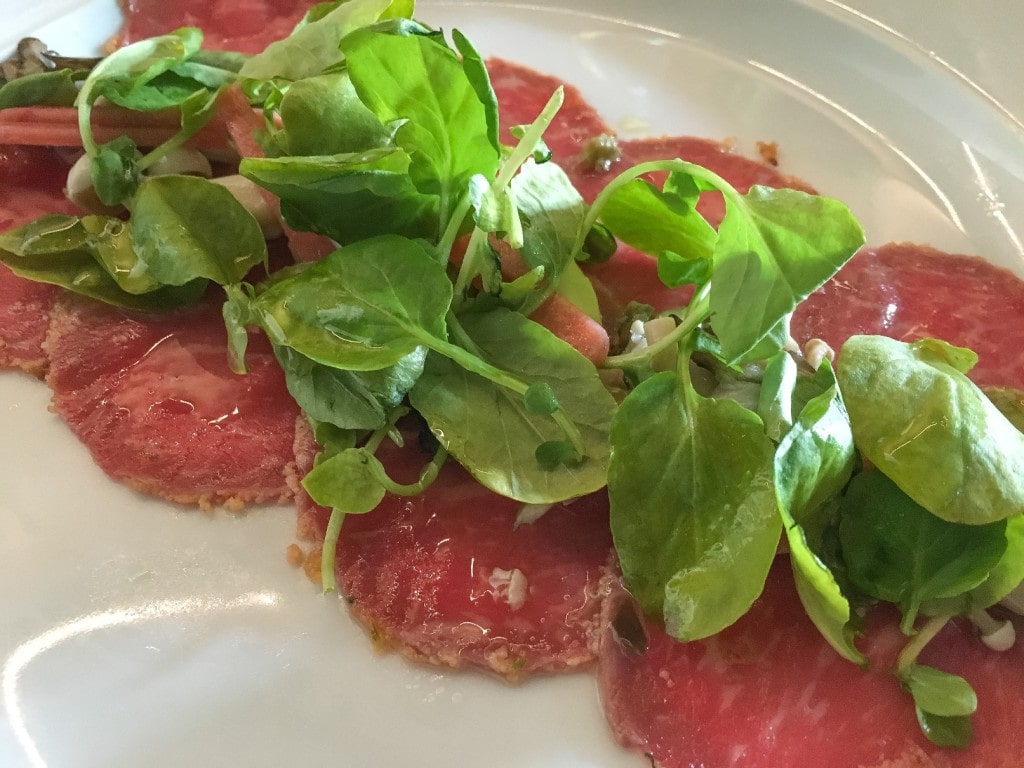 Artichoke Tort – mortadella and a local green salad. Hands down, the absolute winner of this first course! Not heavy on artichokes at all, and not made with a lot of eggs, we think you'll be a bit surprised at how much this is NOT like a quiche. It's rich and hearty, and the absolute crowd favorite. We could not stop raving about how great this appetizer was that is only available on the Orlando Magical Dining Menu – for now. Who knows after September?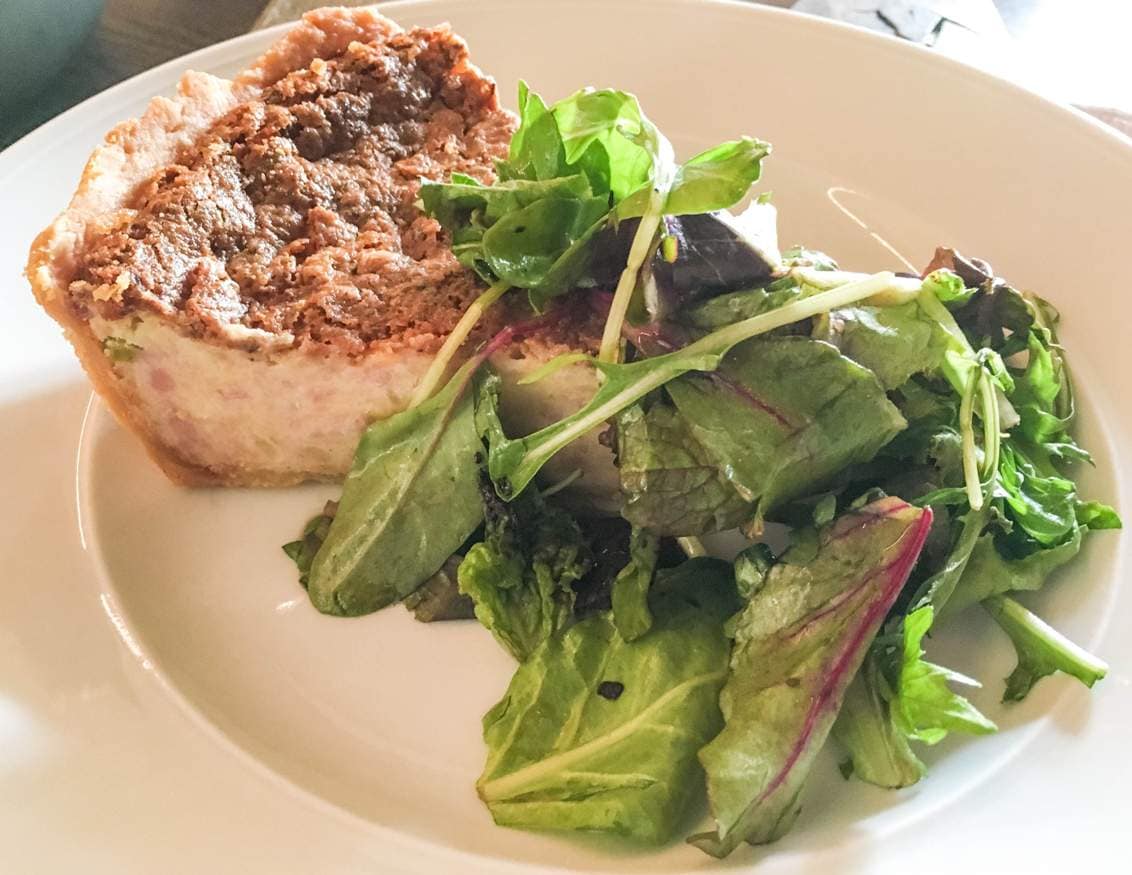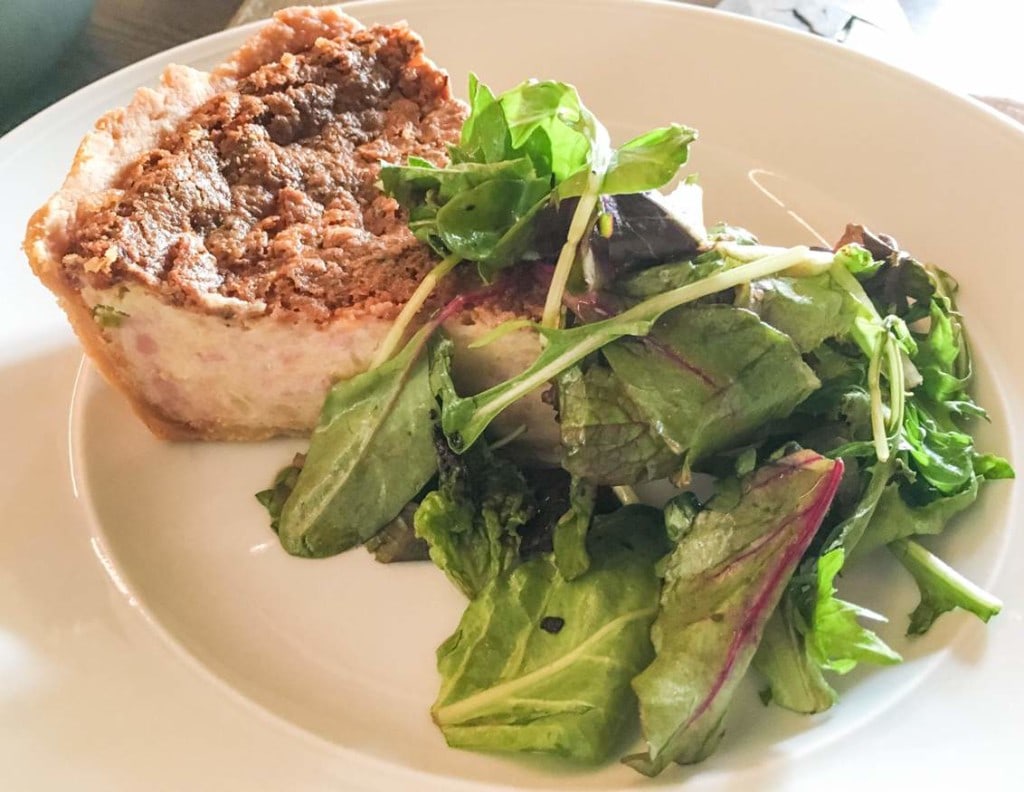 Cesare Salad – hearts of romaine, parmigiano, anchovy, focaccia croutons. The one thing I didn't try off of the entire menu, because there were so many other choices to indulge in.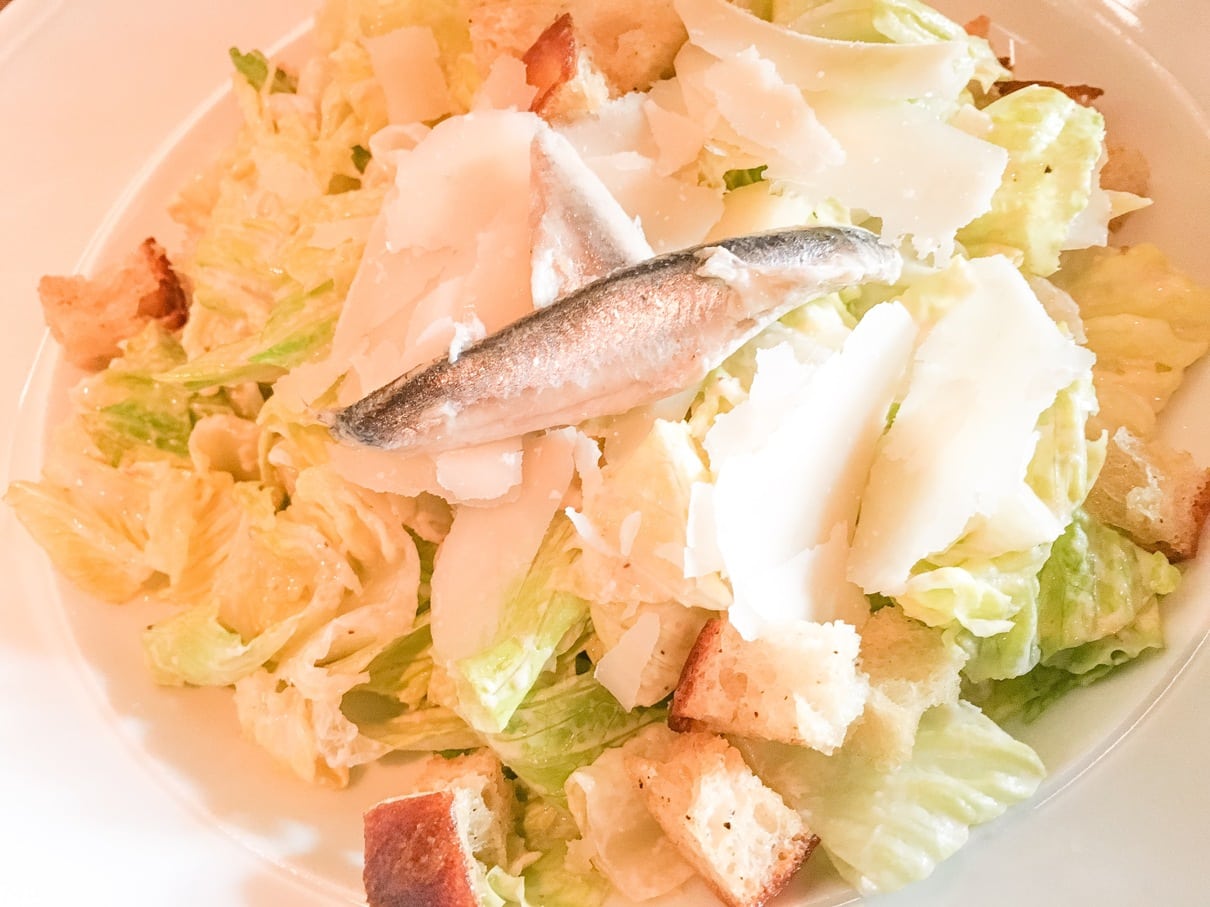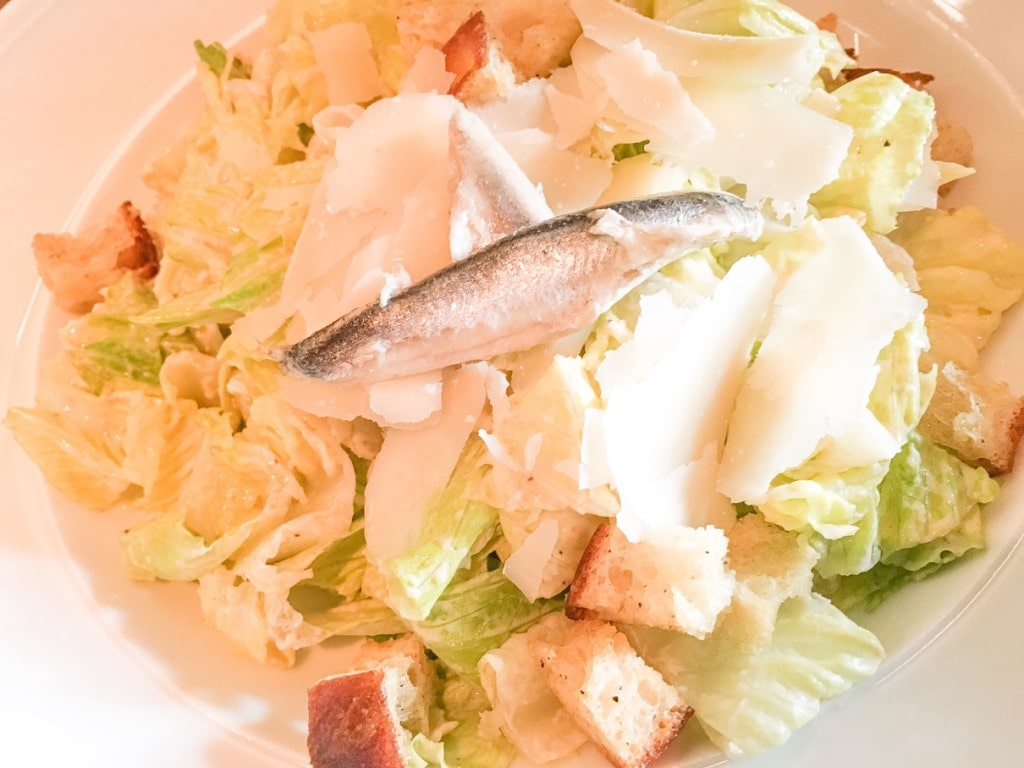 Bread Course
It's an upcharge ($5), but it's worth it. The tomato mozzarella focaccia with evoo, herbs and muffalata isn't dry at all. Pull it apart to share a hearty piece of perfectly seasoned bread with the table.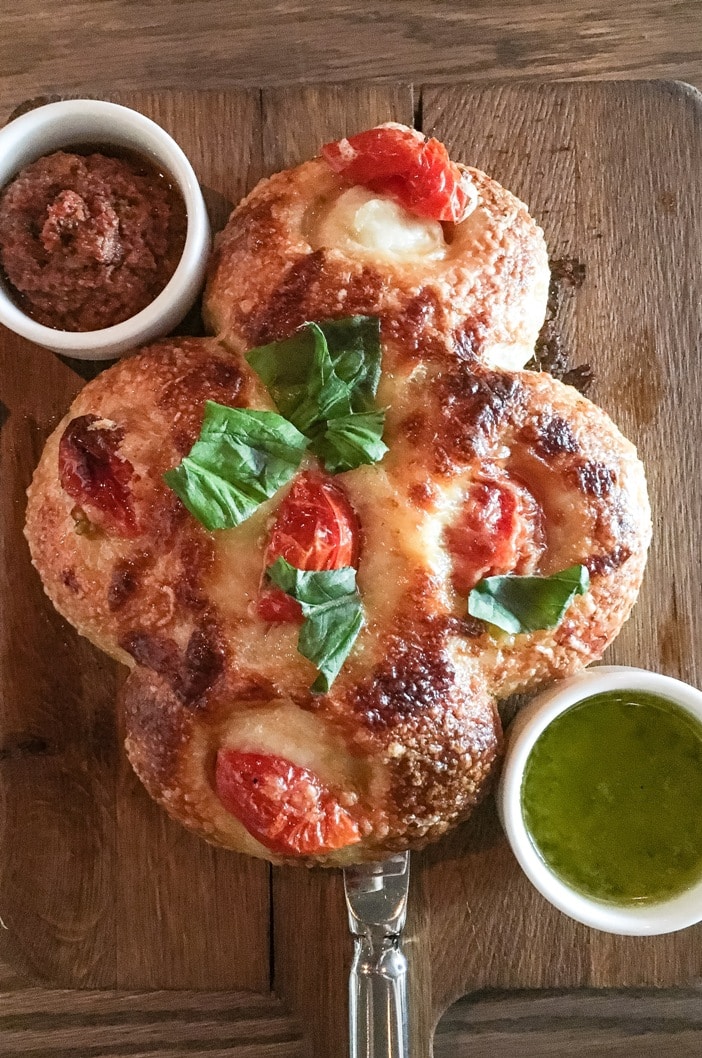 Pasta Course
Again, another add on ($9), but the housemade spaghetti with san marzano tomato and crunchy basil is a signature dish at Ravello and what they're known for – fantastic homemade pasta. I can't imagine eating this and another entrée, so plan ahead for a to-go box right now and enjoy.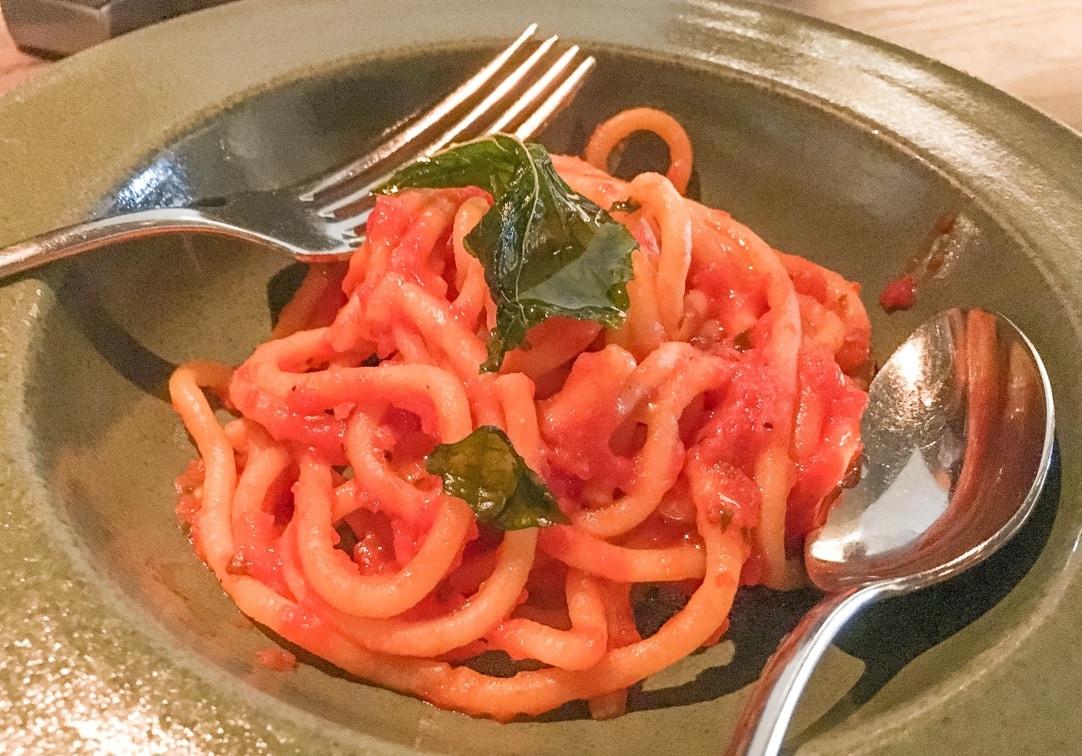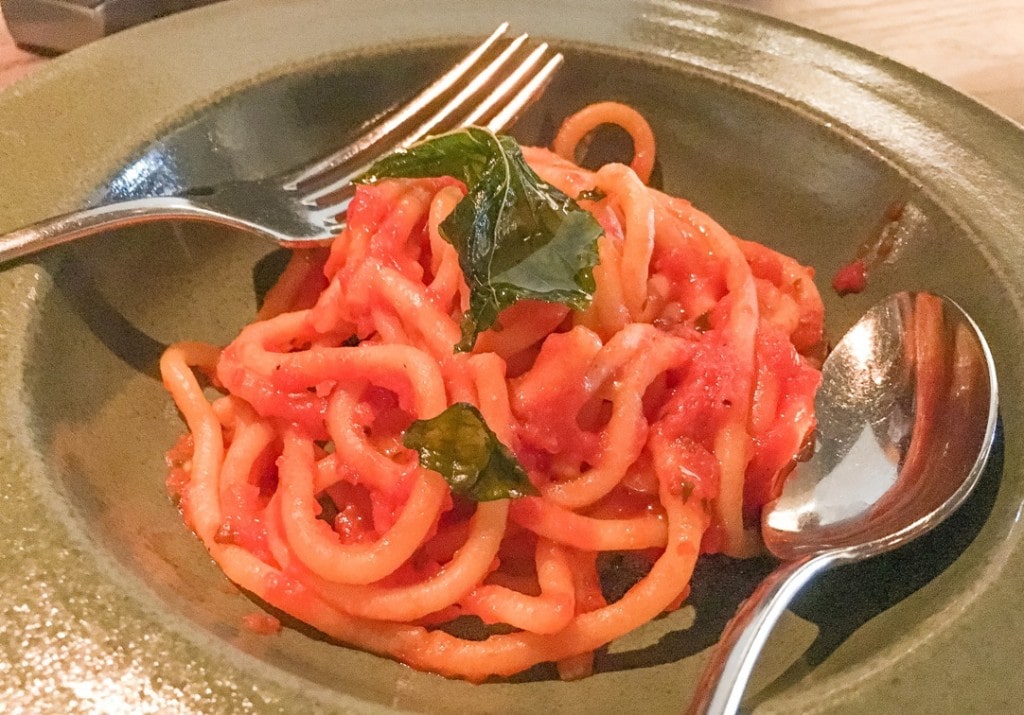 Second Course
Braised Short Rib – local heirloom carrots, soft polenta, caciocavallo cheese. Wow! This entrée is unbelievable! The ribs are so tender, the polenta so flavorful and the heirloom carrots cooked to sweet perfection so that they taste more like candy and not like root vegetables. This is a hefty portion, FYI. (The picture didn't turn out good, but the entrée certainly did!)
Pan Seared Local Redfish – crushed olive oil potatoes, broccolini, and key lime basil emulsion. A lighter choice, for sure, but one that continues to pack the flavor and entice the taste buds.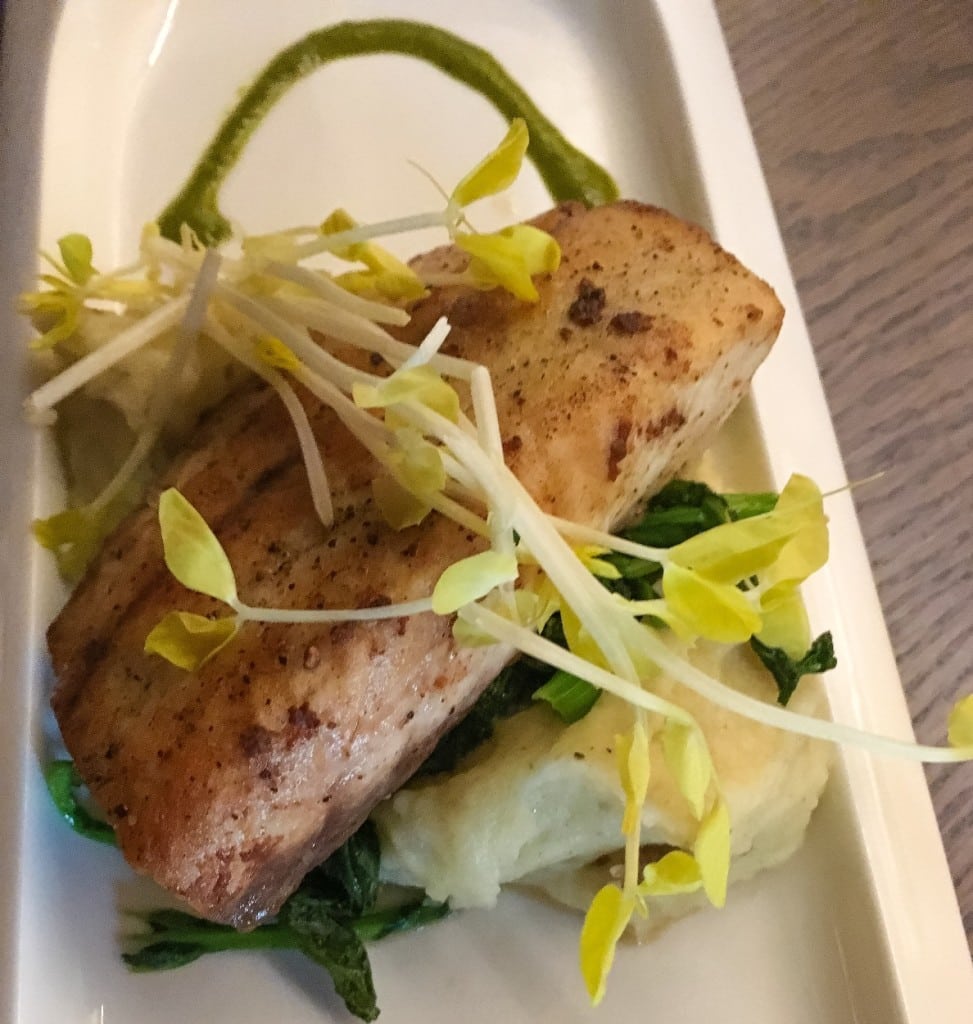 Pollo – herb grilled chicken, evoo and herb crusted potato, seasonal vegetables, and natural jus. The BEST chicken I've ever tasted! Bar none. It's like indulging in grandma's Sunday afternoon chicken, with all of the comforting flavors that make you feel good. It is one of the moistest chicken dishes I've ever tasted, and the fact that a chicken dish can rise above the meat entrees and be a clear winner belies how well done this entrée is.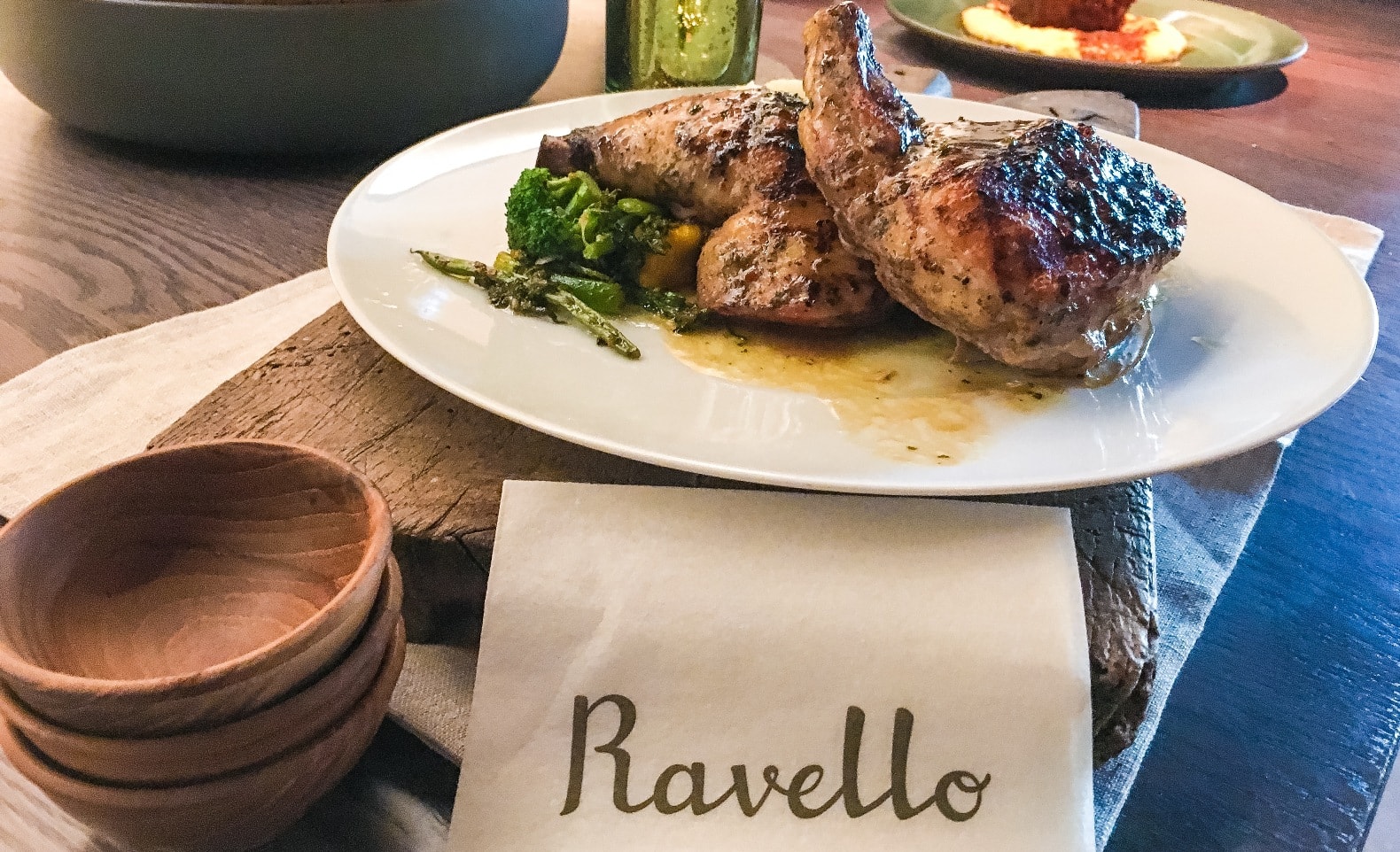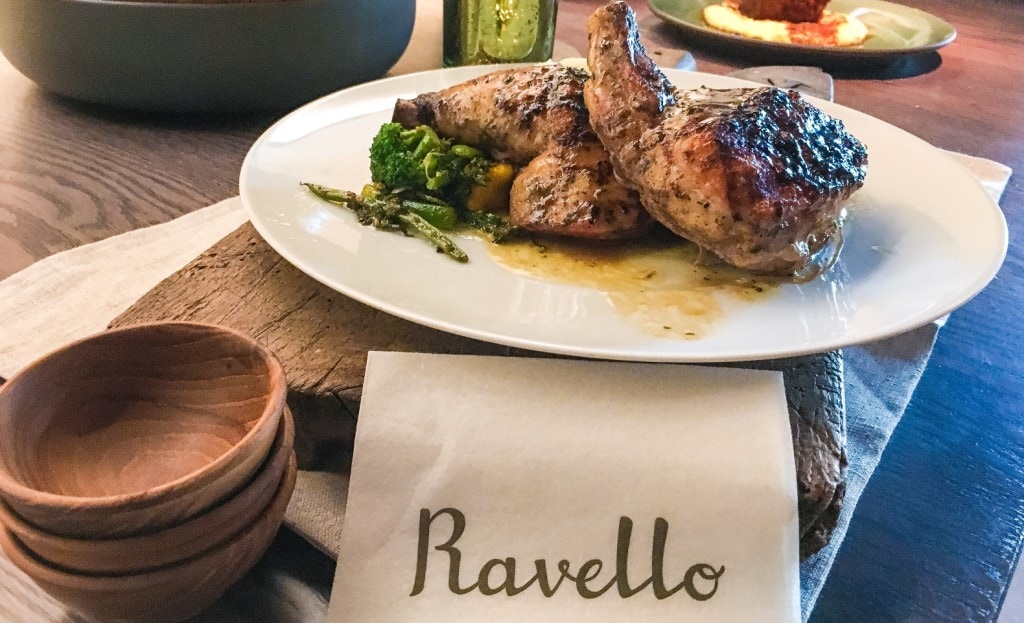 Manzo – 16 ox. prime dry aged ribeye, Fabrizio's rub, grilled asparagus, roasted potatoes, and chianti sauce. At an additional $35, this choice isn't cheap, but it is worth it. Normally a $59 entrée on the main menu, even adding this premium choice to the Magical Dining Month menu still gives you an extreme value for what you're getting. A steak so expertly prepared, it seemingly melts in your mouth. This is a good one, folks! It is a splurge, though. (No picture. It disappeared too fast!)
Dessert
Florida Strawberry Crostata – limoncello crema and mango-passion fruit sorbetto. The lighter of the two dessert options, this fresh dessert packs a flavor punch. The play of citrus with strawberry – all Florida favorites – is a sweet ending to an epic menu.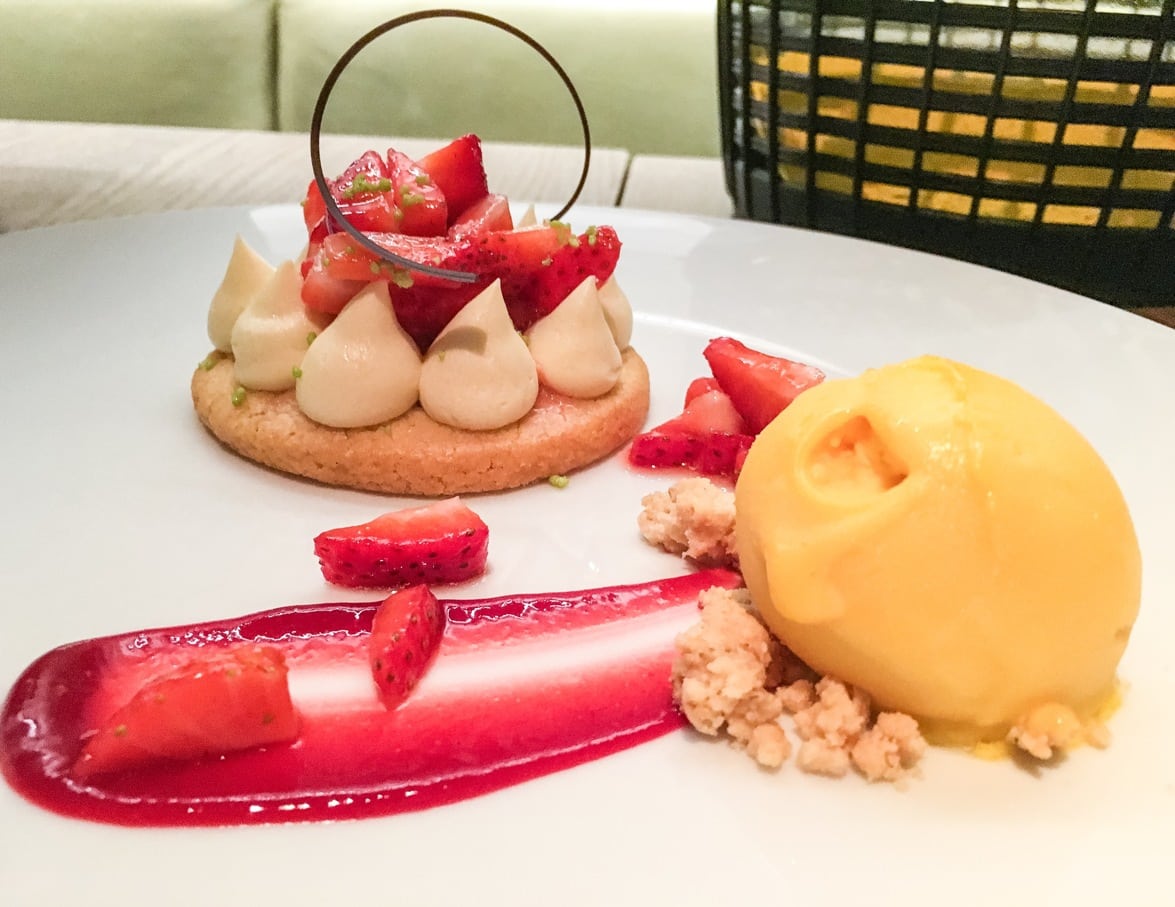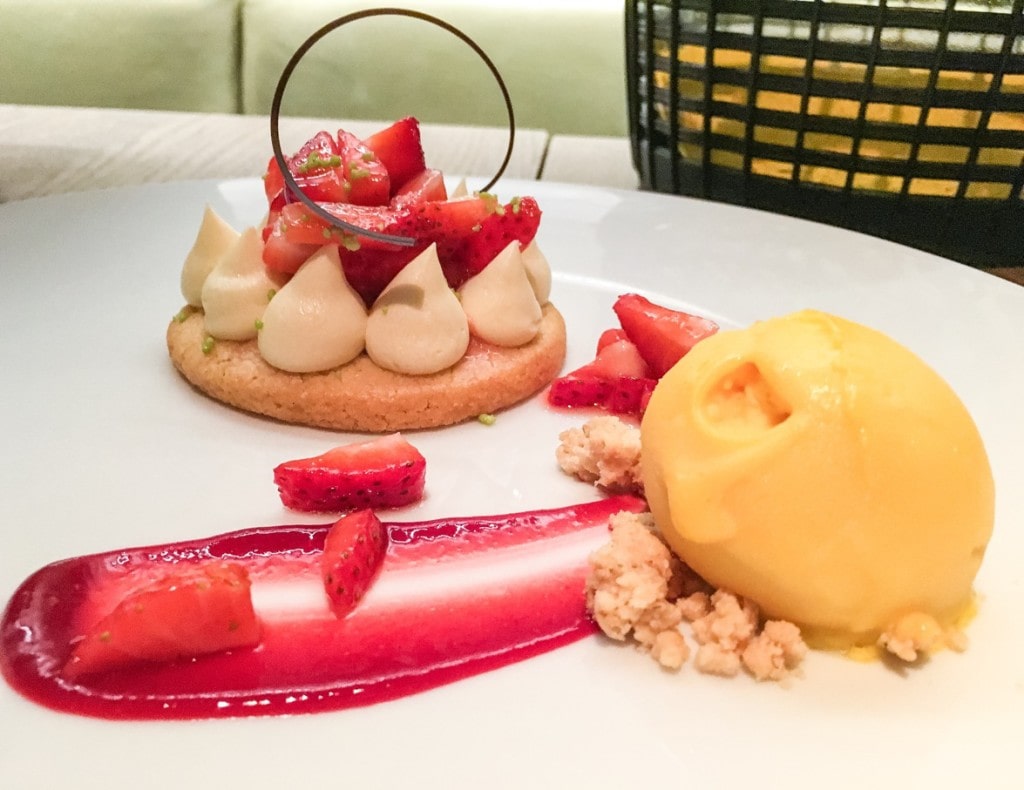 Hazelnut Budino – salted caramel and chocolate crisp. If you're a chocolate lover, this is for you. The caramel crème underneath is the rich surprise. Surely you won't have a sweet tooth after indulging in this one. It is delicious.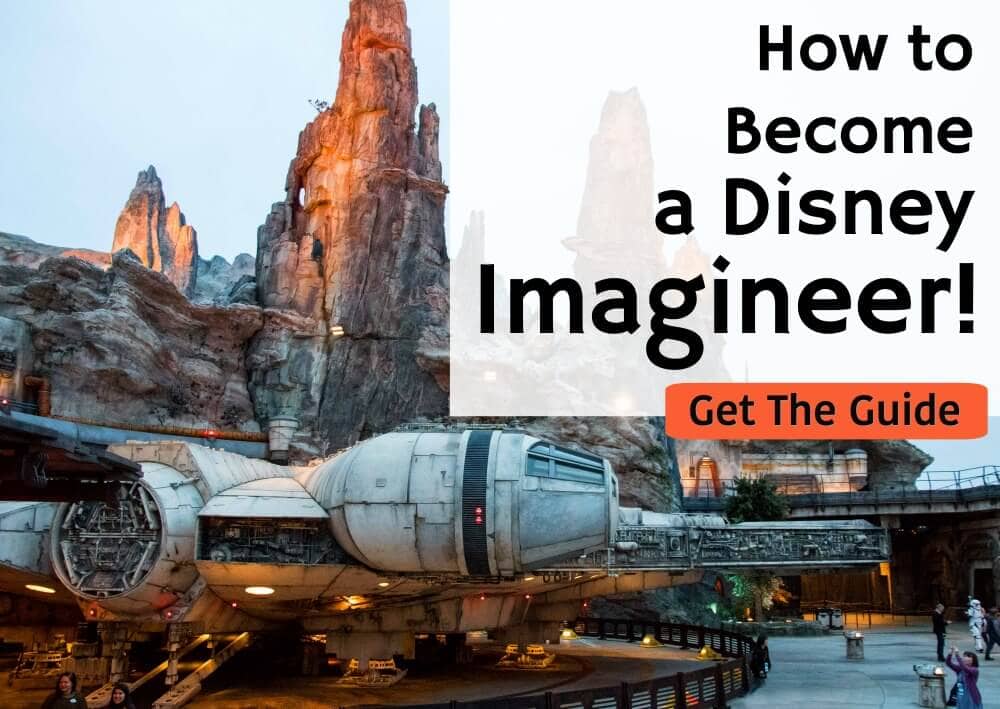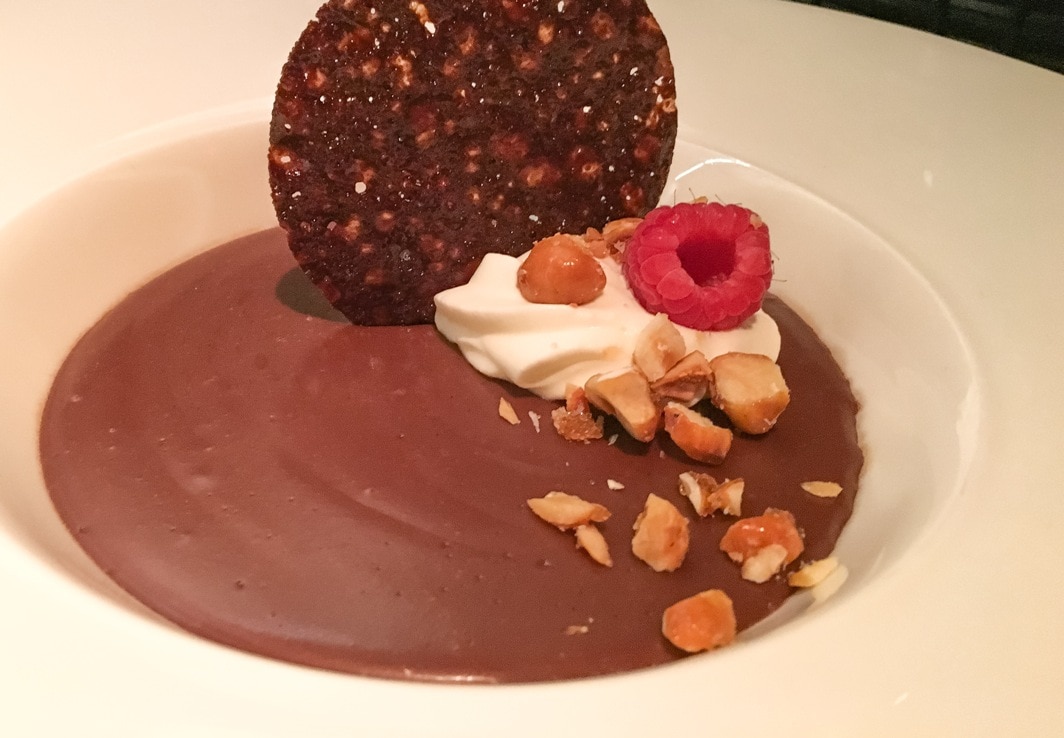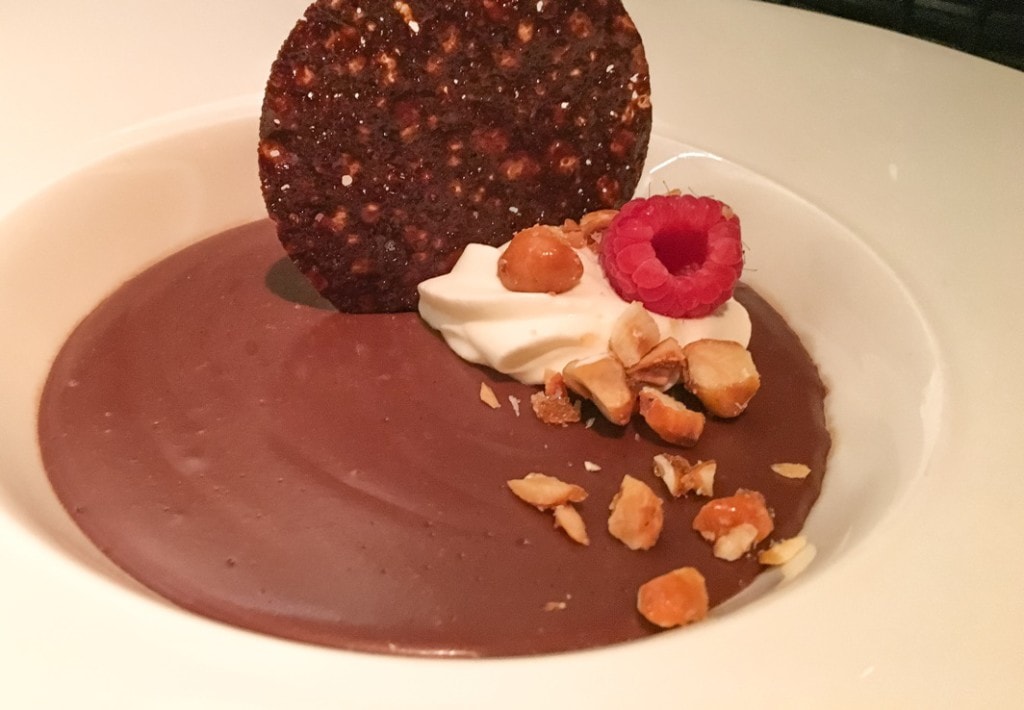 Have you been to Ravello? What did you get – and what did you think?