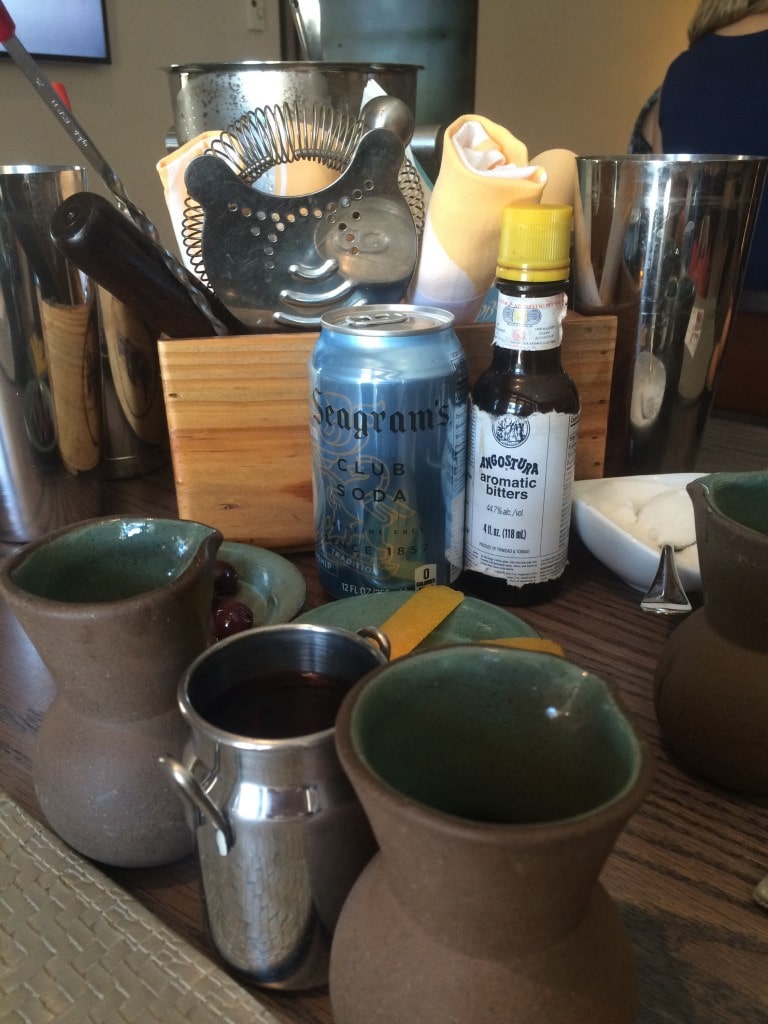 Orlando seems made for family vacations, but there's plenty to do for couples at the Four Seasons Orlando Resort. We've said time and time again that this is our favorite resort in Orlando, but with Couples Weeks and Mixology Classes in September, December and other select 2016 dates, it's the perfect time of year for a visit.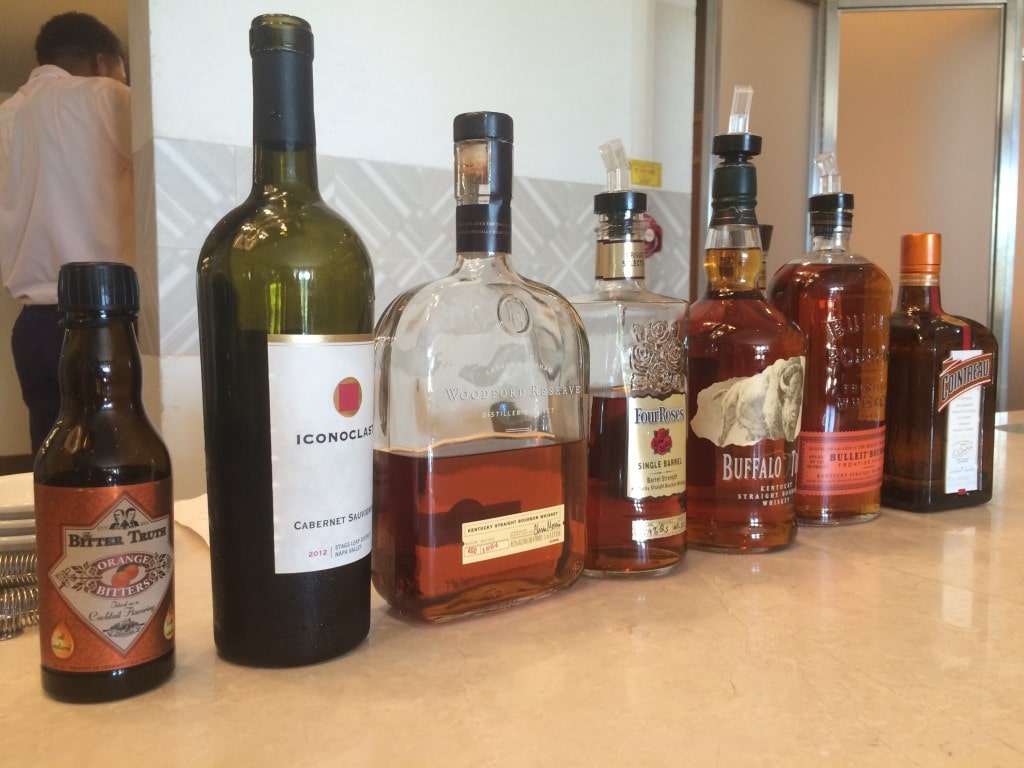 As the only AAA Five-Diamond Resort in central Florida, it's clear why the Four Seasons Orlando is a hot spot for couples getaways – both staycations for locals (we've done one, and highly recommend it!) as well as visitors coming to Orlando and the Walt Disney World area.
Add in the fabulous complimentary mixology classes held for adults twice a week during September (and also in December), and you'll see why it's a great time to book at stay at the Four Seasons.
Mixology Classes
We were lucky to enjoy a recent mixology class at the Four Seasons Orlando, featuring bourbon cocktail drinks in honor of National Bourbon Heritage Month. Our cocktail class was held in the demonstration kitchen of Ravello, featuring the fabulous bourbon cocktails created at PB&G (That's short for Pool Bar & Grill!).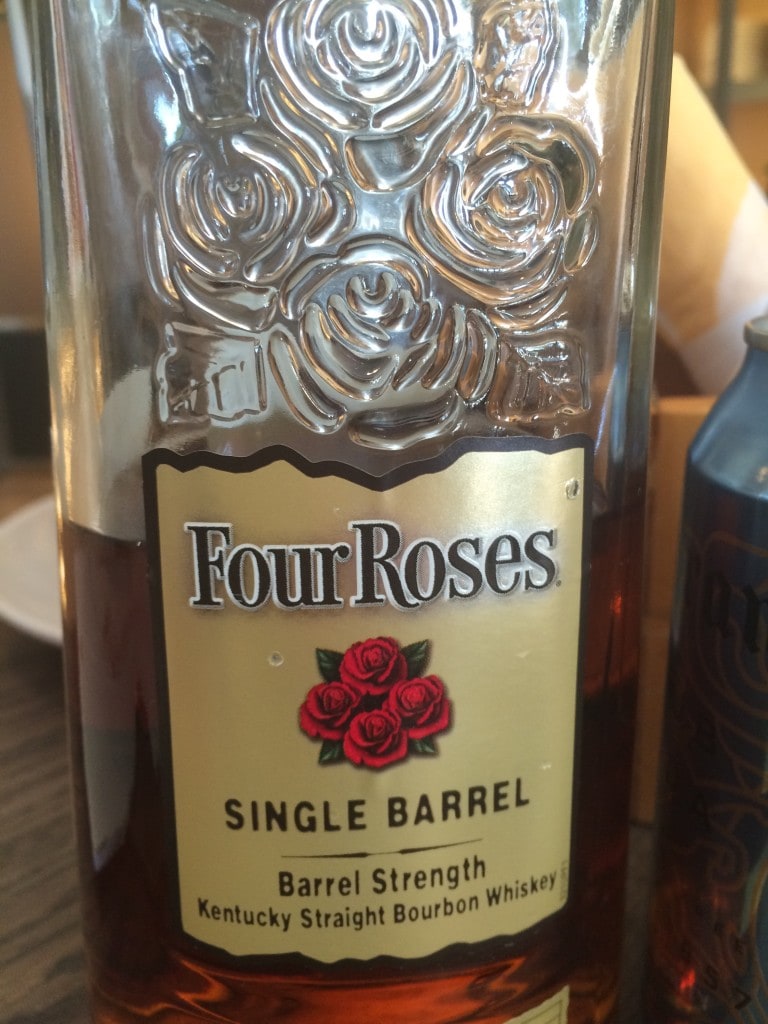 Among the standout bourbons featured in our cocktail class was the custom-selected bourbon from Four Roses Distillery in Kentucky. The PB&G management team visited Kentucky twice to select the perfect blend for PB&G.
After tasting from 10 different barrels, trying bourbons all produced with different combinations of mash bills and yeast strains all producing different characteristics, the team unanimously picked barrel No. 8.
This particular bourbon was aging in a charred oak barrel since October 2004 and is made up of 60 percent corn, 35 percent rye, and a 5 percent malted barley base. It's also 111 proof and strong!
Check out our video from our bourbon cocktail class:
The mixology class schedule (available complimentary for Four Seasons Resort overnight guests only) for September is:
Saturday, September 5
Plancha
Since this drink originates in Cuba, it's fitting for Cuban-American restaurant Plancha to highlight the history of the mojito and how to make their version of the perfect Plancha Mojito.
Wednesday, September 9
Ravello
"Spirit of Amare" Nightcap cocktails
Learn to make two different after-dinner drinks, including "Sweetie Pie" for the ladies, with Stoli Vanilla, Tito's Vodka, Fresh Lime Juice and a Biscotti rim; and the "Italian Stallion" for the gentlemen, with Buffalo Trace Bourbon, Disaronno Amaretto and Black Walnut bitters.
Saturday, September 12
PB&G
With the theme of "She Said Wine, He Said Bourbon," learn how to make PB&G's "City Slicker Sour" which has both Cabernet and PB&G's custom blend of Four Roses Select Bourbon, plus Cointreau, Egg White, and Lemon to make a frothy, classic sour.
Wednesday, September 16
Capa
Learn how to make Capa's version of a refreshing mojito, the "Mojito Moderno." Unlike the Plancha Mojto, the taste and texture of this revised classic will surprise you.
Saturday, September 19
The Lobby Bar
If you like bourbon, this drink's for you! Bartender Ryan Wolfe has come up with "Ryan's Root Beer," evoking the taste of a root beer float, but with Woodford Reserve Bourbon and ginger, and a custom vermouth ice cube. You'll also make the "Sloe Lovin'" – a cocktail named to set the tone for couples! This cocktail features Nolet's Gin, Sloe Gin, Cocchi Rosa and lemon.
Wednesday, September 23
Plancha
Learn how to make one of Plancha's top-selling drinks, the Hemingway Daiquiri, with Don Q rum, grapefruit juice, lime juice, simple syrup and Luxardo.
Saturday, September 26
Capa
Learn how to make one of Capa's signature Spanish theme cocktails, the "In Spanish Fashion."
Wednesday, September 30
Lickety Split
Did you know: liqueur can taste amazing when paired with coffee? Discover the Cold Brew Cocktail, which is paired with our Italian coffee and several liqueurs, plus a house made lavender syrup for a hint of floral to the rich taste.
For December, the class schedule is:
Wednesday, December 2 – Capa presents: Learn how to make a warm Spanish dessert cocktail
Saturday, December 5 – PB&G presents: Mix it up with PB&G's eggnog with a twist
Wednesday, December 9 – Plancha presents: Discover how to make a delicious slow mulled wine
Saturday, December 12 – Ravello presents Café Amare: Enjoy an afternoon pick-me-up with this coffee-based cocktail, an Italian twist on a hot toddy
Wednesday, December 16 – The Lobby Bar presents North Star Nog: Time to open up the spice rack! Indulge in this modern take on a holiday favourite with an added kick
Couples Weeks
Couples Weeks will feature added offerings, including twice-weekly mixology classes, as well as "Dinner & a Movie" nights. Every Friday night throughout the select Couples Weeks, the "Starstruck Screen" at the Explorer Pool will feature romantic comedies and the option of ordering poolside dinner. Special dinner stations will be offered with alternating themes, including a sushi station, tartare bar, grilled flatbreads on the Big Green Egg, charcuterie, and sweet and savoury crepes. Also, The Oasis adult-only pool for guests ages 21 and older will offer extra complimentary amenities, such as infused fruits, each afternoon.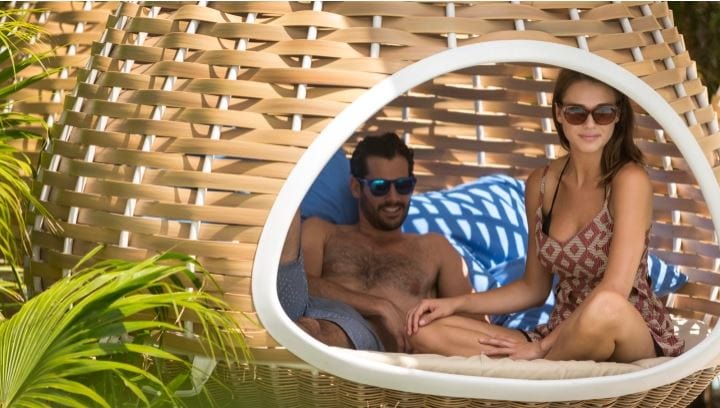 The Couples Stay and Play package includes two welcome cocktails, a guaranteed late check out of 2:00 pm to enjoy extra time to sleep in and unlimited in-room movies, plus the couples' choice of a 50-minute Spa treatment for two, a golf lesson for two, or a tennis lesson for two.
Couples Weeks will be offered from August 17, 2015 throughout the month of September, as well as December 1-17, 2015. Additional Couples Weeks dates will be announced. For reservations: 1-800-267-3046.