Four Seasons Orlando recently unveiled new menu offerings at two of its restaurants – Plancha and PB+G. We're big fans of both places to dine at the Five Diamond resort and happily indulged in tastings of what's new at the Four Seasons at Walt Disney World Resort.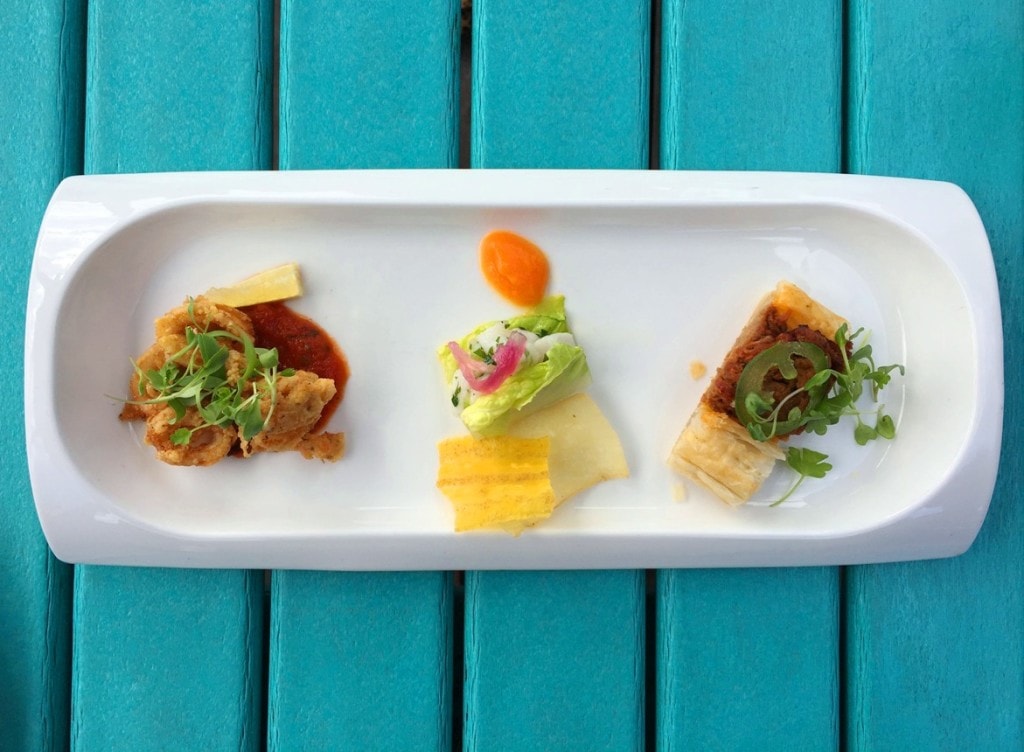 Plancha is, in our opinion, the best restaurant that no one knows about in Orlando. We absolutely love going there for cocktails, brunch, and lunch and an early dinner. It's easy to get to on Disney property, no parking fees, and usually not crowded – yet the food is amazing!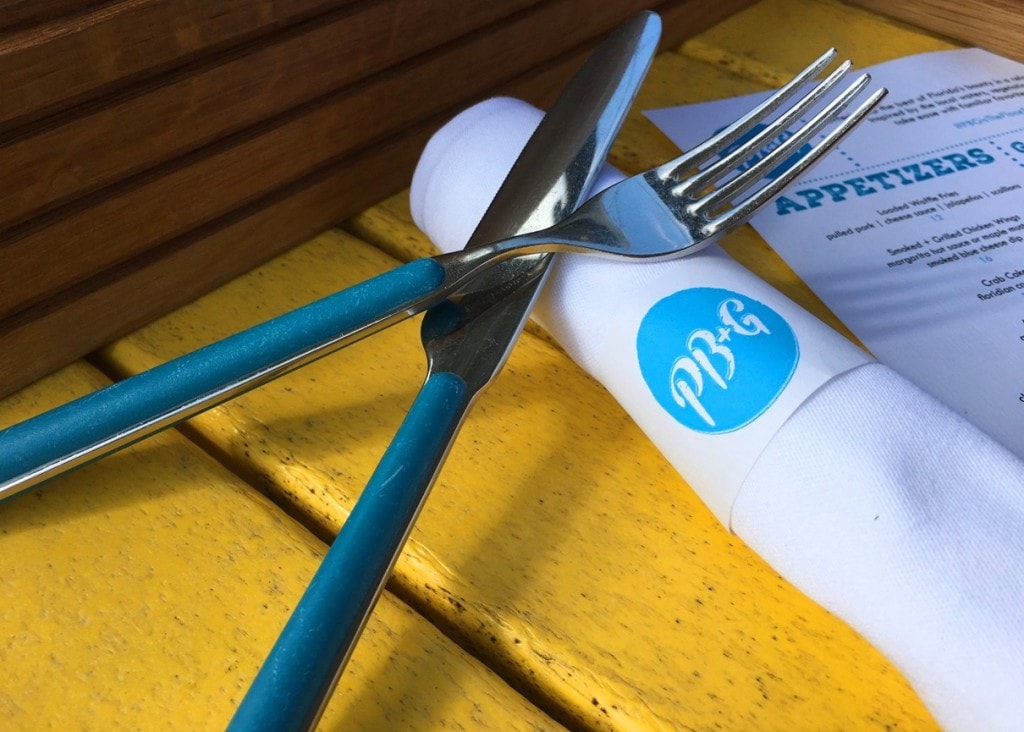 PB+G is short for Pool Bar and Grill. This casual restaurant is situated between the tranquil adults-only pool and the bustling and sprawling family-friendly water park. With an open air concept and lakefront location, it's definitely a laid-back attitude but still delivers fine dining.
Plancha
See our video with Chef Cristian Medrano of Plancha explaining the new seasonal menu items:
Soups & Salads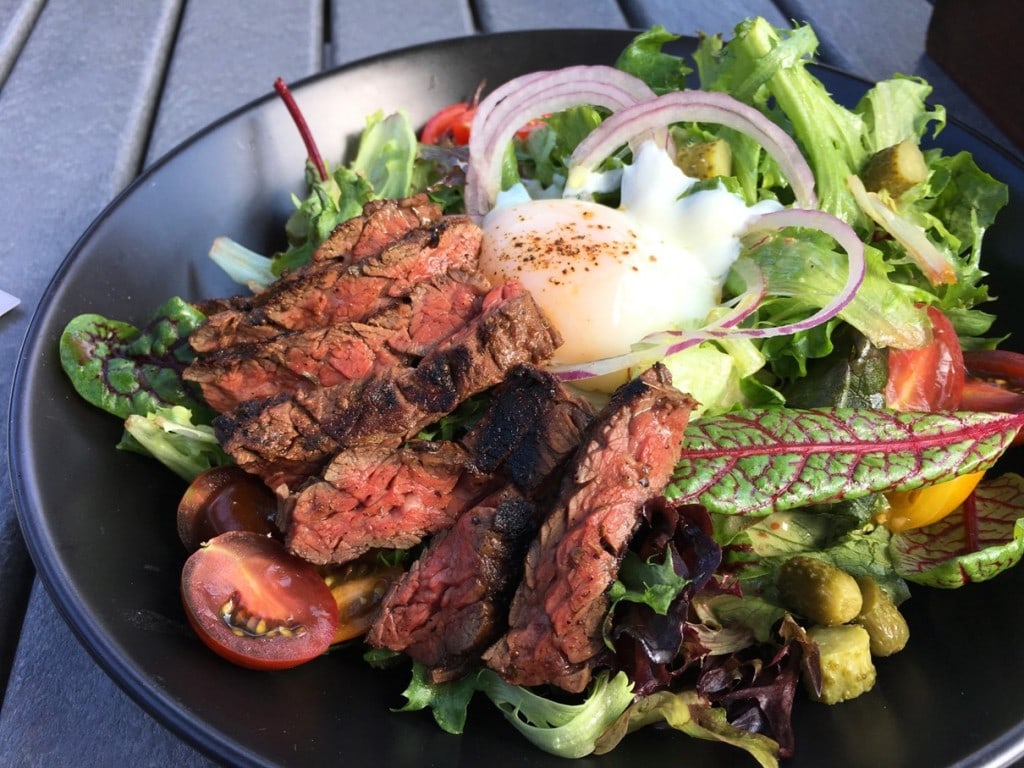 Churrasco Cobb
Poached Egg, Cornichons, Tomatoes, Shaved Red Onions, Mustard Vinaigrette
Appetizers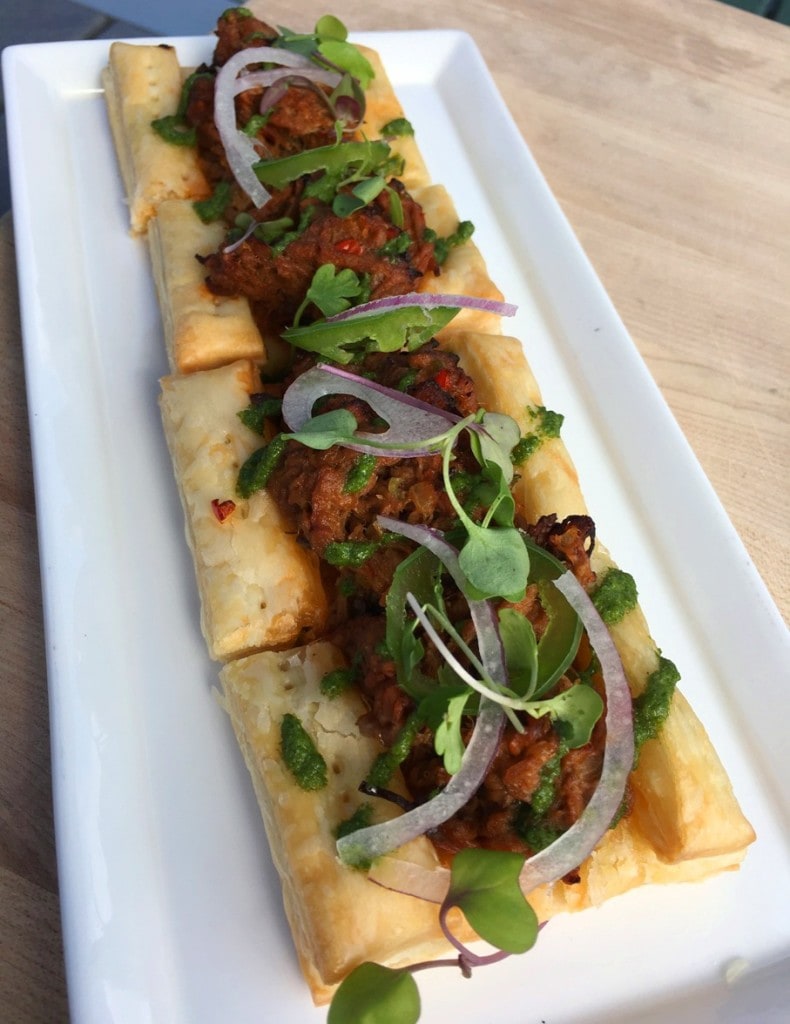 Open Faced Ropa Vieja
Braised Beef, Puff Pastry, Chimichurri Aioli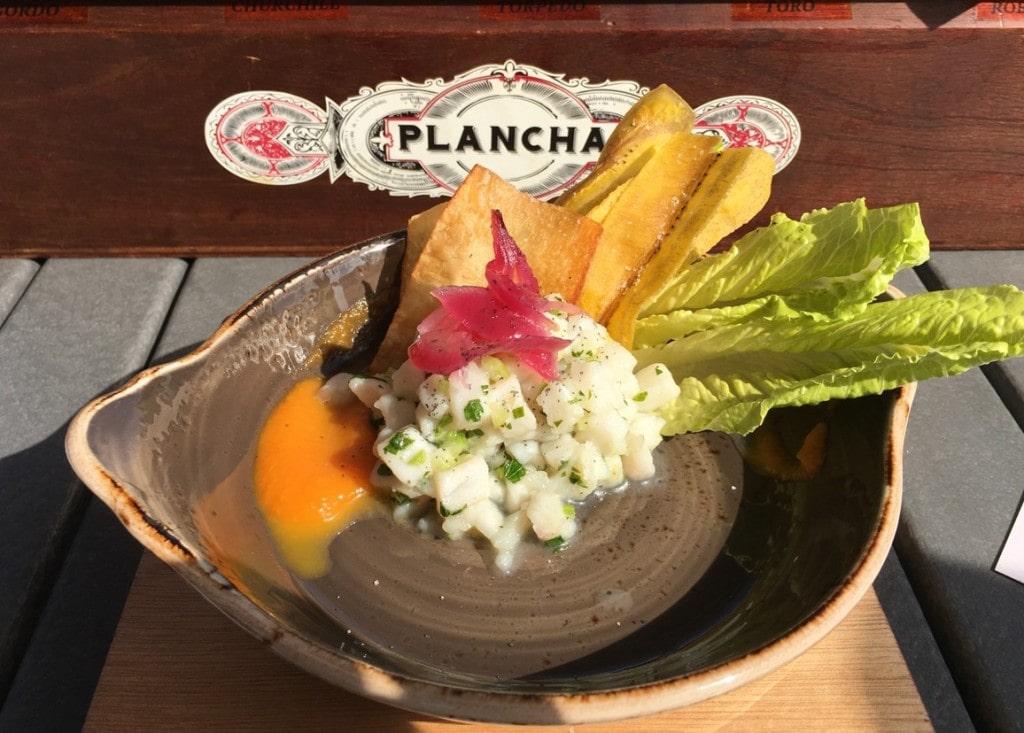 Ceviche
Root Puree, Romaine Hearts, Plantain & Yucca Chips, Pickled Onions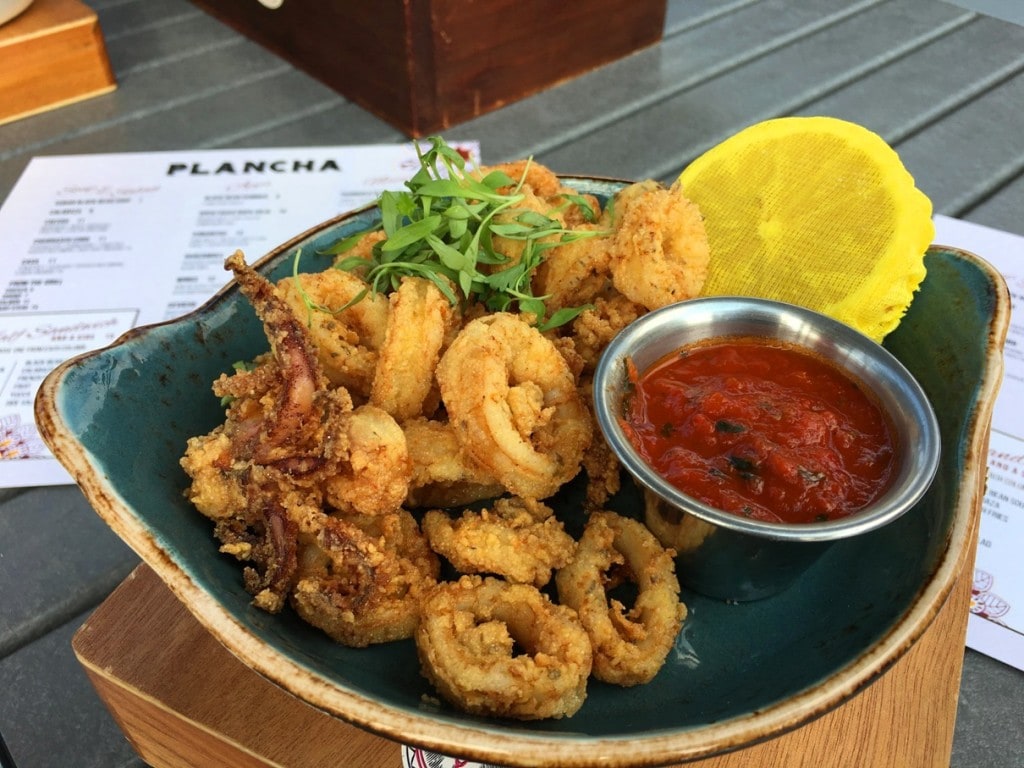 Fried Calamari
Sazon Flour, Rocoto Sauce, Lemon
Mains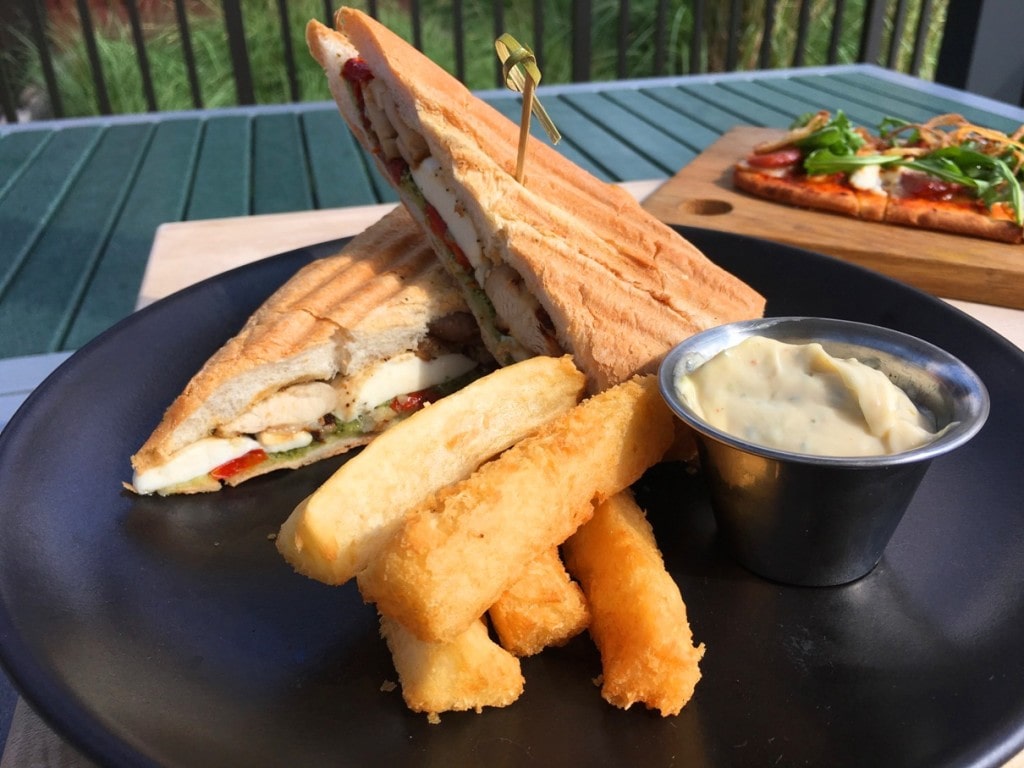 Mojo Chicken Sandwich
Dark Meat, Sofrito Pesto, Fire Roasted Tomato, Mozzarella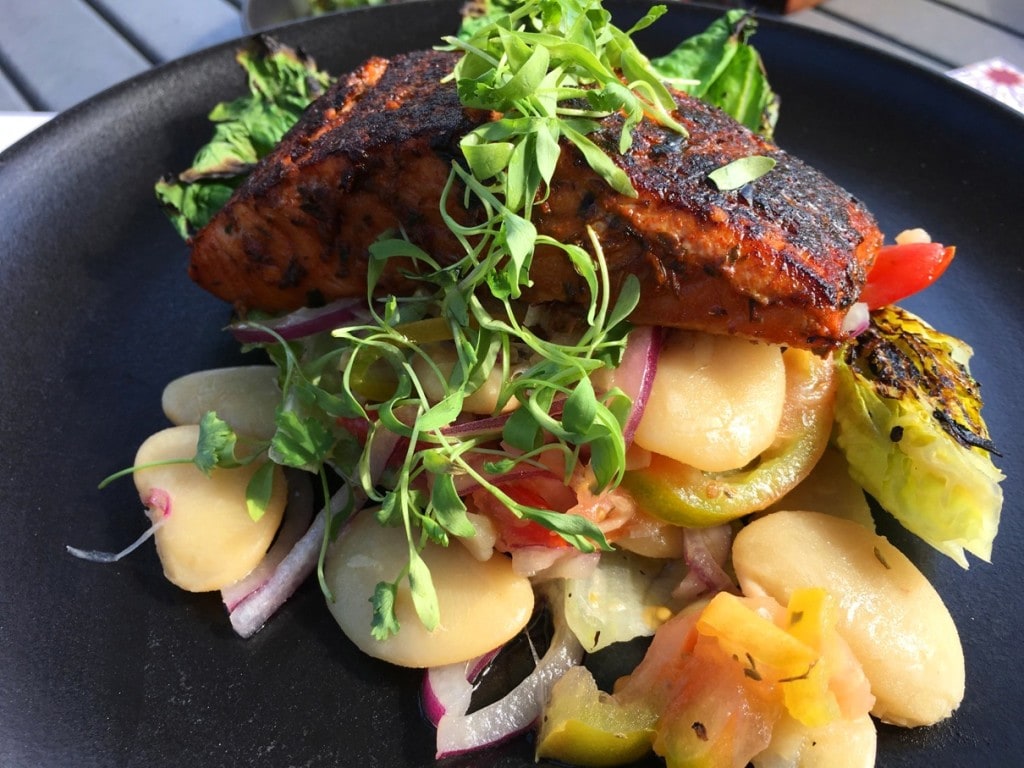 Adobo Salmon
Grilled Gem Lettuce, Lima Beans, Salsa Criolla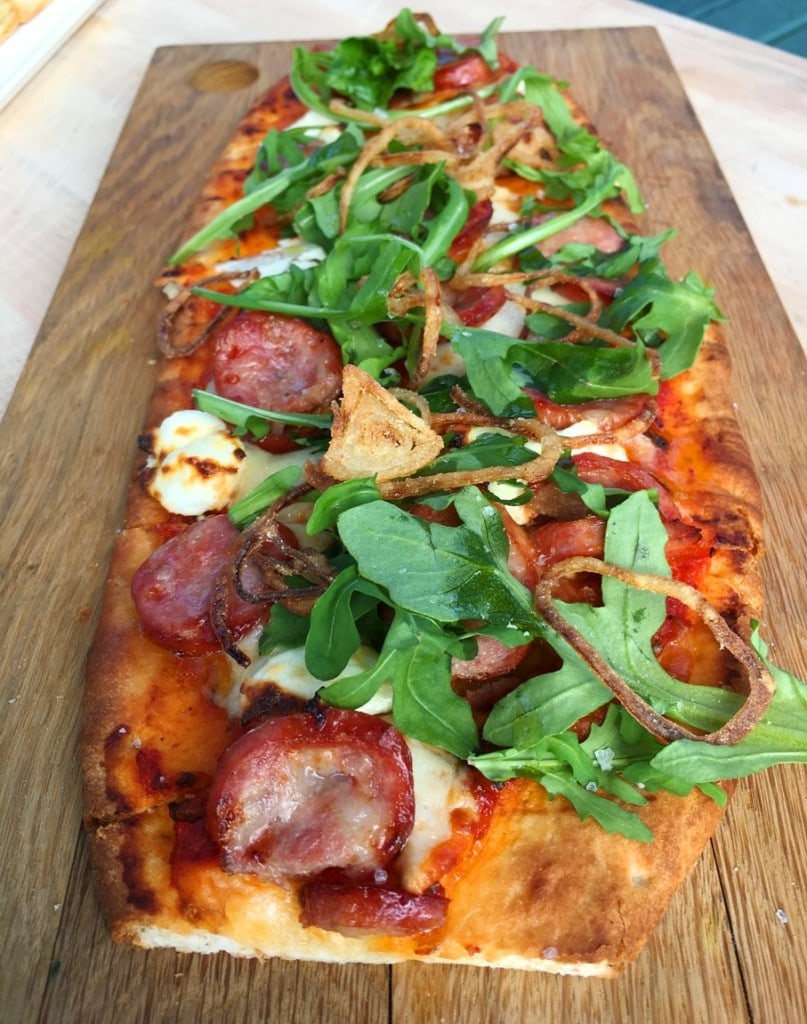 Chorizo Flat Bread
Smoked Chorizo, Crispy Shallots, Piquillo Pepper Sauce, Manchego, Cream Cheese, Arugula
Pin It and Share!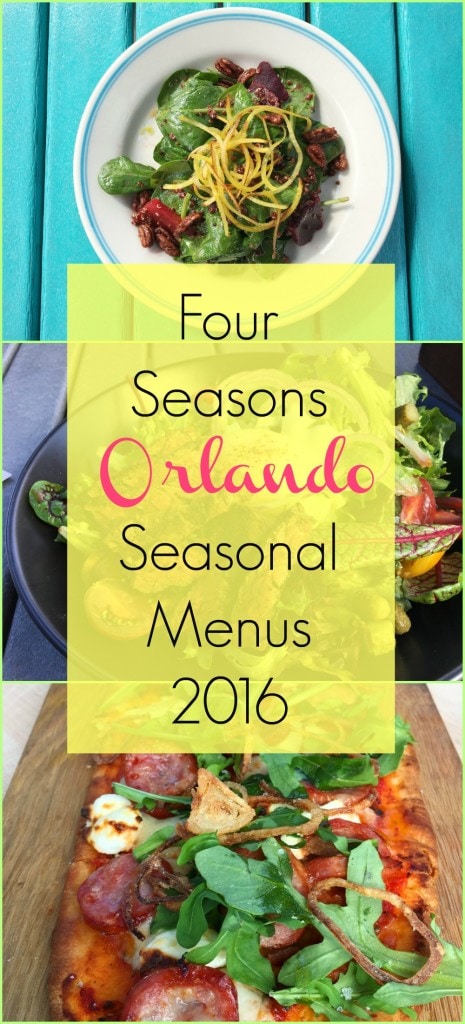 PB+G
See our video with Chef Mikey Termini describing all of the new menu items:
Appetizers and Salads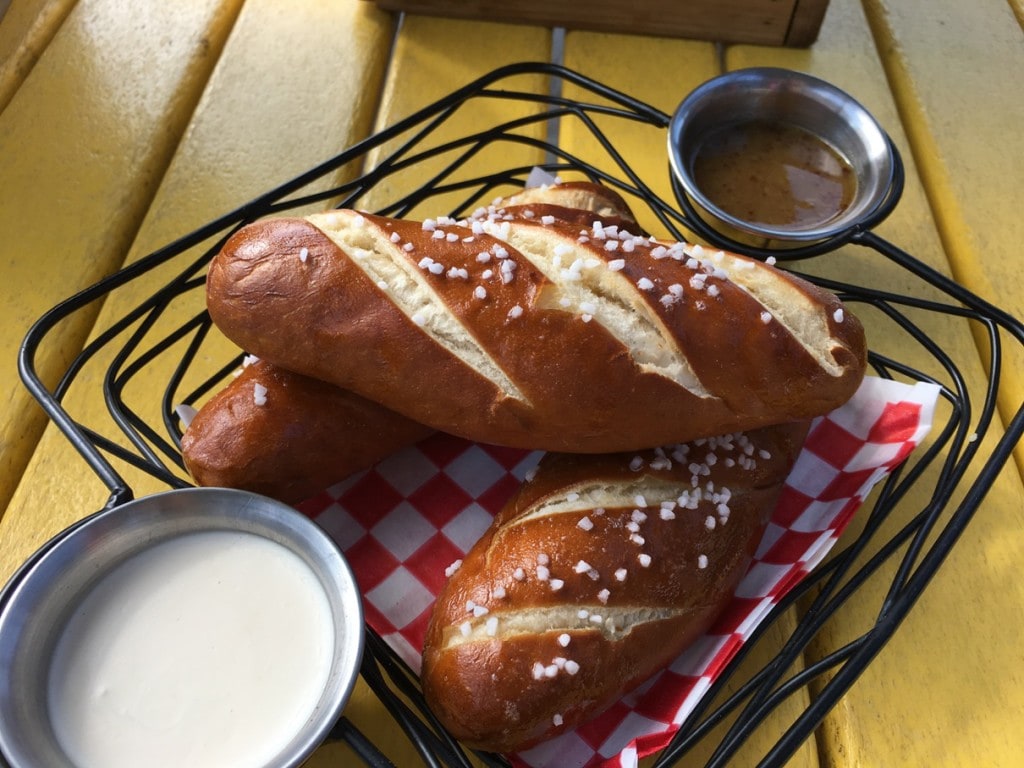 Soft Baked Pretzels
Maple mustard and beer cheese dip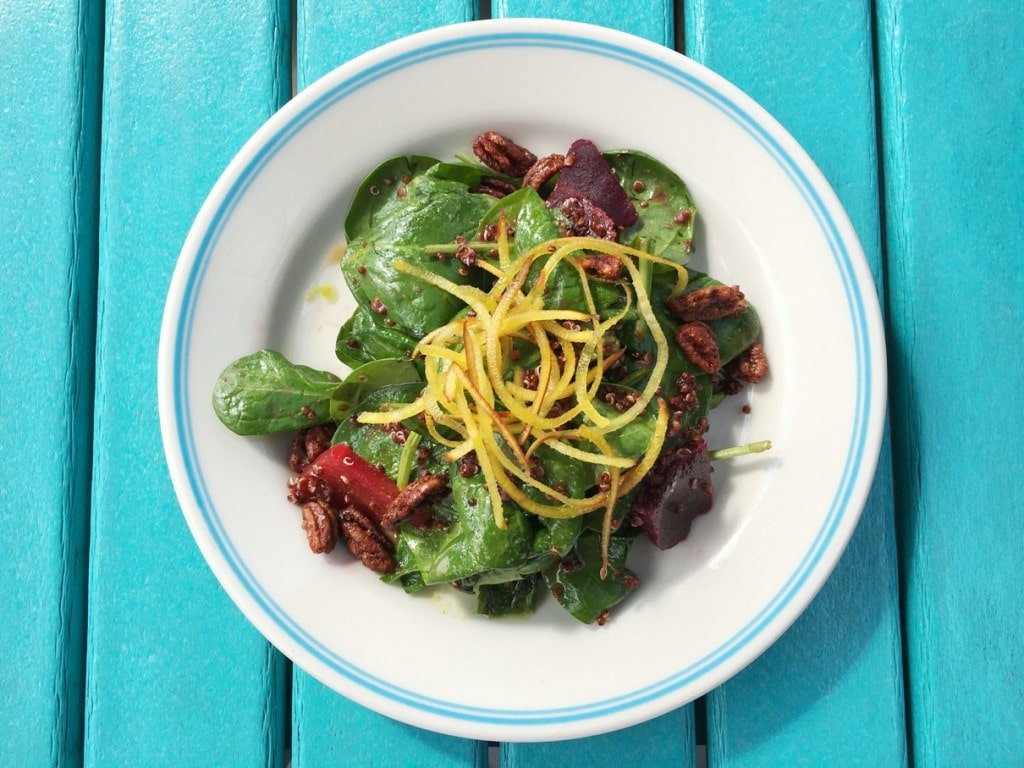 Baby Spinach Salad
Red quinoa, roasted beet, spiced pecans, citrus ginger vinaigrette
Sandwiches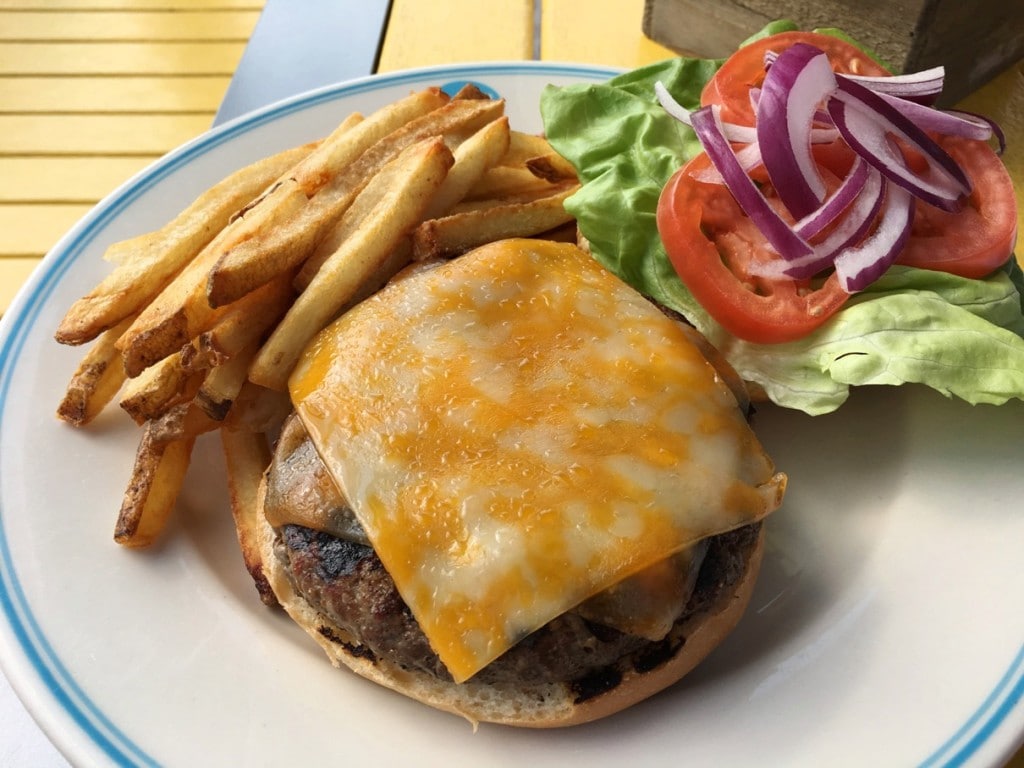 American Burger
Roma tomato, butter lettuce, red onion, Colby-jack cheese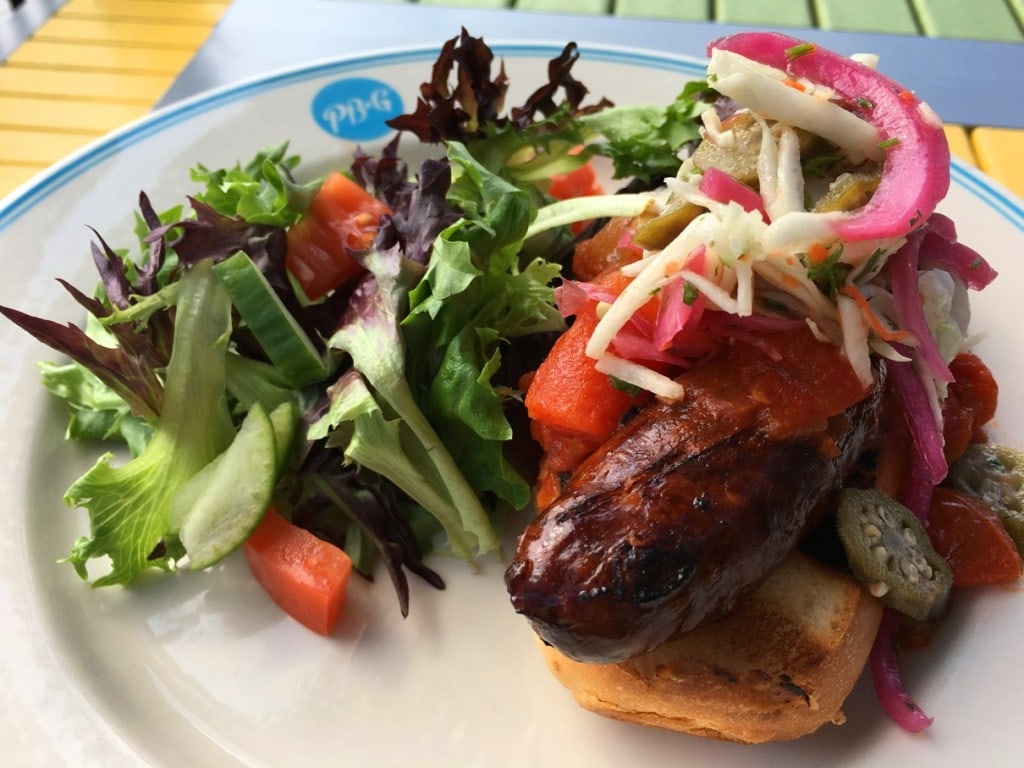 Andouille Sausage Hoagie
Open faced sweet roll, Cajun ketchup, pickled slaw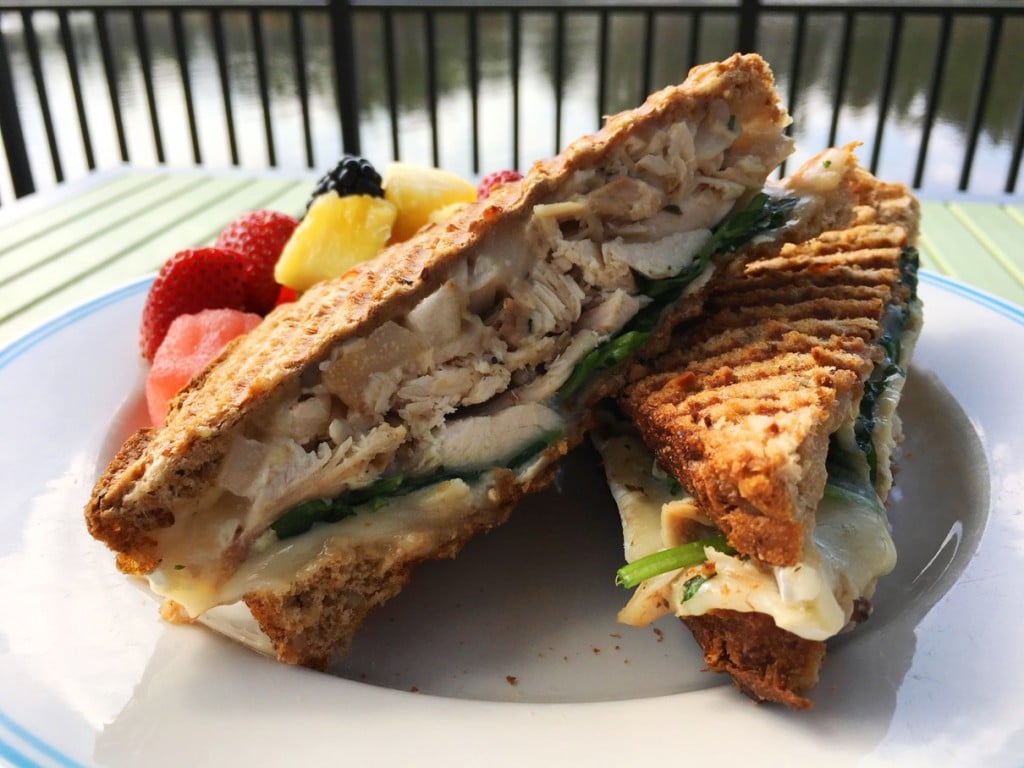 Rotisserie Chicken Panini
Brie cheese, winter pear, watercress, whole grain bread
Mains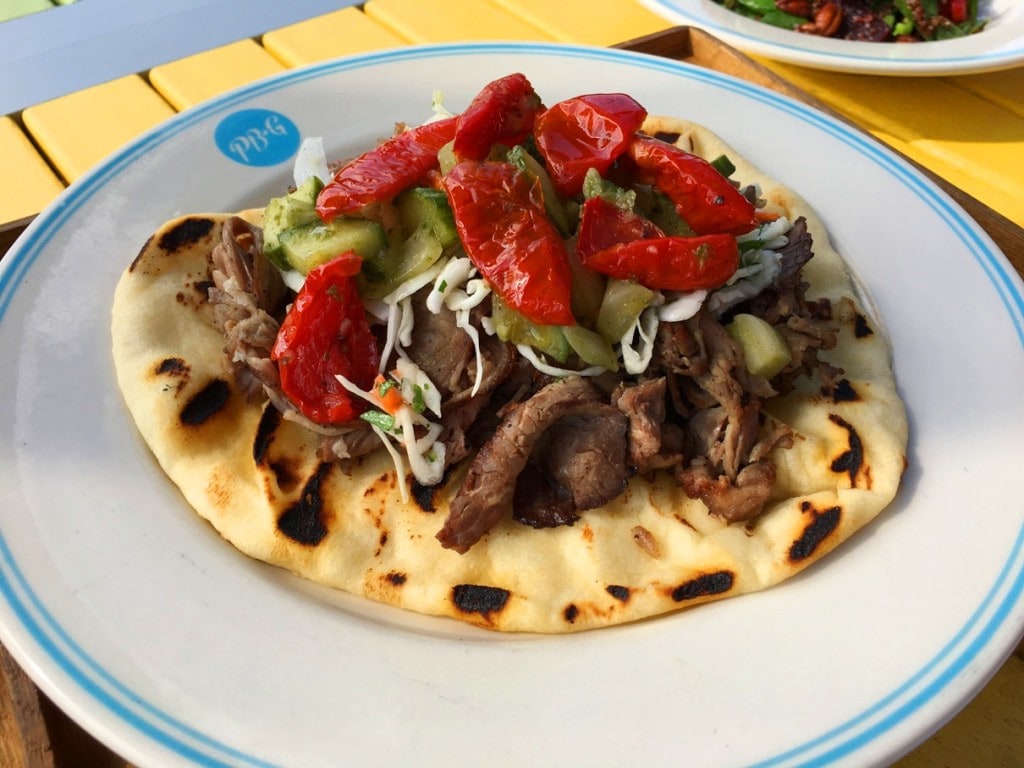 'Gyro' Style Lamb
Garlic naan, tomato cucumber salad, marinated onion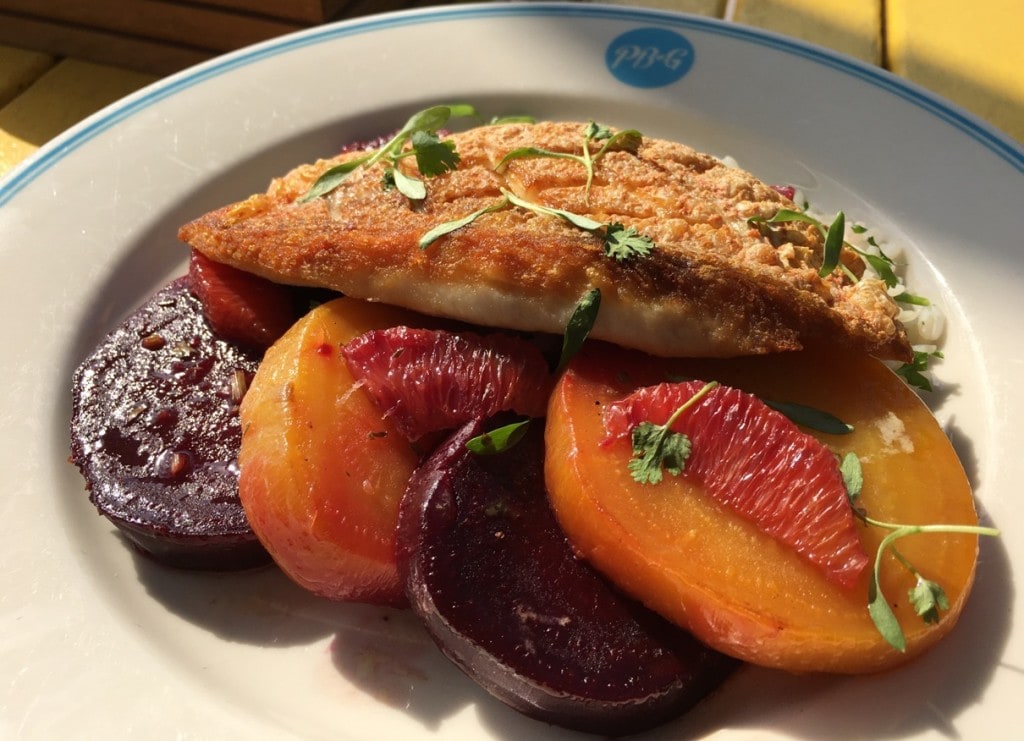 Crispy Skinned Snapper
Beets, lemon herb rice, blood orange vinaigrette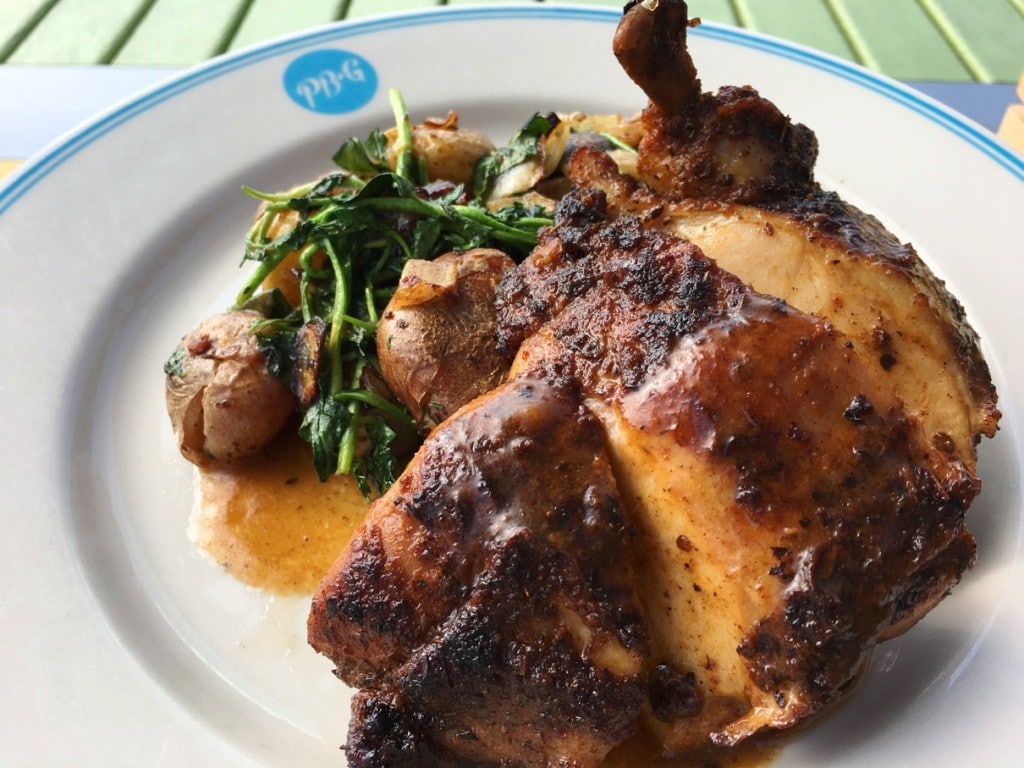 Roasted Chicken
Marbled potatoes, winter greens, lemon-thyme jus
The Four Seasons Orlando Resort is located on Walt Disney World property, in the Golden Oak community. To visit Plancha, look for the Tranquilo Golf Club entrance, which is separate from the Golden Oak entrance leading to the Four Seasons.