Looking for a cute yet spooky Halloween snack? These Frankenstein cupcakes are the perfect choice for Halloween parties!
Your kids will love the frightful Frankenstein character created in a cute and non-scary way.
Plus, these cupcakes are super easy to make!
Why not make these Frankenstein cupcakes for Halloween parties, Halloween snacks, bake sales, birthday parties and more!
Frankenstein Cupcakes
Ingredients
Yields: 24 decorated cupcakes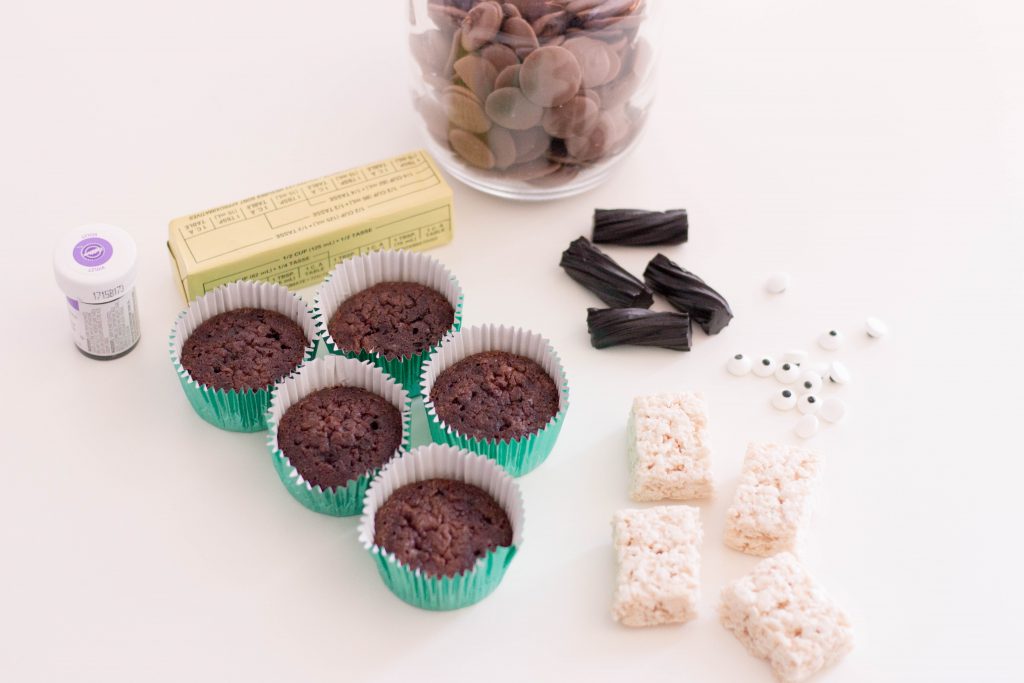 Directions
Prepare your chocolate cake mix into cupcakes. Generally, boxes yield 24 cupcakes. Allow to cool before decorating.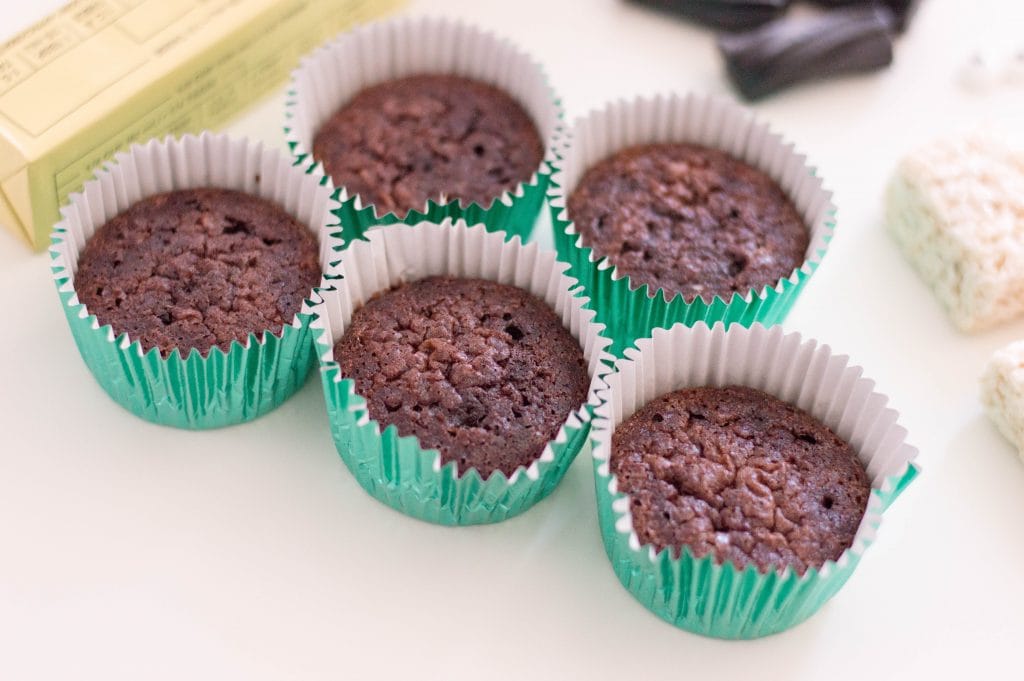 Using an electric mixer, beat butter, milk, vanilla extract and violet food coloring on slow speed and gradually increase to high. Once smooth and all ingredients are thoroughly combined, the buttercream is ready. Frost each cupcake generously.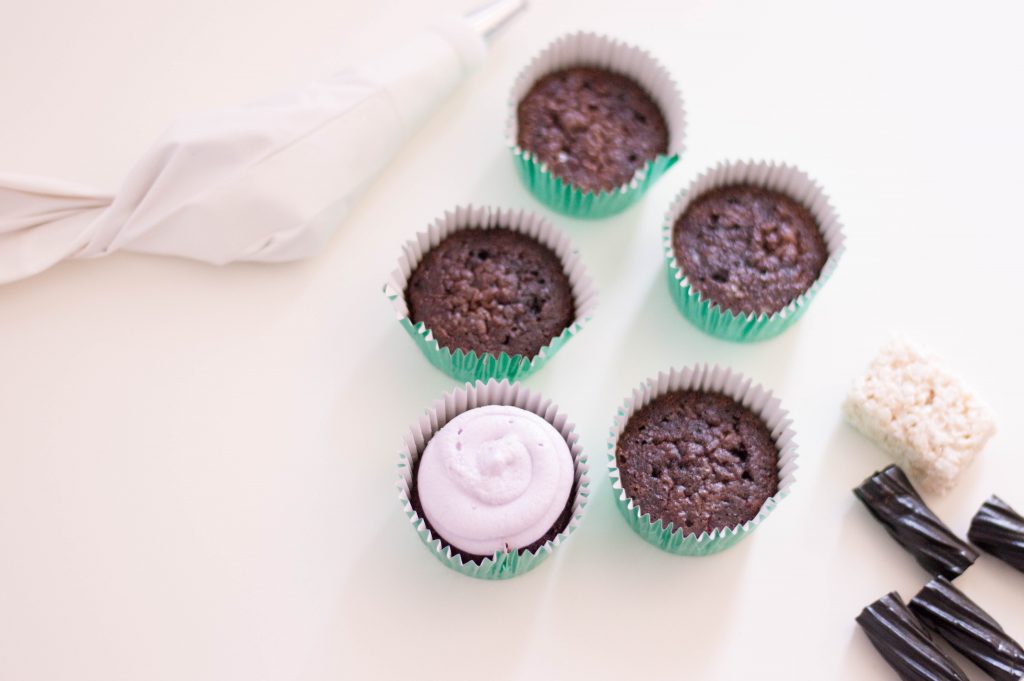 Line a baking sheet with wax paper. Cut cereal treats in half and melt green and white candy melts + 1 tsp of coconut oil in the microwave, 30 seconds at a time until completely melted.
Completely immerse each cereal treat into the melted candy and place gently on lined baking sheet. Place 2 eyes for each coated cereal treat and 2 licorice pieces on the side (this will act as Frankenstein's monster's bolts). Allow to set.
Melt brown candy and 1 tsp of coconut oil in the microwave (again, in 30-second intervals) and dip the top part of your cereal treat in it. This will act as Frankenstein's Monster's hair. Place back on lined sheet and allow to set.
Use black frosting to draw eyebrows and "smile." Place on top of each cupcake and enjoy!