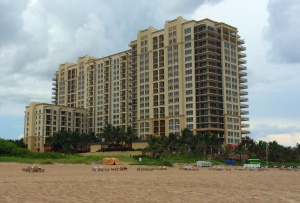 Want a girlfriend's getaway that combines ocean fun with fabulous shopping? Then look no further than the Palm Beach Marriott Singer Island in Riviera Beach, Florida. With condo suites and ocean views – and The Gardens Mall just minutes away – it's easy to have a beach vacation with high style shopping and not stretch the budget (too far!)
My sister-in-law and I spent two nights at the Palm Beach Marriott Singer Island and when I say that we were both impressed, that's an understatement!! Wow!
The only-suites property offers one- and two-bedroom suites that are actually owned by real people. They are kept in immaculate condition, and when the owners aren't there, you can indulge and stay for a few nights (in off-season, one bedroom suites start at around $250). Trust me, you won't see one speck of personal items from the owners, so you don't have to feel weird. What you will see, though, is a chance to completely indulge in a luxurious setting with ocean views and plush accommodations.
The video below shows my walk-through of our two-bedroom condo suite (Room 1411)with an ocean view.
I was surprised by the amenities included. I mean, the entire kitchen was FULLY stocked! From silverware to pots and pans and cutting boards, everything you need is here!
I was even more impressed with the filtered water option inside the refrigerator. A nice gesture, and one that can save a lot of money in the course of the day if you don't have to buy bottled water.
There was a washer and dryer, but who needs that on a quick stay? If you're there for a week or more, it would be nice.
For our girlfriend getaway, we just cherished the time to stop, rest and enjoy. The benefit of having each of our own rooms was amazing, affording us privacy when we wanted it instead of sharing one room. The living room was never used, as we simply spent hours sitting on the large balcony facing the ocean and overlooking a park.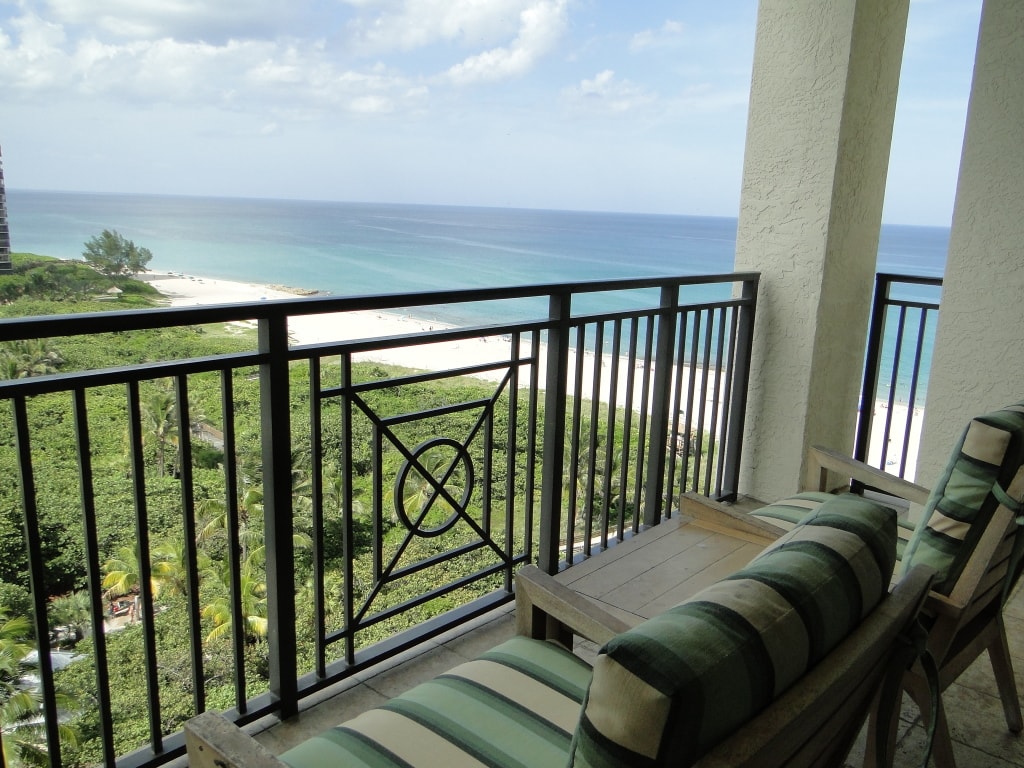 We slept in when we felt like it. Ate when we felt like it. And never worried about time, because everything was right out our door. We simply walked downstairs and out onto the beach. The pools were inviting, too. It was hard to choose  between either the beach or one of the two pools. One pool is more family-oriented with a large waterfall and slide, while the serene pool has slight ocean views, fountains along the side, and a more lap-pool feel.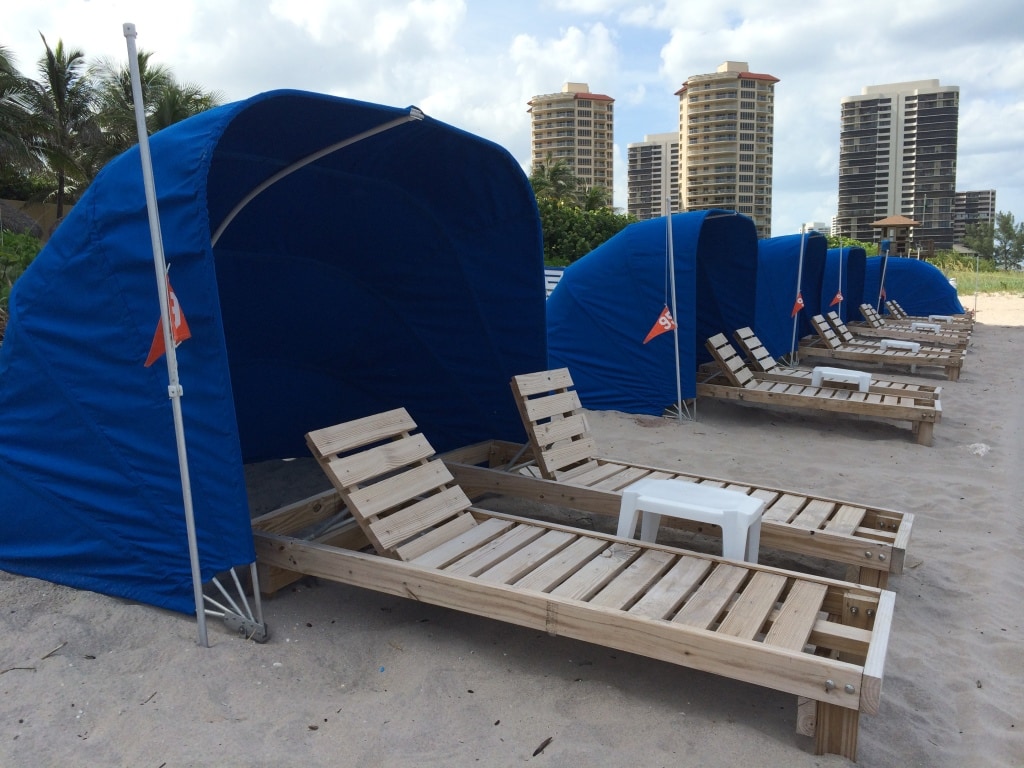 We didn't hang out at the hotel all day long, though (although that could totally happen!). We chose to drive and visit The Gardens Mall. The Gardens Mall is super easy to get to from the Palm Beach Marriott Singer Island. I think there was one turn, that's all. An easy 10 minute drive or so, and you're in the heart of high end fashion.
The Gardens Mall in Palm Beach Gardens, Florida is a sister property of the Mall of Millennia in Orlando, Florida. They both have a similar feel, with tons of natural light, high end art, garden displays and LOTS of designer stores. The 1.4 million-square-foot shopping center has more than 160 retail specialty shops and restaurants.
Just celebrating its 25th anniversary, The Gardens Mall is a shopper's delight – whether you can afford the super-high end stores, or are more of a budget fashionista. Wallet-friendly brands such as The Gap and H&M co-exist with upscale retailers such as Kate Spade, Jimmy Choo and Gucci. If you can't find something here, you're not looking hard enough.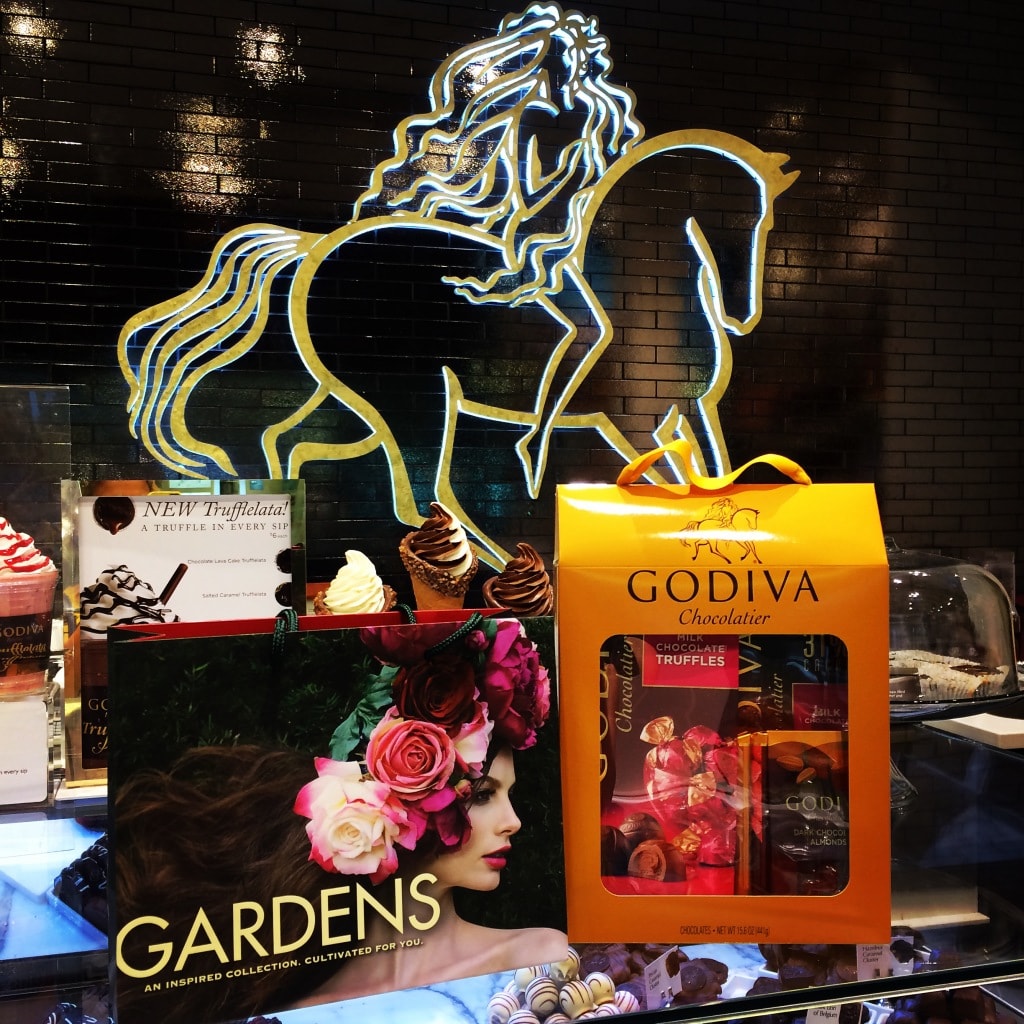 We did a hodge podge of shopping at Vera Bradley, The Gap, Godiva and others, with a lot of window shopping included, too! Lunch was excellent at Brio Tuscan Grille. Again, we have a Brio in Orlando at the Mall of Millennia, so I know how good the food is! The same quality can be found at Brio at The Gardens Mall. We were lucky enough to visit on National Lasagna Day, which isn't a bad day to visit an Italian restaurant 🙂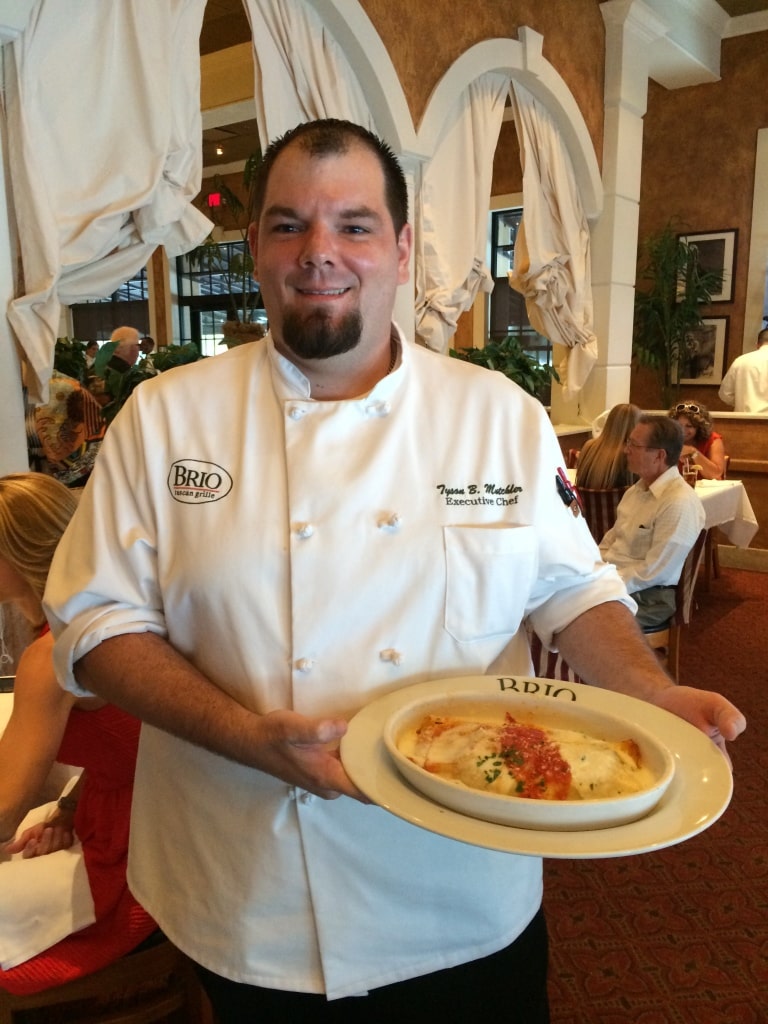 Back at the Palm Beach Marriott Singer Island, after unloading our bags of purchases into each of our posh rooms with massive en-suite bathrooms, we headed down to 3800 Ocean. Wow! What great meals and ocean-front views!! We had dinner at 3800 Ocean, as well as breakfasts.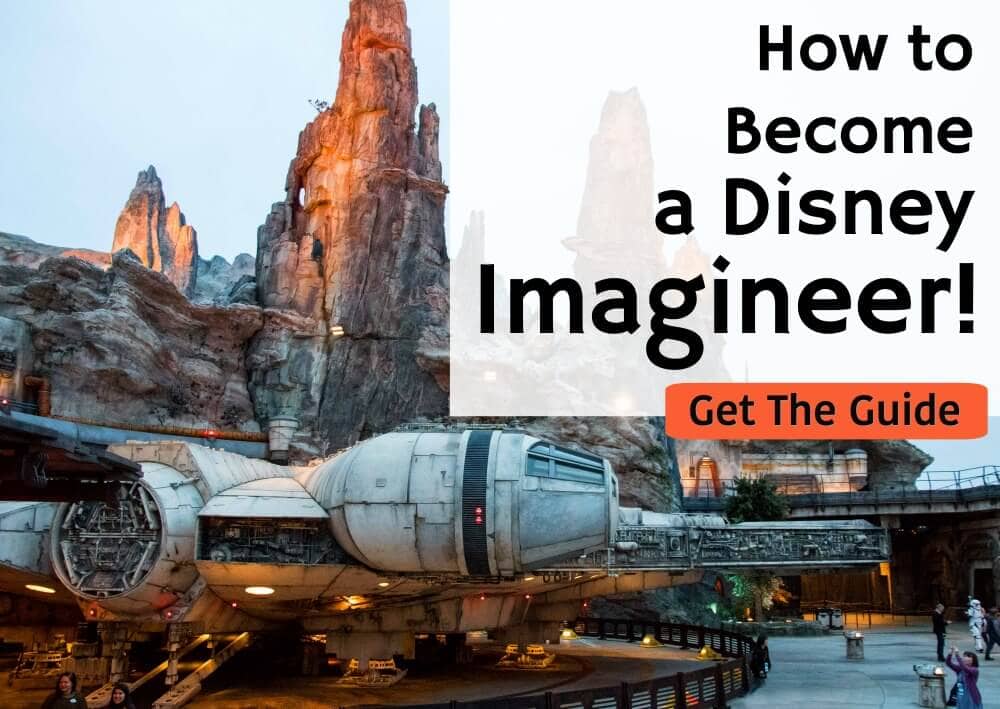 We only spent two nights at the Palm Beach Marriott Singer Island, but wow, what a lot of stuff we packed in! We also visited the Loggerhead Marinelife Center not too far away, saw researchers digging up sea turtle nests on the beach, snorkeled right off the shoreline of the resort's beach, and indulged in farm-to-table cuisine at The Cooper at PGA Commons.
What's the ultimate testimonial that the Palm Beach Marriott Singer Island and The Gardens Mall are great destinations?? My sister-in-law was already making plans to come back again with her family to spend a long weekend snorkeling, learning about sea turtles and doing some more shopping. Now, that's a great girlfriends getaway!