Looking for a unique destination an easy drive away in the South? Then head to Albany, Georgia.
This southern city has more than enough activities and attractions to keep you entertained for a few days in southern Georgia, but still retains its small town feel so that you feel welcomed and appreciated.
I visited Albany, Georgia on a Girlfriend's Getaway with my friend Mikki, from The Not So Perfect Housewife. We have traveled together before, after connecting over a love of Disney and natural ways of living (an eclectic combo, I know! That's why our friendship works!) Now, we were driving back home to Florida from a Hyundai Elantra Eco event in Alabama.
Albany was the perfect stop halfway between our destination. It was also the most intriguing city that we found in southern Georgia. We were looking for interesting and unique attractions, plenty of food offerings to suit both of our needs, and somewhere a little bit different to stay at other than the usual highway hotels.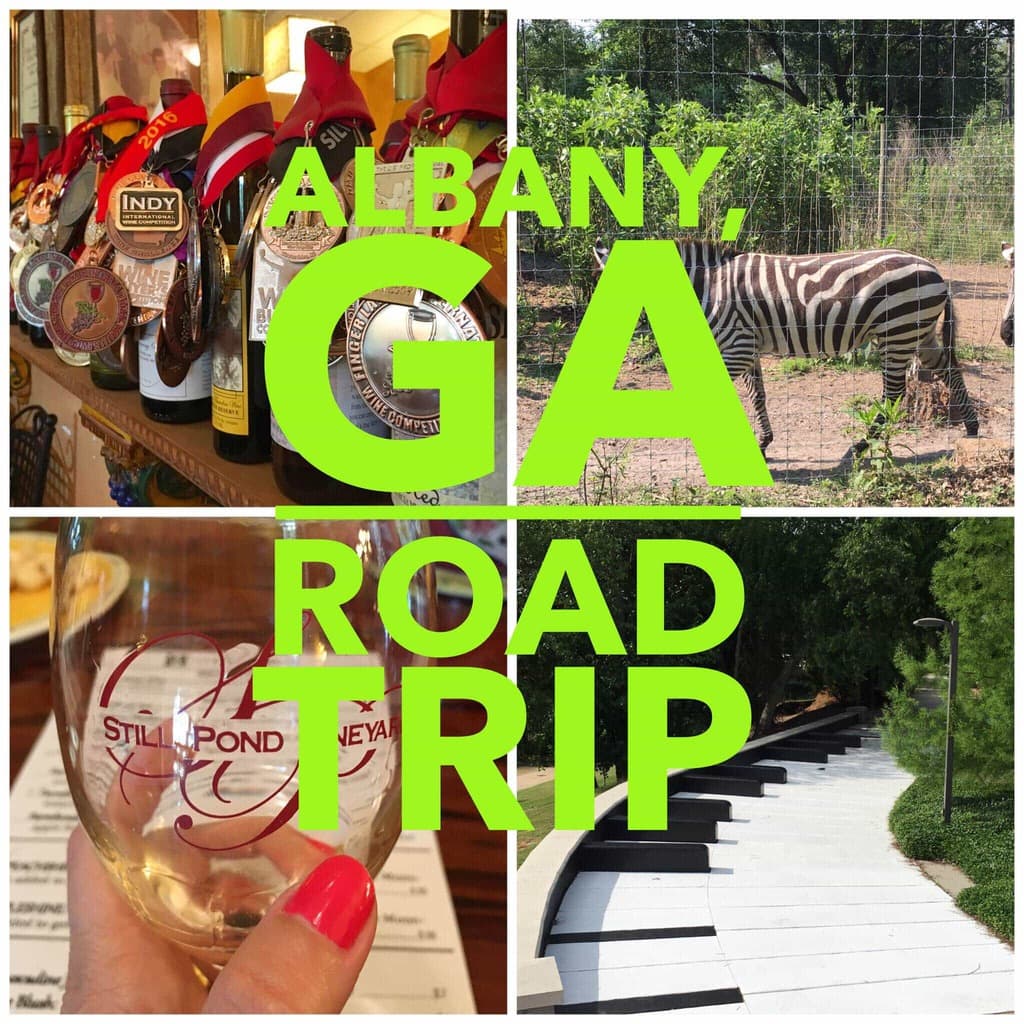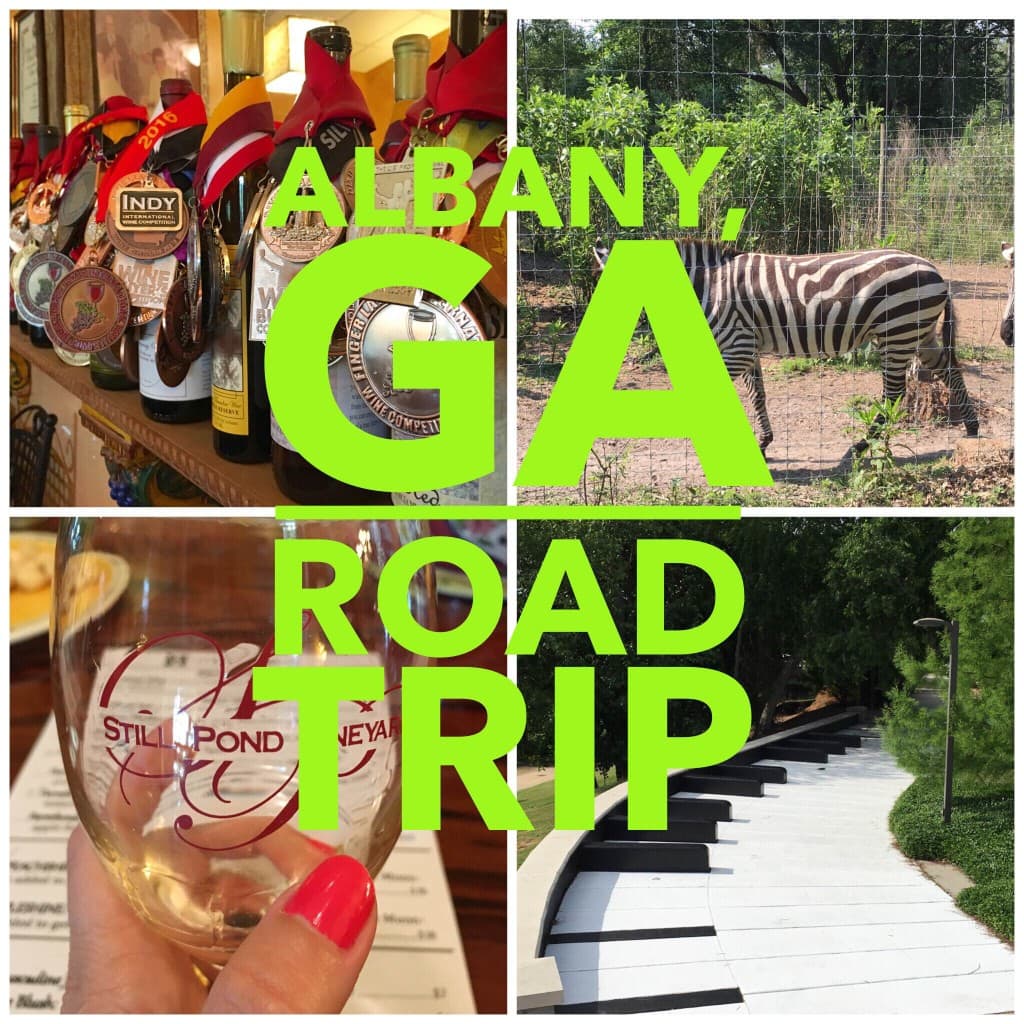 Here's our brief itinerary. We only stayed for a day and a half, which was a good amount of time. There was much more than we could have done, though, so a 3-4 day getaway would surely be suitable if desired:
Wednesday Night
We arrived at the Merry Acres Inn and was surprised to find quite the crowd – a little unusual for a hotel on a Wednesday night at 6 p.m. We soon found out why.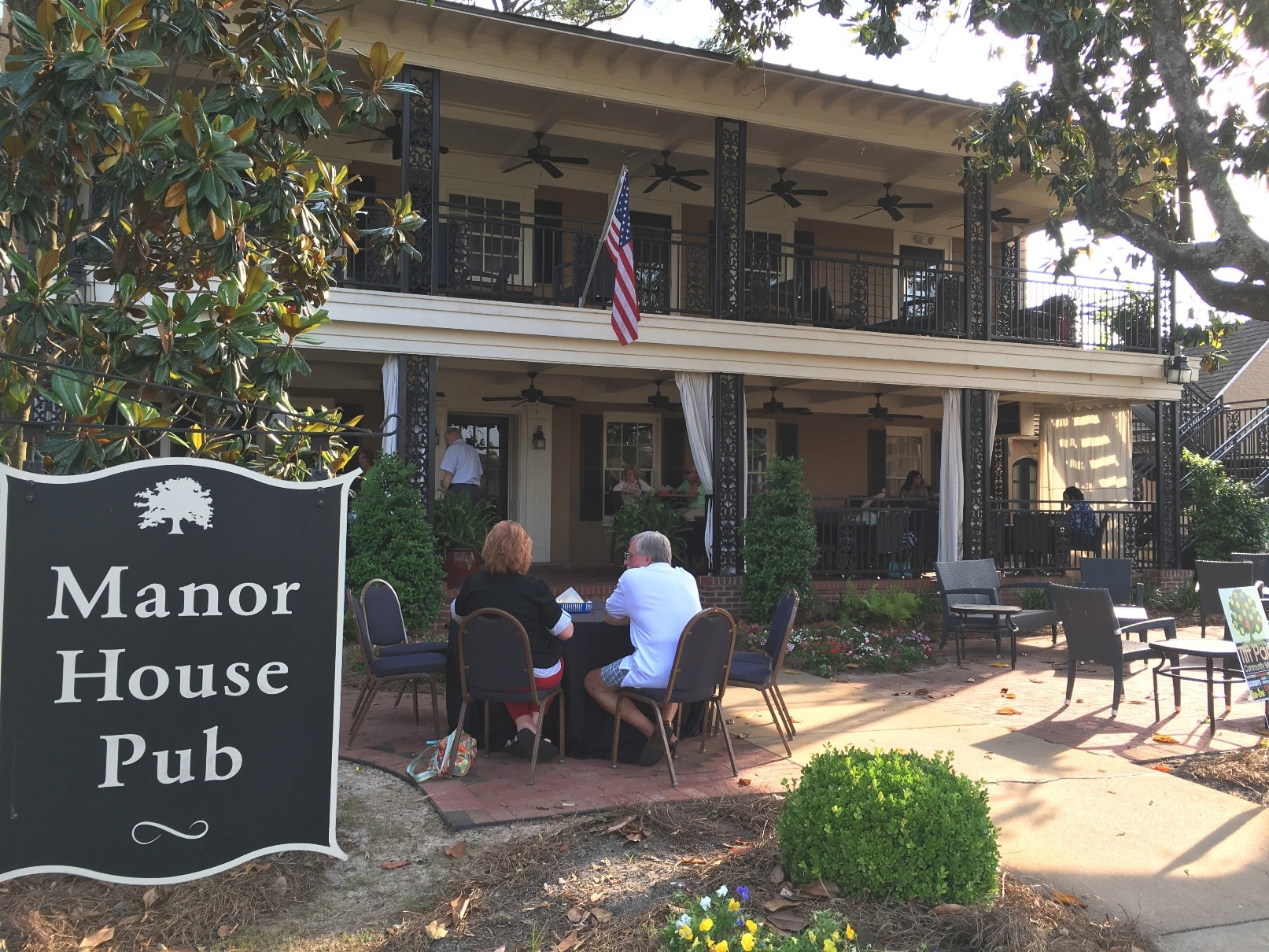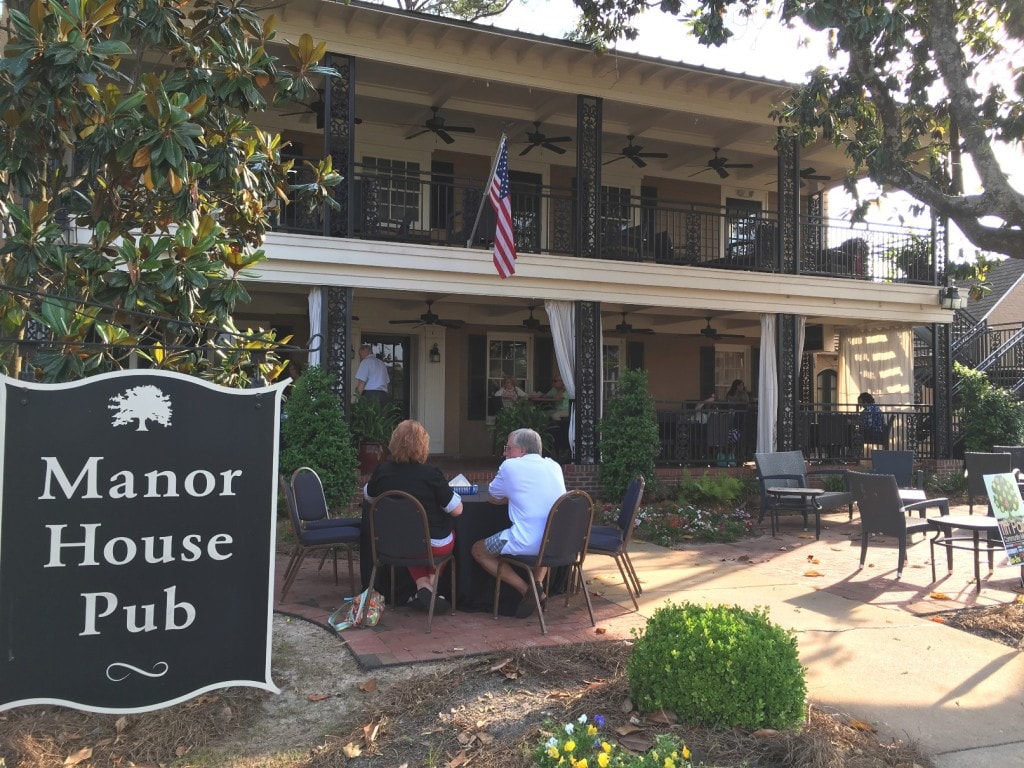 Danny Fallon was playing. Don't know who that is? Don't worry. We didn't either. All that matters is that the guy and his band are GOOD! So good that they have a pretty raging crowd base in Albany. Wherever he goes, his fans go. And on Wednesday nights, he plays at the Manor House Pub on the porch of the Merry Acres Inn.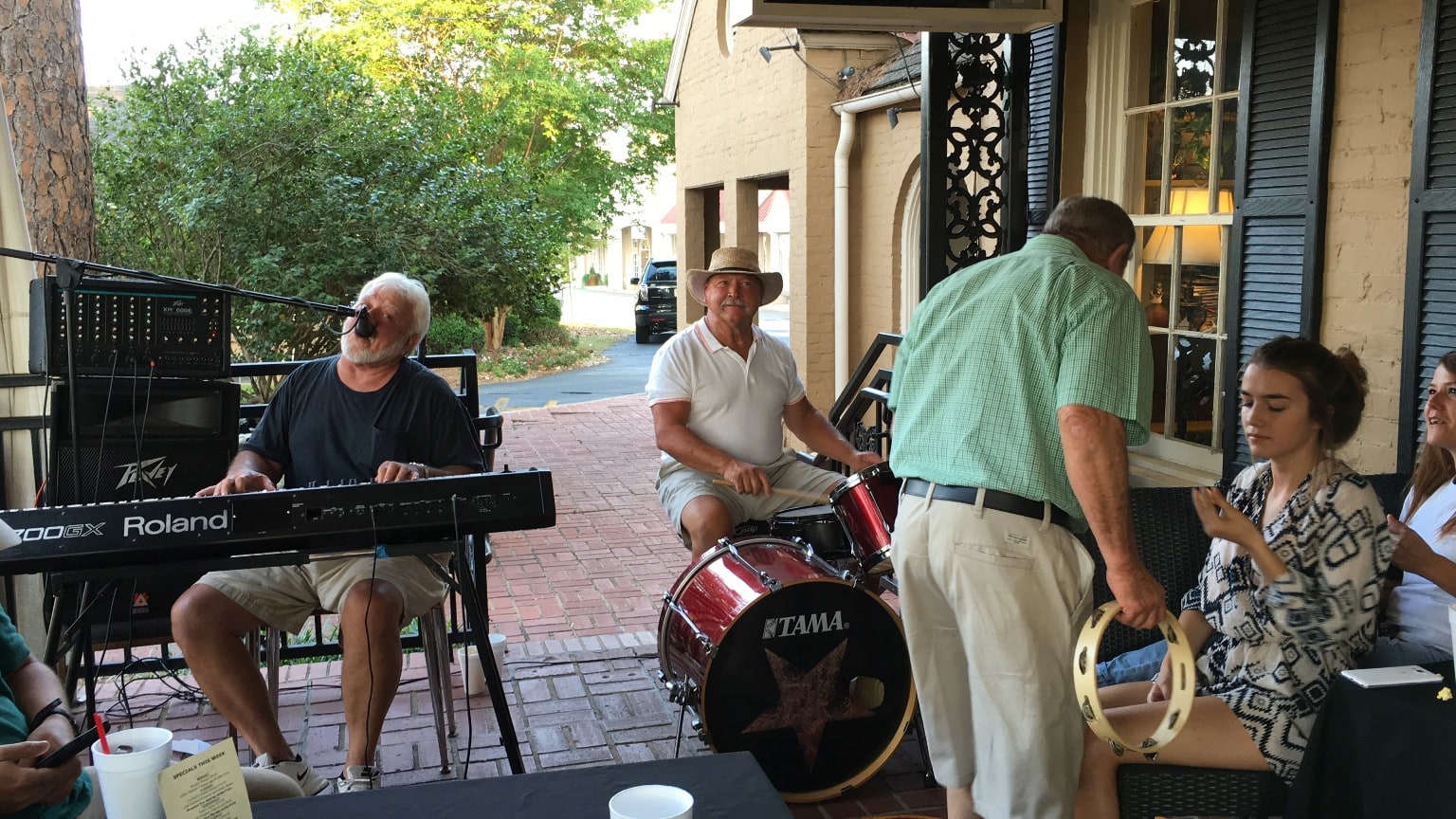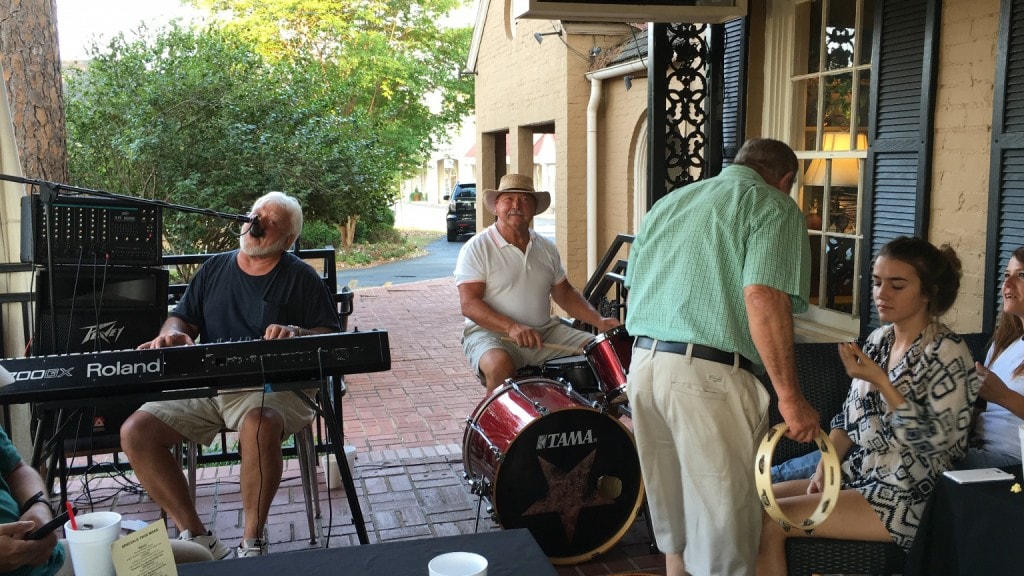 There's not that many seats available on the quaint front porch overlooking the sprawling grass expanse in front of Merry Acres. If you don't get there early, you won't get a seat. So make plans for an early arrival, grab a table before the local groupies do, and settle in for a fun, hand clapping time while sipping cocktails from the bar.
We enjoyed Fallon's music for a while, but soon surrendered our coveted table to the locals to catch Merry Acres' shuttle to The Catch restaurant. If you're staying at the boutique circa 1952 hotel (with modern renovations), you can get a free shuttle to their three restaurants – The Catch Seafood Room and Oyster Bar, Harvest Moon, and Henry Campbell's Steakhouse.
Dinner at The Catch was a seafood extravaganza, with lots of delicacies to enjoy. We particularly liked the Fried Pickles, special Watermelon Ceviche of the night, and the Blueberry Pie which is both massive and drool worthy.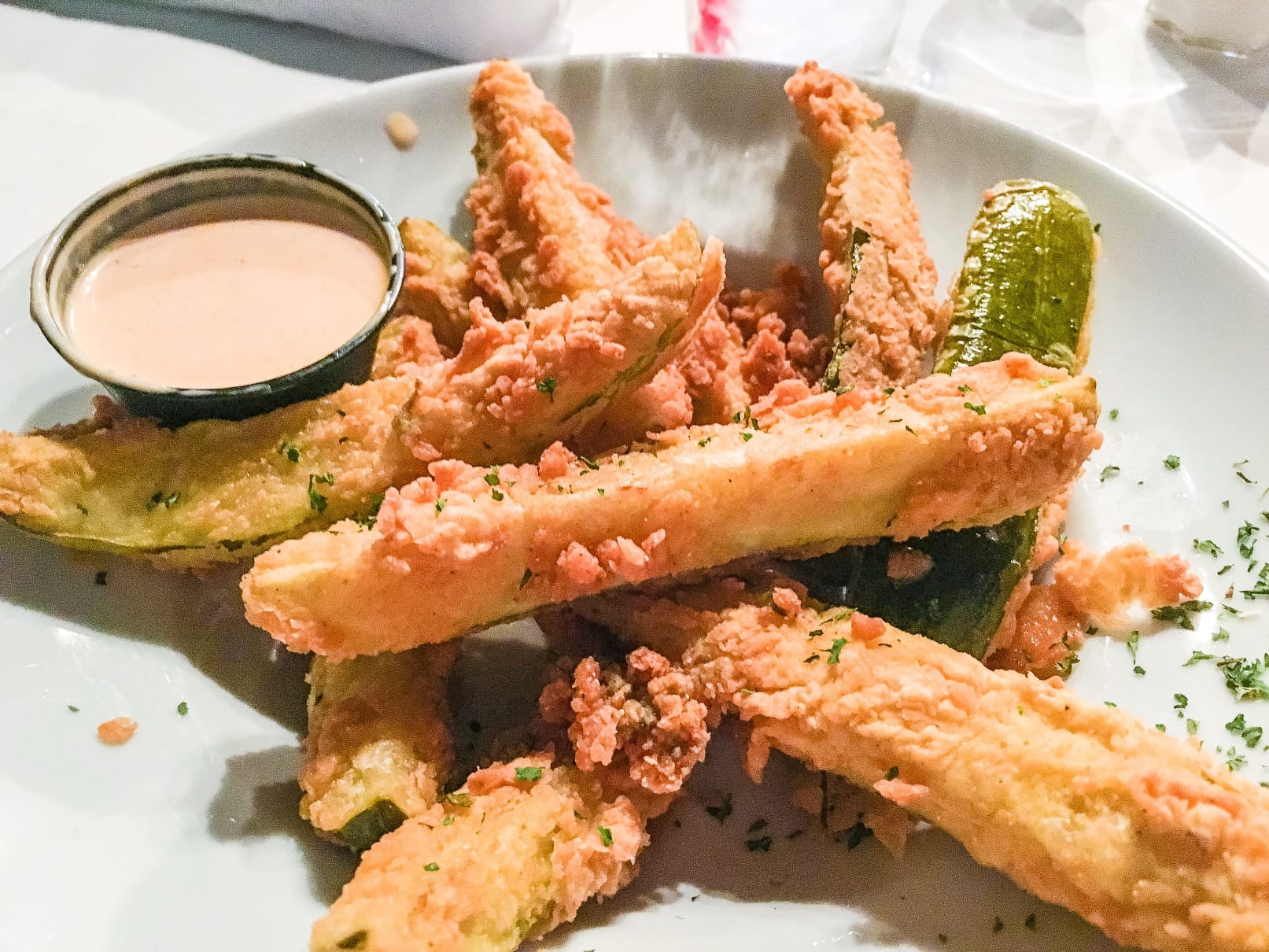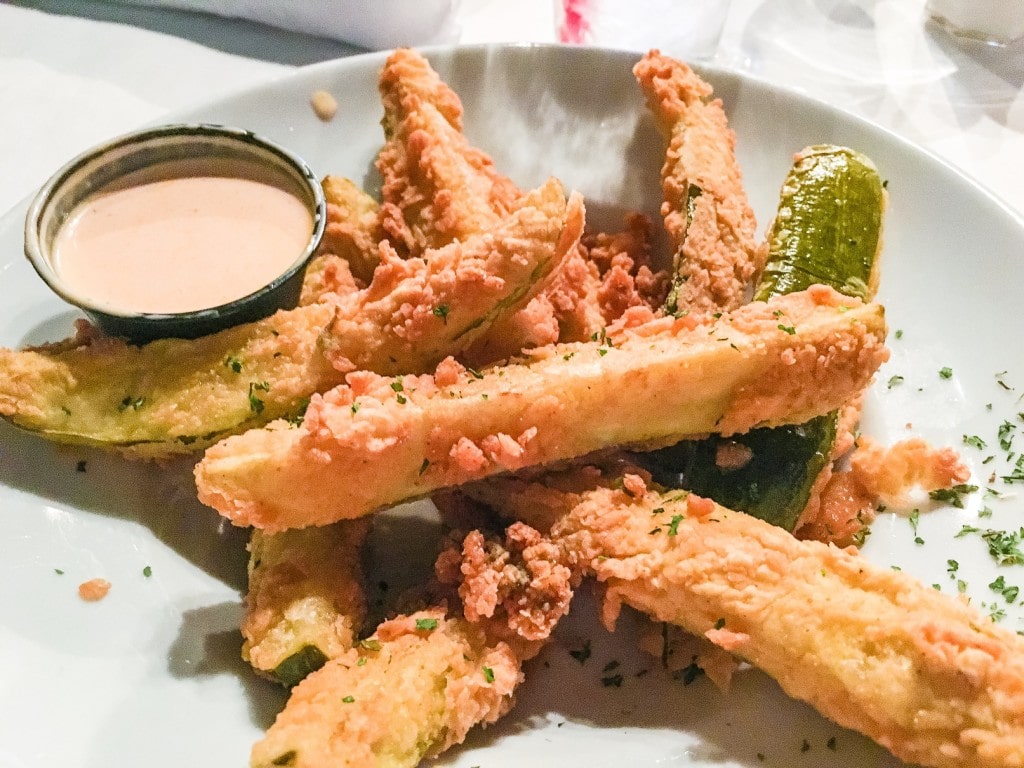 Thursday
We had a packed itinerary today, trying to see all of Albany in one fell swoop. I highly recommend slowing down, and enjoying it at a more leisurely pace. After all, you're on a fun getaway. Forget the itineraries, time schedules and stress.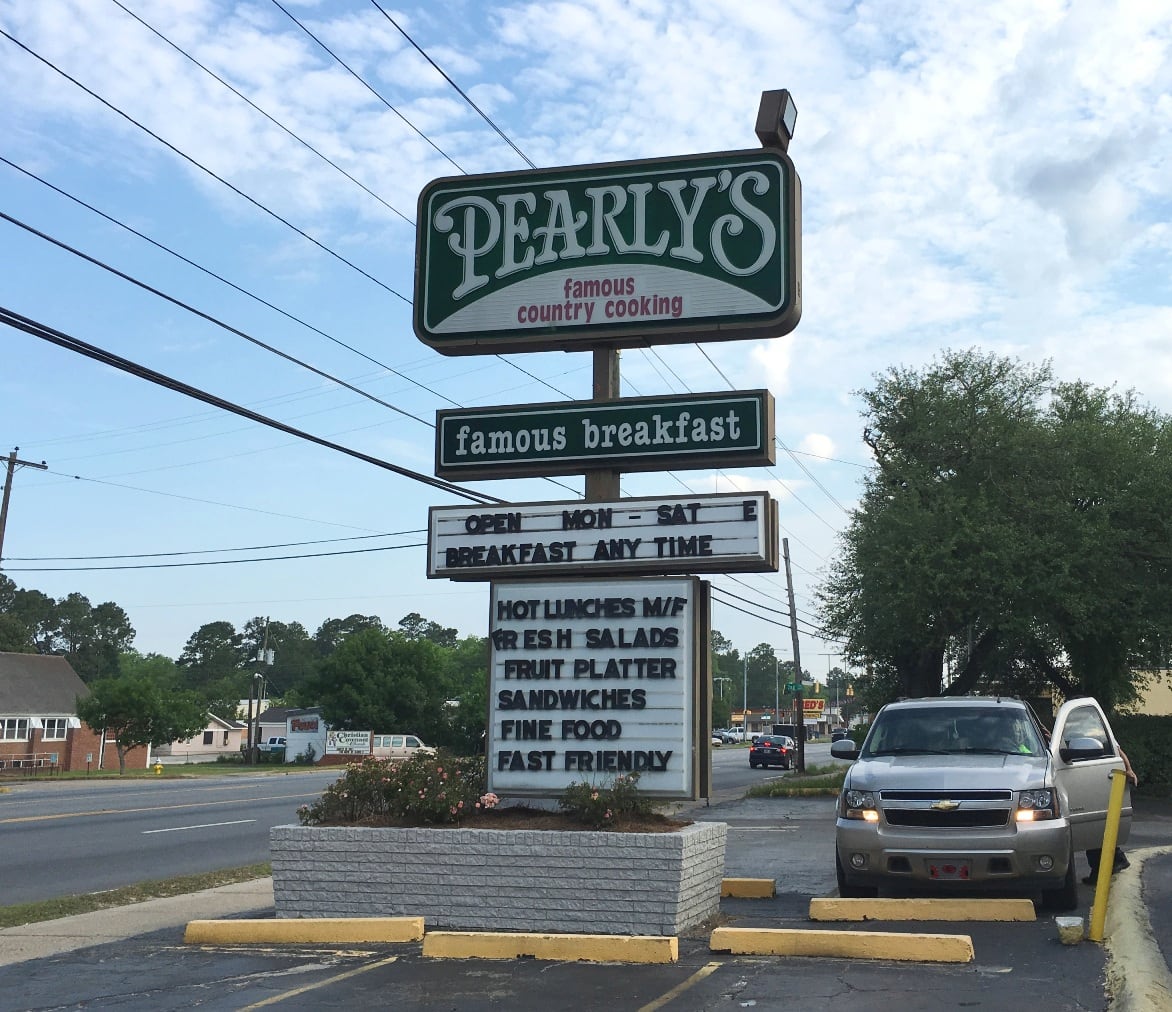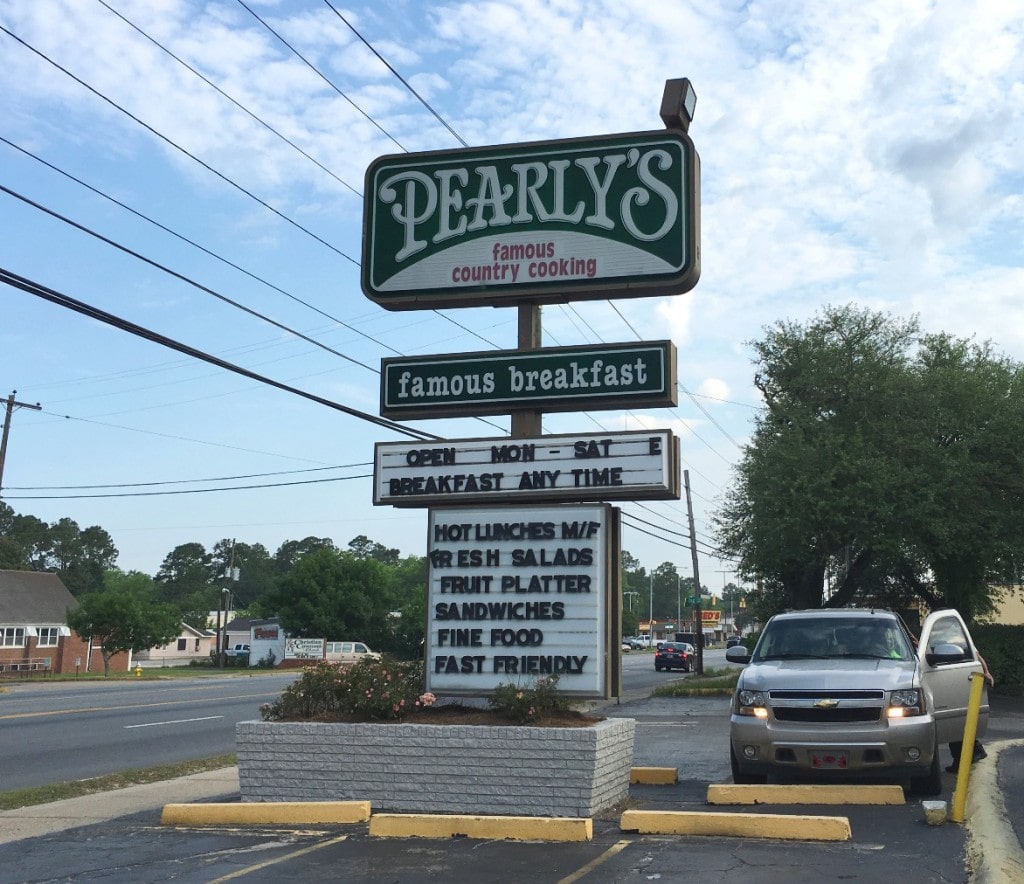 Breakfast was bright and early at Pearly's, known for their famous southern breakfasts. It's heavy on grits, eggs, sausage and cheese. The perfect type of breakfast to keep you fueled for the rest of the day – or at least until you find the next great restaurant that you've just GOT to try 😉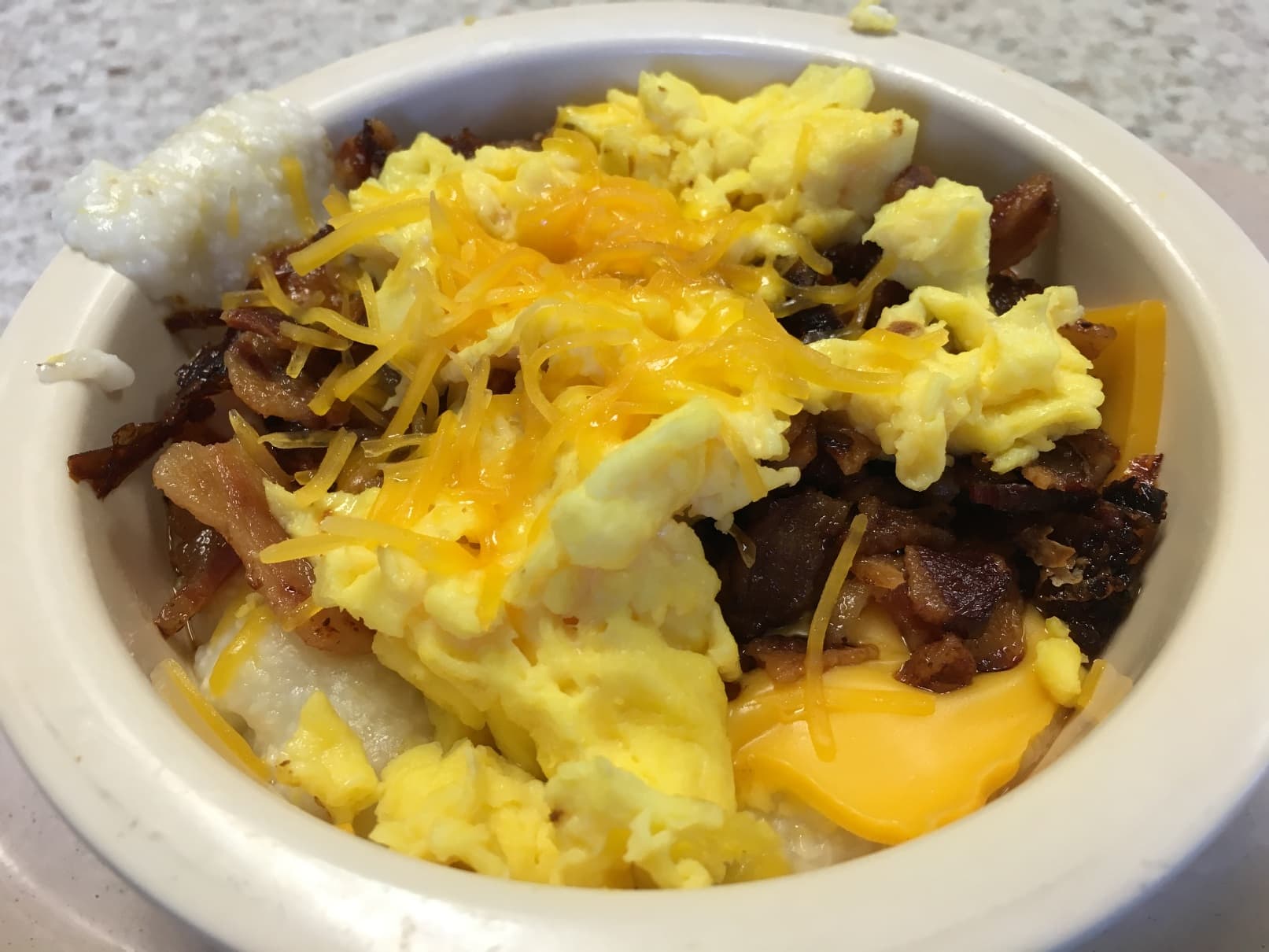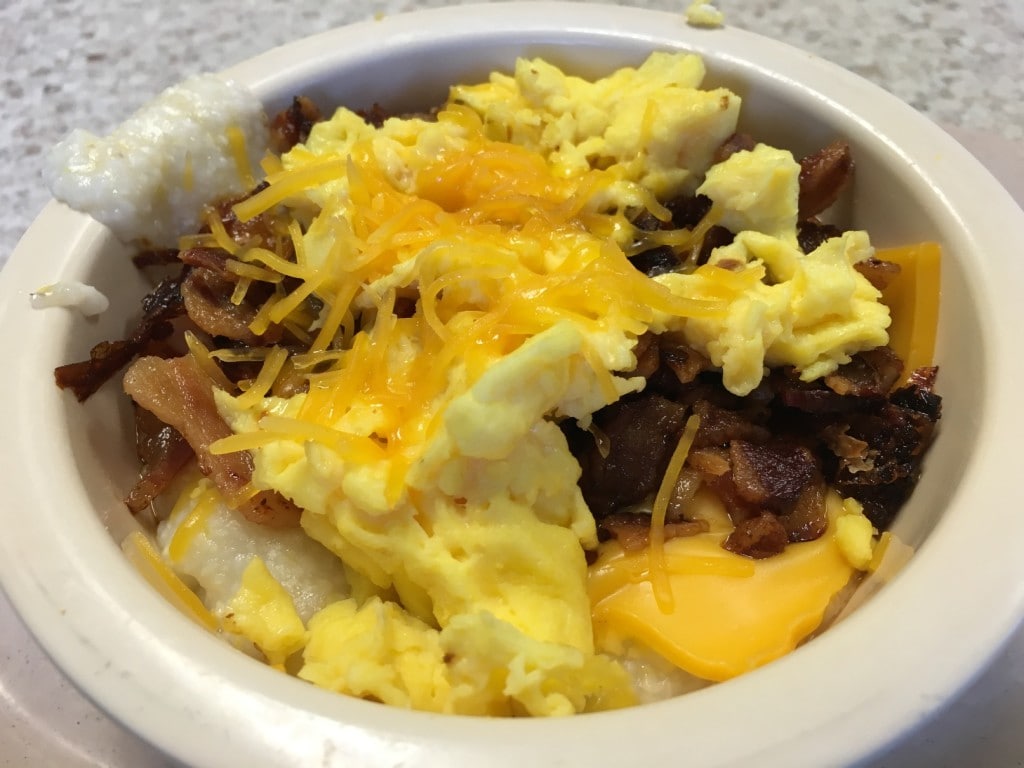 Then it was on to Chehaw Wild Animal Park. This place was a surprise – it was so great!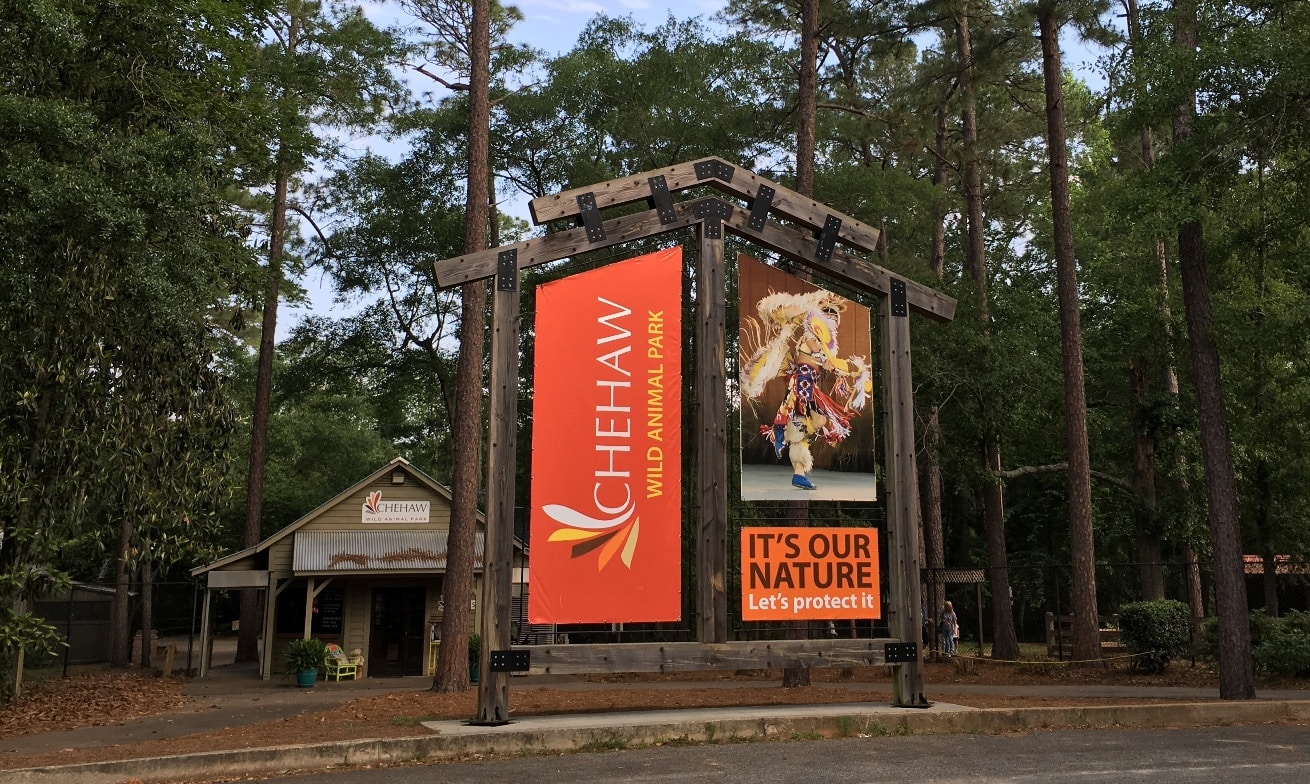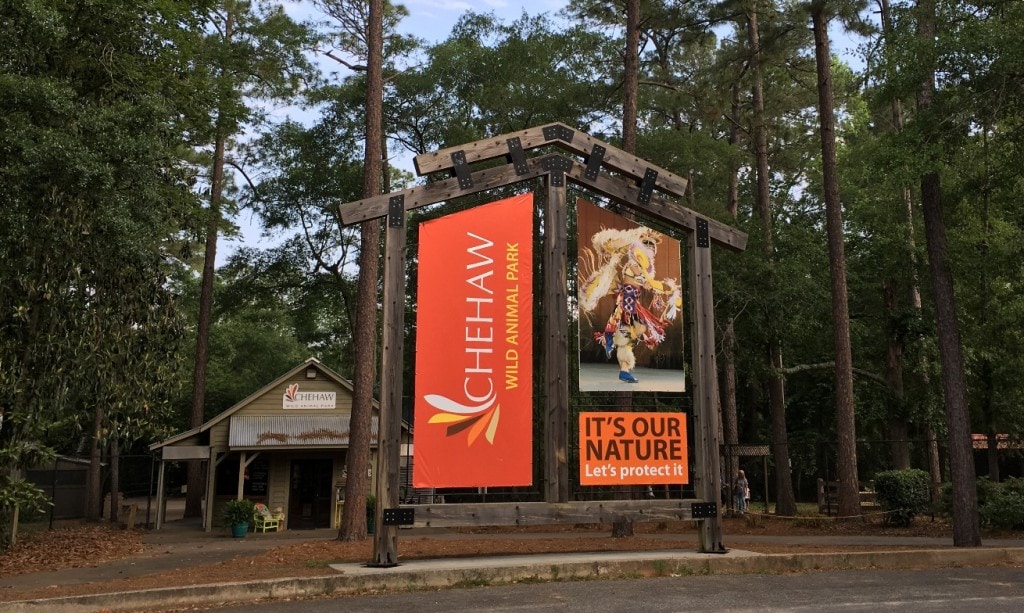 Chehaw is a 700 acre wild animal park, and one of only two accredited zoos in Georgia. Jim Fowler, host of the Wild Kingdom television show, was the designer of the park. I was expecting something small and not too noteworthy, but was instantly impressed with the quality of exhibits and the breadth of animals that make their home at the park.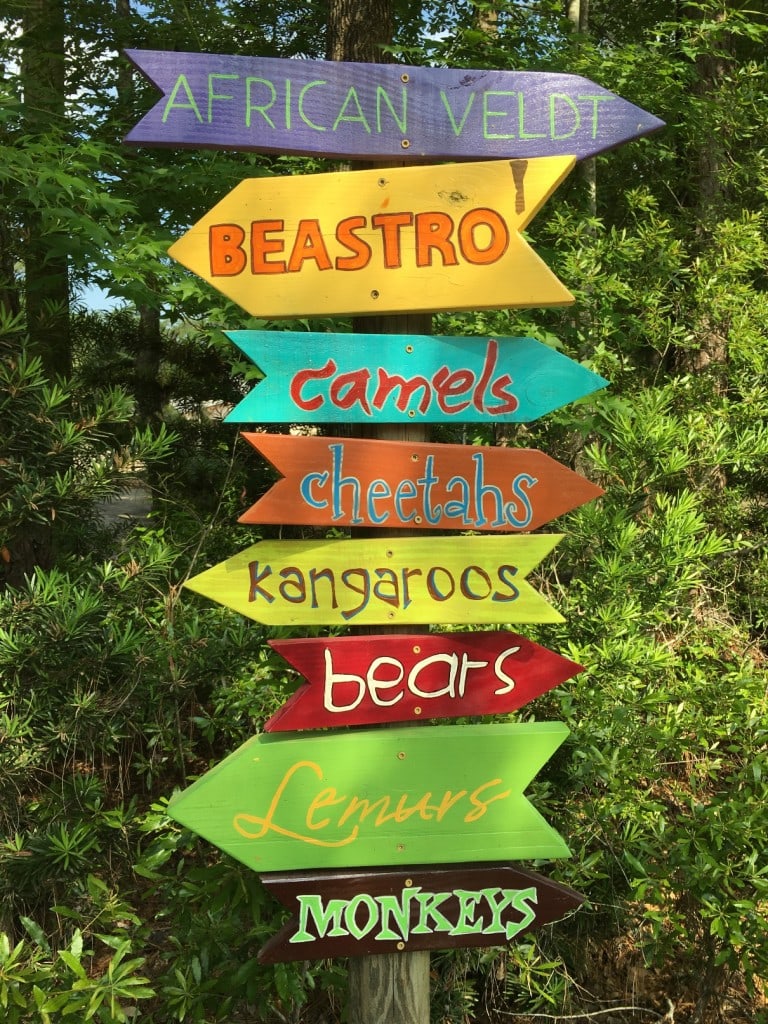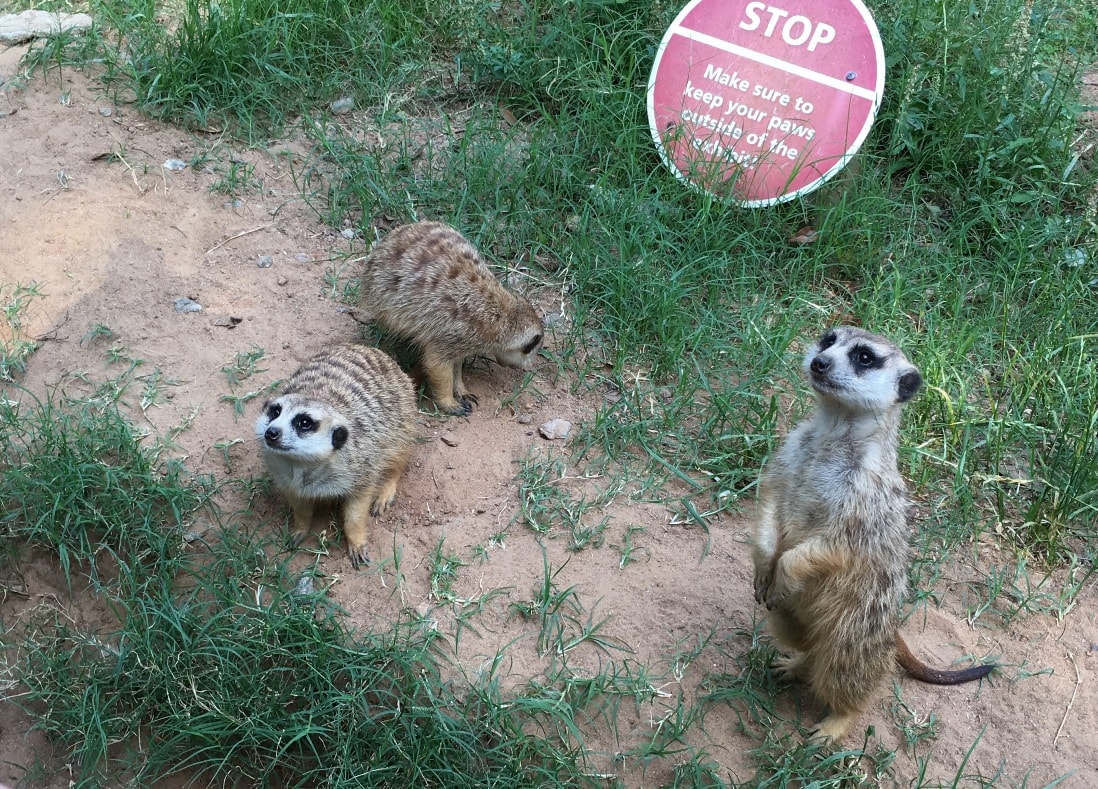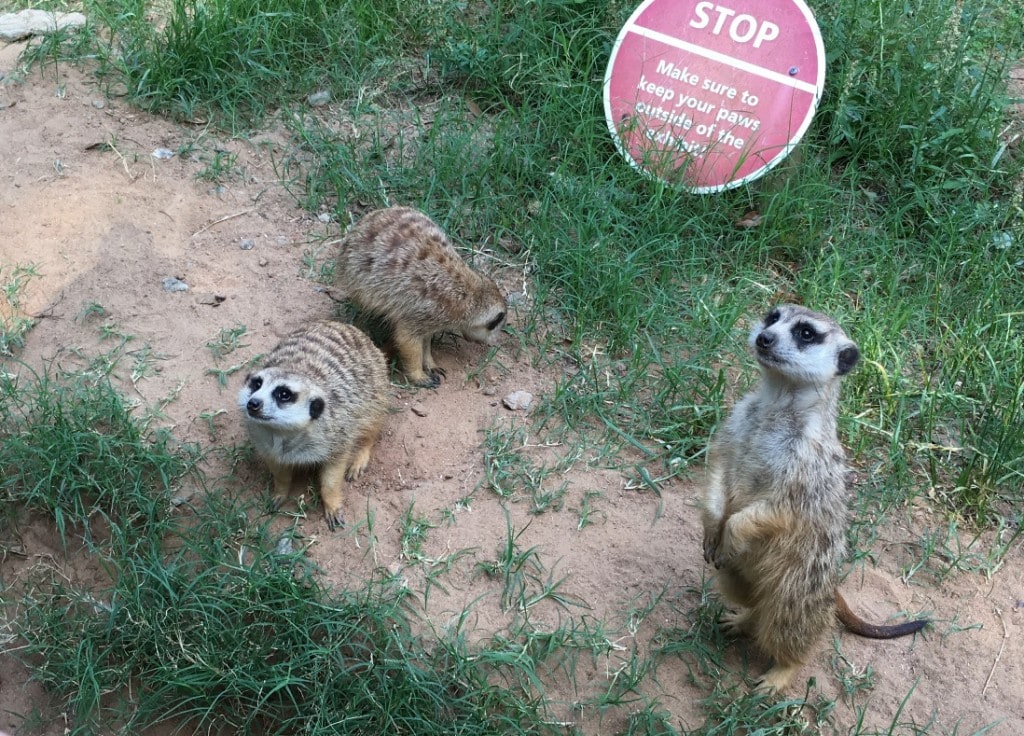 Mikki fed meerkats mealworms (I was NOT about to touch those live things!) and we saw zebras on safari. A camel was none too thrilled to see us (he yawned) but the cheetah was stalking our every move. We tossed food to alligators who climbed over each other just below us to grasp it in their toothy smiles. If given more time, we could have stayed and seen even more animals and probably spent a half a day or so. Good thing there was a Beastro (get it! ha ha!) in case you got hungry while at Chehaw.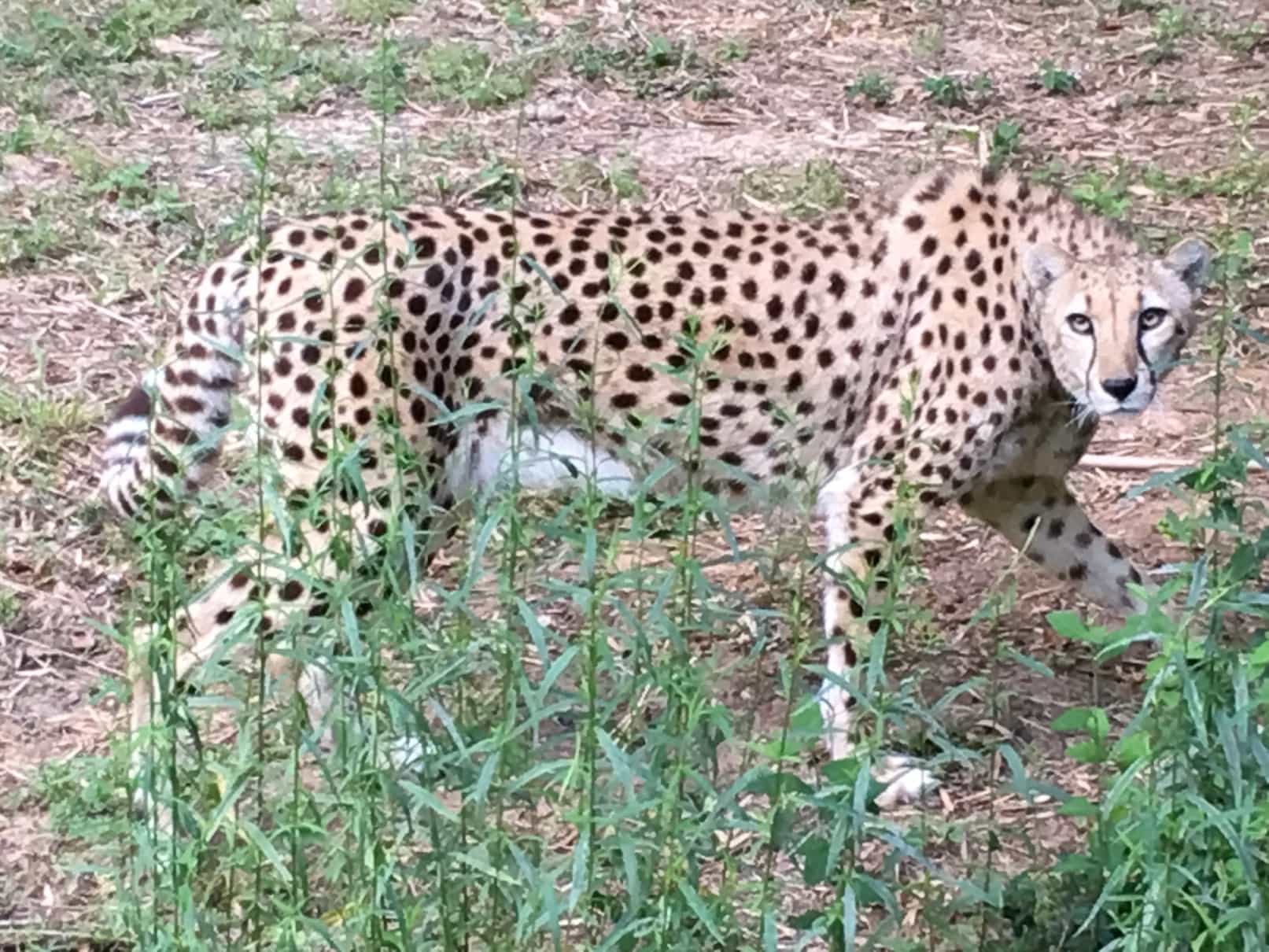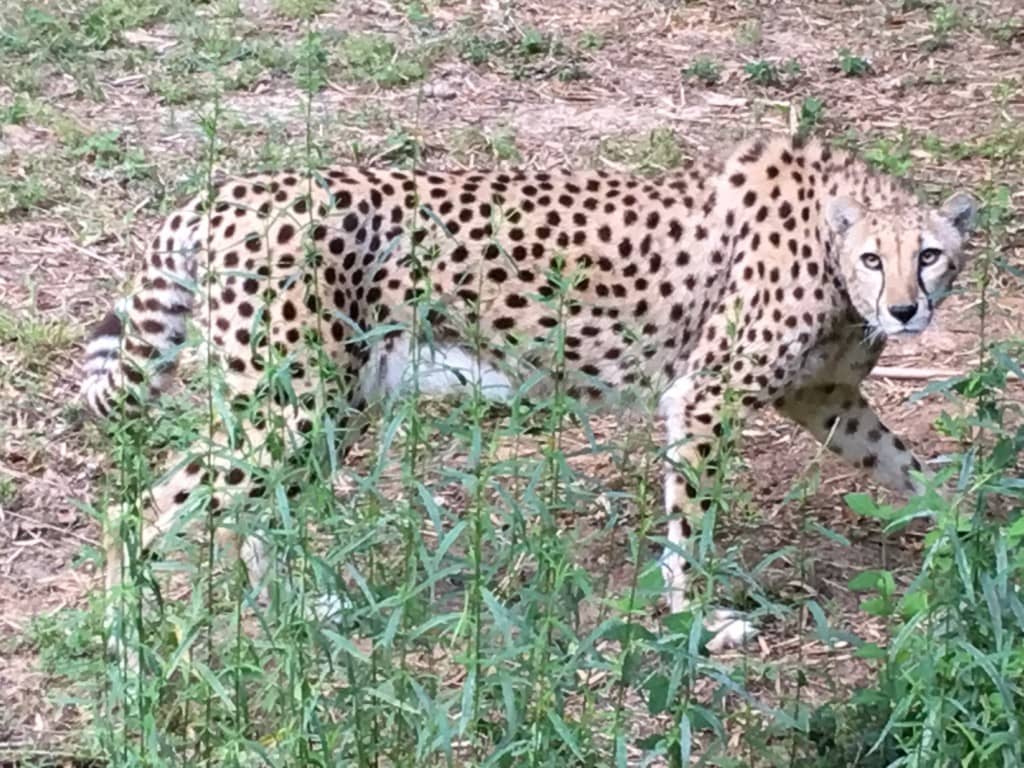 Feeding alligators at @ChehawPark with @notperfectwife in @visitalbanyga on our #ElantraEco roadtrip. ??? pic.twitter.com/9y8RE2uEVW

— Kimberly Button (@KimberlyButton) May 12, 2016
We wanted to see Radium Springs, though, a gorgeous natural spring that is a stunning work of nature. So much so that it's considered one of Georgia's seven natural wonders.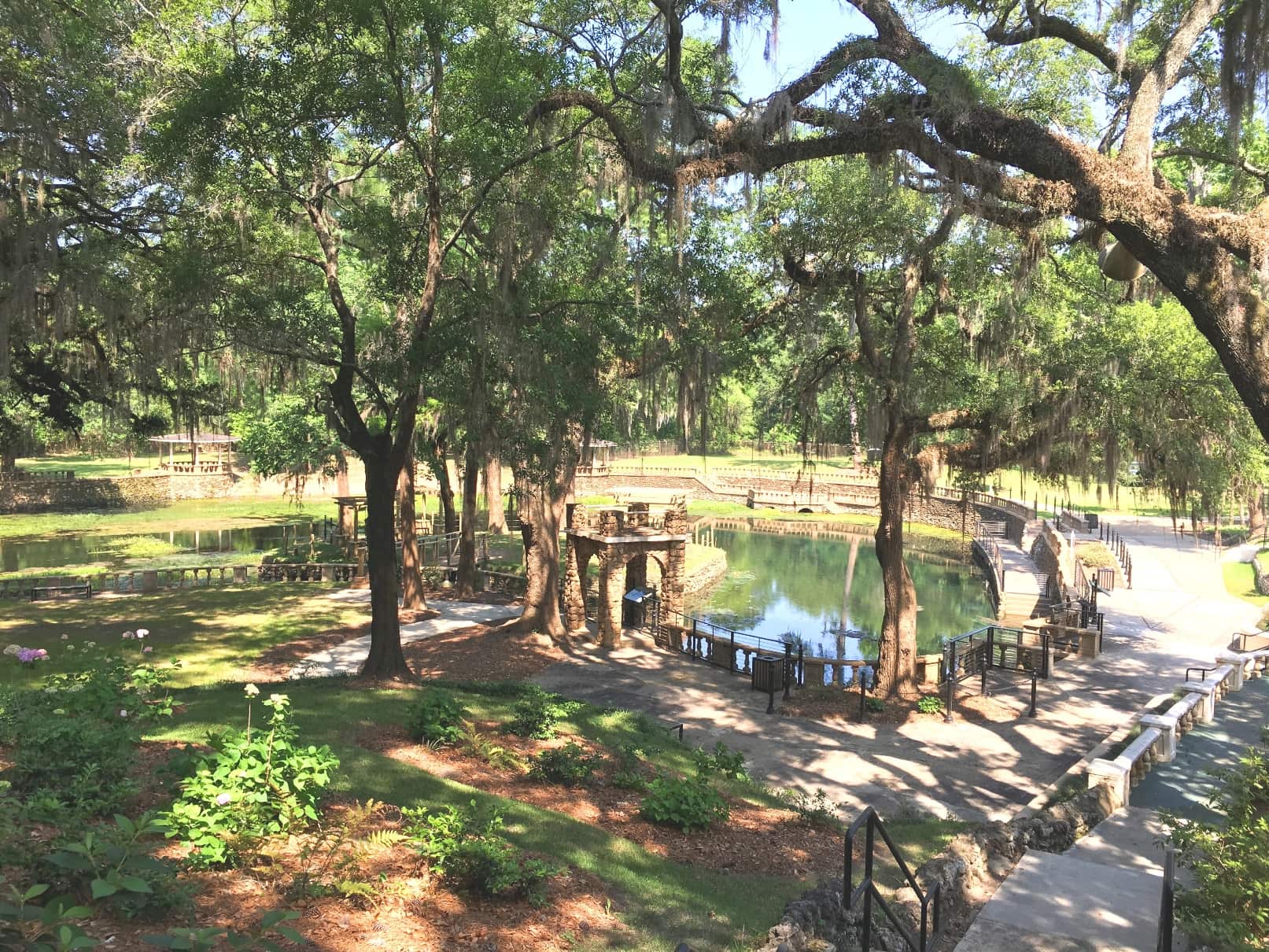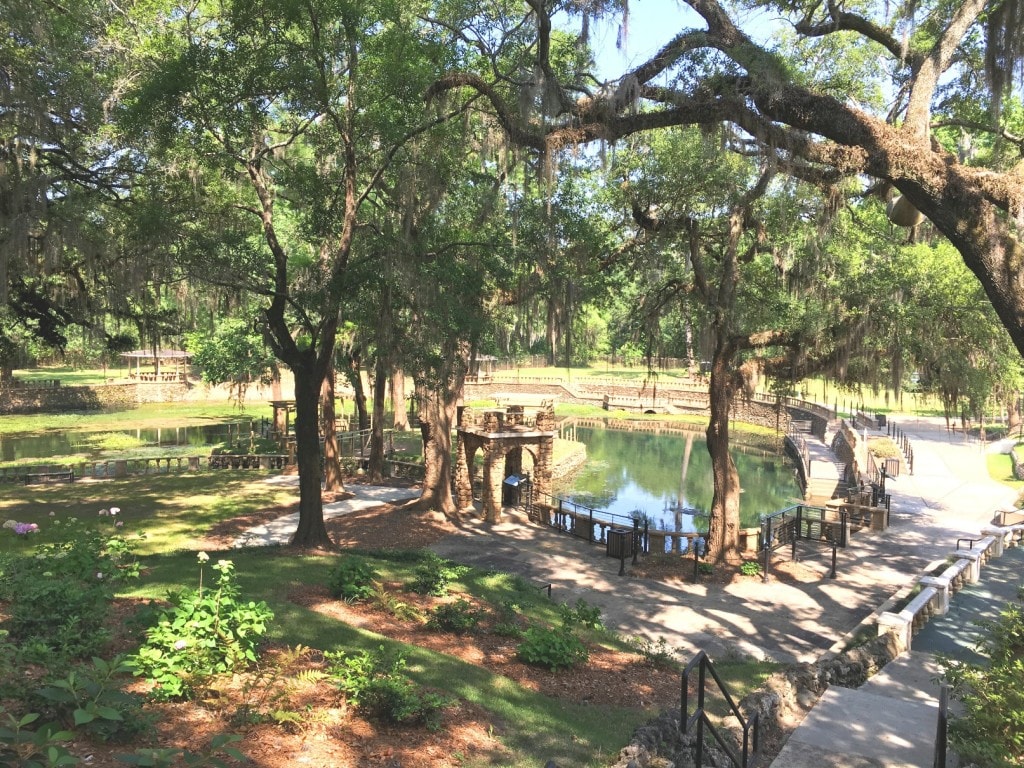 It wasn't hard to see why when we arrived at Radium Springs. It's easy parking and right off the road, with plenty of paved paths, seating areas and a garden to enjoy. What a wonderful spot to stop and read a book, have a conversation with a friend, or maybe bring a picnic lunch.
Speaking of lunch, it was off to Harvest Moon for a hearty southern lunch of traditional favorites. We snuck in a few minutes shopping at nearby boutiques before also indulging in one of our most surprising finds of the trip – Nature's Cure and the Juice Box.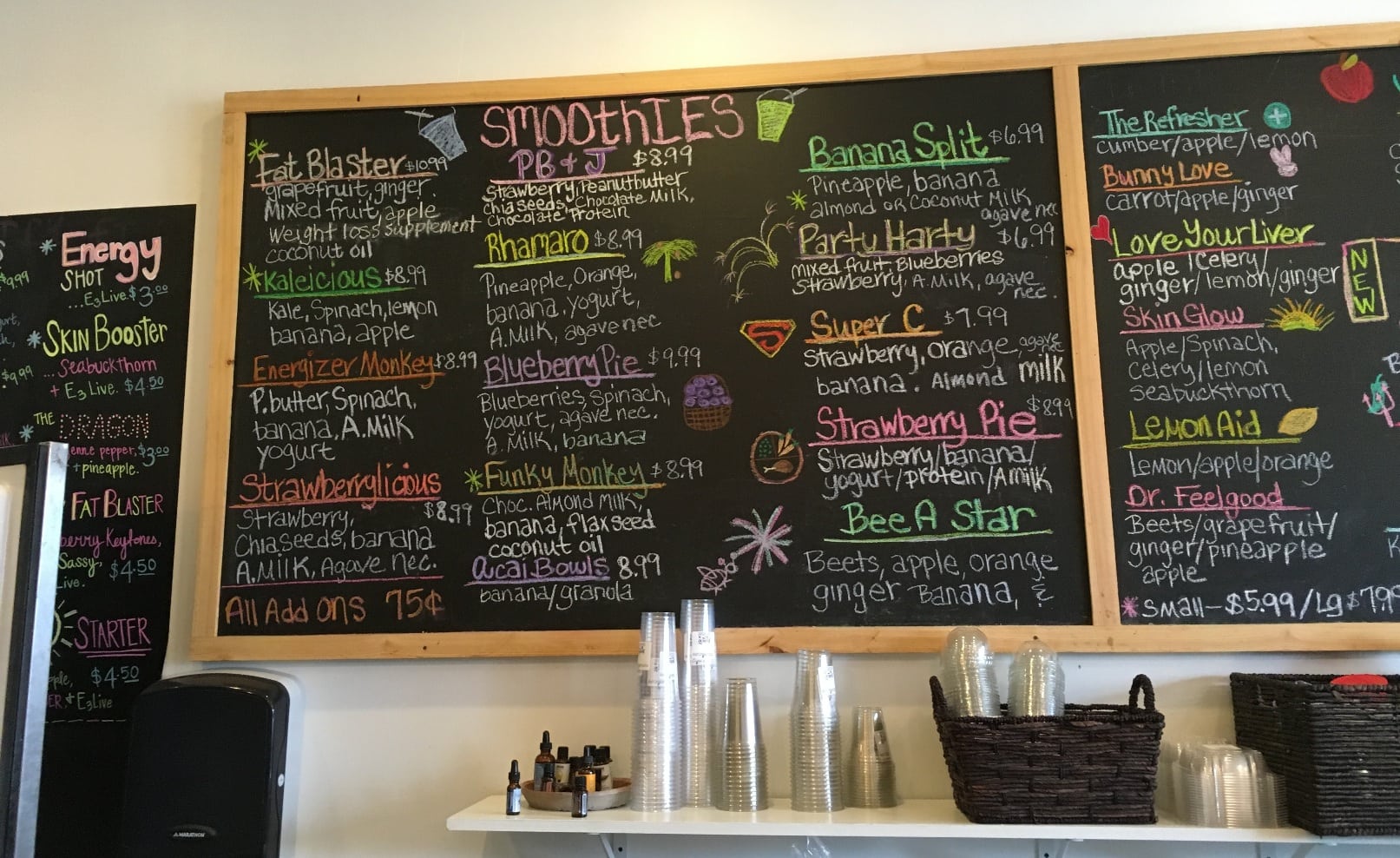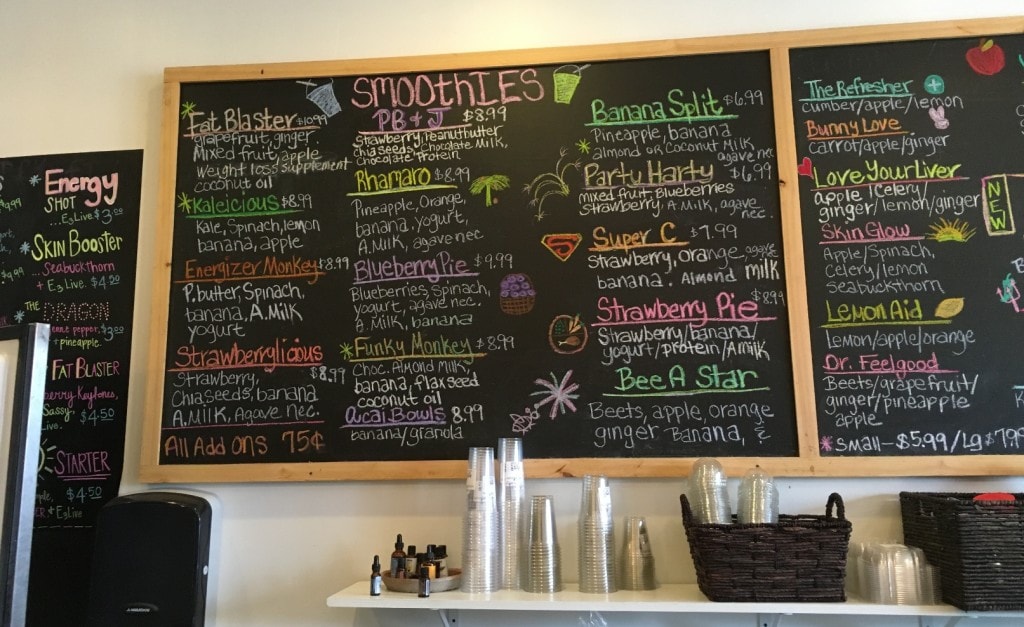 Remember how I said Mikki and I bonded over natural ways of living? Well, we were enjoying all things Southern, but were craving some fresh and light foods like we eat back home. So when we found this juice bar, we were ecstatic. They make fresh smoothies and juices right in front of you, and they ARE delicious. The owners were happy to talk to us for a while, even though the line for juices was quickly building with regular customers coming in for their daily smoothie.
HOWEVER, we don't mind indulging in a little wine and liquor tasting, either!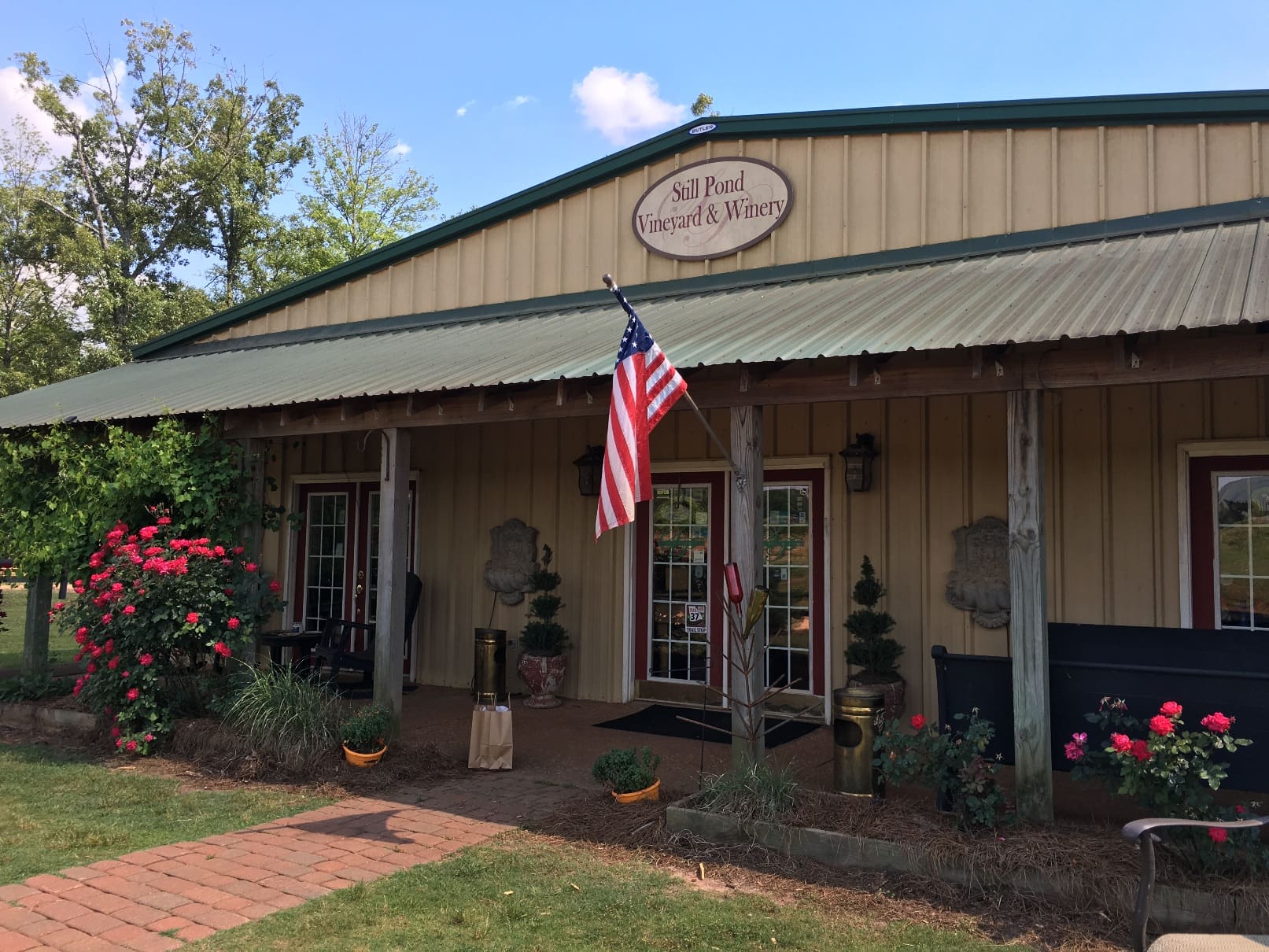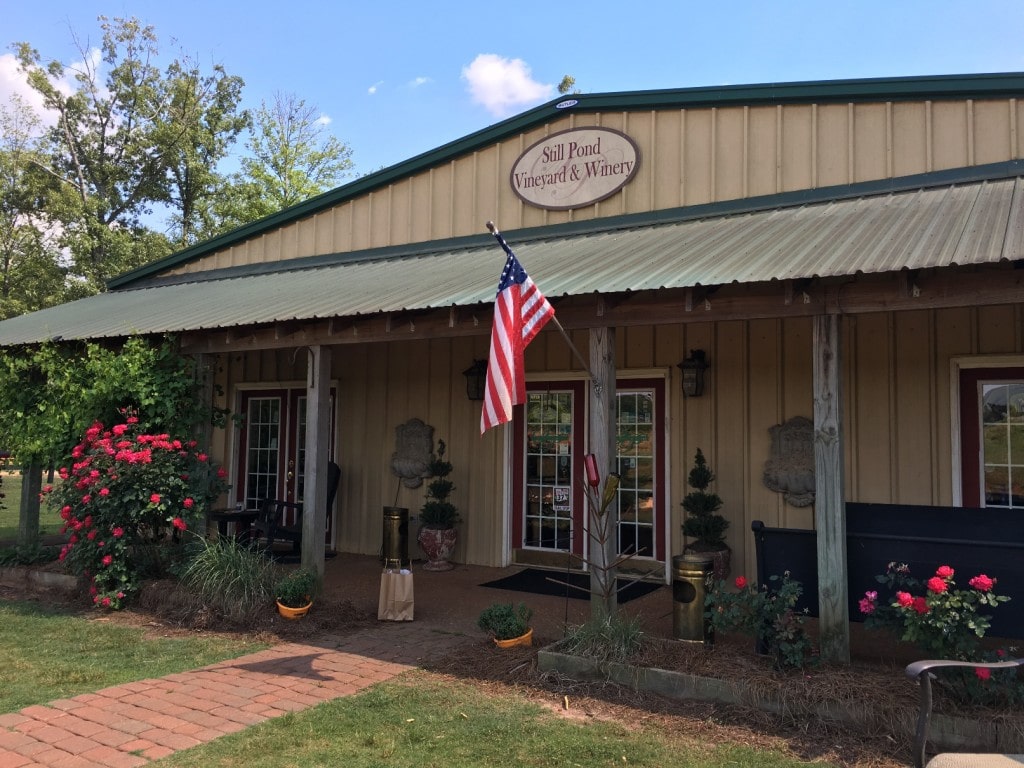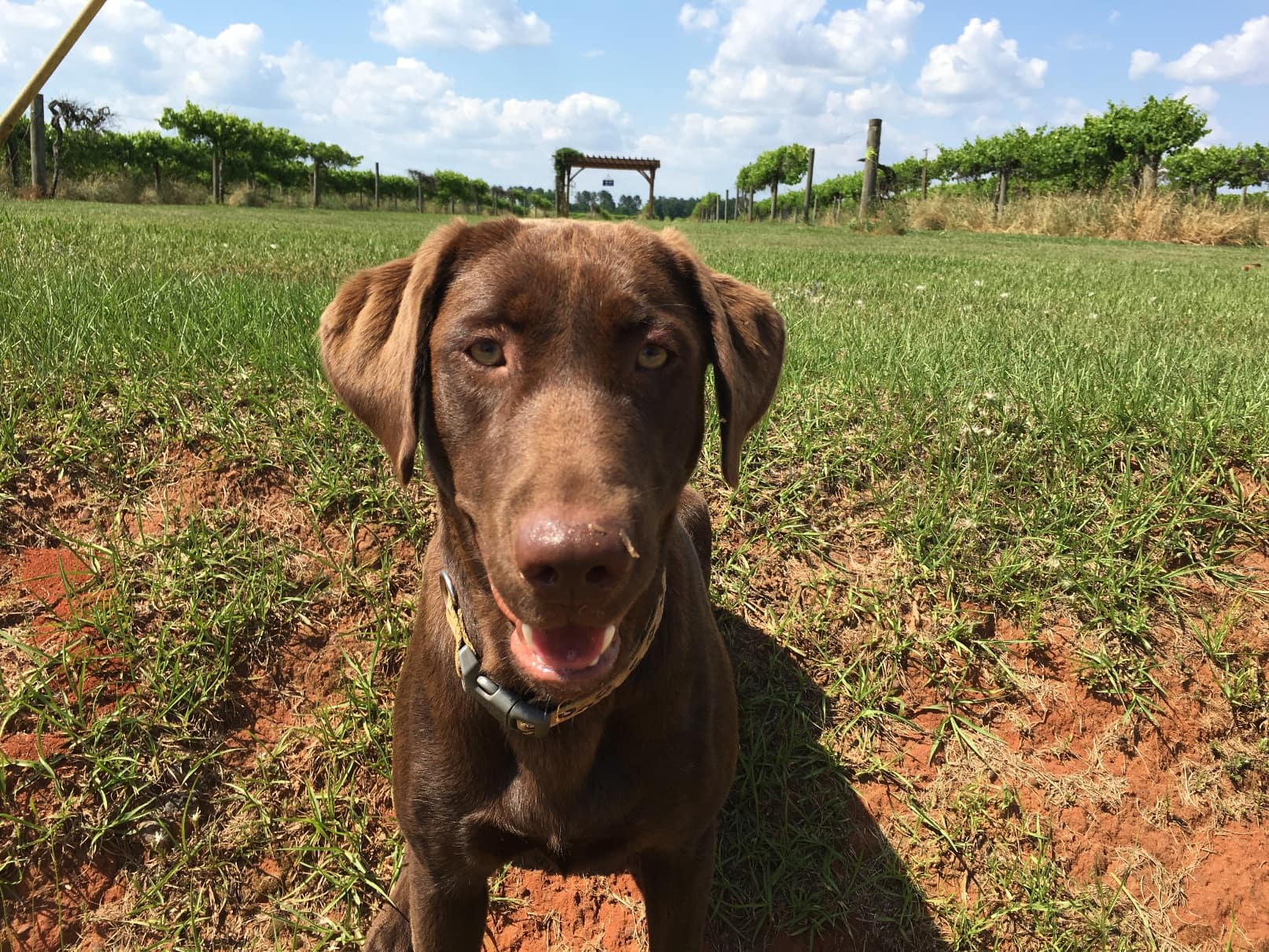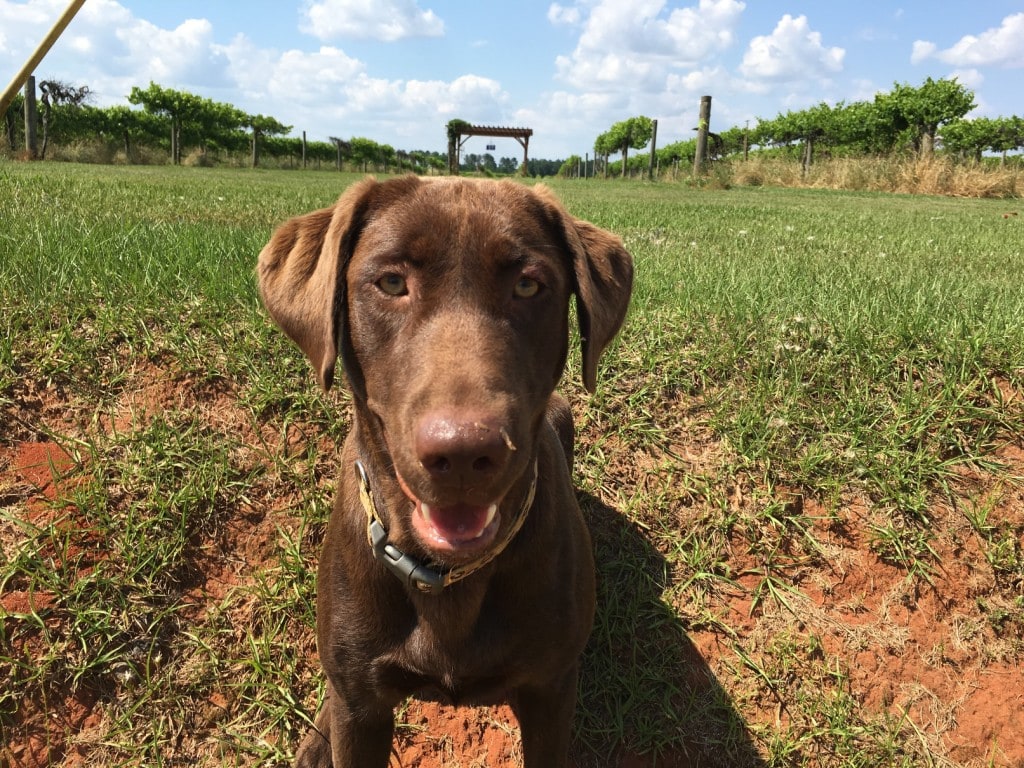 So, we drove outside of Albany to go to Still Pond Vineyards and Winery. This family owned business does feel like it's far removed from big city life, but that's the point. Once you get there, the family treats YOU like family. It's a welcoming atmosphere with friendly owners and a tasting bar with a heavy handed pour for those that are indulging in a tasting.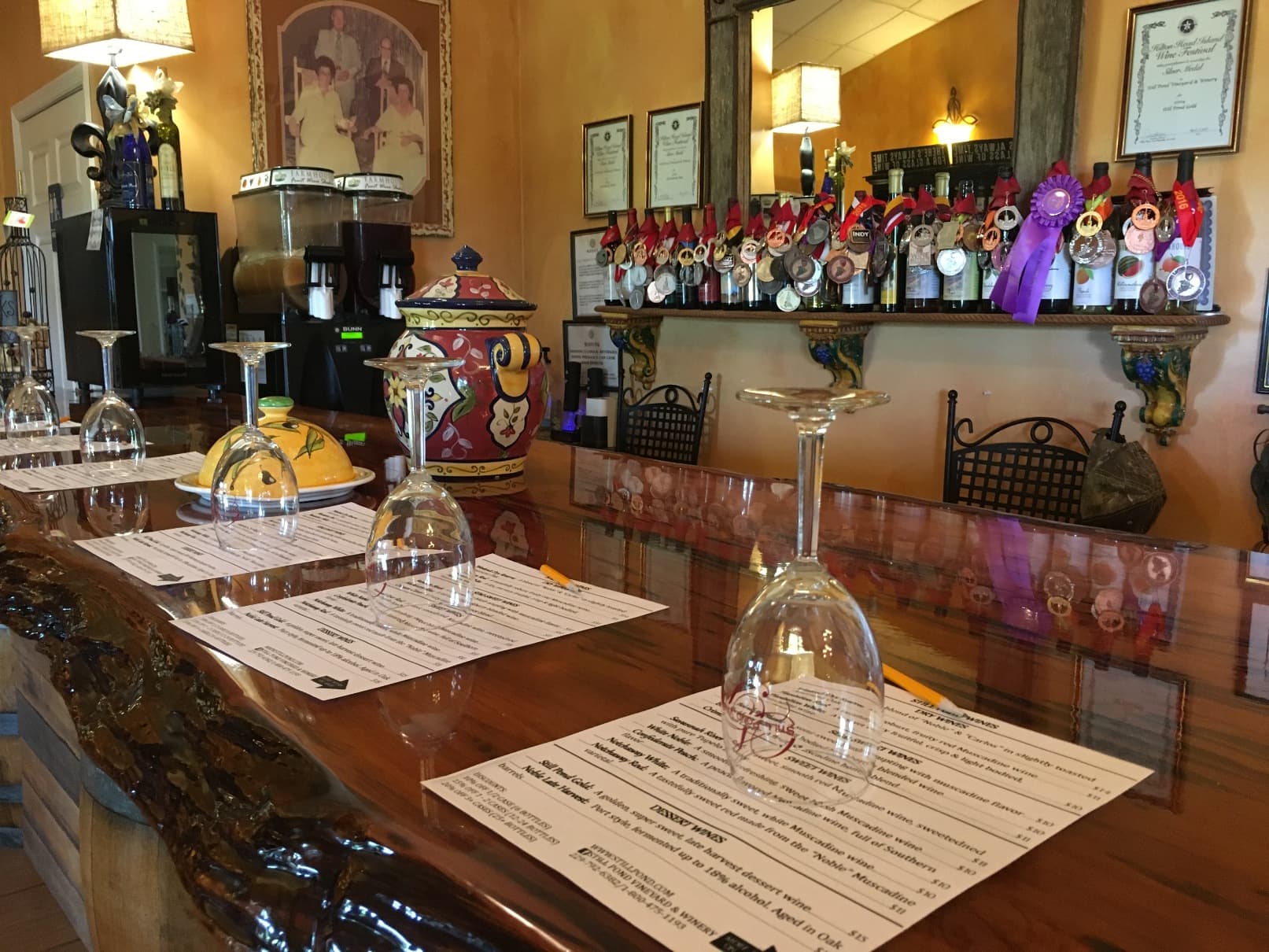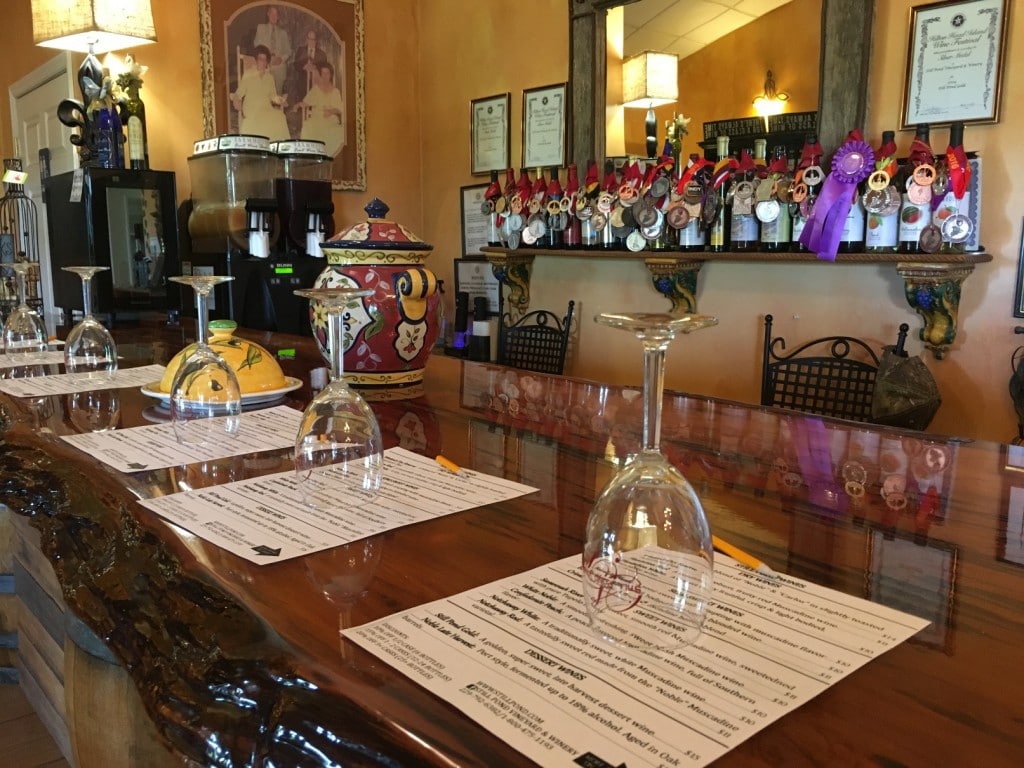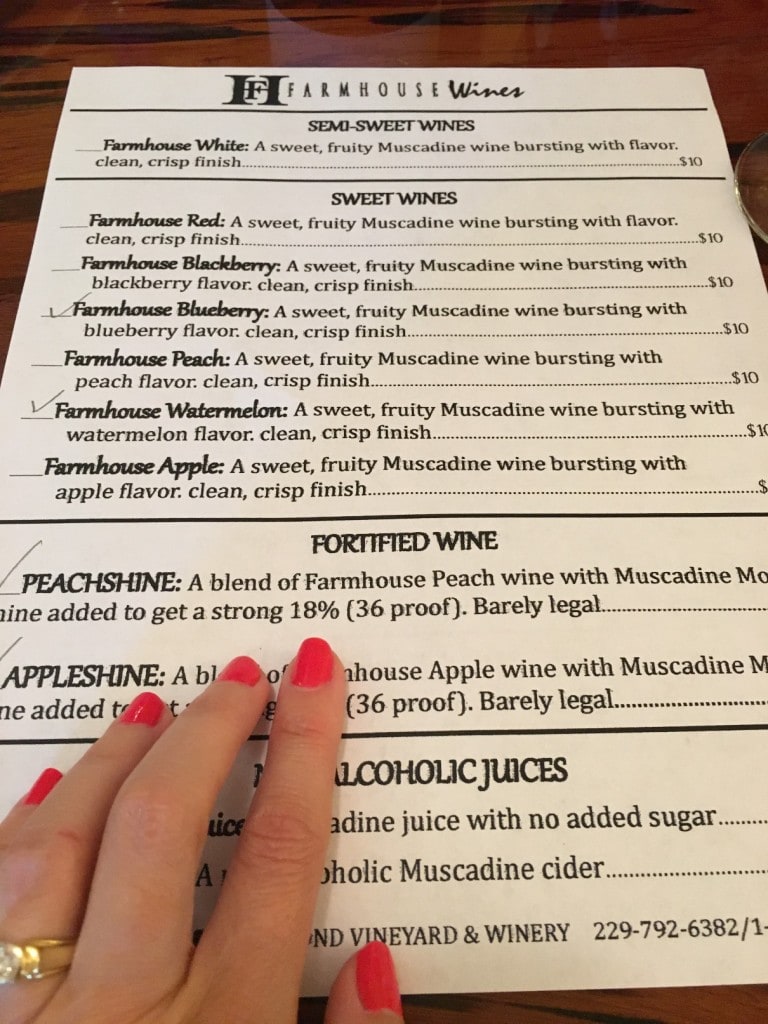 And there were 22 wines to taste when I visited. For free. Yes!
There's also a separate distillery, Still Pond Distillery, on site, too. Both the winery and the distillery use muscadine grapes for their products.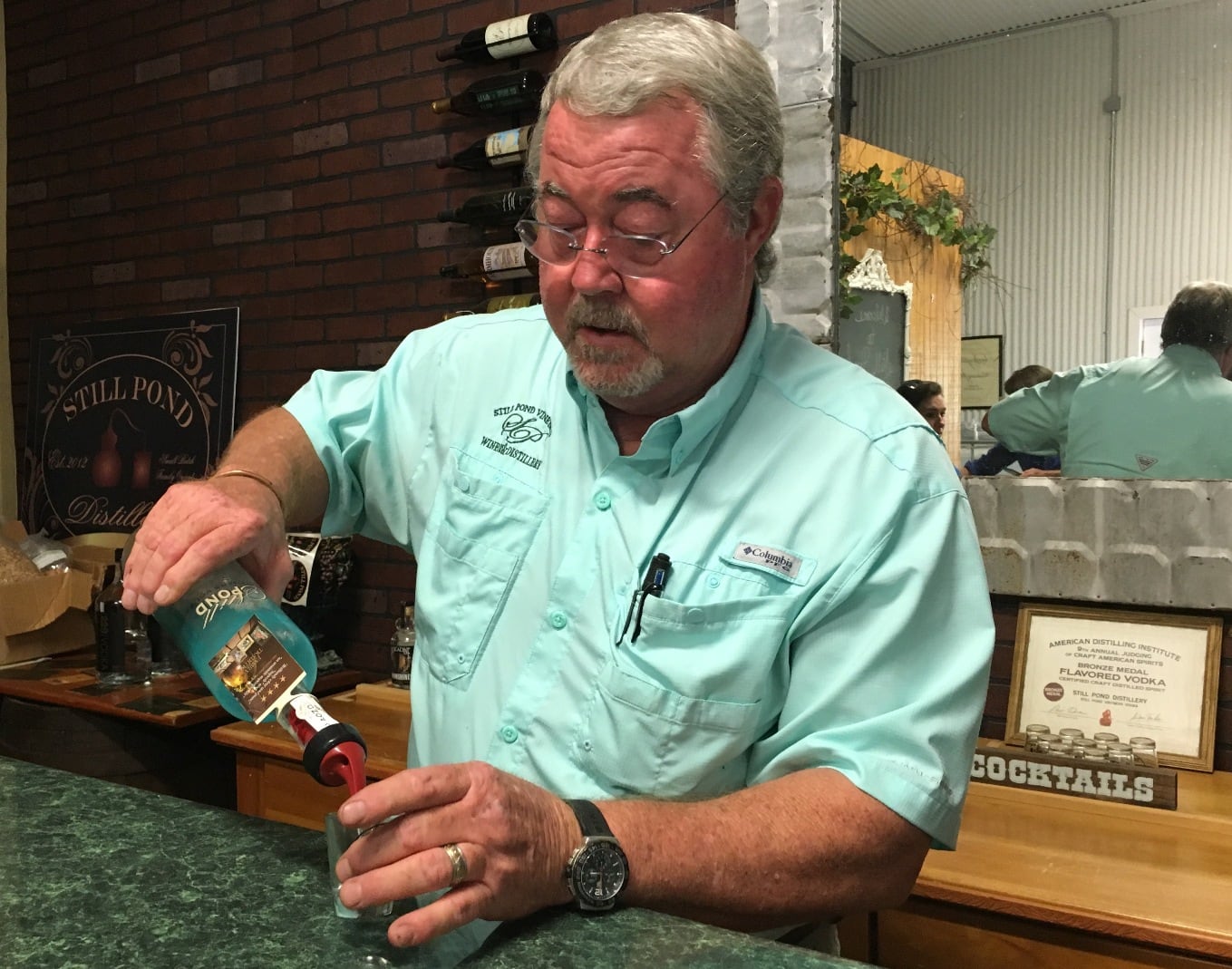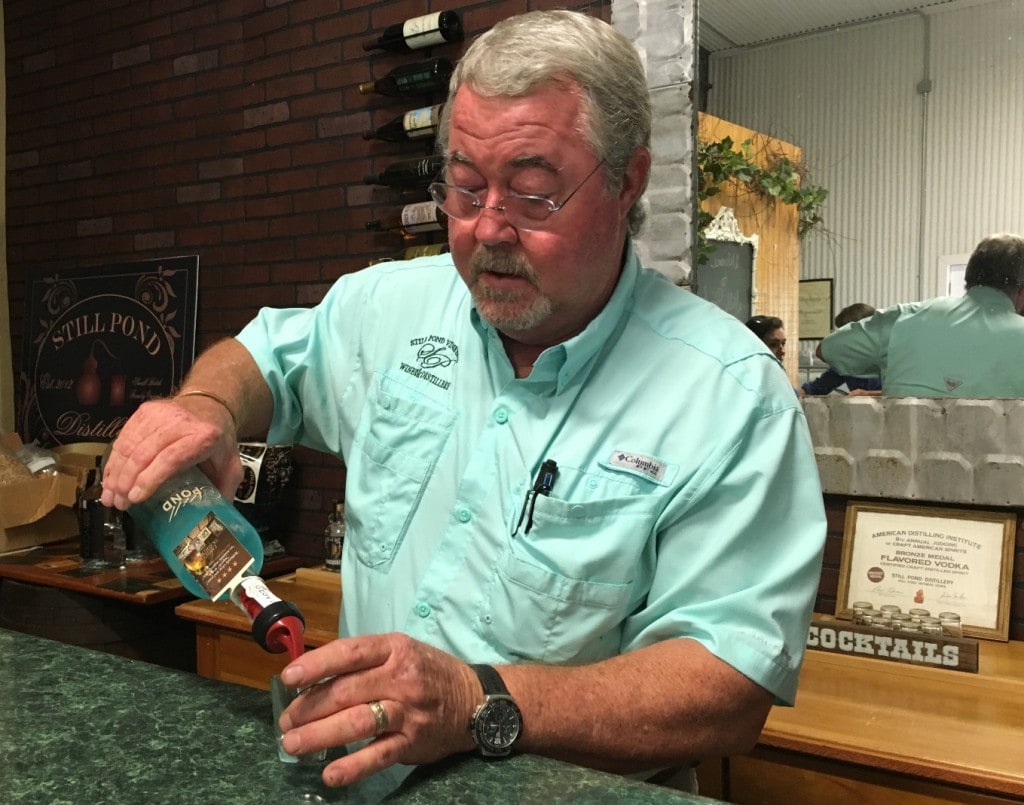 Now, before you turn your nose up at muscadine wines, trust me, I know what you're thinking. I hate muscadines and muscadine wines that I've tasted in the past.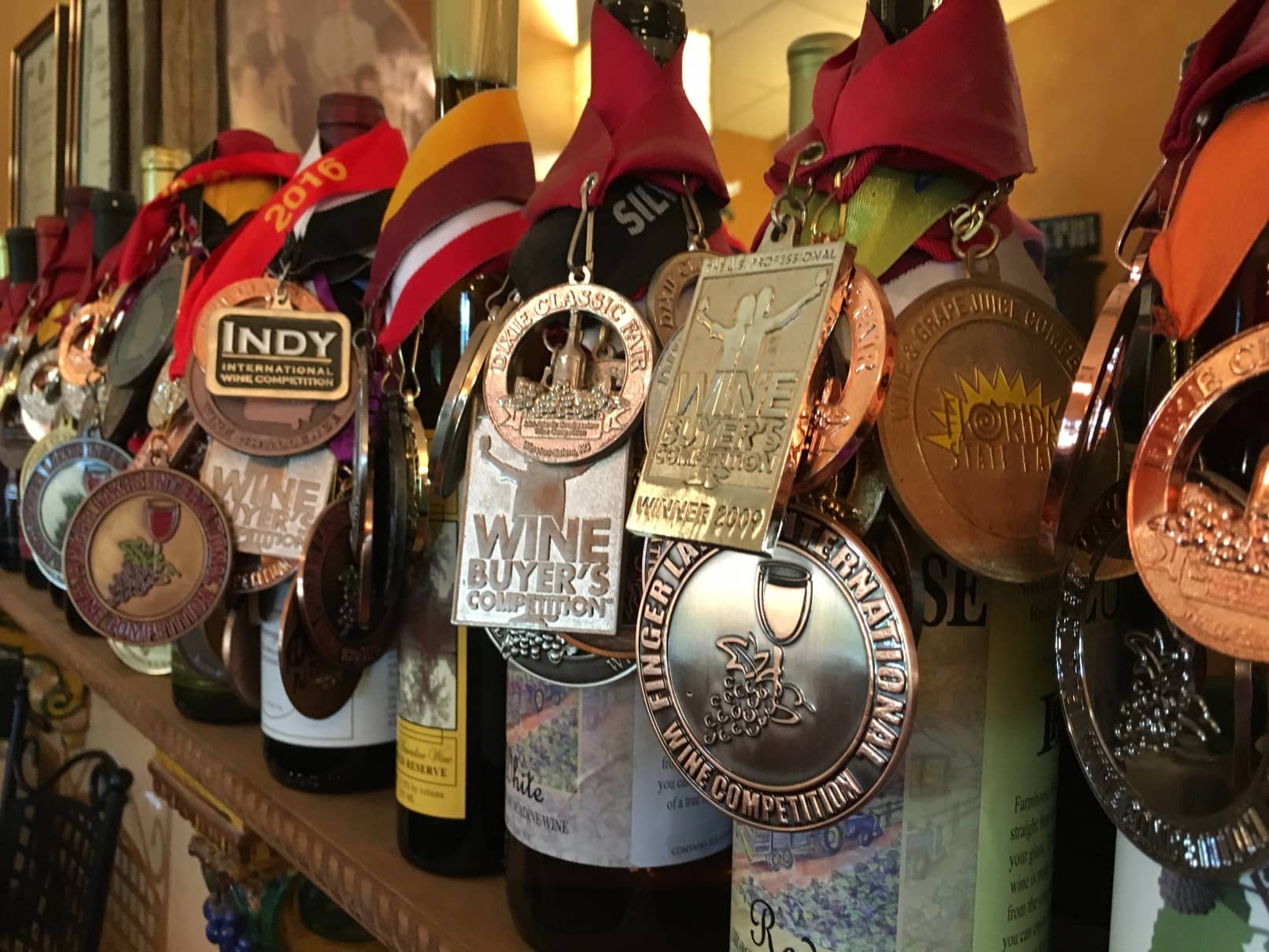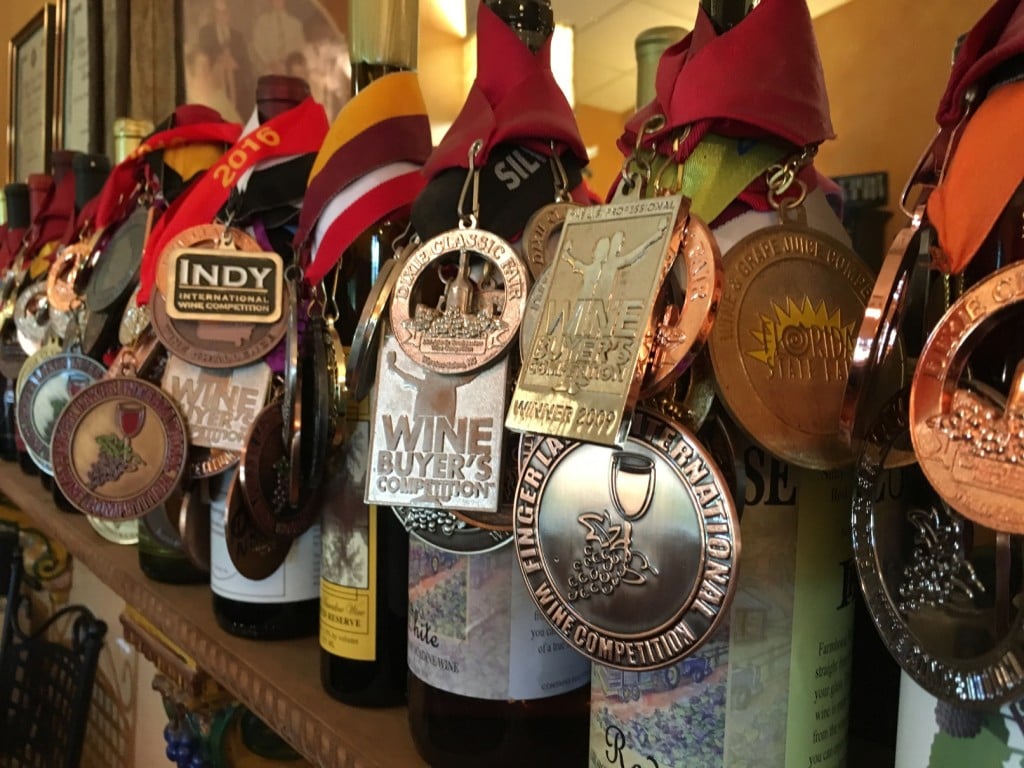 But I LOVED the wines and spirits from Still Pond. There's something they do that makes muscadines more palatable, less jarring to the senses when you're used to traditional wine grapes and spirit ingredients. Their products are really good. So much so that they're laden with awards. I now see why.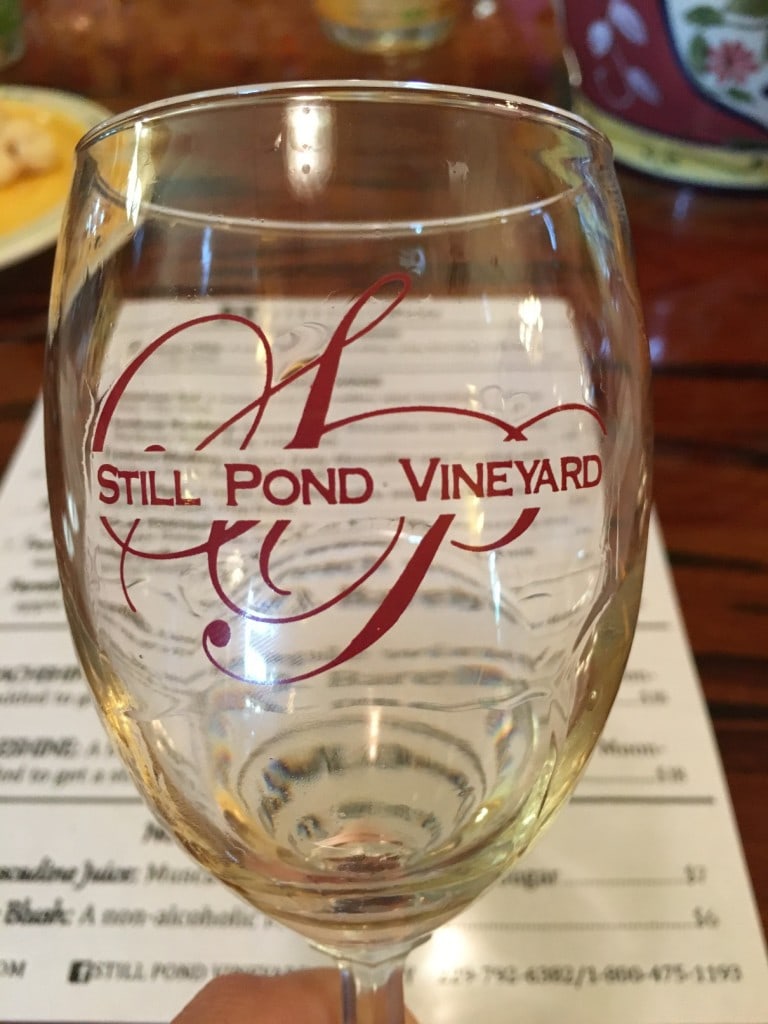 We tasted several wines (no, not ALL of them!) and among my favorites were the Still Pond Golden, a dessert wine. I like sweeter wines, so I also enjoyed the Farmhouse Blueberry.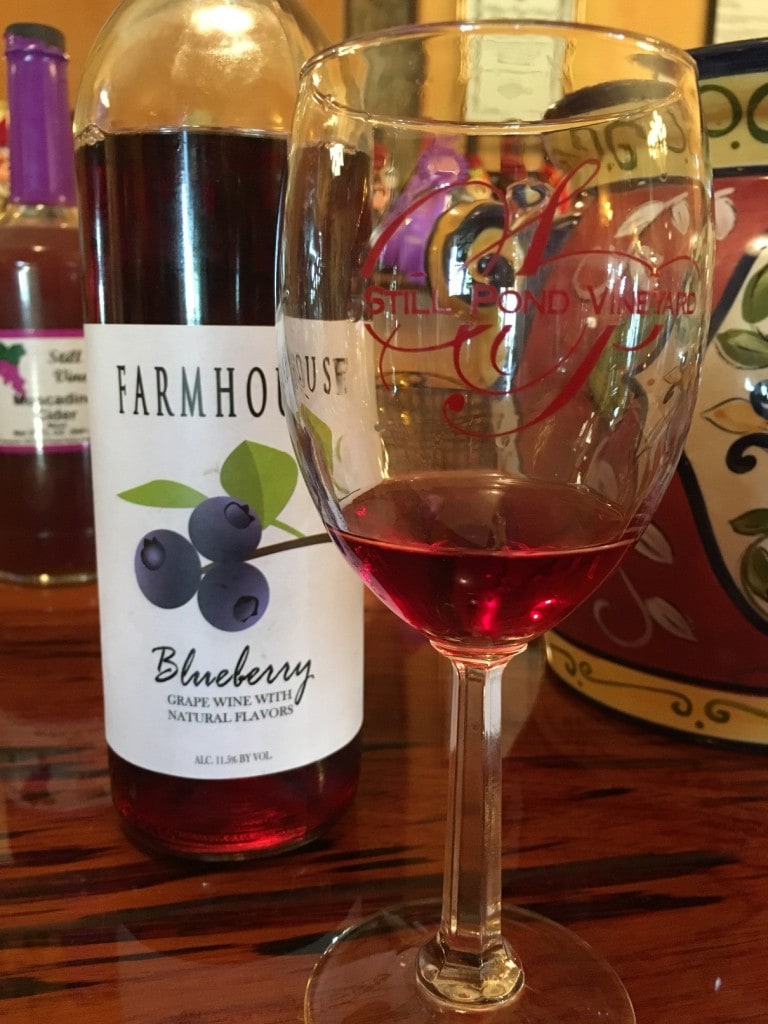 While wine tasting is free, distilleries have a whole other set of laws governing sales and tasting. Contact Still Pond Distillery about the availability of tours and tastings and prices. What I do know is that you can purchase a distillery tour, as I did, and with your tour is a promotional bottle of a craft spirit from Still Pond Distillery.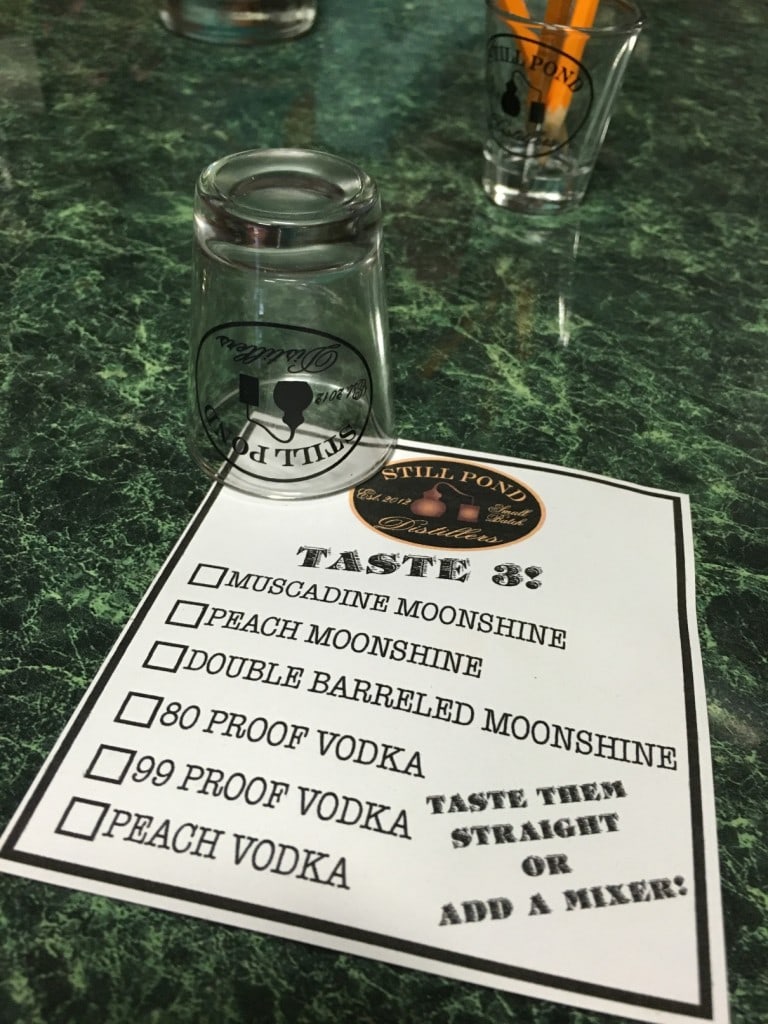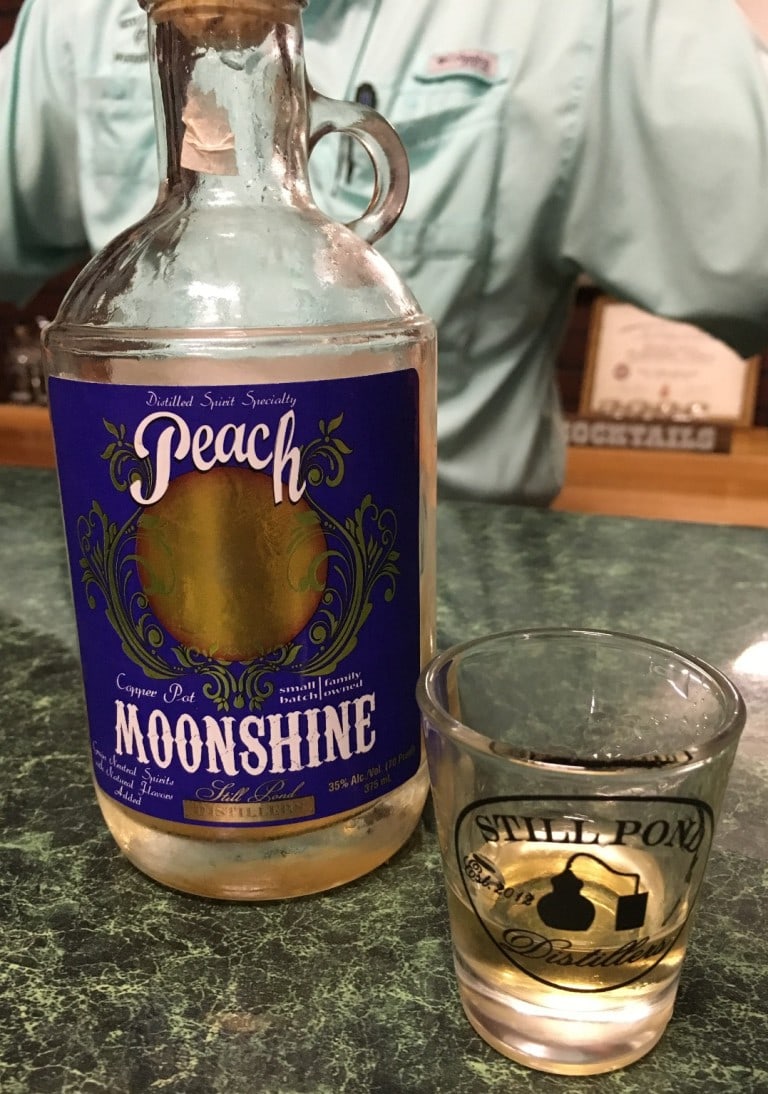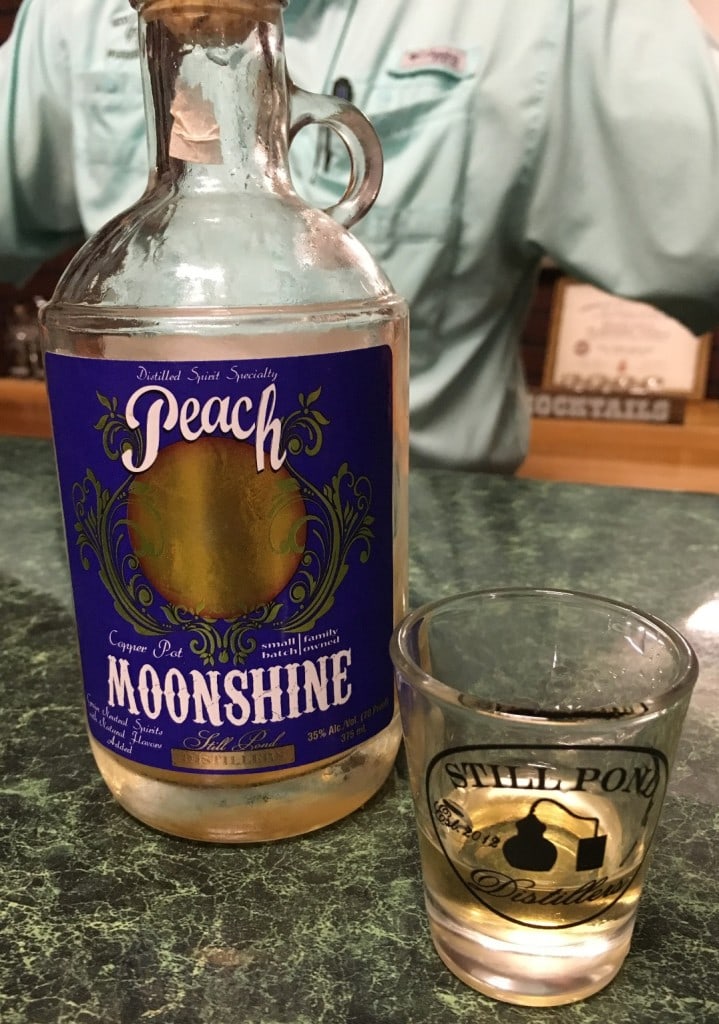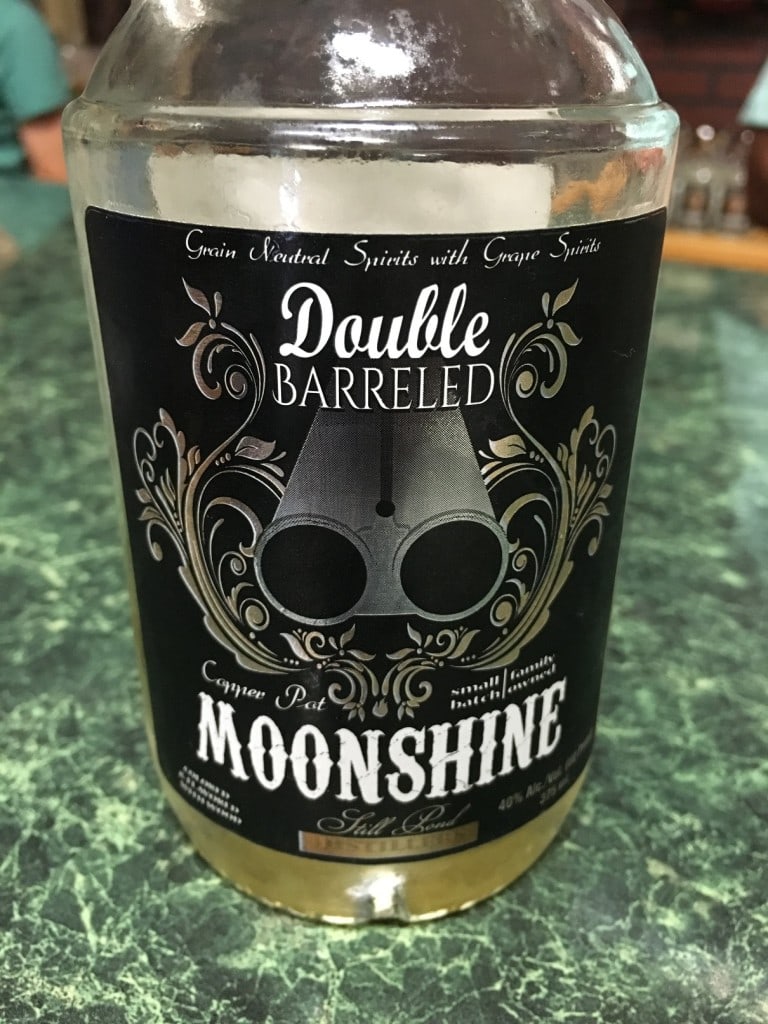 I fell in love with the Still Pond Distillery Peach Vodka (made from muscadines, no less!). Serving suggestions include mixing it with sweet tea or lemonade for a smooth and easy cocktail. I can't wait to try that this summer 🙂
After an early dinner, we went back to our rooms and relaxed after a whirlwind day of sightseeing. But there was still one attraction left for us to do……..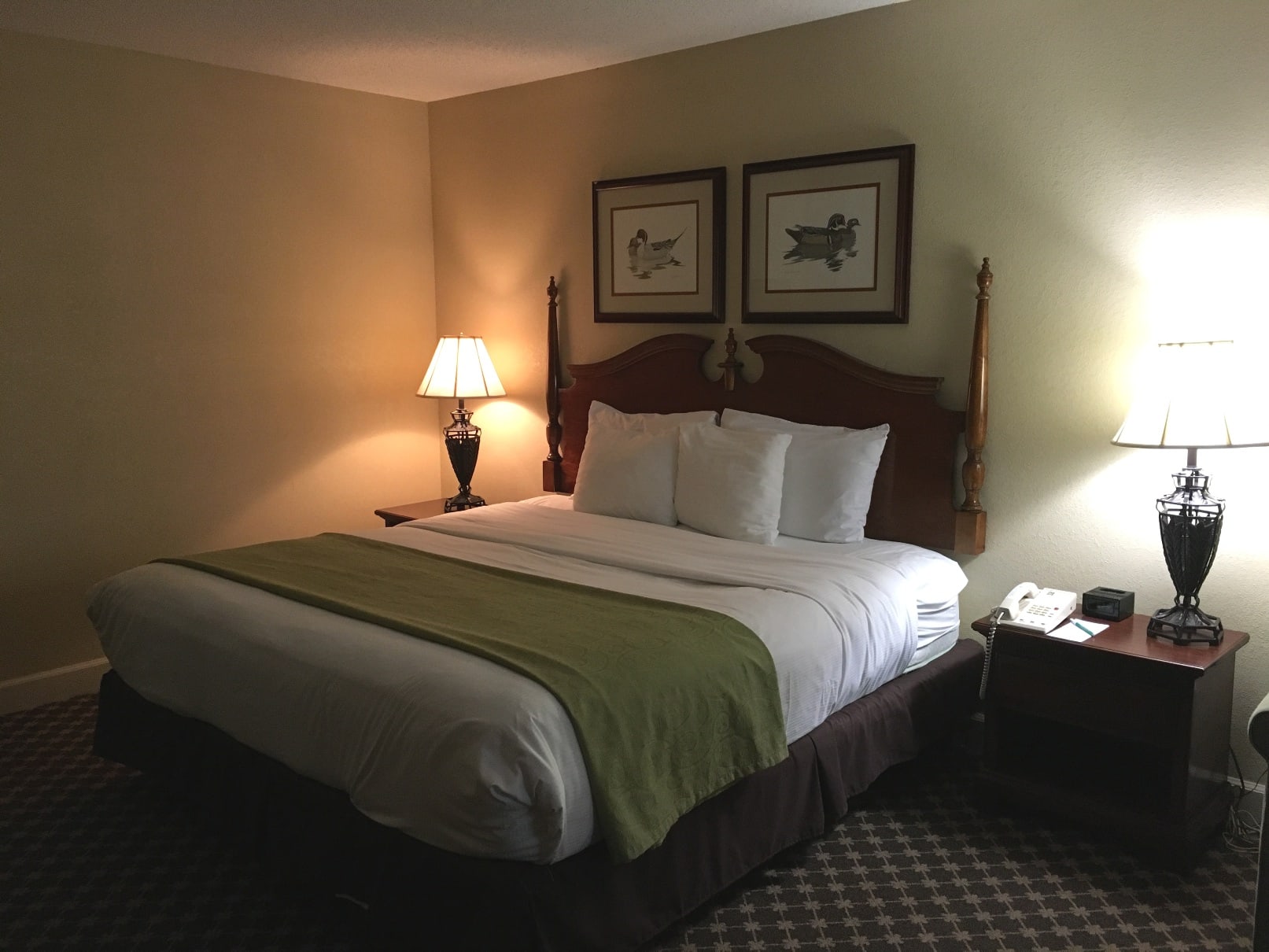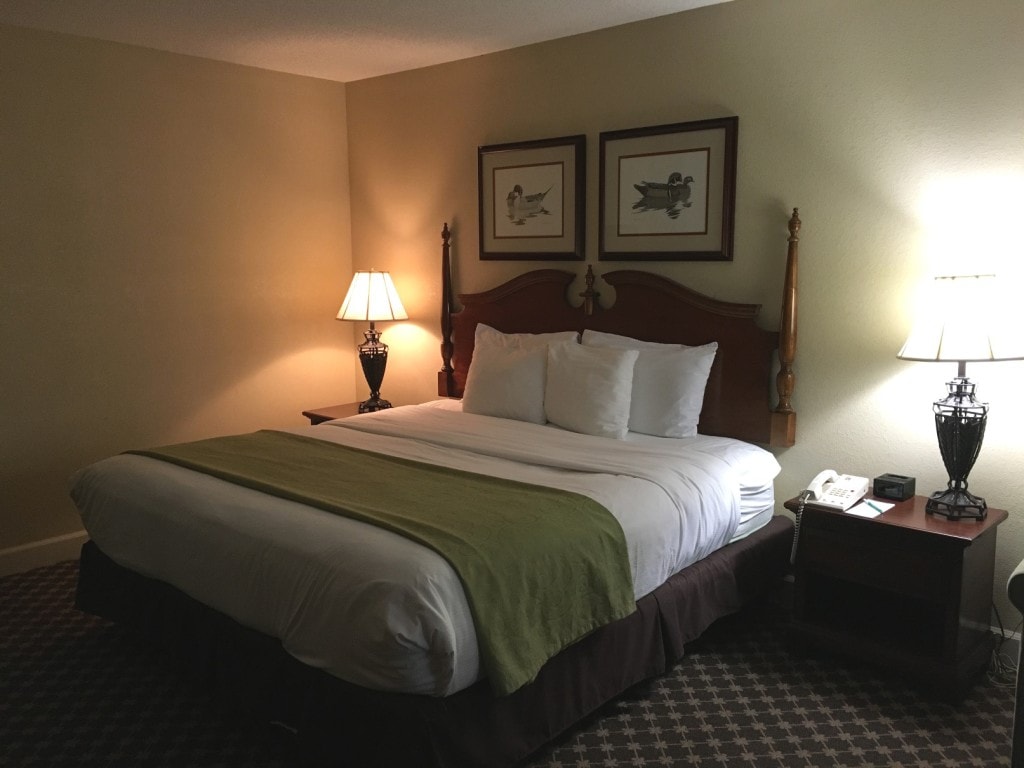 Friday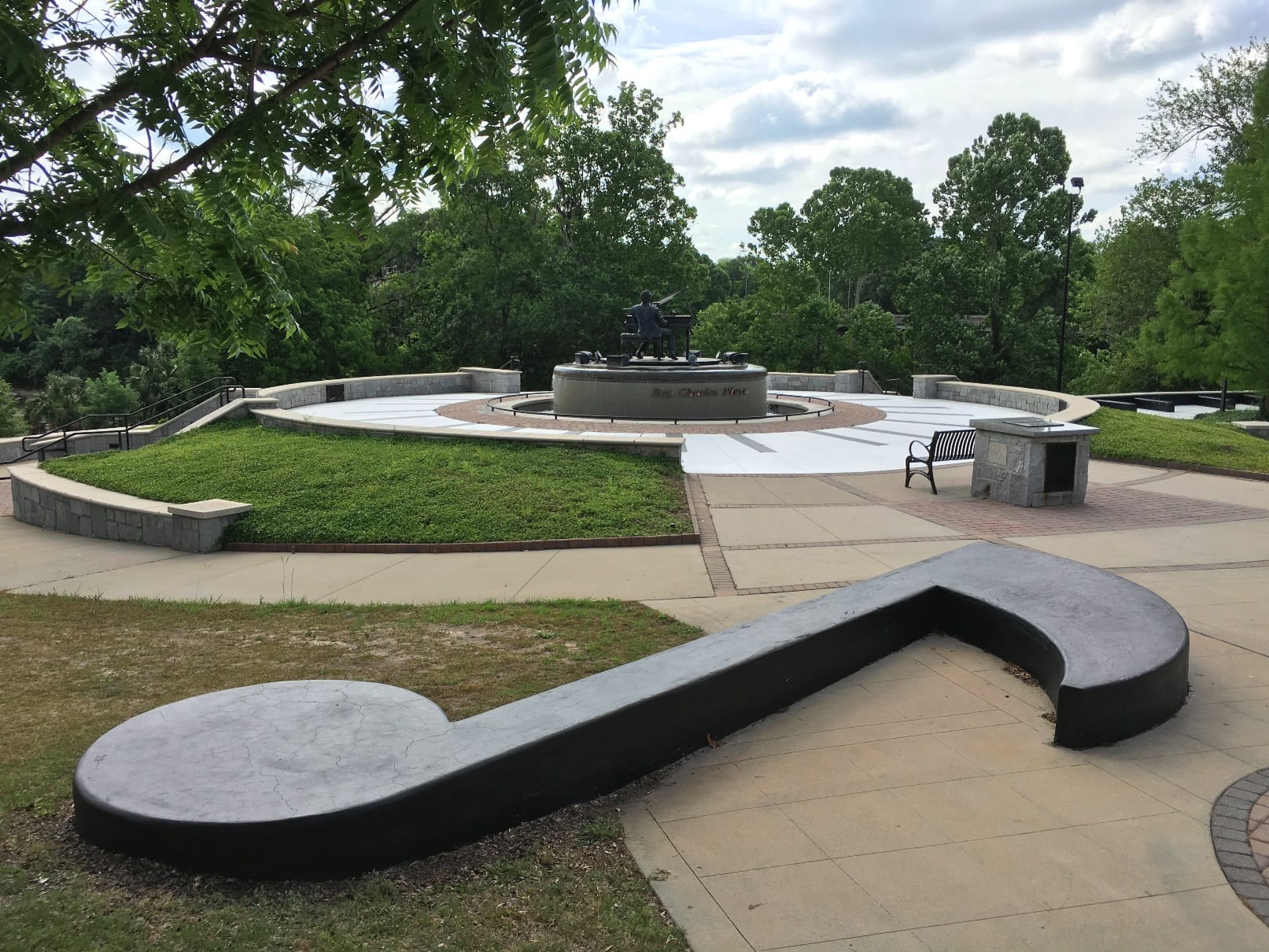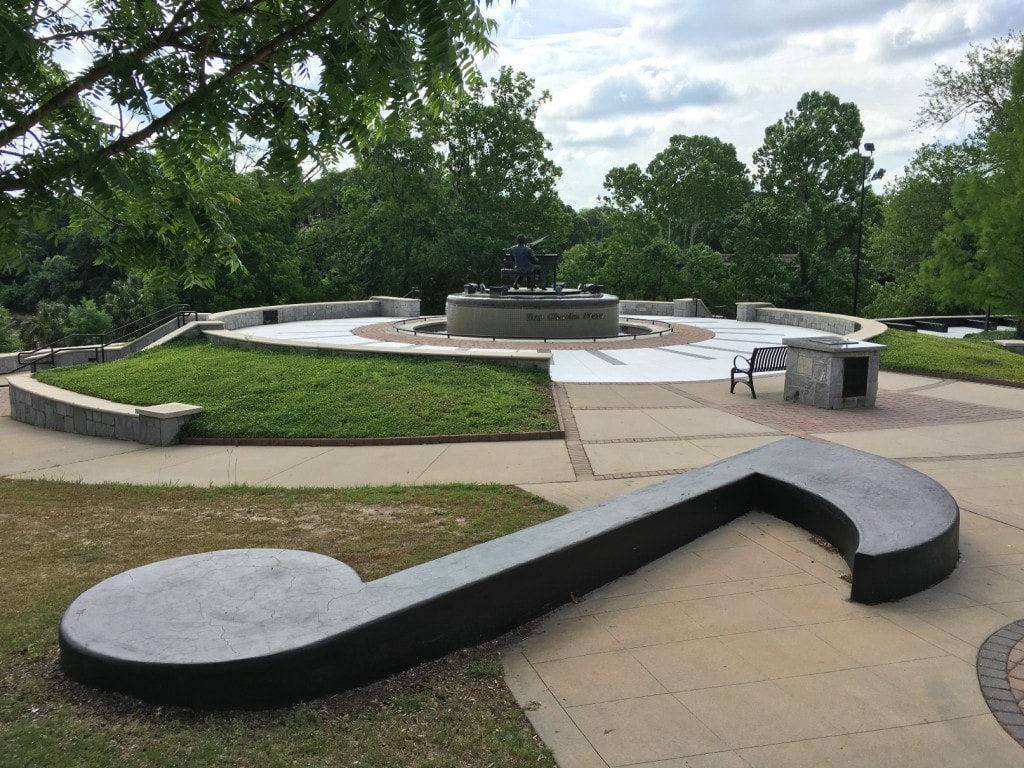 On our way out of Albany, we stopped by the Ray Charles Plaza on the Flint River. Charles was born in Albany, and recorded the famous song "Georgia on My Mind" which would become the state's official song.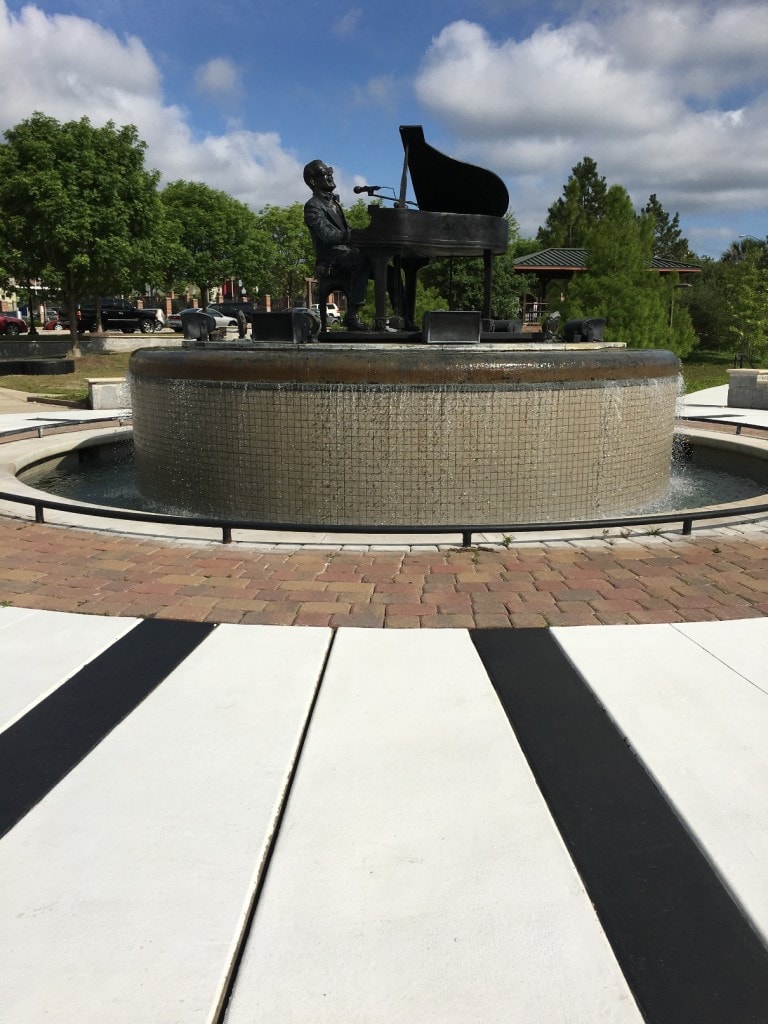 Seated behind a baby Grand piano, a life size sculpture of a singing Ray Charles at the piano is the central focus of this community park. As Charles' songs play at timed intervals, the statue rotates in the center. All around, piano keyboard walkways and musical note seating areas continue the richly themed environment with views of the river below.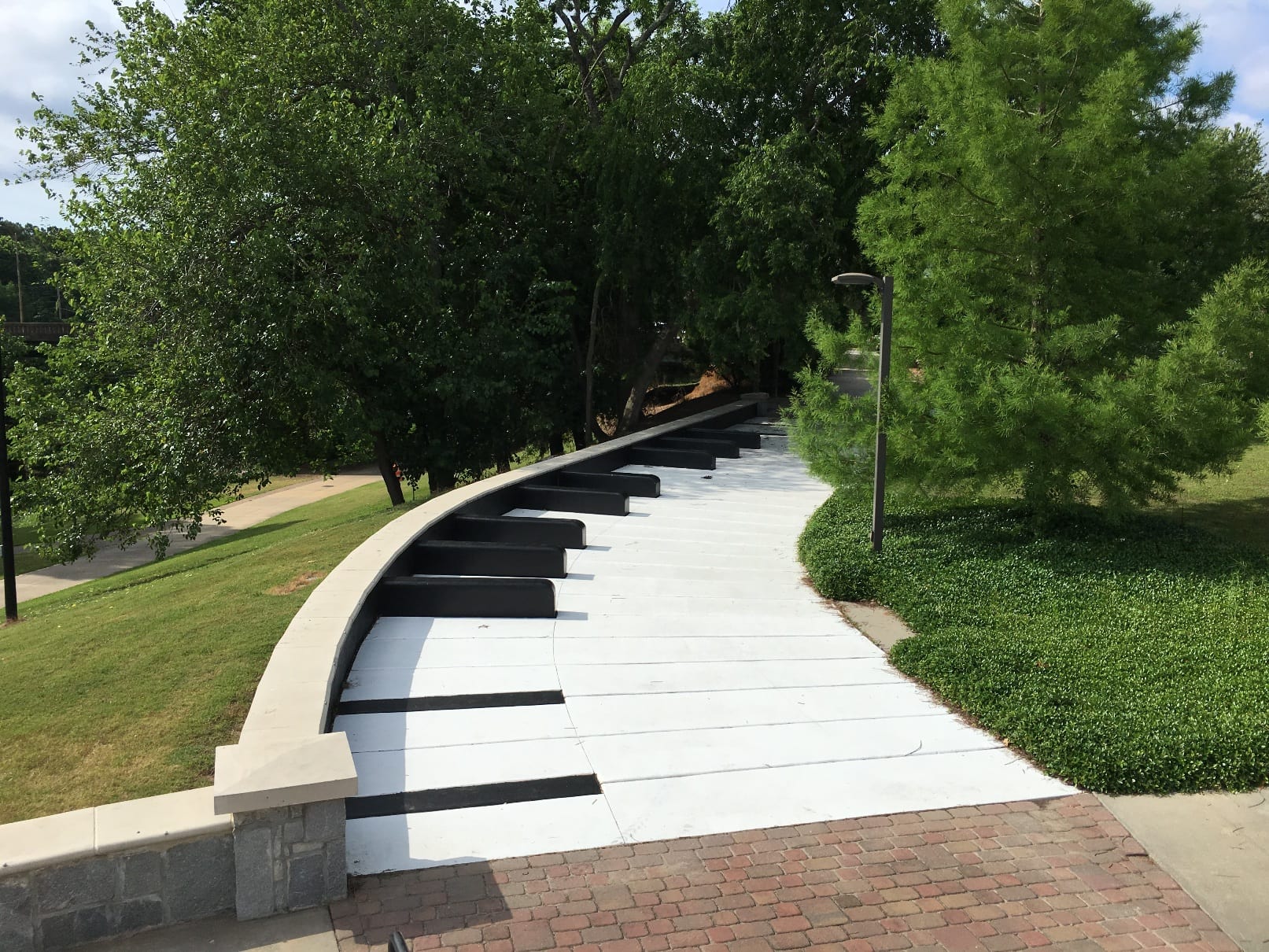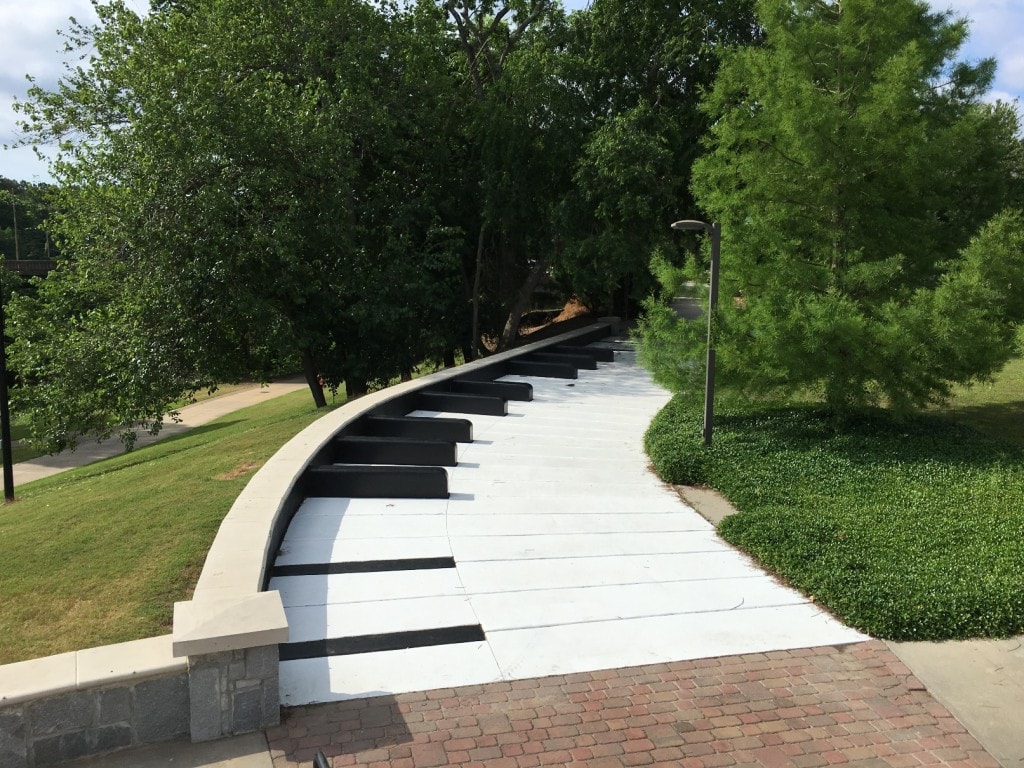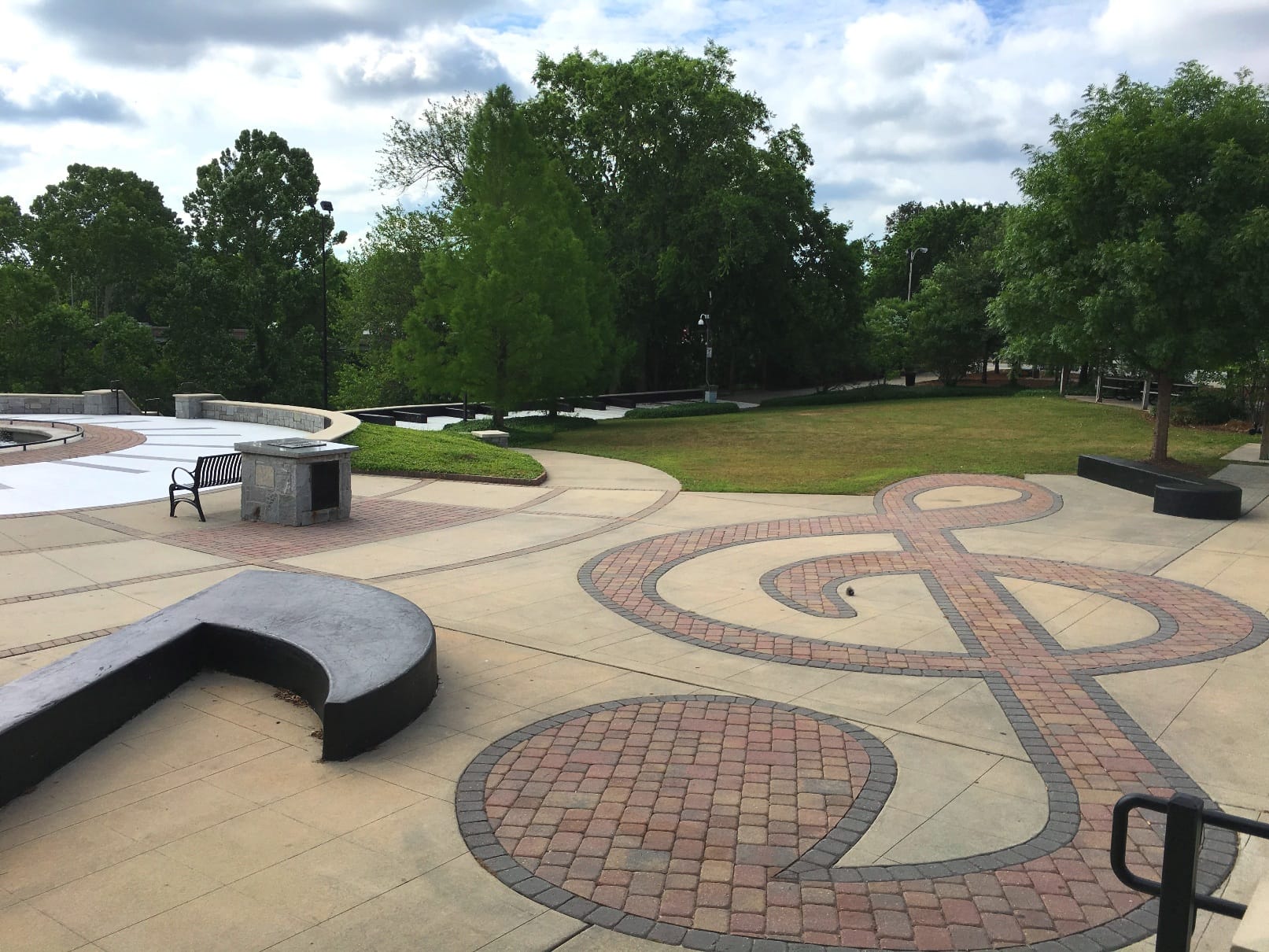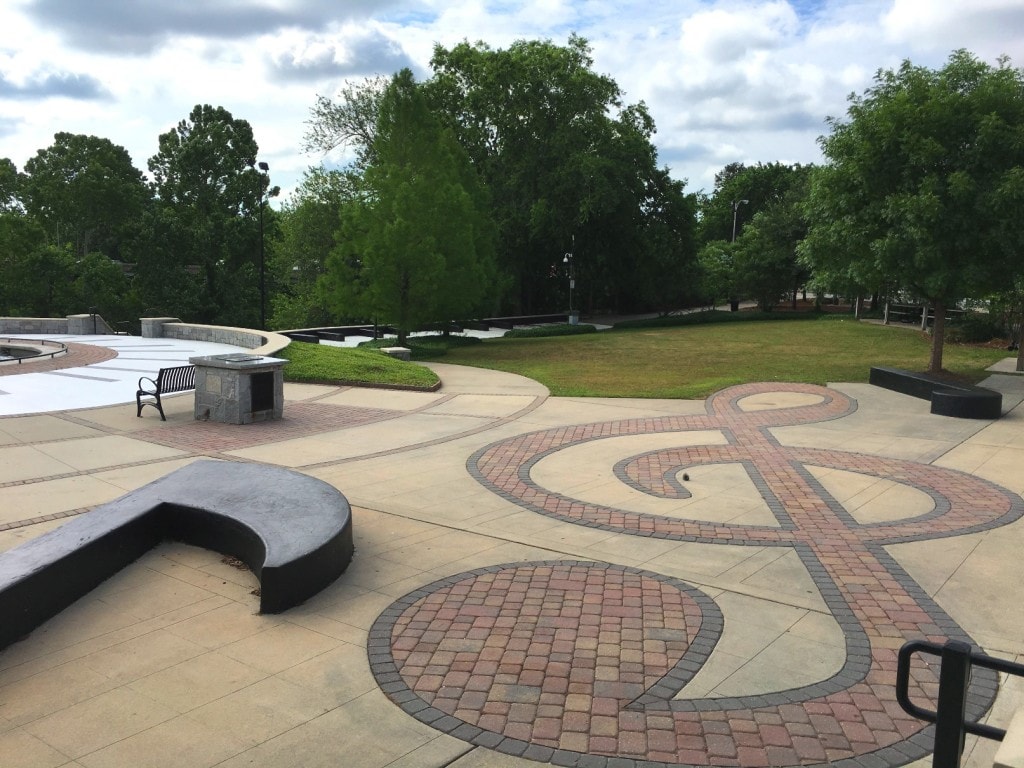 It's a peaceful and perfect setting to stop and think about the unique attractions and destinations you can find in Albany, Georgia. Natural wonders, cultural treasures and plenty of hearty food and wine all combine to make a distinctly different setting for a fun girlfriend's getaway.