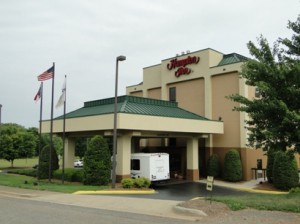 Located just off I-40, the Hampton Inn in Morganton, NC is a true delight for travelers, whether driving through the state of North Carolina, or exploring nearby Morganton and Burke County.
I've been traveling to mega- resorts and high priced hotels for so long that I've forgotten what it's like to stay at hotels along the highway while driving to a destination. Yet as soon as I stepped into the Hampton Inn Morganton, I knew that I would not be disappointed with my stay.
The staff at Hampton Inn Morganton were gracious and friendly, a hallmark of small town North Carolina, for sure, but so nice to experience when you've been on the road for a while.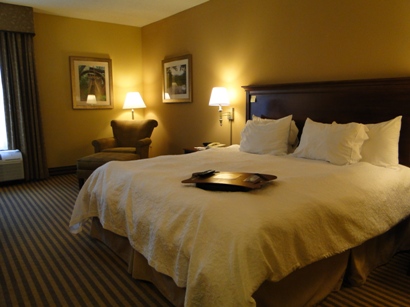 My King Size room was clean and tidy. Everything looked spotless, and the post-it note on my headboard reminded me that my duvet cover and sheets had been freshly washed. Since so many hotels do not wash comforters and duvets after each guest, this was quite a delightful – and healthy – surprise to find at the Hampton Inn.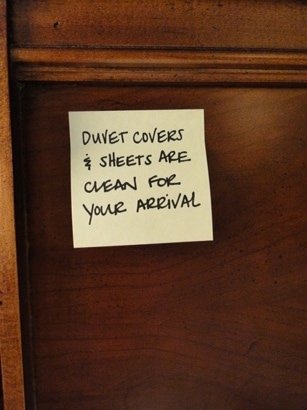 I was thrilled with a refrigerator and microwave in the room, as well as a large desk and workstation, a lounger chair, and a large flat screen TV. A laptop pillow "desk" was available should I want to work while lying in bed and the remote was enclosed in a cover that listed all of the TV channels.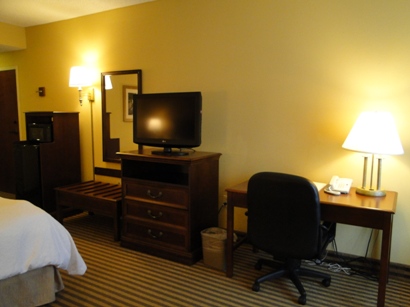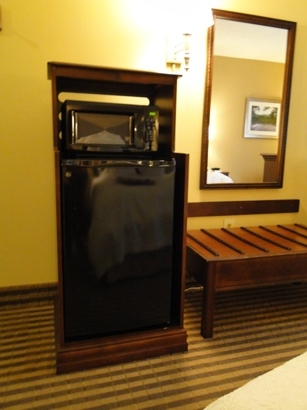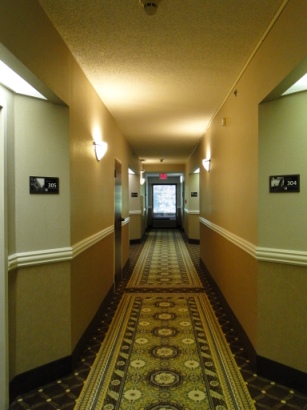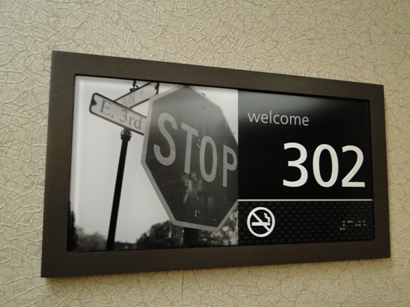 I stayed in room 302, on the third floor of the four floor hotel. It was ideally situated, far enough from the elevator and ice maker/vending machine.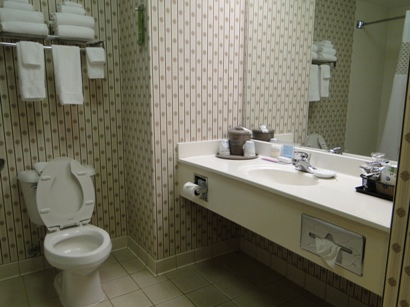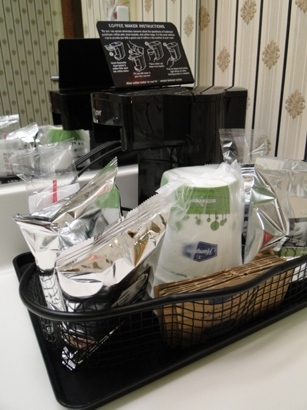 Breakfast and all sorts of goodies throughout the day can be found in the spacious lobby area. I was SUPER impressed with the breakfast selections each morning. The offerings were way more than I've ever experienced at a chain hotel that offers complimentary breakfast. Sure, there was the standard cold cereals and do-it-yourself waffle maker. But this breakfast went way beyond that….
A menu very reminiscent of a take-out restaurant showed pictures of eight different options that could be quickly heated for a hot breakfast. Pancakes, French toast, omelettes and breakfast biscuit sandwiches were all readily available.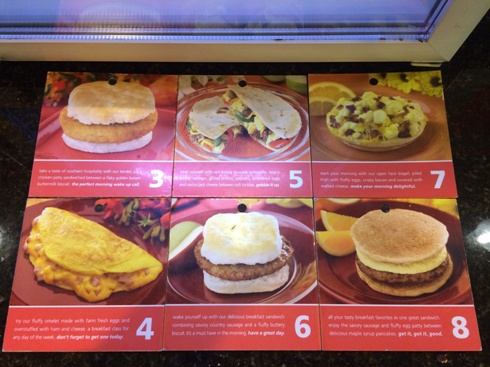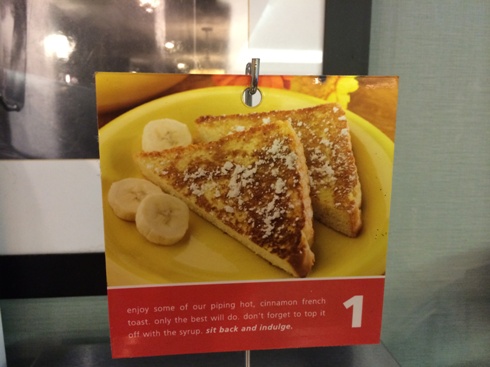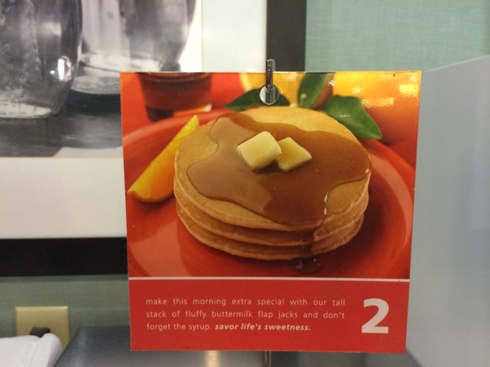 A hot oatmeal station was set up, with individually packaged bags of mixed nuts and dried fruit to be added on top. Yogurts and fruit cups were on ice and plentiful, along with pastries, juices, coffees and hot tea.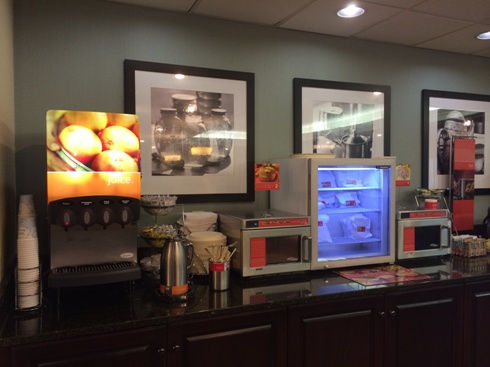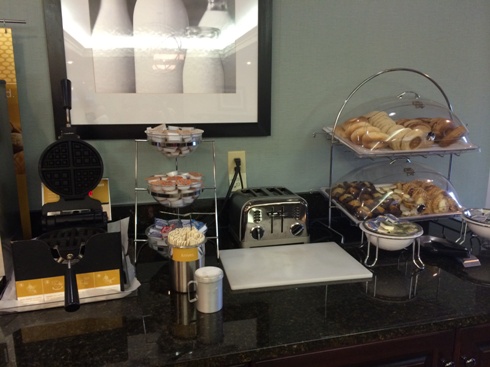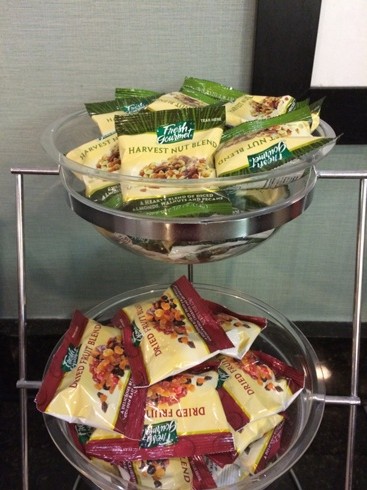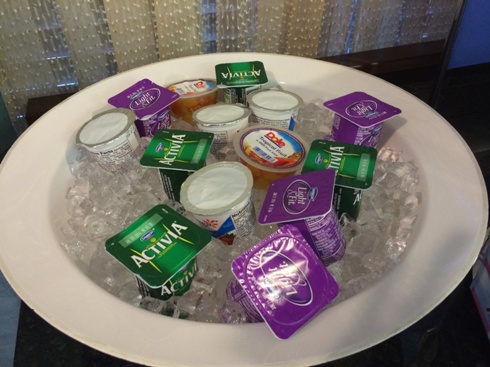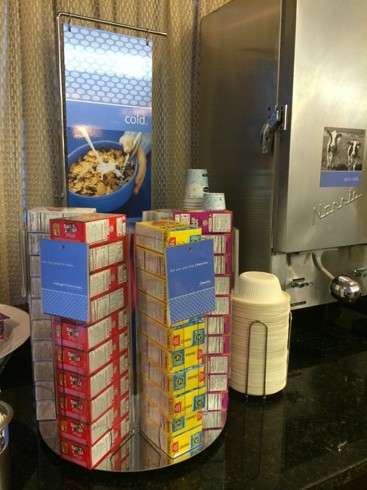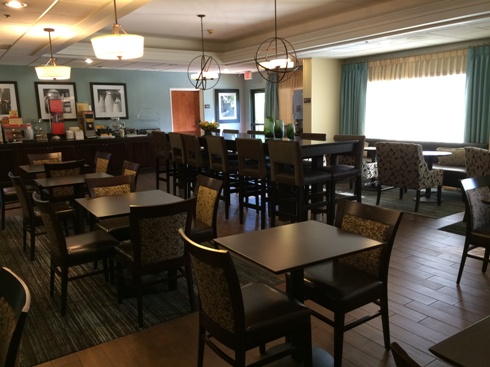 Throughout the day, complimentary coffee, tea and hot chocolate were self-serve. Chocolate chip cookies were available in the afternoons.
A business center had internet connection and a printer. An outdoor pool was popular among the kids, while a tiny fitness center had only two pieces of equipment and left a little to be desired.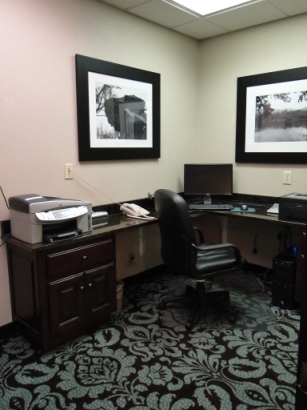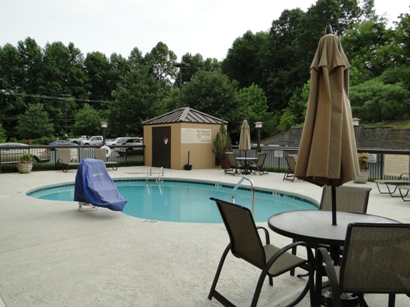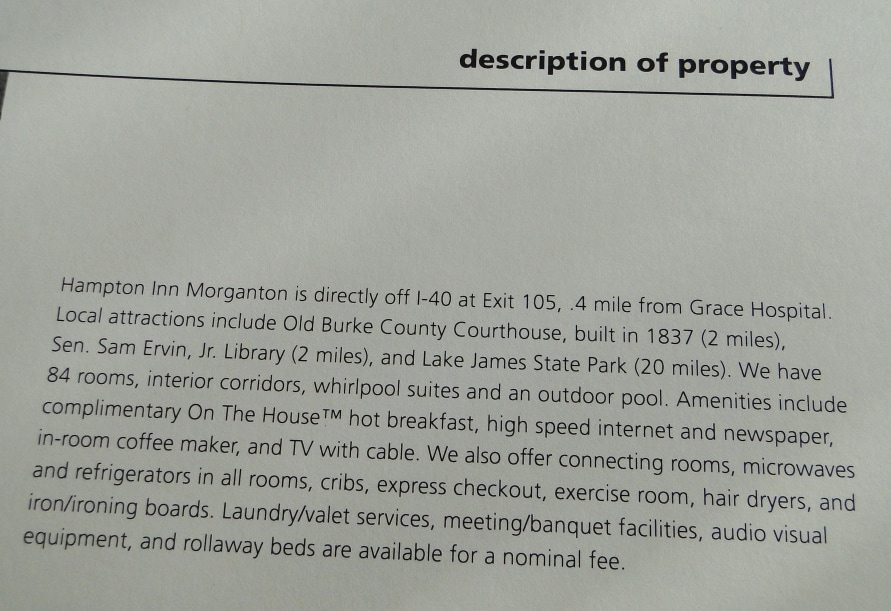 Based on my stay, I would highly recommend the Hampton Inn Morganton as a clean, comfortable and conveniently located destination to stay in western North Carolina.