It's officially a New Year! As our days seem to get crazier and feel more stressful, I think starting 2018 with a relaxed state of mind is a great idea! As I look out over my backyard, I notice the happy trees and think… how about starting 2018 with a little more Bob Ross inspiration in my life?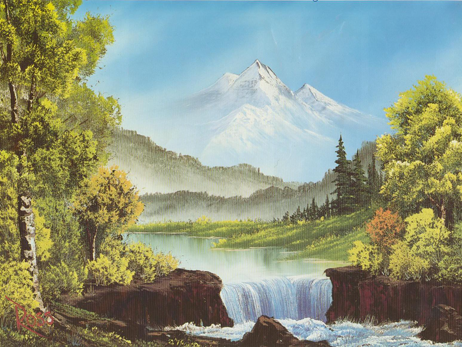 With peaceful paintings such as this one, I'm sure you feel the same! If you are unartistic like me, attempting to follow the simple direction to make such happy trees appear on canvas can be too overwhelming. There are many more amazing possibilities to tap into the Bob Ross Zen zone out there without having to lift our brushes. Following are some ways you can bring a little of that calming mentality into your year as you notice the happy clouds and trees that surround you.
The Chia Pet…. it's been around since I was much younger and it's still going strong with fun options like Bob Ross! Everyone has to try a Chia Pet at least once in their lives.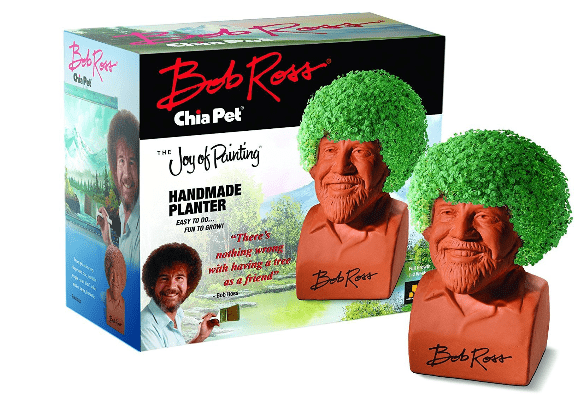 Why not have a different beautiful landscape each month created by the brilliant artist himself? With a few quick brush strokes, Bob Ross created unique masterpieces.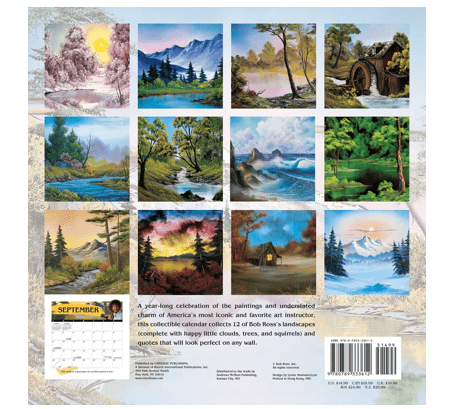 As a fun Christmas gift for my step-daughter this year, she agreed that the Bob Ross Bobble head is a super fun reminder to chill for your desktop!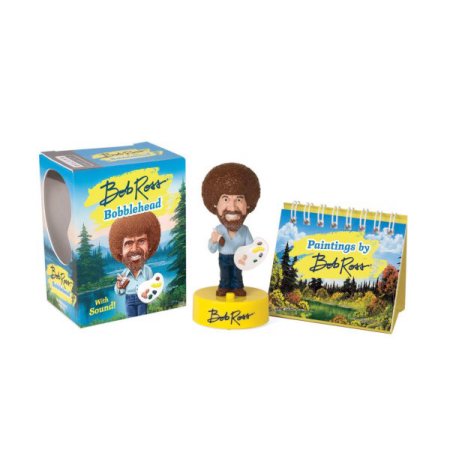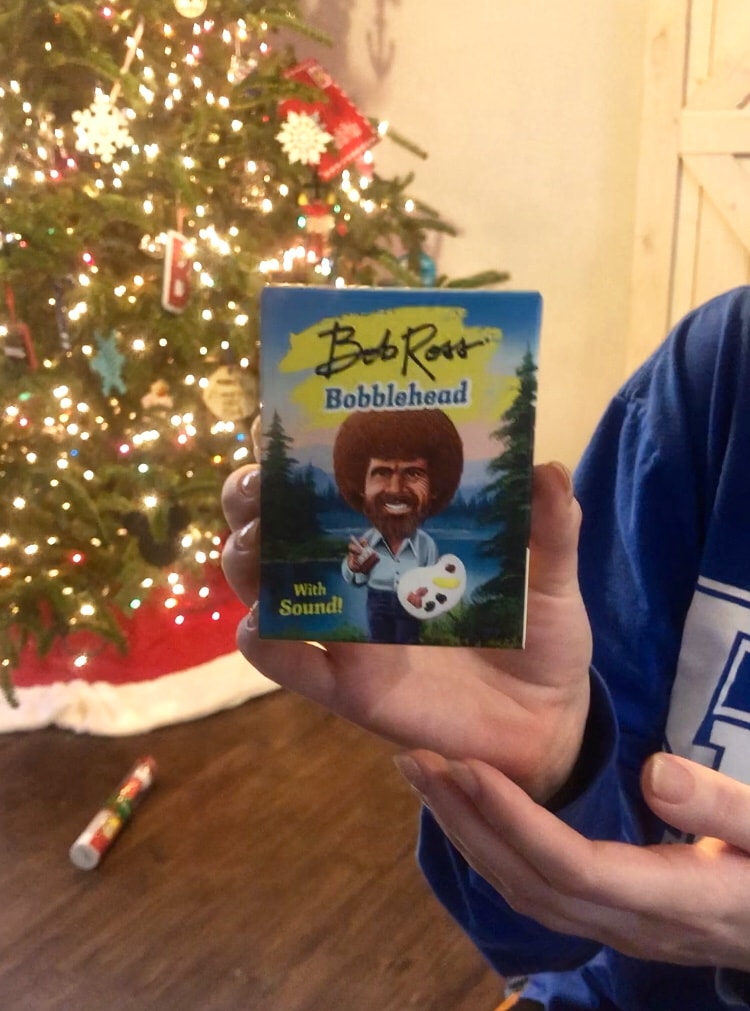 A Bob Ross board game? Yes.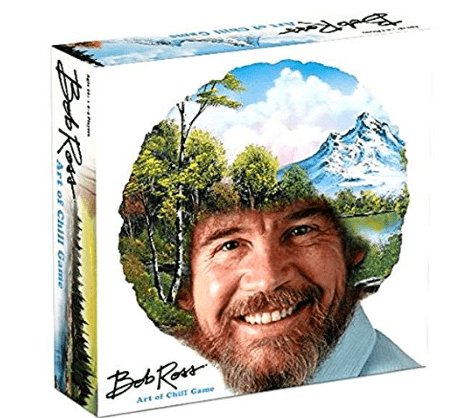 There is something soothing about watching Bob Ross spinning in circles…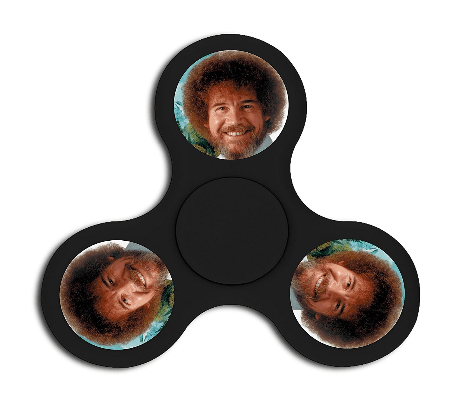 Bob Ross reminds us that even our accidents can be Happy!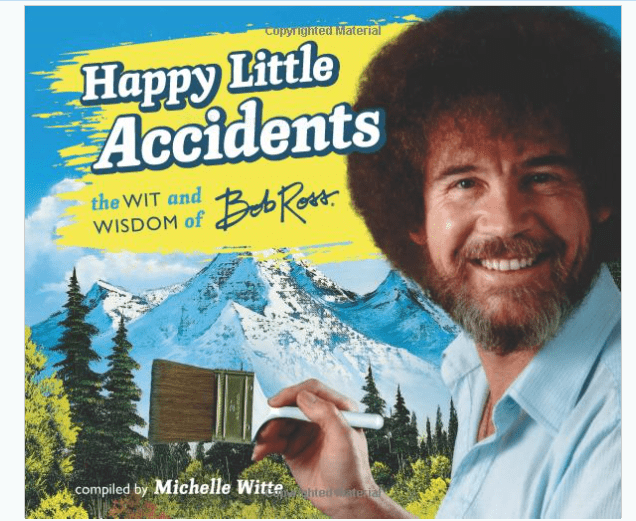 While you enjoy your morning coffee, Bob Ross can give you loving encouragement for the start of each day!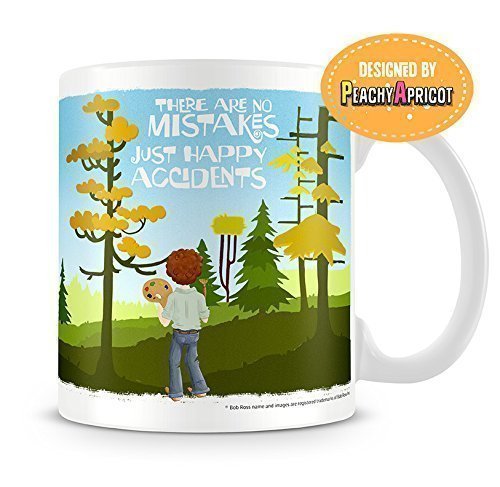 If you are a fan of Bob Ross you'll love these fun items that keep his inspiring words alive today! If you don't know who Bob Ross is, you need to YouTube search him immediately or check out his website! We hope you have a happy new year surrounded by happy things and only happy accidents!
This post contains affiliate links.