If you want to look like you made something cute but you hate baking or cooking, then this recipe is perfect for you!
These Harry Potter Pretzel Broomsticks are so simple to make that even kids can do it! All you need are two ingredients and two steps.
And then, by magic, you will have the most adorable cheese and pretzel broomsticks that look like they belong at Hogwarts in a Quidditch game!
We made these Harry Potter Broomsticks to go with our Sorting Hat Cookies. They are such a fun and easy snack for watching the movies!
If you want more fun Harry Potter treats, check out these chocolate frogs you can make or our easy pumpkin pasties recipe.
These are also perfect to make if you surprise your kids with a visit to Universal Studios or to pack as theme park snacks to bring into Universal Orlando.
Harry Potter Pretzel Broomsticks Recipe
Ingredients
15 Pretzel Sticks
5 String Cheese (cut into thirds)
Directions
Step 1
Each string cheese should be cut into three equal pieces, for a total of 15 pieces. Cut each one of those pieces halfway up with a knife or kitchen scissors. You want to cut the cheese in thin strips about halfway up so that it looks like a broom.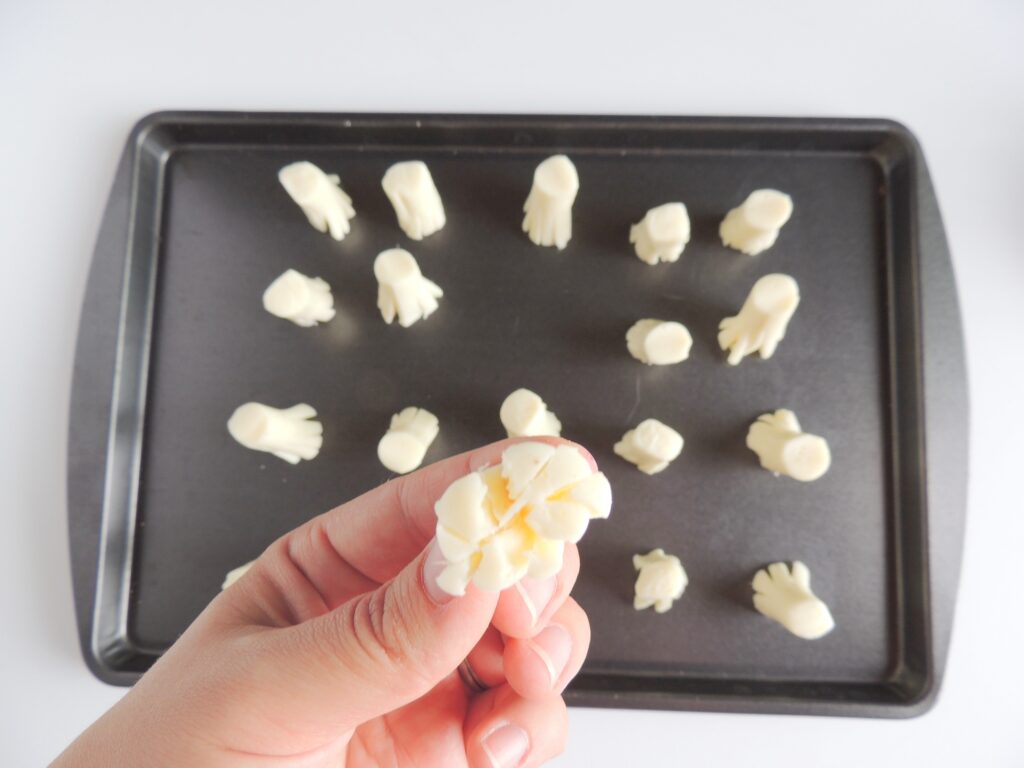 Step 2
Stick the end of a pretzel stick into the solid part of the cheese wedge. Now it looks like a broomstick!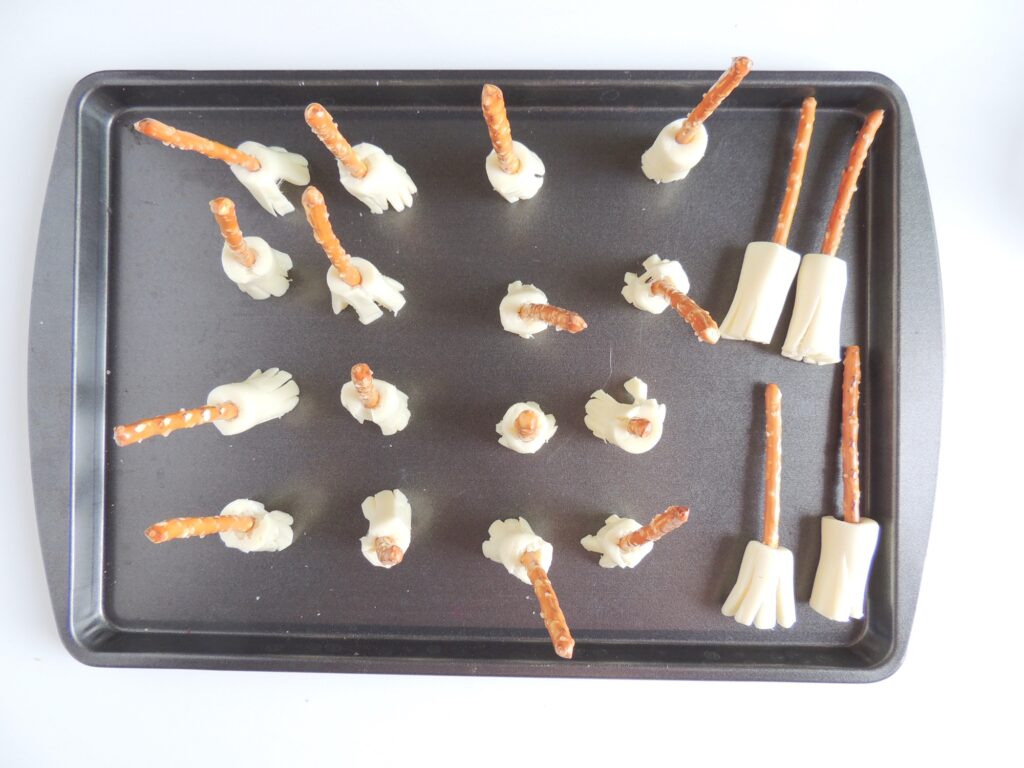 If you like these Cheese and Pretzel Broomsticks, you might also like these Harry Potter recipes: