If you are looking for an easy Harry Potter cookie recipe, this is it! These Sorting Hat Cookies require no baking. They can be made in a matter of minutes from store-bought ingredients!
These witch hat cookies use fudge-striped cookies that you can find in the grocery aisle, plus Hershey Kisses and chocolate chips. If you have a microwave, I promise you that these are simple cookies to make!
Be sure to see our easy instructions for how to make Harry Potter pretzel broomsticks, too!
Why not make some of these cookies to enjoy while watching Harry Potter movies? You could also make these easy chocolate frogs, too!
These are also perfect to make if you surprise your kids with a visit to Universal Studios or to pack as theme park snacks to bring into Universal Orlando.
Helpful Tip: Aldi sells these fudge striped cookies for cheap!
Harry Potter Sorting Hat Cookies Recipe
Ingredients
15 Fudge Striped Cookies
15 Hershey Kisses
1/4 cup chocolate chips
1/4 tsp. Coconut Oil
Orange Sprinkles
Directions
Step 1
Add the chocolate chips and coconut oil in a small bowl. Microwave for 30 seconds and then stir together. If needed, microwave for an additional 30 seconds or until the chocolate is fully melted.
Step 2
Dip the bottom of each Hershey Kiss into the melted chocolate. Place the Hershey Kiss in the middle of the cookie, on the chocolate side.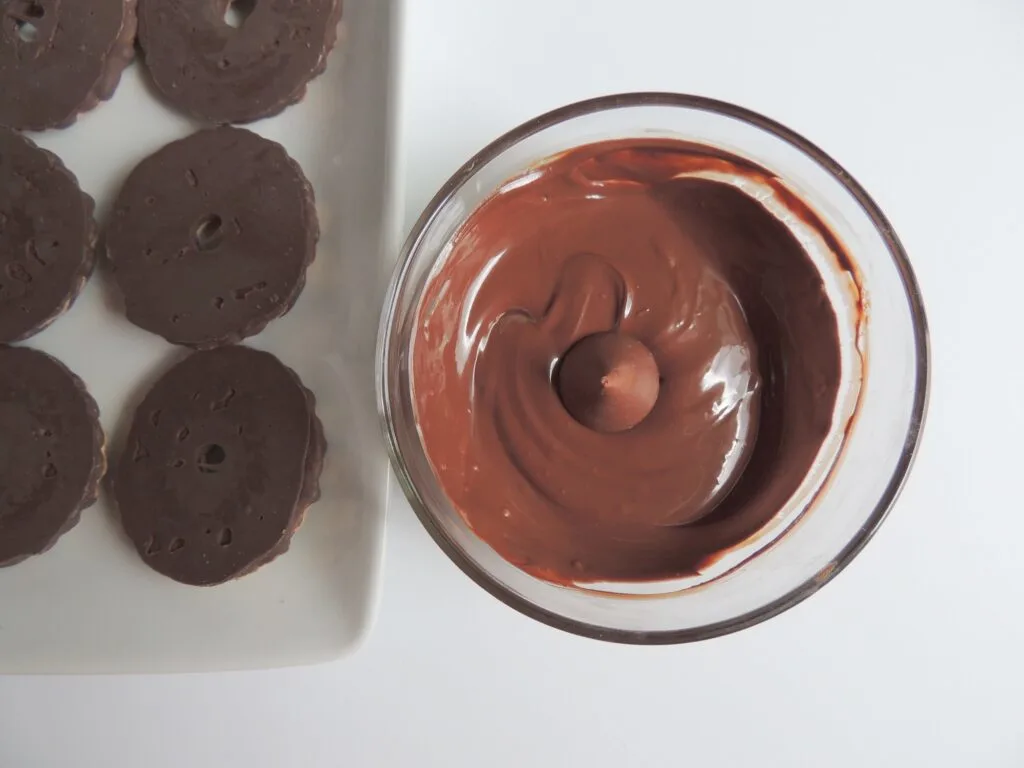 Step 3
Now dip the cookie in a bowl of orange sprinkles, with the Hershey Kiss side down, to cover the melted chocolate with sprinkles. Alternatively, you could also press the sprinkles into the melted chocolate.
If you like these Sorting Hat Cookies, you might also like these Harry Potter recipes: