This is a sponsored post; however all opinions are my own.
Have you ever been standing in your kitchen and you can just 'feel it'? The big deep dark eyes staring at you- pleading for a snack. We want to make our puppies happy! Giving in to those puppy dog eyes isn't always what's best for them though. Sadly, they can't understand why they aren't getting something yummy!  Our precious pets need a snack that can be good for them; not a cheap bag of 'candy-type' treats. When I don't have time to get in the kitchen and make my handmade dog treats, I LOVE that I can swing into Walmart while doing the rest of my grocery shopping and pick up a couple of bags of Milo's Kitchen Homestyle Dog Treats!!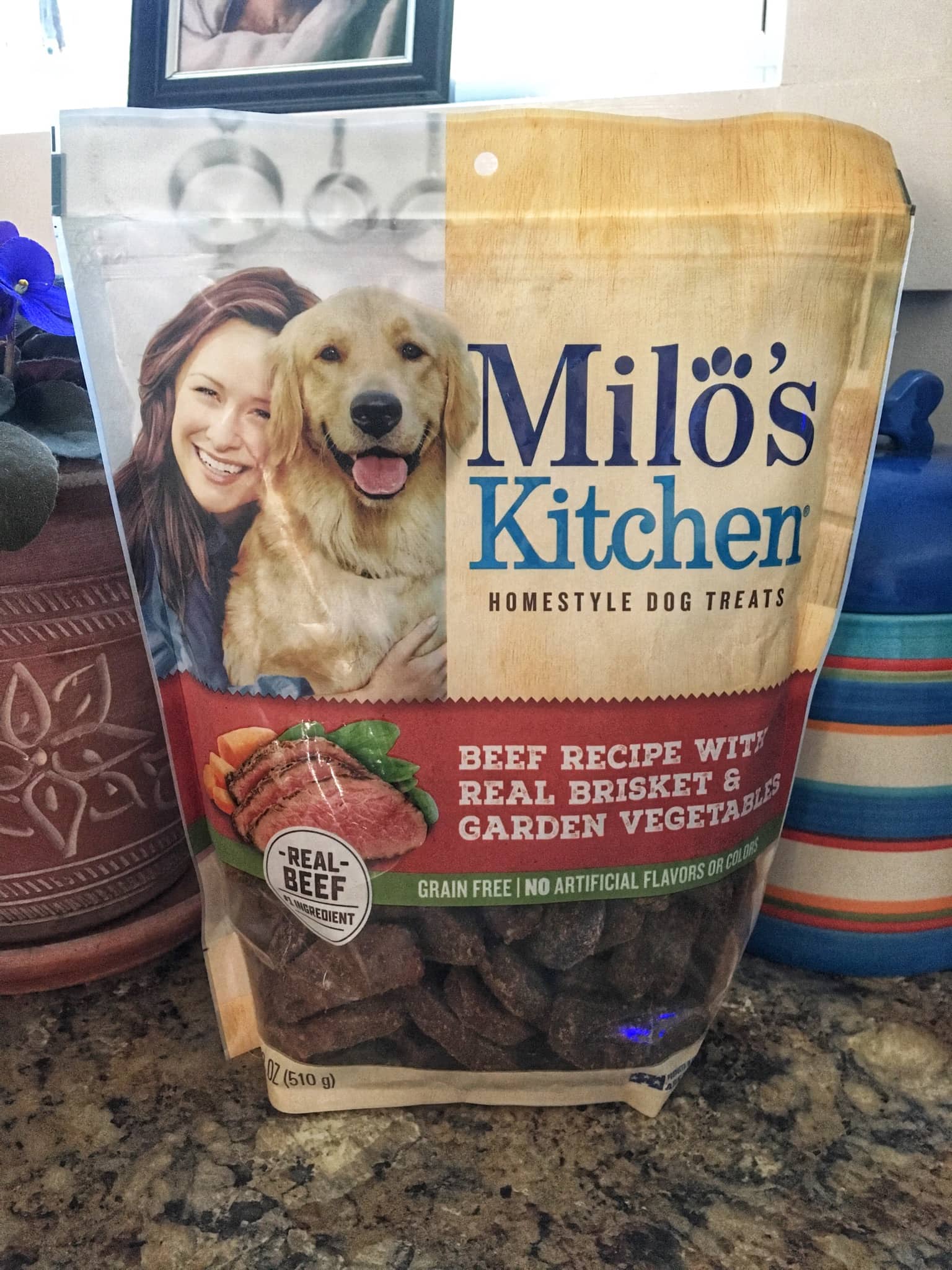 These treats come in amazing flavors such as Milo's Kitchen Beef Recipe with Real Brisket and Garden Vegetables. Not only do the ingredients sound good, they actually are good! This flavor, for example, contains no meat byproducts, artificial flavors or colors. Providing a grain-free option with use of real meat as the #1 ingredient as well as vegetables makes Milo's Kitchen Homestyle Dog Treats even better than my own kitchen treats!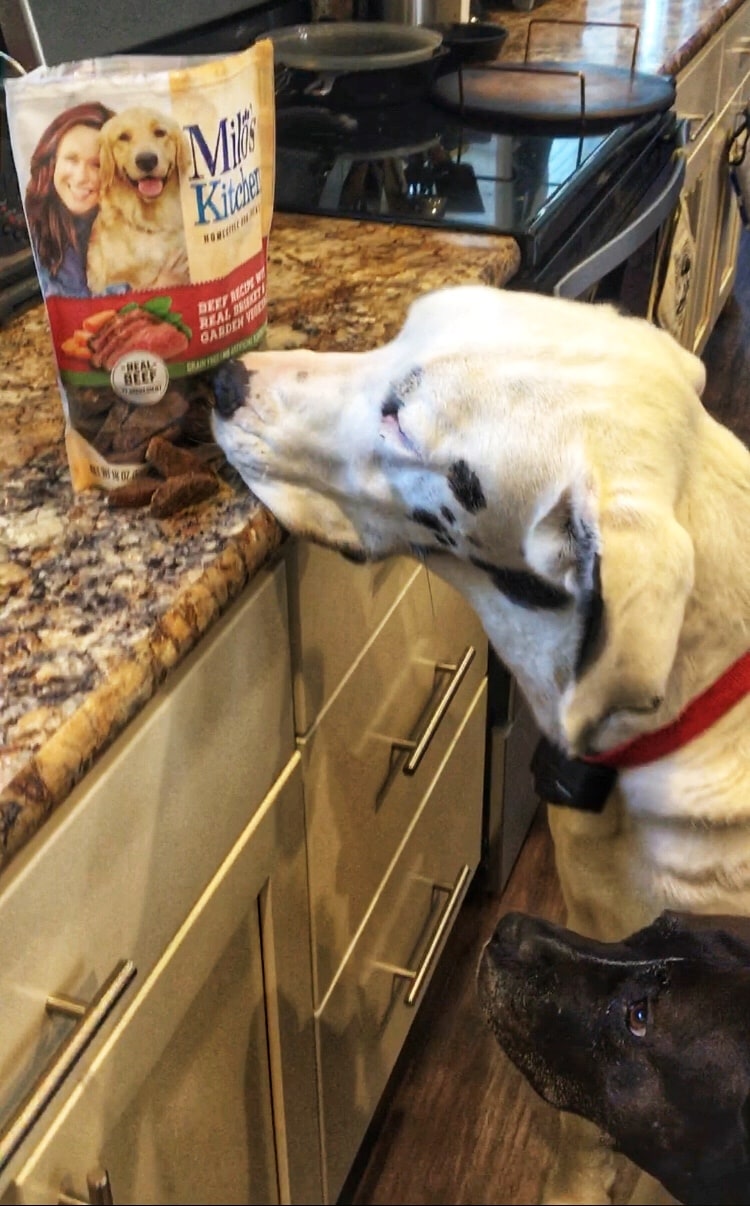 I have 4 dogs that range in size but they all receive the same amount of love of course! All 4 of them keep their eyes on me when I approach the kitchen – that's 8 eyes staring me down! My big boy, Zeus can't be fooled- he knows what's on that counter!!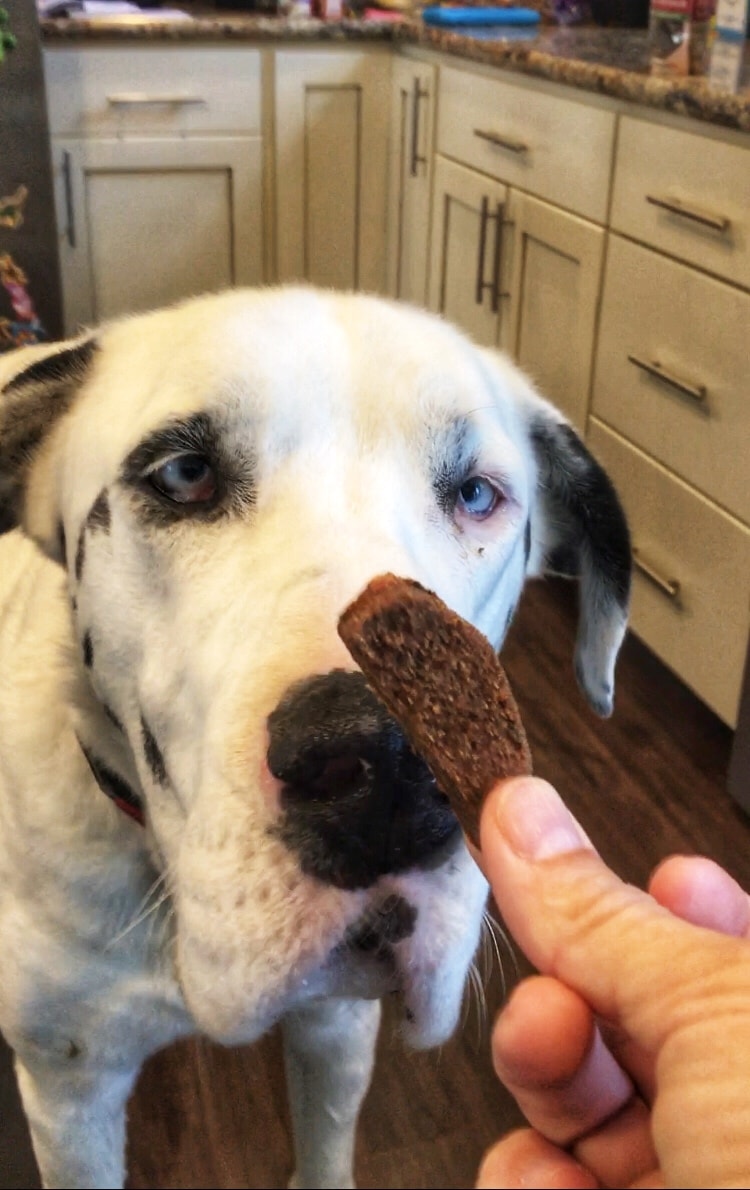 With Milo's Kitchen Homestyle Dog Treats, I don't feel guilty giving in to my precious pups a little more! The great part is, from Great Dane to Yorkie these treats are great for them all!  I can just tear a little piece off for my littlest girl, Callie and she is super happy!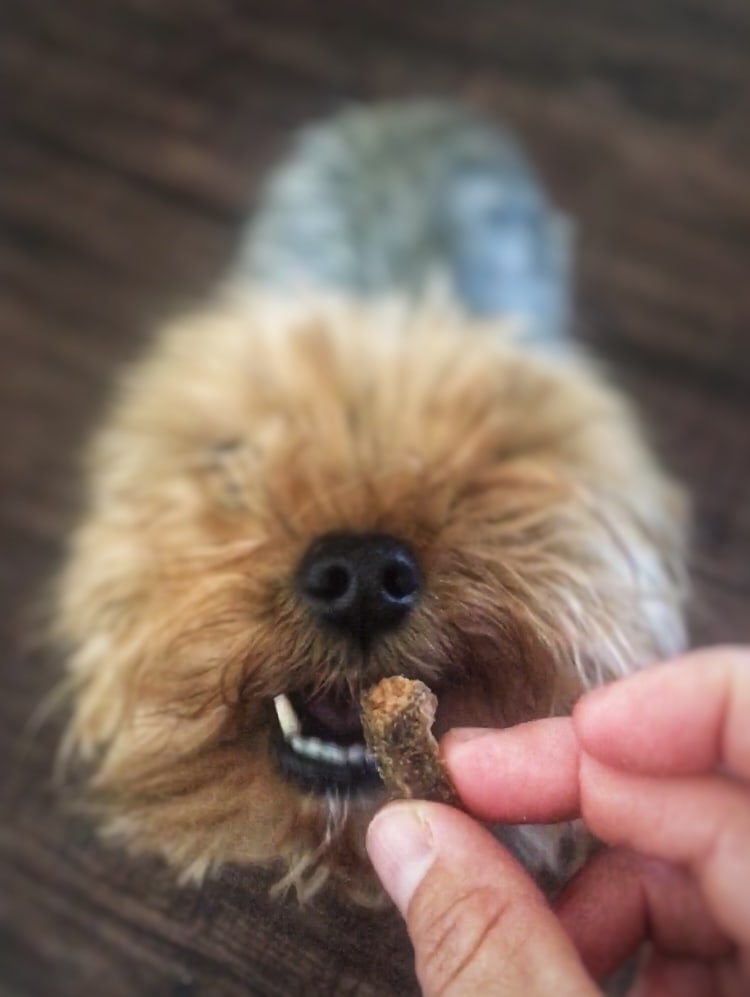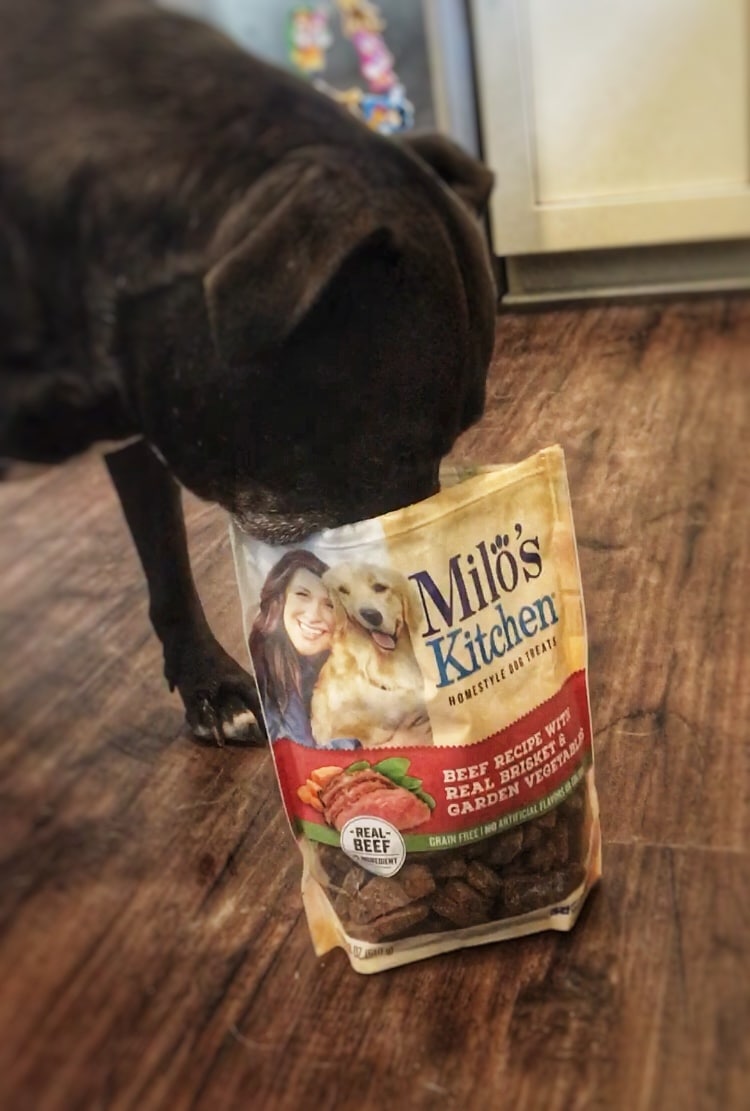 My Belle has been dieting and it hurts me to tell her no to treats, but the Milo's Kitchen Beef Recipe with Real Brisket & Garden Vegetables provides her with added nutrition, a happy tail wag and peaceful feeling for me. (No, she's not allowed to eat that whole bag!)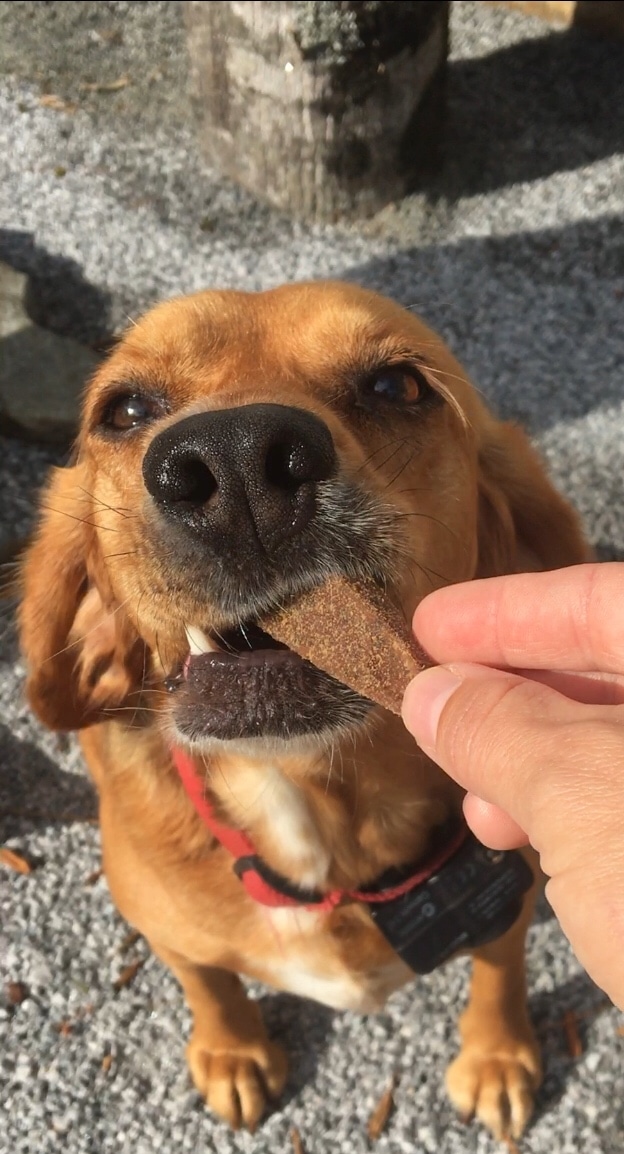 My Daisy girl gobbles them up happily and I know she can use the added nutrition to run outside all day and chase squirrels and airplanes in the sky!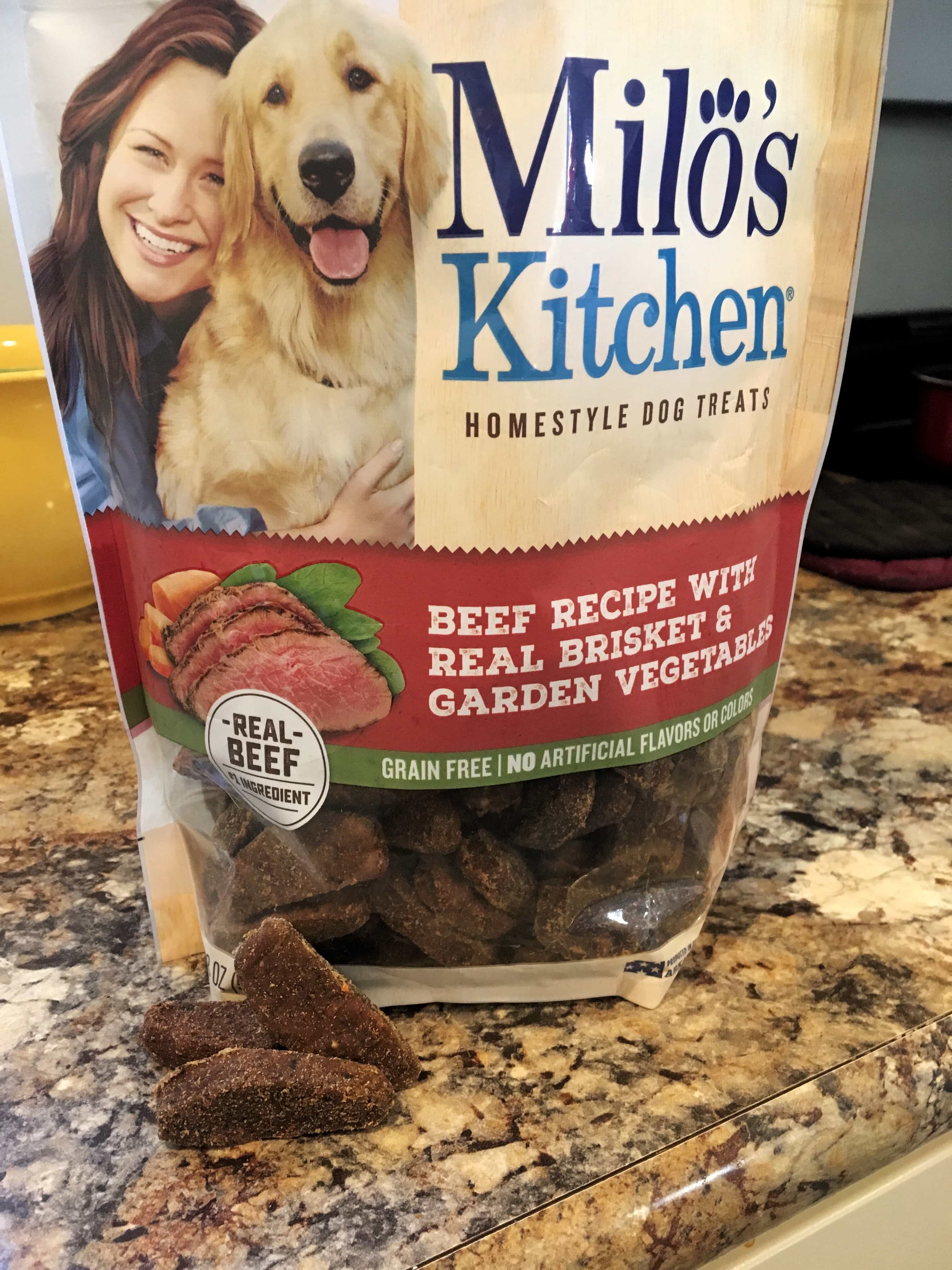 Milo's Kitchen Homestyle Dog Treats are the best choice for my dogs! How about yours? Made in Spanish Fork, Utah and Siloam Springs, Arkansas, homestyle ingredients are used to make fun shapes such as meatballs, jerky, chicken legs and more! There are so many varieties to choose from and your pet will love them all! The best part is that you can conveniently pick them up at Walmart along with your other grocery items! While I'm at Walmart getting healthy snacks for my family, I can grab a few bags of healthy snacks for my pups as well! When I get home I can save even more money by using Ibotta! The treats are made with as much love as if I made them myself and the convenience can't be beat! Look for Milo's Kitchen Homestyle Dog Treats at your local Walmart and you and your pups will be hooked as well!