I get super excited to try new places to eat, especially in my home town of Hendersonville, NC. The same restaurant chains are everywhere, so it's fun to try something different! As a stay at home mom, sometimes getting out somewhere new for a snack or a bite to eat is a major treat!! As a result, I was intrigued when a friend told me about a doughnut shop and restaurant I hadn't yet heard of – HenDough Chicken and Doughnuts!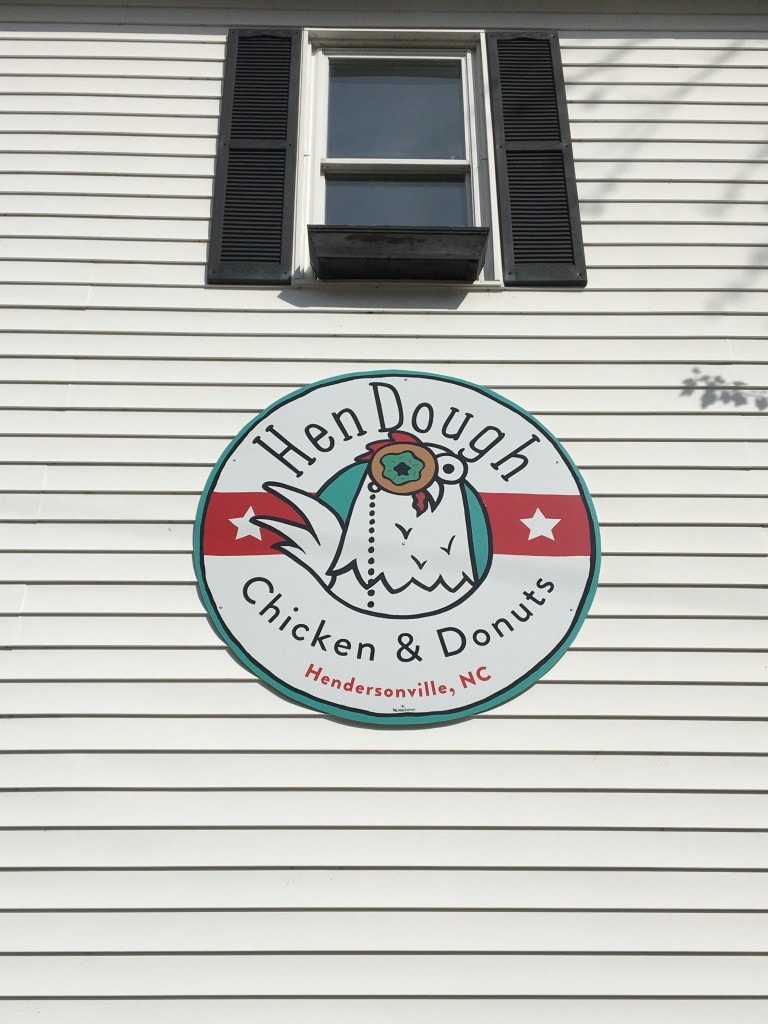 With a menu of handmade doughnuts, flavored milk, chicken and beer, I knew I had to try it!!! The name HenDough was just too cute to not make the drive to check it out.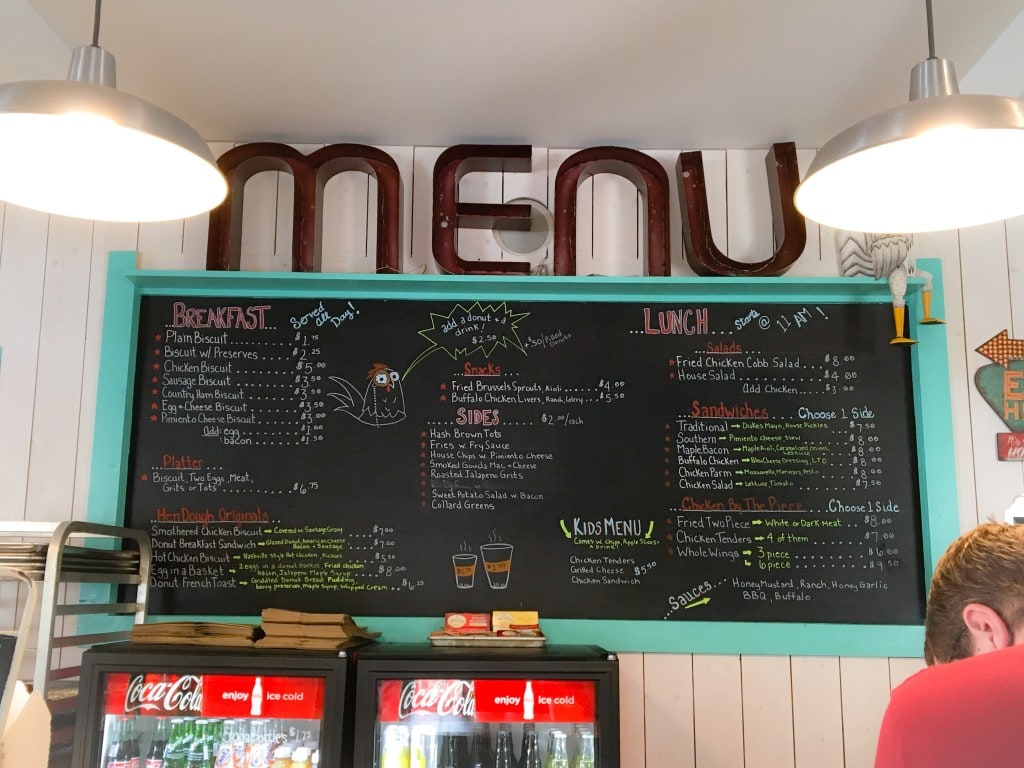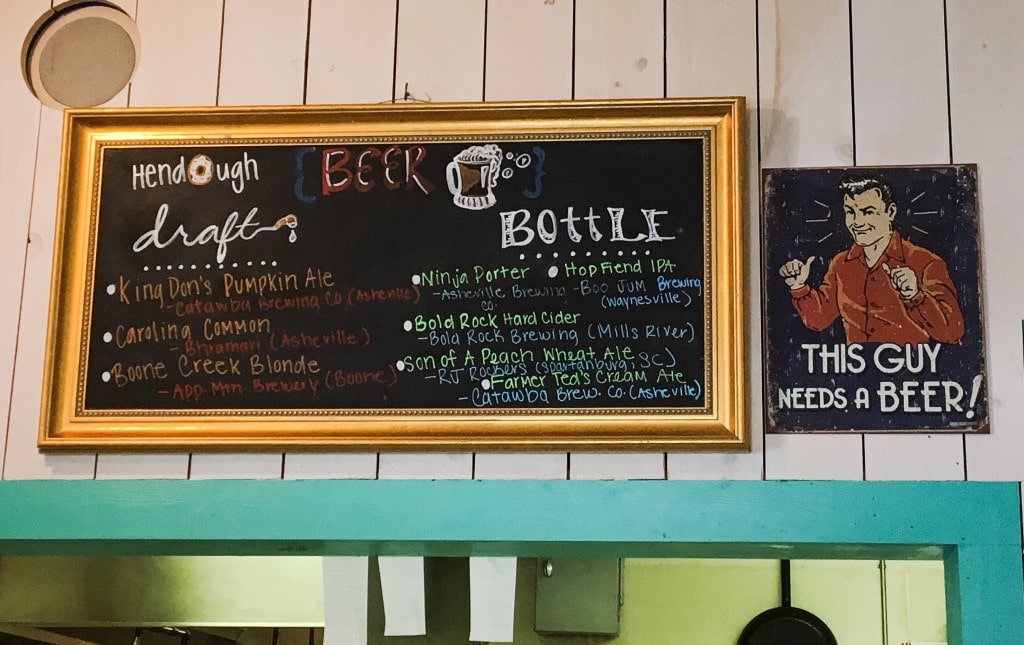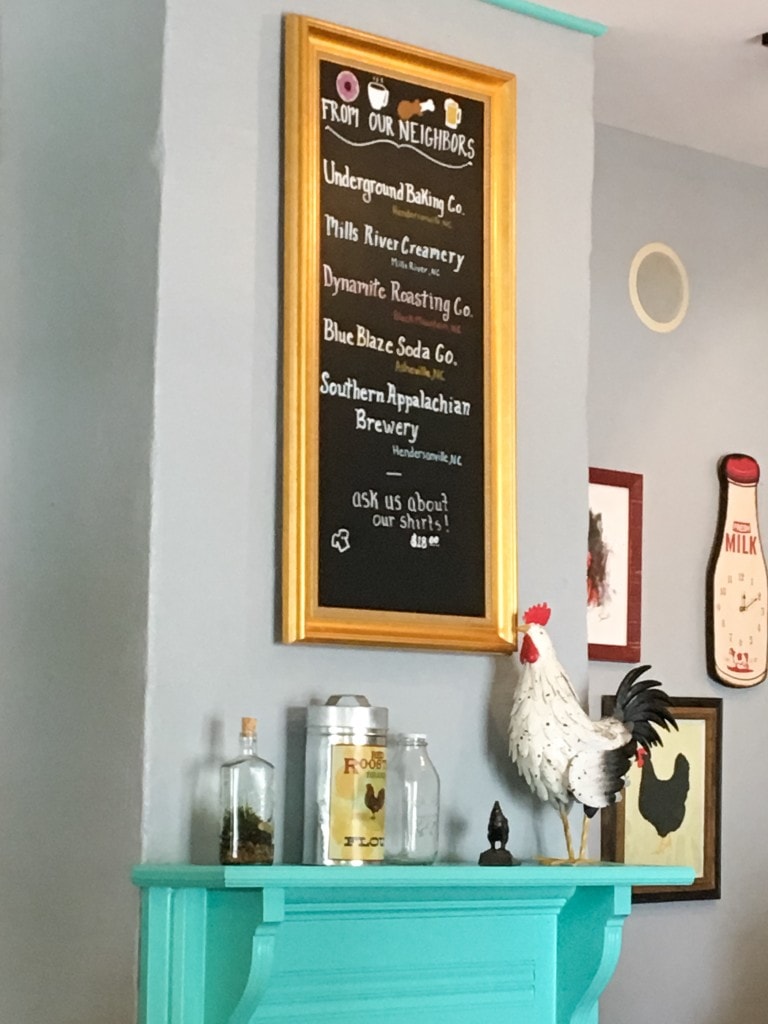 On one of the last warm sunny days of the season, I came to see what HenDough had to offer. Former Biltmore Estate Chefs, Paul and Sarah have made a fun place to come and eat while supporting local vendors. I was eager and hopeful as I walked into a quaint and quiet front yard, with picnic tables, a cornhole game, and a bucket of chalk for children to draw on the sidewalks.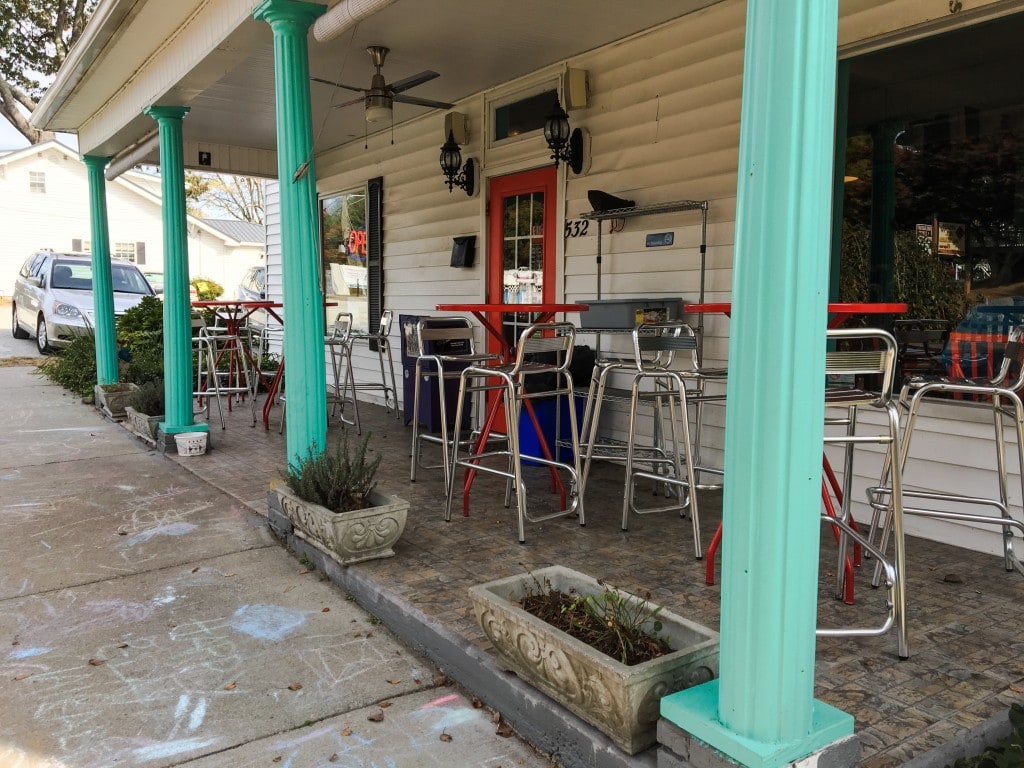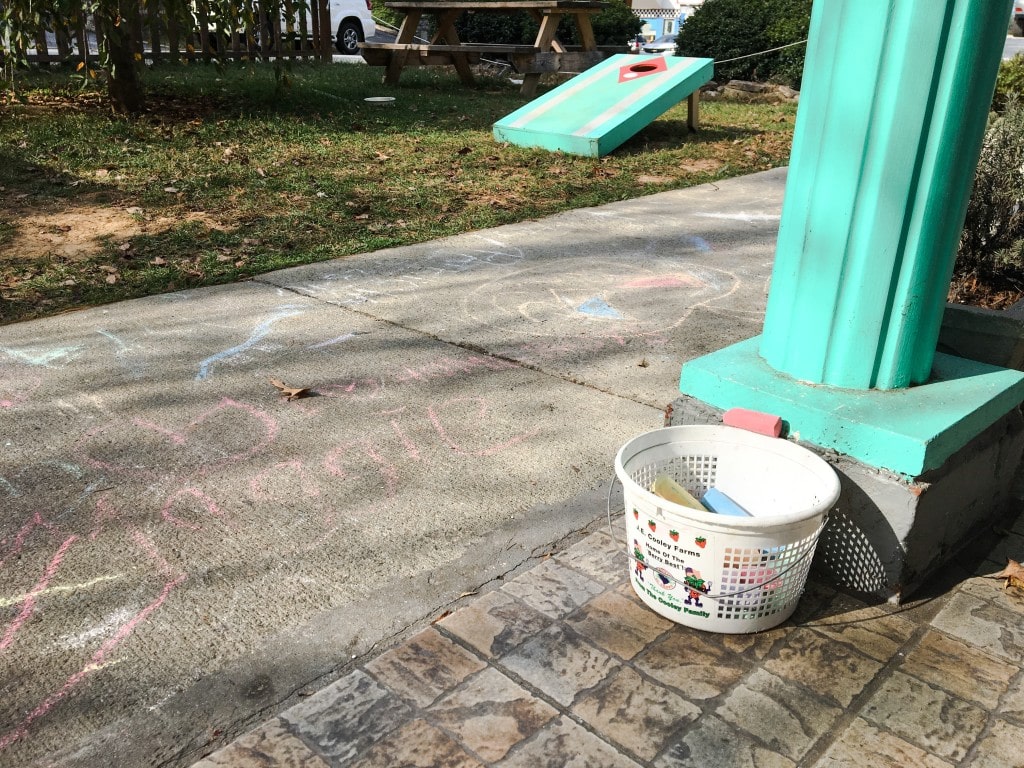 Inside, the menu offers a variety of breakfast and lunch options that sounded amazing, including chicken sandwiches and fried chicken. I opted for the traditional chicken fingers and fries with their very own fry sauce which intrigued me. They also have several WNC sourced drinks to choose from as well as wine, bottled beer and beers on tap from local breweries. To be thorough, I tested out a couple of the local brews including the Boone Creek Blonde, and the seasonal Pumpkin Ale. Both very delicious!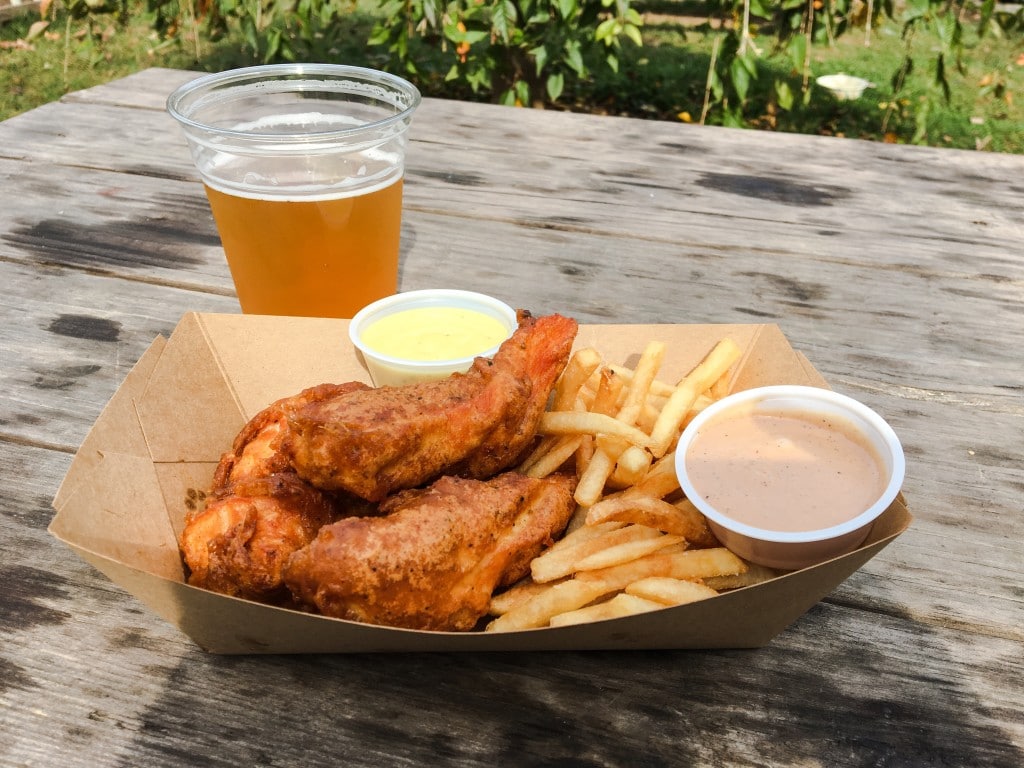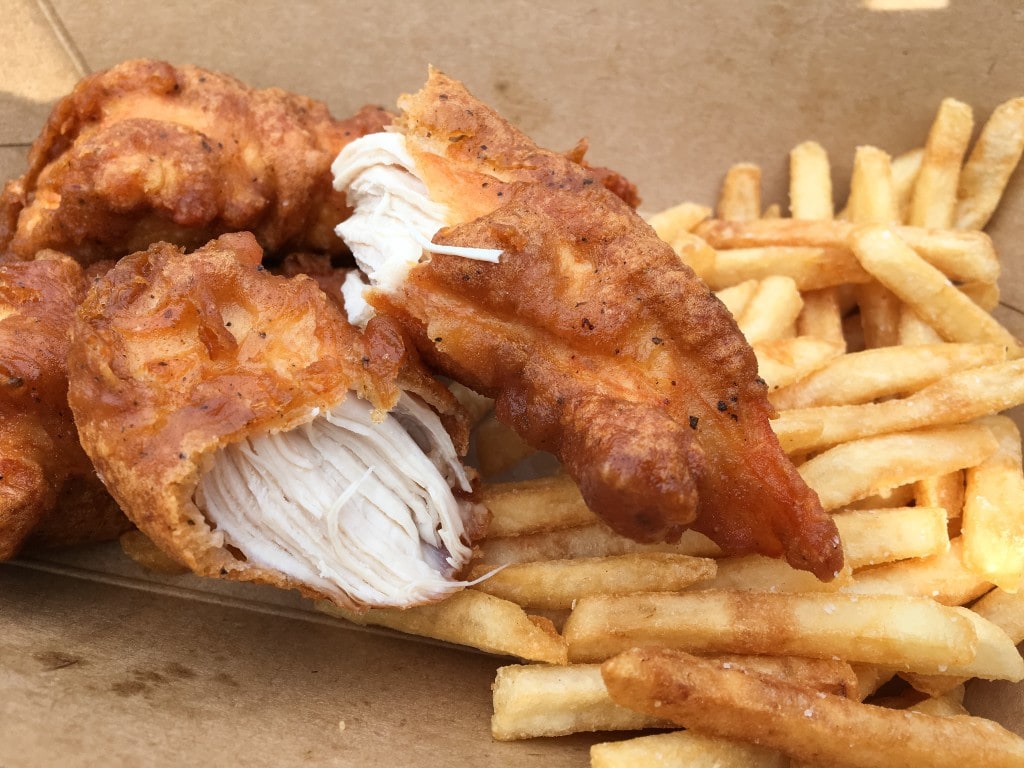 My lunch was brought to me outside as I sipped my beer, when it was ready. The chicken fingers were just as delicious! There was a crunchy coating and delicious tender chicken inside that dipped beautifully in the honey mustard I chose. And the Fry sauce? YUM. Better than ketchup for sure, and l love the little shoestring fries. They had just enough seasoning and I could've eaten a whole basket of them alone.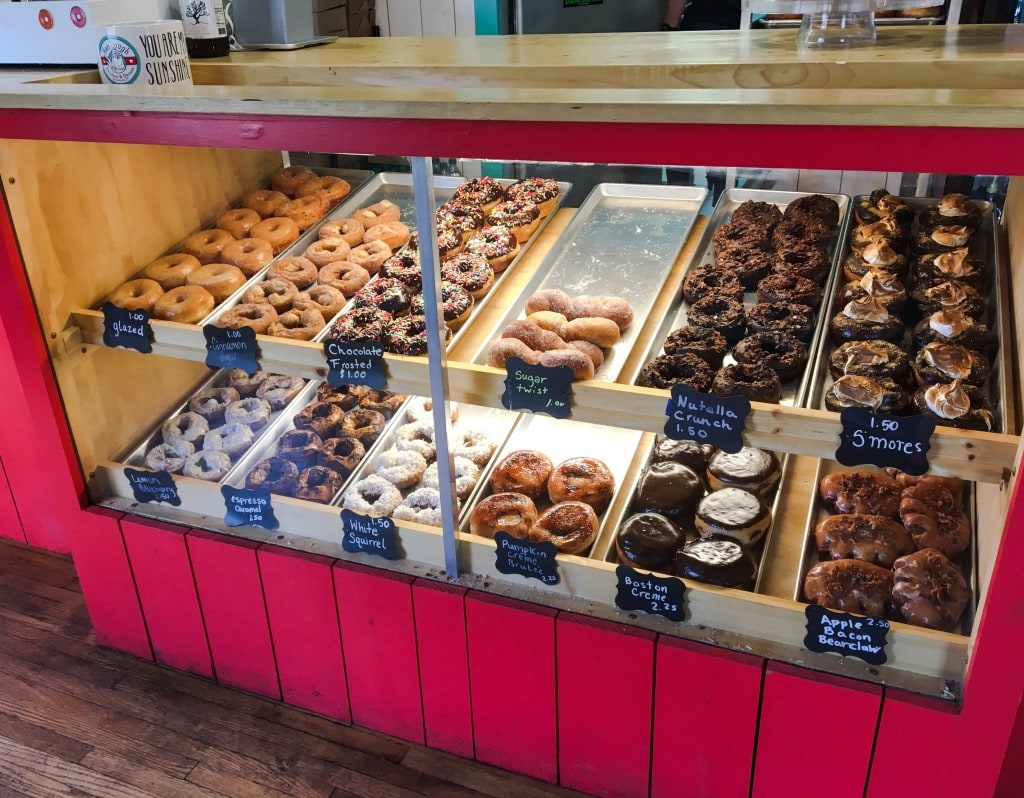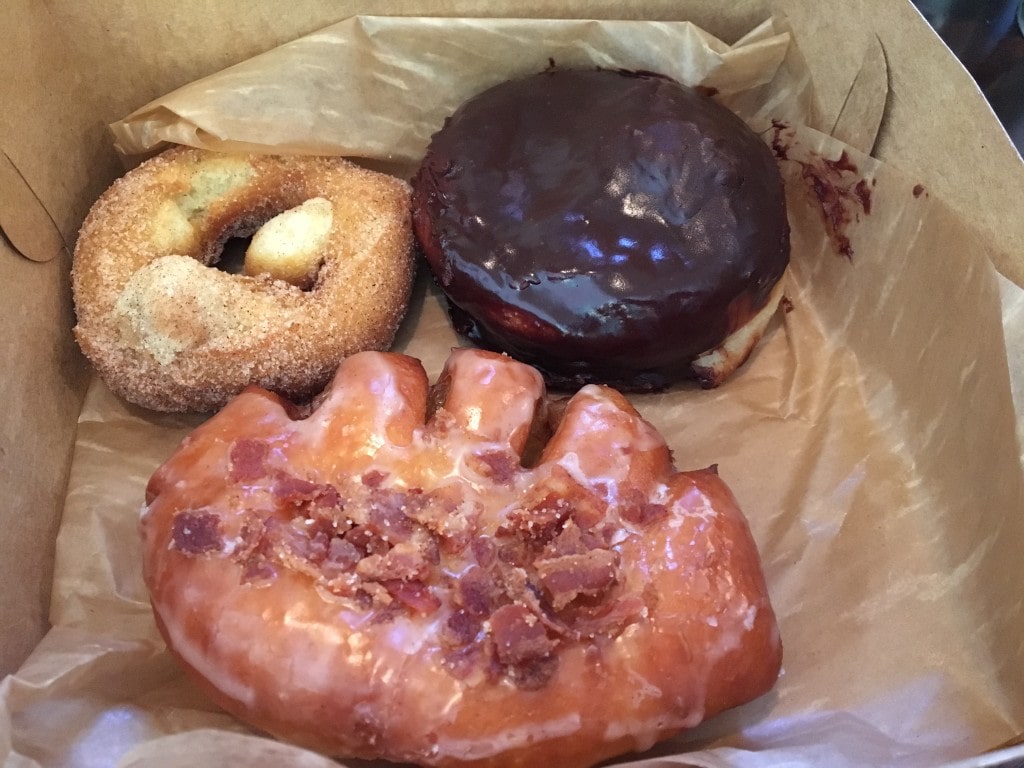 Of course doughnuts were a must before leaving. As the breeze kicked up outside, as well as the crowd, I moved inside for some quiet time. I made my way upstairs to the additional seating with my laptop, Pumpkin Ale and doughnuts (shown here: Cinnamon Sugar, Boston Crème, & Apple Bacon Bearclaw) to see what awaited.  Another dining room with several tables, a very nice bathroom, and an outside porch area provided another quiet getaway. There was a light and airy feel, and the soft music playing overhead made for a great place for this mom to get away, get some work done and enjoy a doughnut (I'm not usually a fan of doughnuts- but love these)!!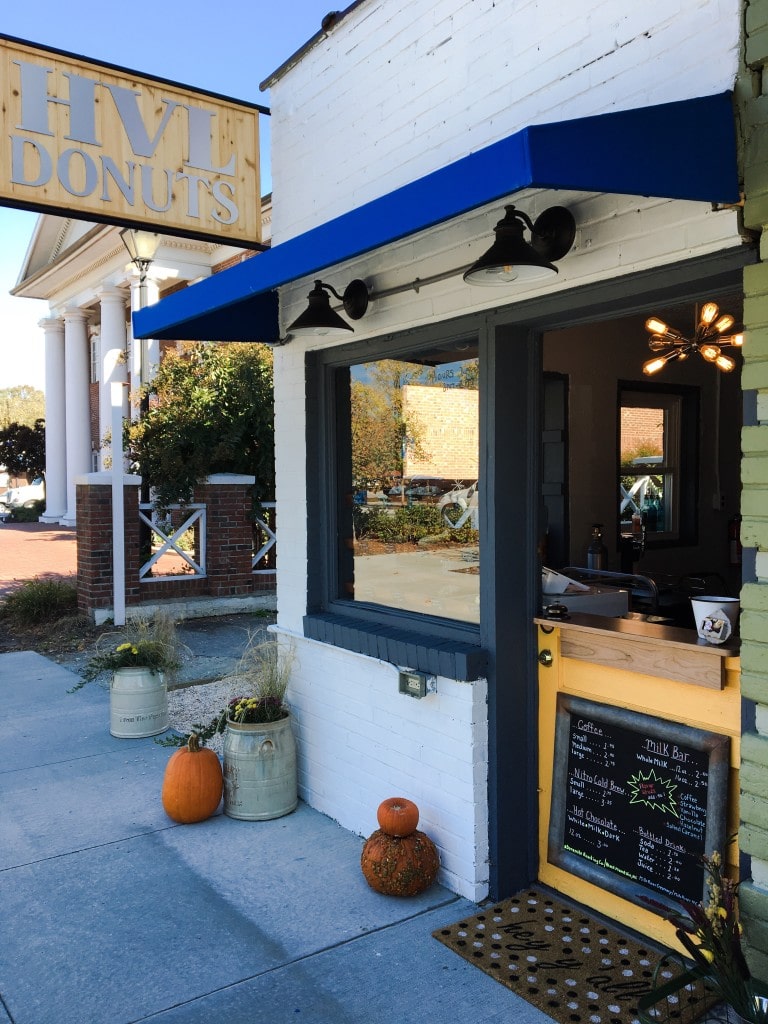 Hendough's new walk-up doughnut shop, HVL Donuts on Main Street was another quick stop I wanted to check out.  So, with my son in tow, we wandered down Main Street of Hendersonville to find more delicious doughnuts. Tiny, yet adorable, HVL Donuts is a great little stop for those who want a treat! Their flavors change with seasons which is fun and the day that I went, there were several flavors that caught my attention, such as the local White Squirrel!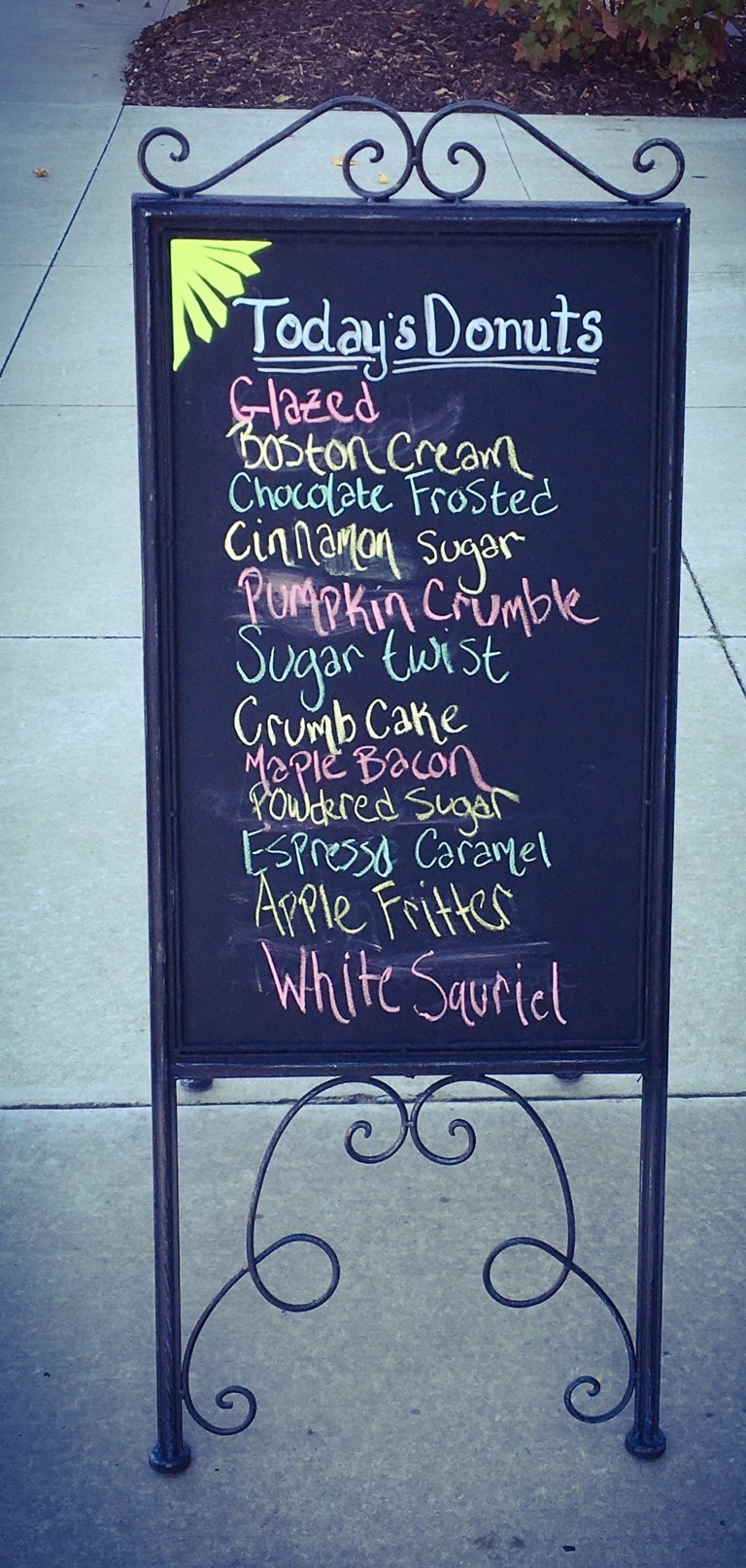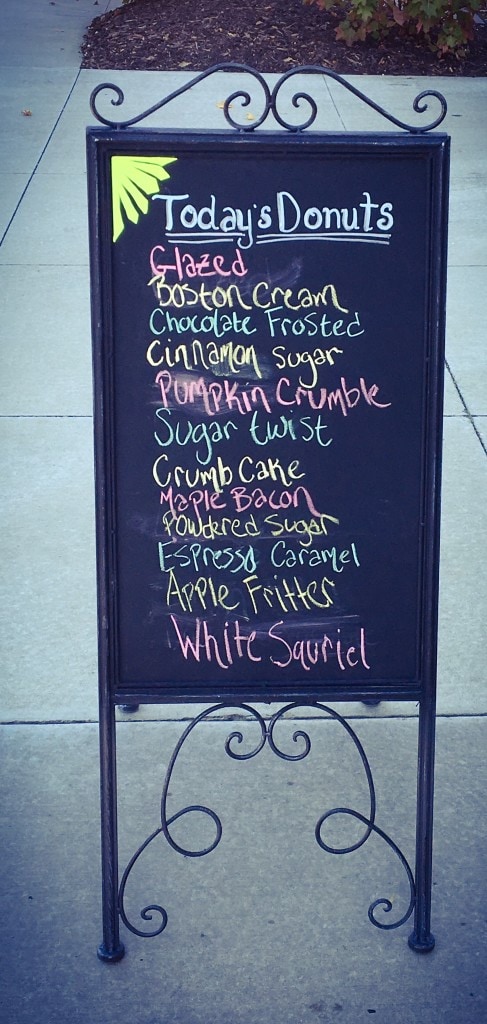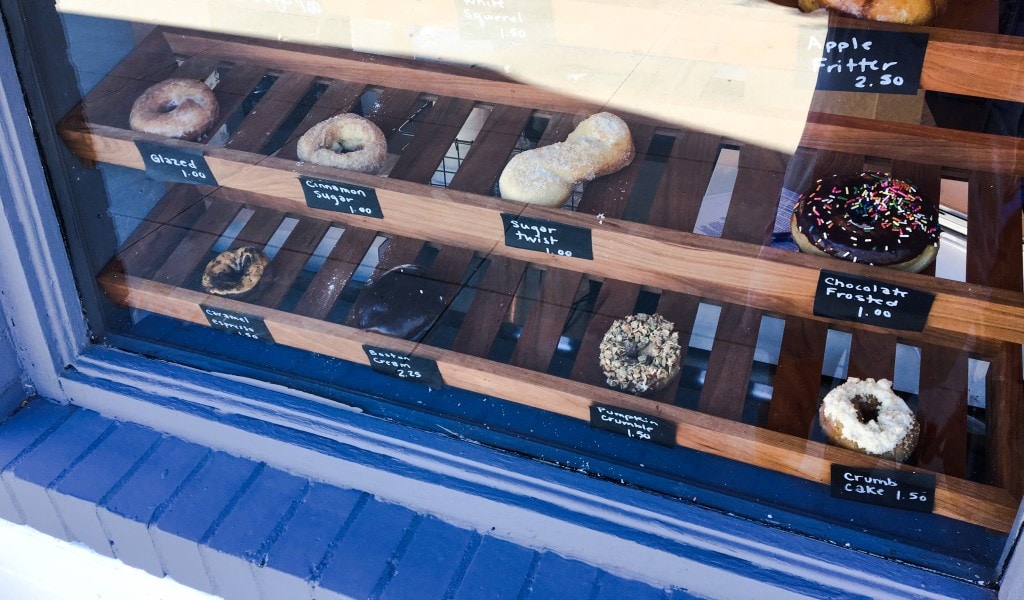 I selected several delicious looking flavors, as well as a flavored (salted caramel) milk for Marc and a Nitro Cold Brew for me, as recommended by the very friendly girl working the counter. Not just any cold coffee – they use Nitrogen to serve it truly COLD. DELICIOUS.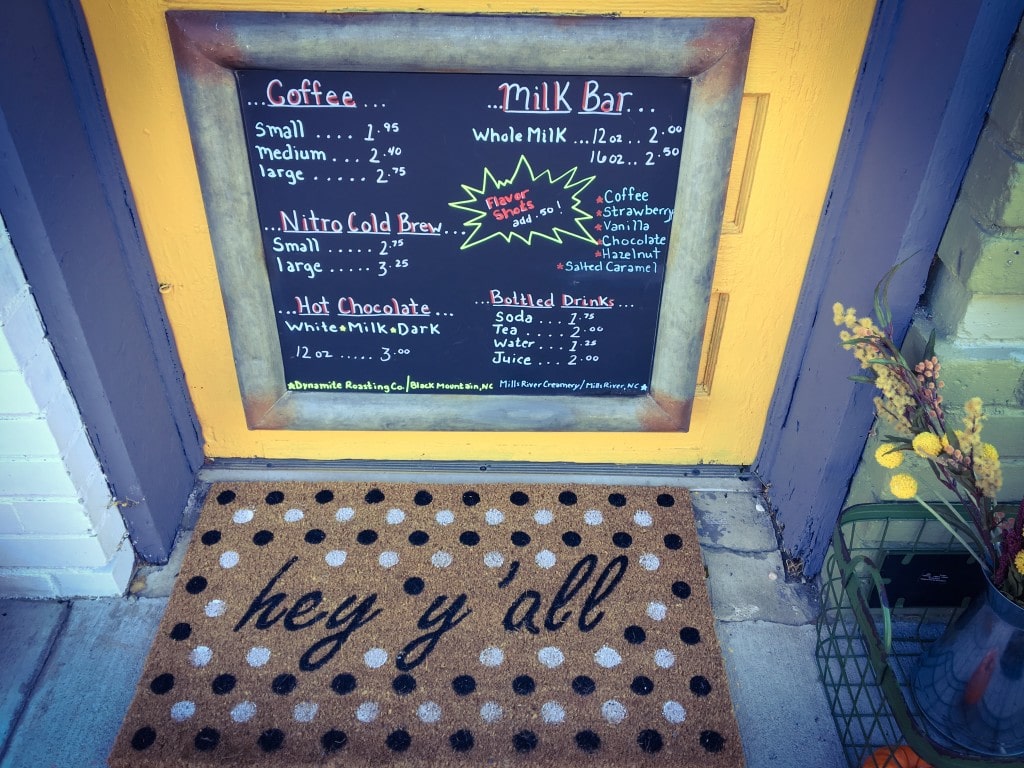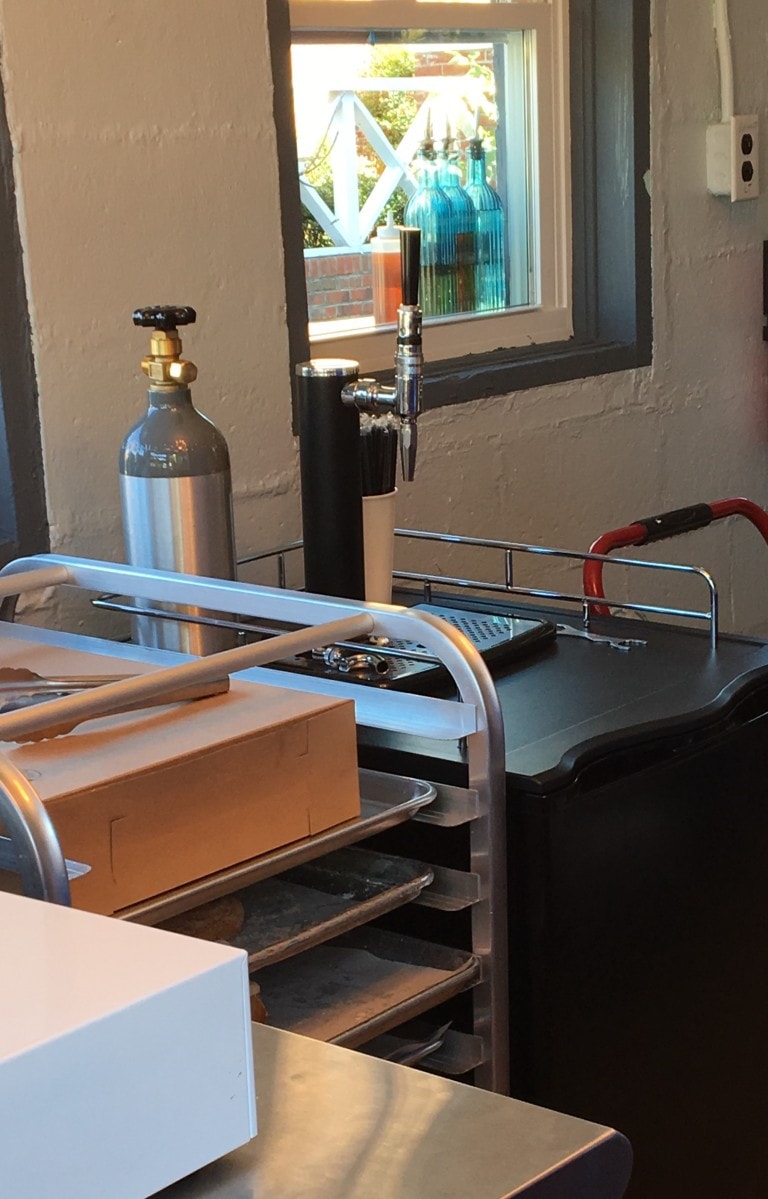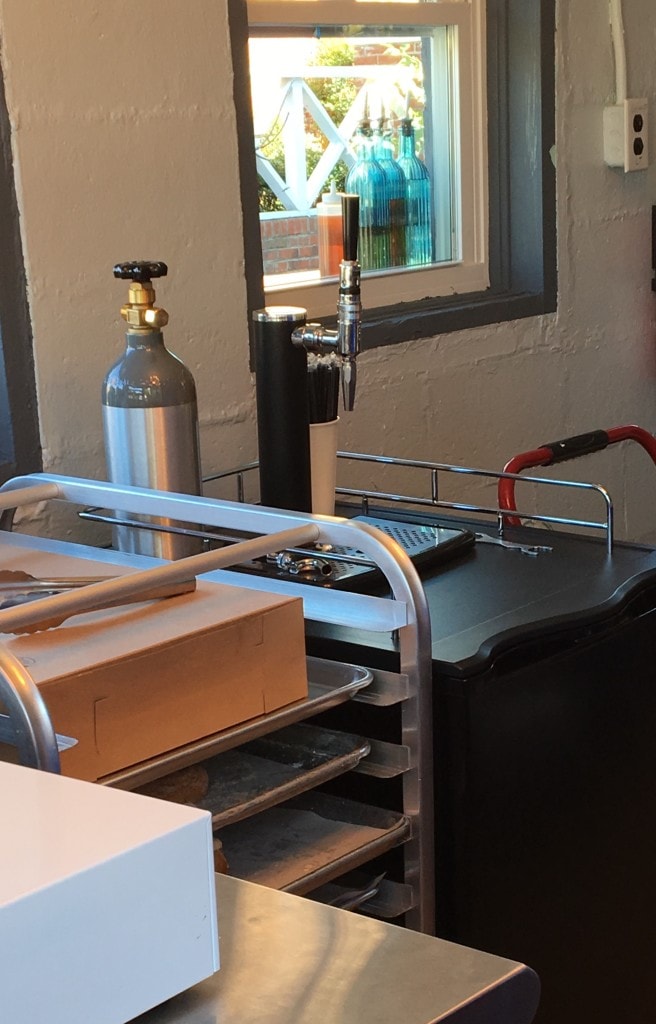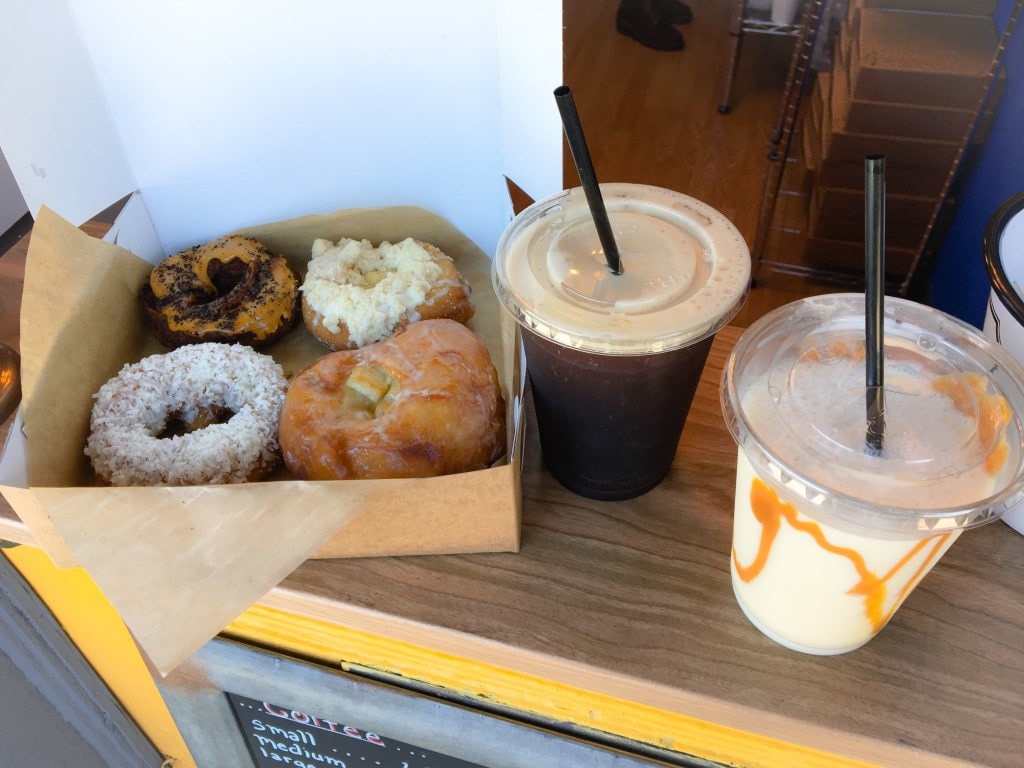 SO, if you are in my neck of the woods; make a stop at HenDough for breakfast, lunch, or just to hang out for a drink and a doughnut! Make sure you leave a kind word in chalk as someone else did before leaving!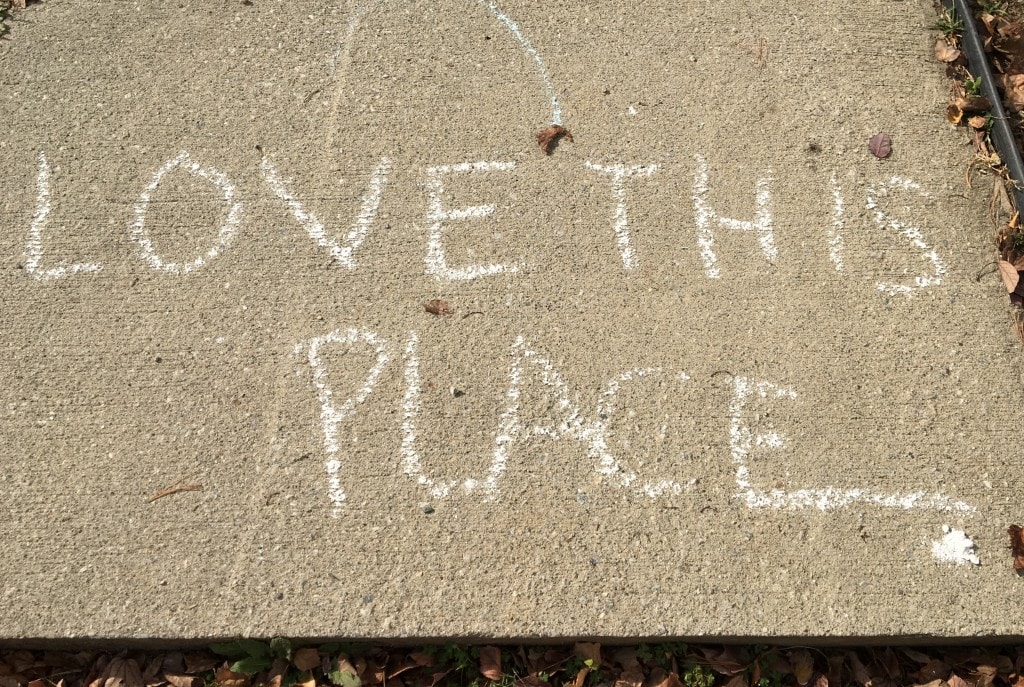 Or if you find yourself on Main Street as most do, make sure you make your way down to HVL Donuts! You WON'T be disappointed and maybe Marc and I will see you there!!!