Is there anything better than bacon in the morning? We love the taste (and smell of bacon), especially when it's cooked in a cast iron skillet. Which is why we're so excited to share this homemade Bacon Cinnamon Rolls recipe!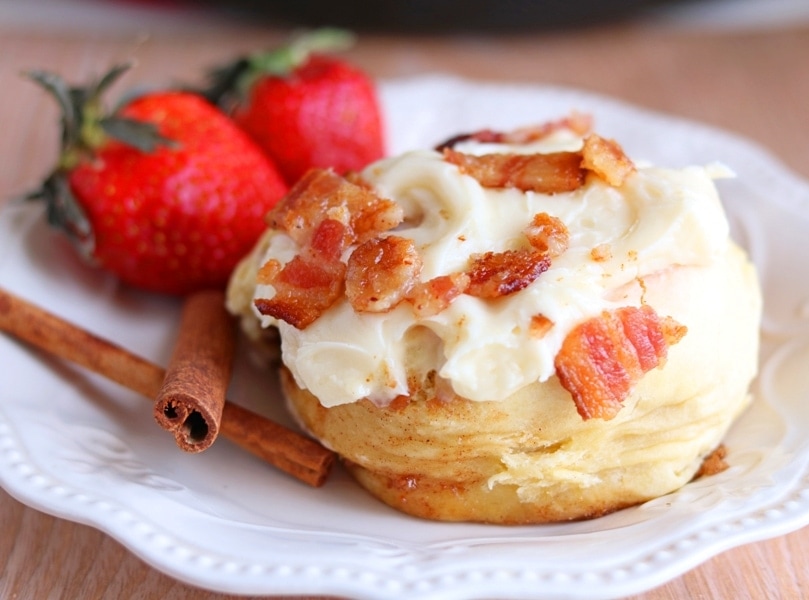 Imagine a Saturday morning, with the smell of freshly baked homemade cinnamon rolls wafting through the air. And then the smell of bacon…….
Sounds delightful, right?
While you might not always have time in the morning to make these yummy, gooey homemade cinnamon rolls, consider making them one evening for dessert and having them ready for breakfast the next morning, too.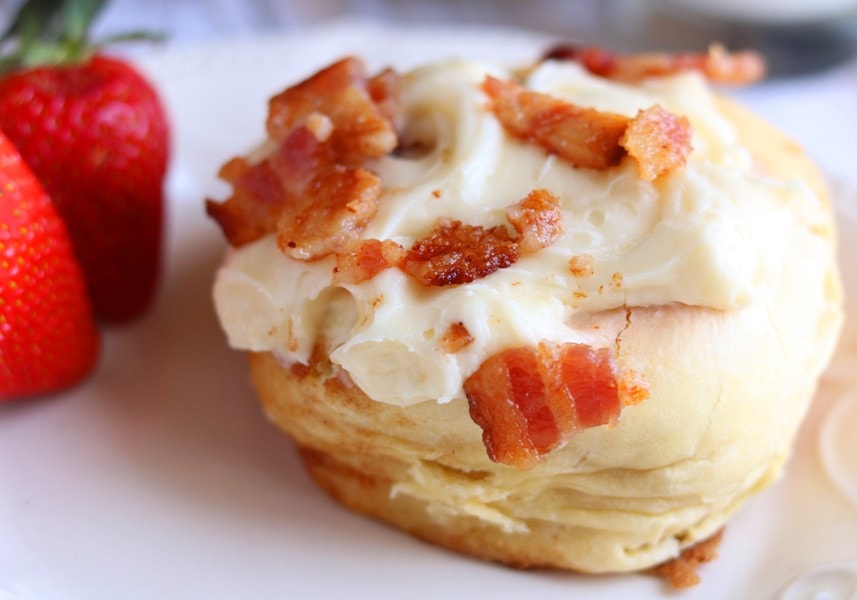 We can't get enough of the taste of sweet and savory by combining the cream cheese frosting with salty, crispy bacon.
Homemade Bacon Cinnamon Rolls Recipe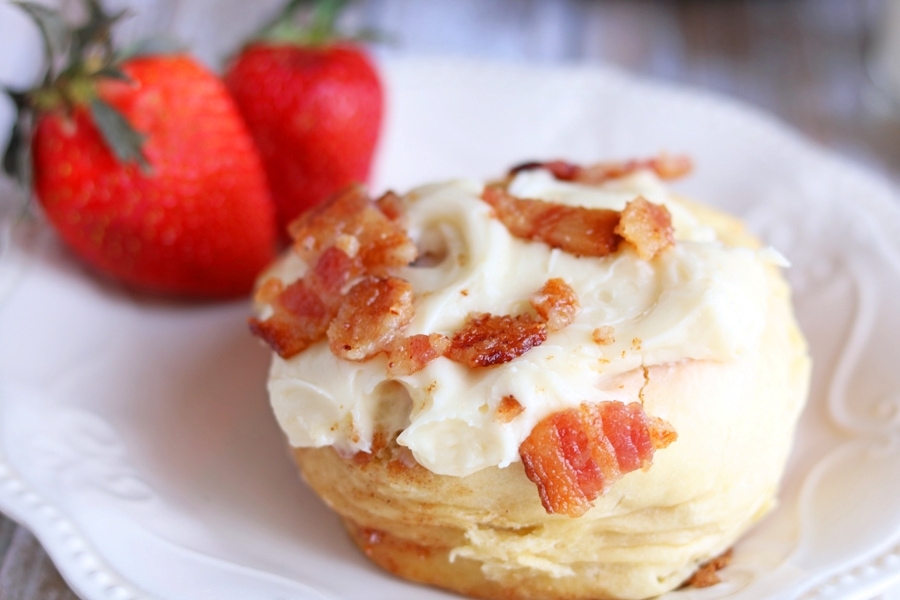 Ingredients:
Dough:
1 cup milk (105 degrees)
2 eggs
1/3 cup butter, melted
4 ½ cup flour
1 teaspoon salt
½ cup sugar
1 package yeast
Filling:
1 cup brown sugar
1 tablespoon cinnamon
¼ cup butter, melted
5 strips bacon, crumbled finely
Frosting:
4 oz cream cheese, softened
¼ cup butter, softened
1 cup powdered sugar
1 teaspoon vanilla extract
Topping:
3 strips bacon, chopped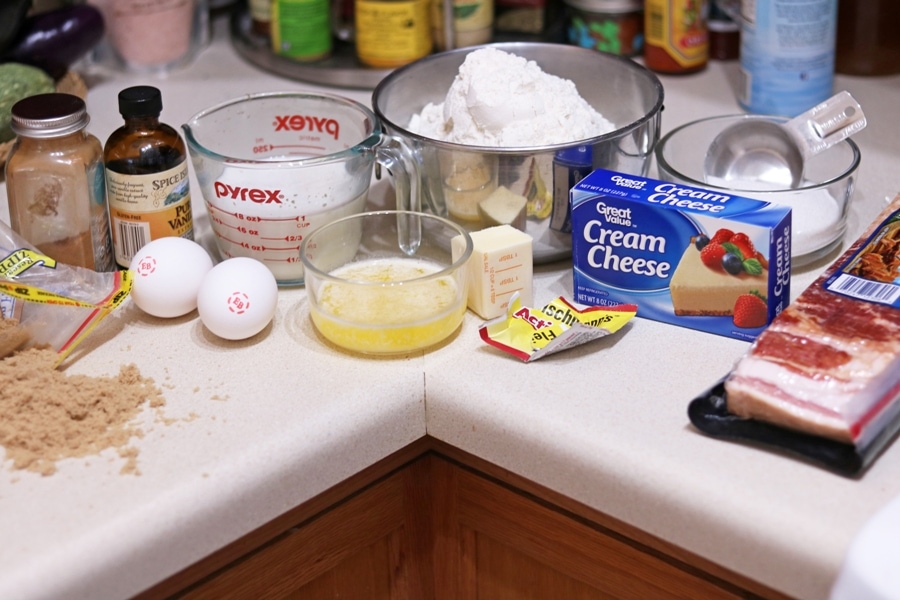 Directions
1. In a mixing bowl, stir yeast into milk, and let stand for 5 minutes.
2. Mix in eggs, sugar, butter, and salt.
3. Add flour to a large mixing bowl and pour milk mixture over it.
4. Mix until well combined, then let rise for about an hour.
5. In a separate bowl add filling ingredients and mix until combined.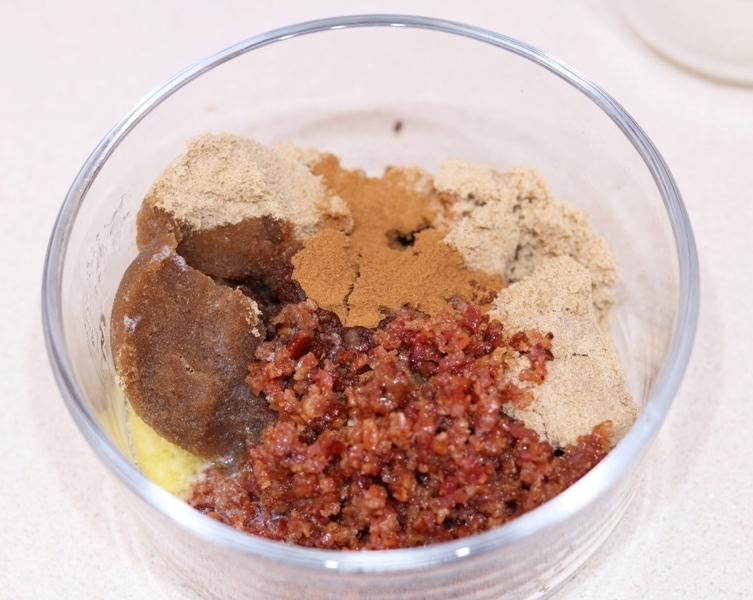 6. Roll out the dough into a large rectangle, roughly 10" x 20", and evenly sprinkle filling mix over the top.
7. Roll dough up along the long edge, into a long tube.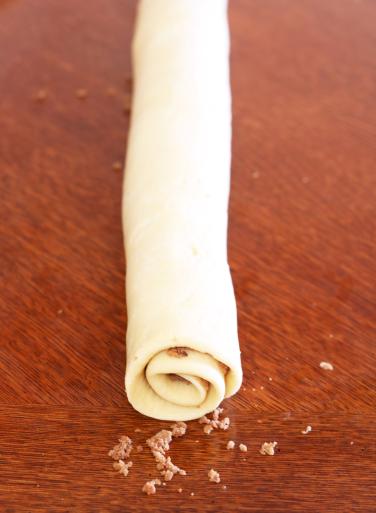 8. Cut into 7 equal size rolls. Place the cut rolls in an oiled cast iron pan. Let the rolls rise for another 30 minutes.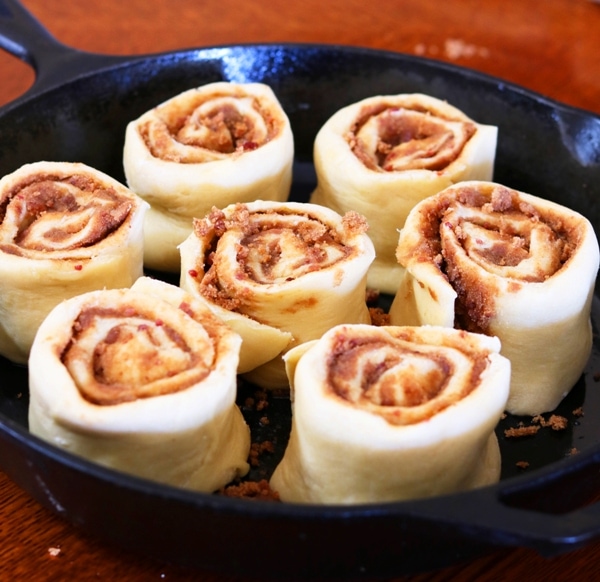 8. In a 350 degree oven, bake the rolls for 20 minutes.
9. While baking, mix the frosting ingredients together in a small bowl with an electric mixer until smooth.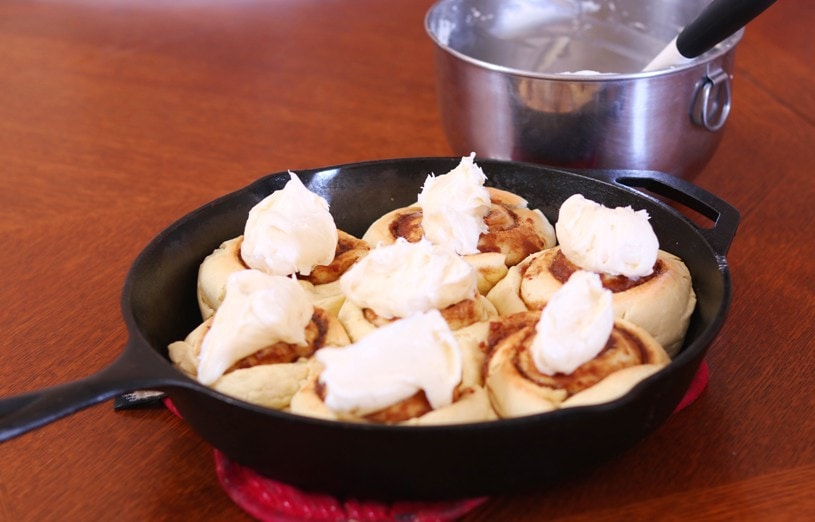 10. Top each roll with a scoop of frosting. Finish the tops of the cinnamon rolls with coarsely chopped bacon.
Pin it for later!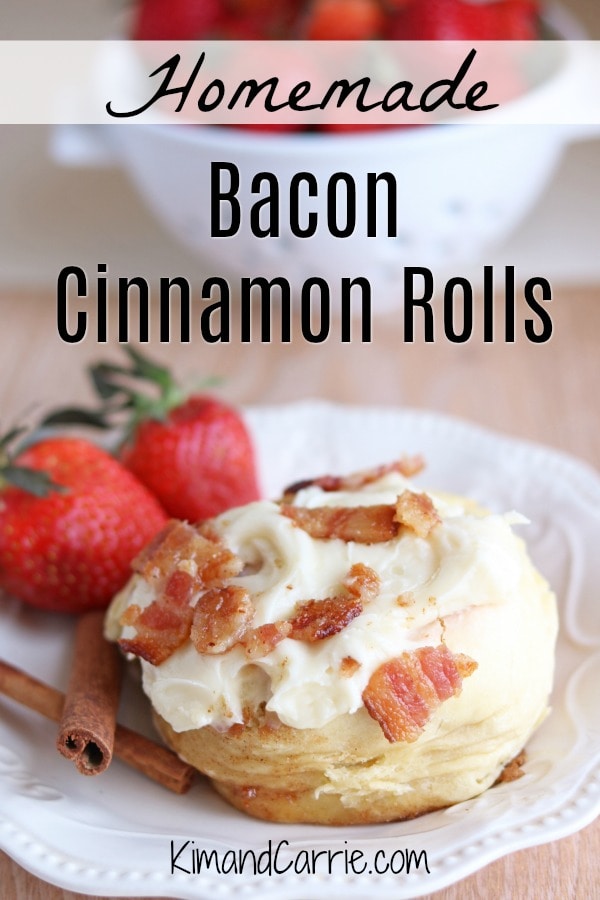 When are you going to make these homemade bacon cinnamon rolls?!? 😉