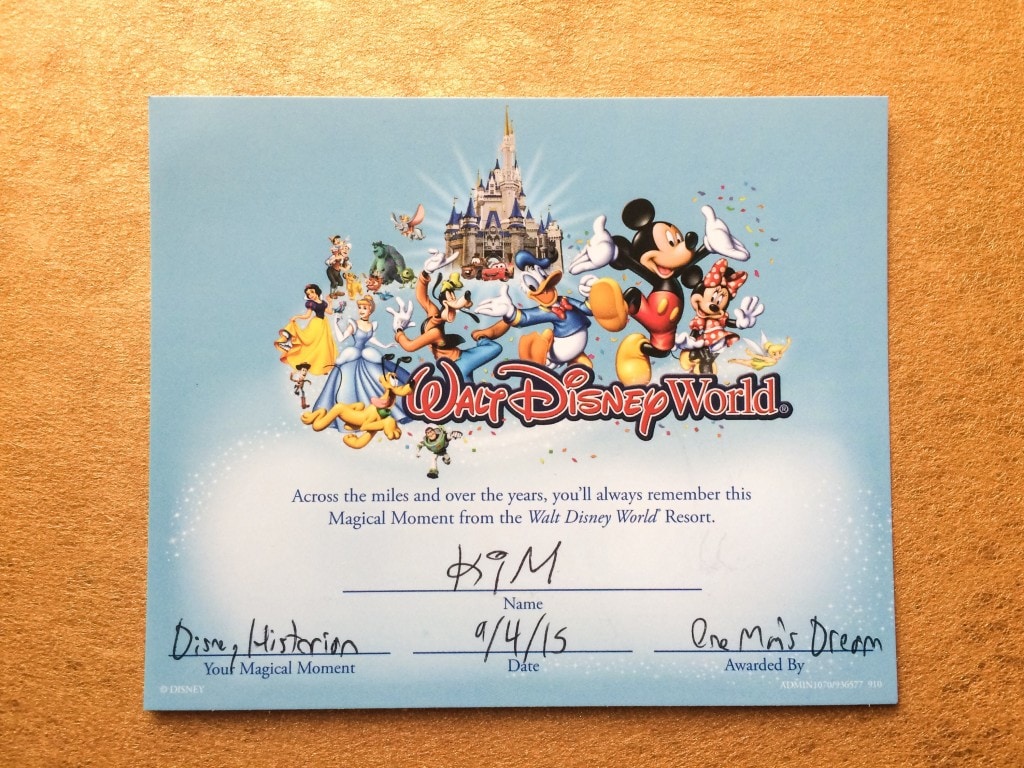 Want to be a Disney citizen? It's super easy, actually. If you want to become a citizen of Walt Disney World Resort, all you need is a few minutes, some sleuthing, and you're in!
Update July 2018 – This pin is no longer available in this exact way. The pins are apparently available at Disneyland, but only as surprise giveaways (see comments). At Walt Disney: One Man's Dream in Disney's Hollywood Studios at Walt Disney World, the pins are not currently available but the certificate is. We just received a "Disney Historian" certificate in July 2018. We asked the cast members at the attraction if the pins were coming back. One person said there was problems getting them sourced and they might be back. Another person said they were not coming back. But you never know how Disney will bring back popular items and those Magical Moments. We highly suggest that you ask on your own at the attraction or at Disney Guest Relations as to the availability of the pins and where to get them.
These Honorary Citizen of Walt Disney World Resort pins aren't something that you can pick up at Disney's Guest Services along with Birthday and Anniversary buttons. Nope, you've got to earn the right to be a citizen of Disney.
Here's how.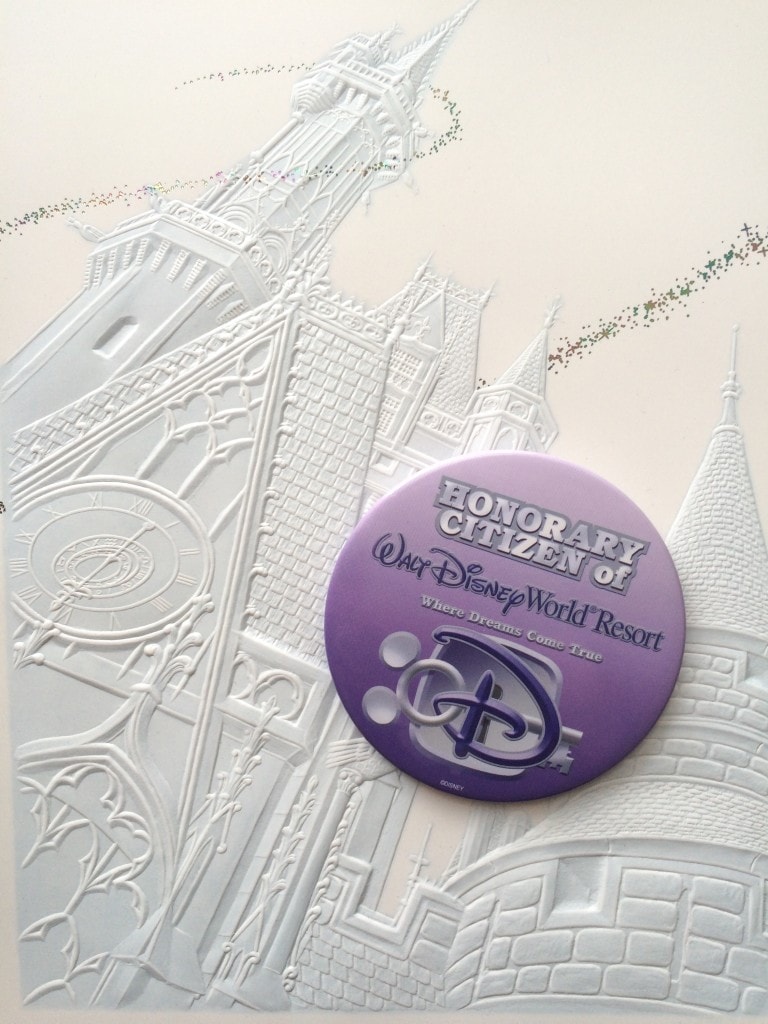 Head to Walt Disney: One Man's Dream at Disney's Hollywood Studios. Ask the Cast Member at the front door how to become an Honorary Citizen of Walt Disney World.
Related Posts:
The cast member will then reach into a secret cubby and hand you one of four trivia sheets. Each sheet has answers that can be found throughout the Walt Disney historical exhibit. (If you get the Lincoln question, be forewarned, it's tough and you might need a cast member to help you. Apparently it's pretty well hidden).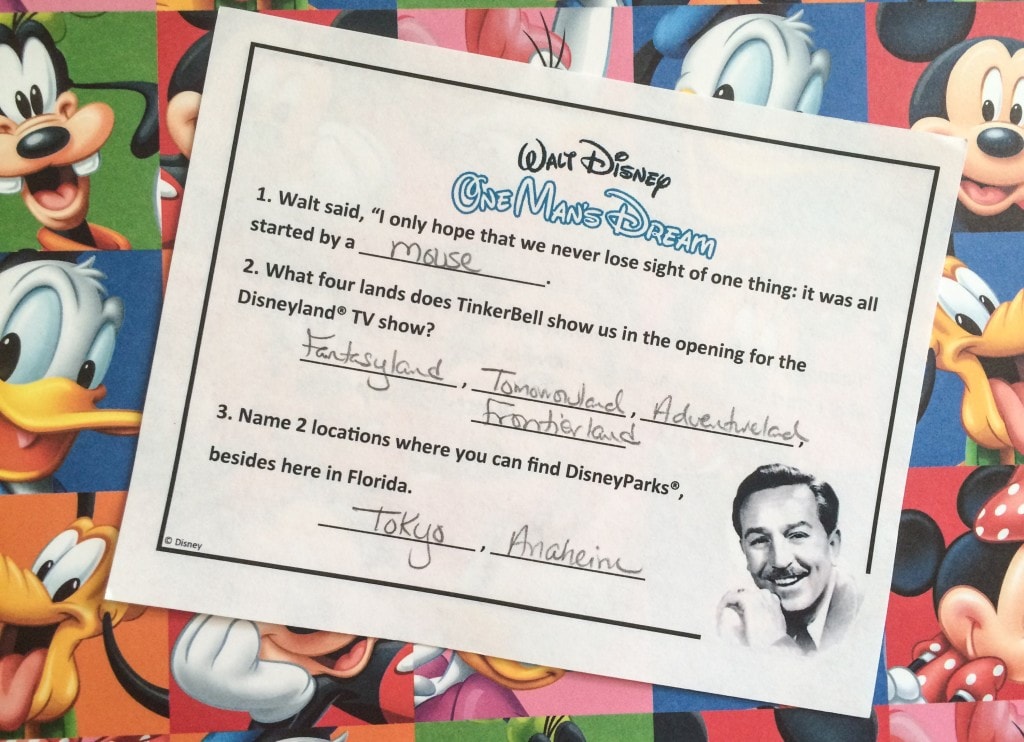 After you've written down all of the correct answers, give your scavenger hunt to the Cast Member at the entrance of the video (which is GREAT, by the way! Walt Disney speaking in his own words. This video is one of the best and most heart warming things at the Studios currently).
Did you know you can create custom Disney buttons and even Disney name badges? Check it out! We LOVE these!
You'll then be asked to sign your name in a journal, and the Cast Member will present you with an official Walt Disney World Magical Moment certificate, and an Honorary Citizen of Walt Disney World Resort pin.
Wear it proudly, new Disney citizens! There aren't that many of these pins out there. Enjoy!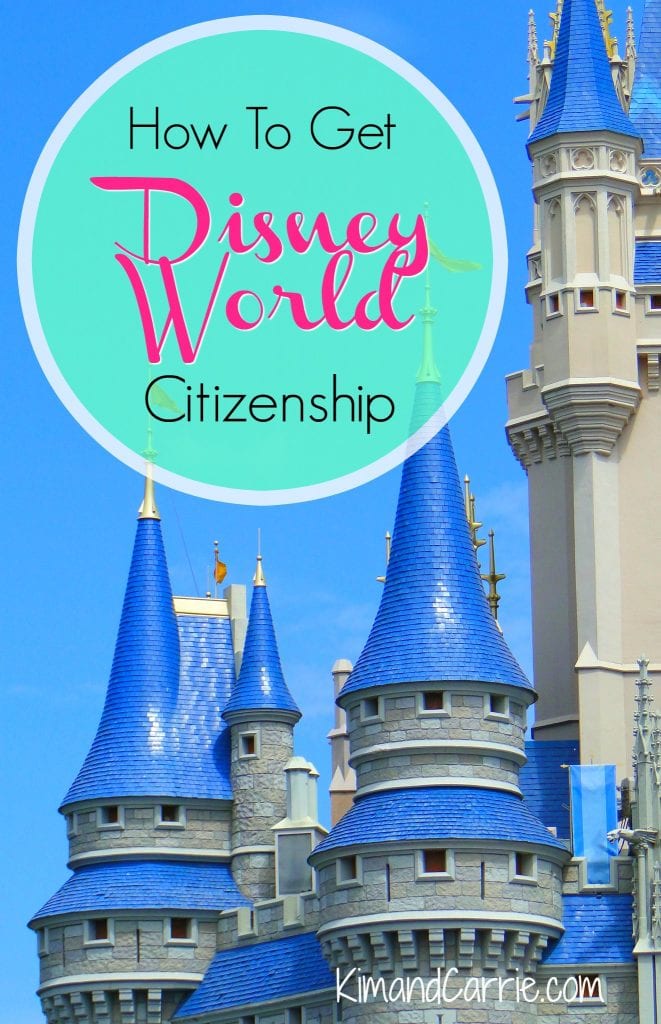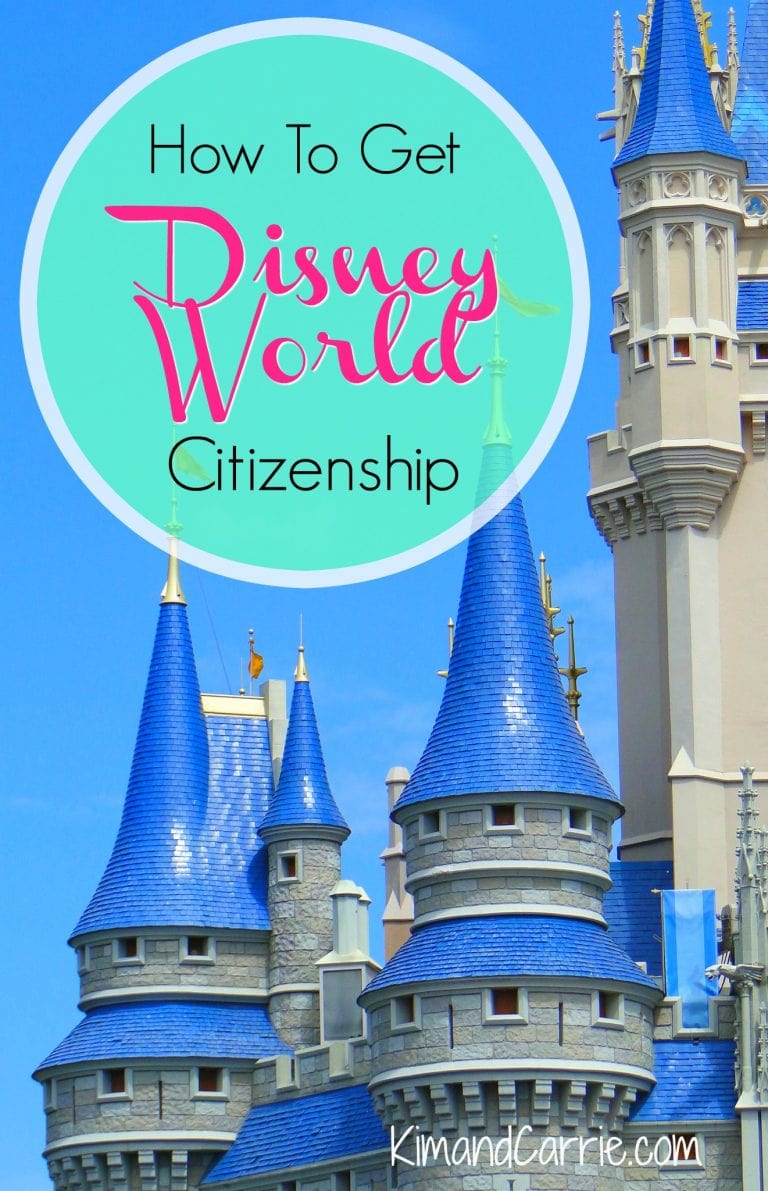 You may or may not be able to get this button at Walt Disney World anymore. But you can ALWAYS get these super cute buttons right now!
The super cute Home is Where the Castle Is button from ButtonBlizzard has all the classic Disney feels, with the Magic Kingdom castle and a Mickey Head silhouette:
Also, this cute Home is Where the Castle Is by TangledCelebrations:
This is the PERFECT button from TripThreads for going to Walt Disney World for the holidays:
If you like the simplicity of black and white, check out this Home is Where the Castle Is button from MagicalMonograms:
Of course, there are SO many custom made buttons available. We love this Disney Treats button from MouseNecessities:
And then there is the My Happy Place button which pretty much sums up all of Walt Disney World:
More Disney Tips
Love great Walt Disney World tips and tricks? Make your Disney vacation more stress-free with these helpful articles: