Are you dreaming of a Disney wedding bouquet? Or want to throw a Disney themed party? Then you'll definitely want these easy DIY instructions of how to make a Mickey Mouse flower.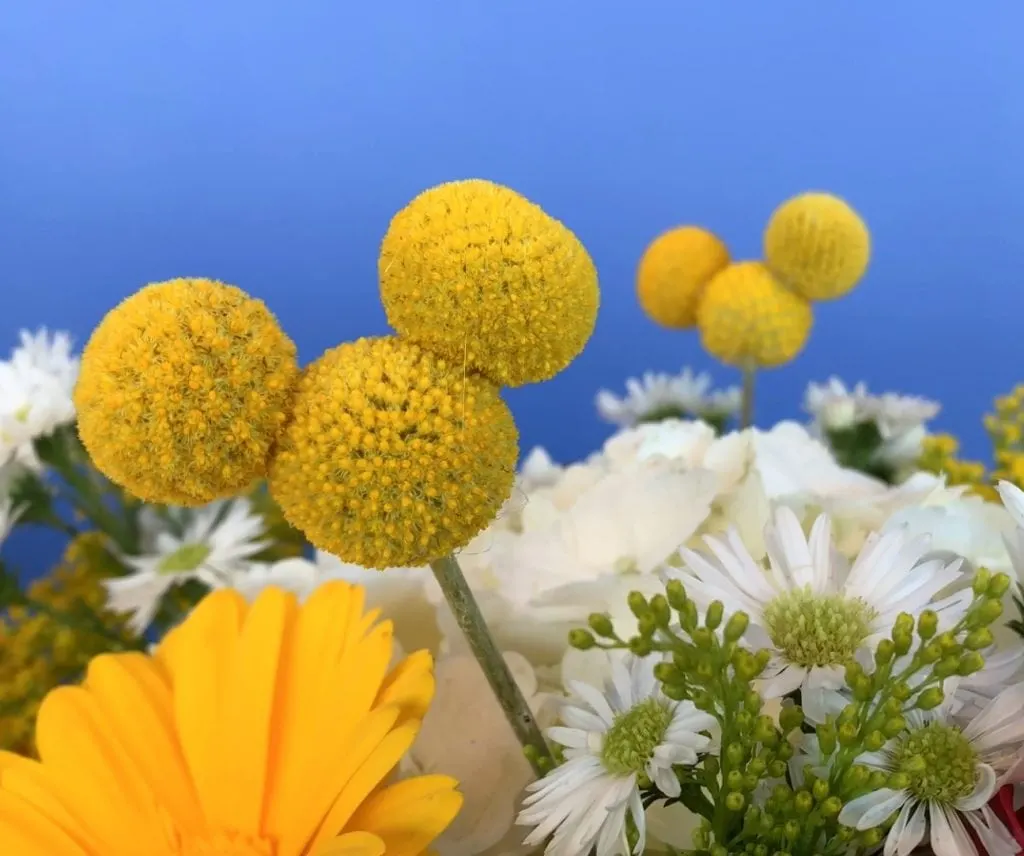 Disney Floral Bouquet
If you bought a floral bouquet from Walt Disney World or Disneyland, chances are you are going to pay a pretty hefty price for flower bouquet with Mickey Mouse flowers.
By the way, this is how you can get a behind the scenes tour of the Disney Floral Department in Orlando, Florida! If you order a Disney floral arrangement or Disney bouquet for your wedding, this is where they make it.
But you don't need to special order a Disney floral arrangement. In fact, you can create a Disney floral bouquet with inexpensive flowers from the grocery store and simple craft supplies.
DIY Mickey Mouse Flower
There's nothing like seeing something in a Mickey Mouse shape to make you feel happy. Whether it's Mickey Mouse waffles, Mickey Mouse tomatoes or Mickey Mouse flowers.
Here are the simple instructions in how to make a Mickey Mouse flower. And you can even make the Disney themed flowers and have them last for years!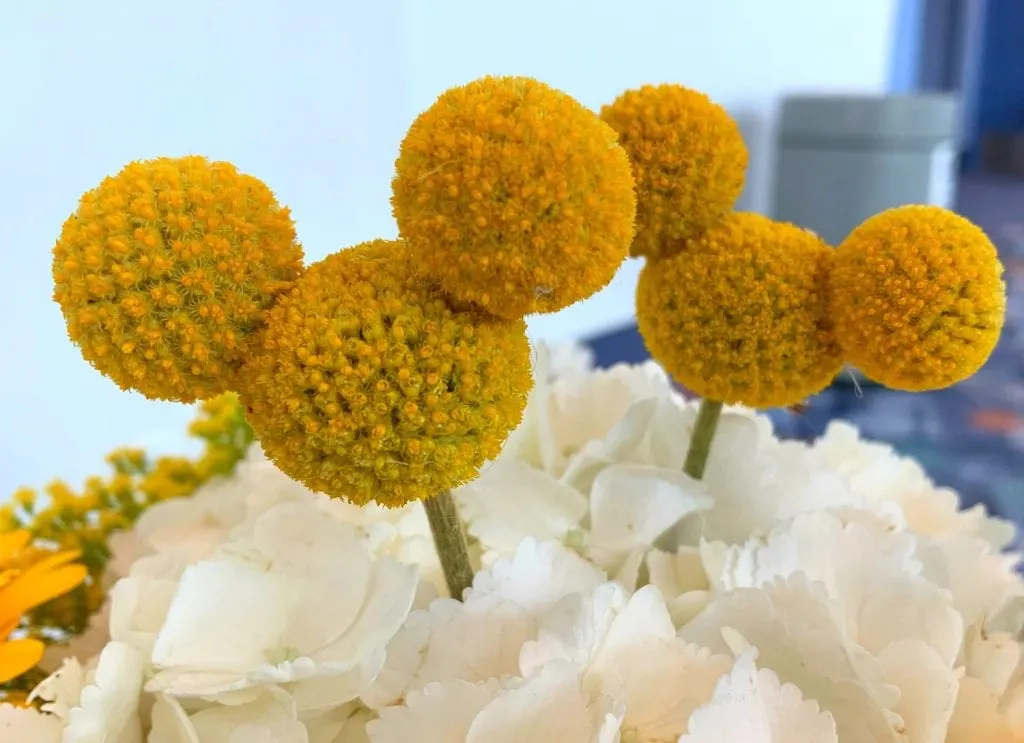 How to Make a Mickey Shaped Flower
Get three Craspedia flowers for each Mickey Mouse flower you want to make. These flowers can be fresh or they can be dried Craspedia flowers. If you use dried Craspedia flowers, your Mickey Mouse flower will last a very long time.
Cut the stem off of two Craspedia flowers directly under the flower head.
Hot glue each of the two Craspedia flower heads to the top of the Craspedia flower on the stem.
Where to Use Mickey Mouse Flowers
These cute Mickey Mouse flowers are the perfect addition in:
Wedding Bouquets
Birthday Party decorations
Anniversary flower arrangements
Potted houseplants
Cheer You Up Bouquets
Get Better Soon Flower arrangements
Using in crafts (consider attaching the Mickey Mouse flowers to a picture frame, etc.)
More Disney DIY
These Disney Christmas ornaments are a blend of farmhouse chic and Disney magic. Use a theme park map to make these magical ornaments.