Legos are classic children's toys. And, let's face it, toys for lots of adults, too! If you are looking for a classic children's birthday party theme that every kid will love, you just can't go wrong with Legos. That's why we want to share how to make Lego cupcakes with super easy edible Legos toppers that kids will love to eat!
We love everything Legos! Especially since Kim lives so close to LEGOLAND which is one of central Florida's hidden gems and so much fun to visit with kids!
Lego Cupcakes Recipe
These cute Lego cupcakes are easy to make for children's birthday parties or any time you want to celebrate. Customize the colors to whatever favorite Lego colors you want. And feel free to double or triple the recipe to accommodate a larger party.
Ingredients
Directions
If you are making your own cupcakes, make sure that they are completely cooled before starting the rest of the directions.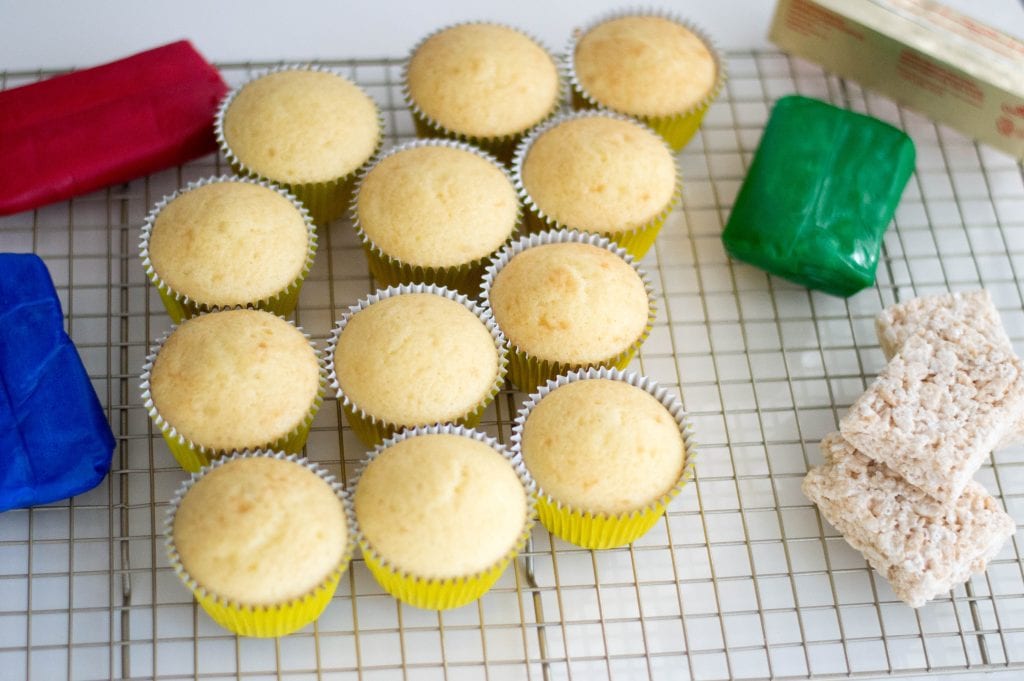 With an electric mixer, mix together butter, sugar, and milk, gradually increasing the speed to high, to make buttercream icing. Mix until the buttercream is smooth and forms semi-stiff peaks.
Save about 3 tbsp. of the buttercream in a separate bowl. Color the rest of the buttercream with yellow food coloring.
Line a baking sheet with wax paper and cut your Rice Krispies treats into small, rectangular shapes (about 2 in x 1 in). You will want 24 of them (which means 2 Legos on each cupcake). You can modify the size based on the size of your cupcakes, whether you want to make edible Legos for a cake or brownies, etc.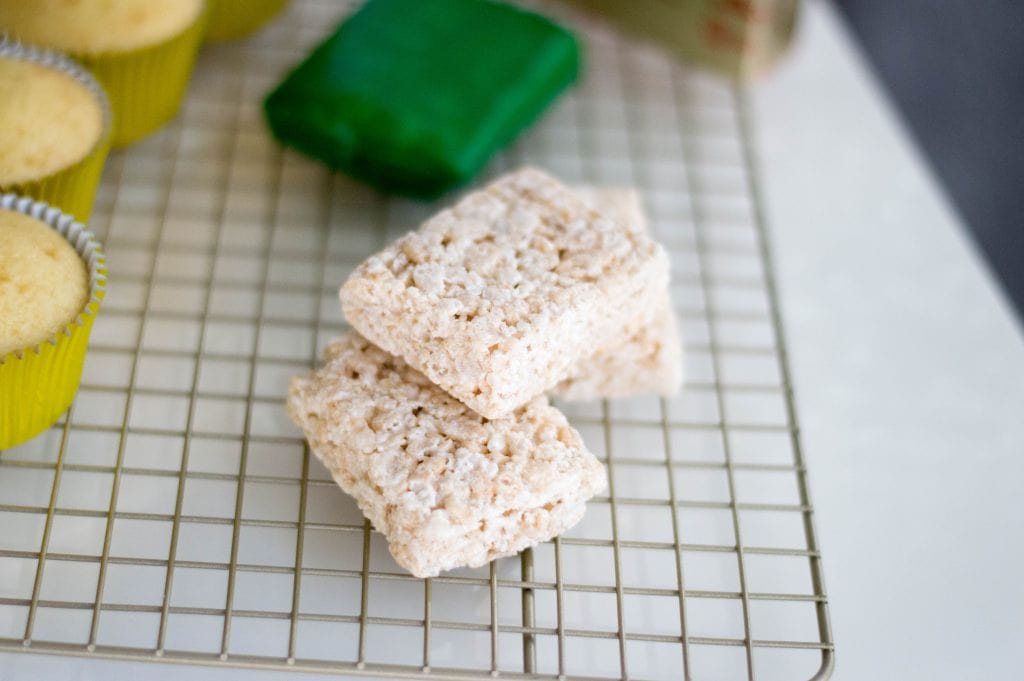 Spread the cut Rice Krispies treats entirely with a thin coat of white buttercream.
Roll each fondant color to be about ¼ of an inch thick. Roll on top of cornstarch so that the fondant doesn't get too sticky.
Using the tip of a #12 Wilton icing tip, cut out 16 circles of each fondant color. These will be the raised parts of the Legos.
With the remaining fondant pieces, cut rectangles of each color that will be able to completely wrap around the Rice Krispies treat to cover it. So, if you have a 2 in. X 1 in. treat, you will want a piece of fondant that is at least 3 in. wide and 4 in. tall to wrap around the treat to completely cover it. Pinch the fondant to seal the edges and make the Lego color look smooth.
To complete the edible Lego, use a paintbrush to brush a dab of water on the back of each mini circle fondant that was cut from the #12 Wilton icing tip. Place 2 of the dots on top of each Lego.
Frost each cupcake with yellow buttercream and place two of the Legos on top.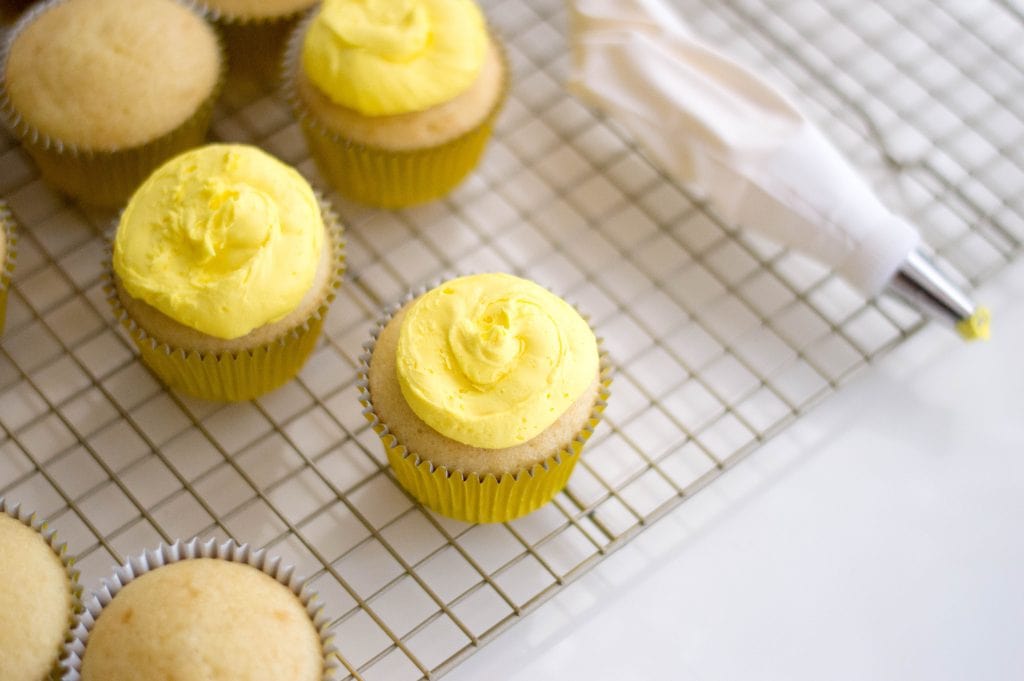 But don't stop there! There are so many ways to create a fun Lego themed party! Here are some great ideas for Lego parties.
How to Make Edible Legos
Our Lego Cupcakes recipe shows you how to make edible Legos using Rice Krispies treats and colored fondant. The edible Legos have a bit more crunch and stability compared to other edible Legos.
However, there are lots of other ways to make edible Legos. You just have to pick the best ones for your project.
Candy molds are among the most popular ways to create Lego shapes that you can eat.
So you can make edible Legos with chocolate or other moldable ingredients.
Gelatin Legos are also easy to make with Lego molds, but don't work as well on top of cupcakes, cakes, brownies, etc.
Think of the gelatin Lego molds as an easy finger-food snack.