We are so excited for the Incredibles 2 movie! I've already been to Walt Disney World to experience the Incredible Summer events (check out Instagram for some pics) and loved seeing the Incredibles characters walking around the Magic Kingdom! Whether your kids want an Incredibles themed birthday party or you just want to celebrate the new movie with this kid-friendly no bake snack, you'll love these easy Incredibles treats.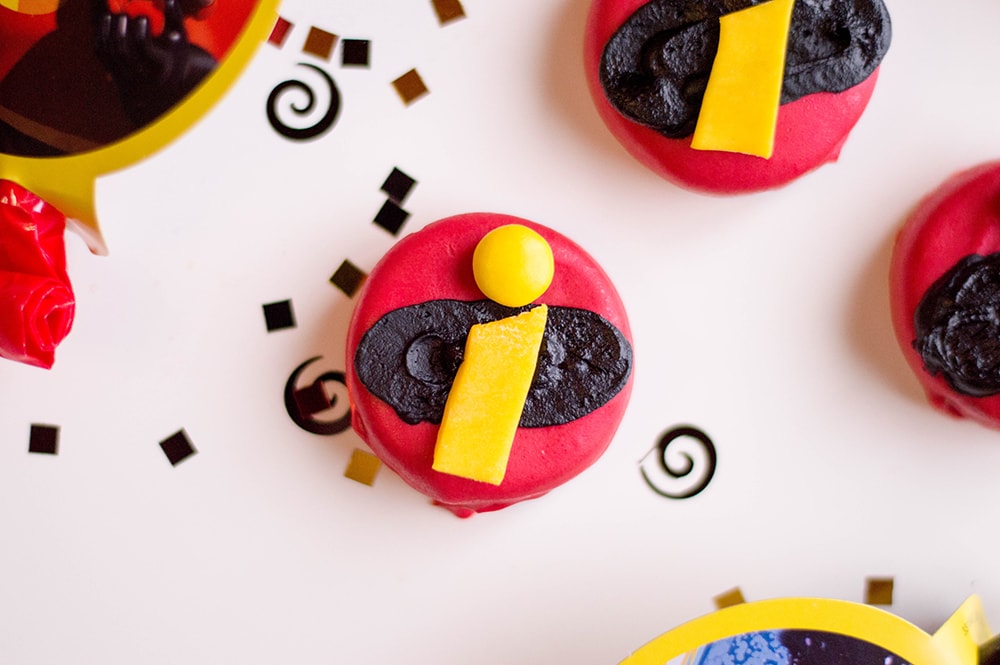 These Incredible treats showcase the family's unique logo. So when you make these Incredibles treats, everyone will instantly recognize them from the Disney movie. Check out the official poster below:
You'll feel like a superhero when you make these adorable Incredibles treats that require no oven, no baking, and a few ingredients that you could honestly order off of Amazon right now.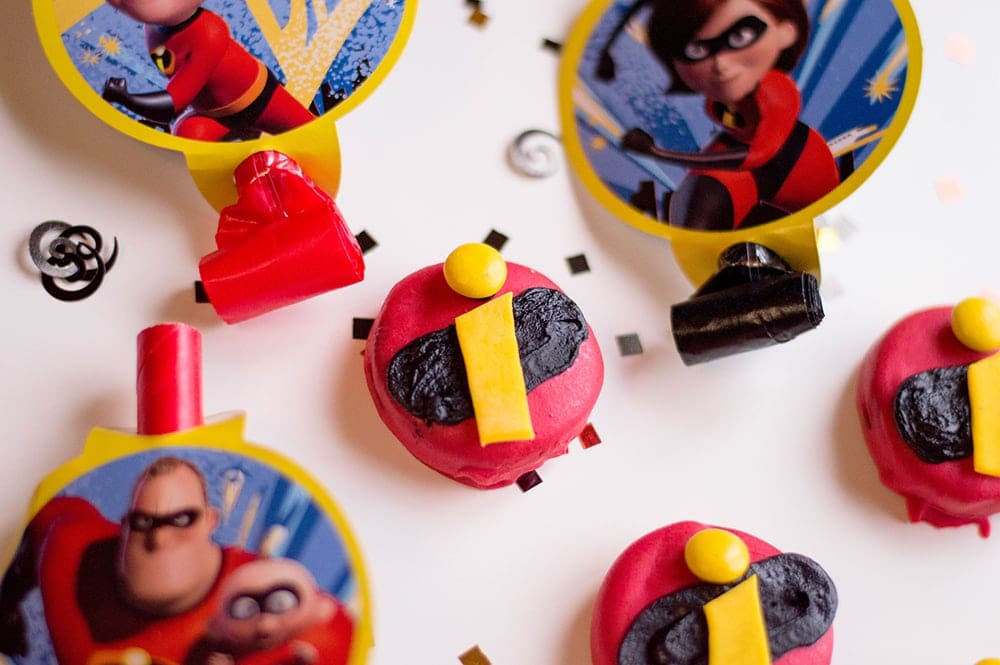 Incredibles Treats
Ingredients
2 cups red candy melts
2 tsp. coconut oil
12 sandwich cookies (such as Oreo)
2-4 oz. yellow fondant
Cornstarch for rolling
Black decorating icing
12 yellow candies/M&Ms
Yields: 1 dozen decorated cookies
Directions
Line a baking sheet with wax paper. In a microwave-safe bowl, microwave candy melts and coconut oil in 30-second intervals until completely melted.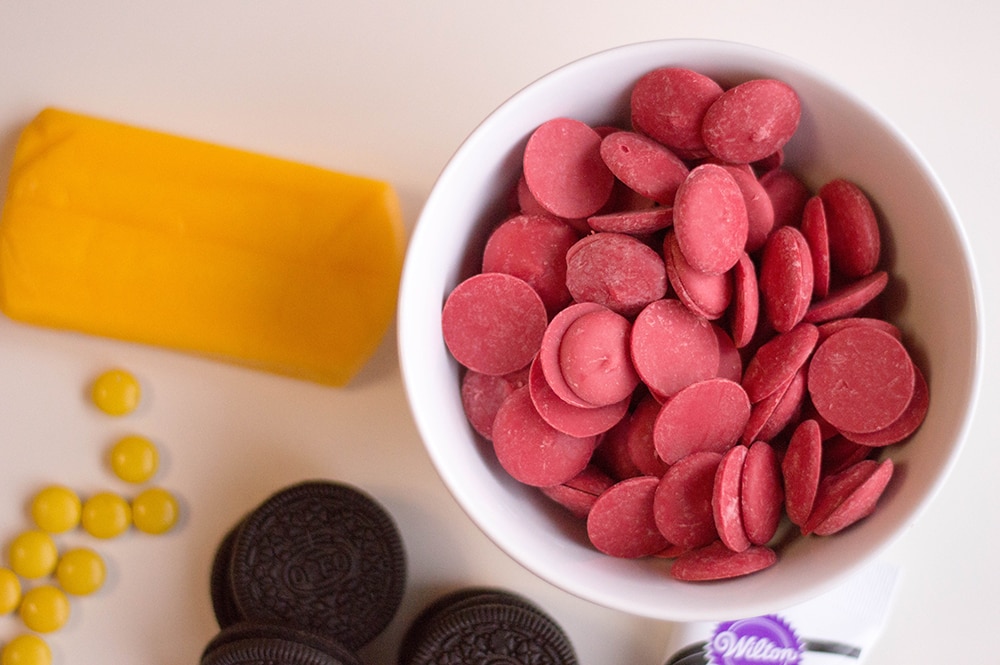 With the help of a fork, dip each Oreo cookie into melted candy and coat entirely. Place carefully on lined baking sheet and allow to set.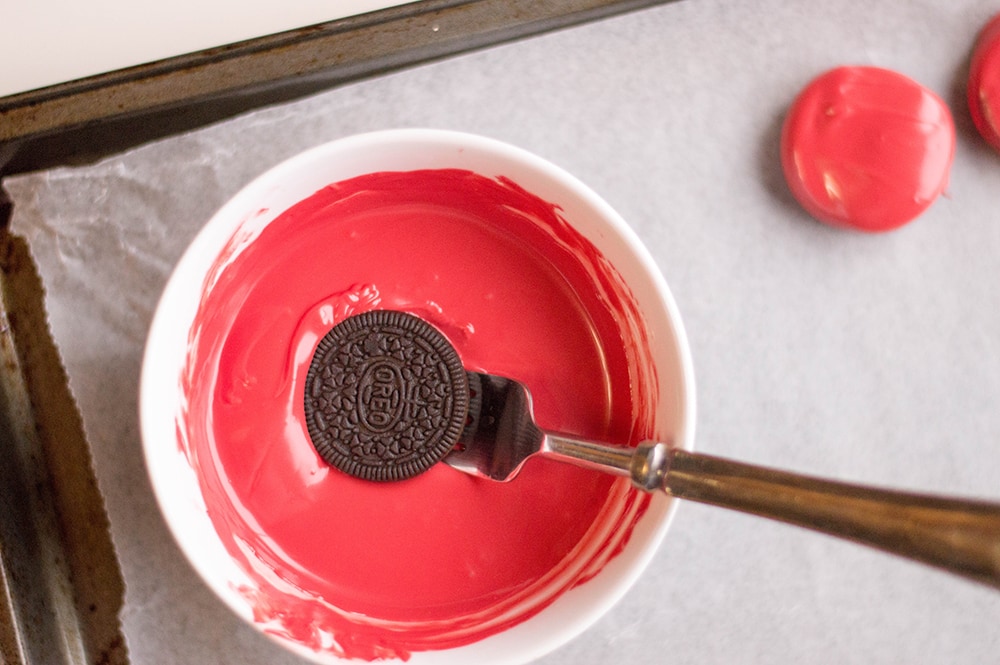 As the candy sets onto the Oreo, prepare yellow fondant shapes. Line a small square pan with wax paper. Lightly cover your work surface with cornstarch and roll out your fondant until they are about ¼ of an inch thick.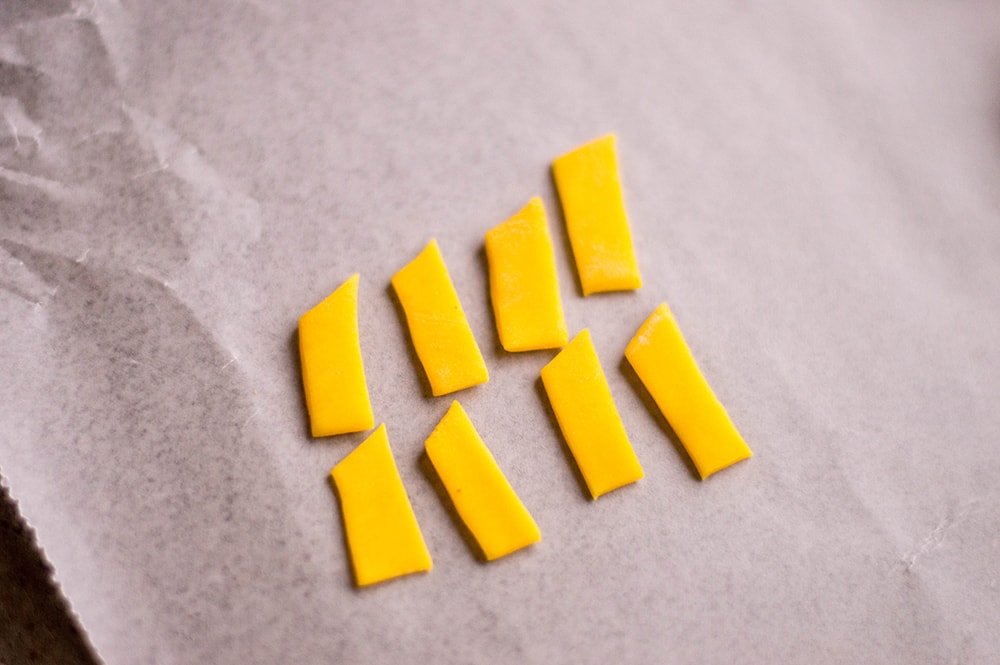 Using kitchen scissors, cut out small rectangles, about 1.5 inches long. Then snip off the top at a diagonal.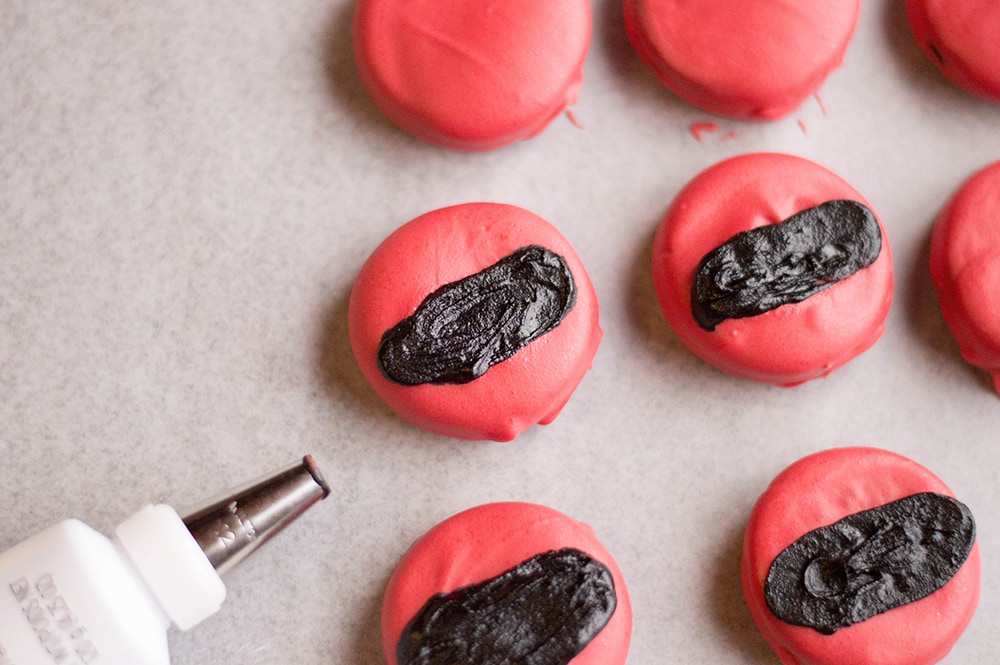 With your black icing, draw out a solid black oval, on a bit of an angle (you'll want it to look as much as The Incredibles logo as possible). Stick on your yellow candy (this will act as the "I's" dot and then your fondant shapes.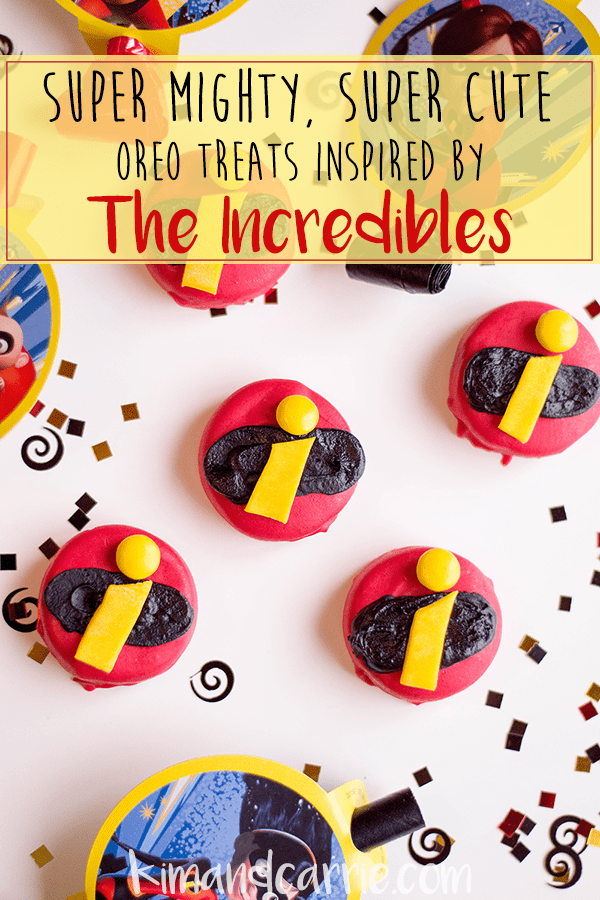 If you love these easy Disney no bake snacks, then check out these cute ideas, too:
And check out these adorable Incredibles party supplies:


We'd love to hear what you think – Do you love the Incredibles movies? Are you planning on enjoying the Incredible Summer events at Walt Disney World in Orlando this year?