This decadent Smores Bread Pudding Recipe is so easy to make in an Instant Pot!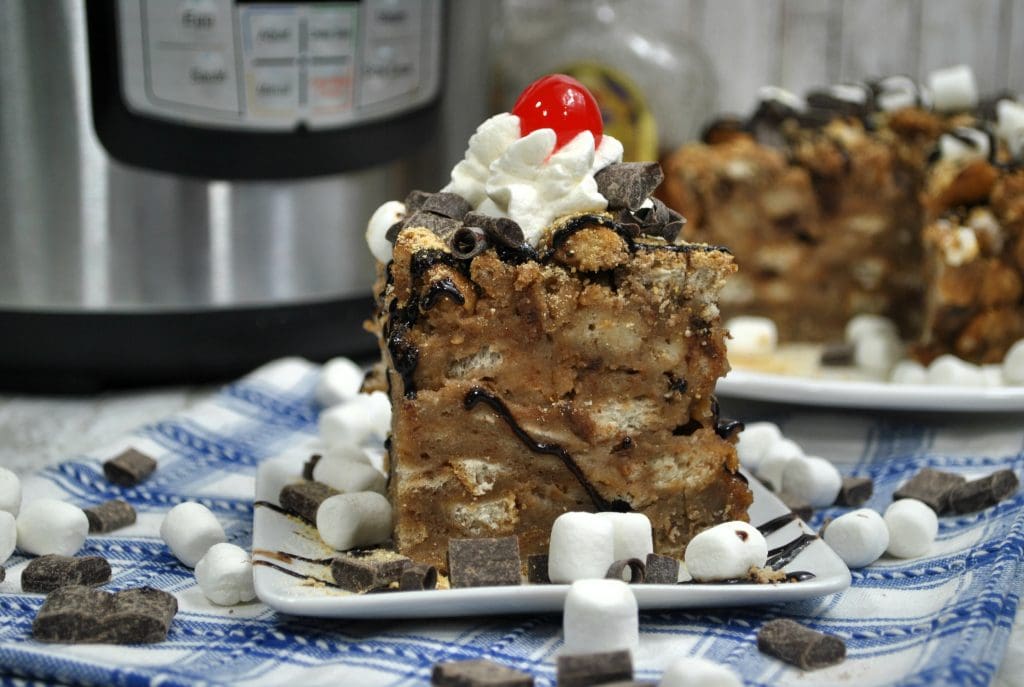 It's safe to say that we love s'mores! Whether making Smores over a campfire while traveling the country by RV, or on a fire pit in our backyard, there is something just so classic about the flavors of melted marshmallows, chocolate and graham crackers together.
But Smores often aren't enjoyed once cooler weather keeps us indoors. And that's a shame. Because Smores can make you feel happy all year round.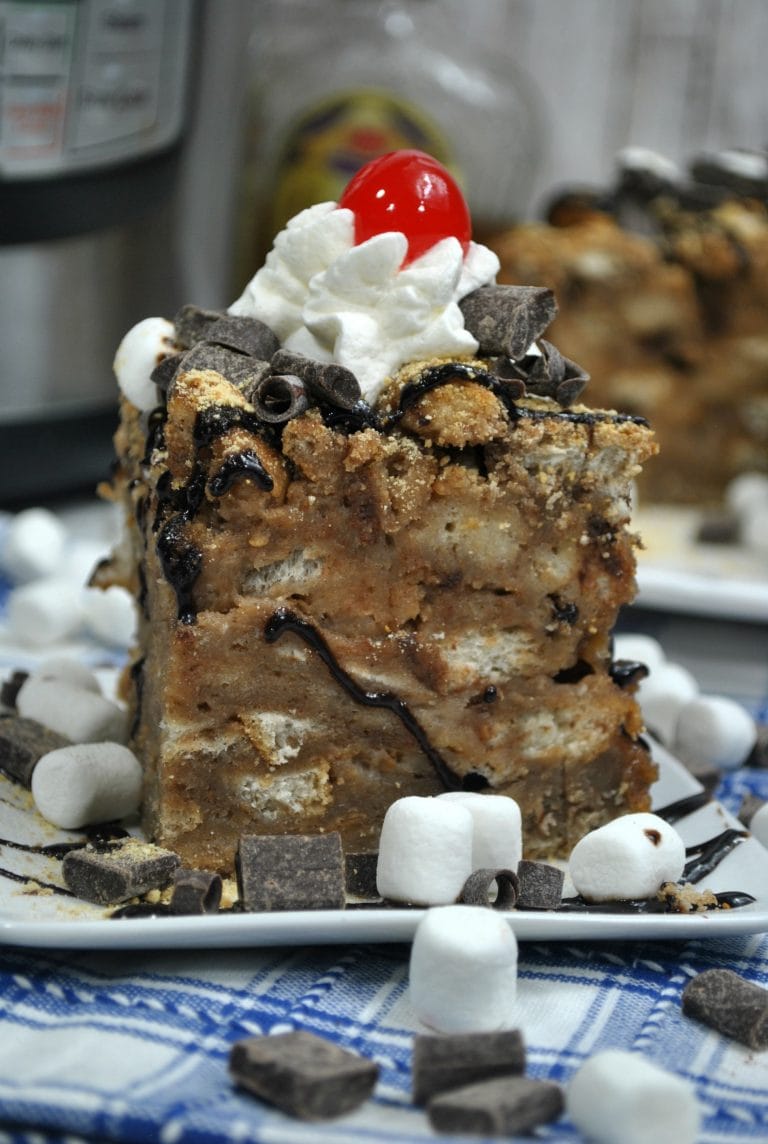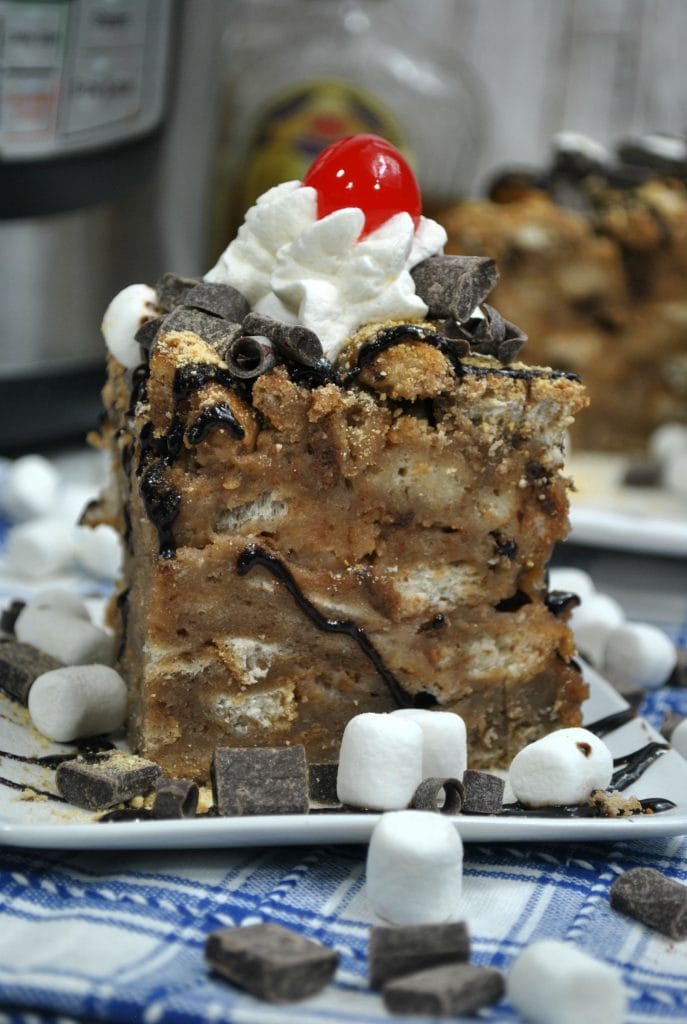 So why not indulge in this rich, decadent Smores Bread Pudding that's easily made in an Instant Pot?
Gather together the ingredients and make this campfire favorite any time of the year.
With a Crown Royal sauce, this Smores Bread Pudding definitely is a fan with adults, whether for tailgating parties, birthday parties, pot lucks or a dessert at home.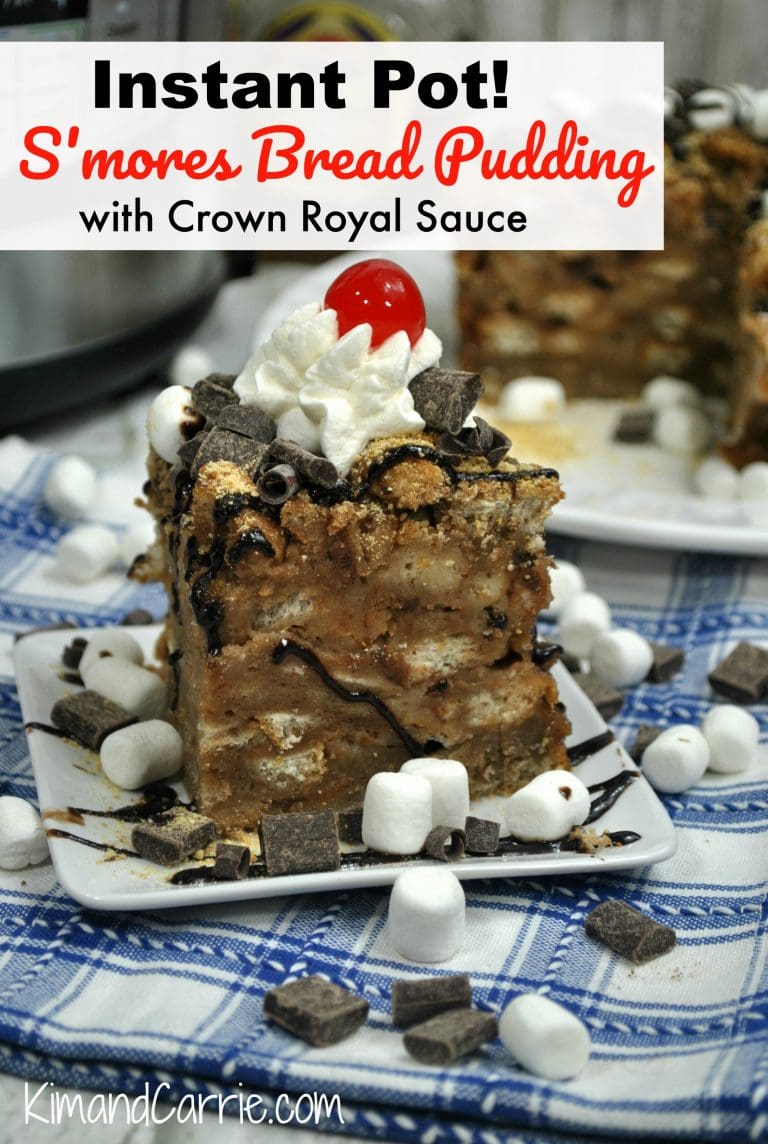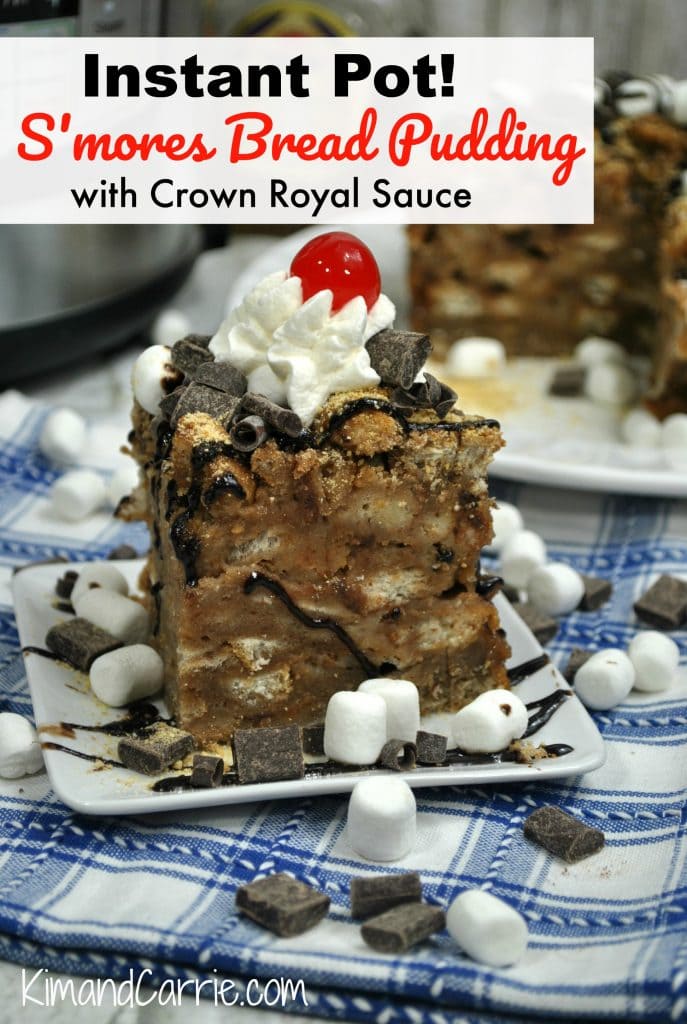 Instant Pot Smores Bread Pudding w/ a Crown Royal Sauce
Ingredients
Smores Bread Pudding:
5 cups French bread, cut into 1 inch cubes
4 eggs
1 (14 ounce) can sweetened condensed milk
¾ cup milk
1½ teaspoons vanilla
1½ cups mini marshmallows, divided
¾ cup milk chocolate chips, divided½ cup coarsely crushed graham crackers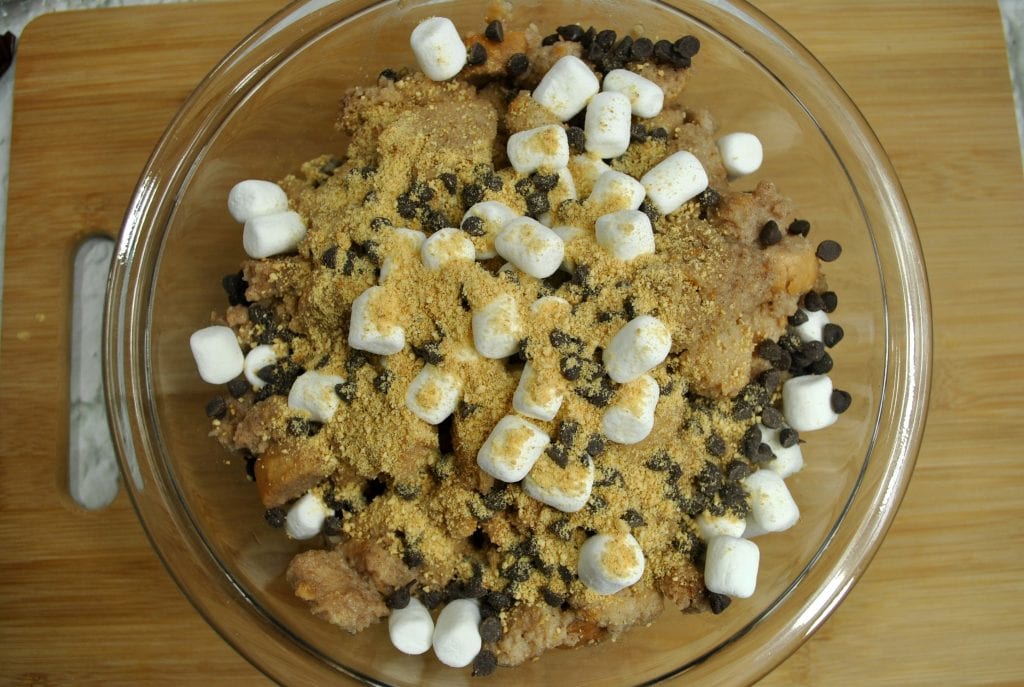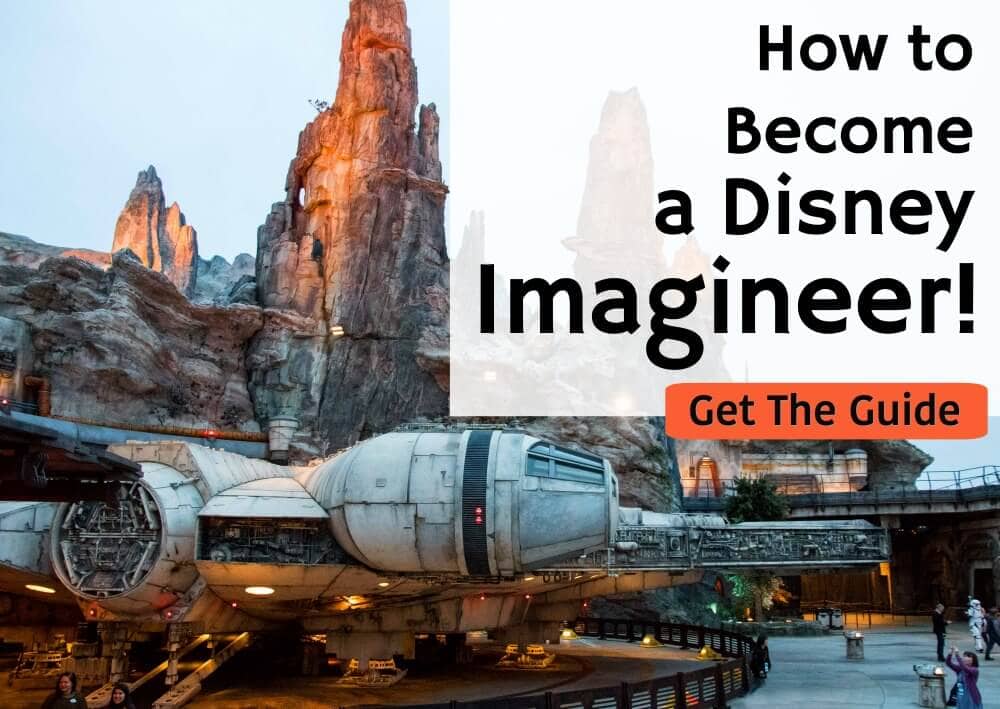 1 cup brown sugar (packed)
1/2 cup (1 stick) butter
1/2 cup whipping cream
2 tbsp. Crown Royal3/4 tsp. ground cinnamon
Spray an 8″x8′ baking dish with cooking spray.
Chop your bread into large chunks. Then place bread in the baking dish.
In a medium bowl add your eggs, sweetened condensed milk, whole milk and vanilla. Mix with a spoon to combine.
Add ½ of the marshmallows and ½ of the chocolate chips over the bread. Mix together.
Pour the egg mixture over the bread. Toss the ingredients together with your hands and lightly press the bread down to make sure all the bread is coated with the egg mixture.
Cool in your refrigerator at least 10 minutes to set.
Add ¾ of the graham crackers over the top of the bread.
Add one cup of water to your Instant Pot and set in the trivet.
Cover your bread pudding with foil.
Place your bread pudding on the trivet and set your Instant Pot to manual high pressure for 20 minutes.
Once cooked allow for a 20 minute natural pressure release.
Remove the bread pudding from the Instant Pot.
For the Crown Royal sauce:
In a medium sauce pan, melt brown sugar and butter over medium heat.
Stir until melted and smooth, about 2 minutes.
Add whipping cream, Crown Royal and cinnamon. Bring to a simmer. Simmer until sauce thickens and is reduced to 1 1/2 cups, about 5 minutes.
Pour over slices of Smores Bread Pudding on plates or in bowls.
Garnish with the remaining marshmallows, chocolate chips and graham crackers over the top.
More Recipes: