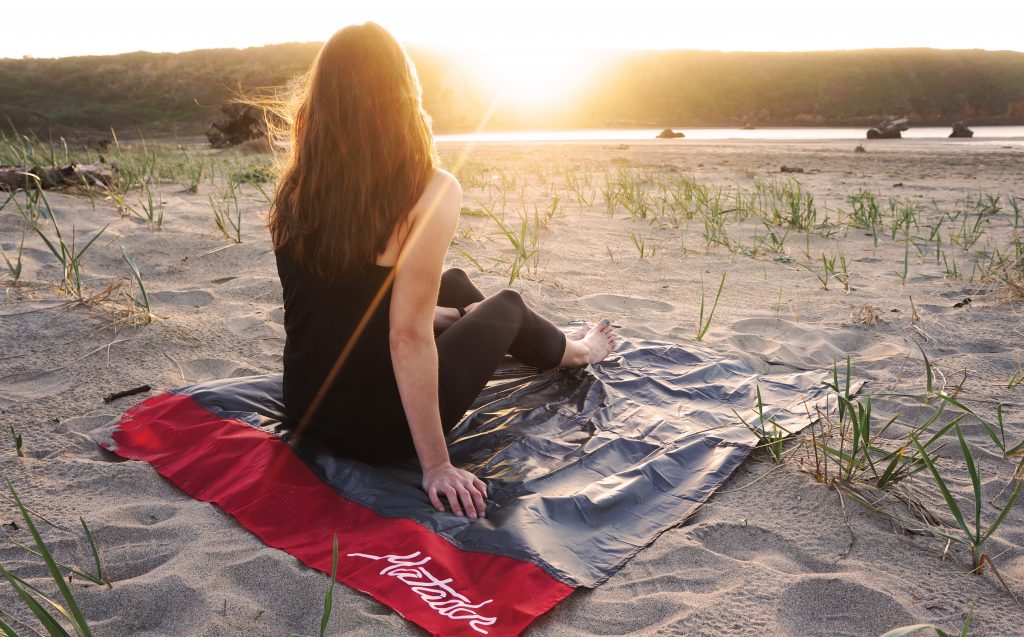 I always enjoy trying new products, especially ones that could possibly make my life easier! The Matador Pocket Blanket is a compact lightweight nylon mat that is designed for use outdoors whether you are at your child's soccer game or taking a break while on a hike.
I like the idea of how lightweight the mat is as well as how compact it is; making throwing it in your pocket or a bag very convenient.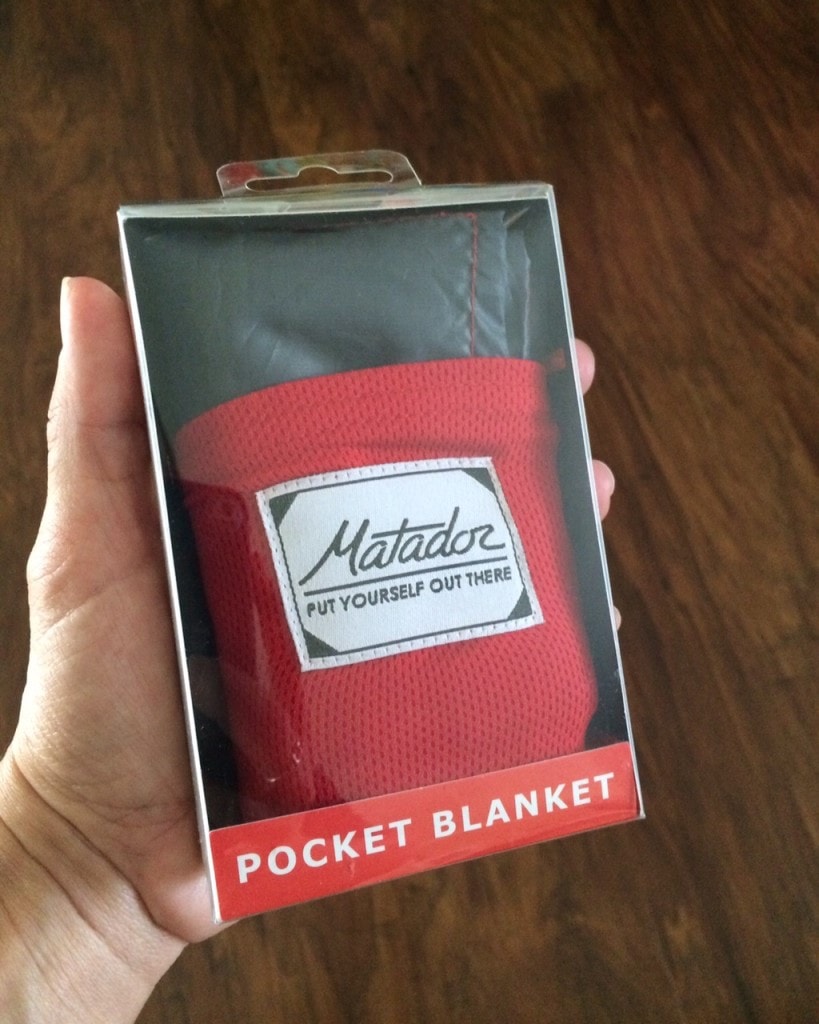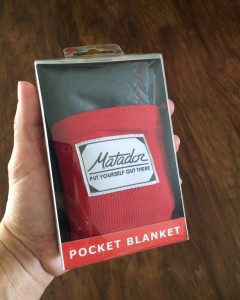 Being so lightweight can become a negative aspect, as well as a positive aspect of this mat.
While the mat has weighted corners, they are hardly heavy enough to keep it from moving in the wind or being scrunched up when sitting on it. I have a small child who pulled it up into a ball shortly after being placed on the mat. I have tried a similar mat designed for children with the same result, so it's no fault to the product. However, while sitting at a ball game, it is a great ground cover for me as well as my little one keeping us off of the ground especially damp grass!
Despite the thinness of the HyprLyte nylon fabric, a fantastic feature is that this blanket is puncture resistant. This makes it beneficial for anyone that may use the mat for where sticks or rocks may be a concern. The blanket is also water-resistant keeping you nice and dry when the ground is wet. I have used mine several times while watching my step-son's baseball games and it's been great!
You may be wondering about how easy it is to get this blanket folded back up into its tiny packaging. The Pocket Blanket has a stitched dotted line which acts as a guide for refolding. I was unsure if I would be able to get it folded back up so small, but the stitched lines really did make it easy! A minute later, I had my pocket blanket back in its tiny package and ready to go!  There is a 
YouTube
video online if you need visual guidance with this one!
 There are two different size blankets for you to choose from. The Matador Pocket Blanket for two people (44in x 63in) seen below, or the Matador Mini (44in x 28in) which will fit one person with ease.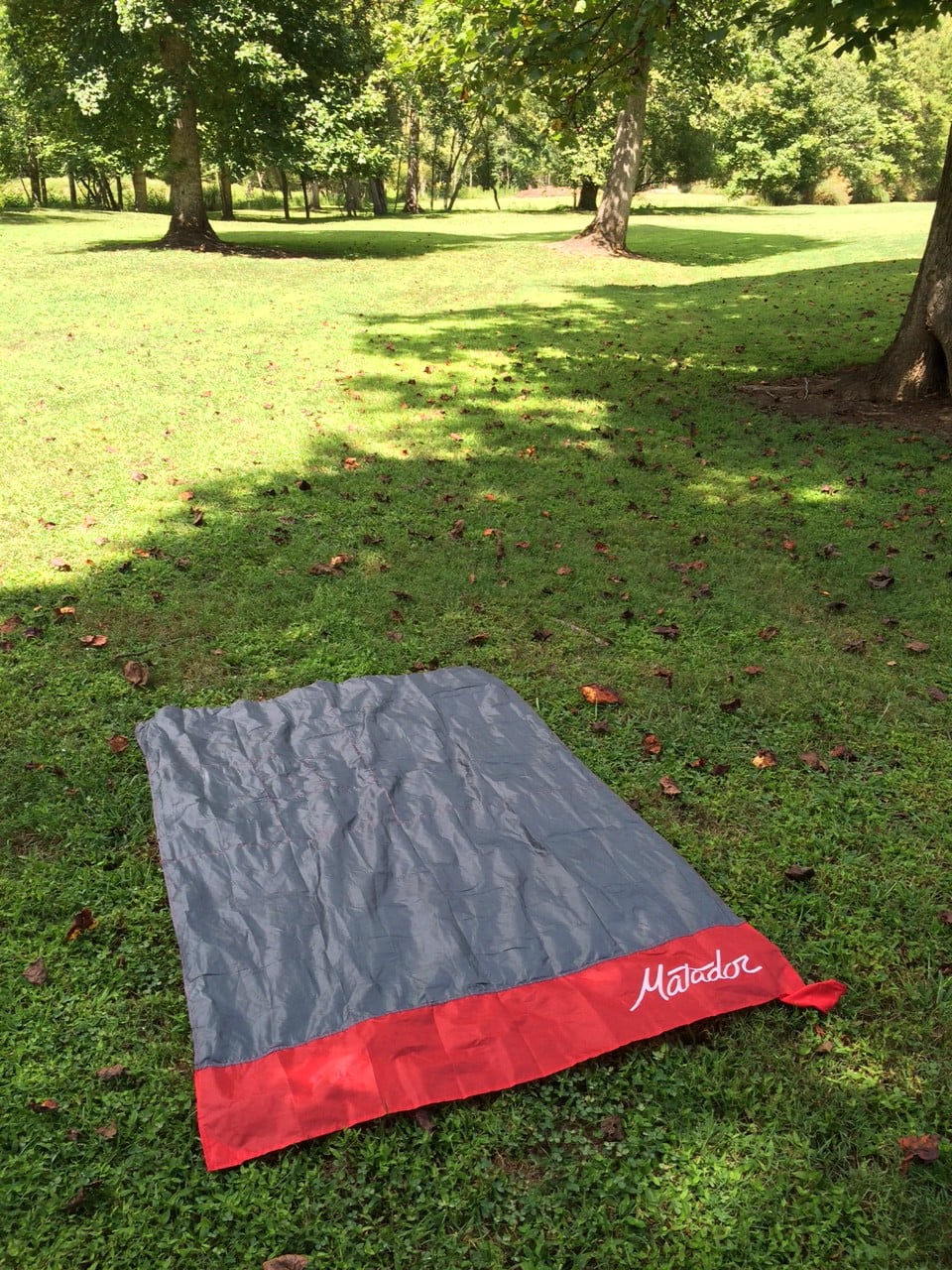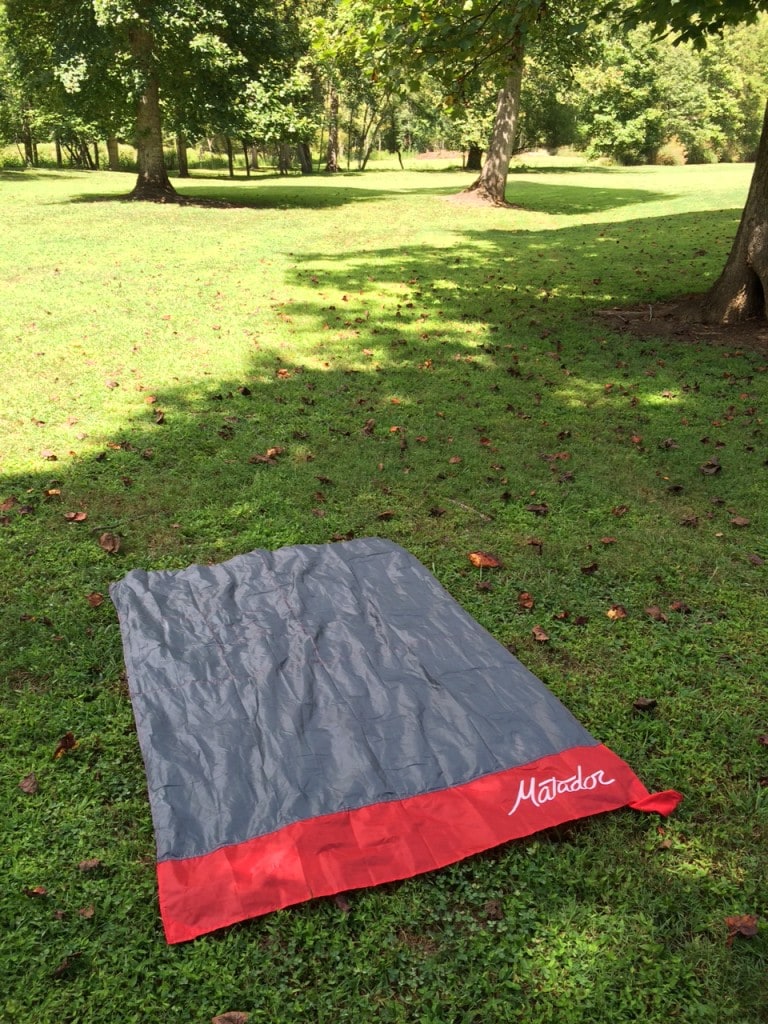 This is a nice option for anyone that could use a compact outdoor blanket. It is perfect for when packing space is an issue. Again, it is a thin blanket (keep in mind if using for smaller children), yet strong and effective. For anyone spending time outdoors, this will be a great product for you!