Dreaming of a Disney Christmas? You're not alone! So many people have a Disney Christmas tree for their home. So why not add some Mickey and Minnie Mouse sock snowmen, too?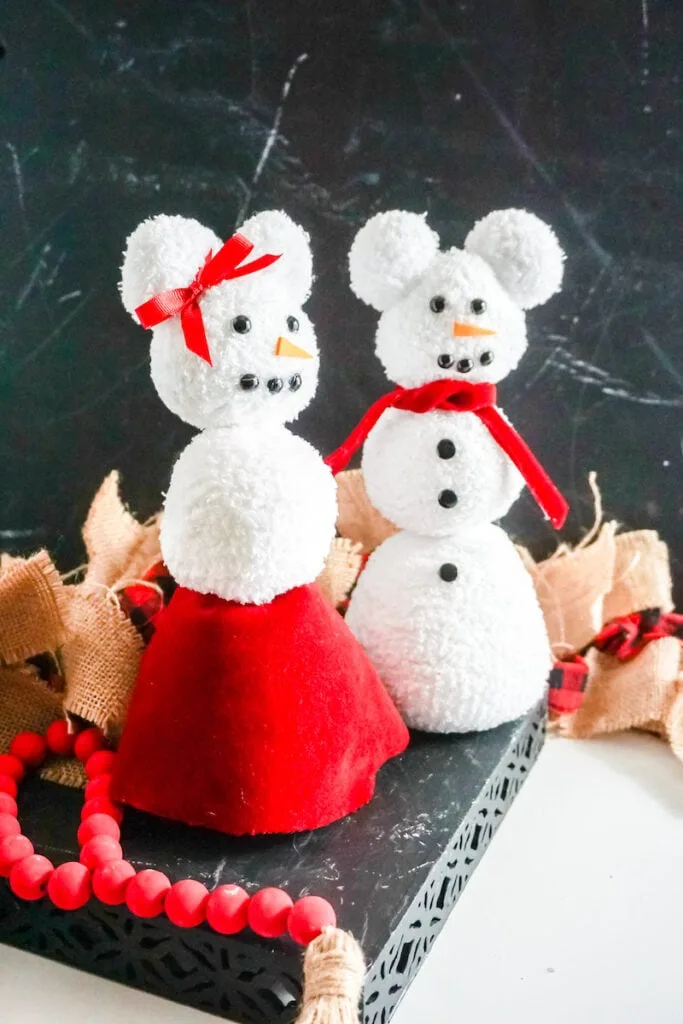 Actually, these are Disney snow people to be correct! They are each cute in their own way, with Minnie Mouse rocking a velvet skirt and hair bow. And Mickey Mouse looks dapper with his velvet scarf and buttons.
This no-sew craft is super easy to make. In fact, the kids might like helping you do it.
Unlike other instructions, our snowman craft doesn't use rice. So you can make these adorable decorations and keep them in storage year after year with no worries.
Customize with whatever colors or accessories you'd like. Maybe make Minnie's skirt out of a brightly colored Disney Christmas fabric. Or give her a red and white polka dot bow. If you can find a tiny little black top hat, add that to the Mickey Mouse snowman.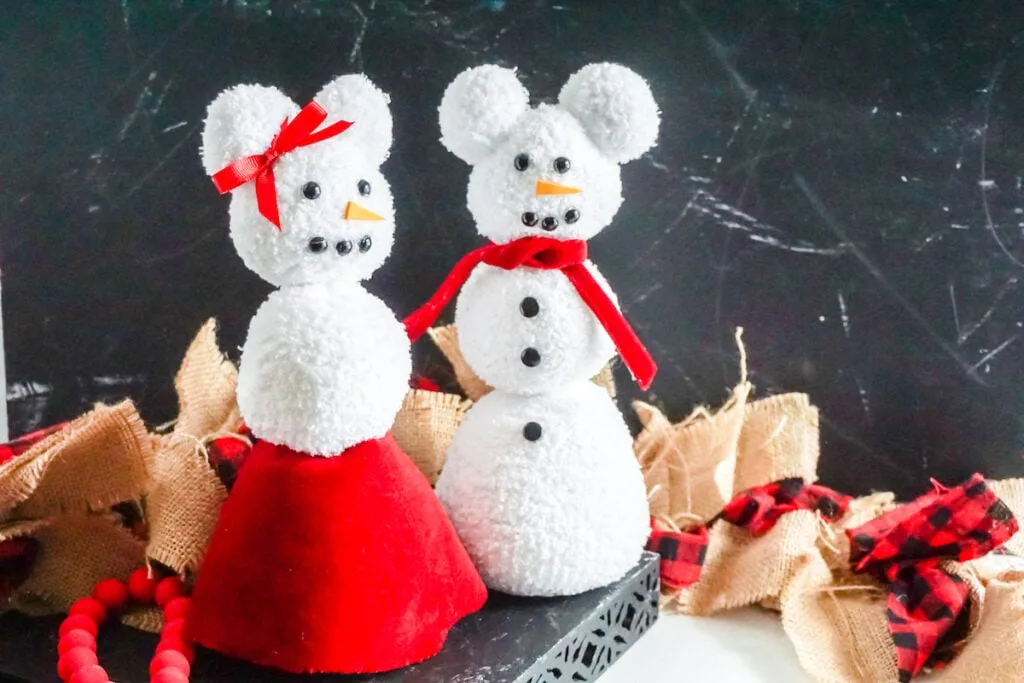 Be sure to check out our other Disney Christmas crafts, too! Such as these farmhouse Mickey Mouse wreath ornaments, and our Disney park map ornaments.
You might also like these easy Mickey Mouse coasters or Disney jars, too.
How to Make Mickey Mouse and Minnie Mouse Snow People
Supplies
¼-inch Red Ribbon

⅛ yd Red Velvet

2 Bamboo Skewers

White Embroidery Thread (optional)

4 Medium Rubber Bands

4 Small Rubber Bands

13 small Black Beads

Scraps Orange Craft Foam or felt
Tools
Hot Glue Gun & Glue

Scissors

Fabric Pencil

Ruler
Instructions
Stuff each sock with the polyfill stuffing.
On the top of the sock (the toe end), make two mouse ears on each side. Using a small rubber band (white is best so that it blends in), pinch a little bit of the sock and just a little stuffing inside, then wrap the rubber band around to secure the ears. Or, you can just use white embroidery thread to tie and make the ear.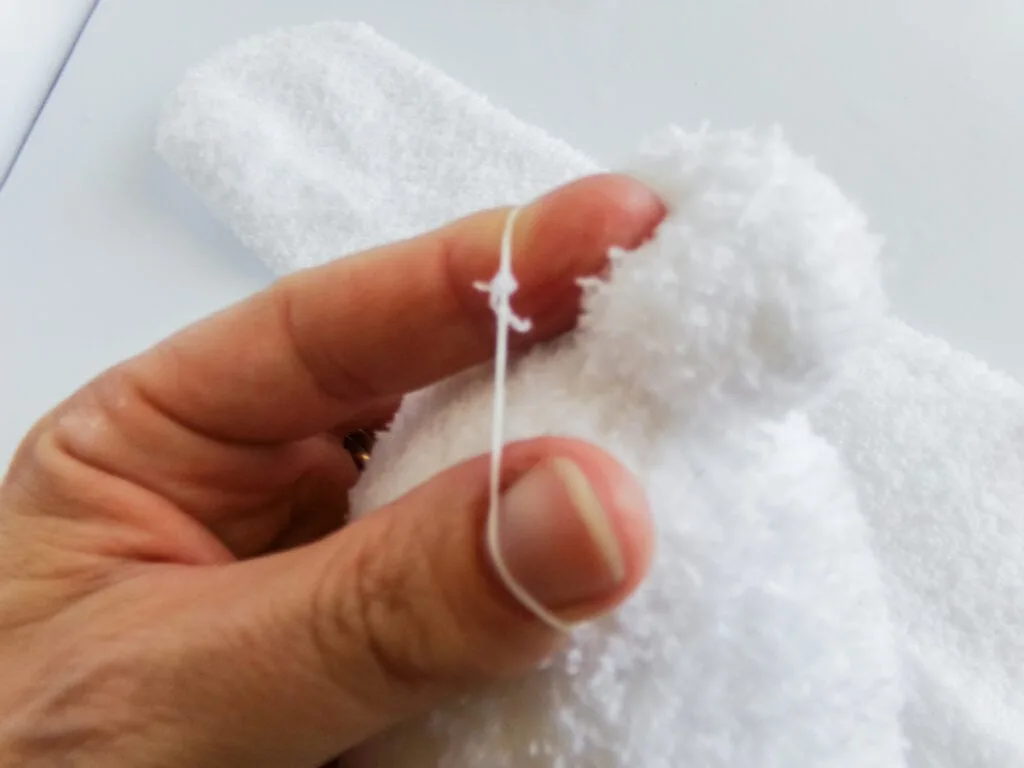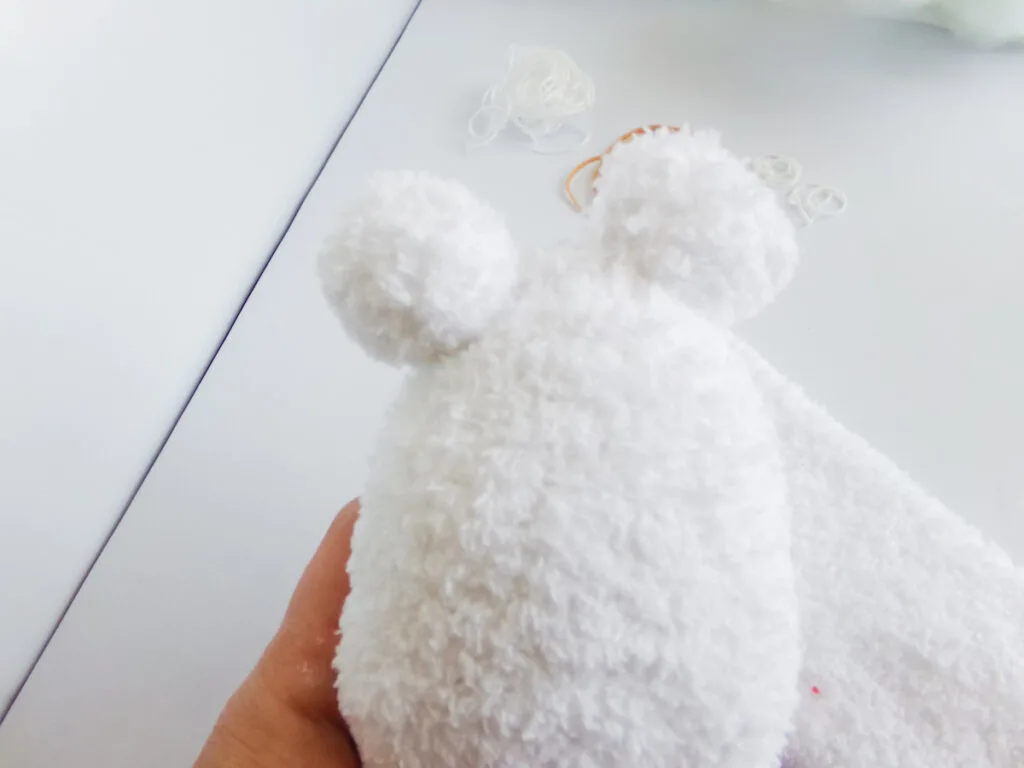 Section off the sock into thirds (you can do this visually or measure it out). Use a rubber band to wrap around the sock at each of the 1/3 intervals. Wrap the rubber band tightly enough (might need 2-3 times) to pull in the body so that there are three snowman sections.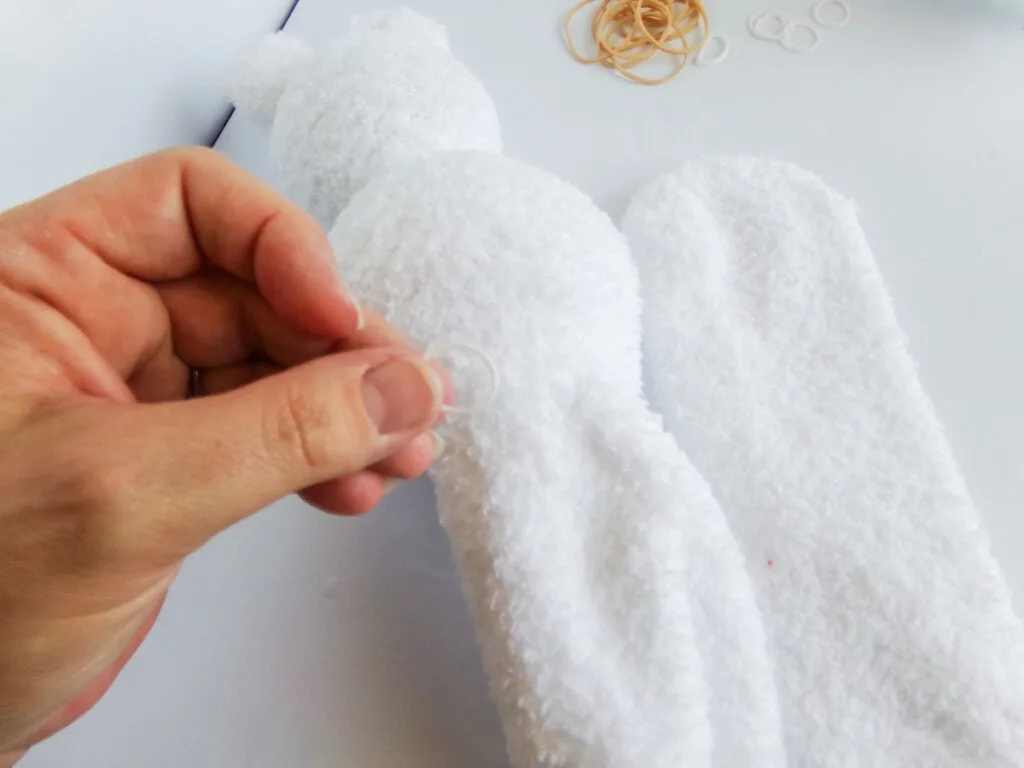 Slide a bamboo skewer through the center of the sock (with the blunt end towards the head part). Insert until the skewer is all the way in the sock. Then trim down the pointed part at the base to be even with the opening of the snowman.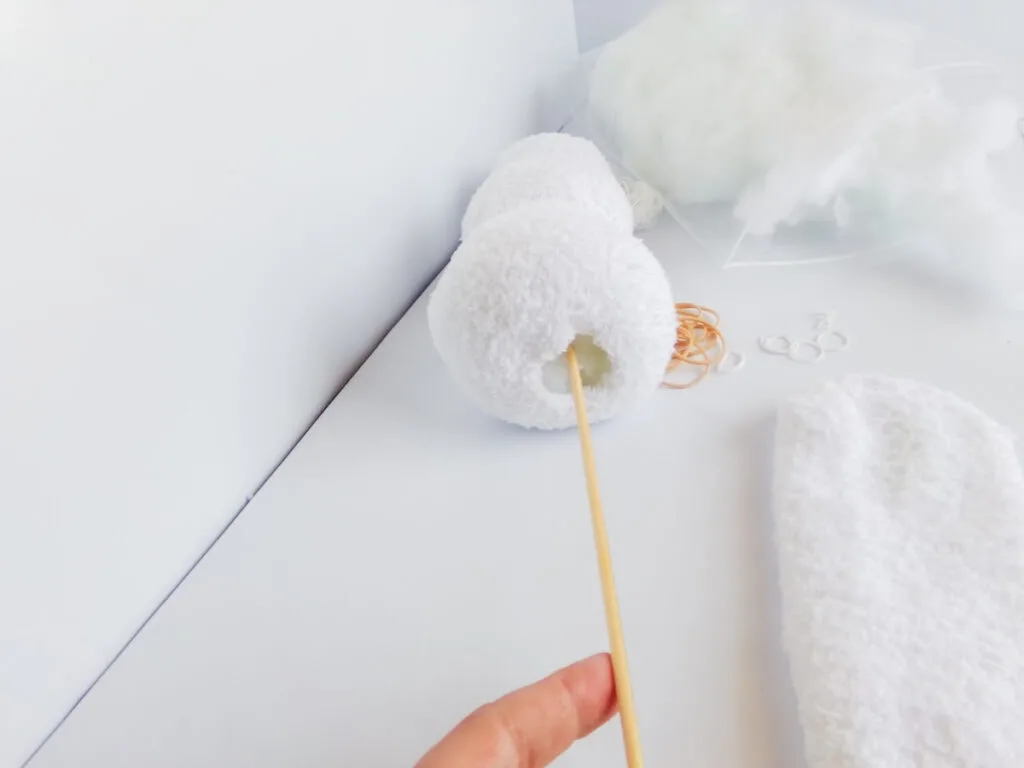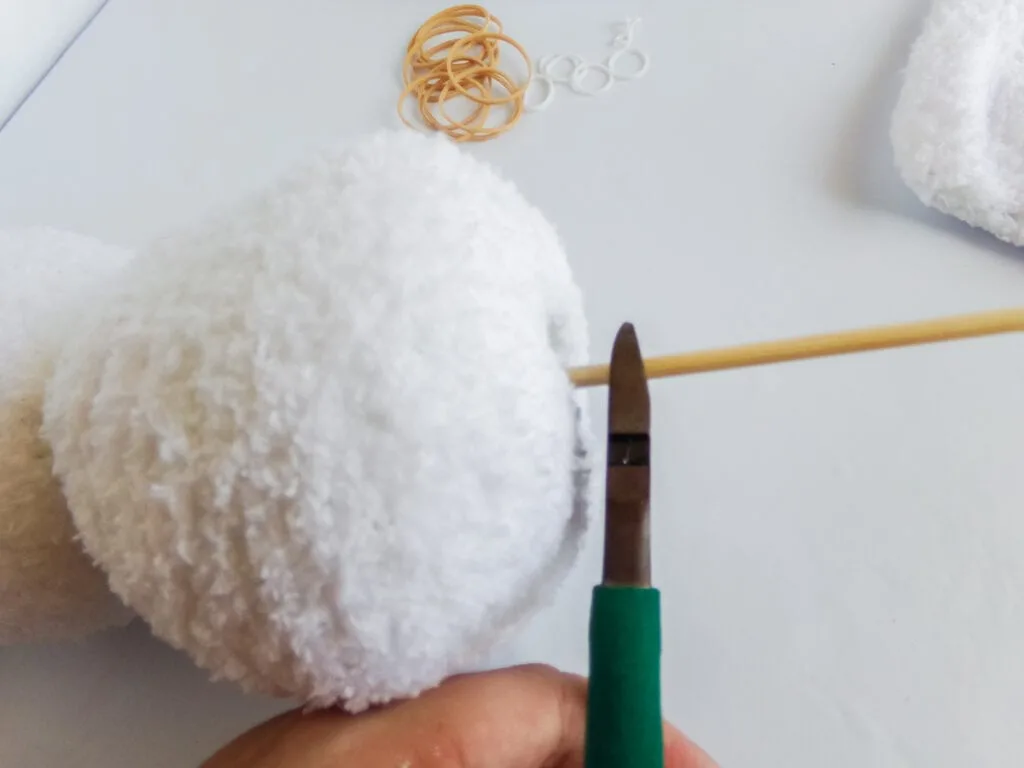 Tug the edges of the opening of the sock toward the skewer and hot glue it together, closing the bottom up. Or, you can use a needle and thread, making a running stitch around the edge of the sock, and then pull tightly and knot. This will close the sock so that the stuffing doesn't fall out, and it completes the round look of the bottom body section.
For the nose, cut thin tiny triangles from orange craft foam and hot glue the triangle to the center of the head pointing off to one side.
Add two small black beads to each face above the carrot nose for eyes. Then add 3 beads under the nose for a smile.
For Mickey Mouse Snowman
Glue 3 black beads down the front of Mickey for buttons.
Make a scarf for Mickey. I used a 1/2 inch wide piece of red velvet, about 8 inches long. This is the same material that I used for Minnie's skirt, so that the couple matched with their outfits. I folded together the fabric long ways and glued together to create a scarf, then tied it around the neck. However, you could use any piece of ribbon, burlap, or fabric scrap that hasn't been glued together.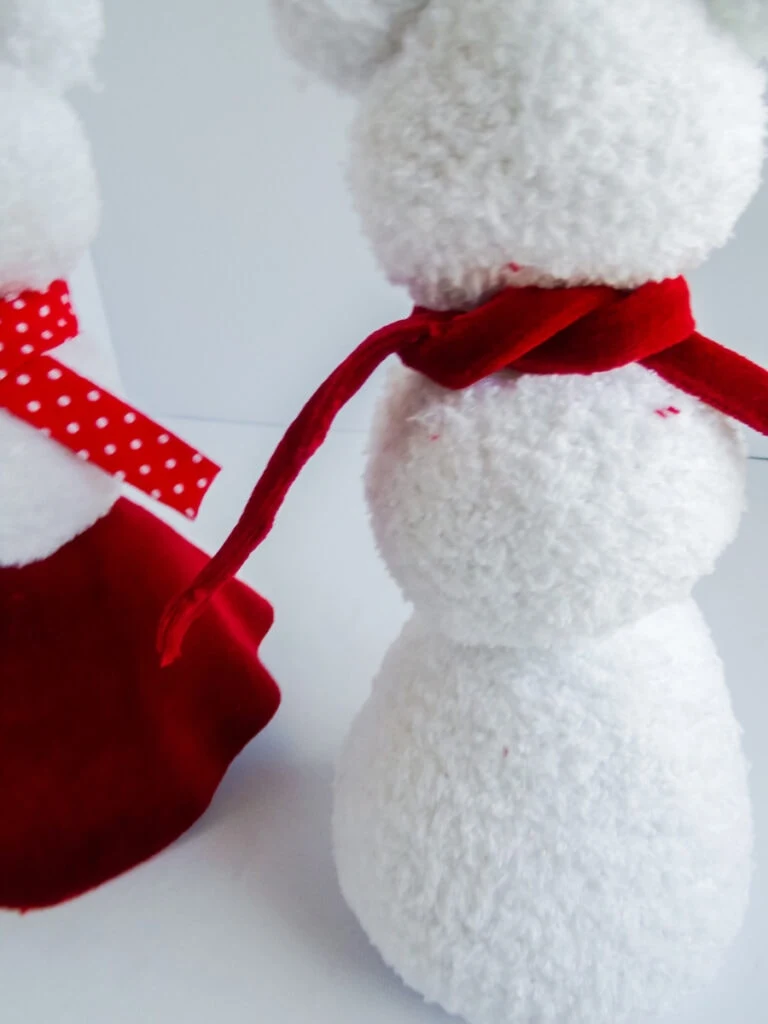 For Minnie Mouse Snowman
Make a tiny bow with ribbon and hot glue it in place in front of one ear.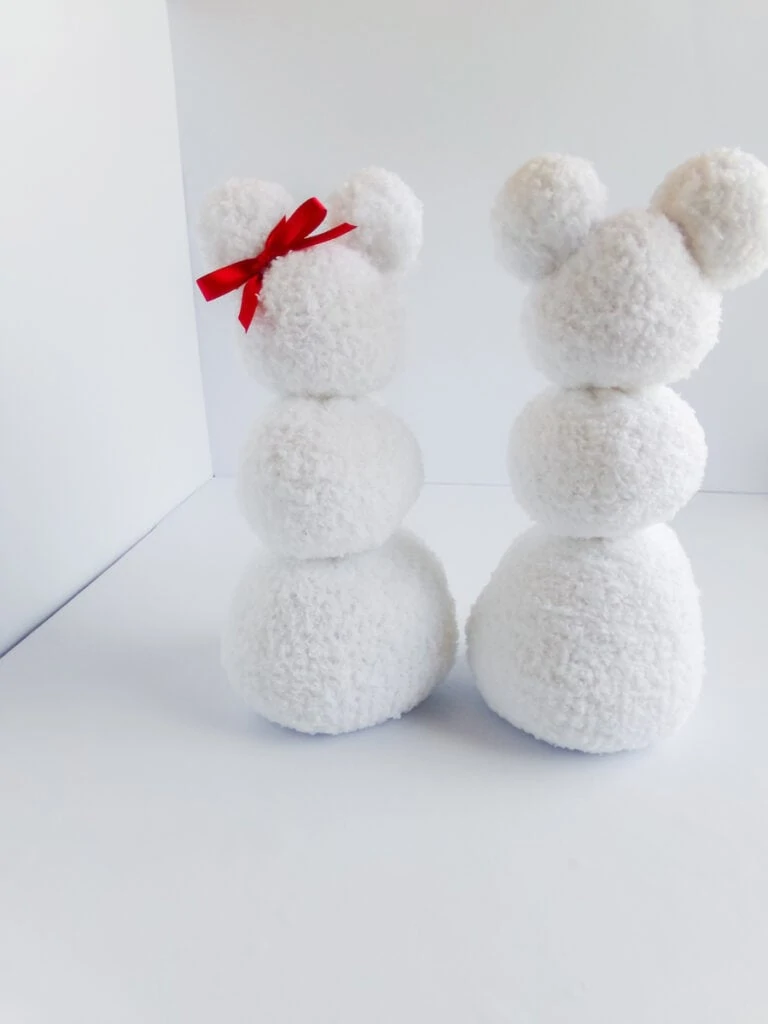 Add a scarf if you'd like. You can repeat the process as with Mickey Mouse above. Or you can use a different type of fabric or ribbon.
Make a skirt for the Minnie snowwoman by folding your velvet in half, then drawing a 5-inch diameter quarter circle, with one end on the fold line. Then draw a parallel 3-inch diameter quarter circle on the fold line about 3 inches away. Then square off the end not on the fold line, about 5-inches from the fold line.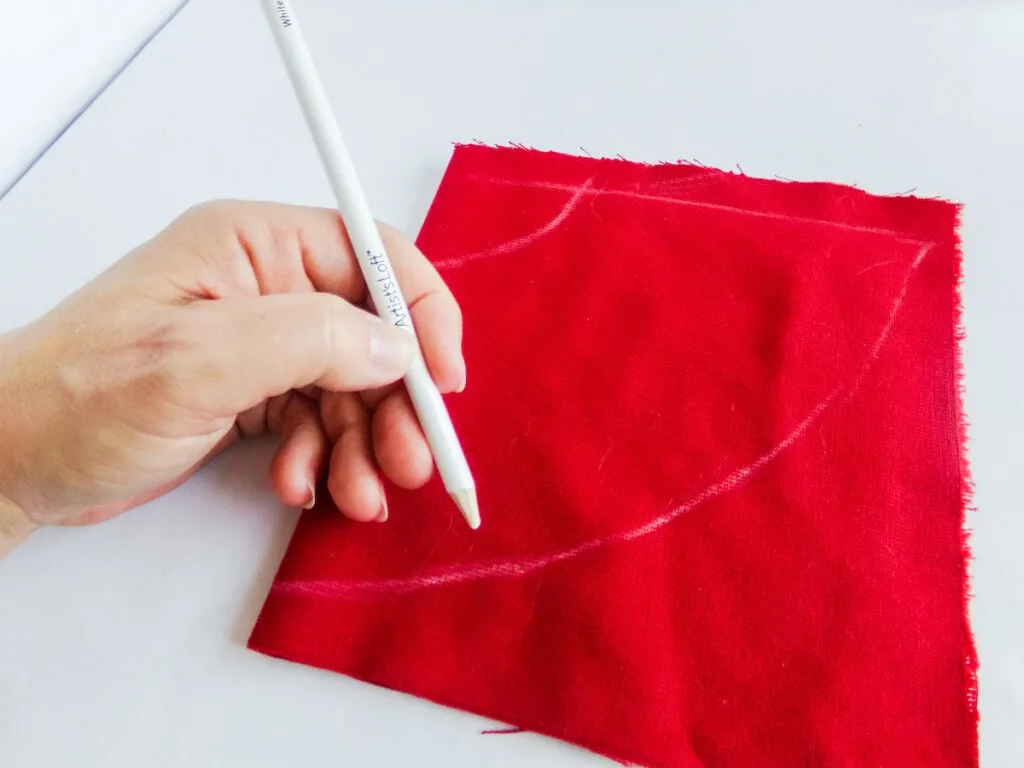 Cut this rounded rectangle shape out then hem the edges, as necessary. (Or use fabric pinking scissors to prevent fraying and add a decorative edge.)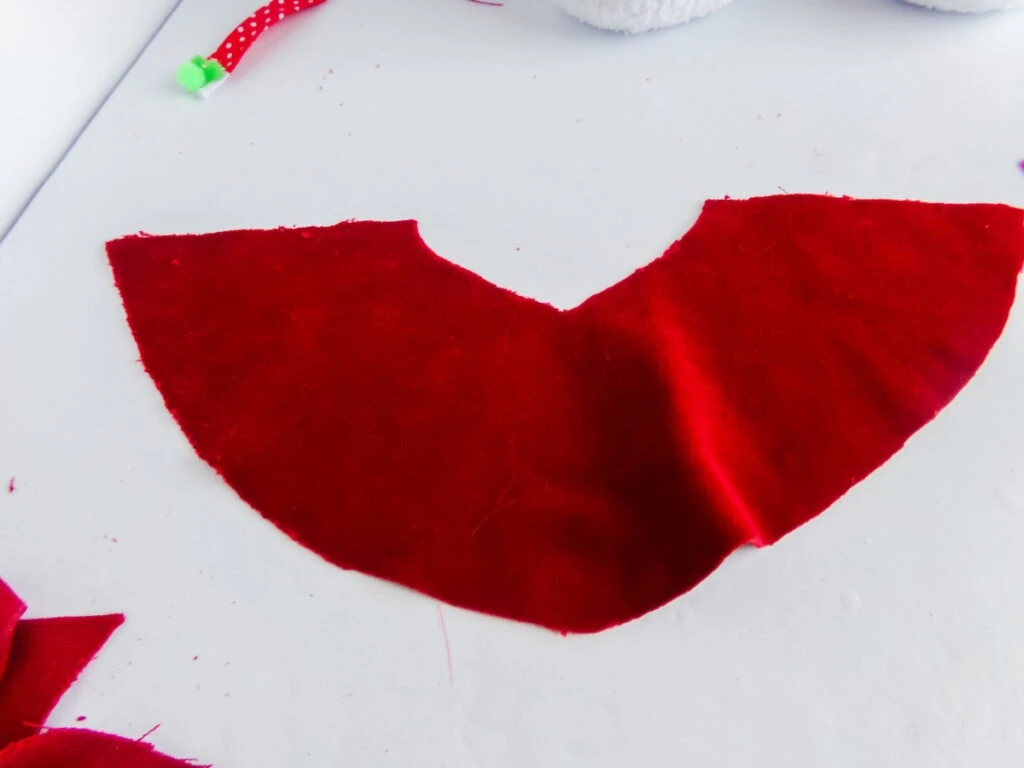 Wrap this shape around the top of bottom ball and hot glue in place along the back.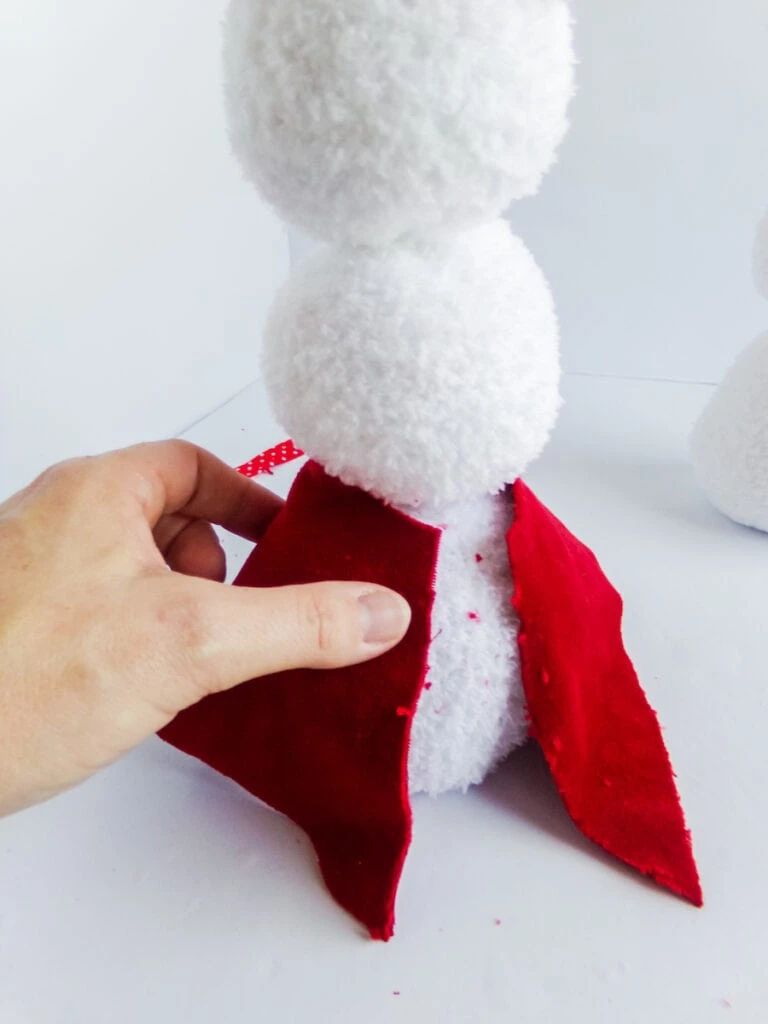 ⛄ If you love the cuteness of Mickey and Minnie Mouse Snowmen, then you'll love these cookie cutters in the same shapes!
These vinyl Disney snowman stickers are great for water bottles, your laptop, or other crafty ideas.
You can also get these Mickey and Minnie Snowmen SVG files to make t-shirts, pillows, sweatshirts and more!