Minuteman Missile National Historic Site is among the newest sites in the National Park System. While most NPS sites focus on history from a past that is hard to fathom, Minuteman Missile Site remembers past historical events that have been more recent, from 1963 to the 1990s.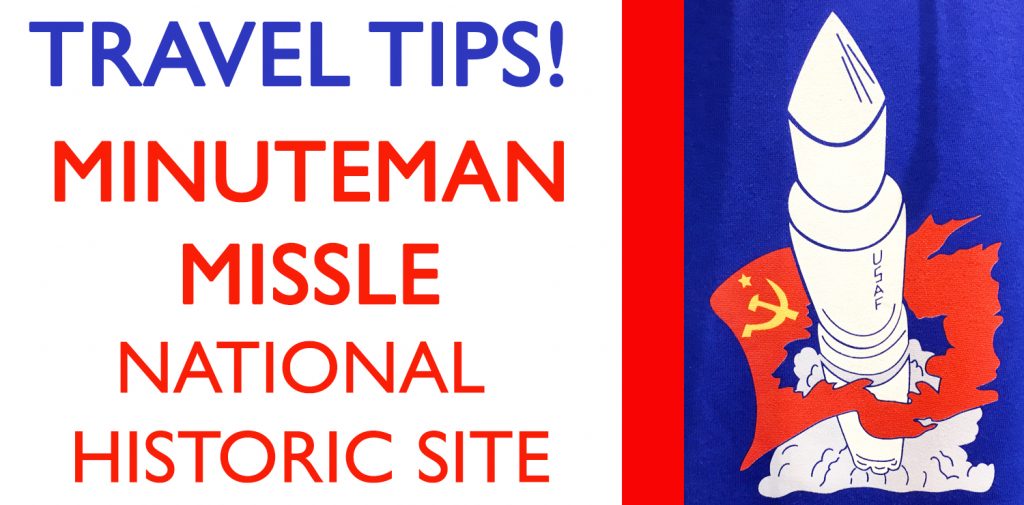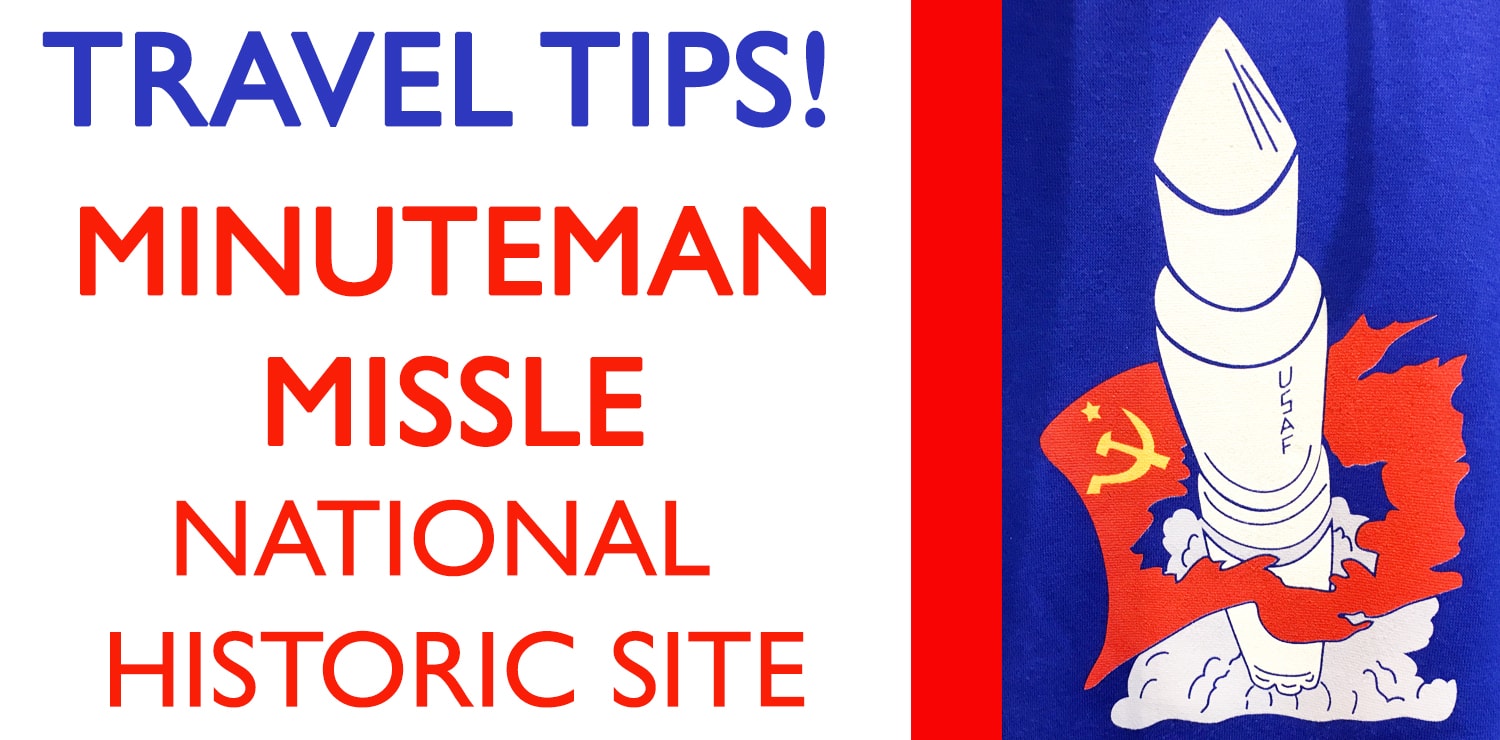 A visit to the historic Minuteman Missile National Historic Site is necessary for understanding world events of today. Hidden under the endless fields in western South Dakota, a thousand missiles that could destroy the world were secretly on standby in the Cold War. Today, many of those missiles have been decommissioned, but hundreds more are still on standby in today's escalating nuclear threat.
Minuteman Missile National Historic Site is comprised of three different sites that are a few minutes drive between each. You cannot walk to one site from the other, you must drive on the highway.
While all three sites make the best possible experience of understanding Minuteman Missile National Historic Site, only two are available for open public visiting hours. The third must be reserved ahead of time.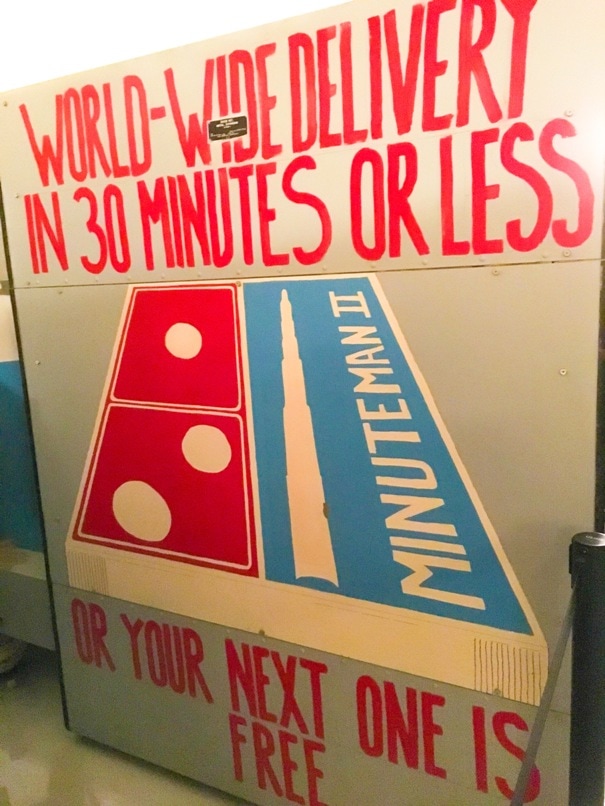 Minuteman Missile National Historic Site is located nearby Badlands National Park and the famous Wall Drug in South Dakota. If you want to see all three places in one day, this Badlands Tour will take you to all of them and you don't have to worry about driving.
It's an easy drive from either location to visit all three sites of the Minuteman Missile National Historic Site. The area is within the vicinity of South Dakota's Black Hills area (be sure to visit these awesome caves in the area)and Mount Rushmore, along with Sturgis, SD, so it's conceivable to do a long day trip to the Minuteman Missile sites from those areas.
Pin It!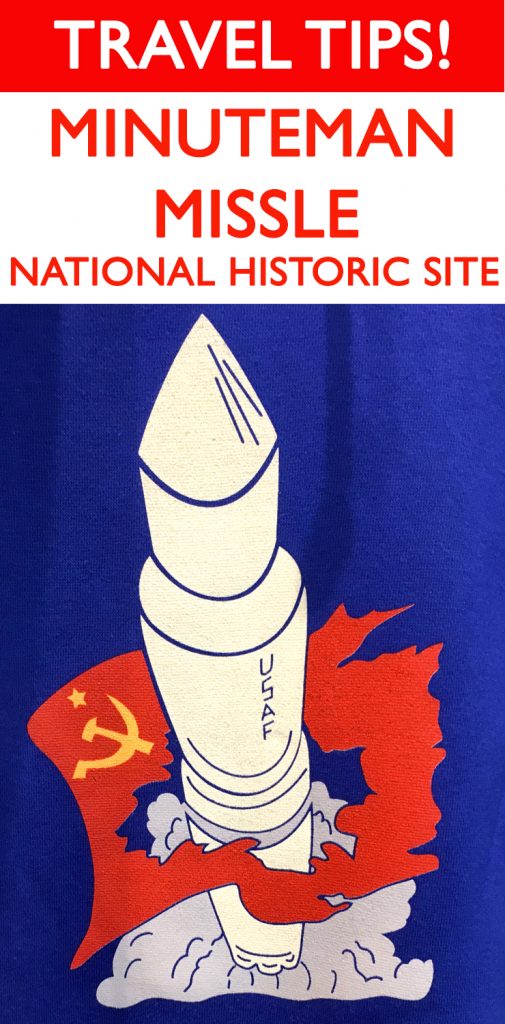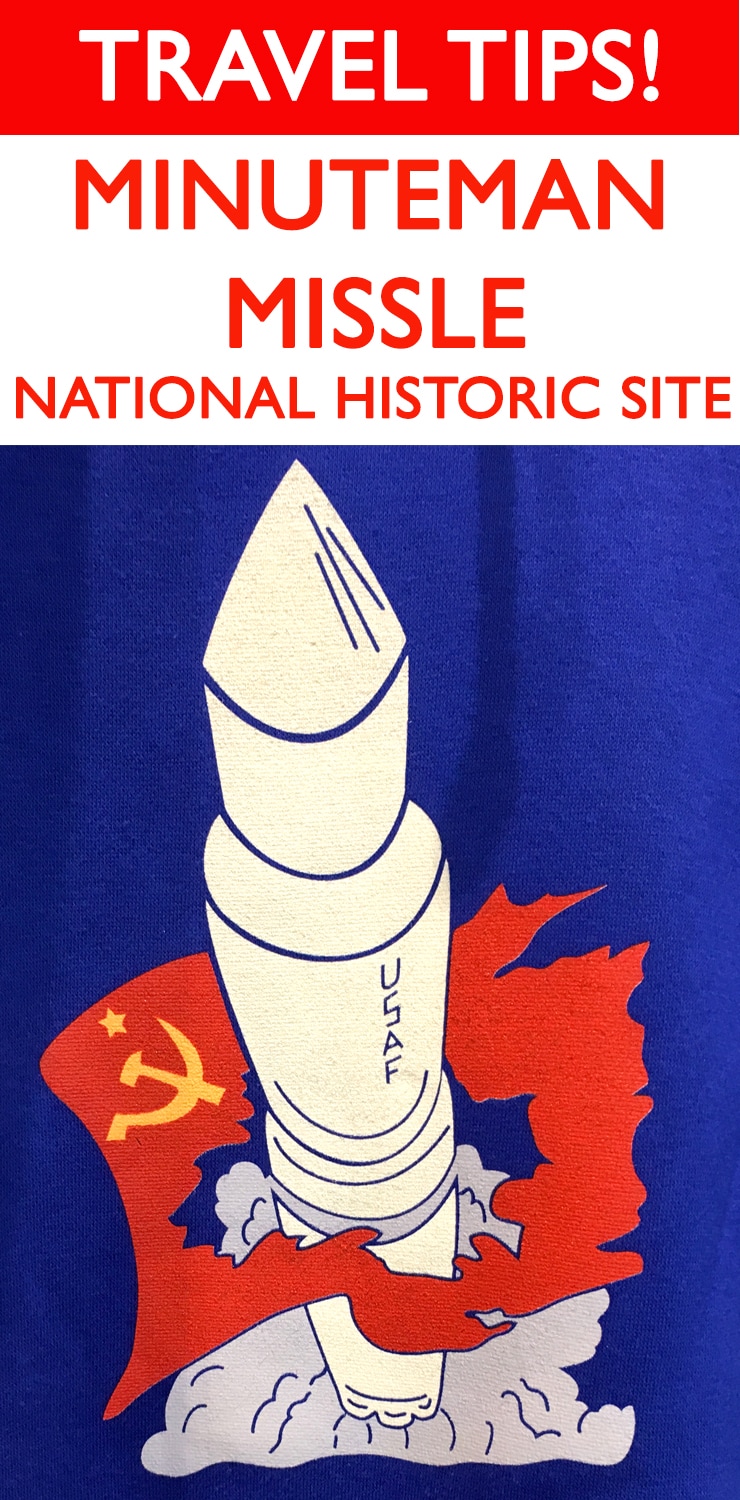 Don't be disappointed or miss out on anything. Keep these travel tips in mind when planning a visit to Minuteman Missile National Historic Site.
Minuteman Missile National Historic Site Travel Tips

Delta-01 Launch Control Facility
The Delta-01 Launch Control Facility really brings the reality of underground missile launches to life. You'll tour the operational facility and bunker of an actual missile launch control. This isn't a mockup. It's the real thing. And it's been left EXACTLY as it was when it was decommissioned.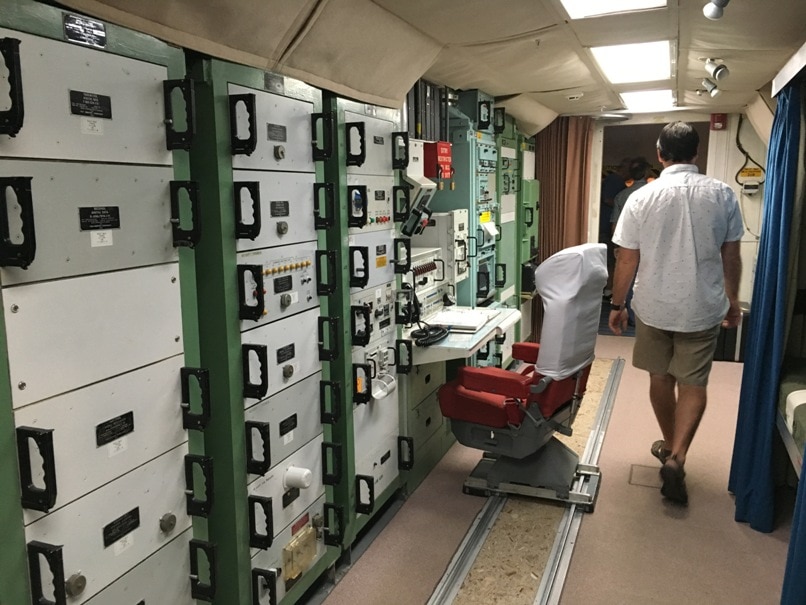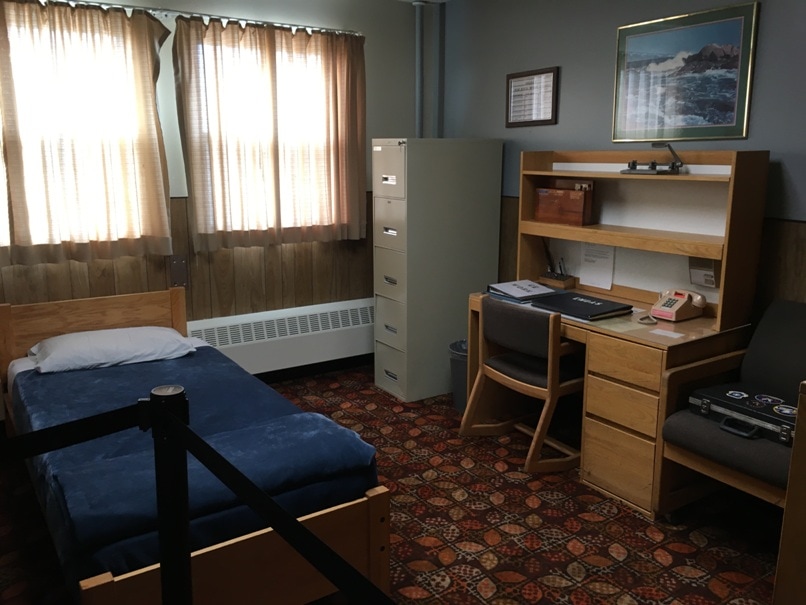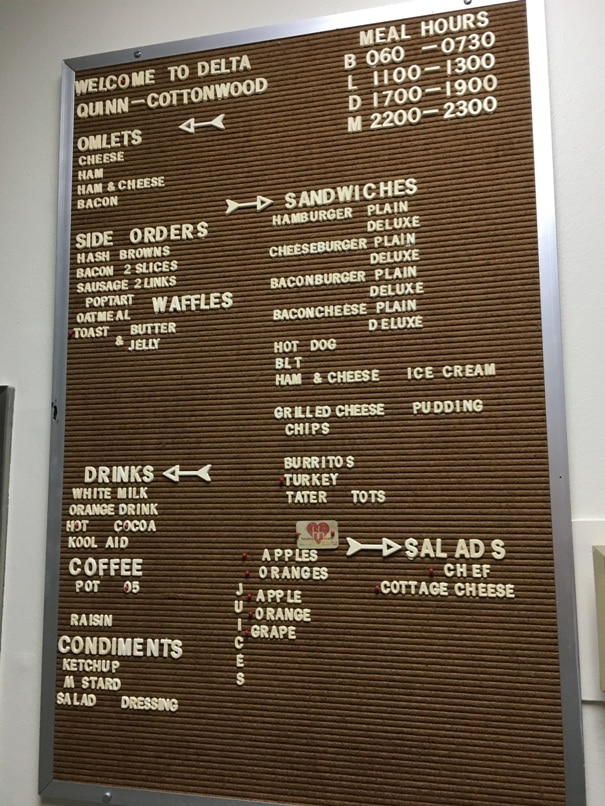 It's crazy to think that this Launch Control Facility was in operation just a few decades ago. The artwork on the walls, the references to pop culture, the furniture and facilities – even the menu board – are all eerily familiar and resonates with all generations today.
How Do I Get Tickets to the Delta-01 MissileTour?
The Delta-01 Launch Control Facility is reservations only. You MUST get a ticket online or via phone before the day of the tour. No walk up reservations on the day of a tour will be allowed.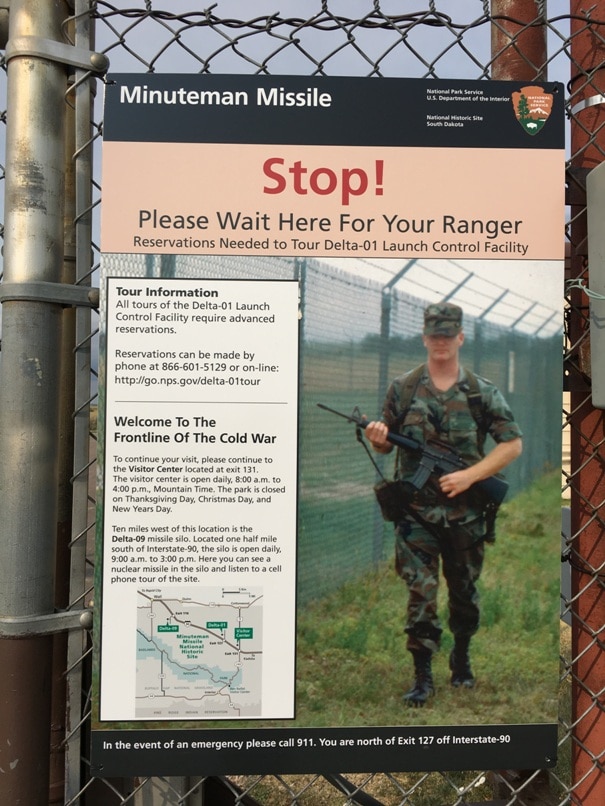 Plan ahead to do this tour. Only a handful of people are allowed on each tour due to space reasons. Reservations open up 90 days ahead of time. The moment you know that you are planning on going to Minuteman Missile National Historic Site is when you should book. The tours do sell out, especially in peak season.
The tour is 30 minutes. Plenty of time to see the living facilities and go underground to the launch control center.
While the tour does utilize an elevator to get underground (everyone piles into one elevator, FYI – about 7 people in total), you must be able to physically climb stairs in the event of the elevator malfunctioning.
Children under 6 are not allowed on the tour. All children must be 40″ or taller.
If you're scared of heights or small spaces, keep in mind these are tight quarters underground and the elevator is not a closed door but a see-through grate door.
Pictures are allowed.
Be sure to get a picture of the famous door with the "30 minutes or less" guarantee. Pilots were able to paint their planes with personalized artwork, so the Air Force personnel in charge of detonating missiles wanted to be able to personalize their own equipment, as well. This door is an example. While the angle to get the entire door is kind of hard due to tight spaces, a replica can be found in the Visitor's Center.
You'll park outside of the gates to the Delta-01 Launch Control Facility. Yes, you'll need to drive yourself to the area and park your own transportation. The parking area is very tight and won't hold very many cars. We got there for our tour early in the morning and a few other cars had shown up hoping to get in on an earlier tour (they couldn't). With the extra people waiting, there was no place to park for those showing up for scheduled tours.
RVs are not the best thing to bring to the site. I can't say that they're forbidden, but a travel trailer showed up down the dirt road expecting to park. The park ranger sent them back down the road to park somewhere alongside the road (it didn't look like a great place to park). So while I can't say that truck campers, camper vans or small Class Cs couldn't park there, I don't know. Based on our experience, a Class A or Travel Trailer wouldn't be wise. There's plenty of parking for RVs at the Visitor Center. Bring your tow car to the Delta-01 Launch Control Facility.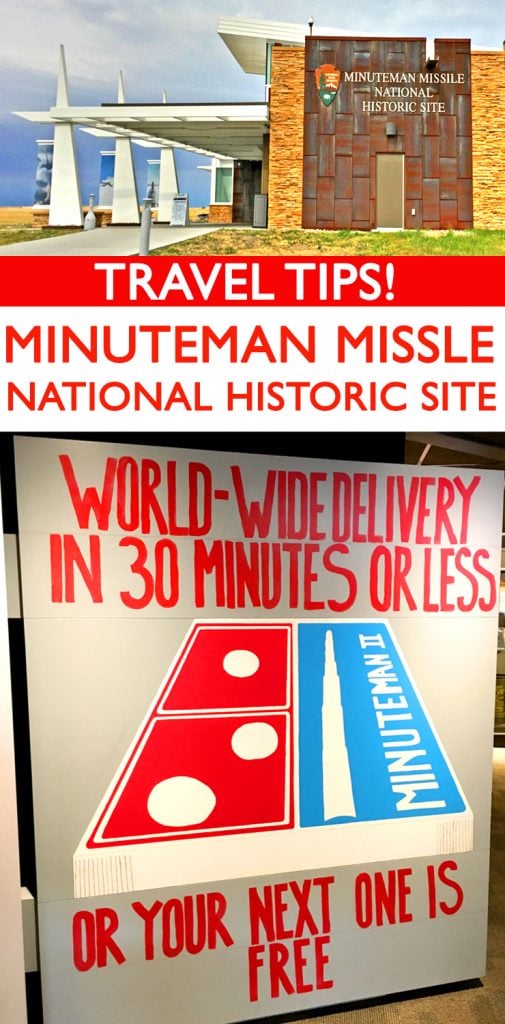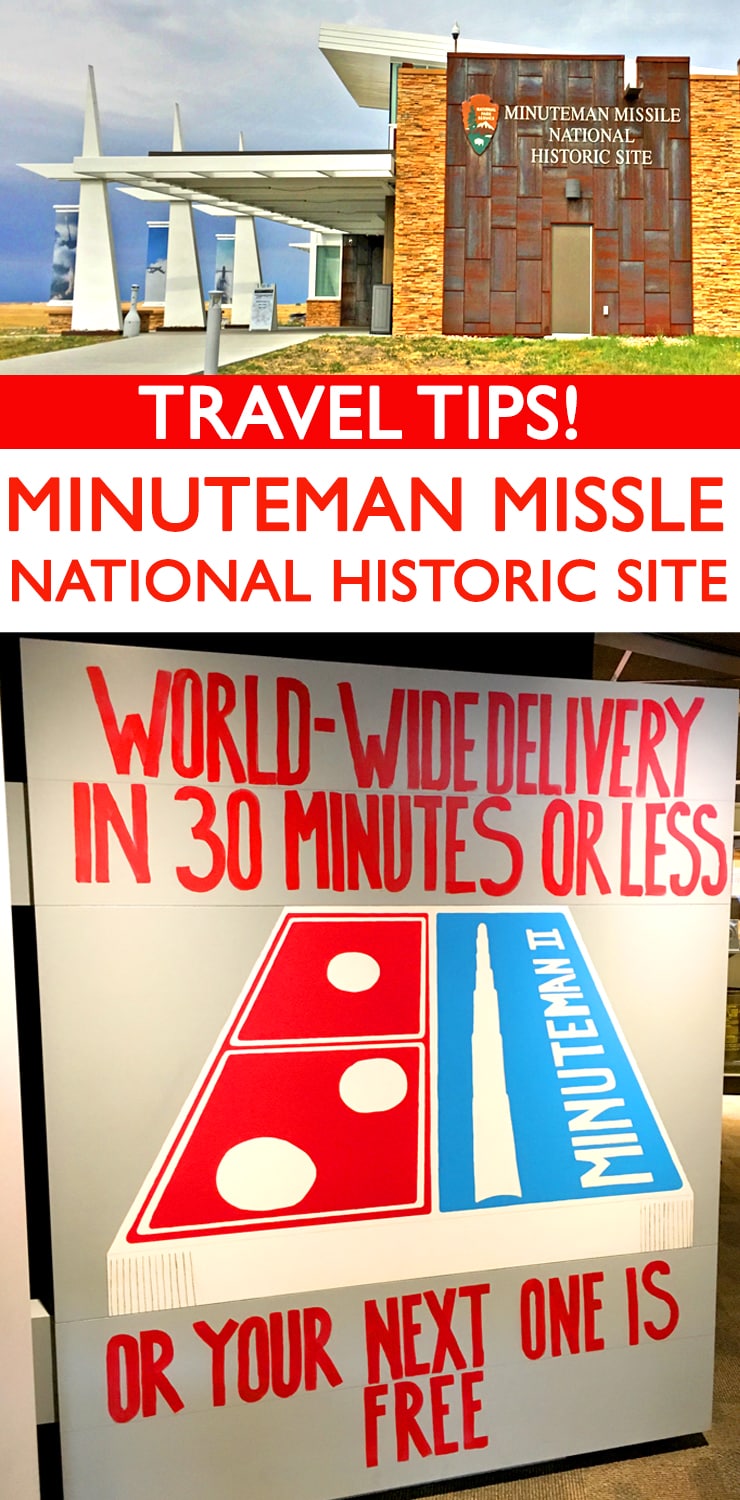 Minuteman Missile National Historic Site Visitor Center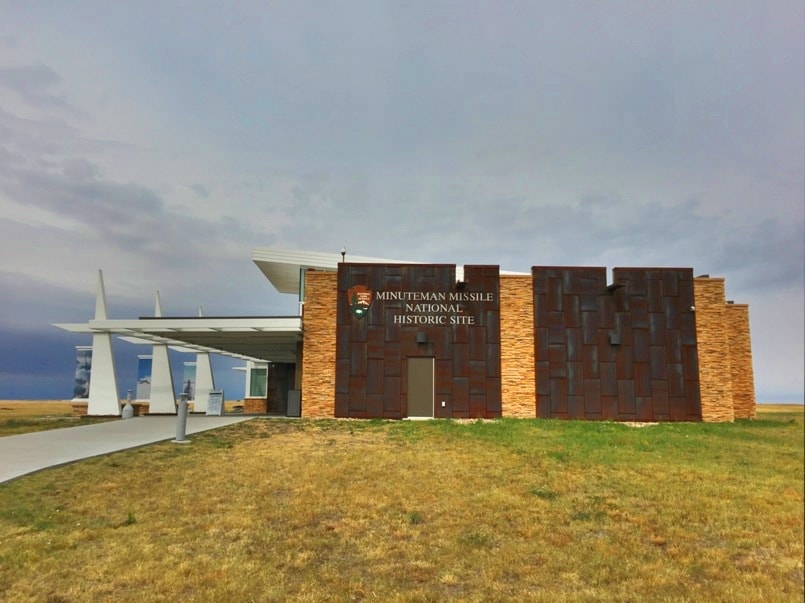 This modern building houses an introduction to the area and the threat of nuclear war in America and around the world. There is an extensive exhibit area with lots of information, including a small living room with a TV broadcasting nuclear protection propaganda from decades before. Take some time to explore the exhibits.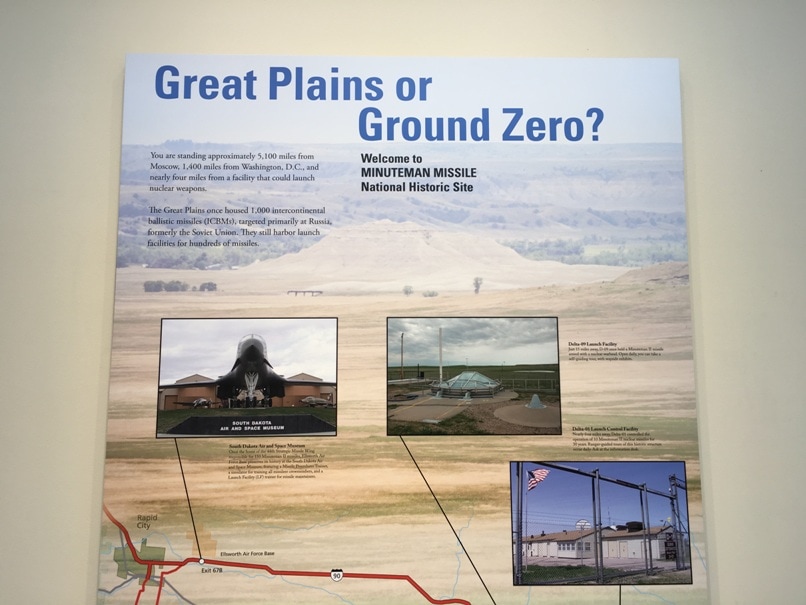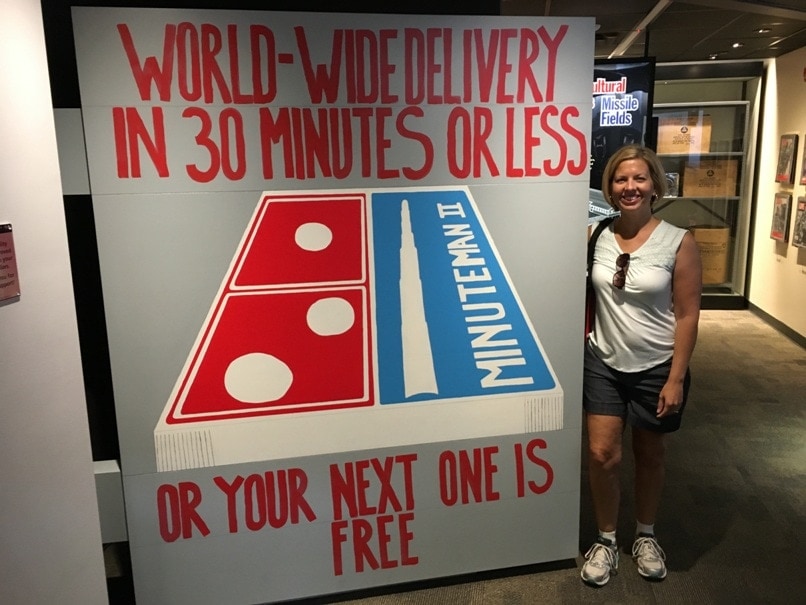 There is a gift shop. It's tiny but whoever stocks it has a sense of humor and a pulse on modern culture (Fireball candies, anyone?!?).
Lots of parking is available at the Minuteman Missile Visitor Center, including plenty of RV parking.
A 30 minute video, "Beneath the Plains," gives an introduction of the area and its importance. See the trailer online.
We actually did the Delta-01 Launch Control Facility before going to the Visitors Center. Do whatever works best for your timing. There is no right or wrong way to explore the National Historic Site.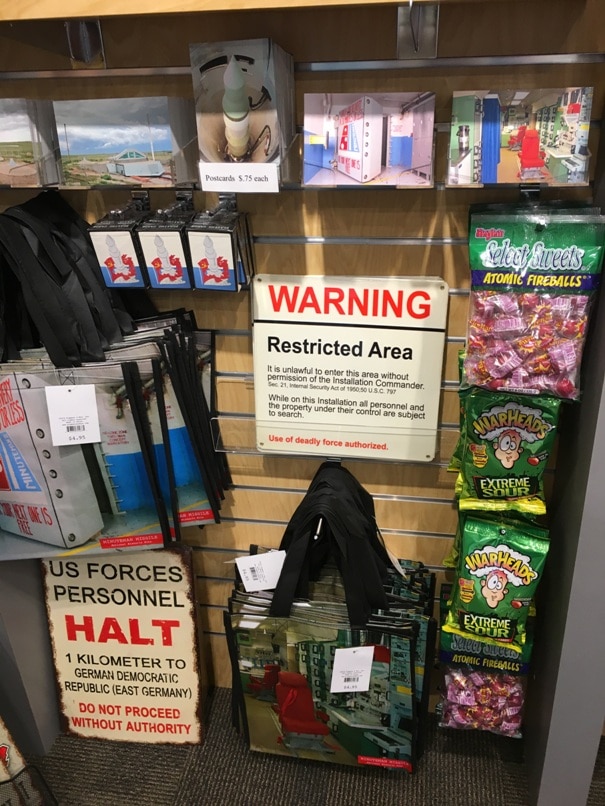 Delta-09 Missile Silo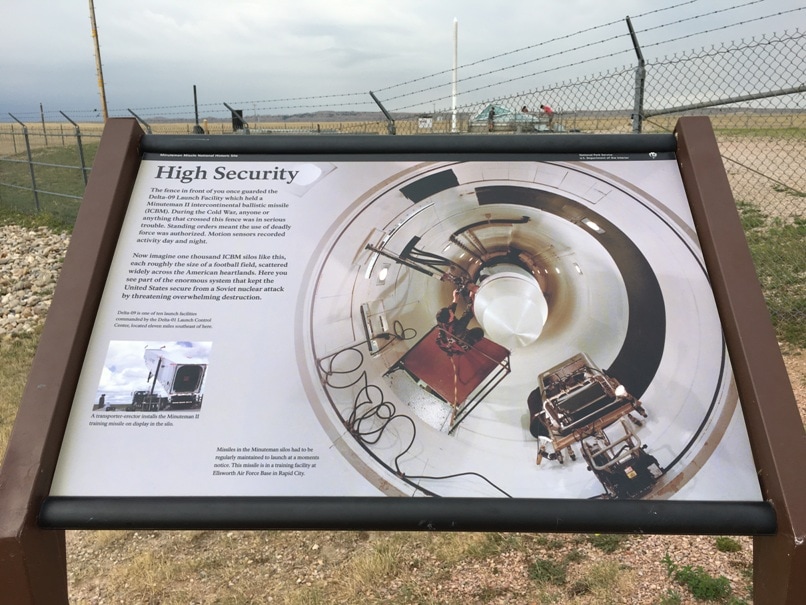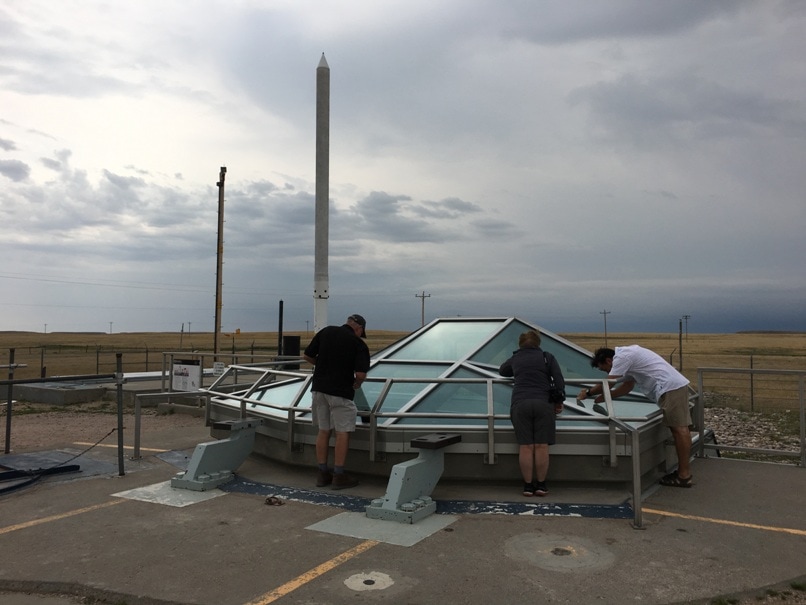 See a missile still in the ground underneath South Dakota from this unique vantage point! Travel down a backroad to an open field surrounded by chain link fence. Be mindful of locking the fence behind you (or else cows will get in!) and walk to one of the most unique and unsettling sights in the world – a Minuteman II missile underground in a position to be fired.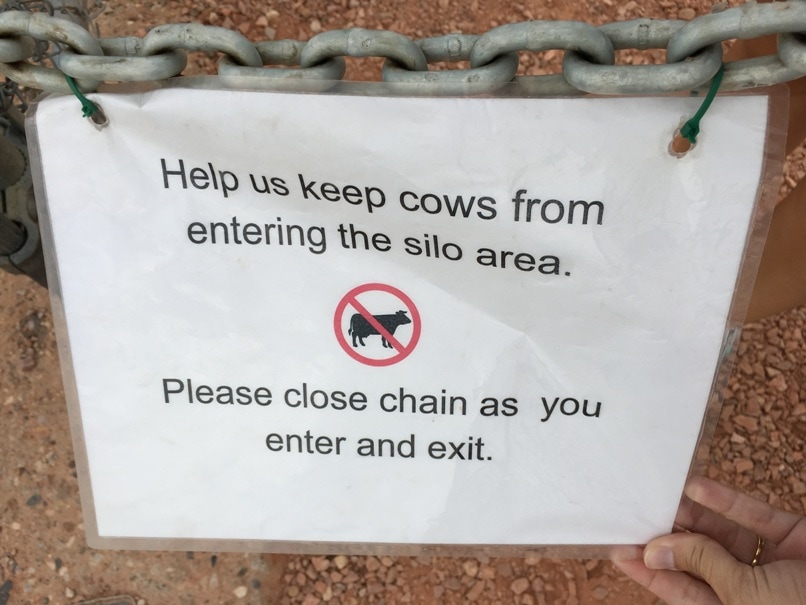 A park ranger often gives a tour once or twice a day. Contact the Visitor Center for times.
If you are visiting outside of the park ranger tour, you can take a cell phone tour on your own. It's an in-depth tour where you can choose specific locations and learn more at your own pace.
There's nothing much to see at this location other than a glass dome protecting the missile. Don't expect a gift shop, amenities or structures.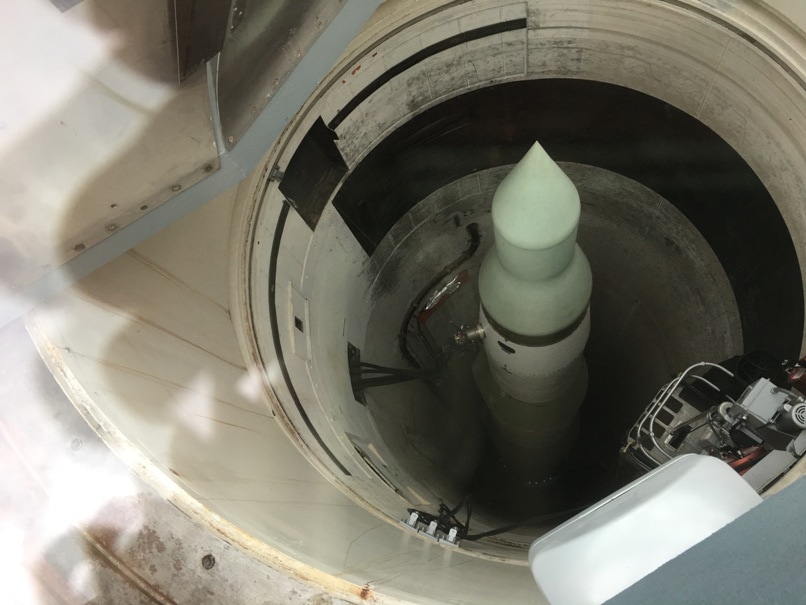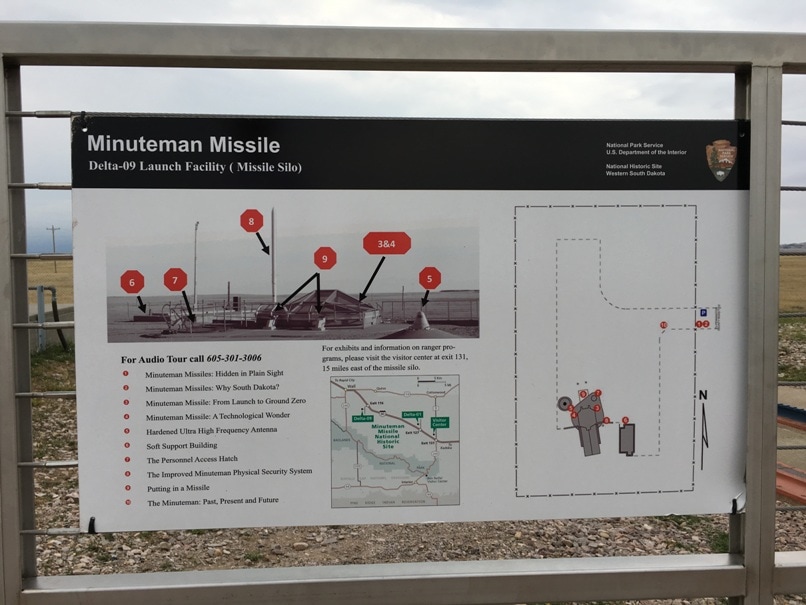 There's so much to see in this part of South Dakota. Visit our friend Park Ranger John's info on Minuteman Missile National Historic Site and Badlands National Park.