This post may contain affiliate links. 
My husband and I waited for about a year for our new home and FINALLY the day came when we got to move in! In that year, I had plenty of time to think about what I wanted our home to look like. Living between homes also had me thinking of new home essentials! There were necessities such as toilet bowl cleaners, shower curtains, and a pizza cutter, and then there were the items that just make a new living space more enjoyable. While this list can get lengthy, I have narrowed it down to a few of my favorites! Some of these items may be great house-warming gifts, great holiday gifts or even a treat for yourself to freshen up your home!
While I love my hardwood floors, they aren't the warmest or the softest things to walk on especially with our mountain winters approaching. So, comfortable and warm house shoes was top on my new home essentials list! I own a pair of FitKicks made by the same company and I love them! I knew I wanted to get a comfy fleece lined pair I could wear to keep me moving quickly and comfortably while unpacking all those boxes and chasing my 3 year old! And after all the boxes are unpacked, I can kick my cozy feet up with a hot coffee and enjoy our home we waited so long for. These KoziKicks would make a great holiday treat especially for anyone that goes through those chilly winters!
My husband and I said for years that we needed to invest in a new mattress even though we loved our pillow-top mattress. Moving into a new house was a perfect opportunity for us to make the switch, and I WISH that we had done it sooner!! REM-Fit has designed an awesome memory foam, cooling mattress! My husband and I frequently wake up hot so when I discovered this cooling mattress, I knew that was what we needed, and it is My FAVORITE new home essential! The REM-Fit 500 Memory Foam Cooling mattress is a comfy 12 inches made up of 5 layers of foam and pocket coils. This results in weight being distributed evenly while the Nordic Chill fiber evenly disperses heat leaving you cooled and comfortable through the night.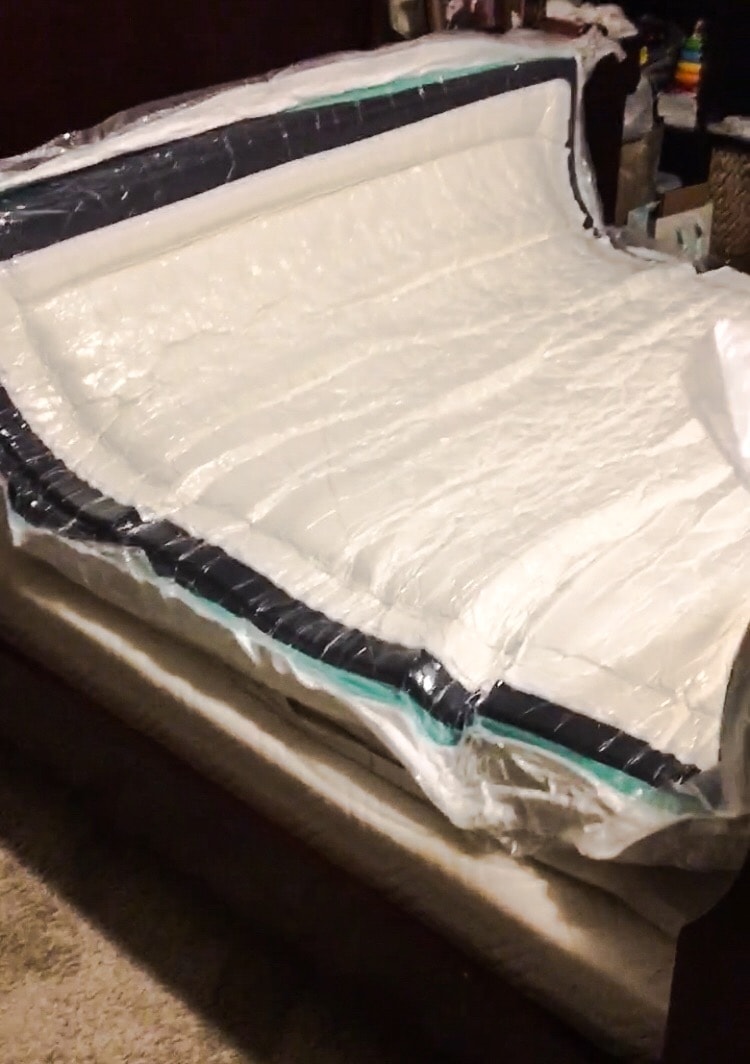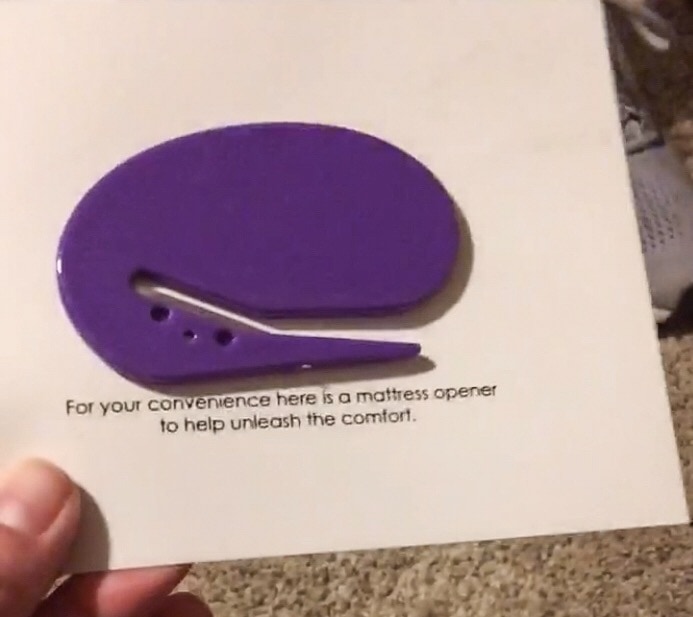 All of the materials used in the REM-Fit 500 mattress are hypoallergenic and what's even more exciting is that you never have to flip this mattress! We eagerly waited for our REM-Fit Sleep 500 mattress and one day our large heavy box arrived! We couldn't wait to open it up and see how such a large mattress could fit in the box! Our queen size mattress came very tightly rolled up and vacuum sealed. Once we opened it up and let it expand, I laid on it and fell in love. It was so cool to the touch and soft and I couldn't wait to sleep in it! It did end up being rough for us the first few nights on a new mattress leaving our bodies feeling achy! OBVIOUSLY our mattress was in super bad shape and we didn't even know it! We stuck it out and after about 3 nights we slept really good and have loved our REM-Fit 500 ever since! What a treat it would be for you to get a better night sleep than you could imagine! The cooling has made a big difference for us and I'm sure it would for so many others! A new REM-Fit mattress would be a great improvement in your life or in the lives of someone you love this holiday season!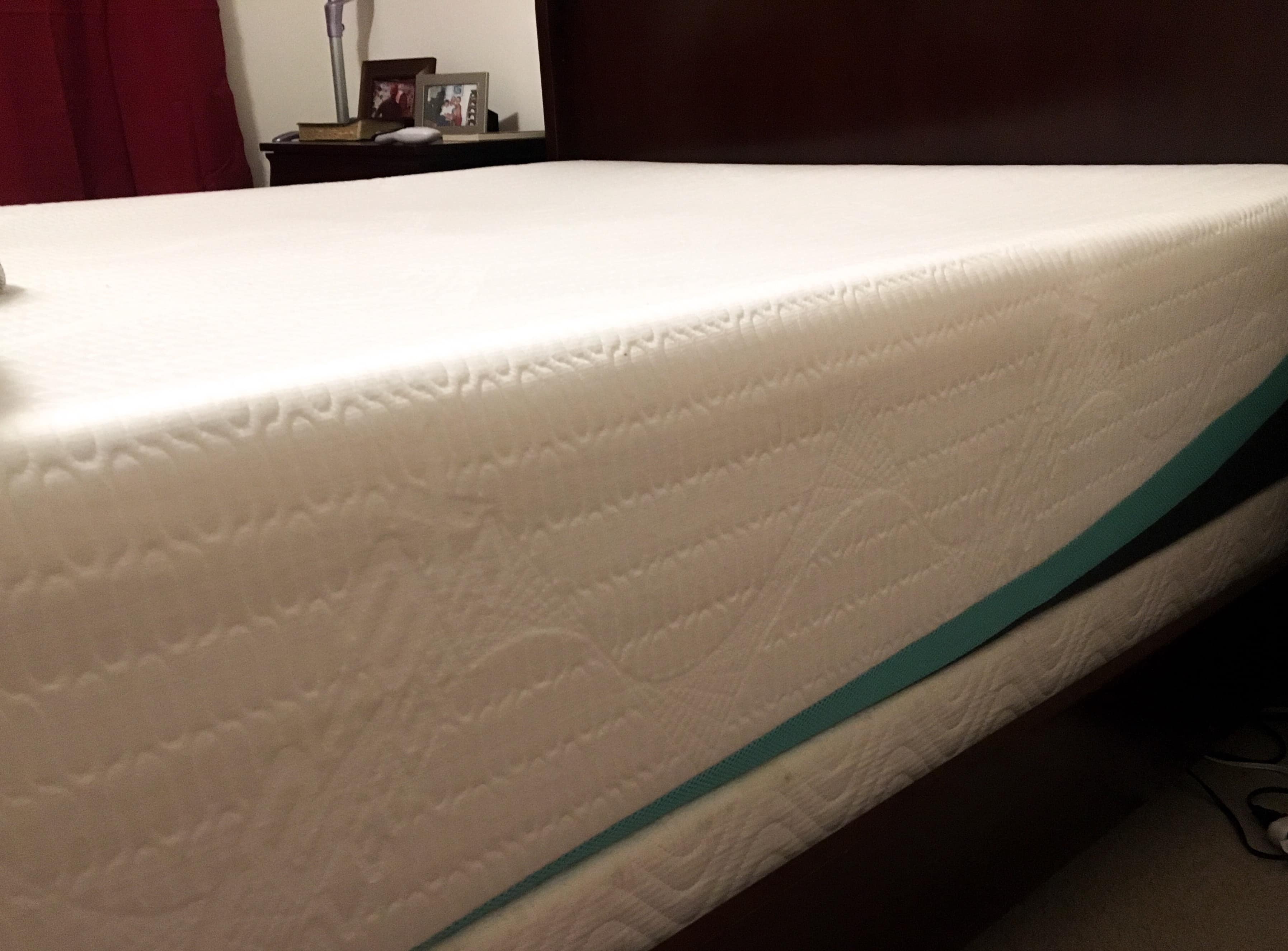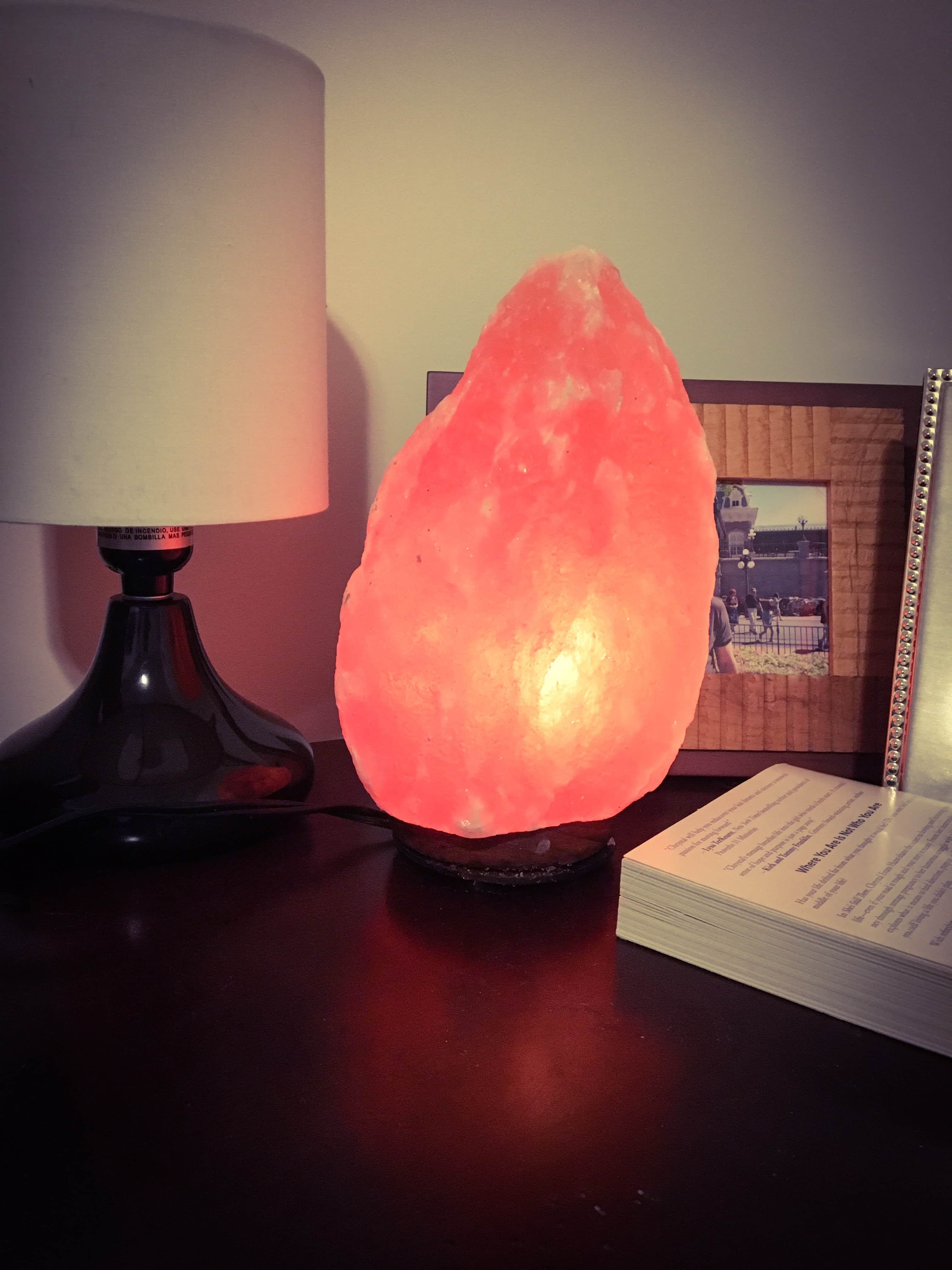 Obviously after running around after boys all day, I LOVE my bedtime. Melting into my bed is my favorite part of my day and before drifting to sleep I turn on my Himalayan Hand Carved Salt Lamp. It has a dimmer control which I love and the soft glow calms me down and improves my restful nights sleep. It's claimed benefits can include an increase in blood flow, improvement in sleep and calming of allergy and asthma symptoms. During the hectic holiday season when my brain is in turmoil, my salt lamp helps me to calm down, rest deeply, and wake with a clearer head. When working from dawn until late at night unpacking a home, running kids to sporting events, and trying to keep sane – my salt lamp was my shining star as I fell into my amazing mattress. If you haven't tried one, you should! Place it in your office, kitchen, or bedroom!  What a unique and useful Christmas gift for anyone from an office co-worker to a frazzled mom or stressed out college student!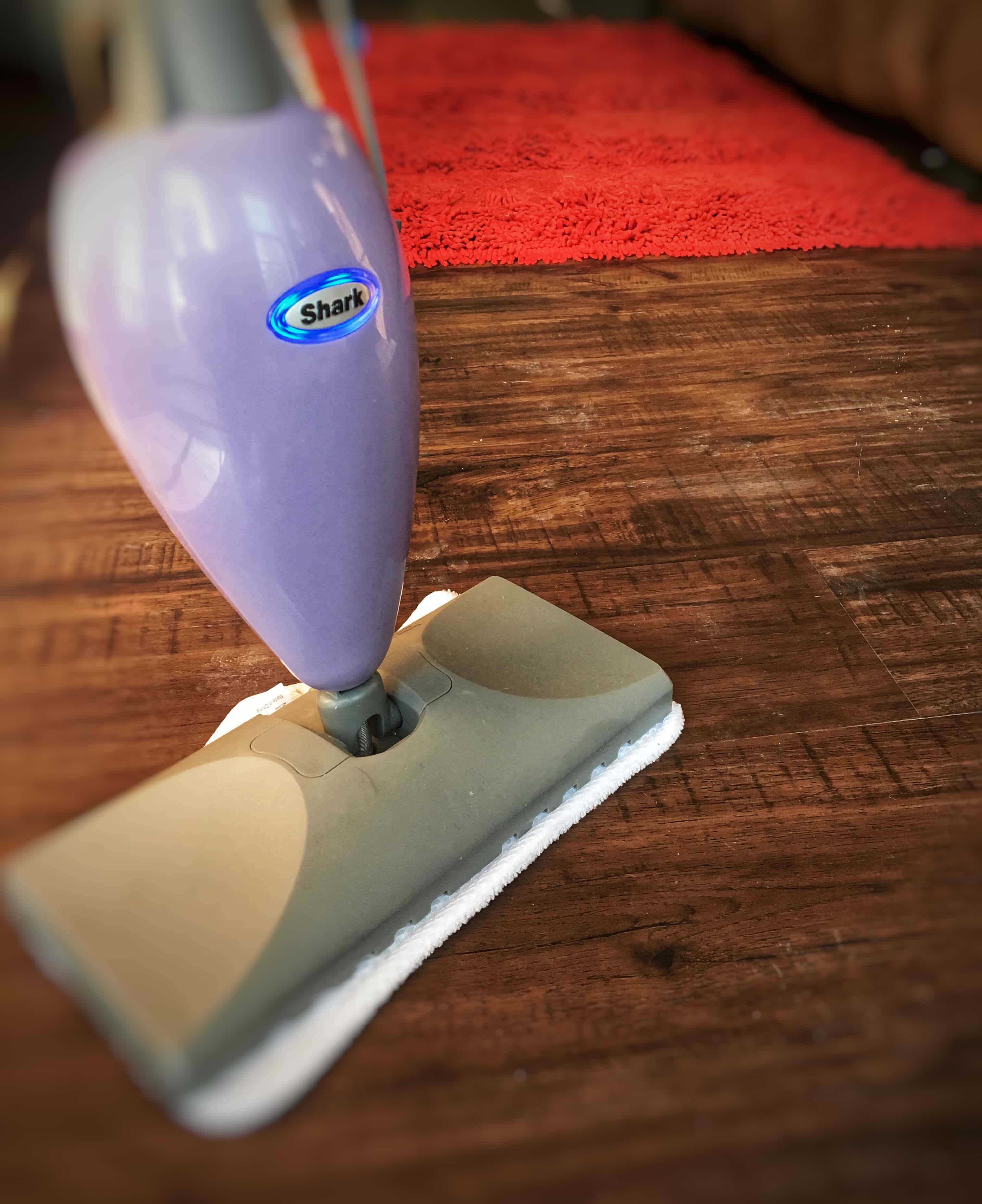 During my busy days of dogs in and out, boys running around, my husband's work boots and the fact that our grass hasn't grown in leaving us with a muddy yard after it rains; keeping my new hard wood floors beautiful is a daunting task!! I have spent a lot of time trying to find the best way to keep my floors looking presentable. My second favorite new home essential is my Shark Steamer with removable washable pads! I simply fill up the water reservoir, place the washable pad on, wait for it to warm up and steam those dirty prints away! If you have stubborn dirt prints and hardwood floors like me, the Shark Steamer is a blessing! For carpeted floors, my Shark Navigator vacuum has never let me down and it's so easy to maneuver at an affordable price! This combo is a win and a breeze for keeping those floors manageable!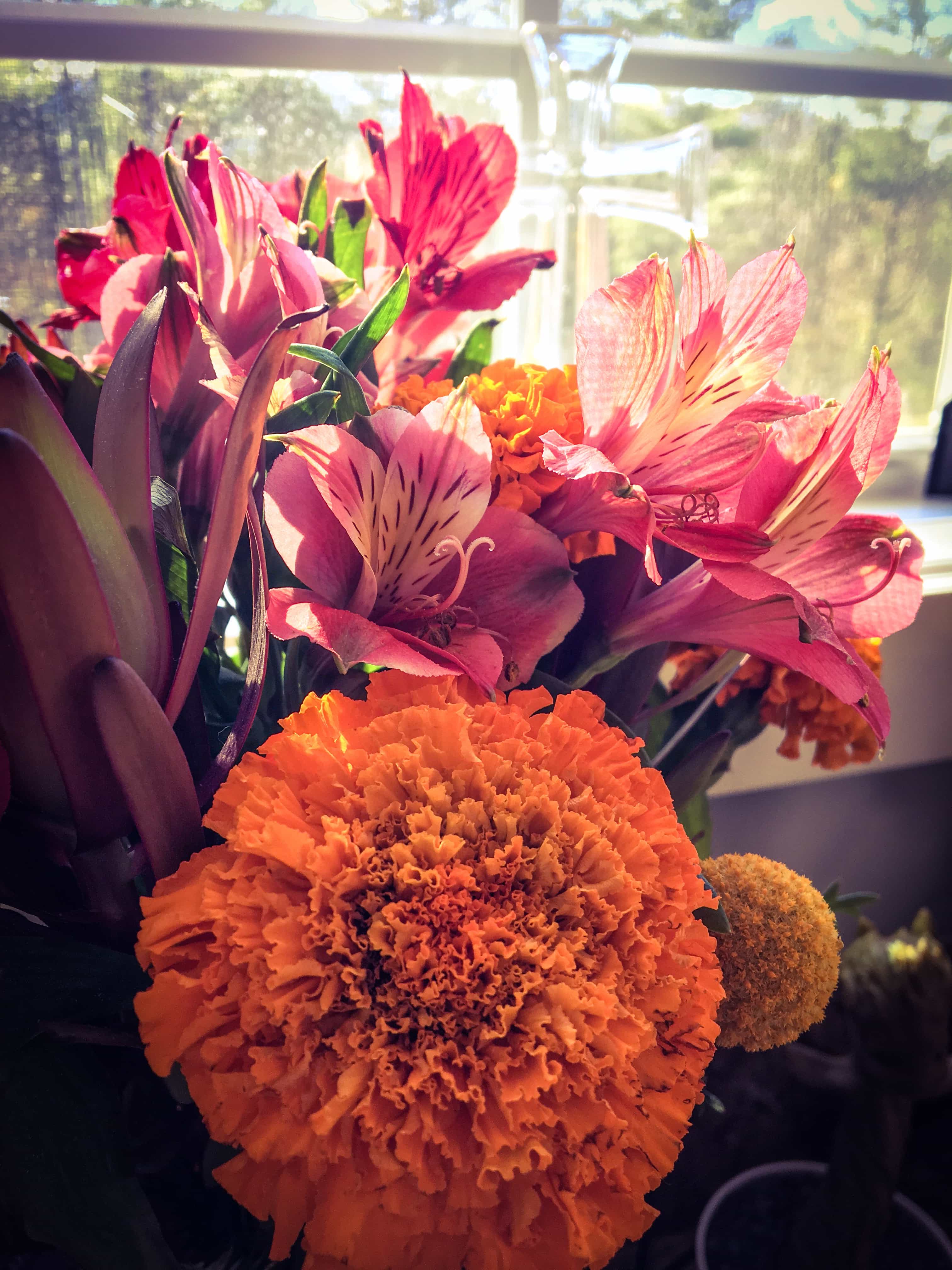 This one may seem silly to you – but I absolutely love flowers. My sister knows this about me and she is such a blessing to send me flowers from Bouqs for special occasions. If you know of someone moving into a new home, or for decorating this holiday season, Bouqs flowers are breathtaking. They come in a box ready to be placed in water. They open up within a few hours and they last for weeks! They are beautiful and don't even compare to the flowers you'll find in the grocery stores. I love displaying my flowers and to me it makes my house a home! You can't go wrong with a special & breathtaking Bouqs bouquet!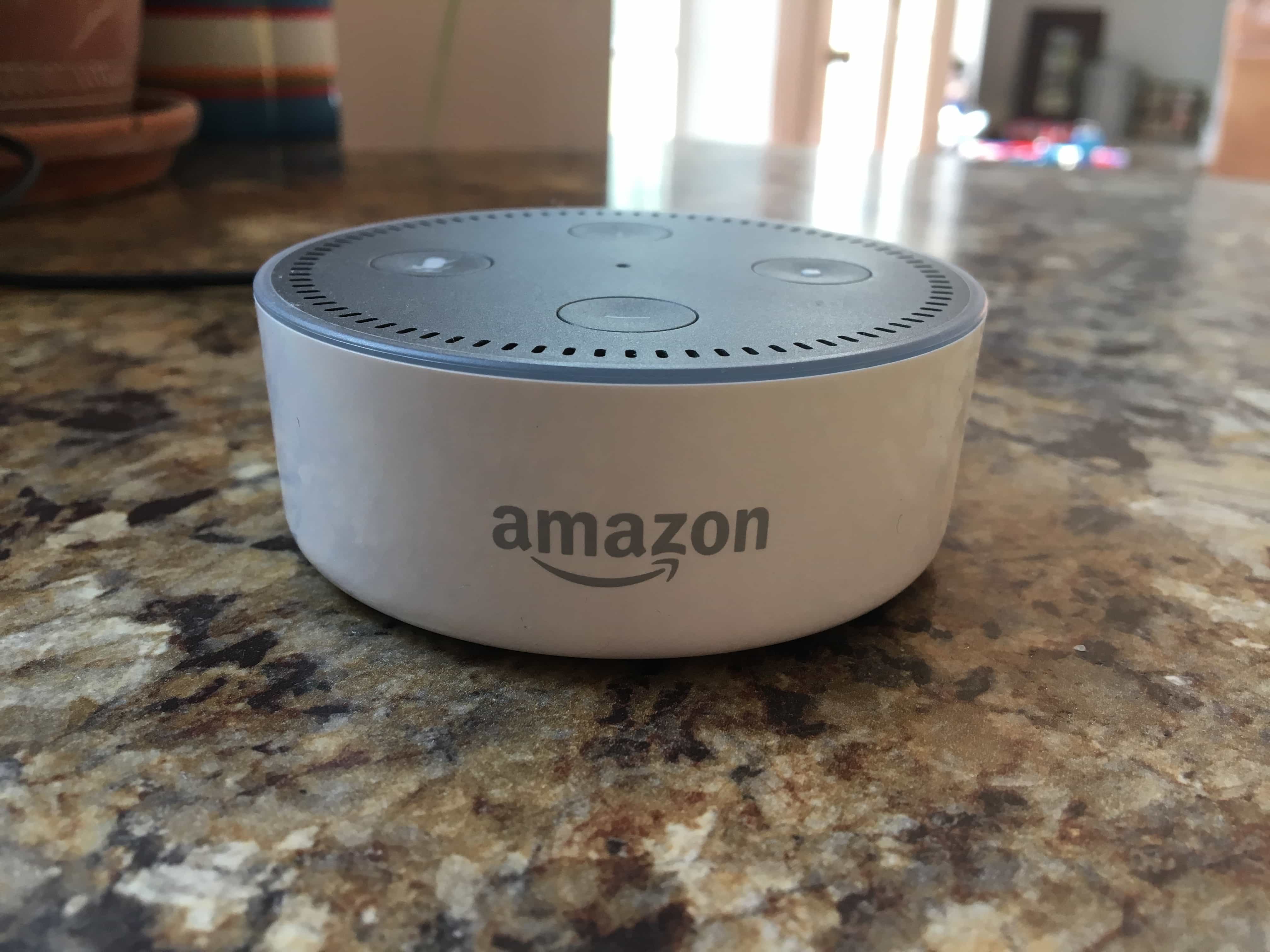 I love my Amazon Echo Dot. Alexa can do more than I know of to ask her! I know she can order me items online, and tell me the weather, and my calendar without me having to lift a finger. She will tell me jokes and play music stations for me while I'm working. And, when I'm cooking, she will tell me how to equate measurements without me having to go through my phone and search. She is amazing. Alexa comes in many different options, however, my Echo Dot is compact and effective. Alexa will always have her own personal spot on my kitchen counter!
These are a few of my personal favorite new home essentials that have helped to make our new house a home. Not only are these items great for house-warming gifts, they are great holiday gifts as well!