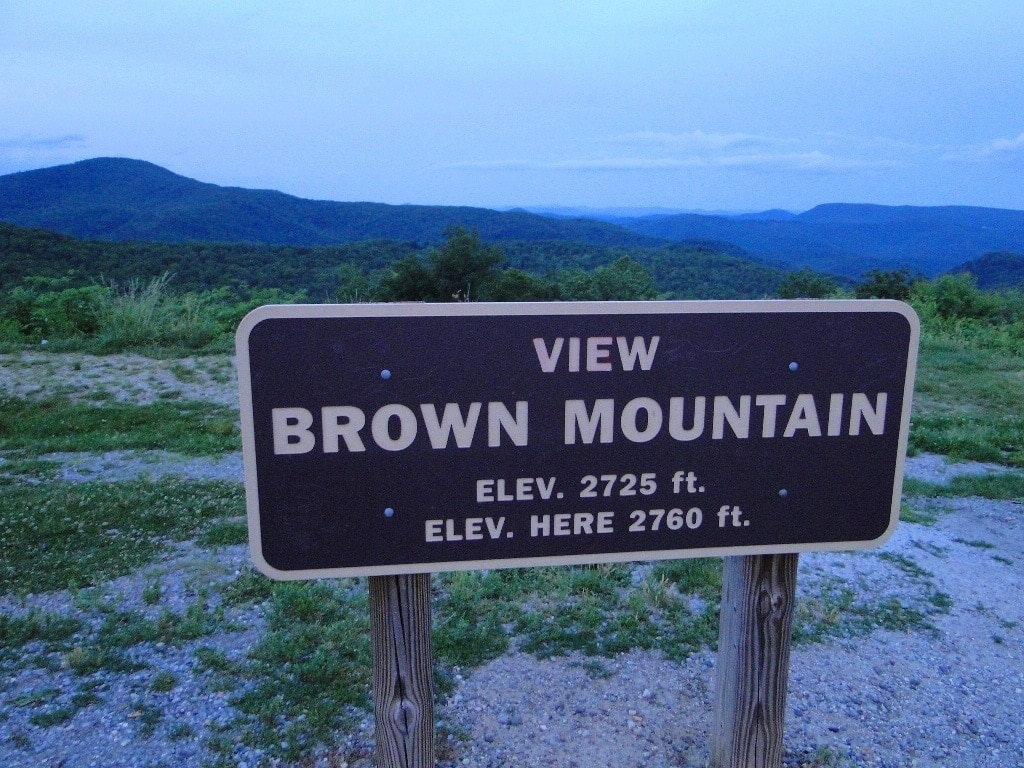 Forget strange occurrences in Area 51 in Nevada. North Carolina has its own hotbed of unusual, possibly extraterrestrial activity at Brown Mountain near Morganton, NC.
Known as The Brown Mountain Lights, these mysterious circular, multi-colored balls of light are said to fly through the trees of Pisgah National Forest and in the air above the mountain tops. The lights, which usually last just a few seconds but have been known to last much longer, cannot easily be explained. Though many have tried.
The mysterious, strange lights have been talked about for over 100 years. That's reason enough that the U.S. Government has come to investigate three times. The Smithsonian has come to investigate, too. Yet no one can really say for sure why orbs of light mysteriously dance through the night sky in the Blue Ridge Mountains above Brown Mountain and the surrounding area.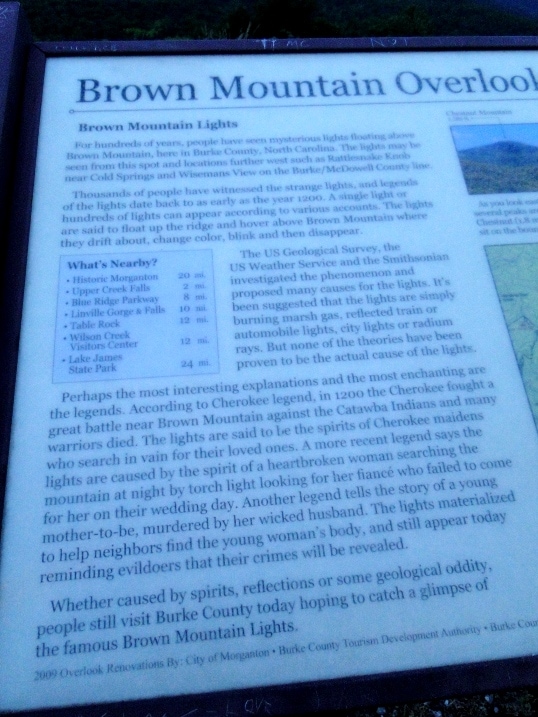 The Brown Mountain Lights are so well known that they were showcased in an episode of the X-Files called "Field Trip." The Travel Channel, Discovery Channel and National Geographic Channel have talked about them, too.
But the biggest media attention for The Brown Mountain Lights could have been the release of the April 2014 film Alien Abduction, based on the story of The Brown Mountain Lights.
The Brown Mountain Lights are a much needed boon to tourism in the area. In fact, the Burke County Tourism Development Authority has released a book titled Brown Mountain Lights written by Joshua P. Warren, a local paranormal researcher. A free link to the book, including facts and research of the area and theories of the lights, can be found at www.brownmountainlights.com.
I spent a couple hours at the Brown Mountain overlook recently, patiently hoping and waiting to see something extraordinary happen and lights to dance across the sky. Well, I saw nothing. Actually, that's wrong. I saw the most amazing display of fireflies that I have in a long, long time, and that was almost reason enough to sit at the overlook in the dark.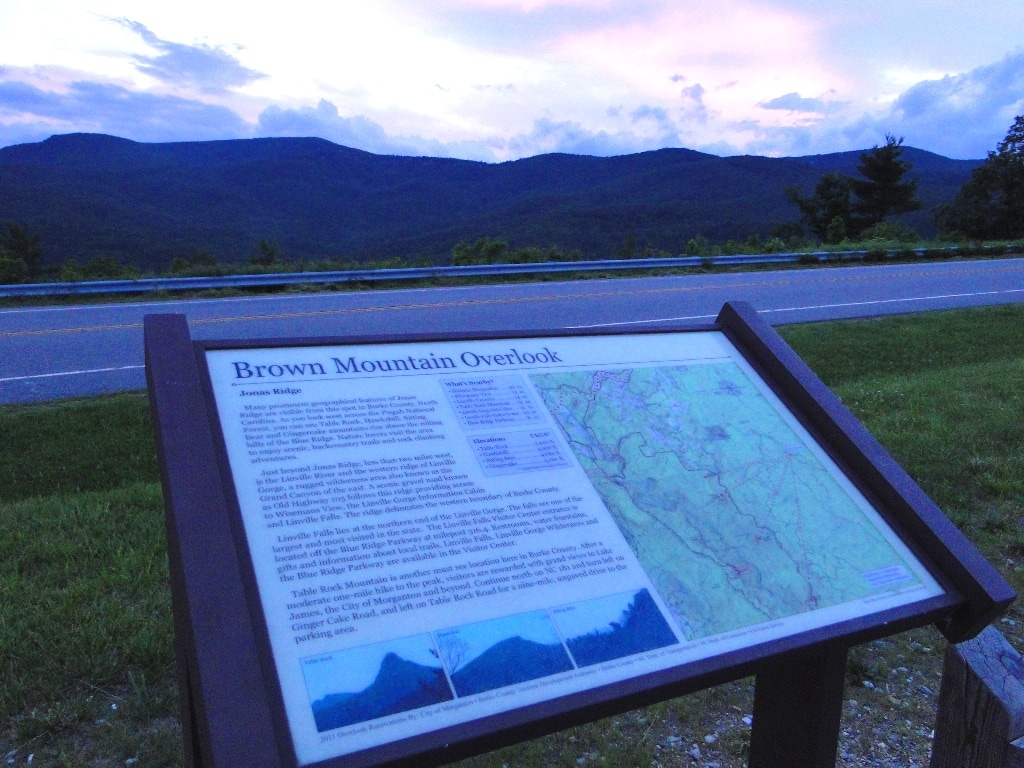 In fact, many cars came to the Brown Mountain overlook in the pitch dark that night. We weren't the only ones who happened to be at a scenic overlook in the middle of the night – which kind of defeats the whole purpose, don't you think? Clearly, many people have heard of The Brown Mountain Lights and want to catch a glimpse themselves, too.
What do you think? Have you seen the Brown Mountain Lights? Do you believe there is something strange going on the in skies above Brown Mountain?