My love affair with all things NASA and space started when I was very, very young. I remember not asking for toys for Christmas, but tickets to go to Kennedy Space Center in Florida. My major in college was going to be Biomedical Engineering so that I could work with astronauts at NASA. And all of the money that I earned in high school was put in savings so that I could afford to go to Space Camp in Huntsville, Alabama. So when I learned about NASA Social, it was a match made in heaven for me.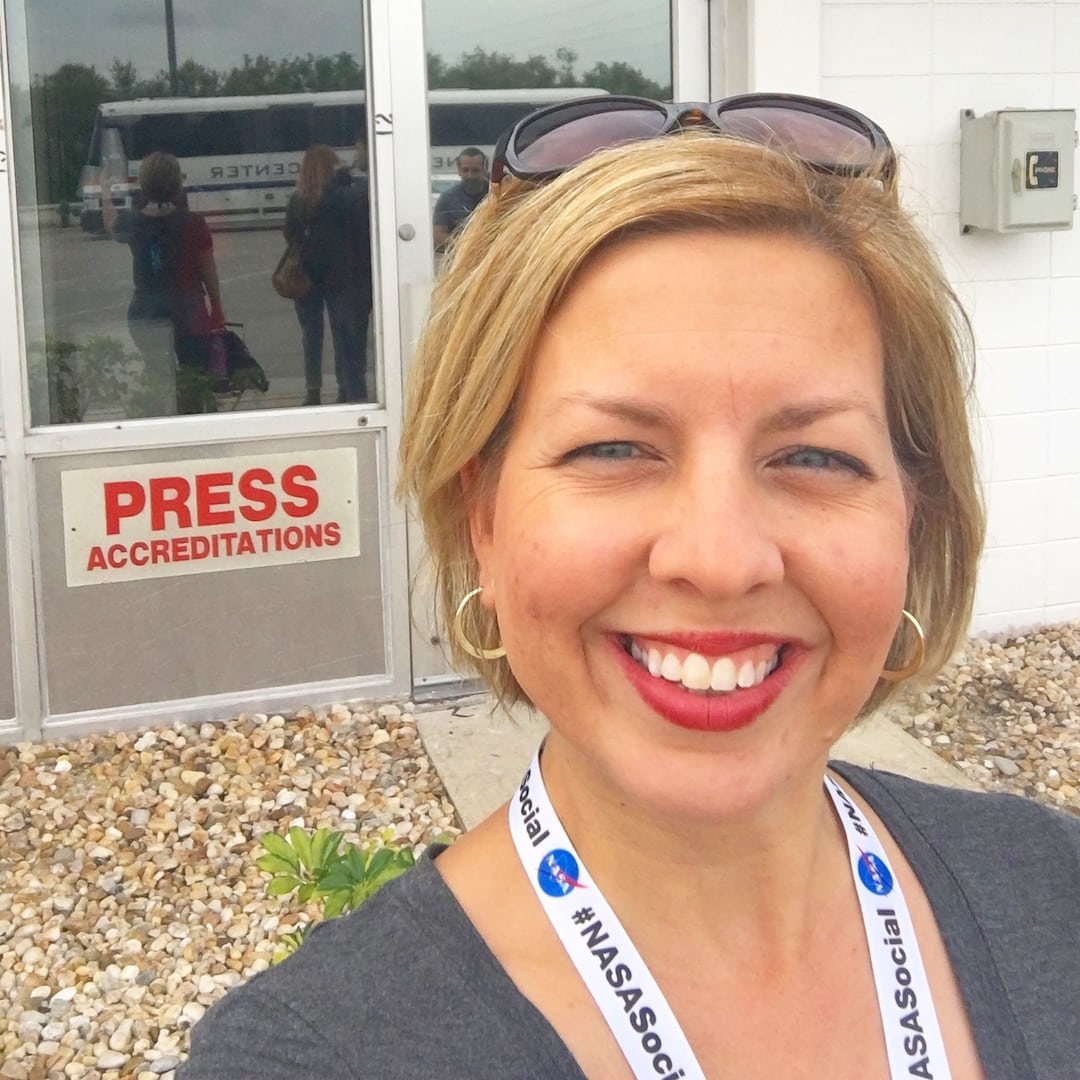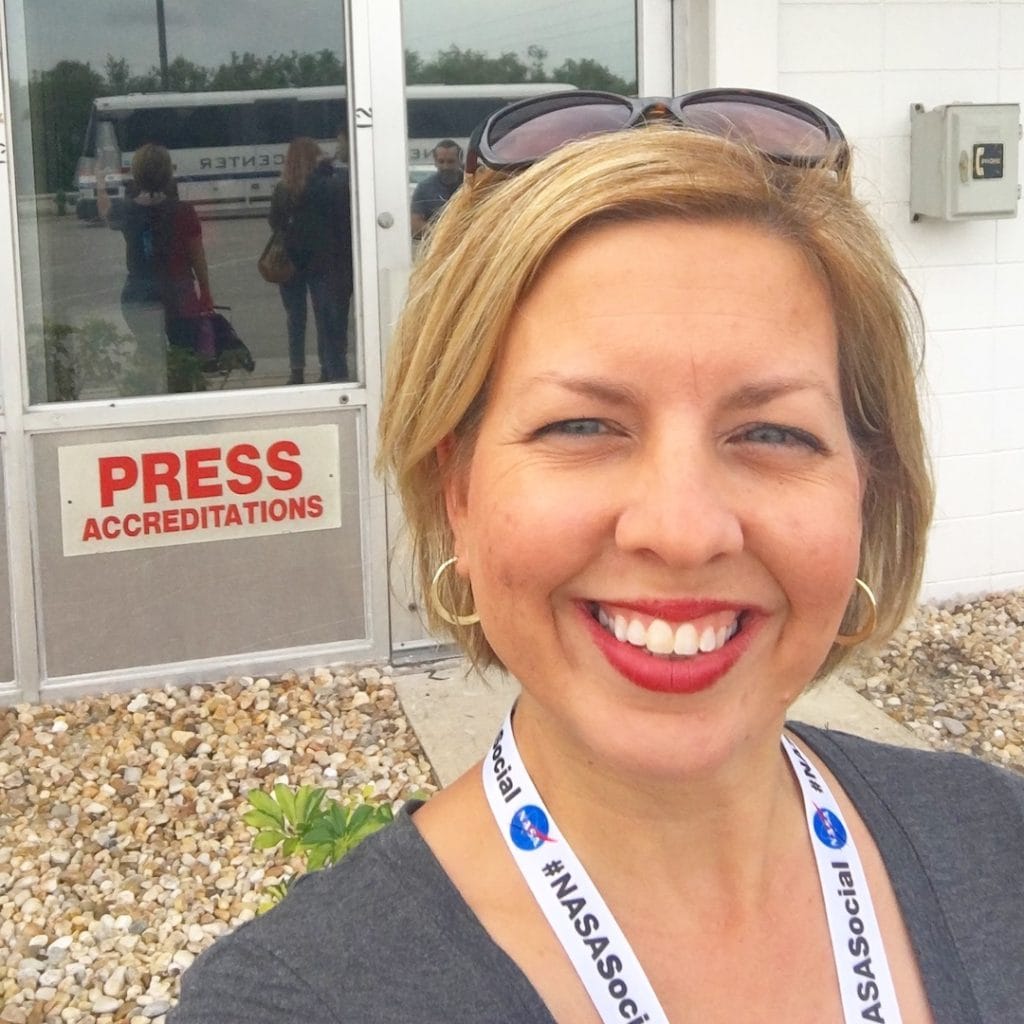 You might feel the same way, too. There are a lot of people that are passionate about the space program. You don't have to be a rocket scientist to love the thrill of sending rockets into space, exploring new galaxies and learning more about developing technology.
For anyone who loves NASA and the mission to see humans live and work in space, then a NASA Social might be ideal for you.
What is NASA Social?
I learned about NASA Social for the first time on Twitter. Which is fitting because NASA Social is all about spreading knowledge and excitement about going into space through social media.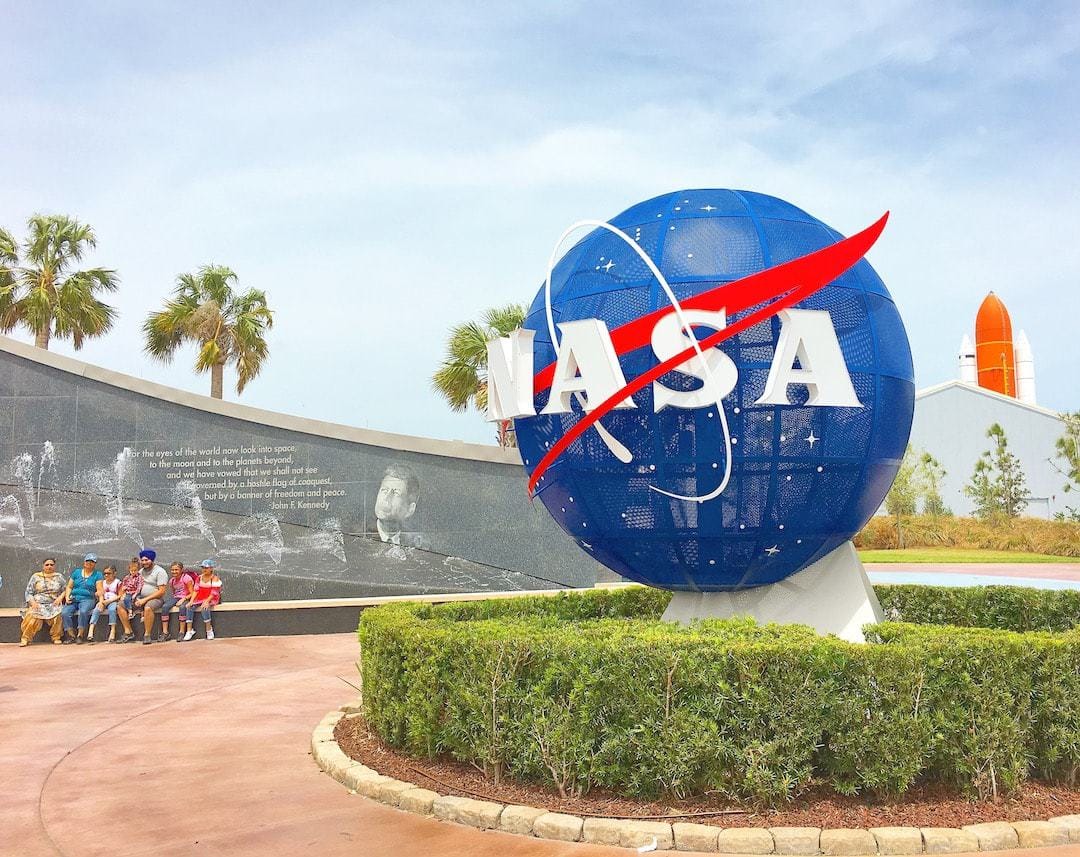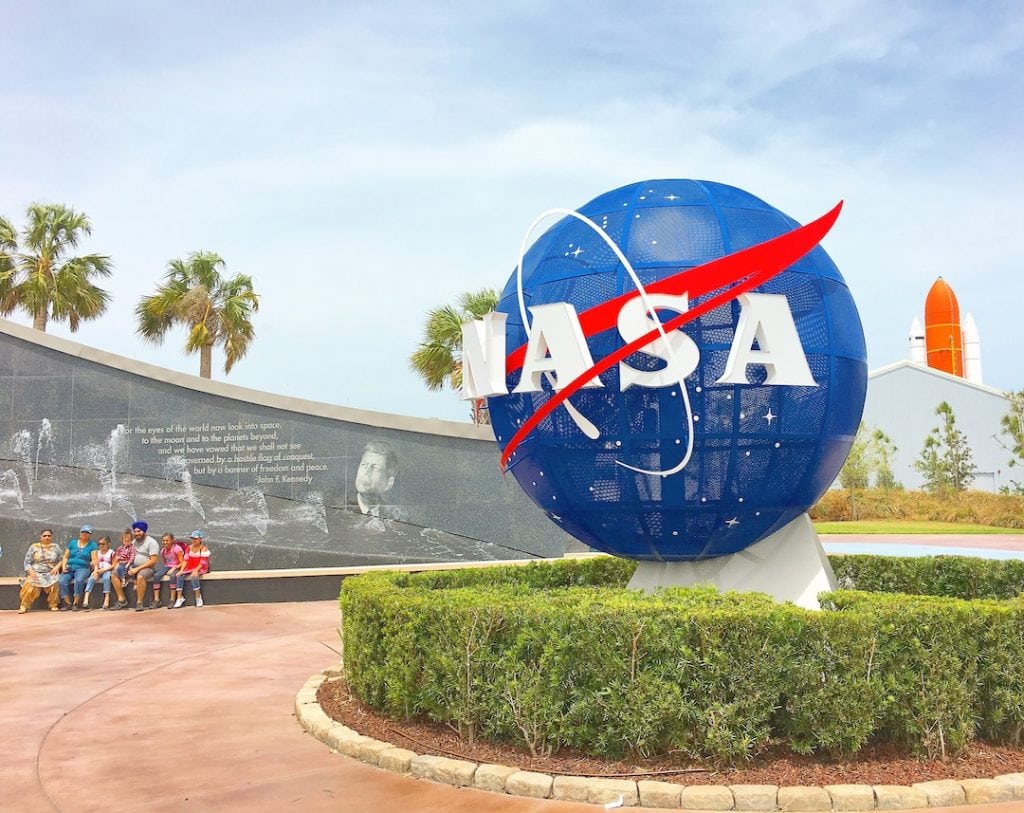 This is what NASA has to say about NASA Socials:
A NASA Social event is an informal meeting of people who engage with NASA social media accounts. Social events provide NASA followers with the opportunity to go behind-the-scenes at NASA facilities and events and speak with scientists, engineers, astronauts and managers. NASA Socials range from two hours to two days in length and include a "meet and greet" session to allow participants to mingle with fellow socialites and the people behind NASA's social media accounts. Social media credentials give users a chance to apply for the same access as journalists in an effort to align the access and experience of social media representatives with those of traditional media.
NASA Social is all about bringing together social media users and influencers in all fields to learn more and get excited about upcoming missions and programs through NASA.
The NASA Social events are held across the country. Launch-related events are held at the places were launches happen, including:
Kennedy Space Center, Florida
Wallops Flight Facility, Virginia
Vandenberg Air Force Base, California
Not all NASA Socials are for rocket launches, though.
There are many NASA Social events that focus on new technology, learning more about a new program developed for space exploration, or seeing how the equipment used for launches is developed and tested. So there are NASA Socials at other NASA locations, too, including:
Ames Exploration Center, Moffett Field, Calif.
Armstrong Flight Research Center, Edwards, Calif.
Glenn Research Center Visitor Center, Cleveland
Goddard Space Flight Center Visitor Center, Greenbelt, Md.
Jet Propulsion Laboratory, Pasadena, Calif.
Space Center Houston at Johnson Space Center, Houston, Texas
Virginia Air and Space Center, Hampton Roads, Va.
Marshall Space Flight Center, Huntsville, Ala.
Infinity at Stennis Space Center in Mississippi
as well as other locations such as UC Berkley, National Air and Space Museum, and more.
What Do You Do at a NASA Social?
Every NASA Social is different. It depends on where it's held and why.
I have been very blessed to go to three NASA Socials over the past few years. Here's a recap of my NASA Social for the TESS launch. All have been for rocket launches at Kennedy Space Center. All three have been for SpaceX launches.
For my NASA Socials, we always learned about the history and technology of a rocket launch before the launch itself. So for two days we went behind the scenes at NASA and SpaceX learning about the people and the process of launching rockets.
My events have included visits inside the Vehicle Assembly Building (VAB), Launch Control Center and walking on top of Launch Pad 39A as it's being prepared for future missions.

We've attended press briefings at the NASA media center, where the live broadcast was shown on the NASA channel.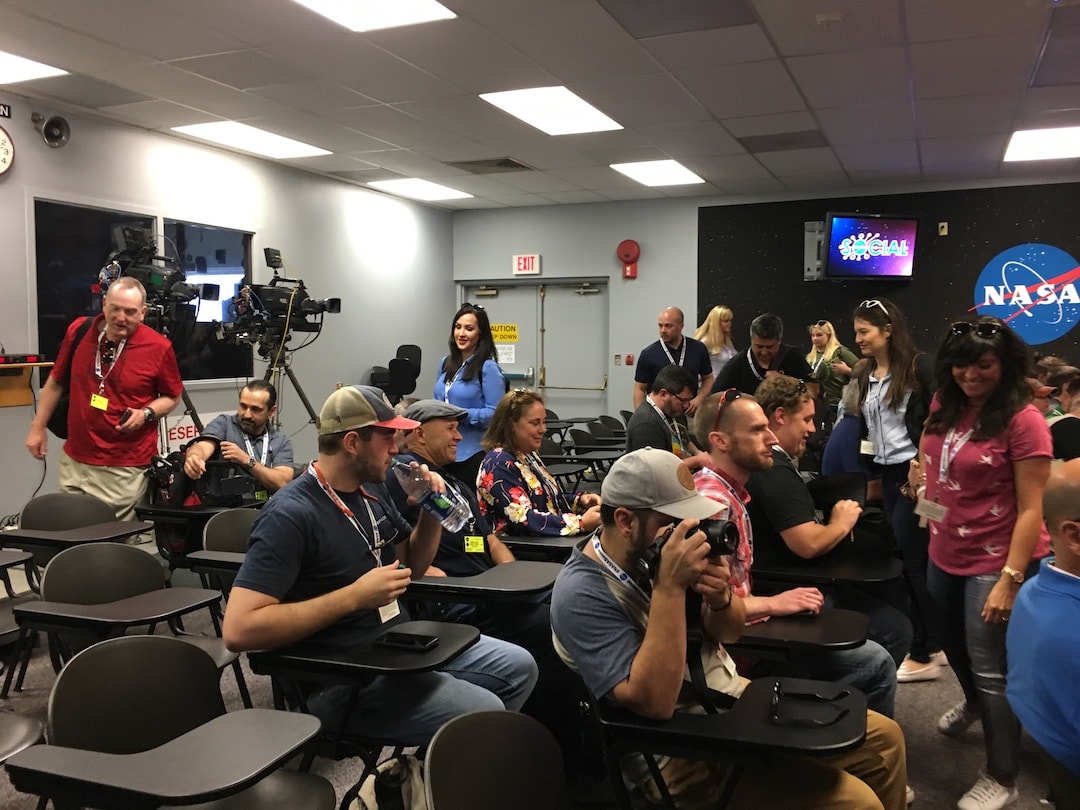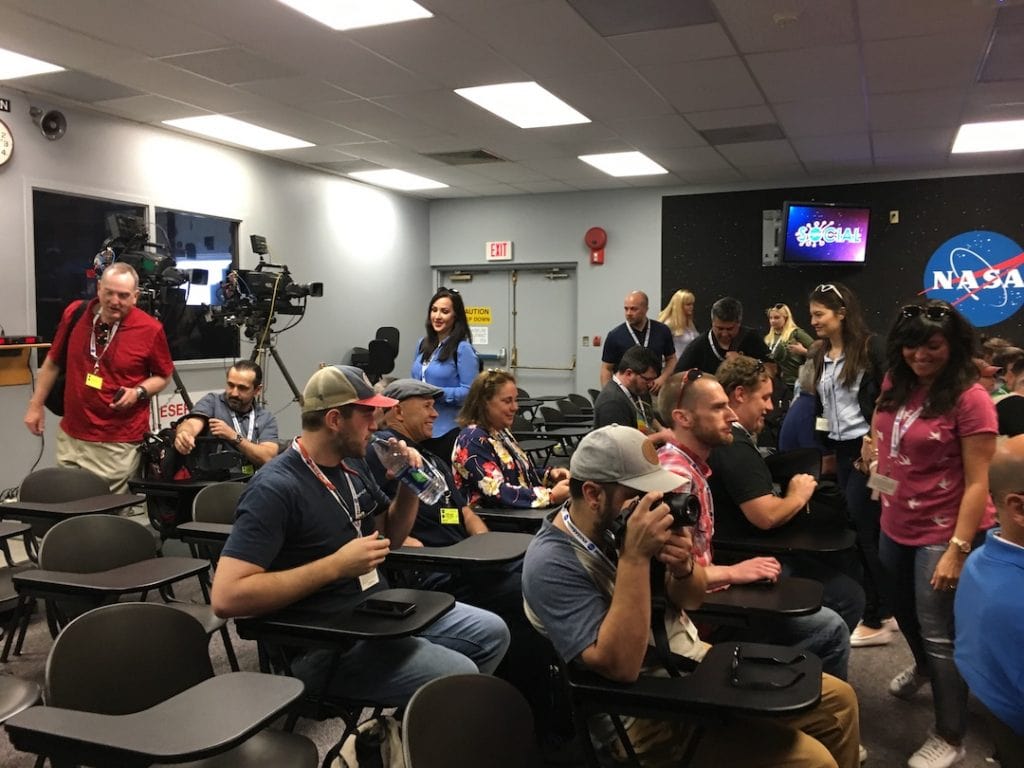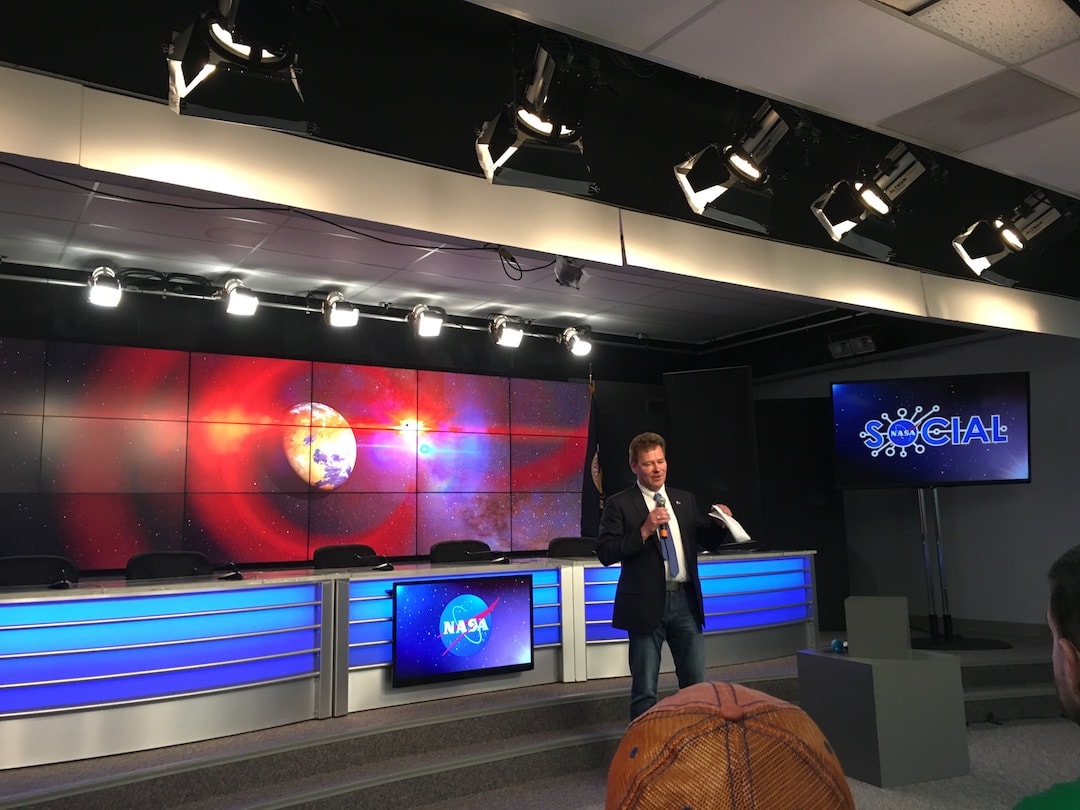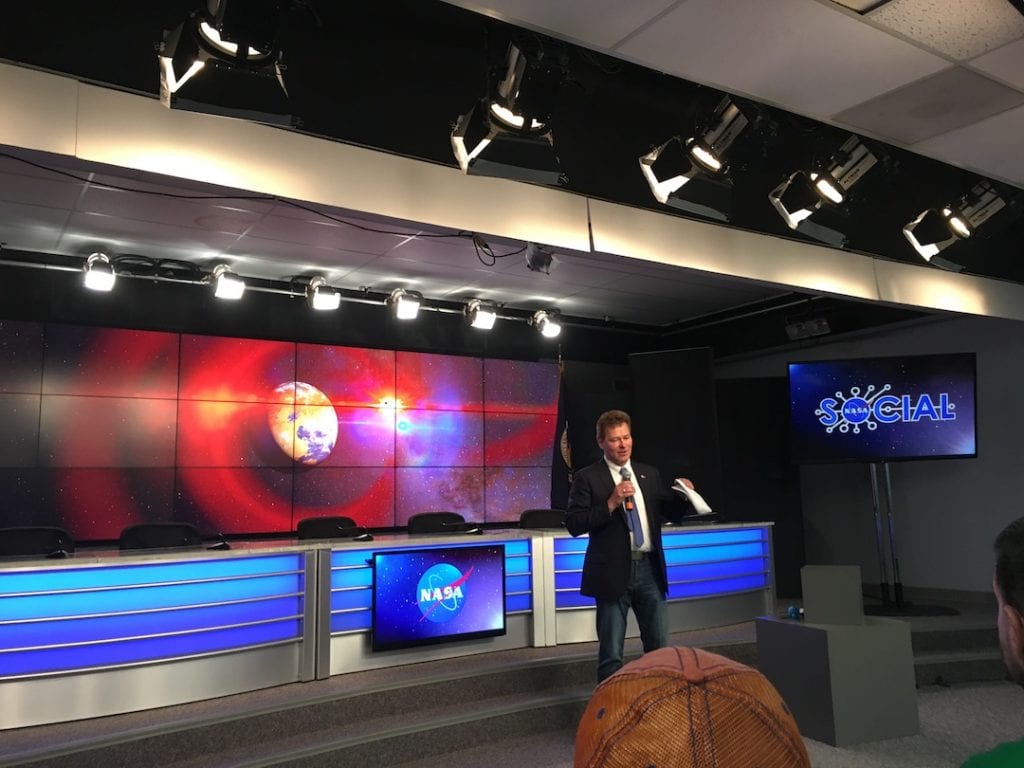 For each mission, we went behind the scenes at a NASA facility to learn more about the upcoming mission, including learning how Space Shuttle tiles are made and how drones are going to be used on Mars.
We've had bus tours of places you usually don't see on the standard Kennedy Space Center bus tours, plus we've eaten in the NASA employee cafeteria (where it's Subway and Sonny's BBQ, by the way!).
And we got to visit the rocket site before launch. Wow, what a thrill! Being able to go to the launchpad and see the rocket on the pad before it will be in outer space in a matter of hours is so incredible! It's what every space enthusiast dreams of!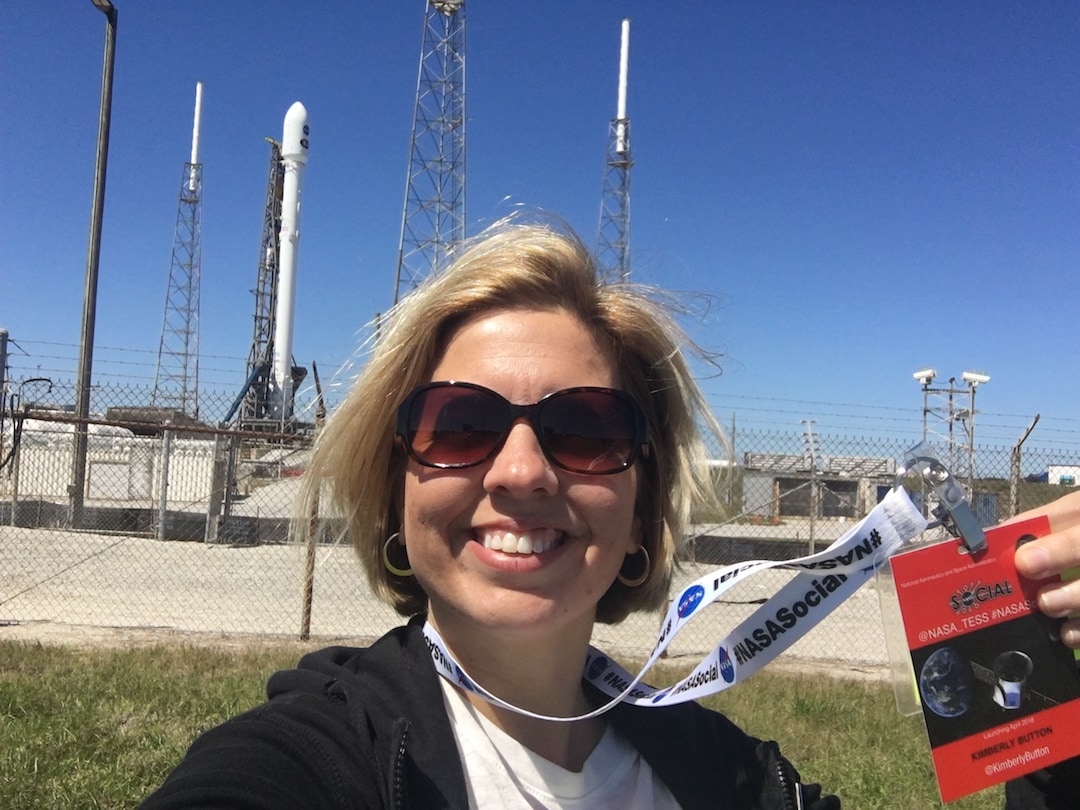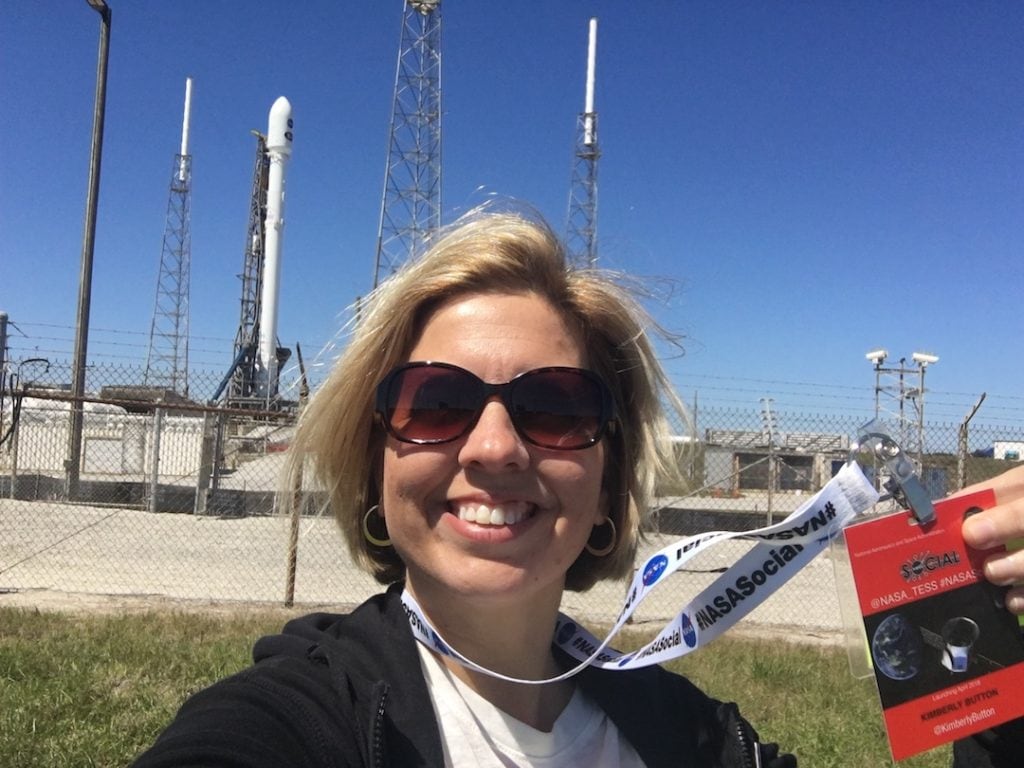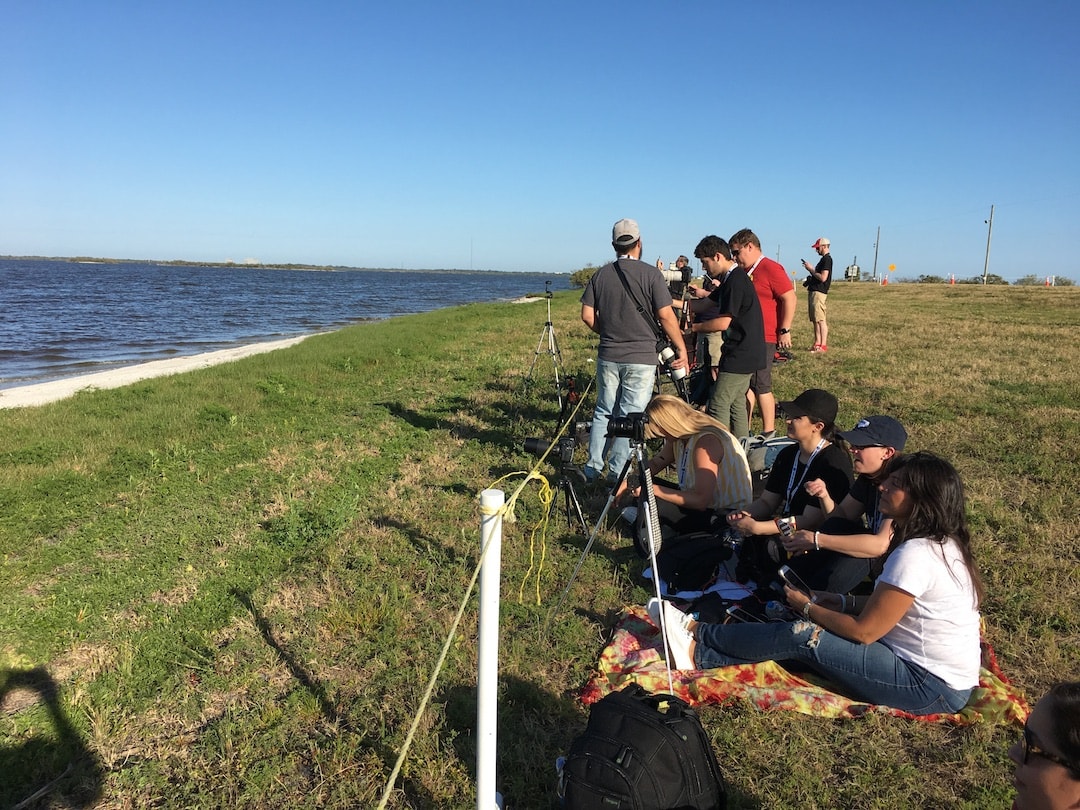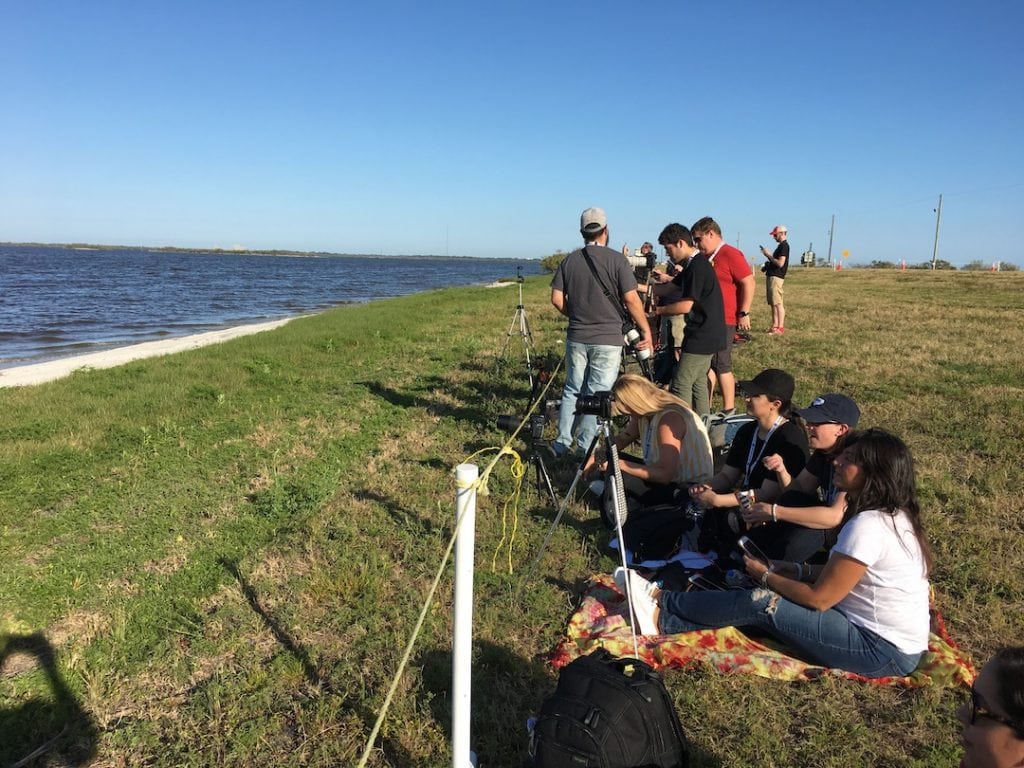 The grand finale of every NASA Social with a rocket launch is media site viewing of the rocket launch, just a couple miles away.
Who Can Go to a NASA Social?
Here's the great thing. You don't have to solely be tweeting about rockets and space flight to apply for and get invited to a NASA Social.
In fact, NASA encourages social media users and influencers from all fields to apply. If you think that your audience would be engaged with the content that you produce at a NASA Social, then you can apply.
I have been at three NASA Socials. Each one had a unique mix of space enthusiasts that were so much fun! Among the unique genres and fields that were represented were:
Weather reporter
Online chef
Fashion Blogger
Beauty Blogger
Travel Bloggers
Real Estate Agent
College Students
Retirees
NBC reporter
Director of a science museum
Teachers
and so many more!
Keep in mind, if accepted, you will need to provide two forms of government-identification as NASA is a government facility. You will also need to pay for transportation and lodging costs. (We recommend staying at this hotel for a NASA Social.)
Do I Need a Huge Social Media Following to Apply?
No! While you do need to have an active and healthy social media following, you don't need huge numbers to be accepted. You do not need 100,000 subscribers on YouTube before you even apply.
NASA Social really looks for social media interaction and how you might be able to weave in information from a NASA event to your followers through ways that work for your audience.
While you probably won't get accepted with 2 followers on Twitter, don't let smaller numbers on social media deter you from applying.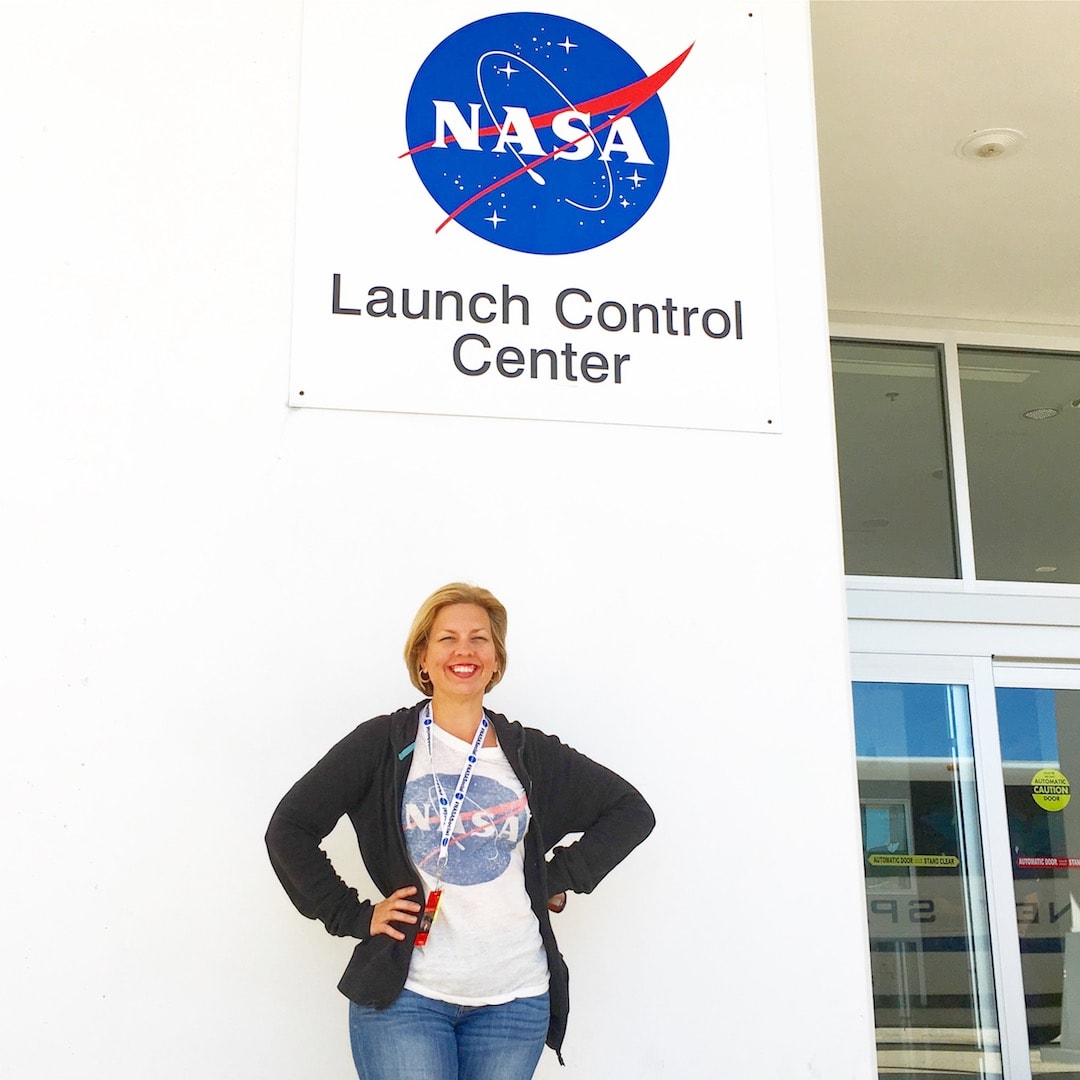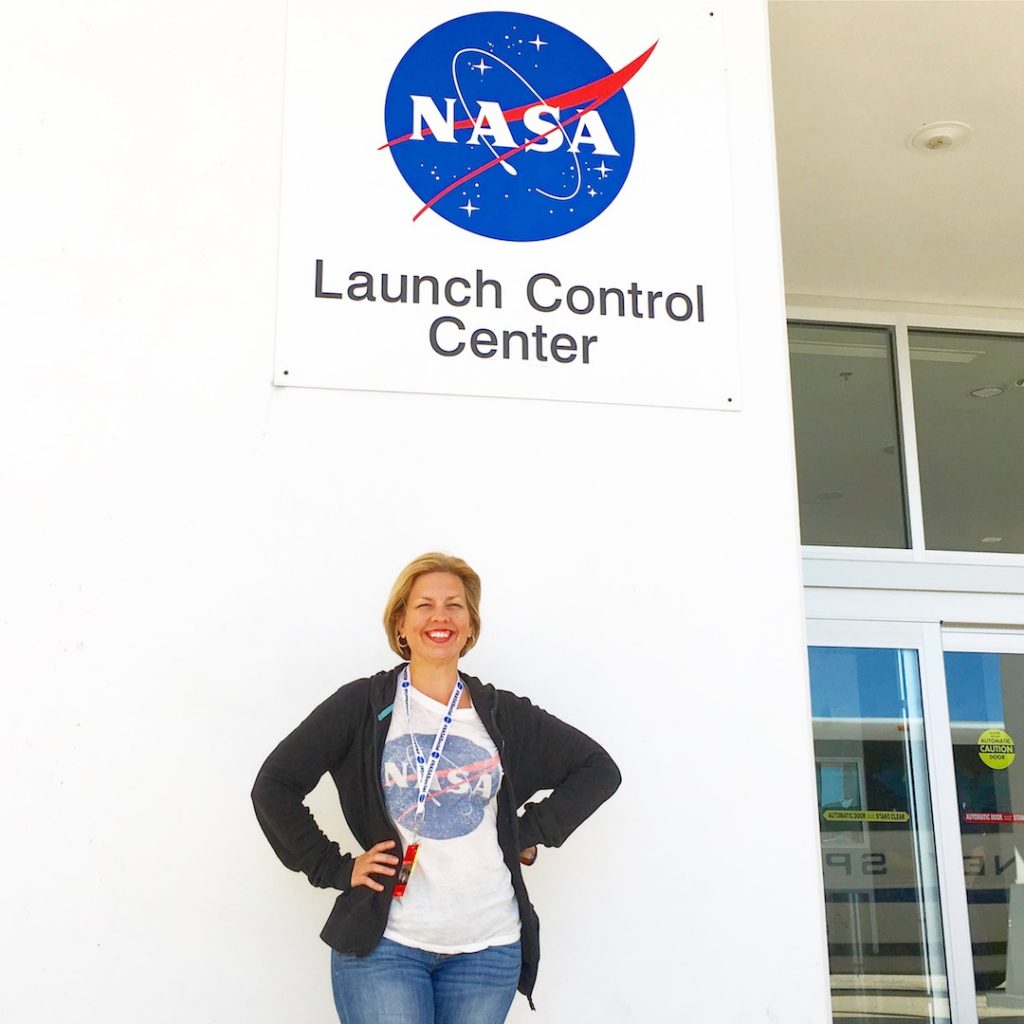 How Do I Apply for a NASA Social?
You will apply to a NASA Social via an online form. Keep in mind, they do honestly review every single submission. It's not picked from a computer program. There are actual human beings (and they are awesome, by the way!) that look at every applicant, look at their social media, and see if the current mission or project is an ideal fit for the NASA Social.
NASA has this to say about selecting NASA Social applicants:
People who actively collect, report, analyze and disseminate news on social networking platforms are encouraged to apply for media credentials. Selection is not random. Those chosen must prove through the registration process they meet specific engagement criteria. Qualified attendees will have the same access to the event as news media and may view the launch, participate in media briefings, tours and other available opportunities. All social media accreditation applications will be considered on a case-by-case basis.
Related Posts:
How Do I Find Out About Upcoming NASA Socials?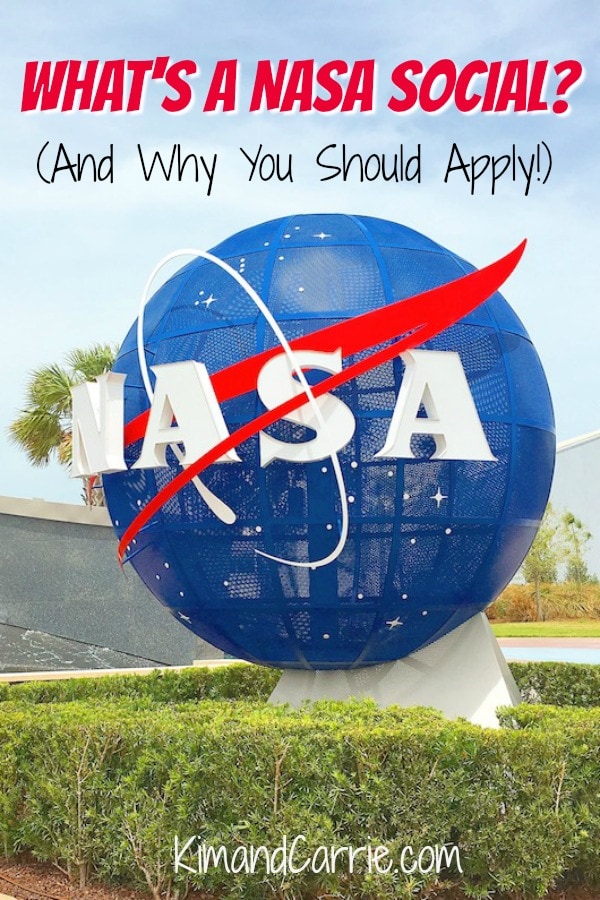 NASA Socials are announced on the NASA Social website. The upcoming events are also announced via the NASA Social Twitter account.
You can also sign up for their email notifications for upcoming events through this page.