Many new brunches have debuted in the Walt Disney World area lately, including one at California Grill and one at Narcoosee's – but I think the Four Seasons Orlando Brunch at Plancha is among the best – both for value, atmosphere and for the quality of food.
Included in the Four Seasons Orlando Brunch is one full size entrée (see the options below) PLUS a buffet that spans two rooms and is heavy on seafood, desserts and other indulgent delicacies. Add in BOTTOMLESS mimosas and bloody marys, as well as non-alcoholic drinks and a specialty juice bar – and you've got a whole lot of food for the Sunday Brunch Buffet.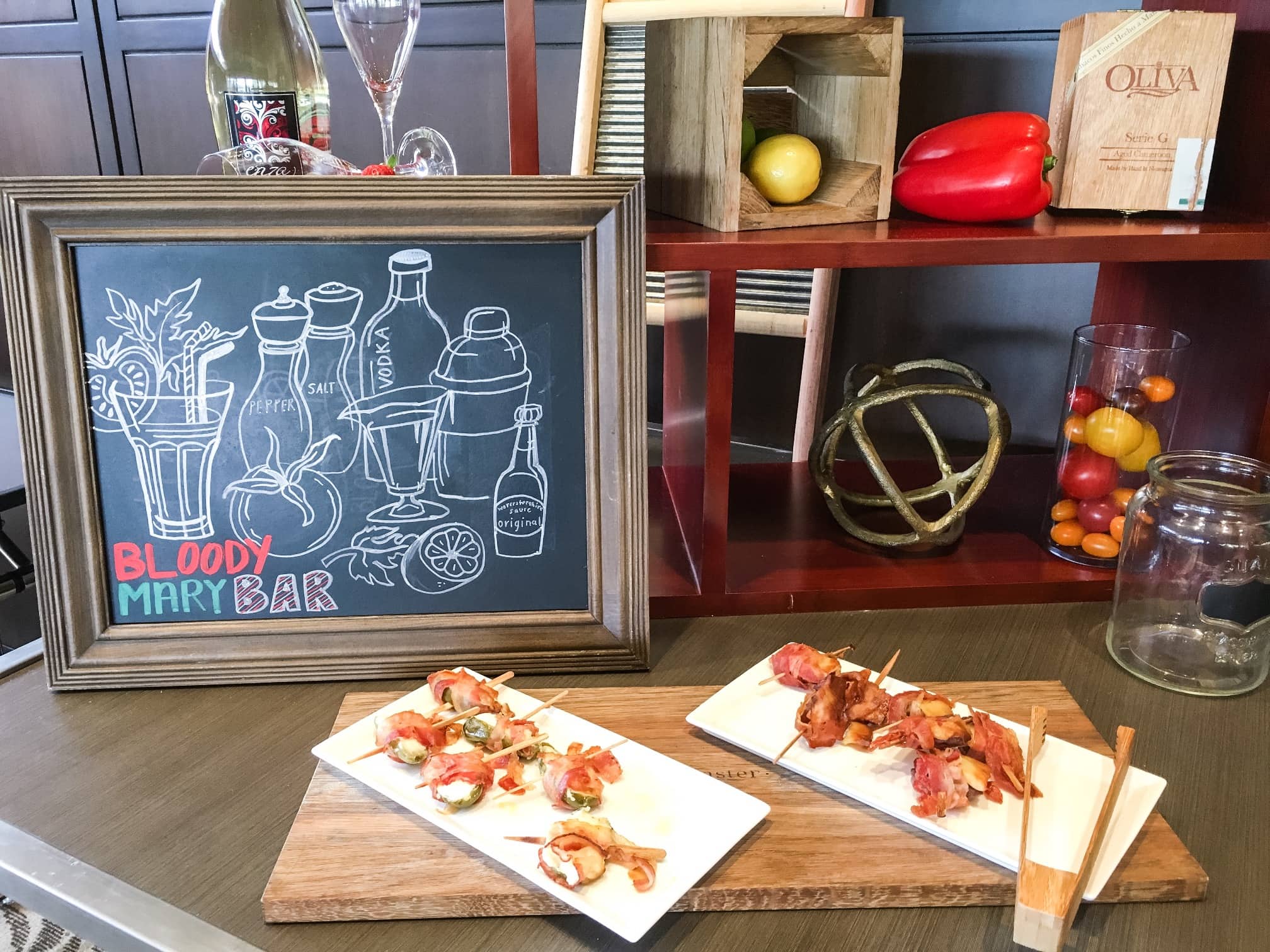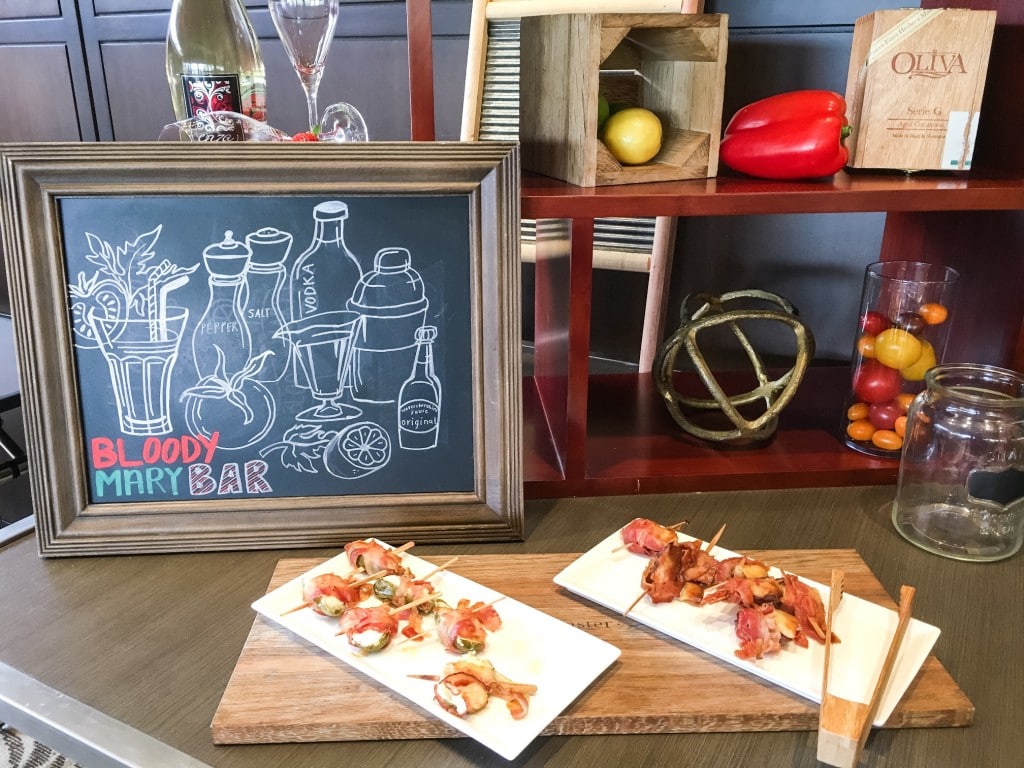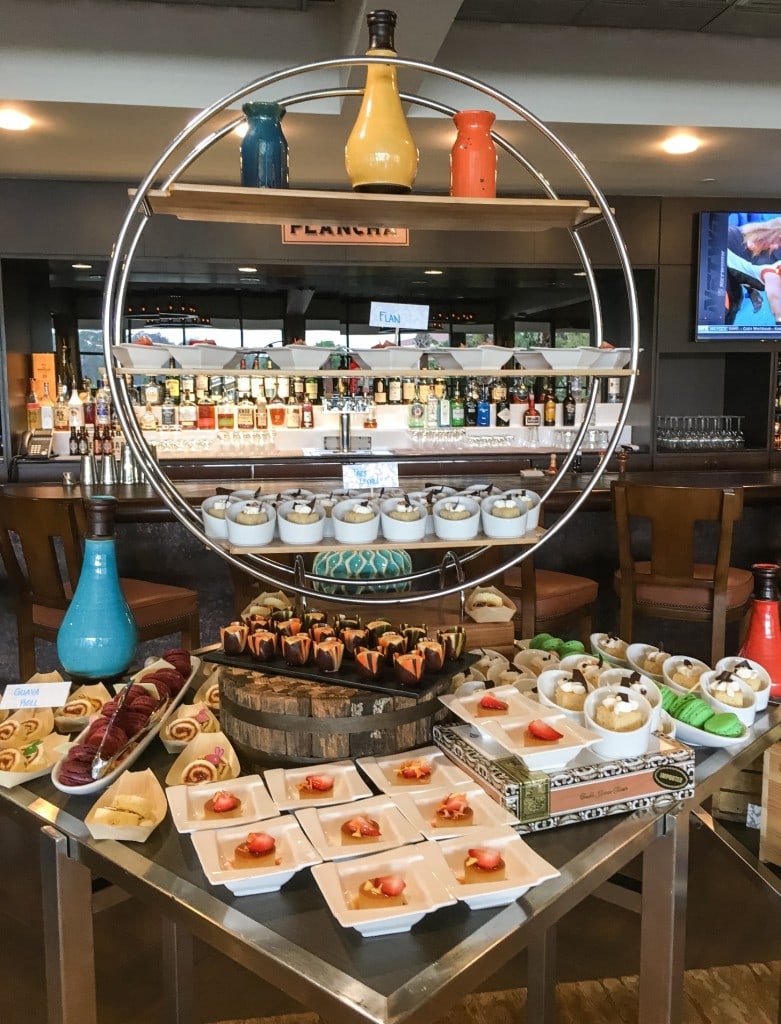 If you've ever eaten at Plancha – and if you haven't you SHOULD! – you'll notice immediately that the restaurant seems to be twice as large for the Sunday Buffet. That's because they're opening up the private room to house all of the buffet stations laden with food.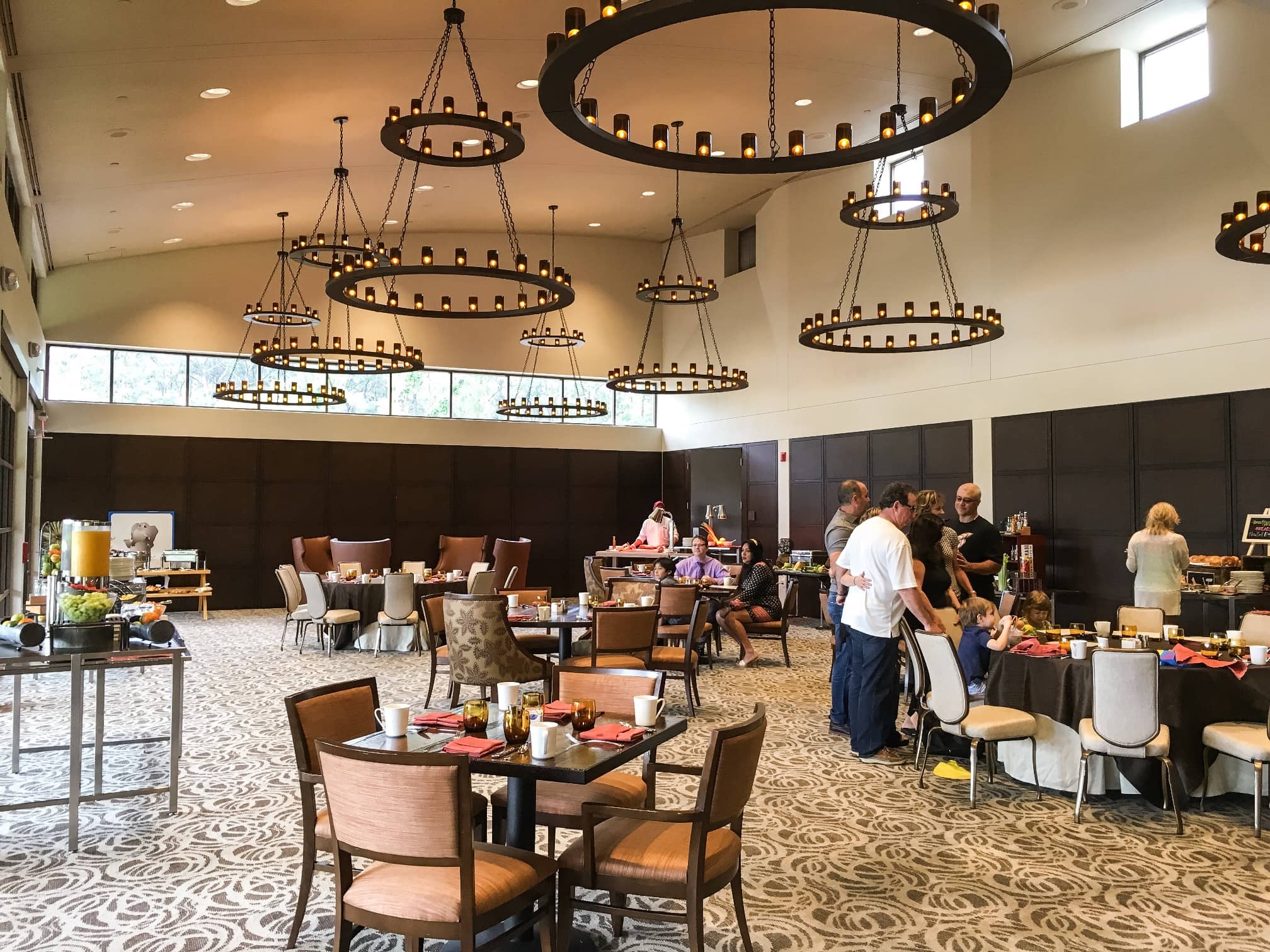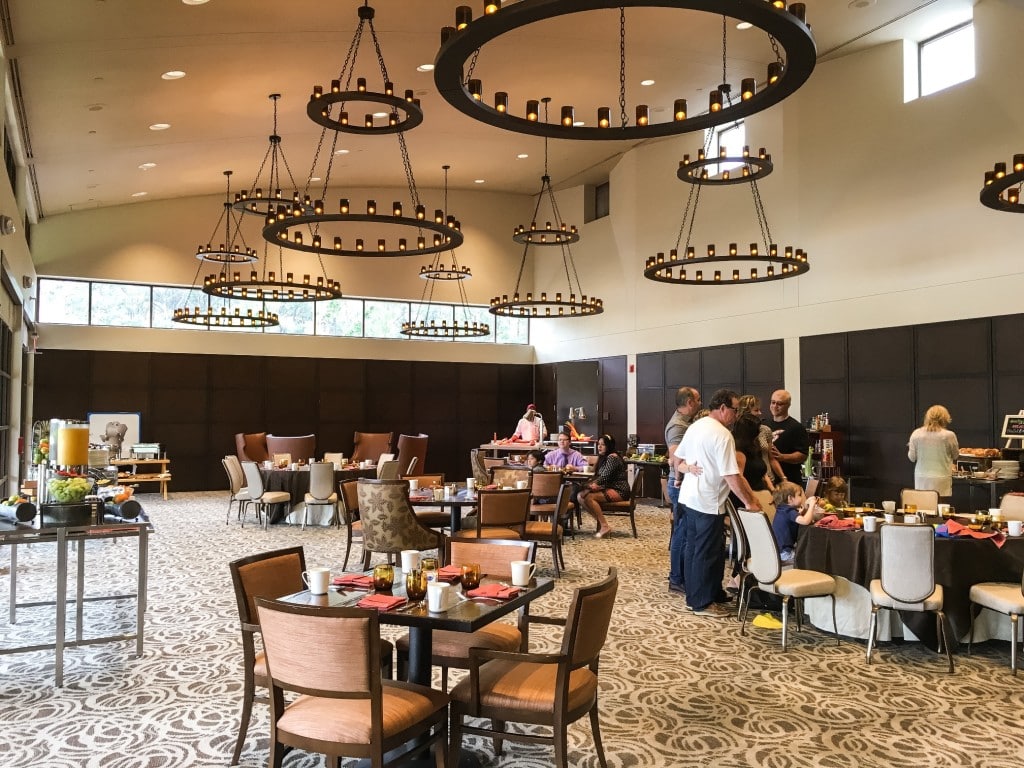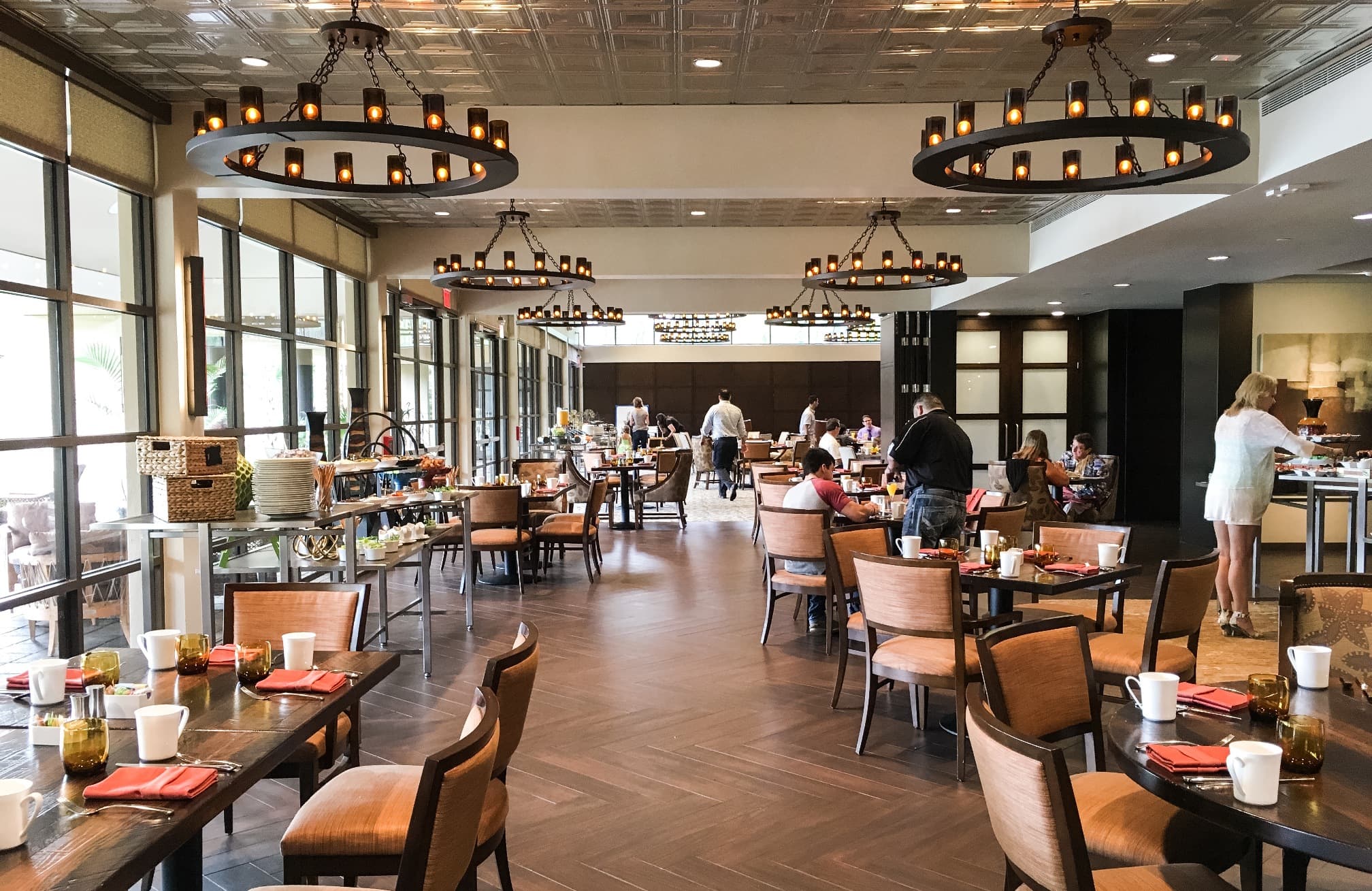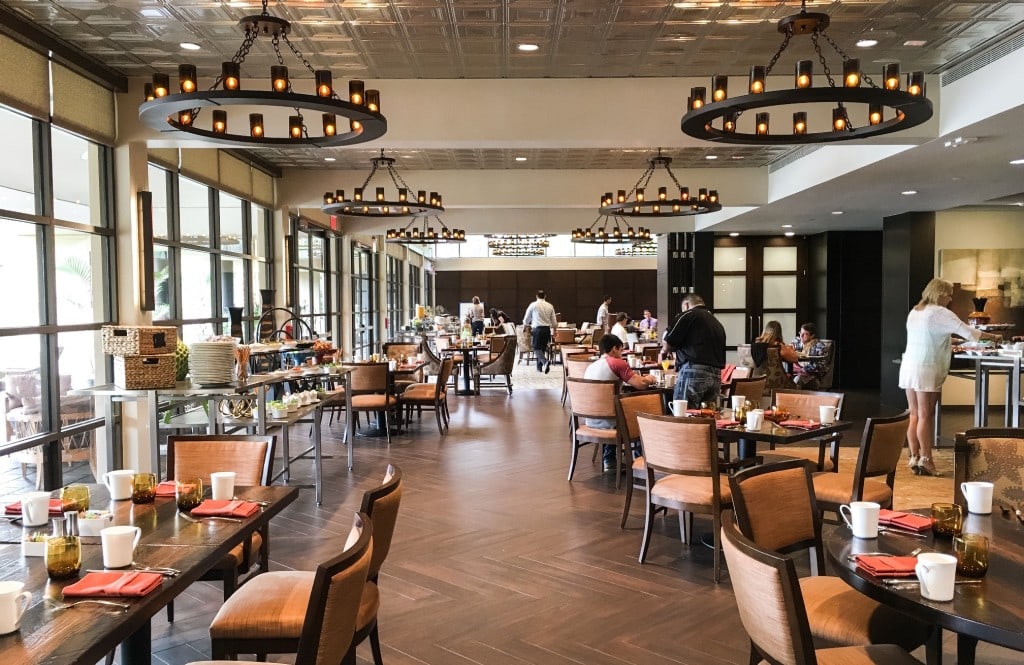 I enjoyed a media preview a couple months ago debuting what the Plancha Sunday Brunch Buffet would look like. I enjoyed talking with the Chef and Manager of Four Seasons Orlando's Plancha, as well as getting a first peek at all of the full size entrees to be served. See what they look like here:
So I was thrilled to come back after Brunch had officially opened and enjoy an Easter buffet at Plancha with my husband.
Among the stations during a recent visit were: A pork carving station; paella; shrimp cocktail; ahi tuna; antipasto; salads; black bean hummus; artisanal cheeses and meats; breads and pastries; housemade granola parfaits; fruit juices; and desserts.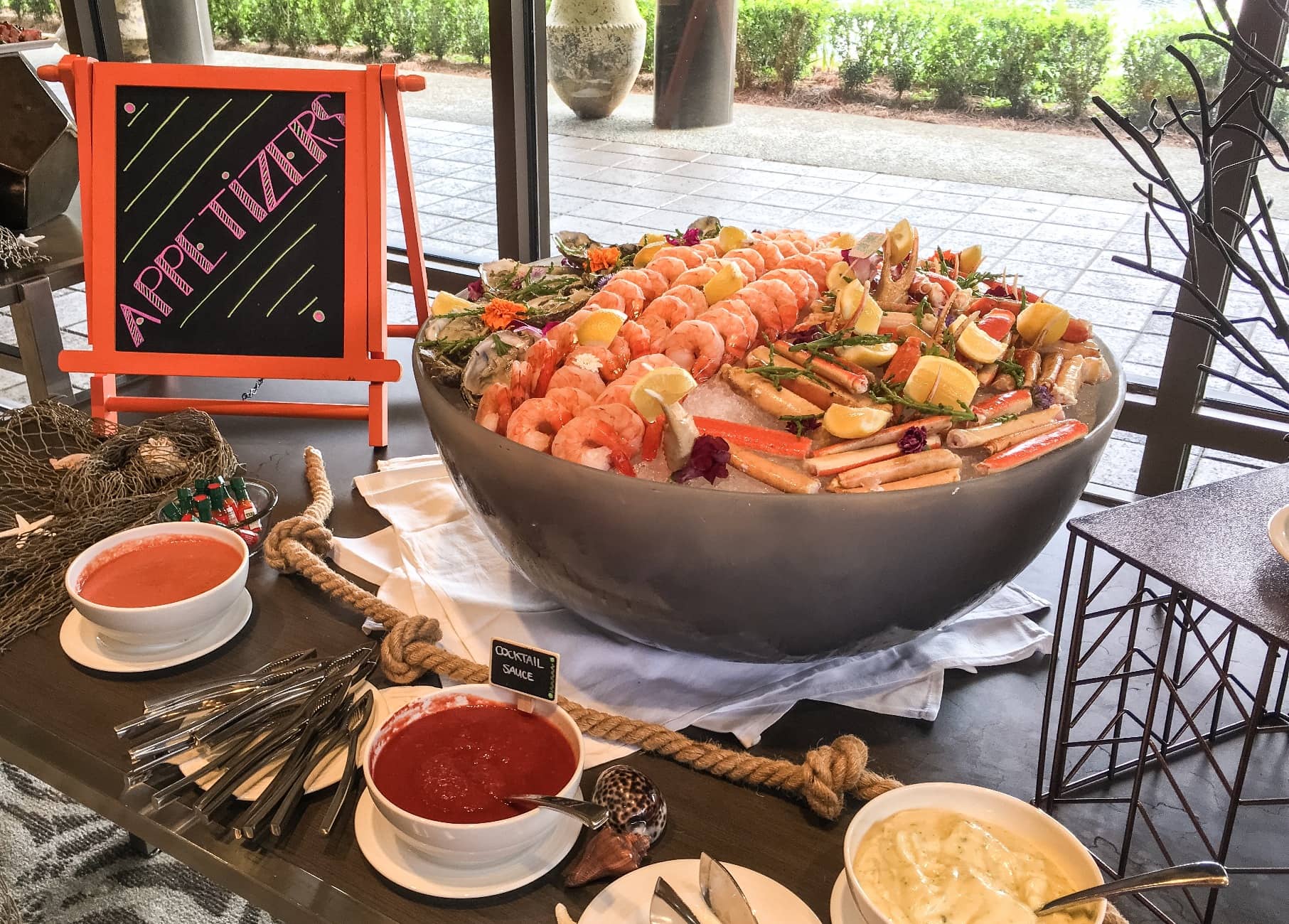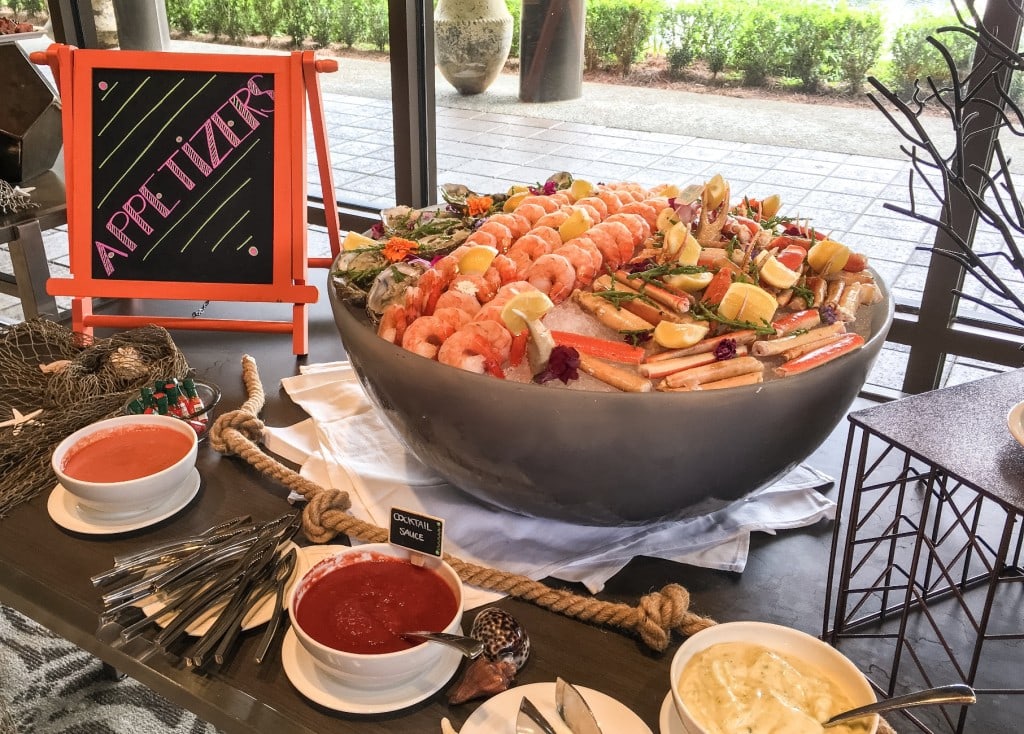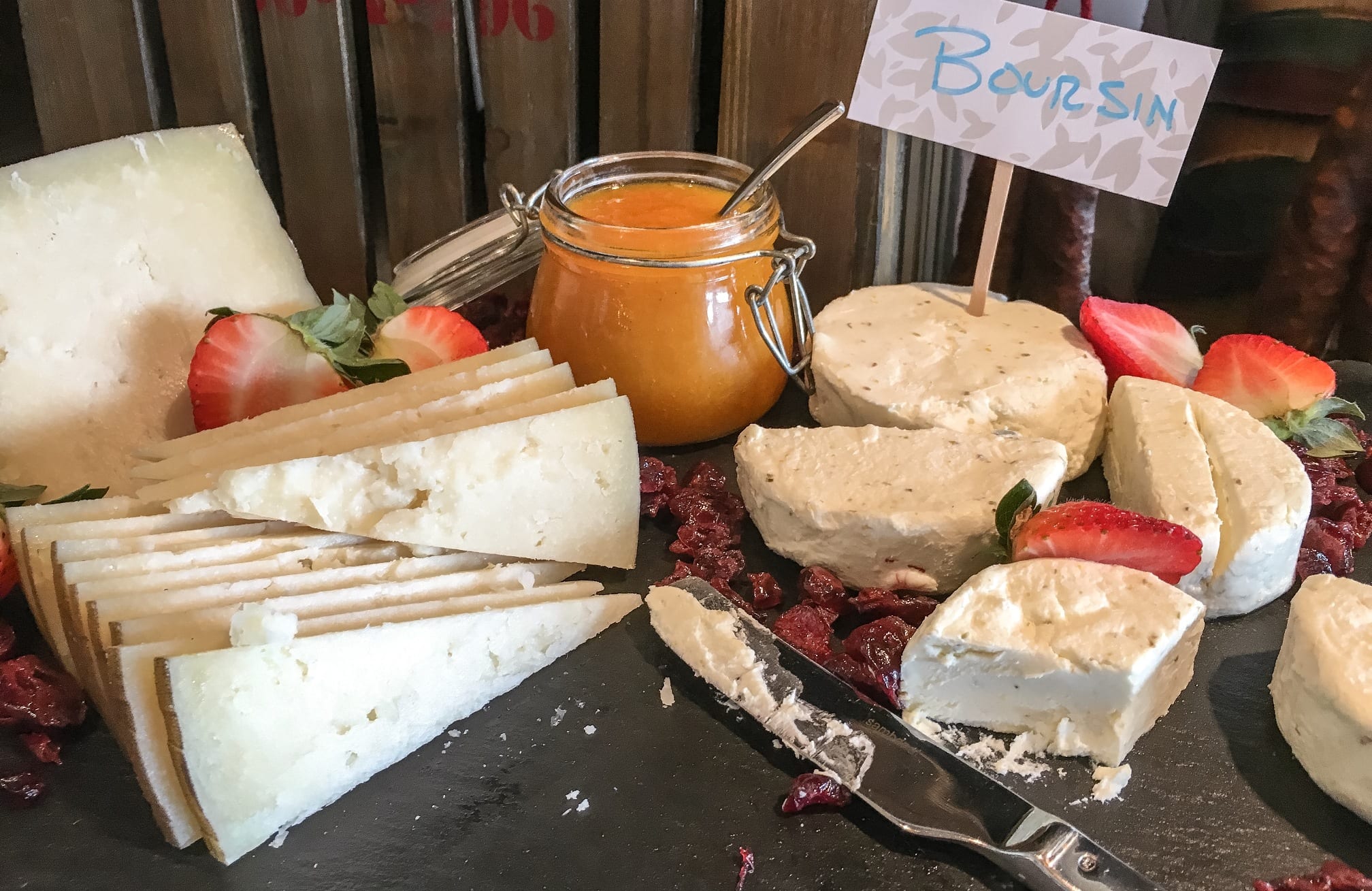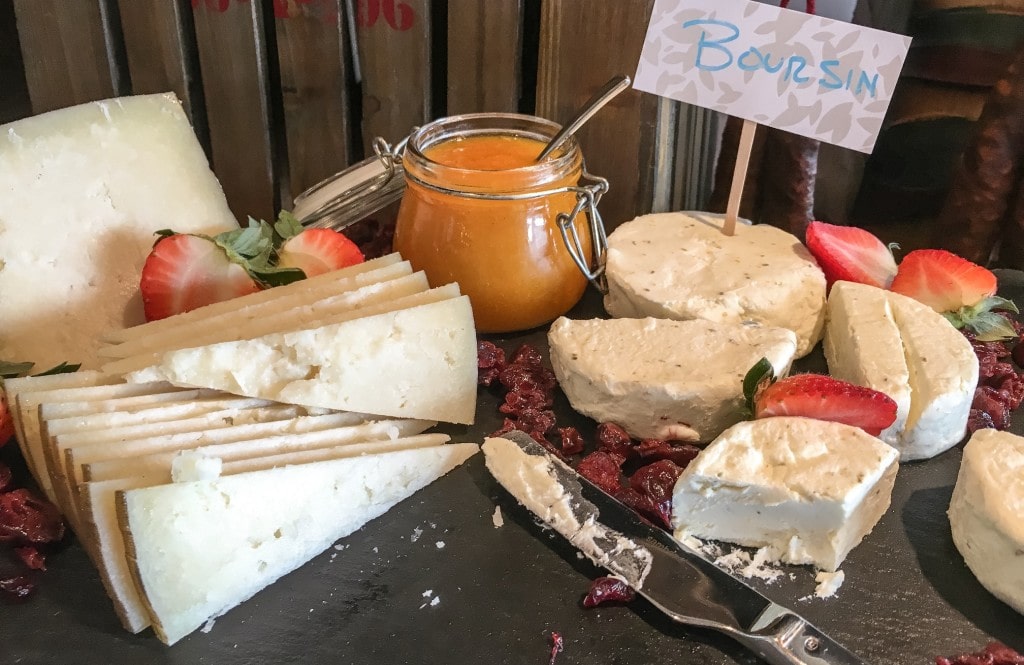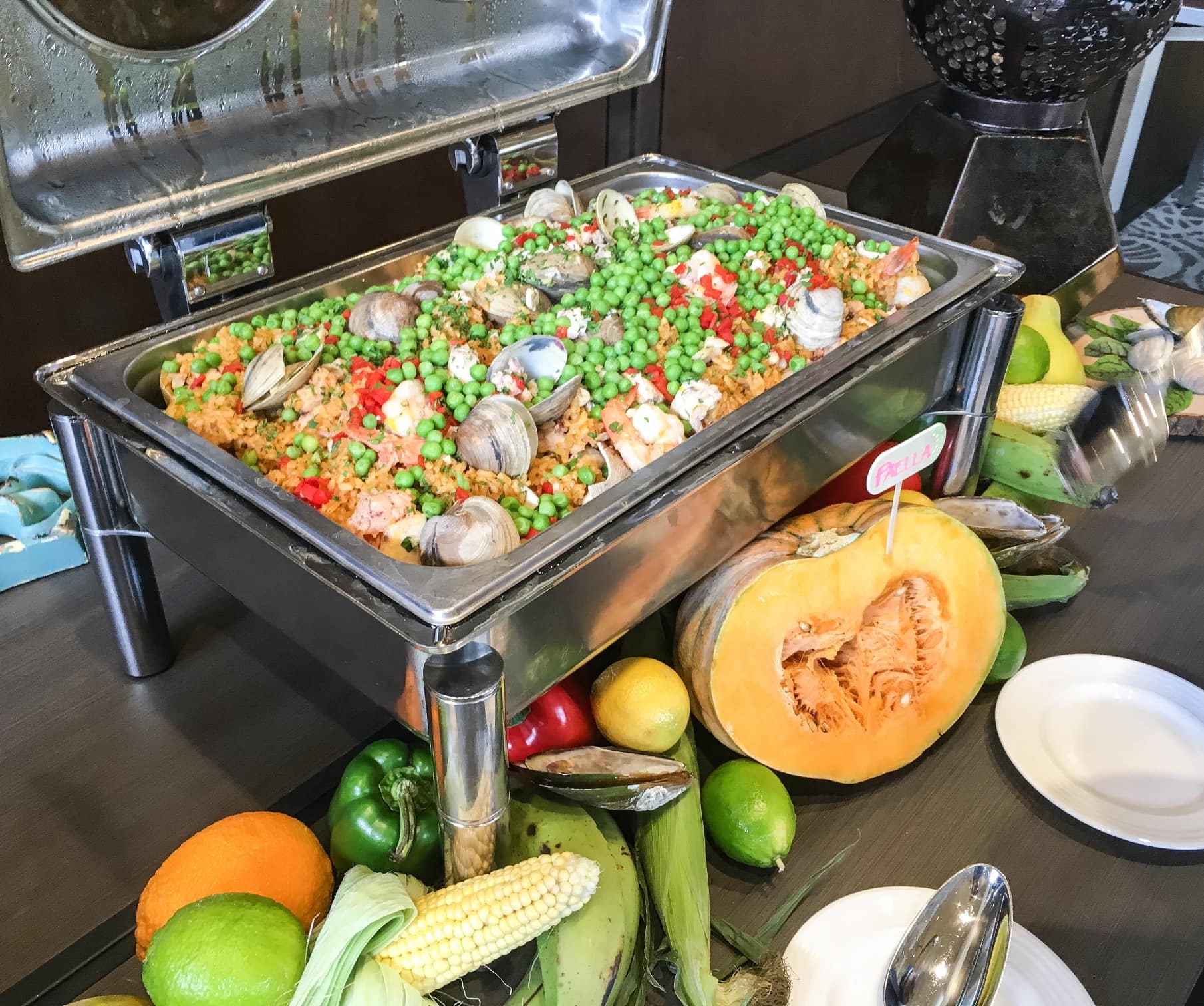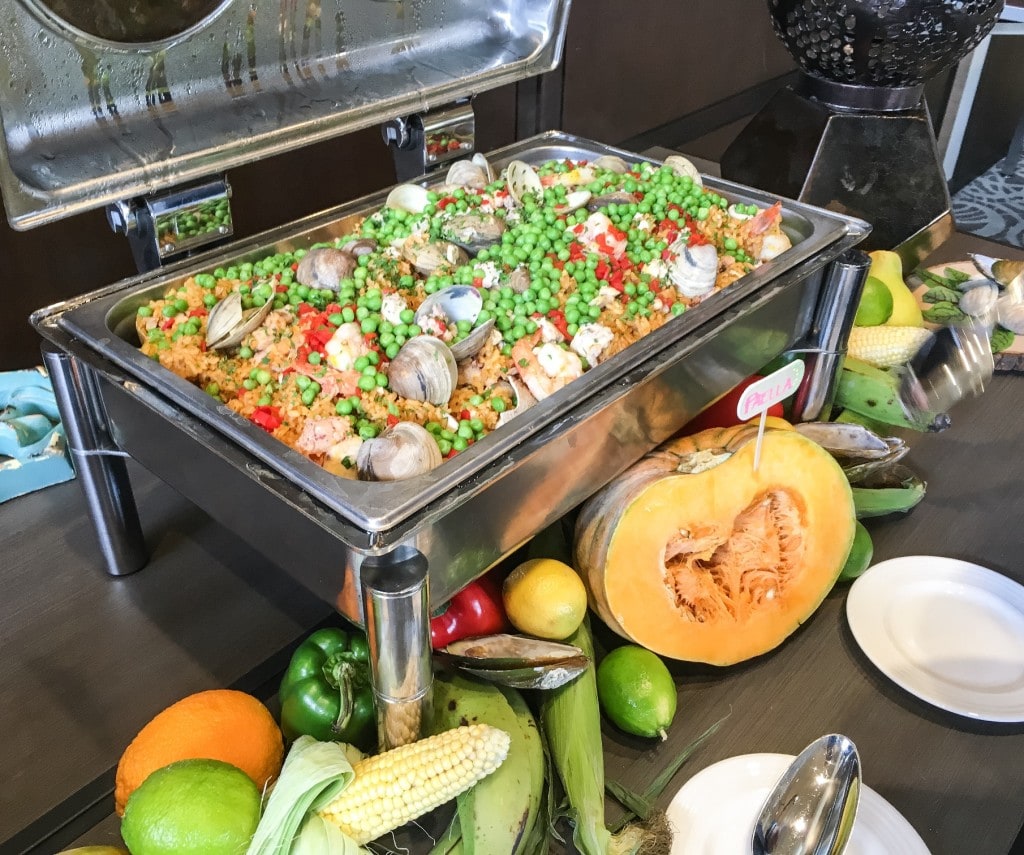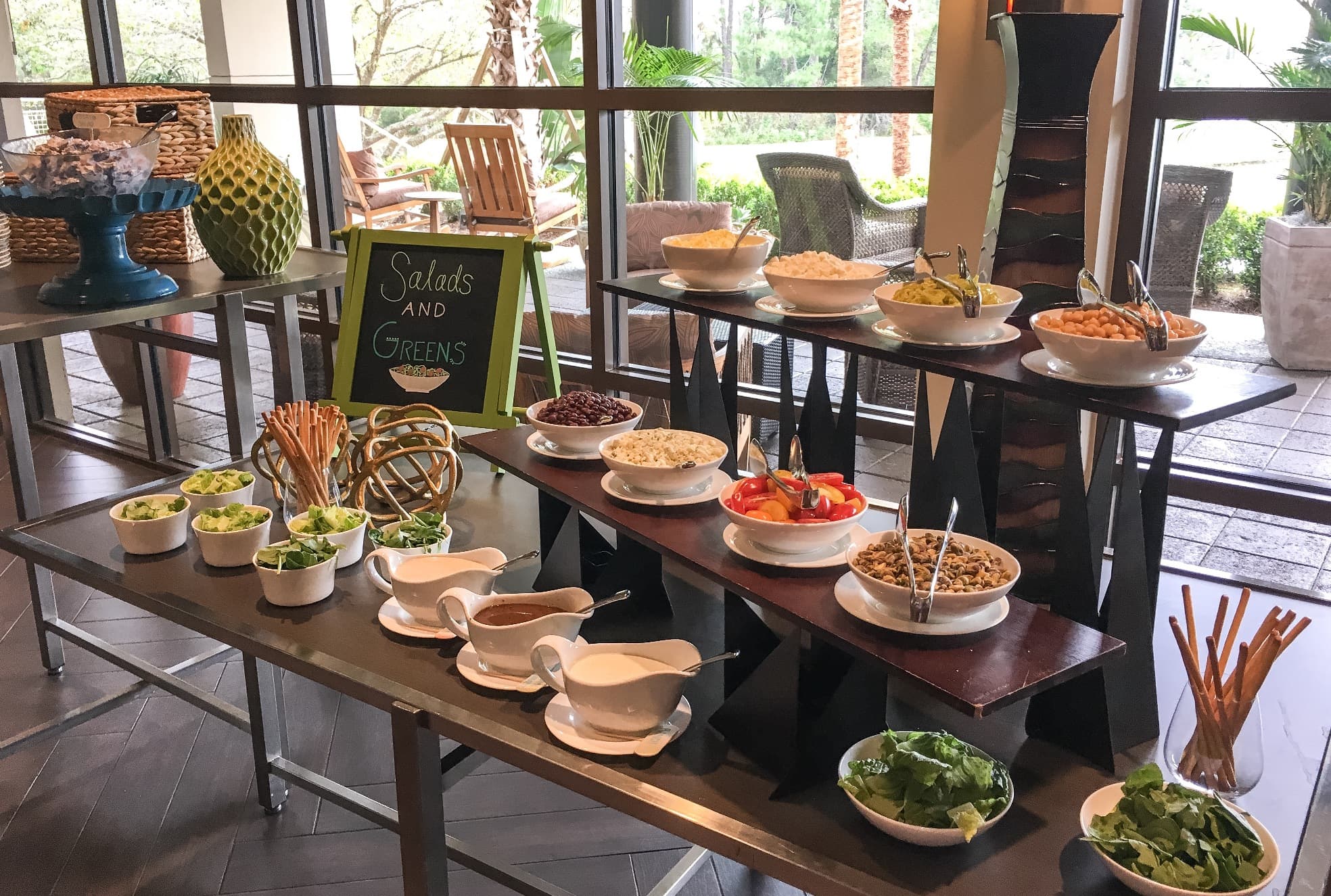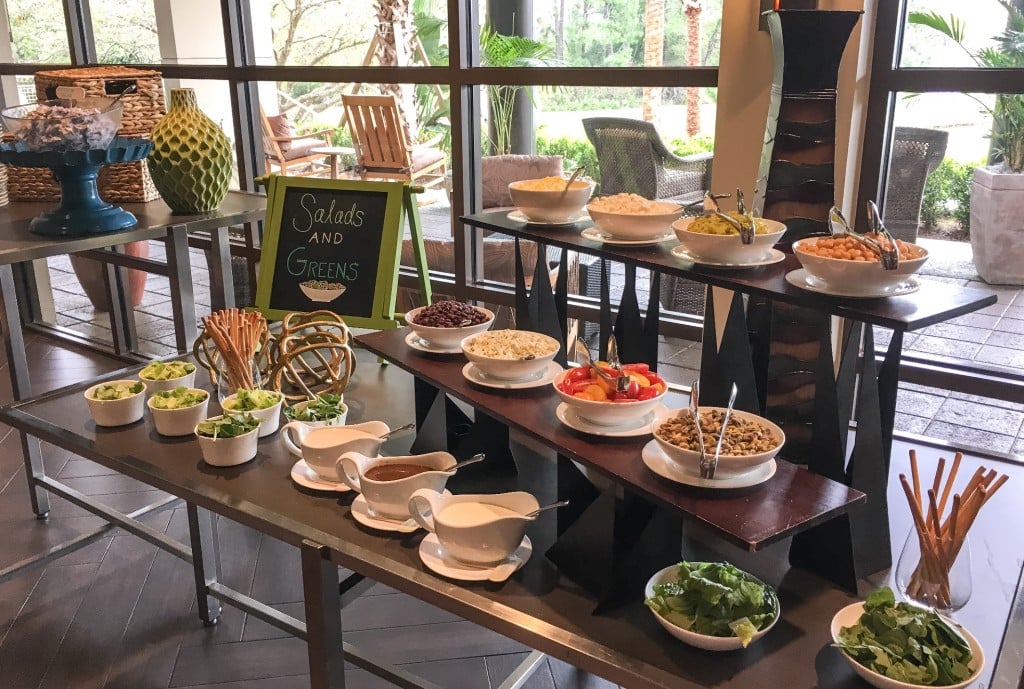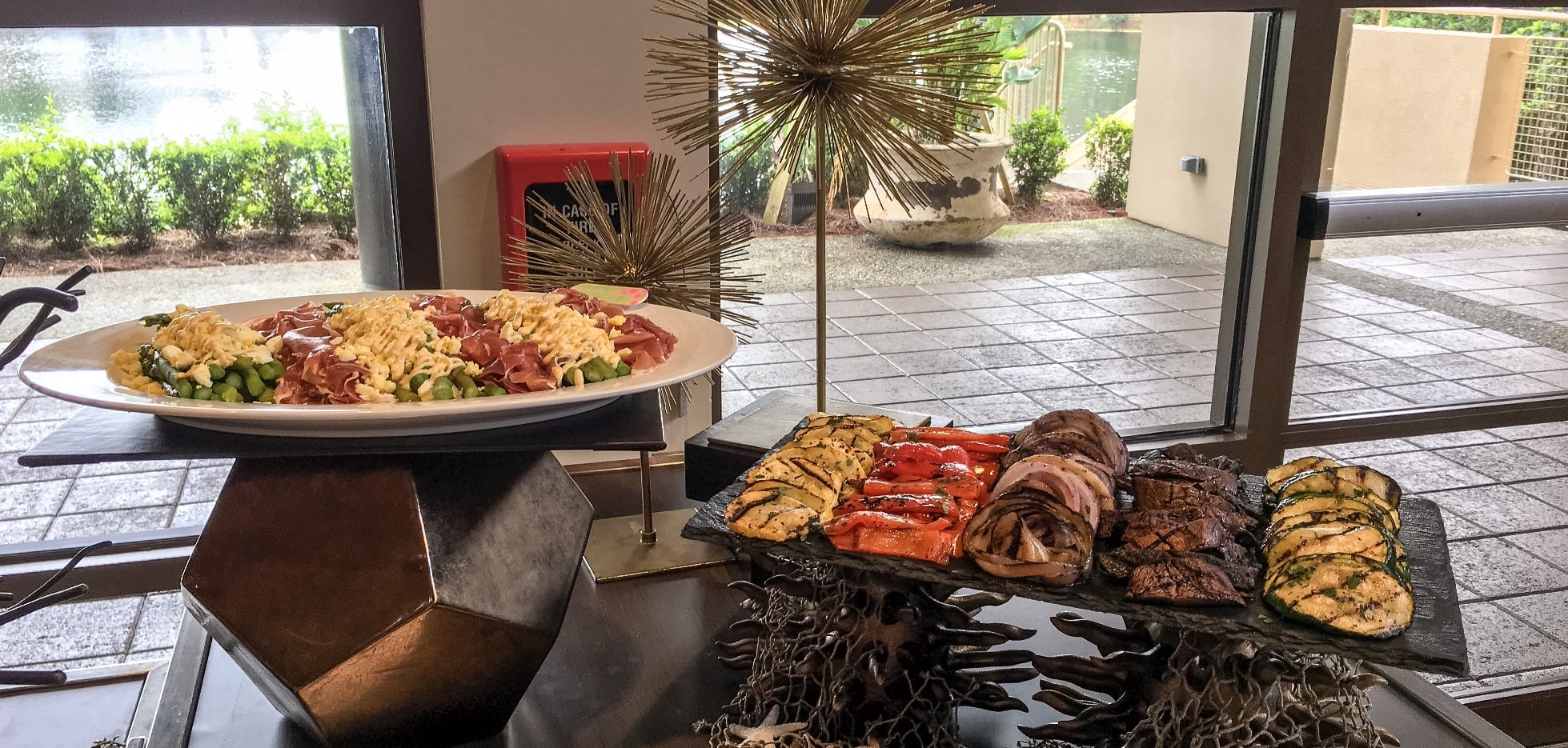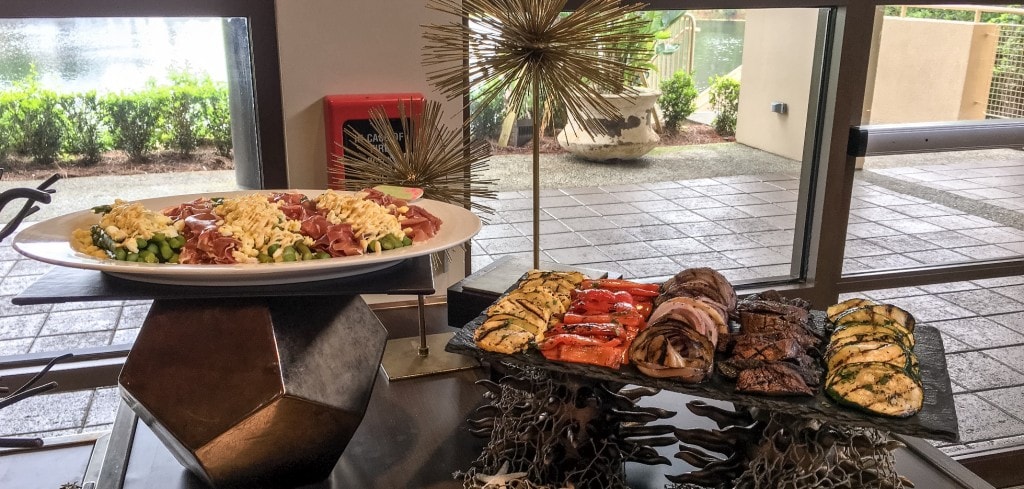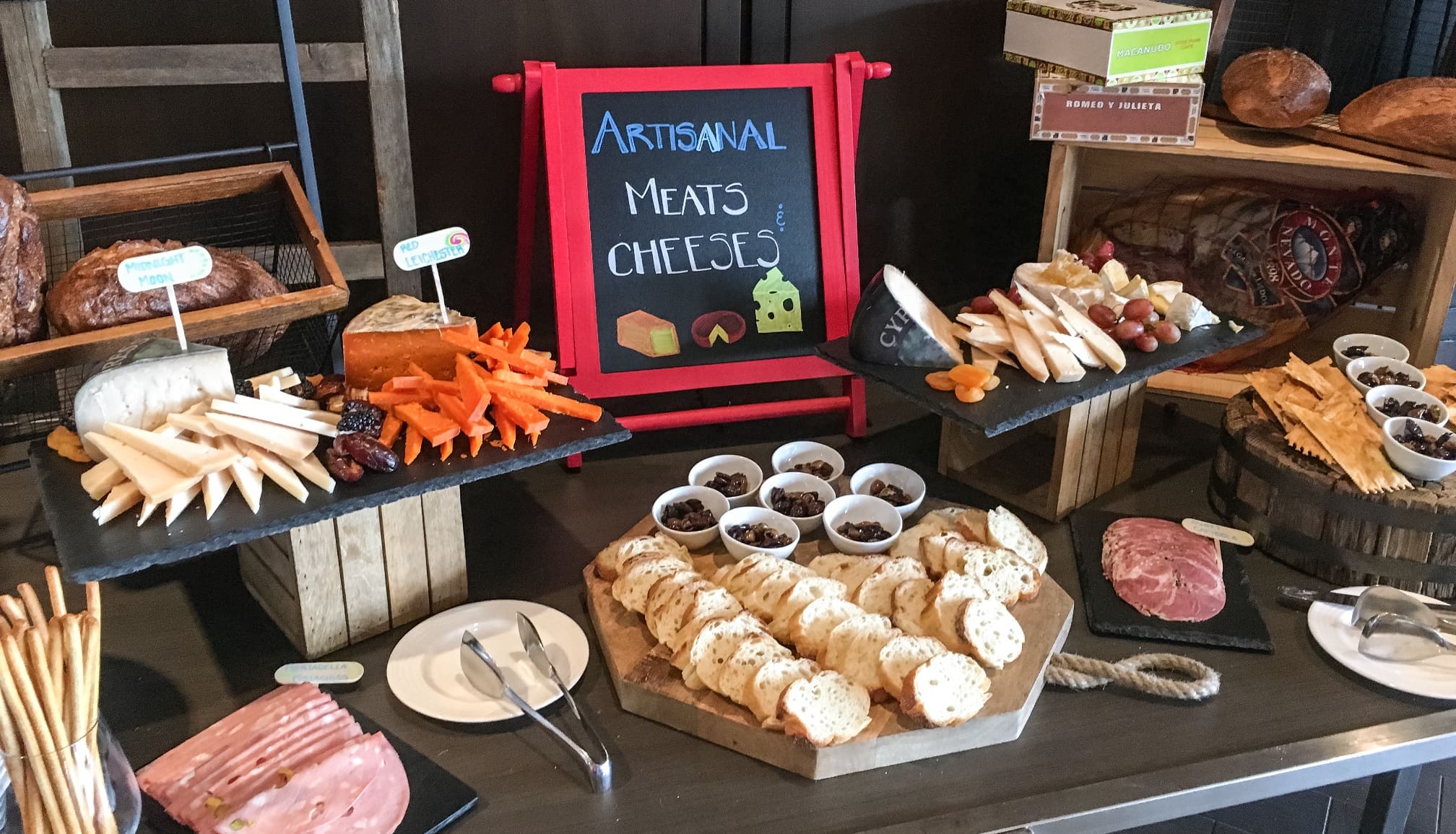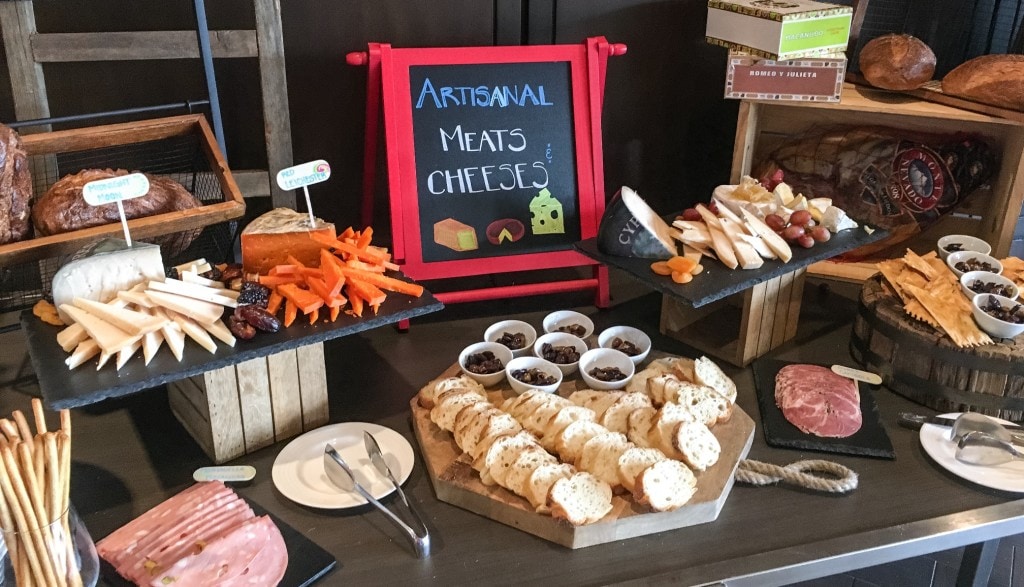 We were seated at a table with lake views and asked to order a full size entrée off of the menu. Reservations are not necessary, though they are accepted.
Keep in mind that this is the same hearty portion of some of the meals that they offer during regular hours at Plancha, as well as some specialty brunch options – such as the delicious Chicken and White Cheddar Waffles; Oatmeal Pancakes; and Very Berry French Toast.
(My all time favorites at Plancha are the Plancha Burger and the El Cubano, though, so I ordered a Plancha Burger with a mixed greens salad.)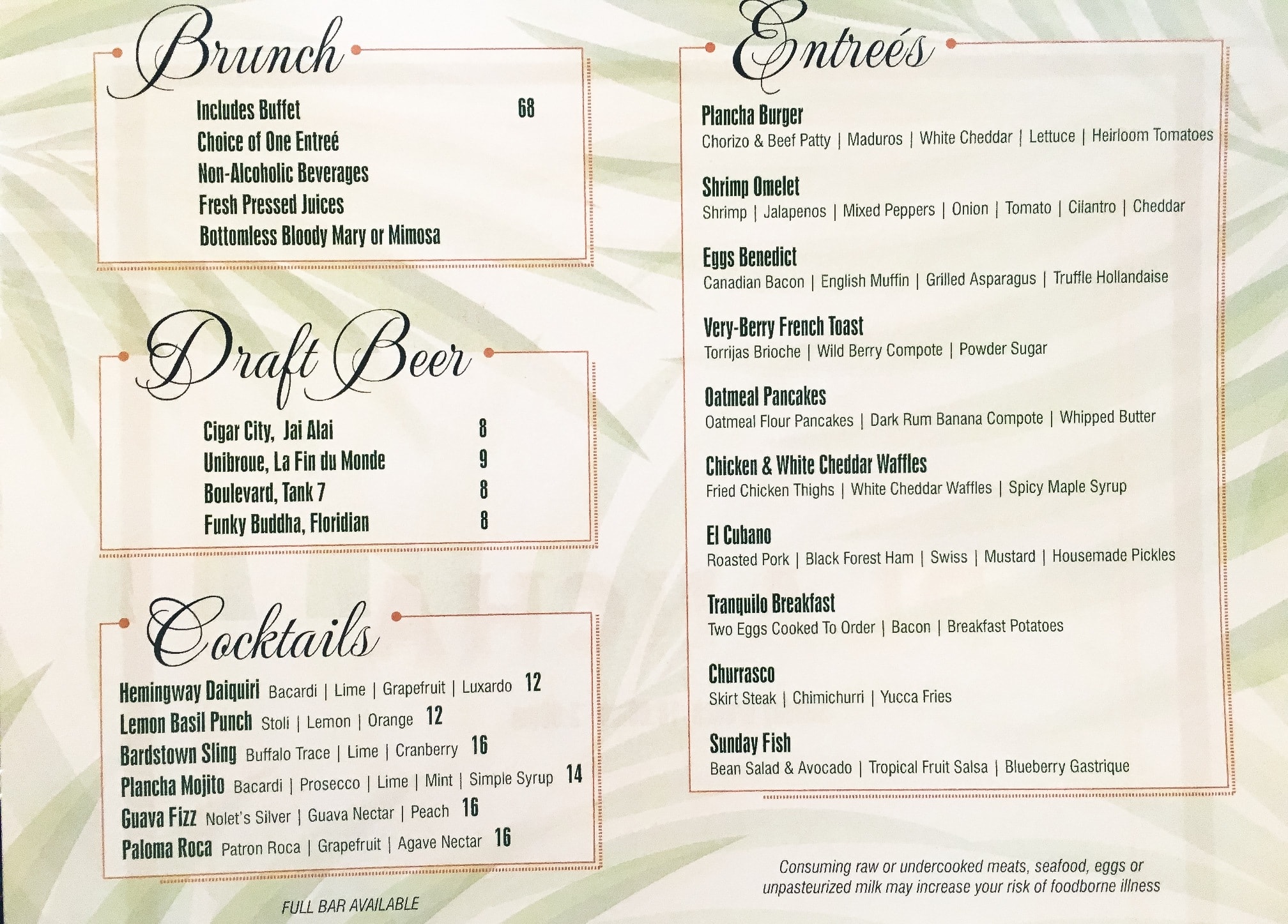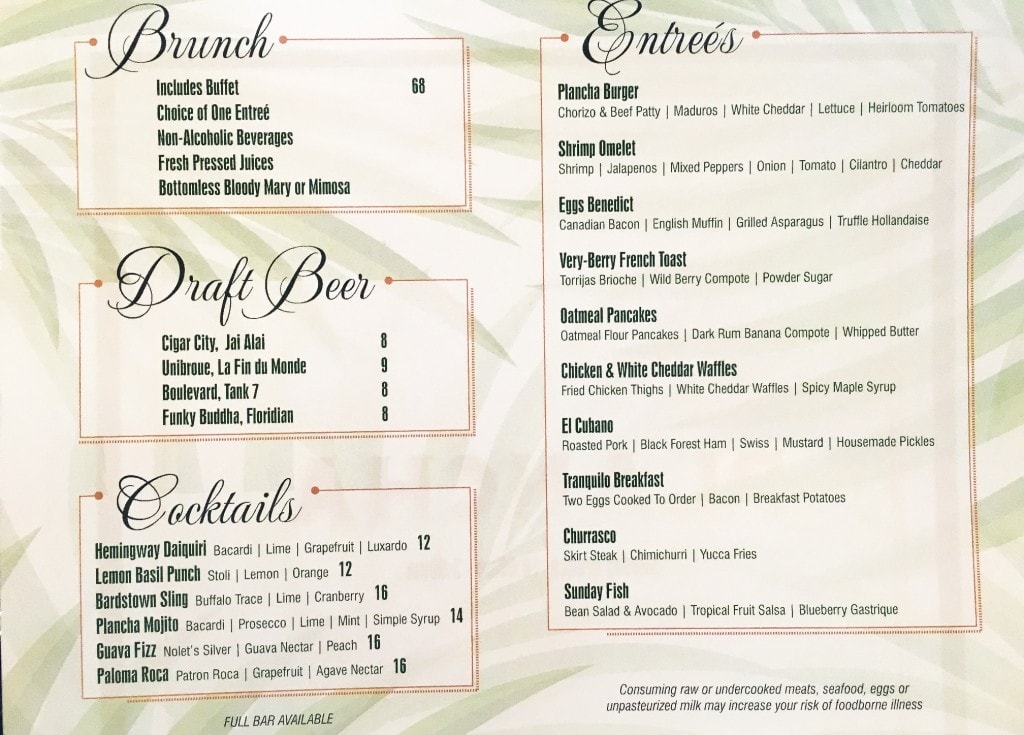 Want to see pictures of the other entrée choices? Watch the video above!
Choose your choice or mimosas or bloody Mary's, and then start selecting what you want from the unlimited buffet.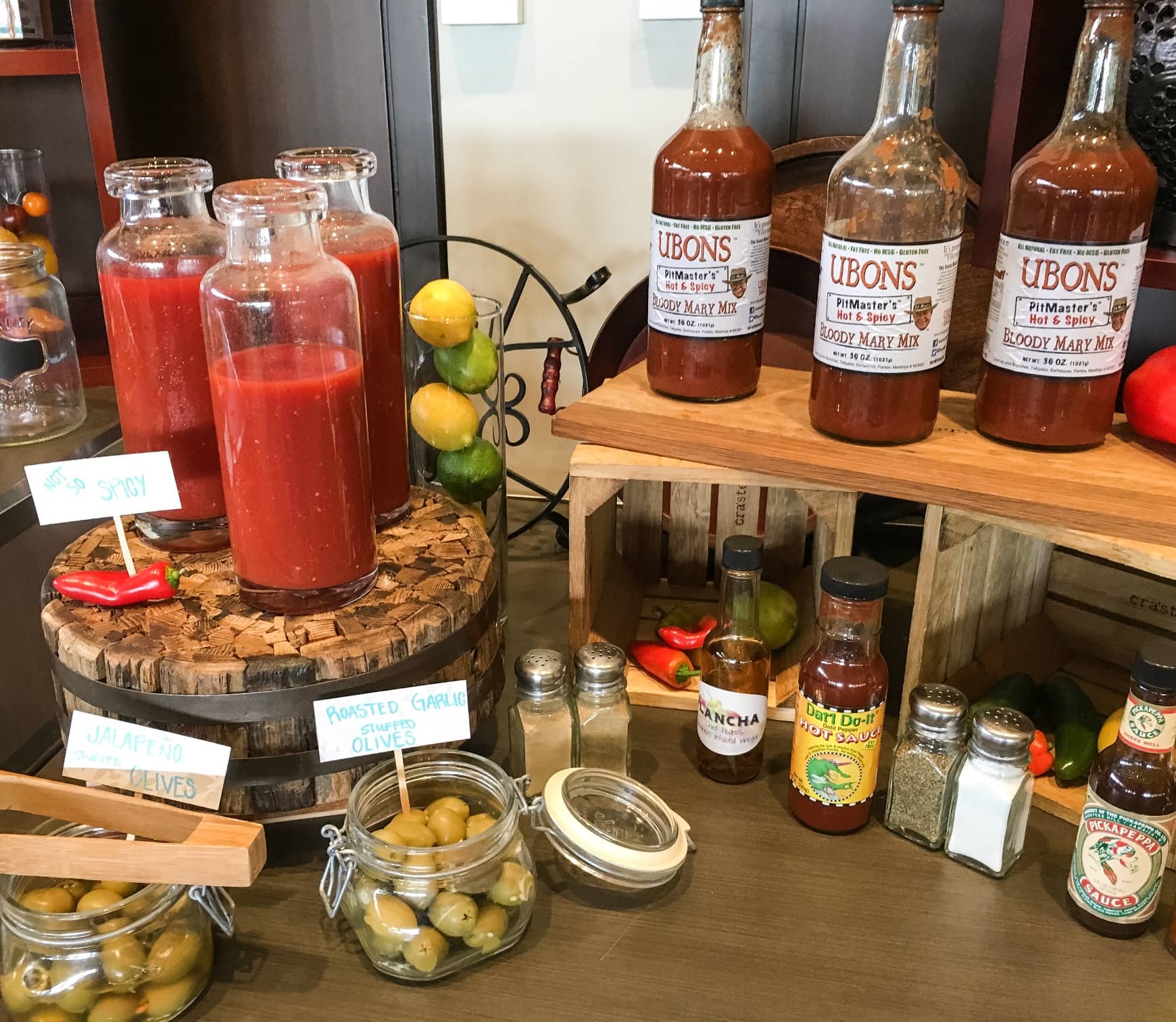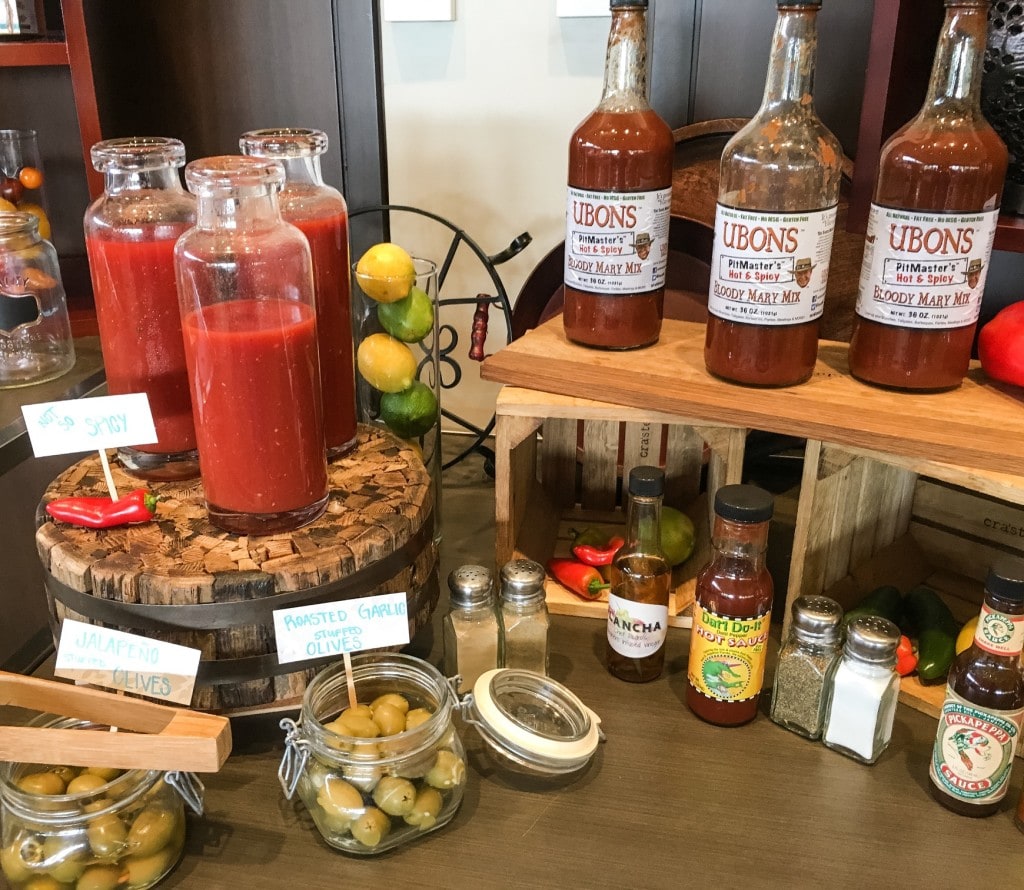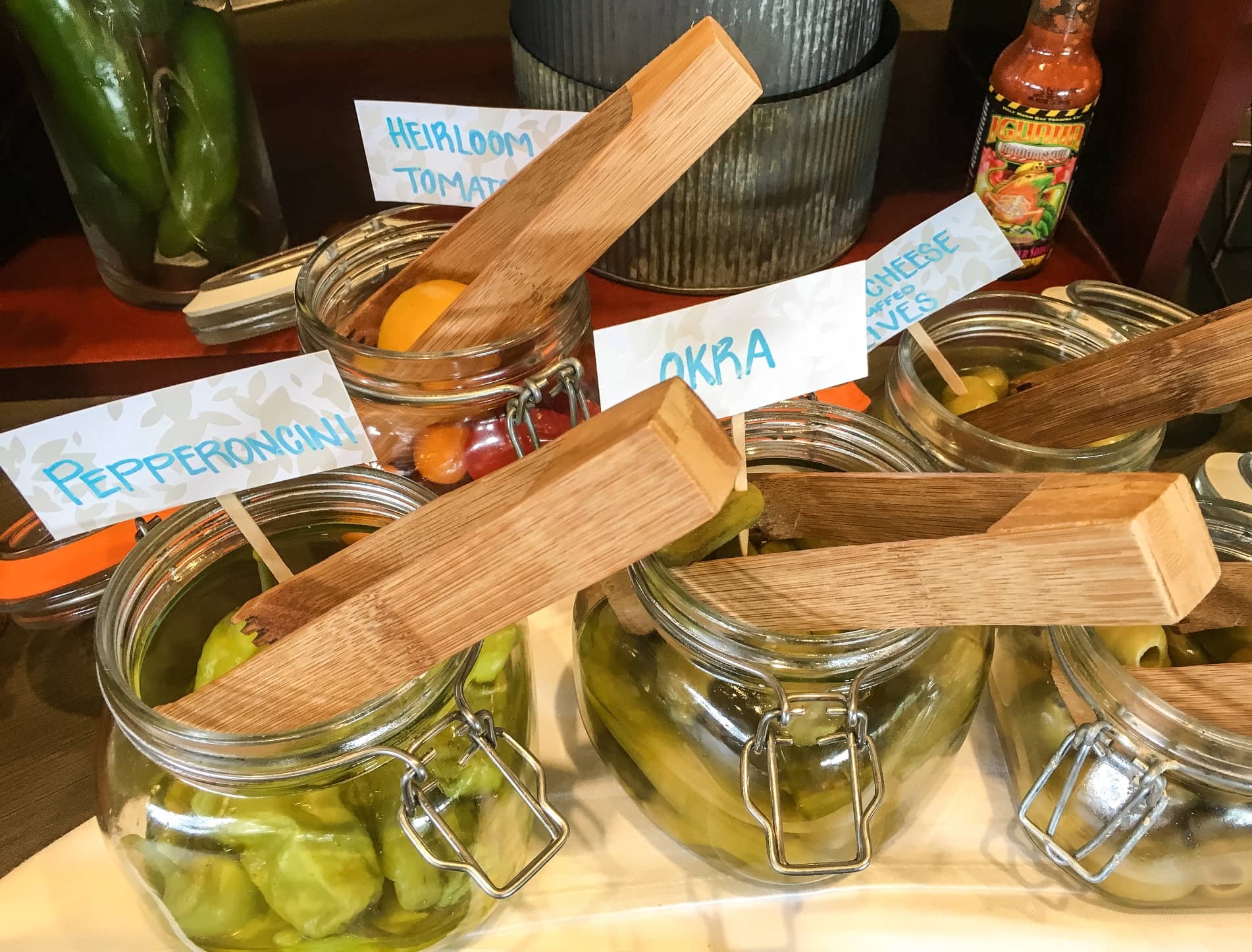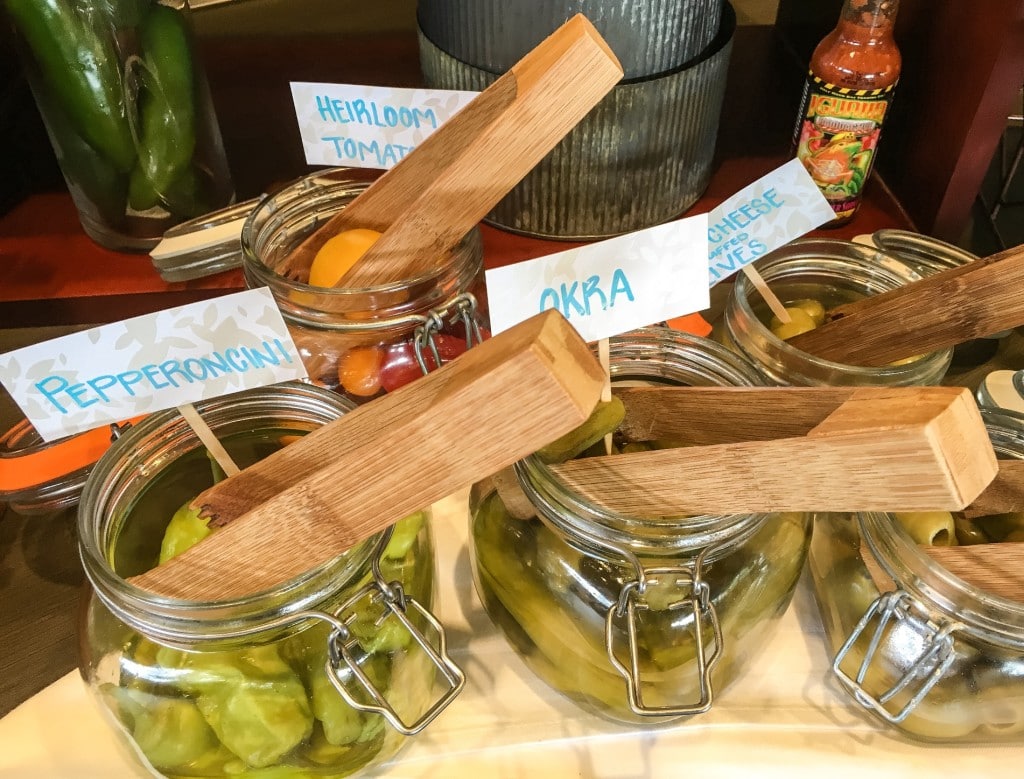 By the time that the entrée arrived, I was already pretty full from an amazing selection of pork tenderloin, roasted vegetables, ahi tuna with soy sauce beads, and antipasti choices.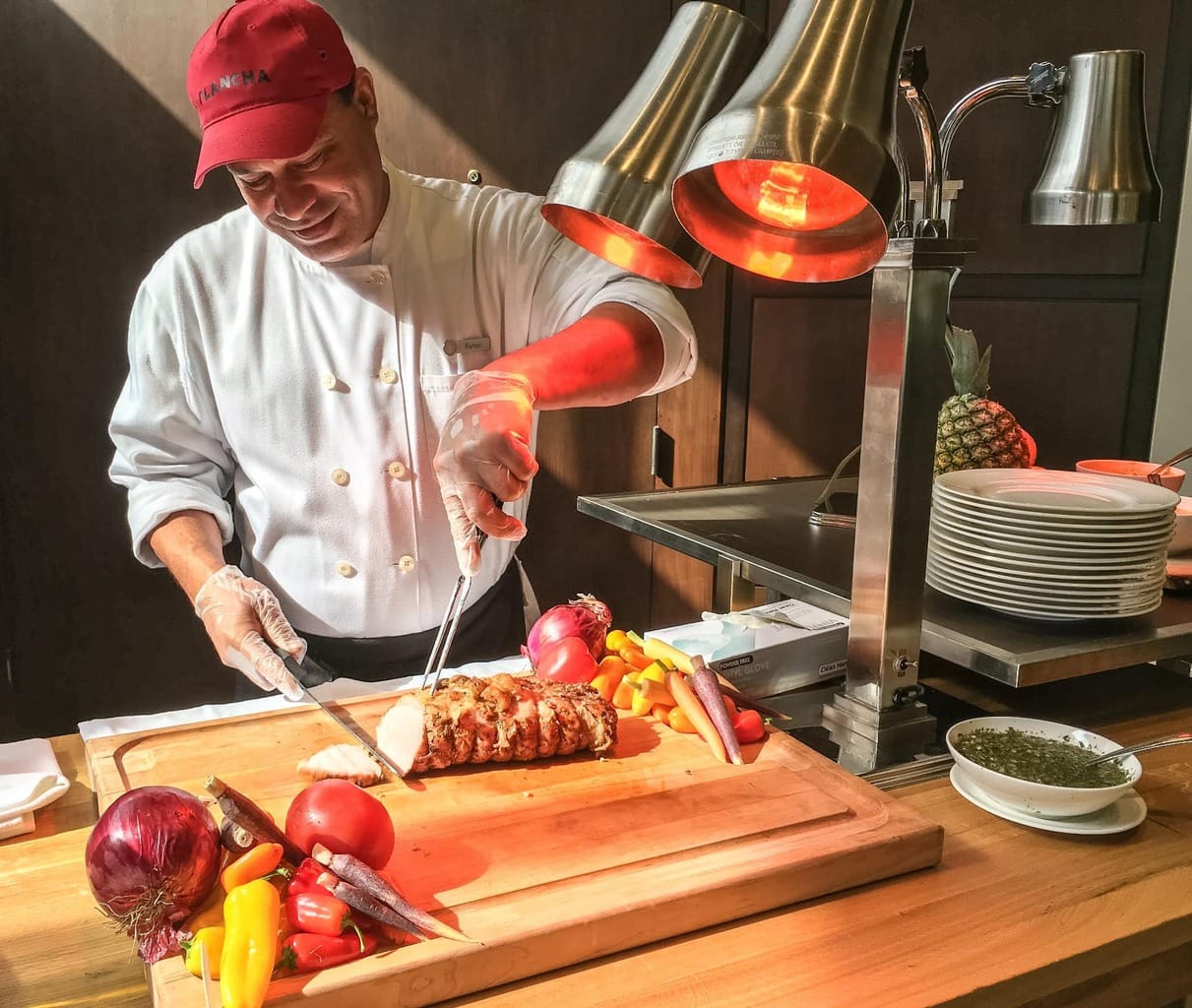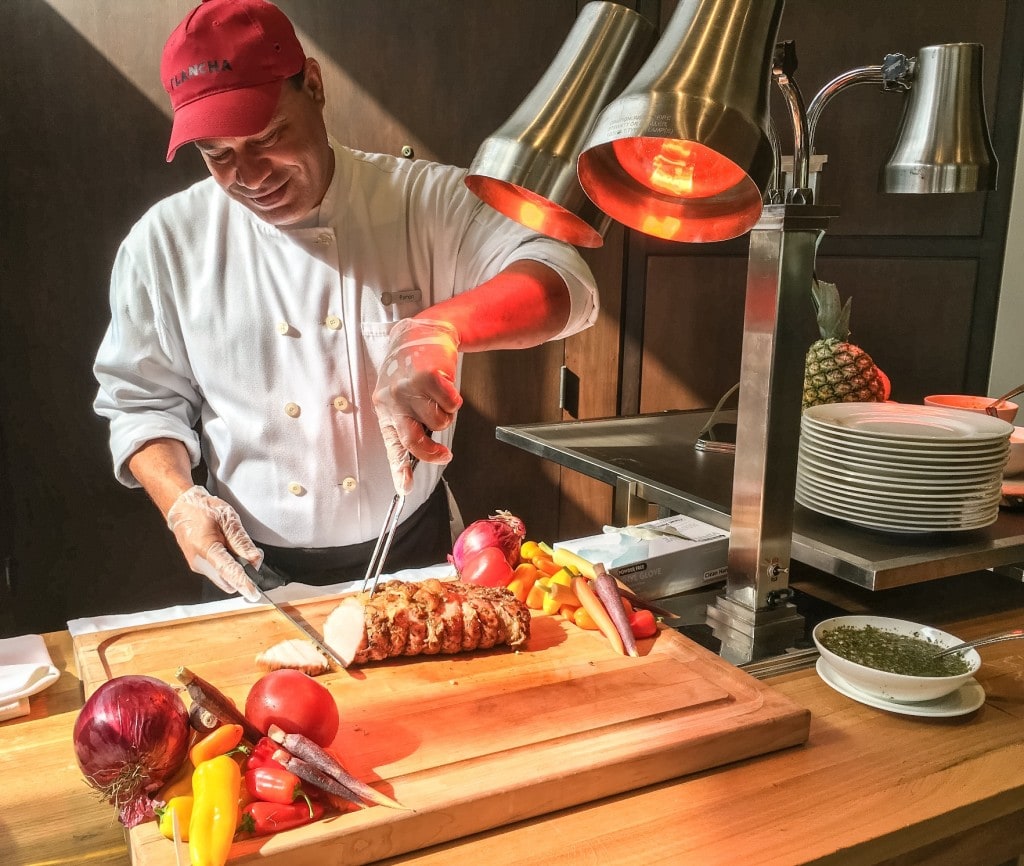 Truth be told, I just had the entire entrée boxed up to bring back home, because I had only visited half of the buffet, and was still saving room for dessert – and one of these donuts which caused quite a sensation on Instagram!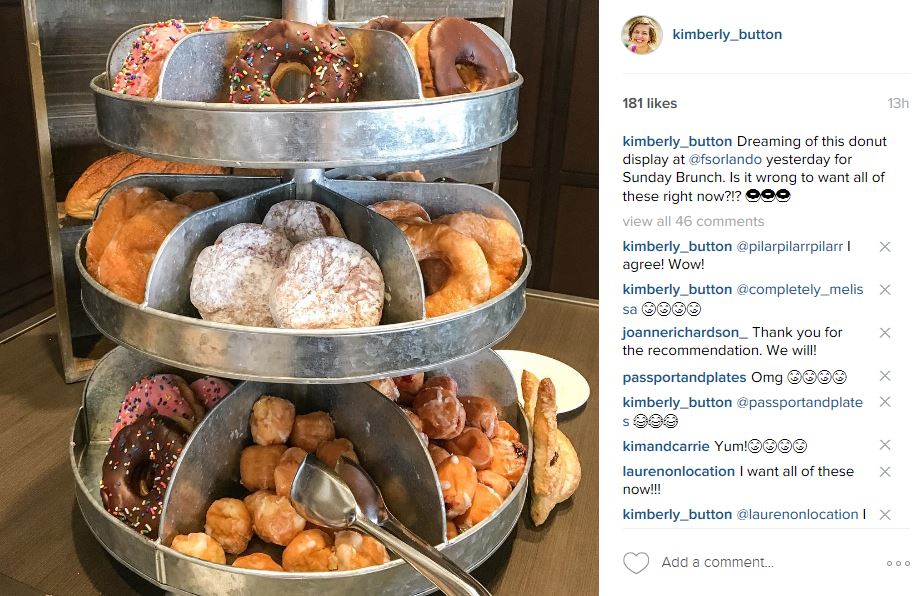 What I love about the dessert station is that it's mini-portions of the desserts that Plancha is known for, including their delicious Tres Leches, along with Cheese Flan, Rollo de Guava and other specialty desserts made by the pastry department that change every weekend, such as macaroons.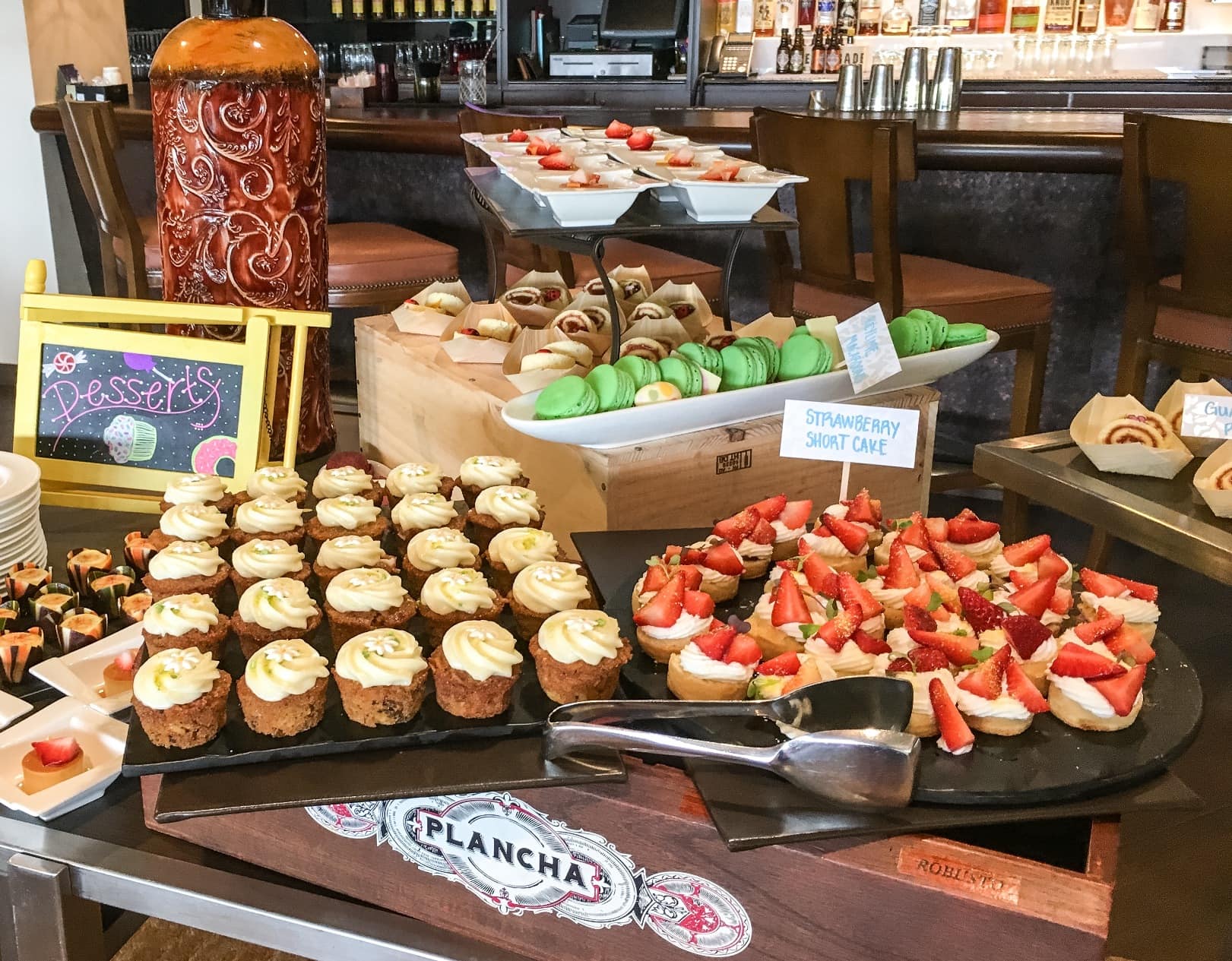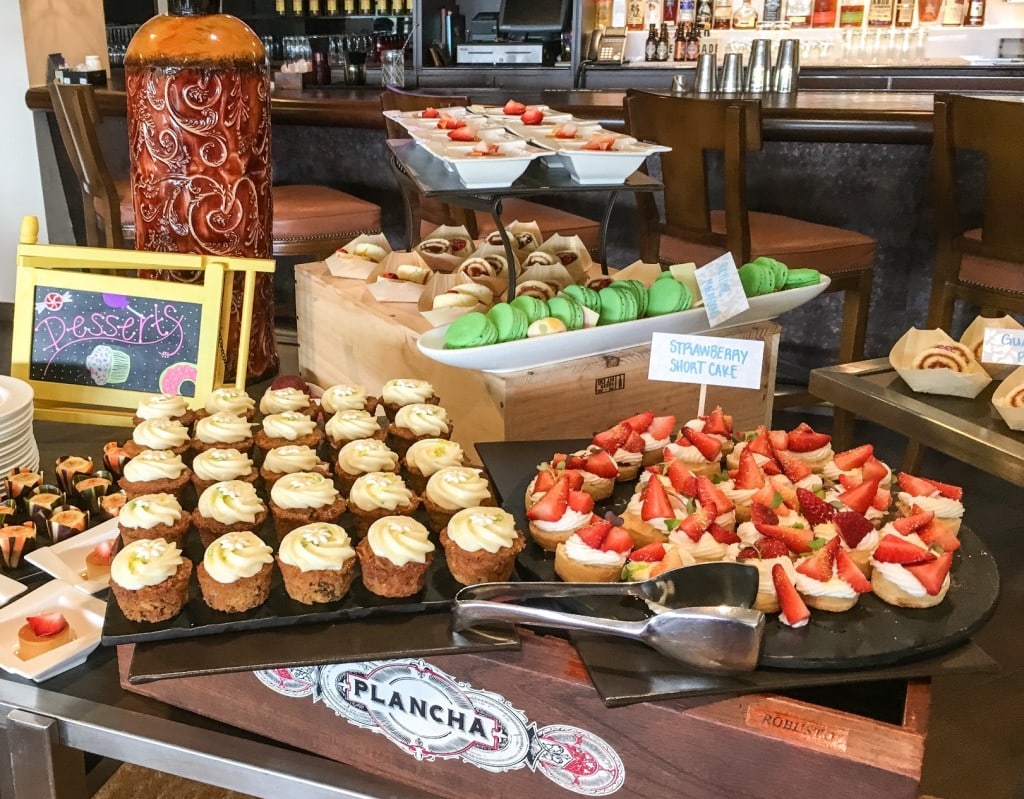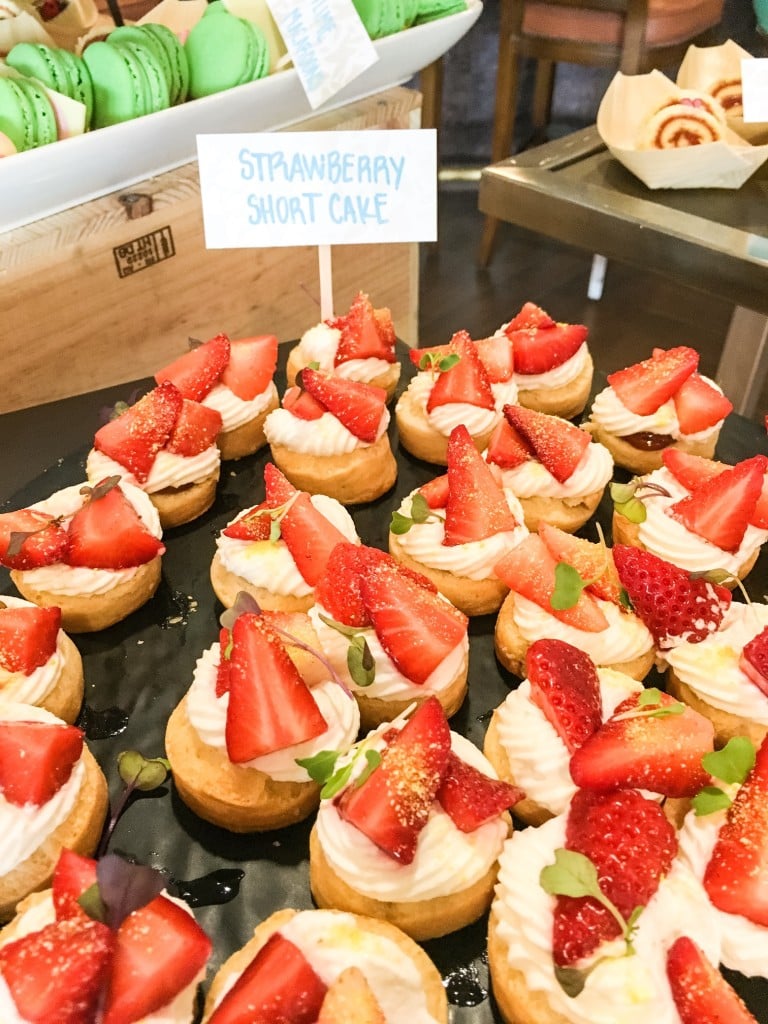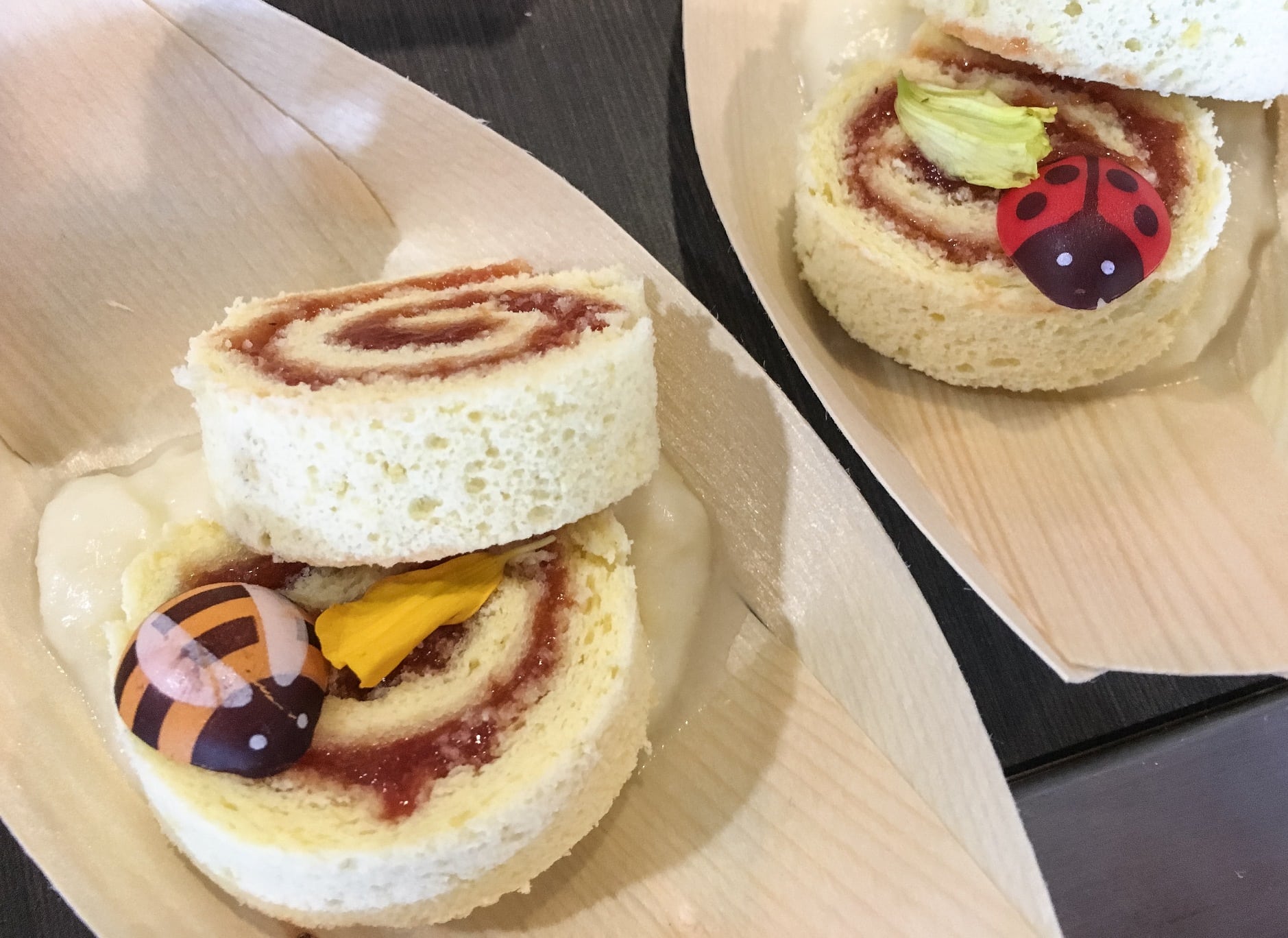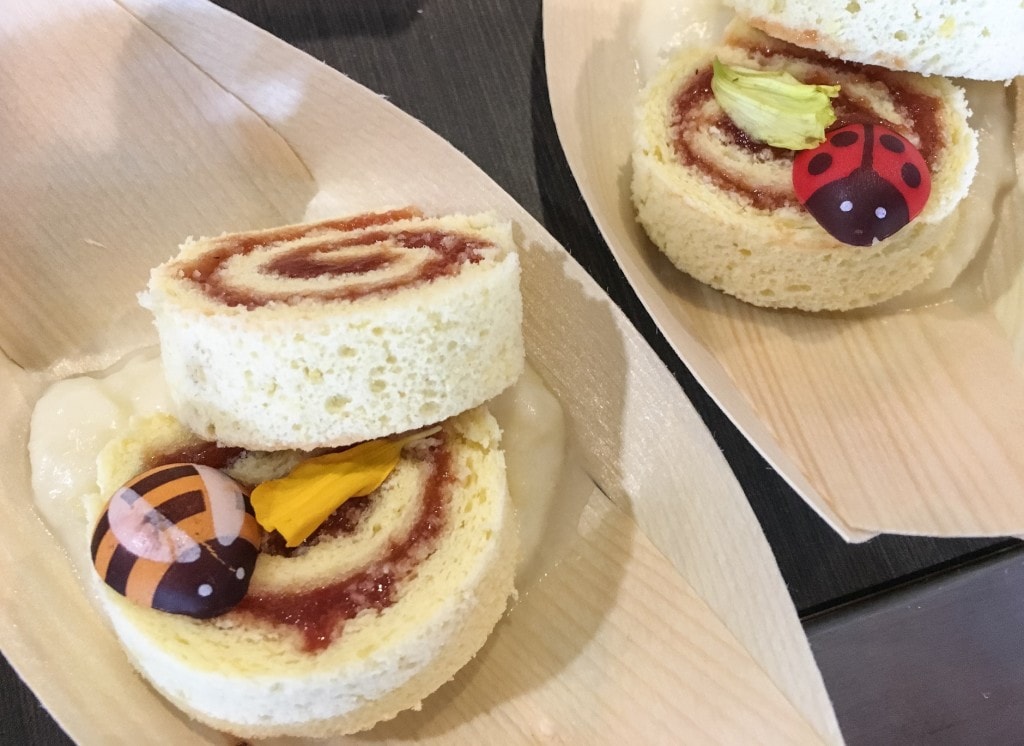 The food was amazing. Seriously. It always is. And the atmosphere was very relaxed and accommodating, without too many crowds.
The server came around with a pitcher of mimosas and filled our glass before they were even empty. I probably drank about 3-4 mimosas. Yeah, they were that good.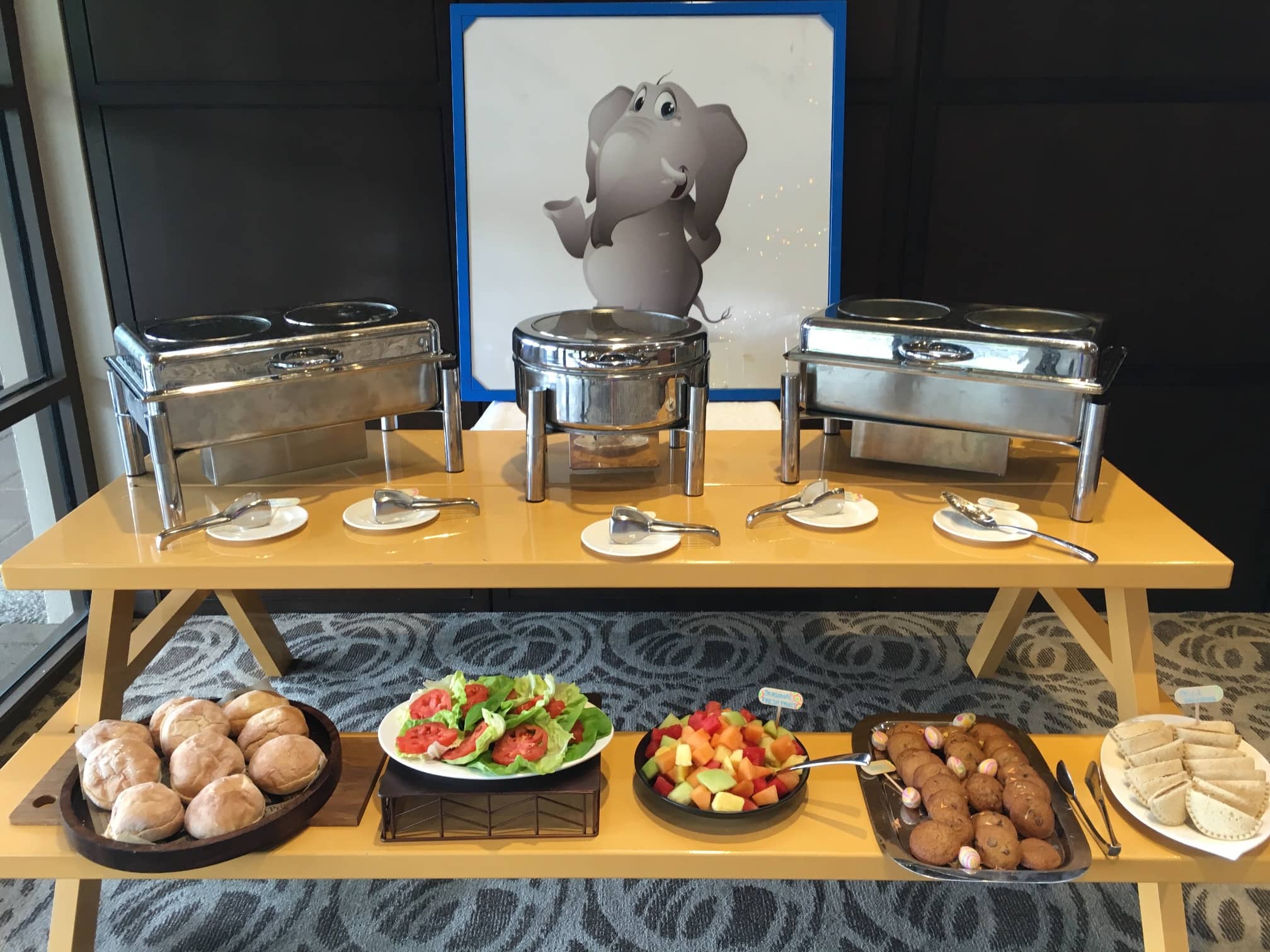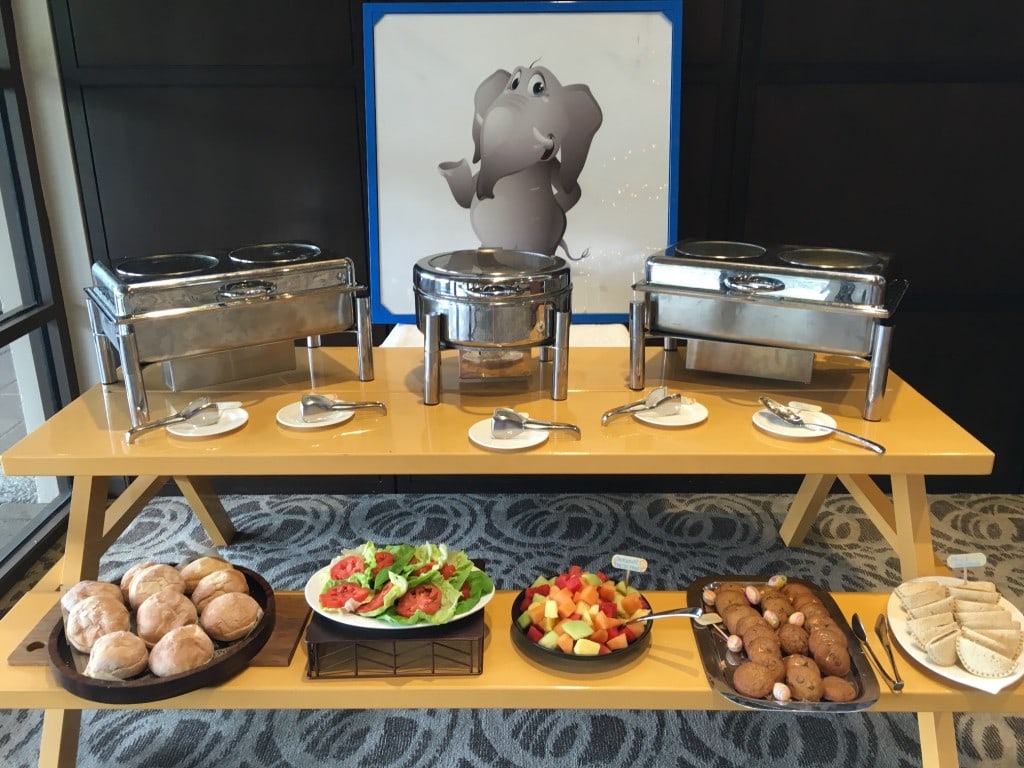 The Four Seasons Orlando Brunch is definitely kid-friendly. There were a handful of kids enjoying the brunch, and there is a separate kid's buffet section with kid-friendly favorites.
It's a lot of food for $68. You'll definitely want to come hungry. "But it's too expensive," you say? No, it's not. Walt Disney World has just unveiled two new brunches at it's resorts in 2016 – and the prices range from $69-80 with ONE mimosa or bloody mary drink – and then you're paying for the rest.
So, actually, the Four Seasons Orlando Brunch is less expensive and a greater value than what you're going to pay for at a Disney resort, without the crowds. Raise a glass to that!
There are a lot of brunches in Orlando. Here's another one that we loved. And one that we DIDN'T.
What are your favorite Orlando area brunches? Which ones should we try out next?