I received this product for free from Moms Meet (momsmeet.com) to use and post my honest opinions. Compensation for this post was provided and this page may contain affiliate links.
I was born in Florida, so I have a special love for being in the sunshine. Millions of people take to the beaches, water parks and lakes or, just escape to go play outdoors when the weather gets warm. My family is no different. My sons love the water so whenever we get the chance to hit the lake or the beach, we definitely jump on it. Of course as most parents do, I load up a big bag with the essentials that the kids need including: towels, swim suits and swim shoes, sand toys and noodles, bottled waters and BodyArmor drinks, sunscreen for the boys, and COOLA sunscreen for me!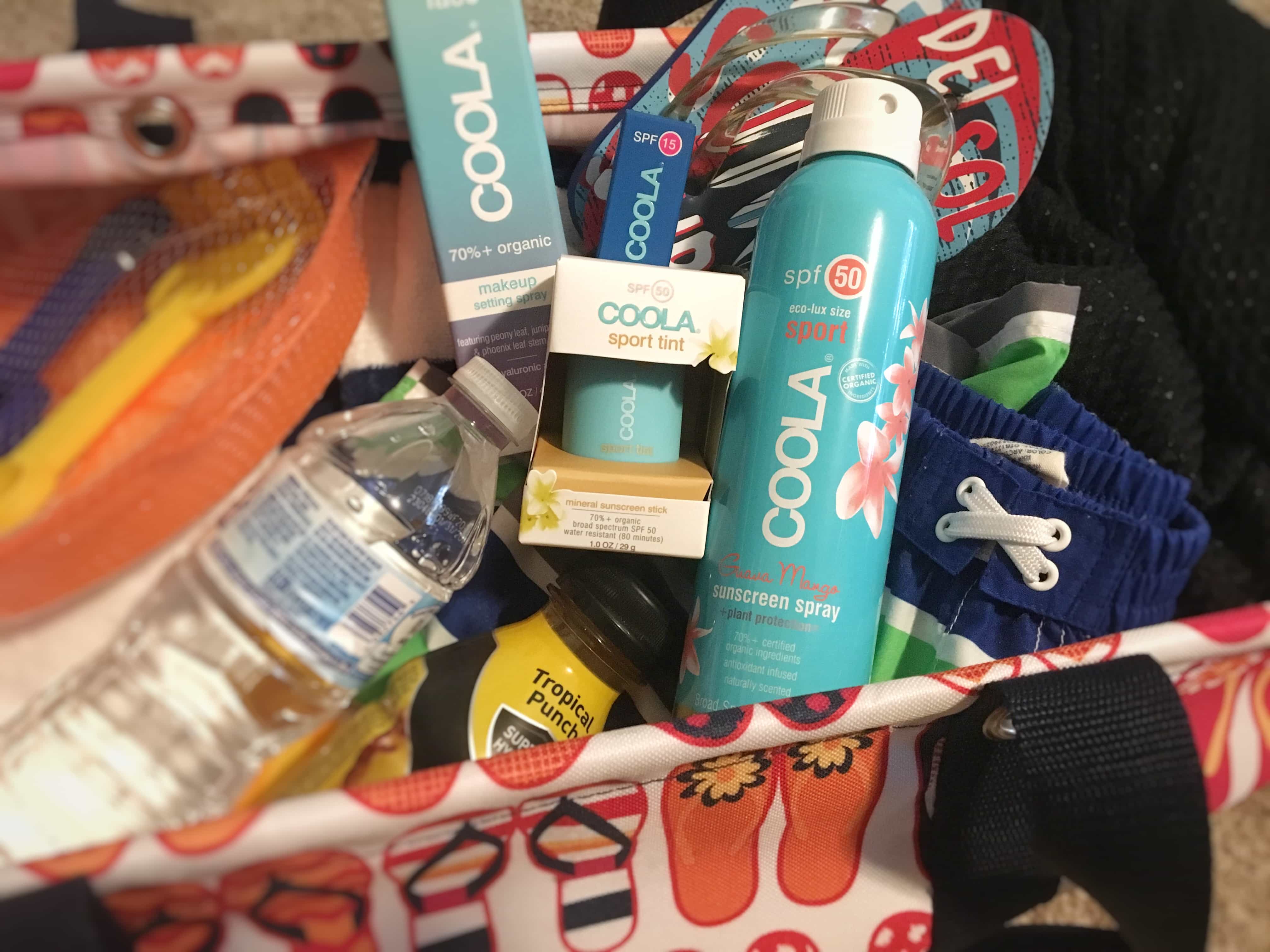 COOLA Sun Care makes is a line of sun care products that are organic, effective, & smell amazing! I am super excited to have had the chance to try the COOLA Sport SPF50 Guava Mango sunscreen spray as well as a few other amazing options. First and foremost, COOLA is Farm to Face sourced with 70%+ Certified Organic ingredients. Anti-aging antioxidants infuse this lightweight spray sunscreen that is a breeze to apply. When I'm chasing my kids, I have SPF50 coverage and water protection for up to 80 minutes!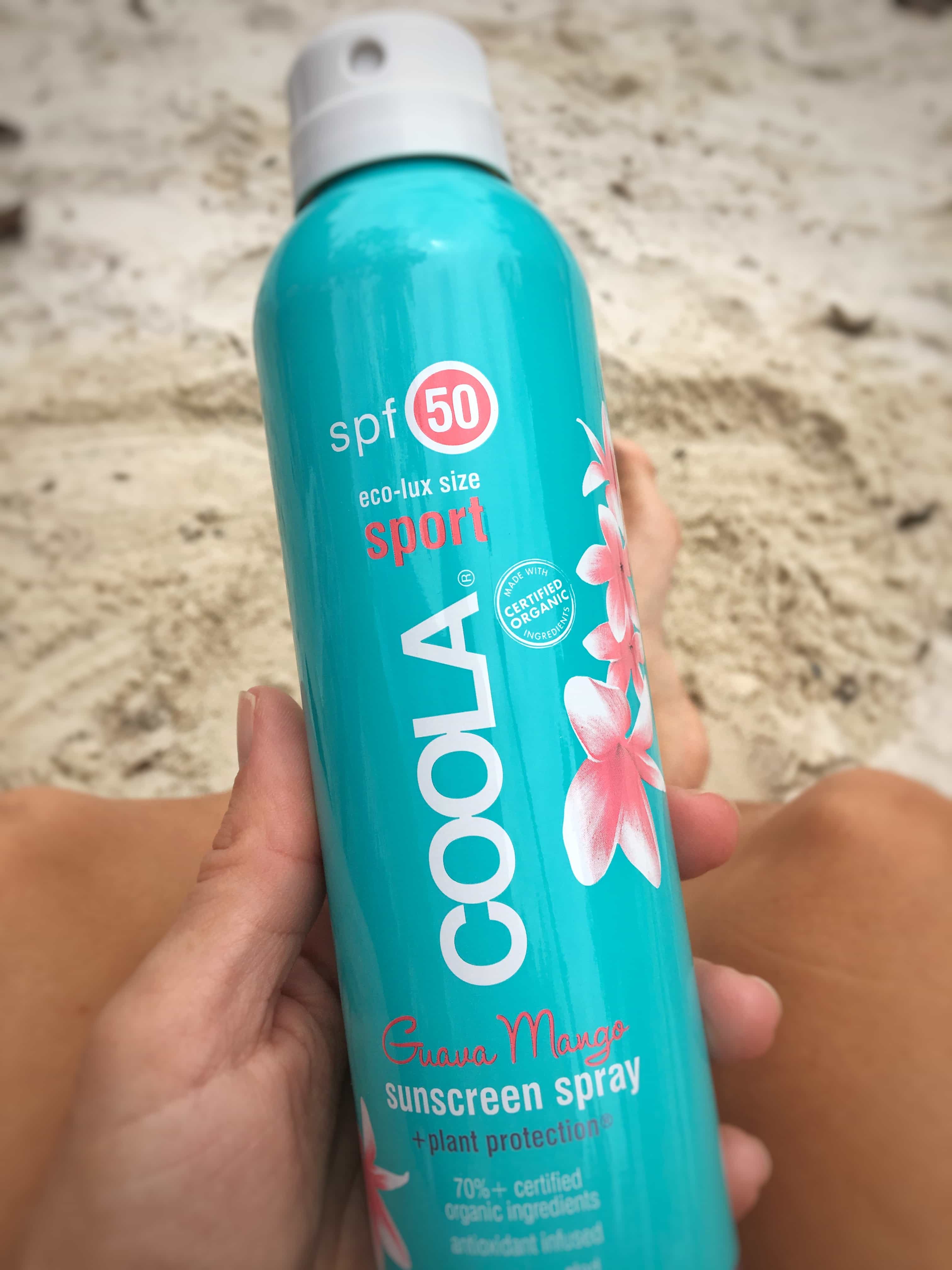 Along with water resistance, COOLA nourishes my skin with the ingredients of Algae, Cucumber, and Strawberry Extracts. The organic ingredients in COOLA sunscreen provide anti-inflammatory properties, collagen production, Vitamin C, and aloe hydration and healing as well!
This spray is so easy to use. Its continuous spray is a dream and provides equal and light coverage without feeling goopy and sticky. It dries quickly and smells AMAZING, like a light mixture of strawberries, cucumber and mango. It's hard to pinpoint exactly what I'm smelling, but the fragrance is so light and refreshing, I just love smelling myself! (You'll love COOLA and the 20% off code shown below!)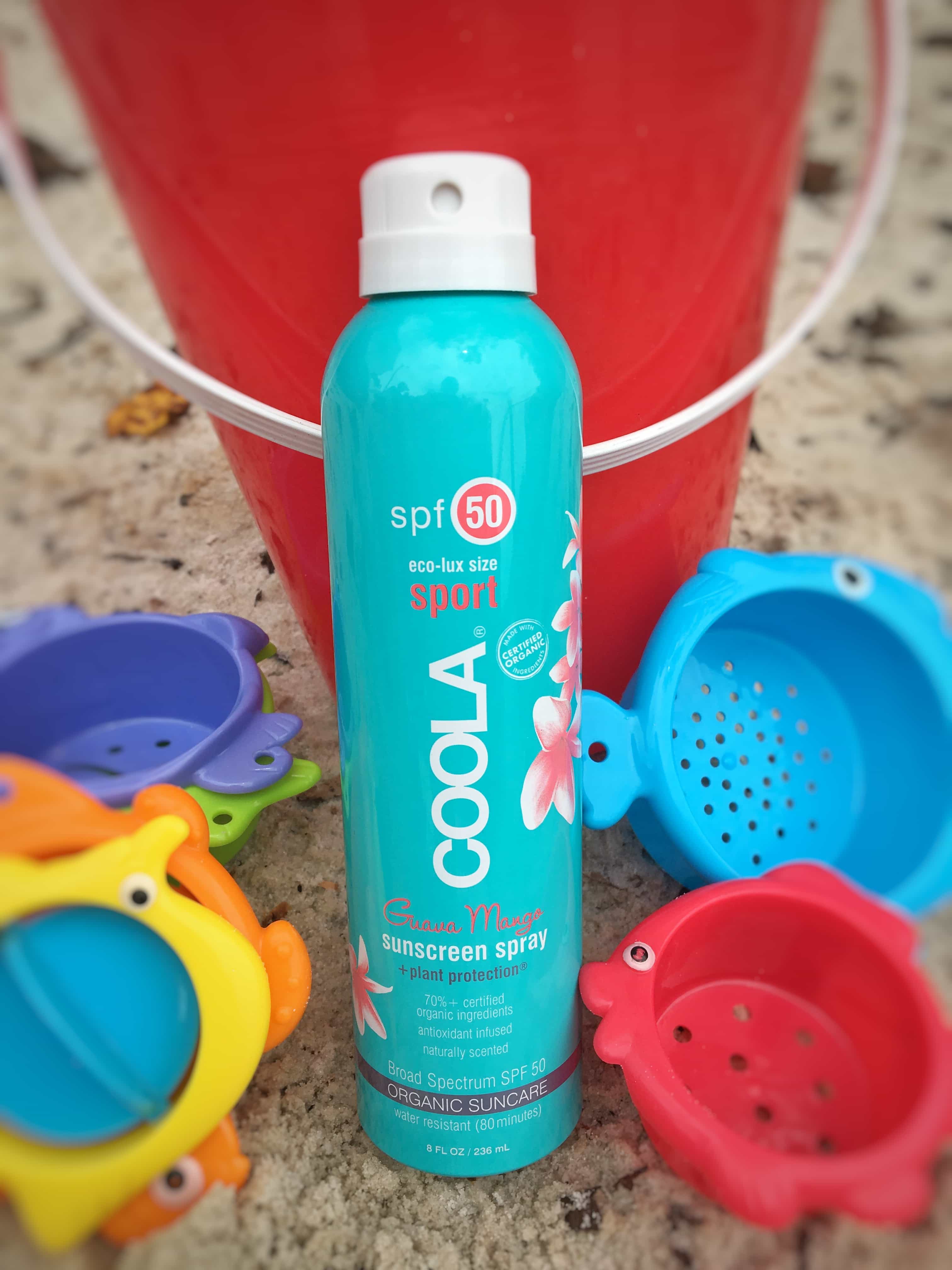 I know what you are thinking. Does it really provide protection with all natural ingredients? COOLA has researched extensively to provide the right ingredients and formula to ensure protection with no harmful parabens, paba or phthalates. I do feel protected with COOLA, and after applying it and playing in the sun, I didn't come home with a sunburn and I still smelled amazing.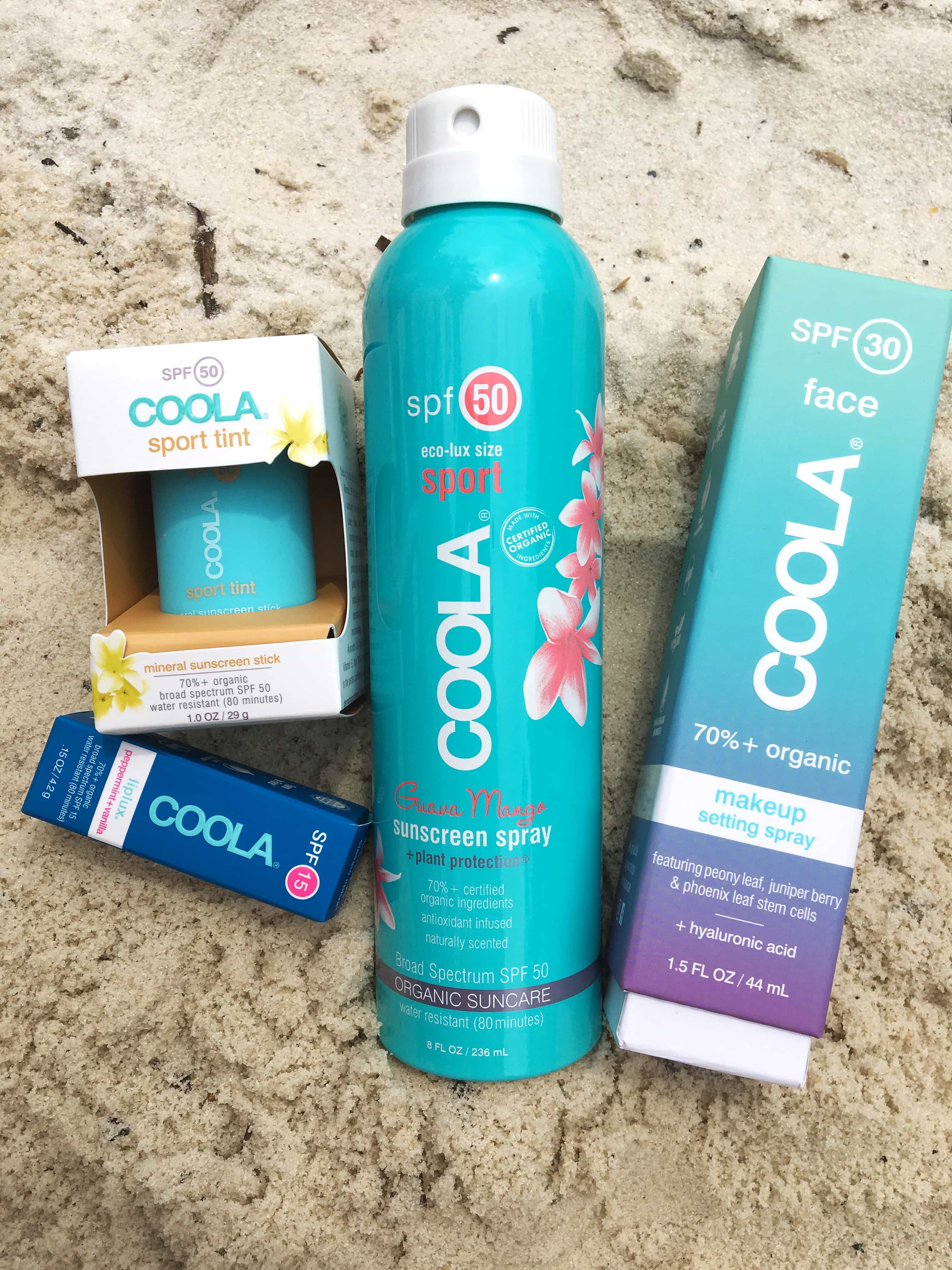 I also received COOLA's Mineral Sport SPF50 Tinted Sunscreen Stick, Makeup SPF30 Setting Spray and Mineral SPF30 Liplux. I love the Liplux as it goes on so smoothly and keeps my lips protected yet feeling so moisturized. The Setting Spray is also a favorite. Makeup and sunscreen don't usually go hand in hand. This setting spray is light and protects your beautiful face while providing nourishment through organic ingredients. One quick, light spritz keeps you looking fresh! It smells great- a light mix of peony and juniper berry and I love it!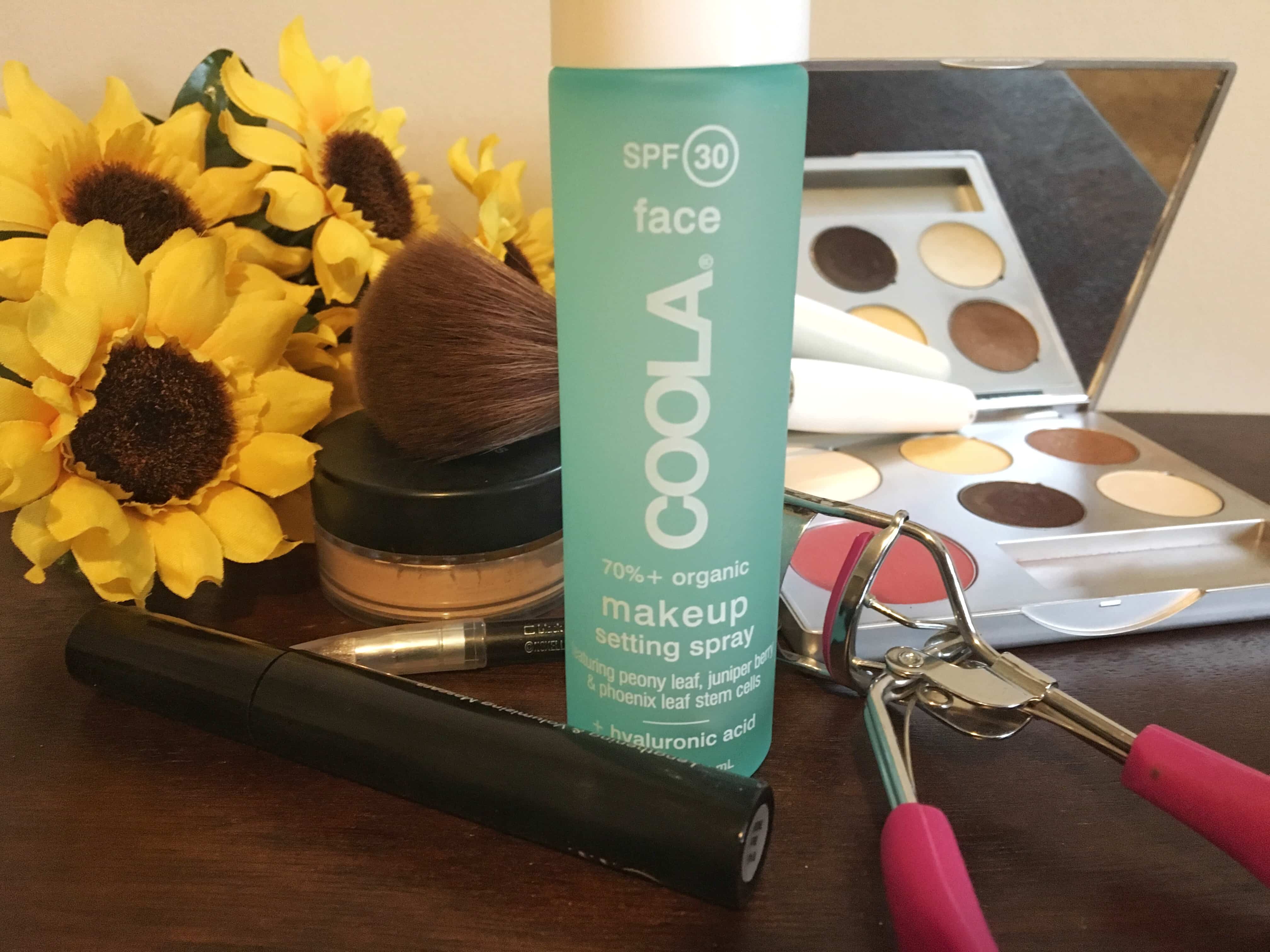 For great coverage and a light glow, the Mineral Sport SPF50 Tinted Sunscreen stick is a winner! It's so easy to just toss in your bag for quick face protection. Initially there was a little bit of a 'tacky' feeling, however that diminished after a couple of minutes. My skin felt smooth and protected with a refreshing glow!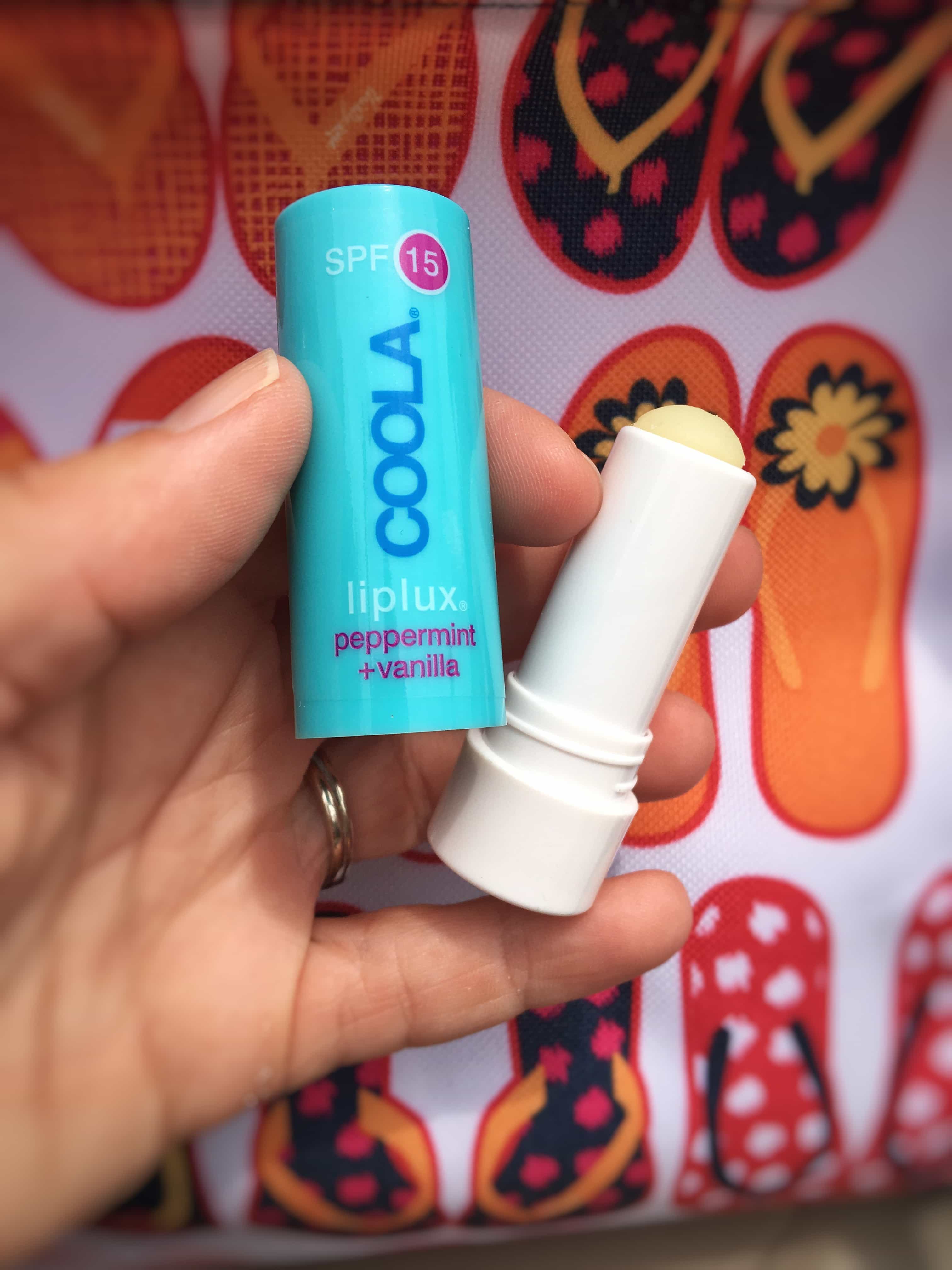 Want to get your hands on your own COOLA Sunscreen Spray? You can find it for purchase at Sephora, Ulta, and Nordstrom as well as on their website. While on COOLA's website, you can also read about the amazing research COOLA is doing as well as see their wide range of Classic, Mineral, and Beauty Sunscreen products including a Sunless tanning product line. The Eco-Lux Sport SPF50 Guava Mango Sunscreen Spray I love so much goes for around $36.oo. A little more than the sunscreen you'll find at your local retailer; however the protection and nourishment for your skin is truly priceless. And with the special code of SMITH20, you'll save 20% on your COOLA purchase online! You'll love the way it feels and the way it smells and how naturally protected your skin is. So get out there and get active, kick back and relax, or chase your kids around the beach, but do it with COOLA!