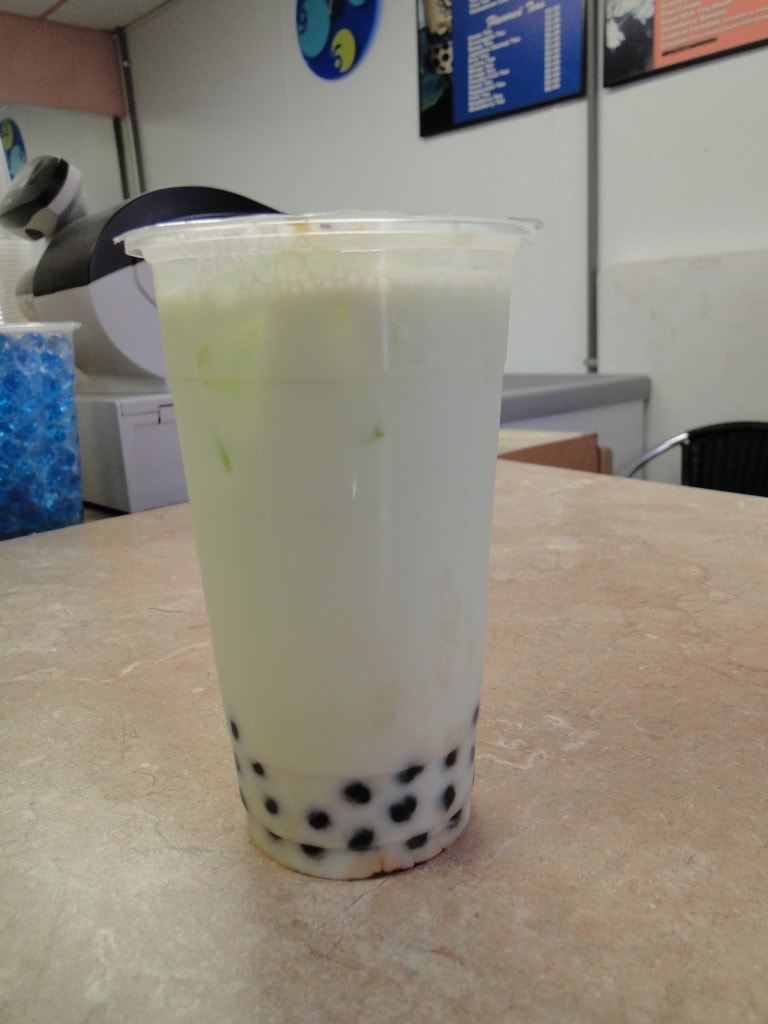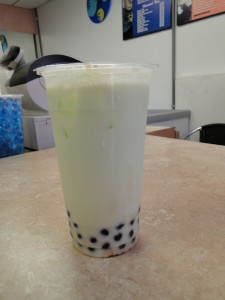 Bubble tea does not look like tea. Nor does it contain bubbles. This strange liquid brew had definitely tempted me out of my culinary comfort zone.
I was completely engulfed by the unfamiliar tastes of southeast Asia, yet I had never left my hometown of Orlando. I was in what some call "Viet Town," a district skirting downtown that contains the largest concentration of Asian American-owned businesses in Florida.
It has been called the ViMi District. A rebranding is trying to make the name Mills 50 stick. Whatever you call it, though, it's always going to be where foodies send you for arguably the best Asian cuisine in the state.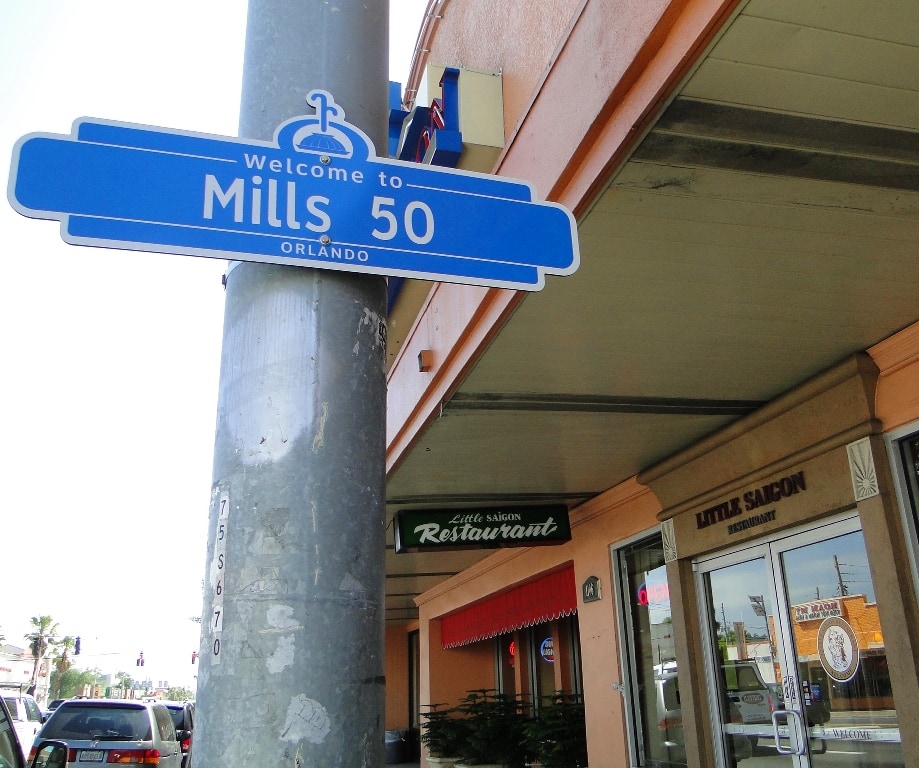 The several blocks teeming with neon signs in undecipherable languages touting nail salons, alternative health centers and family-run restaurants have always been a well-known budget eating and shopping destination among locals. That means cheap prices for authentic, unusual eats. I've never tried Asian food beyond the culturally-sterilized restaurant chains.
Let the adventure begin.
I began at Chewy Boba Company. Boba, which literally means "big pearls," are tapioca starch balls. When added to milk tea, a cold combination of tea and condensed milk, it creates a delightful, if otherworldly-looking, drink that is popular among young adults.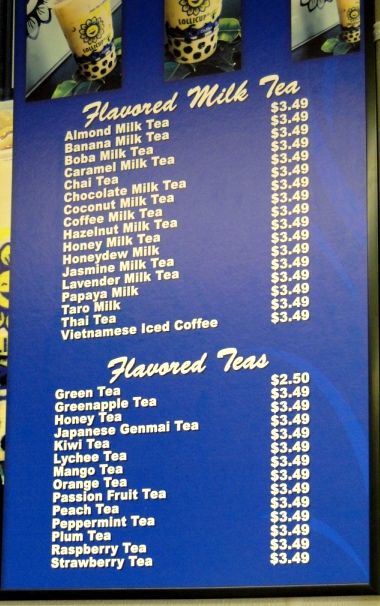 Quang and Quan Vu, two brothers who started the business while in college, created a sampler of milk teas for me. The taro milk tea, with its deep purple color and unusual taste, wasn't my favorite. Good thing it was followed by a vividly bright green Honeydew milk tea and Original Boba Milk Tea, a more sedate taste derived from golden tea.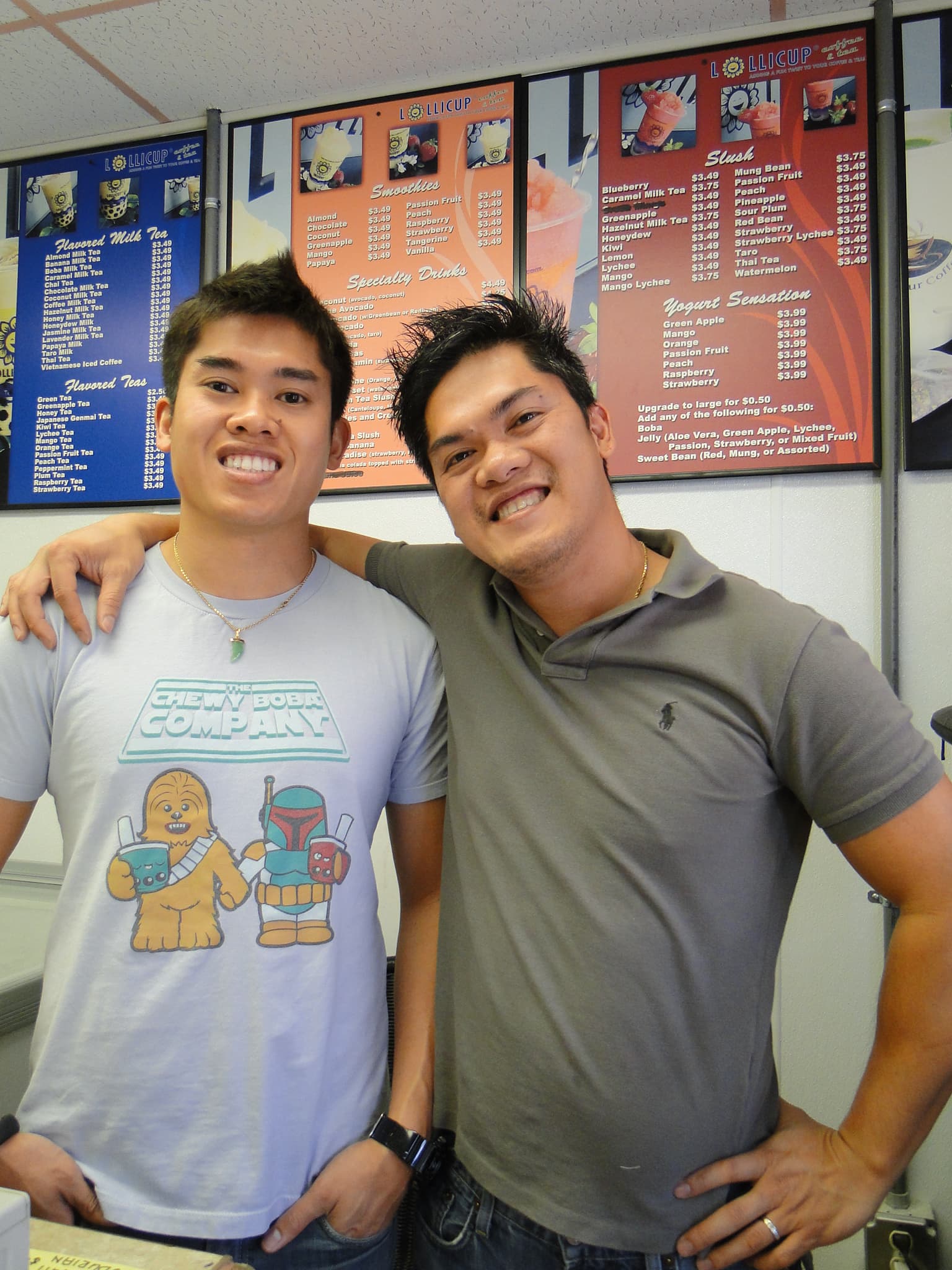 I began slurping the boba, the only way to eat it, as the Vu brothers talked about expanding their stores while building their video production company. A thriving entrepreneurial spirit is deeply ingrained here, especially among second and third generations. It is what keeps these businesses thriving among the Asian American community of today.
Just around the corner was a courtyard that looked more strip mall than foodie hub. A yellow and red striped Vietnamese Heritage and Freedom flag flapped in the breeze, paying homage to a former country that has now been absorbed by the communist regime.
It was here that I met up with Ricky Ly, author of The Food Lovers' Guide to Orlando and the Orlando-based website TastyChomps.com. "This area is one of the best values in town," Ly said.
As we stepped inside Banh Mi Nha Trang, I started to understand why.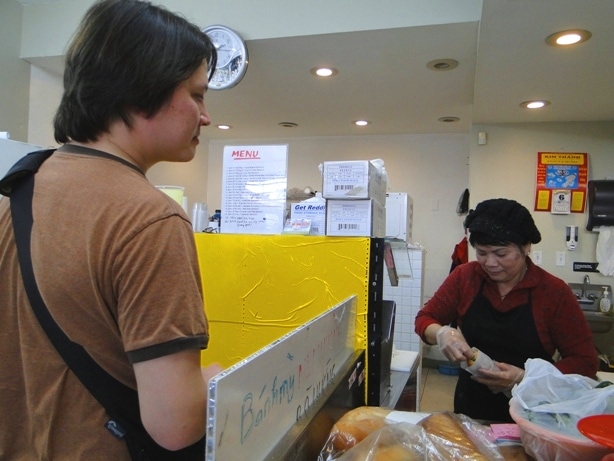 The tiny, stark, one-room establishment is run by a couple who left their bakery in Vietnam to come to Orlando. Their English isn't very good and my Vietnamese is non-existent. Thankfully, Ly, who was born to parents from Vietnam and China, can speak enough Vietnamese to order us the items that have put this hole-in-the-wall on the map, banh mi.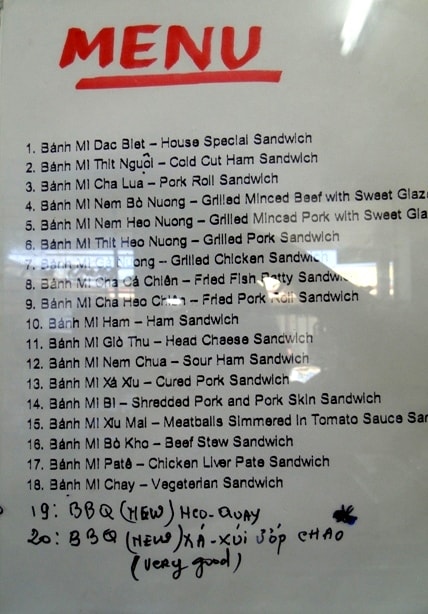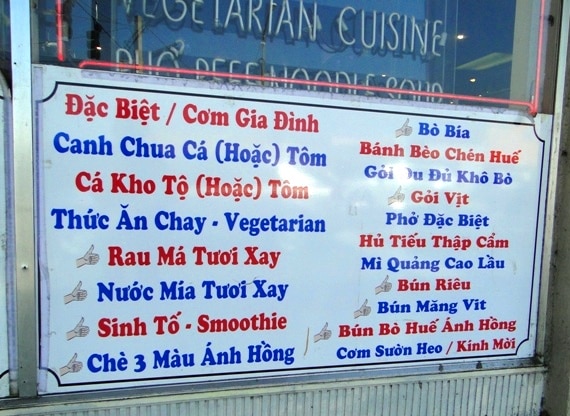 Banh mi resembles a sub sandwich you'd find anywhere, but here it's crafted with Vietnamese deli meats, pickled carrots, daikon, and pate. The bread and meats are made in house. It's comfort food with a twist.
At $3 for a large sandwich, it's also what makes this eatery wildly popular.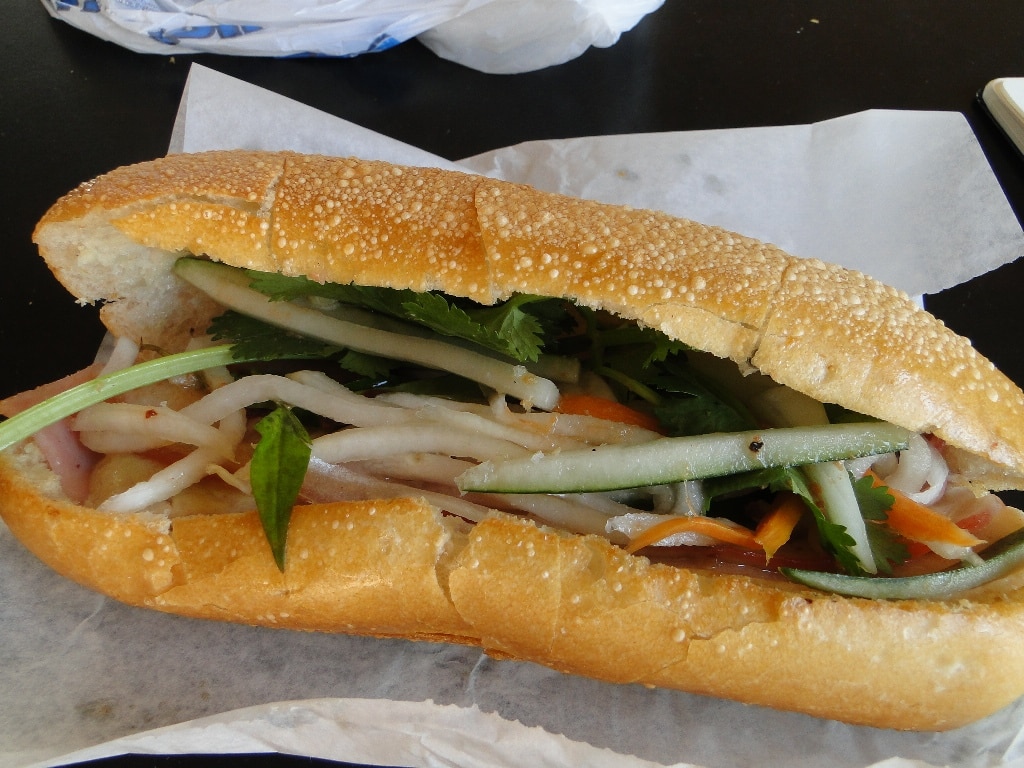 I'm now feeling comfortable in my quest for new flavors, and, thanks to cheap prices, I've still got plenty of cash left in my pocket to try more. I'm told that this might be the best spot on this continent for my exotic taste-testing.
"I've got friends from New York City who visit and say this Asian food is better than what they can find back home. That really says something about how authentic everything is," said Ly.
I took a brief respite from eating to indulge in some shopping. At Tien Hung, whose name means "Going to Prosperity," I browsed aisles of items that seemed at once both strange and familiar. Soy sauce shared shelf space with grass jelly. Milkfish balls and frozen neem flowers were next to the broccoli.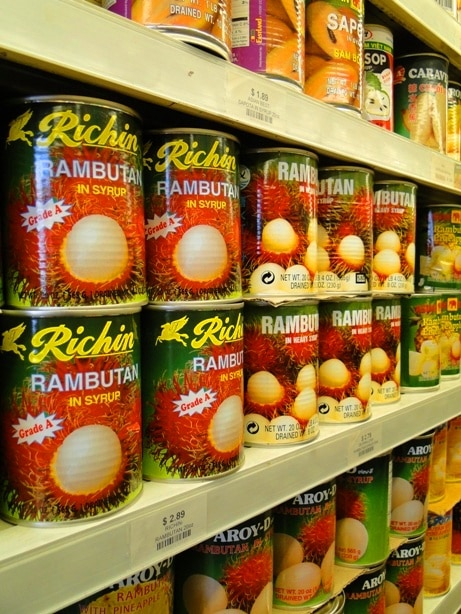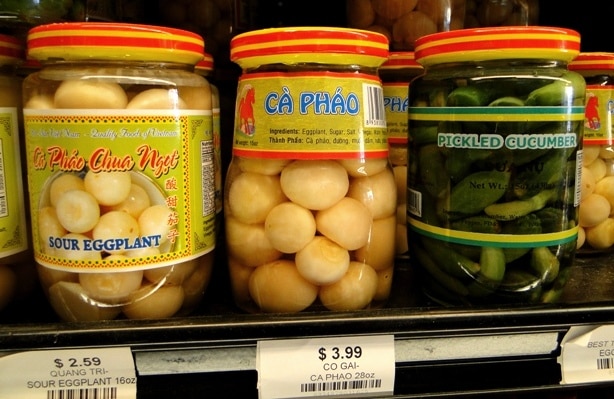 Families with roots from Korea, Thailand, China and Vietnam travel here from across the state on the weekends to visit specialty markets like Tien Hung. They stock up on groceries and beauty supplies and catch up with old friends.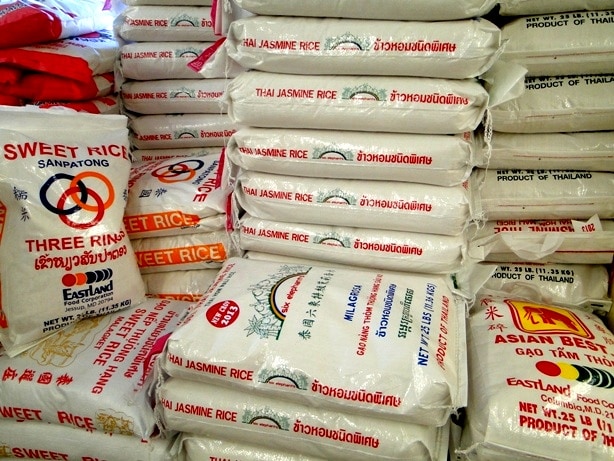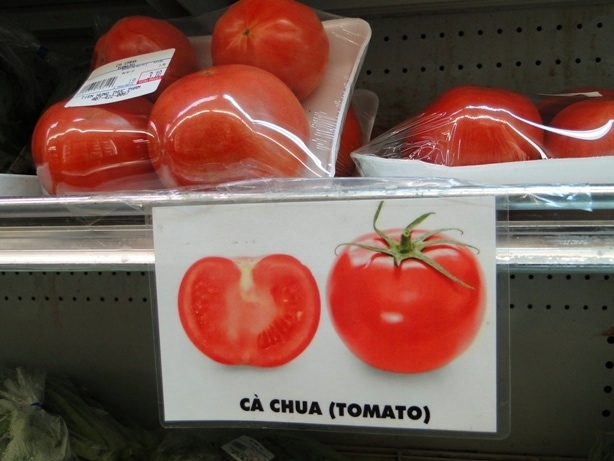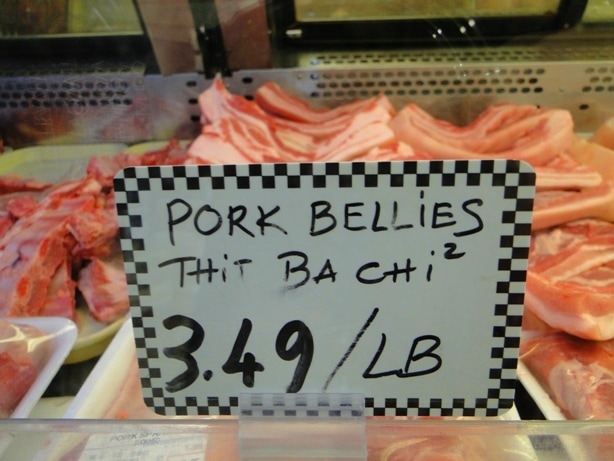 It's time to start eating again. Next up is Tako Cheena. "It's a food truck meets restaurant," proclaims co-owner Edgardo Guzman. The eatery is a symbol of the changing face of the Asian district. Guzman was born in Costa Rica and trained in New York City. He partnered with Pom Moongauklang from Thailand, who worked at New York City's famed Nobu restaurant, to open the small establishment tucked away on a side street.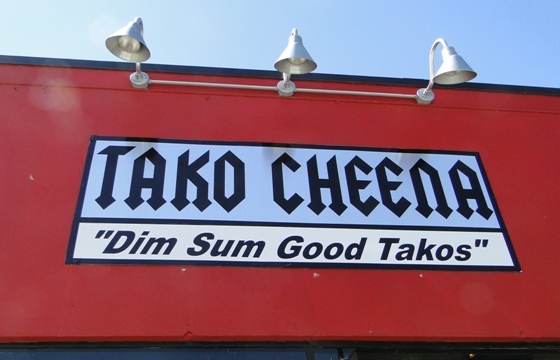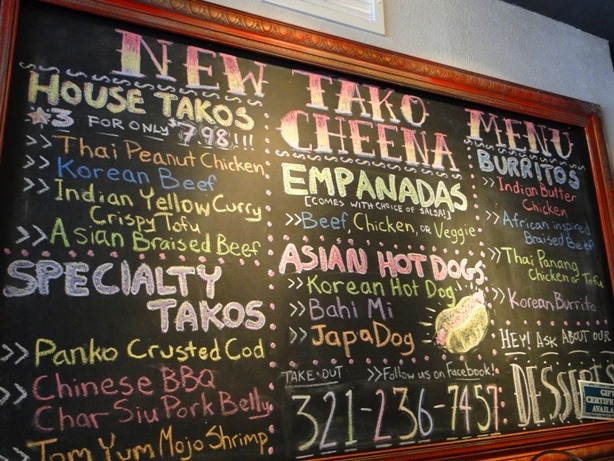 Tako Cheena is literally bursting at the seams. The line out the door of the small dining room belies that fact that Asian and Latin American fusion cuisine is a winning combination. Young professionals on a lunch break are clamoring for the not-your-ordinary tacos, such as Chinese BBQ Char Siu Pork Belly and the Tom Yum Mojo Shrimp.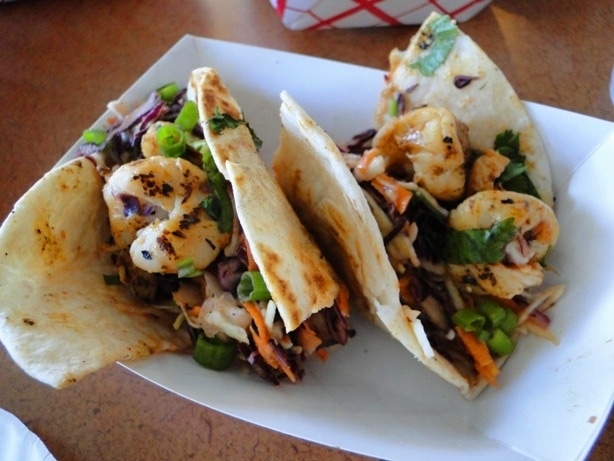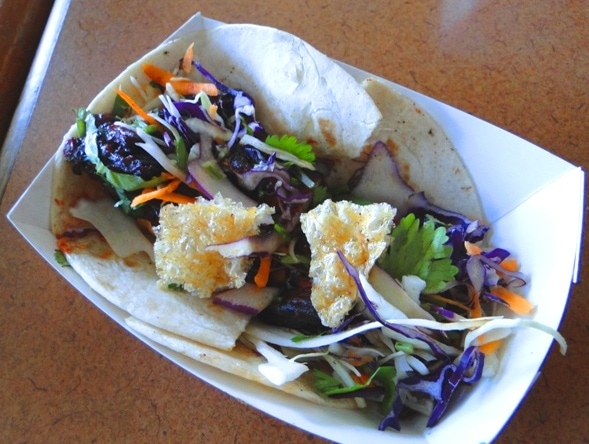 I scored a table to sit and devour the robust flavors. I looked out the window and saw rows of restaurants and shops to discover, more than I could fit in on this trip.
Looks like I'll be making another weekend pilgrimage, like so many others.
. . . . .
WHERE TO STAY
Eo Inn and Spa; 227 N. Eola Drive; 888-481-8488; http://www.eoinn.com/. A 17-room urban boutique hotel overlooking Lake Eola, a relaxing retreat for the city's residents. Conveniently located to downtown Orlando's most popular destinations. Rooms from $139.
Grand Bohemian Hotel; 325 S. Orange Avenue; 407-313-9000; http://www.grandbohemianhotel.com/. A member of Marriott's Autograph Collection, the AAA Four Diamond luxe boutique property situated in the heart of downtown houses the Grand Bohemian Gallery, an impressive collection of 150 works of art. The cocktail lounge offers live entertainment nightly. Rooms from $161.
Courtyard Orlando Downtown, 730 North Magnolia Avenue; 407-996-1000; http://www.marriott.com/default.mi. A Marriott property conveniently located just off I-4 and blocks away from the Asian district. The 200 room hotel with an outdoor pool is ideal for families. Rooms from $95.
WHERE TO EAT
Tako Cheena, 321-236-7457, http://www.takocheenaorlando.com/ Asian and Latin flavors combine for a small but mighty menu of on-the-go entrees. Open for lunch and dinner. Entrees $2.50-$8.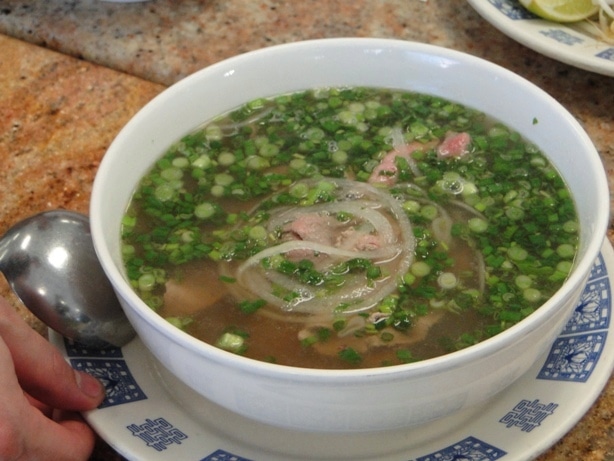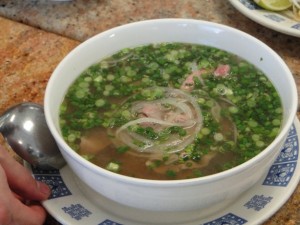 Banh Mi Nha Trang, 407-585-6998, http://nhatrangsub.com/. You'll only find subs at this sandwich shop. An English menu makes it possible to order by number and transcend the language barrier. Open for lunch and dinner. Closed Thursdays. Sandwiches $3. Cash only.
Chewy Boba Company, 407-897-1377. Chilled and frozen specialty drinks, such as yogi snow, smoothies and teas, are all you will find. Don't even think of asking for coffee. An art gallery will be added soon. Drinks $2.50-$5.
Pho 88, 407-897-3488, http://www.pho88orlando.com/. A family-friendly restaurant offering Vietnamese classics, including pho, a classic beef noodle soup. Open lunch and dinner. Entrees $4-$14.
WHAT TO DO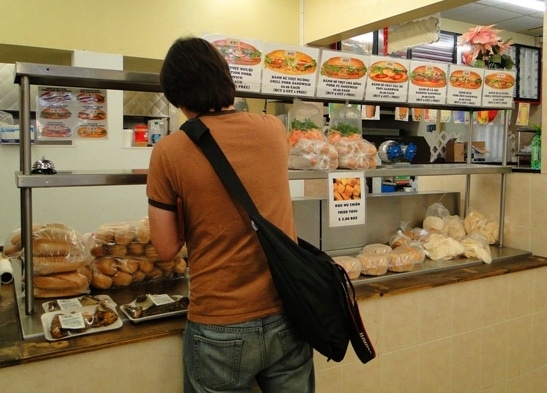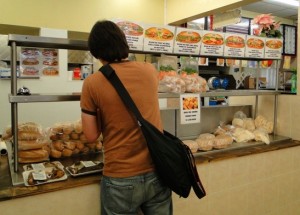 Tien Hung, 1110 E. Colonial Drive, 407-422-0067. A full-service Vietnamese supermarket in business for more than 25 years. Shop the aisles for food, health care products, and jewelry.
A Banh Mi sub station is also located inside Tien Hung for quick bites.