I've been so blessed to have been a stay at home mom for almost 5 years now. As most parents are preparing for Pre-K, I'm taking the path of home schooling – which means starting with thoughts of how to best educate my son.
Thankfully, little ones learn every day through their surroundings and through play which is wonderful!! At the age of almost 5, I know play and reading are among the most important things we can be doing. However, I knew I wanted to start incorporating some learning materials as well. When looking for learning tools, there are so many options and opportunities out there it can be overwhelming! When I became interested in homeschooling, I printed out some worksheets online, bought some workbooks at the dollar store, and have accumulated several flash cards, puzzles, and more from consignment sales and friends along the way.
Helping Marc learn makes me excited, and all of my traditional paper learning materials are so fun to me! (I'm a bit of a nerd I think..) They don't seem to be as exciting right now for my little guy for some reason… (Crazy 4 year olds!) I'm open to trying anything my son can benefit from while having fun, and I've come across a few alternatives to work sheets that have made Pre-K learning at home a happy experience.
TV Time
I know most people may think letting the TV teach my son is a bad idea. While there are plenty of things I won't let him see, there are several cartoons he has benefited from. Among them are Team Umizoomi, Mickey Mouse Clubhouse, Bubble Guppies, and my favorite – Super Why!
Each of these shows teaches him tools including math, shapes, patterns, and science in a fun way. Marc and I love Super Why right now because the characters are super-hero's with letters, spelling, and story powers. Marc has played along sounding out letters and words and learning the alphabet song all while having fun and eating his breakfast! He doesn't even know he's learning and I take that as a mom victory!
Online Learning
When it comes to educational apps, there are many to choose from. Some are free, and he's enjoyed them, but they don't offer a wide range of learning. I have tried a couple of the more popular online learning subscriptions for Marc as well. I like the fact that he can use the programs on the computer at home, at my moms, or on my phone when we are out and about. I do understand the hesitancy of having to pay for a monthly/yearly subscription and that simply comes down to your own personal preferences. Certainly they aren't the only option, however they do provide many different learning opportunities.
Marc started out learning with ABC Mouse. I saw the commercials on TV and thought it couldn't hurt to try. He was given a learning path and browsed the many puzzles, songs, videos, and games offered. When he finished an activity, he would earn tickets to use for buying things for his avatar or taking care of his virtual pets which he enjoys. He really loves listening to the songs and watching videos (especially the Backwards Alphabet Song!). There are a few games he likes to play over and over and he enjoys the puzzles as well. He seems to have his handful of activities he enjoys and that was all.
This year I received a free trial of Reading Eggs to try out. After the first day, Marc absolutely loved it. He asks to do his 'eggs' and really enjoys all the activities. Instead of earning tickets, there are eggs that wiggle and crack making funny sounds and then open up with a surprise sticker inside. He gets excited to see what new sticker will pop out of his egg to add to his virtual sticker book.
The noises are fun and there are plenty of games to play that are easy for him to understand. He insisted on finishing the whole alphabet series at one time! Happy momma here! This is a subscription we will keep a little bit longer since we took advantage of a great deal they periodically offer.
If your child always wants to be on your phone or computer, etc- I think a trial run of either of these programs is worth checking out. I'm sure that one of them will get your child excited!
Learning On The Go
Everywhere we go there's an opportunity to slip in some learning fun. One of my favorite on the go tools at this stage is our Melissa & Doug Water Wow, On The Go Alphabet & Animals. While waiting at a restaurant, at an airport, at brothers' baseball game, in the car or anywhere else – I easily pull it out of my purse to occupy our time. He loves seeing the letters and animals appear when water is applied. This is definitely a mom win for me!
LeapFrog makes a lot of options for kids to play and learn including Fridge Phonics, Tablets, Leapster, Leapster Explorer, Leap Start, LeapPads and so much more! We have several of them that have been handed down from brother as well as some newer options given to Marc.
With his Leap Start, he can touch words with his stylus for pronunciations, follow stories, and review letters. With his Leapster 2 and Explorer he has played games to learn simple math as well as fractions! I couldn't believe it! Among his favorites are PJ Masks, Batman, and SpongeBob who taught him simple fractions at 4!
He has learned so much with his LeapFrog products. I also love that most of their devices are easy to put in a case and toss in a bag to take with me!
Still Loving The Workbooks!
While I'm ok with trying other avenues, I'm still persistent in pulling out those work sheets and work books for a little old-fashioned fun! The dollar store has many options to choose from with fun characters and topics for learning including shapes and numbers and letters.
I have also discovered a few websites for goodies to print at home. I love the Bible ABC Curriculum from The Crafty Classroom. It is one of my favorites; however there a lot of other super cute options to choose from for every subject you want! It definitely is a resource to make homeschooling a breeze!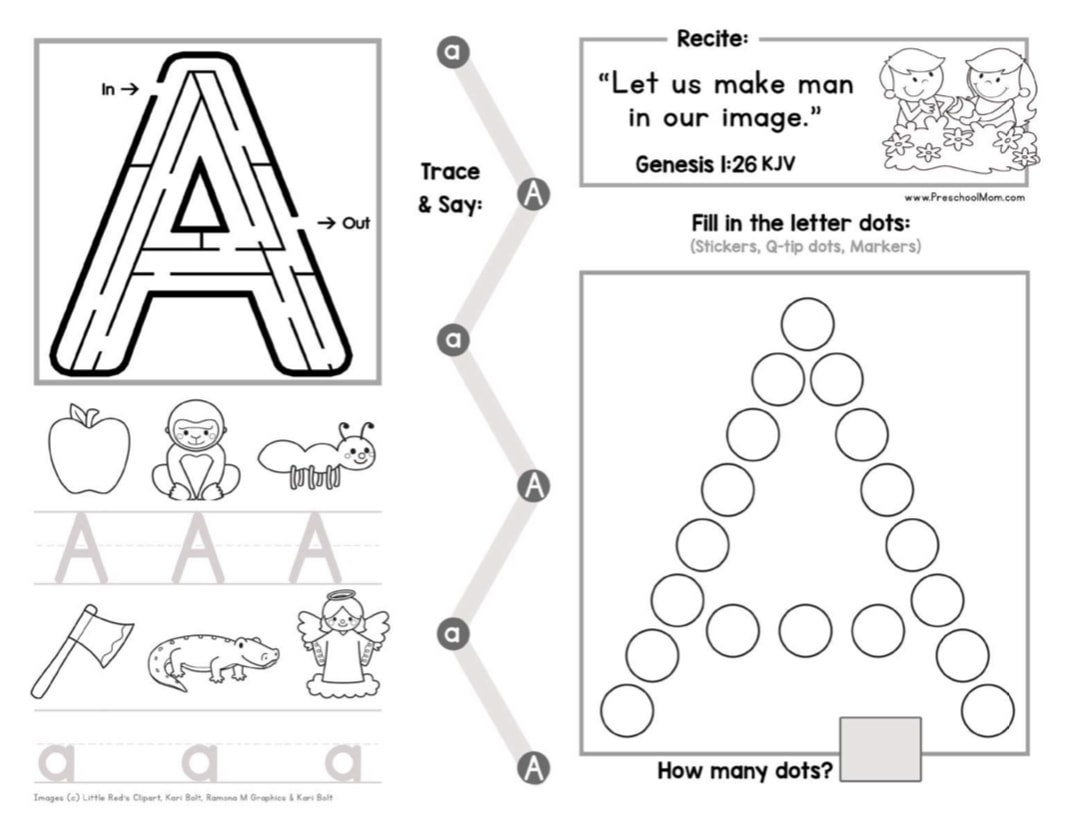 If you are looking for a simple alphabet coloring pages or just fun coloring characters as a reward from working so hard, I love the Super Coloring website! I even found coloring sheets of Marc's favorite Mario Bros. characters! Simply print off the pages you want as you want them!
It doesn't matter what style your child learns best with – there is an abundance of opportunities to try. The MOST important thing I have tried to remember is that pushing my little one too fast is a bad idea. At this age, we focus on playing and interacting and enjoying the world around us; then add some fun tools into the mix! You can easily teach your pre-schooled age child at home! Trust me! If this scatterbrained, overwhelmed mom can find a way, then you can too!!