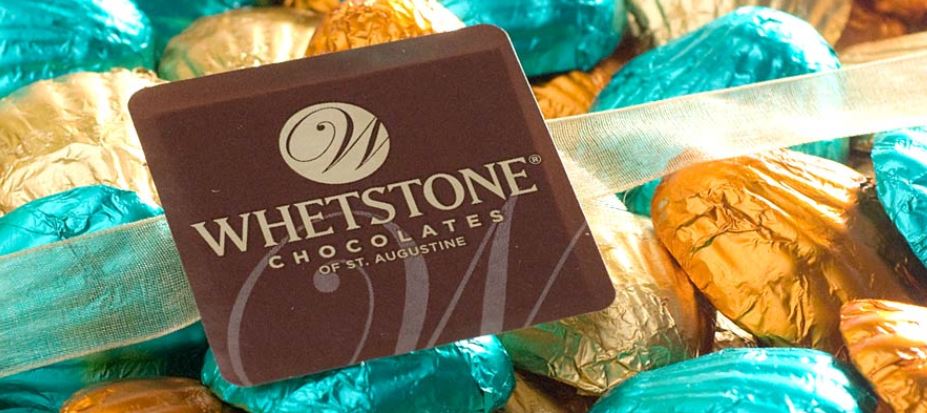 Looking for something fun to do in St. Augustine, Florida – but you're on a budget? Don't worry! You can enjoy a date night any night of the year on Florida's Historic Coast, home to St. Augustine, which celebrates its 450th anniversary in 2015. Some of these ideas are completely free, some are budget-friendly:
Wine, Chocolate and Spirits – Sip a selection of bold and refreshing Florida wines at the San Sebastian Winery, which offers a free tour and tasting daily. Sample the succulent hand crafted chocolates as you tour Whetstone's Chocolate Factory. This sweet tour is only $8 with free tastings. Take a free tour of the St. Augustine Distillery and Museum and sample locally produced gin and vodka.
Explore history – Take a free tour of Fort Matanzas, including the ferry boat ride to the island. Or visit the Castillo de San Marcos on the bay front of St. Augustine's historic district with admission only $10 per person. Both forts provide a lovely view of the intracoastal and surrounding areas.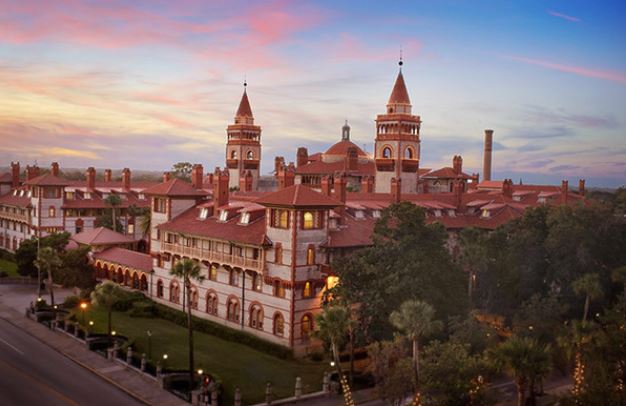 Immerse yourself in the romance and luxury of the Gilded Age – Take a tour of Flagler College which highlights the architectural heritage of the former Hotel Ponce de Leon, built by Henry M. Flagler in 1888 and listed as a National Historic Landmark. Daily tours are $10 for adults.
Turn lunch into an experience with a food & wine tour – Explore the diverse offerings of Saint Augustine with walking food & wine tours offered by expert guides with St. Augustine Historic Walking Tours. You'll receive generous tastings on this foodie tour that weaves in the history of the city as it pertains to the food you'll enjoy. You'll only want a light breakfast and no lunch before your tour. On this 2.5 – 3 hour all inclusive tour you'll receive generous tastings at five of St. Augustine's wonderful restaurants and some fun culinary surprise stops along the way. $59 per person.
First Saturdays: Vilano Beach Sunset Celebration – Celebrate a romantic sunset across the bay plus dozens of market vendors, live music, local arts and crafts and more at the Vilano Beach Sunset Celebration the first Saturday of each month. Admission is free.
Sunset/Moonrise at St. Augustine Lighthouse – Enjoy the sunset and moonrise from the top of the St. Augustine Lighthouse! The $25 admission includes a champagne toast, hors d'oeuvres and an informative overview of the history of the St. Augustine Light Station.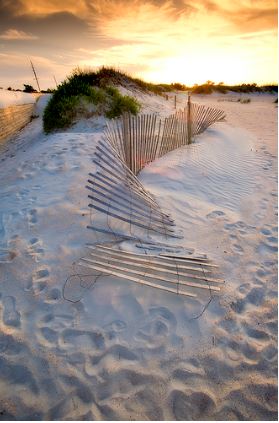 Enjoy a gallery stroll – St. Augustine's downtown historic district has more than 20 galleries on the quaint brick streets among sidewalk cafes and Spanish and colonial architecture. See artisans at work and on the first Friday of every month, take part in the monthly art walk when galleries welcome local musicians and serve wine in a celebration of culture and the arts.
Sway to the sounds of live music by talented local musicians – Most pubs and restaurants in St. Augustine's historic district and beachside offer live music in the evenings. For the price of a glass or wine, enjoy a show and make a special request for "your song."
Greet the sunrise with a stroll on the beach – The area's 42 miles of pristine beach are a quiet way to experience the sunrise hand in hand. Free parking and access to the beach in most areas.