This post sponsored by RuckPack in conjunction with BrandBacker. All thoughts and opinions are, however, my own.
We just came off of celebrating our Independence Day for this great country. We can't argue that we have our freedom and independence due to the fighting men of our military. My grandfather, my father, and my cousin all committed themselves to our country to serve and protect. I am so proud of them and the incredibly hard work they put in for their country and families. When it comes to American made and supporting our military and veterans, I am on board 100%!
I love the series, Shark Tank for this reason. They give so many businesses a chance to survive and thrive, and when I saw American, soldier made RuckPack I knew I wanted them to get a deal & they did in fact get a deal from Robert Herjavec and Kevin O'Leary! A long way from a campfire discussion by Marine Special Operations Forces in Afghanistan – RuckPack has since become a force to be reckoned with, providing focus, stamina, and energy to everyone from the warrior on the battlefield, to the kids running the soccer fields.
What is RuckPack? Simply put- Combat Nutrition. Snipers in the military can't perform with jitters or caffeine spikes and crashes. They knew there had to be a better sustaining product that could keep them alert, focused, steady, and healthy. RuckPack was born.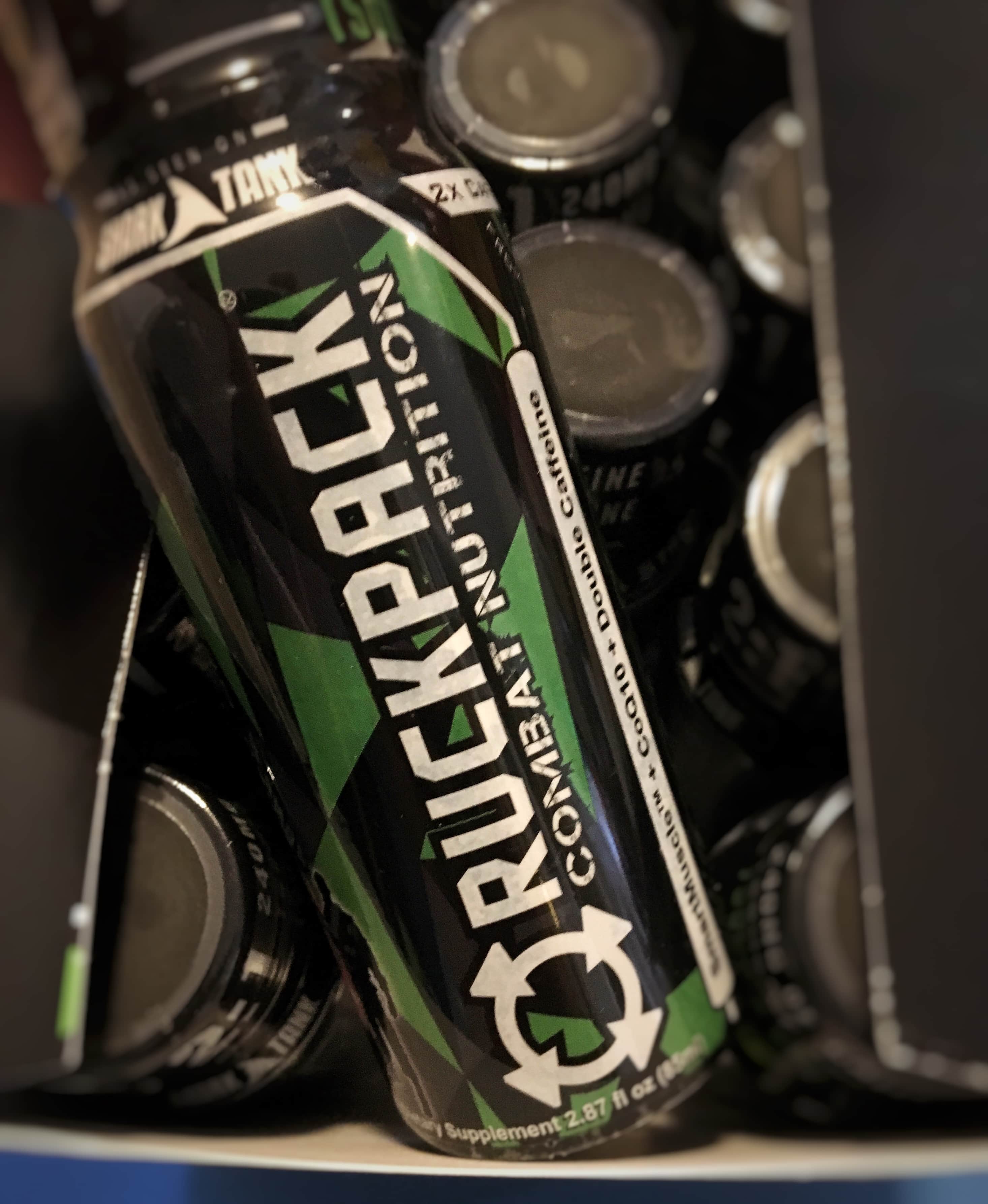 Special Operations Forces created a product strong enough to help them endure the rigors of war, while being gentle enough for us civilians to use in our daily lives. RuckPack offers a non-caffeinated and a moderately caffeinated version for those concerned with the dangers of energy drinks. RuckPack Energizer Nootropic Shots contain natural sweeteners, colors and flavors. Nootropics are food for the brain that enhance cognitive function including memory, focus, mood, and motivation. Even RuckPack's caffeinated shot contains natural caffeine from green tea. There is no synthetic caffeine or sucralose used in the RuckPack products. No negative effects, no worries!
All nutrients and supplements for RuckPack are manufactured here in the USA. Veterans from all branches have come together to make a product that provides the energy and focus needed without doing damage to the nervous system like other energy shots and drinks may. Theanine is used to combat the harmful effects that caffeine has on the central nervous system and also improves focus. Additional ingredients have been added and formulated to maximize the benefits of alertness, focus, energy, and overall health & brain function. The ingredients and benefits are too numerous! (I have added at the end of this post an ingredients breakdown for you to review and see just how beneficial RuckPack products are!)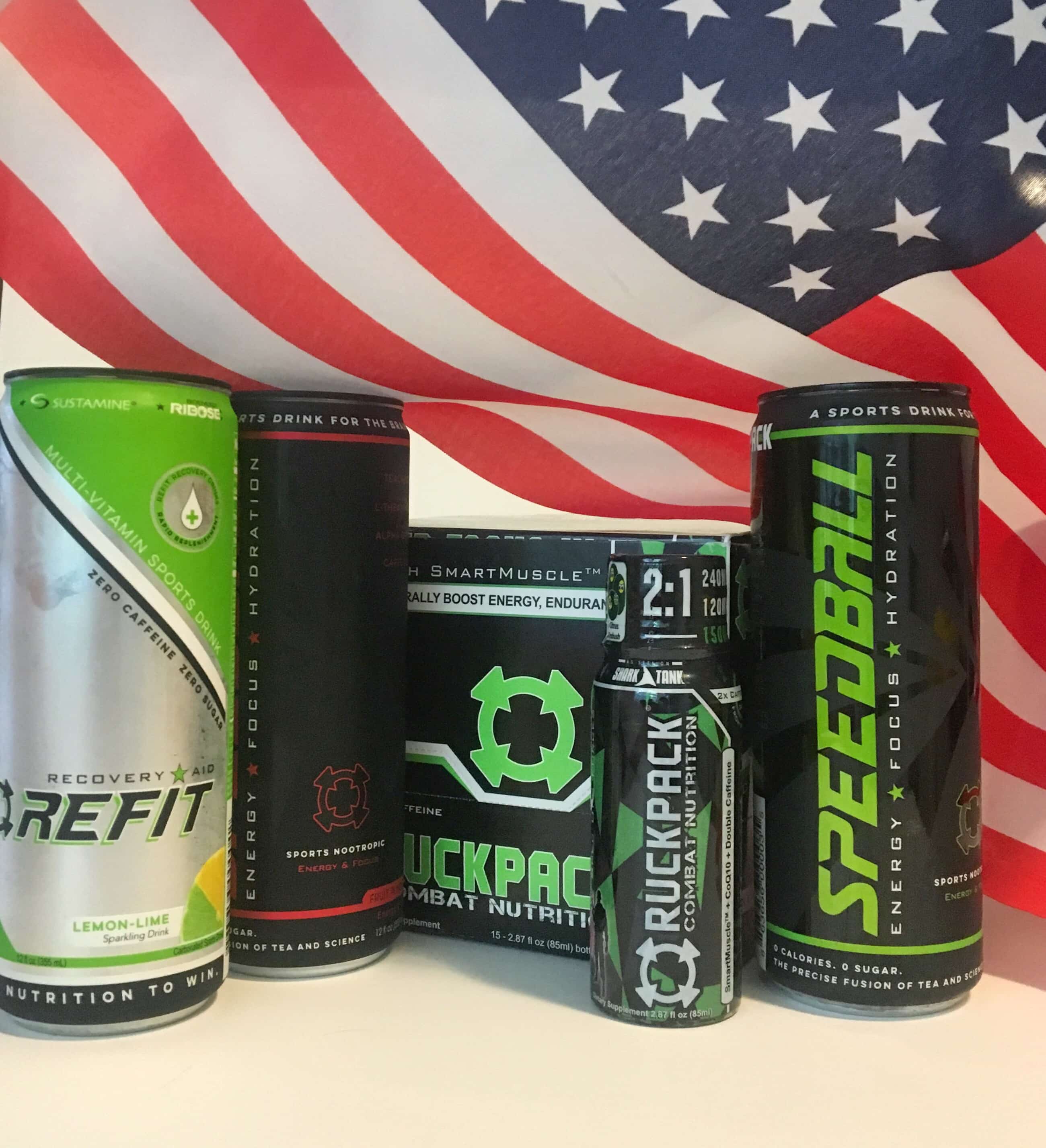 Sure, the ingredients and benefits look good on paper, but how are they in real life? How do they taste and do they REALLY work? My husband and I had the privilege to give them a try to let you know! We received samples from RuckPack of the Recovery & Refit Lemon-Lime Sparkling Drink as well the Speedball Nootropic Sweet Citrus and Fruit Punch flavors. We also received the 3oz Xtra Strength Citrus Energizer shots. All the energy and focus benefits of coffee (my addiction as a mom) without the caffeine side effects!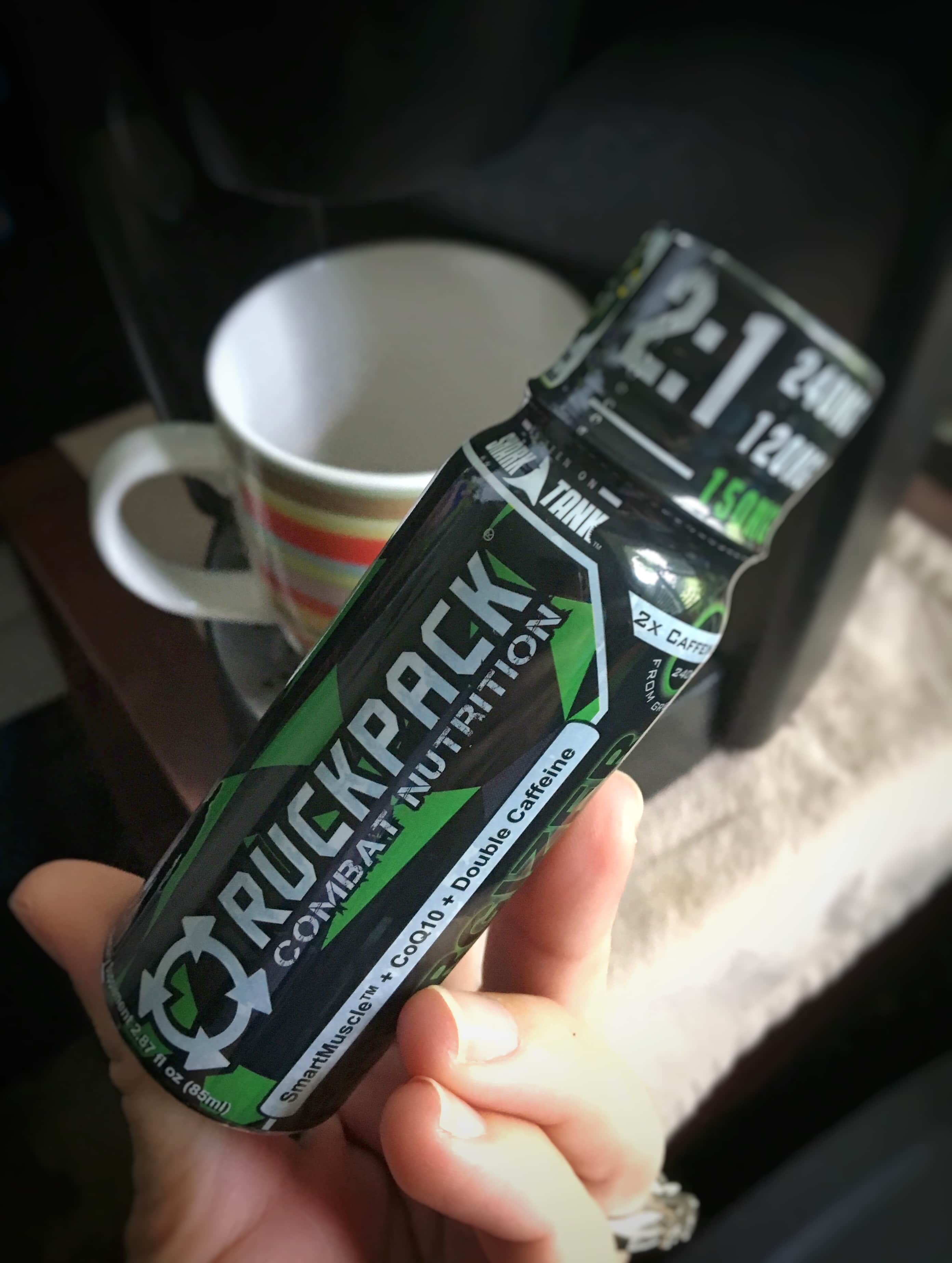 The morning after a sleepless night, I was desperate for the energy to get me and my son up and moving.  I opted for an Xtra Strength Energy Citrus Ambush shot instead of my coffee.  I was excited to give it a try. I have to say, my coffee is easier for me to gulp down! The energy shot did have a strong citrus taste that ambushes you! It wasn't my favorite flavor, but I drank it down and I was able to get moving without having any jitters. My husband and I also tried the Speedball Sweet Citrus sports nootropic sports drink. It was pretty good; my husband said it was clearly a strong sweet, citrus taste. It was smoother than the Xtra Strength energy shot and was really good cold right out of the fridge. The Speedball Fruit Punch nootropic sports drink was very good as well! I like anything fruity, and the flavors are smooth and refreshing when getting ready for any battle from running a marathon to a full day running after the kids! After a good long time on the treadmill, I gave the ReFit Lemon–Lime a try. I LOVE this drink. I would definitely keep these in my fridge for a post workout. With no caffeine and no sugars, this multi-vitamin sports drink re-hydrates and helps to recover faster and more naturally. with a smooth citrus flavor.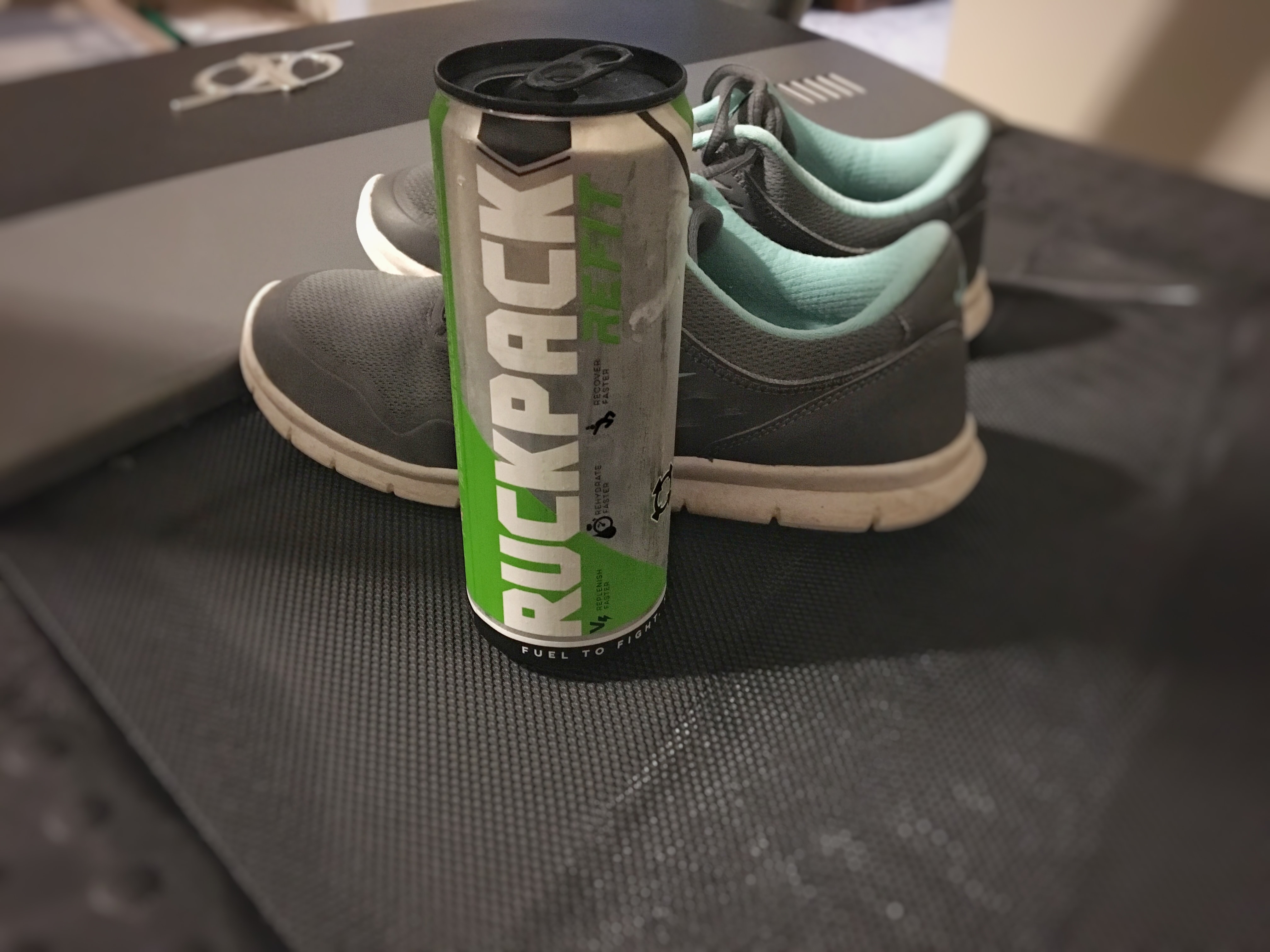 What started out as  a nutrition shot, has grown into a sports nutrition company offering something for everyone from powders, beverages, and pills for energy & focus, refit & recovery, proteins, and natural athletes! There are battles of all kinds, and RuckPack is making sure you have what it takes to conquer from battlefields to the ball fields!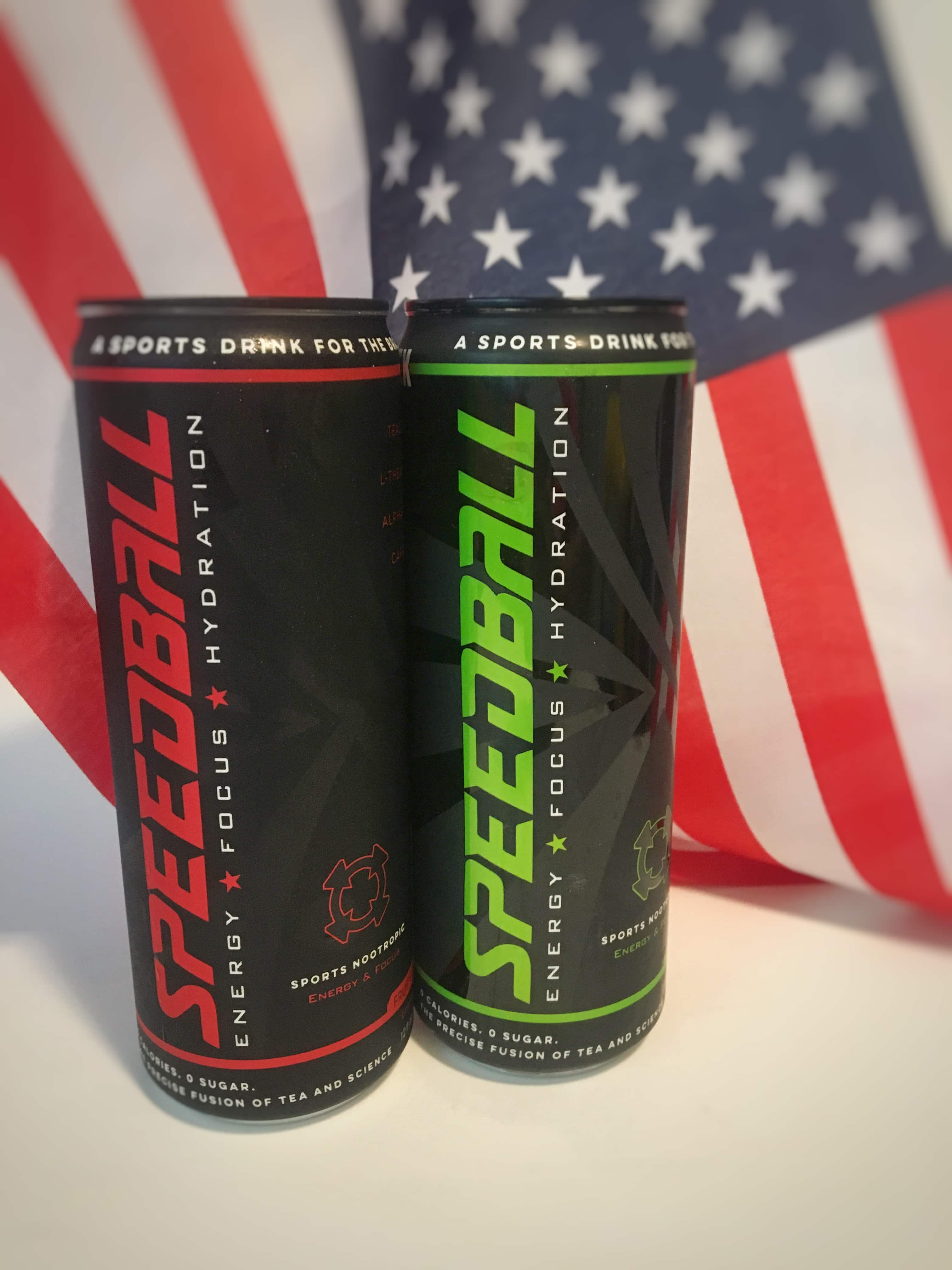 In true self-sacrificing military form, RuckPack gives up to 10% of its profits back to the Marine Corps and several other charities. They are also developing a Veteran Discount Program where Veterans and Police Officers will receive powder supplements at sub-wholesale pricing. If you want to support RuckPack, our military and the USA, you can purchase RuckPack online with a special 20% discount code: BB082!! You'll only find it here!
What's your battle? Mine is simply being a stay at home mom. Thankfully I'm on the frontlines of my home, and not of our country! With RuckPack, from being a mom to being a sniper, we can all get combat nutrition to fight and win every battle!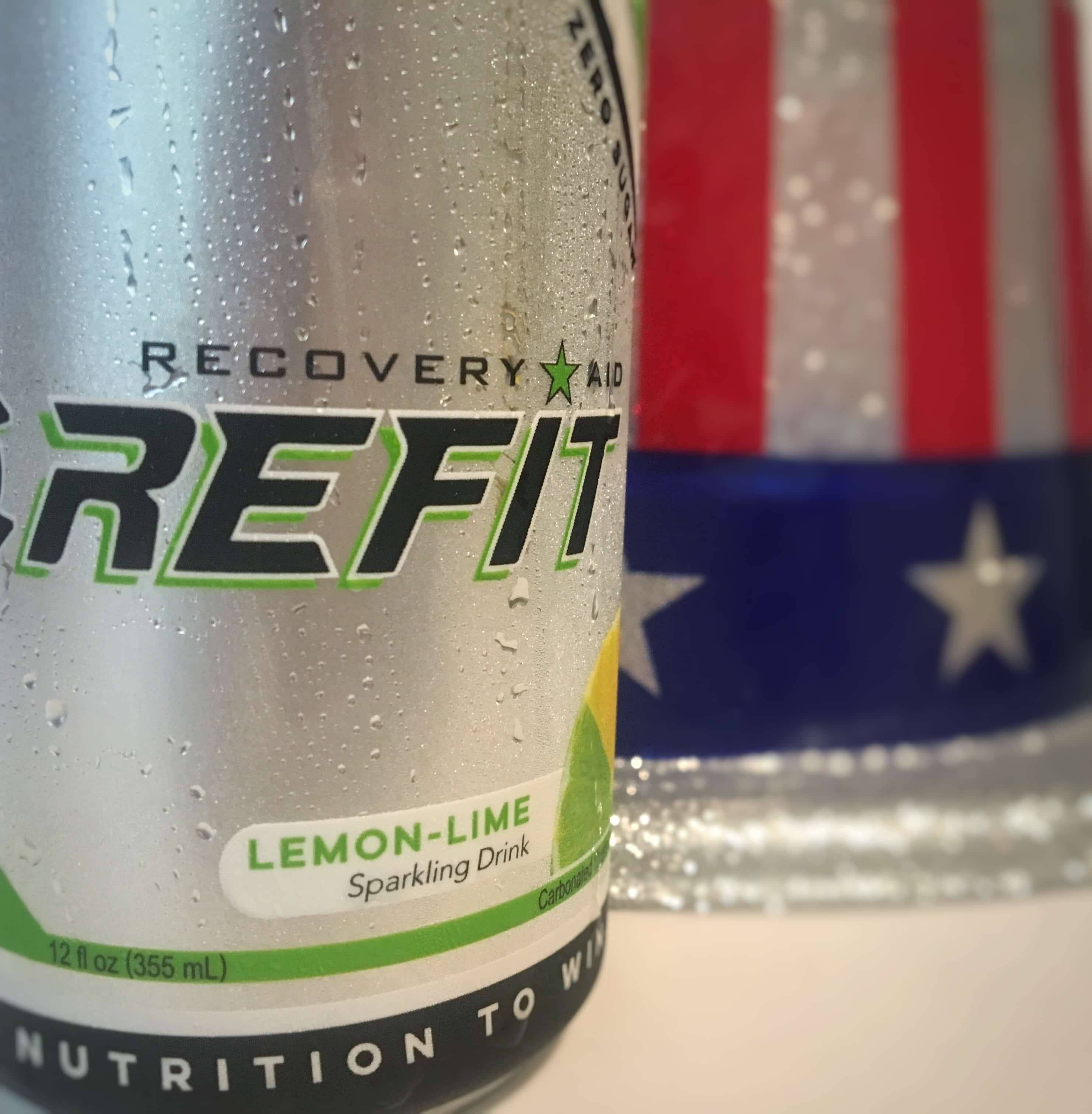 INGREDIENTS THAT MAKE RUCKPACK SUPERIOR:
AlphaSize® Alpha-GPC – AlphaSize Alpha-Glyceryl Phosphoryl Choline (A-GPC) is considered to be one of the most effective brain nutrients in the world, and is used widely in clinical settings around the world to combat memory loss, cognitive dysfunctions, and dementias of various kinds. A-GPC also has utility in "mind-to-muscle" sports nutrition formulations, where it acts to optimize muscular power output, sharpen agility, and also delay mental fatigue. This is a result of the fact that A-GPC helps speed cell to cell communication through neuromuscular optimization, providing enhanced muscular power output and agility for active and athletic individuals. It also promotes the production and maintenance of human growth hormone (HGH), the body's master hormone for maintaining youth, vitality, and body composition.
Theanine – The RuckPack Energizers use Theanine independently of or symbiotically with natural caffeine. Caffeine and Theanine are a found together in nature – in green tea – and we don't want to mess with a good thing! Theanine itself has been shown to offer a stimulatory effect on the mind. Studies have shown that Theanine supplementation can result in increased alpha brain wave production, signifying a calm, focused, mentallly alert state. This non-sedating, focused-calm also works to blunt the harsh side-effects caffeine has on the central nervous system. Simply put, Theanine helps mitigate the negative effects of caffeine, while supplementing the positive mental benefits that caffeine has to offer. The Caffeine-Theanine relationship is so positive, it is the most common nootropic pairing for cognitive enhancement.
Tyrosine – Tyrosine is an amino acide used to combat depression, attention deficit disorder (ADD), stress, Alzheimer's, and chronic fatigue syndrome. It is also sometimes used to improve alertness following sleep deprivation. Tyrosine easily crosses the blood brain barrier to bolster cognitive functioning and it boosts dopamine levels in the body, thereby improving mood and motivation. Tyrosine, like other branched chain amino acids, assists in delaying the onset of fatigue during strenuous activity by minimizing the uptake of tryptophan to the brain.
MicroActive® CoQ10 – Coenzyme Q10 (COQ10) is a molecule produced in the body. It aids mitochondria during energy production and serves as a powerful anti-oxidant, protecting the body from the damage of free radicals. The Microactive form of CoQ10 maximizes bioavailabilty of this coenzyme, ensuring that the body recieves the maximum dose.
Citrulline Malate – L-Citrulline is used as a sports performance and cardiovascular health supplement and is proven to boost nitric oxide levels and improves the ammonia recycling process. L-Citrulline supplementation results in reduced fatigue and improved endurance for both aerobic and anaerobic prolonged exercise. Citrulline malate is a vasodilator that improves blood flow so well that it is has been proven successful in treating some forms of erectile dysfunction.