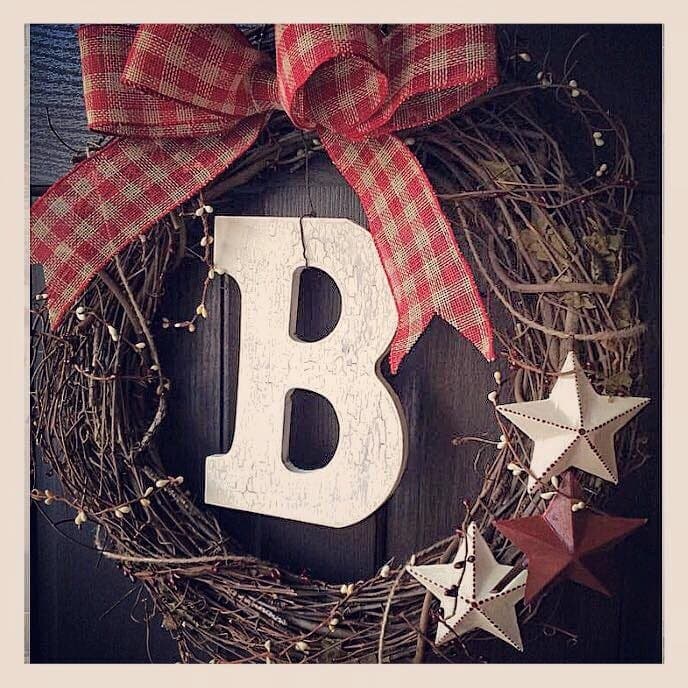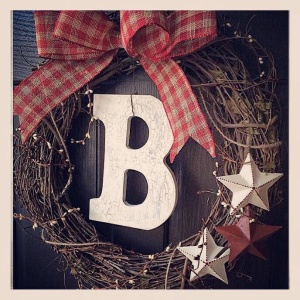 I think that most of us take a certain pride in decorating our home. It's our special place that we can make all ours without concern for ridicule or judgement. If you want a singing fish on your wall, go for it!!
Bottom line is decoration is a personal statement. We gave our singing fish away, but I do love to decorate with personalized items that add to a cozy, homey feel. So, I was excited to see unique hand crafted wreaths that can be personalized to my request!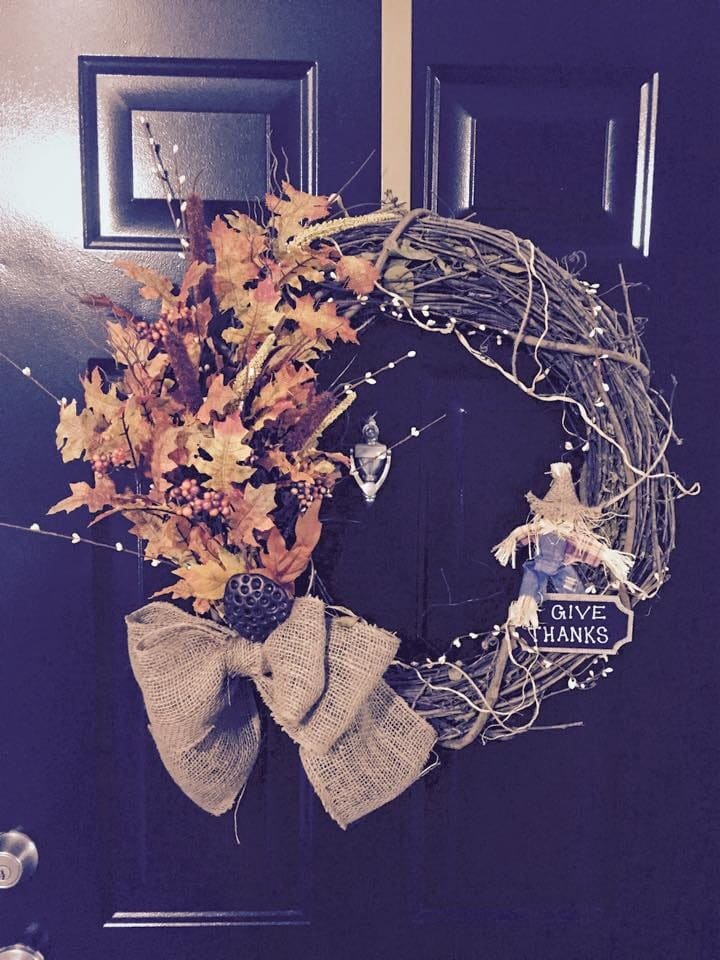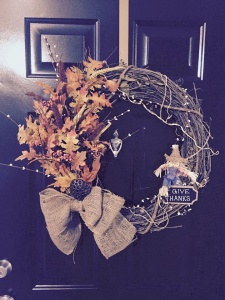 Rust Upon A Twine specializes in rustic home decor made to order and inspired by the talented Alicia Hays.  Alicia has always had a passion and a gift for decorating. Now she is sharing her talents with us all! And she is talented! From the beautiful handmade grapevine wreaths, to rustic jewelry displays made with barn wood, to custom coasters – you are sure to find something that you will love.
And what a great way to decorate for the holidays! A custom wreath can be made for every event. Showcase your love for our country, or celebrate your favorite holiday or season!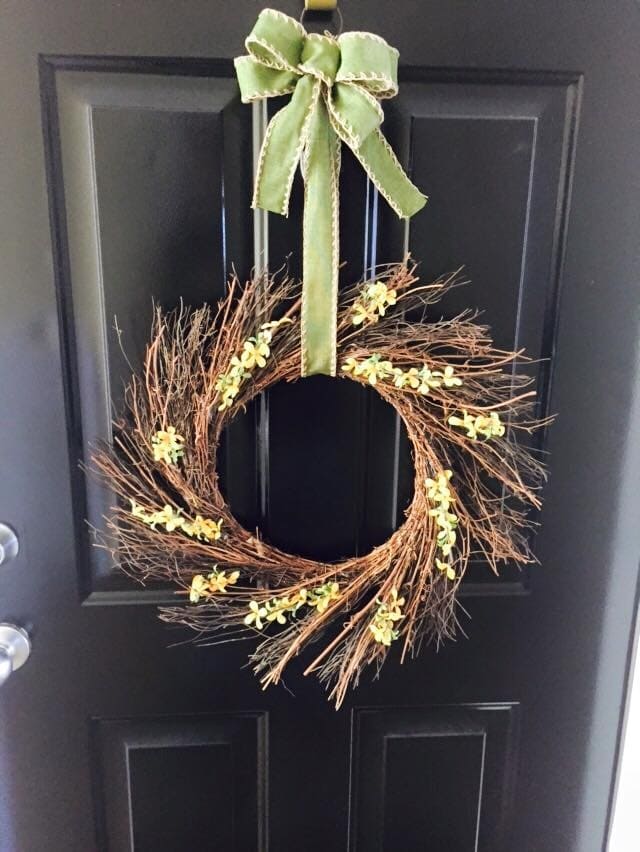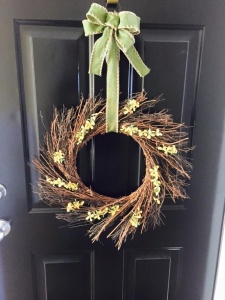 Alicia lives and works near Raleigh, NC and attends local craft shows, so keep an eye out if you are in the area! Alicia accepts personalized orders via email, phone, or through Facebook; where you can view other inspired pieces that she has for sale.
So, treat yourself or send a thoughtful gift to someone you love.  But make sure you check out Rust Upon A Twine!!