HO HO HO!! For children everywhere, it's time to start listening a little better or being a little nicer to brother/sister so that they will make Santa's NICE list!! My step son recently made out his annual list of toy requests for Santa and we put it in the mail headed to the North Pole. Many kids wonder…. will Santa get the letter? Did it make it all the way to the North Pole?? Children don't have to wonder! A few days later, my boys got a personalized letter from Santa in the mailbox!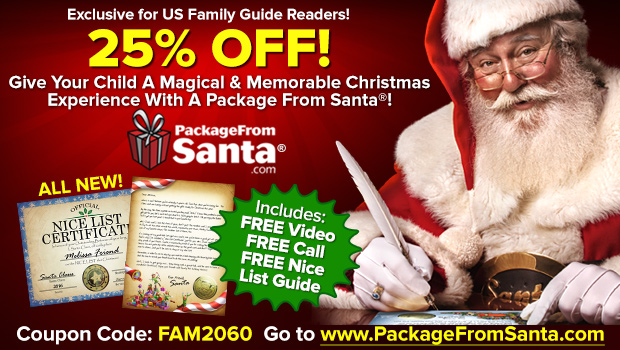 Your kids will love the excitement of getting their own personalized Package From Santa as well! With PackageFromSanta, you have a variety of options to make this Christmas magical! It's so unbelievably easy! Now you can save money on the magic with this Special Offer! My Readers Save 25% Off Any PackageFromSanta.com Program.  Use Promo Code FAM2060 at https://www.packagefromsanta.com/?affil=USF! (90 day Money Back Guarantee included!)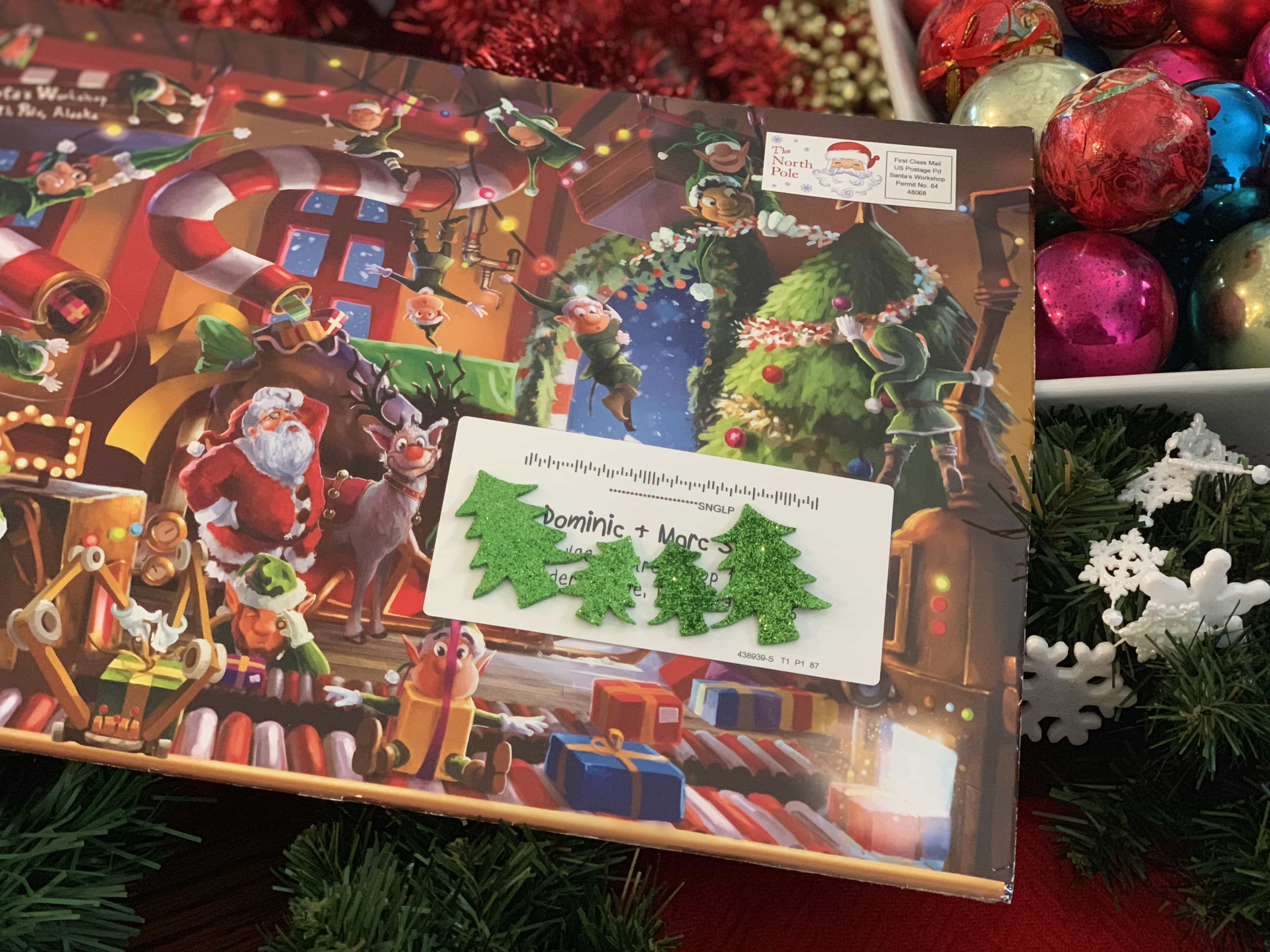 I was provided with the Silver package option; however there are three levels you can choose from- Gold, Silver, and Platinum. The Silver package includes a personalized letter, a personalized Nice List certificate, a photo of Santa, and a personalized flight plan! The child's package comes with their name in the address and a return label straight from the North Pole. The Platinum package is truly amazing and includes so many features including all listed above PLUS a Sleigh bell, a piece of Santa's coat, Christmas snacks and MORE!
There are so many fun extras you can add including a Personalized Nice List Certificate, North Pole Snow, a Thank You note from Santa for Christmas morning, Personalized gift tags, a Santa Evidence Kit and SO MUCH MORE! PackageFromSanta is so much fun for Christmas time and there are so many options that kids will find truly magical! Package From Santa provides a one-of-a-kind memorable experience for our children that they will cherish year after year!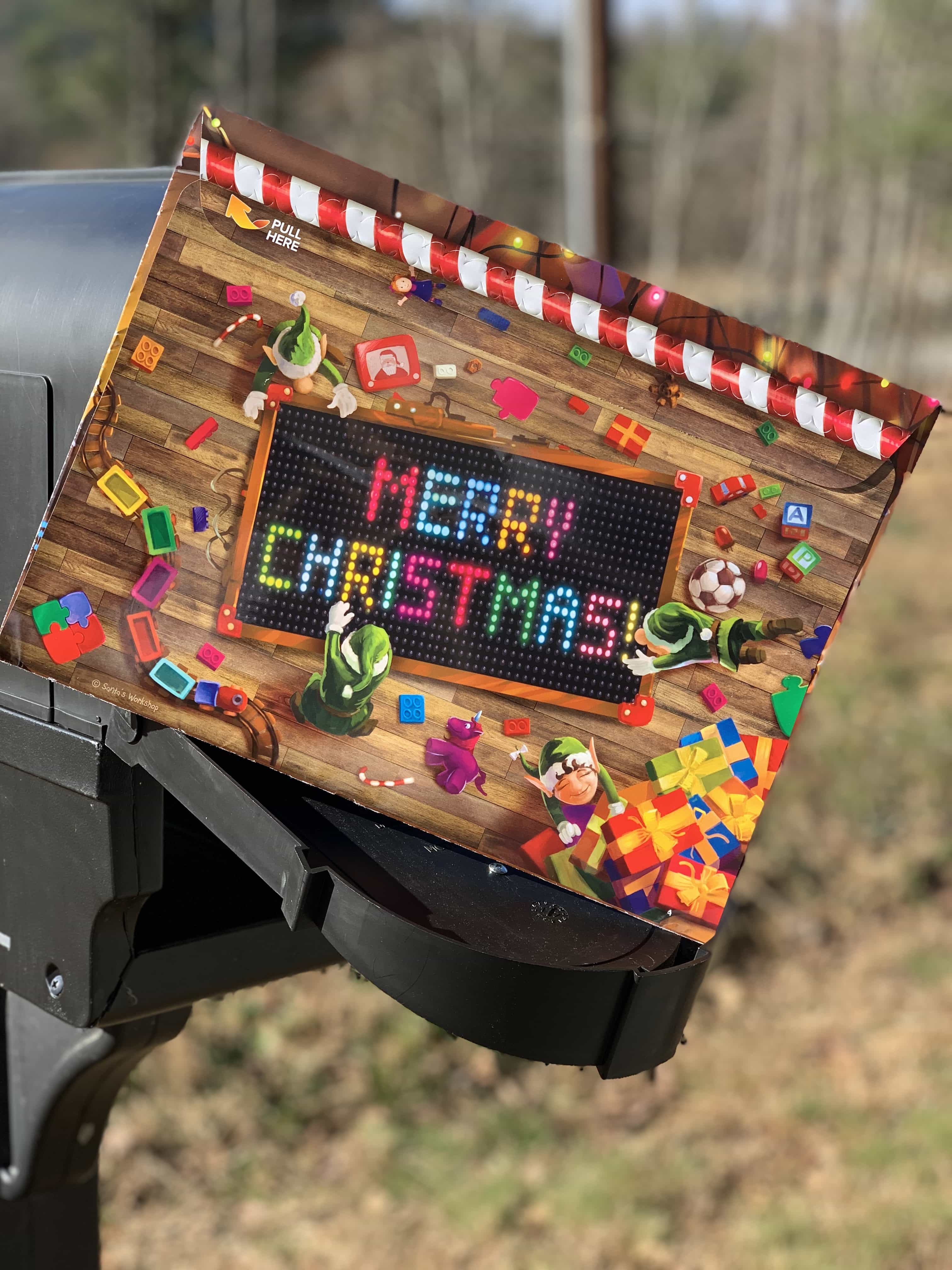 When I continued my package selection, it was so easy to select options and fill in information for a personalized letter. I love the fact that you can also select the type of formatted letter you prefer. There are templates for Christian beliefs, for children who are starting to have questions about Santa, newborns, naughty children, and more. You can also create your own! While there are questions you can answer for an automatic fill into your letter; you are able to go back and edit your letter as you choose. The letter I picked was formatted for one child, however I was able to make adjustments to have the letter written and addressed to both my boys!
When their letter came in the mail, I was just as excited as they were! Opening their self addressed package, seeing their nice list certificate, and my step-son reading how Santa was proud of him for making Straight A's was a magical moment none of us will forget. Package From Santa is truly a holiday tradition we will continue year after year!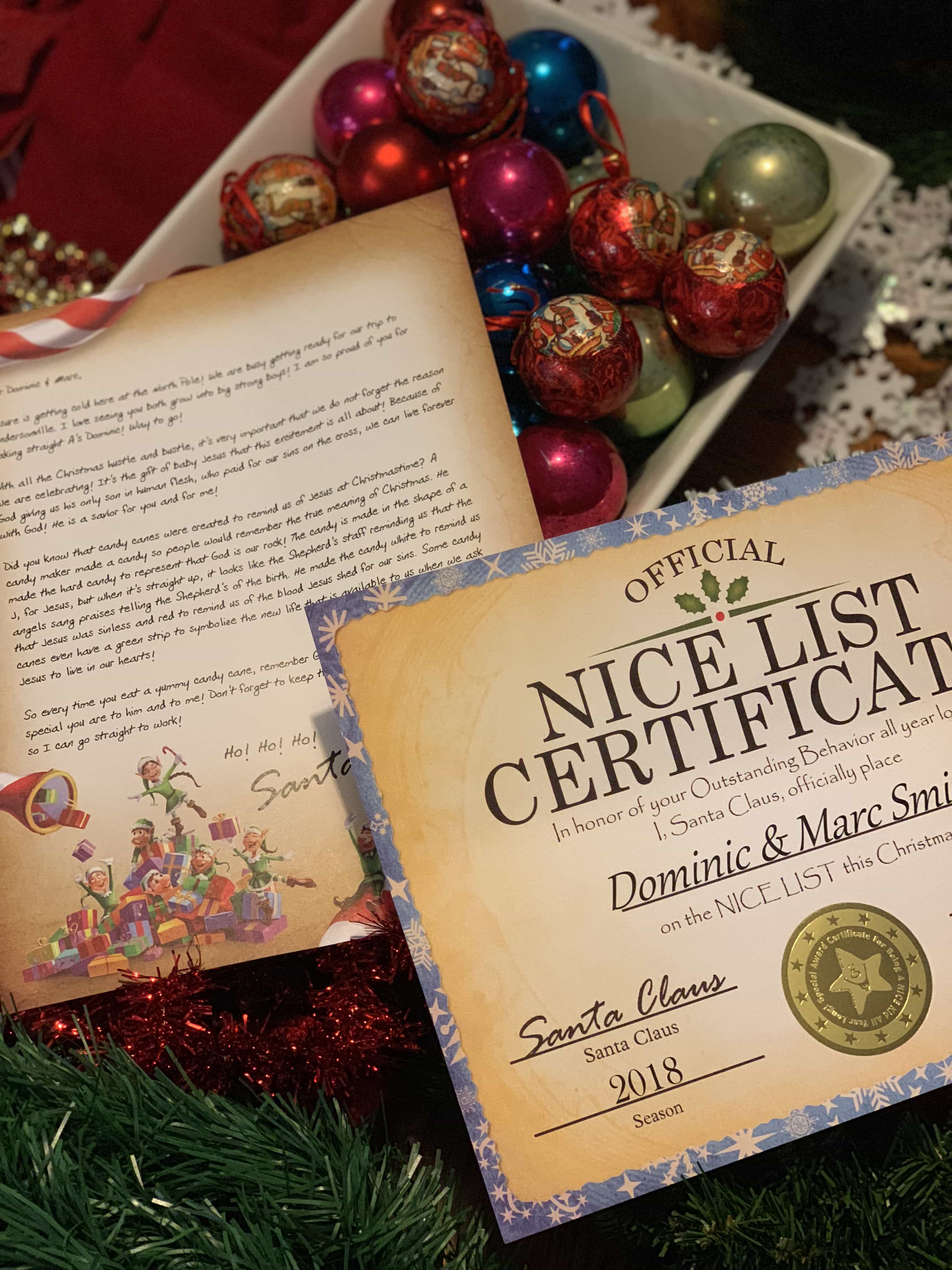 Right now there are 3 additional bonuses included for a LIMITED TIME including a free email video from Santa! Hurry before time runs out! Packages are affordable, and remember to use code FAM2060 to get 25% off your order today!! I can't say enough about how much fun PackageFromSanta is for parents and kids alike. Make memories for your children today!