We love to travel. (Who doesn't?) When you can save more money, though, you can travel longer, farther and do more. So that's why we're thrilled to tell you how to save on travel with the limited time Ibotta Travel Week. Ibotta Travel Week is January 15 – January 21, 2018.
Here's just a few of the great offers, updated for additional savings this week: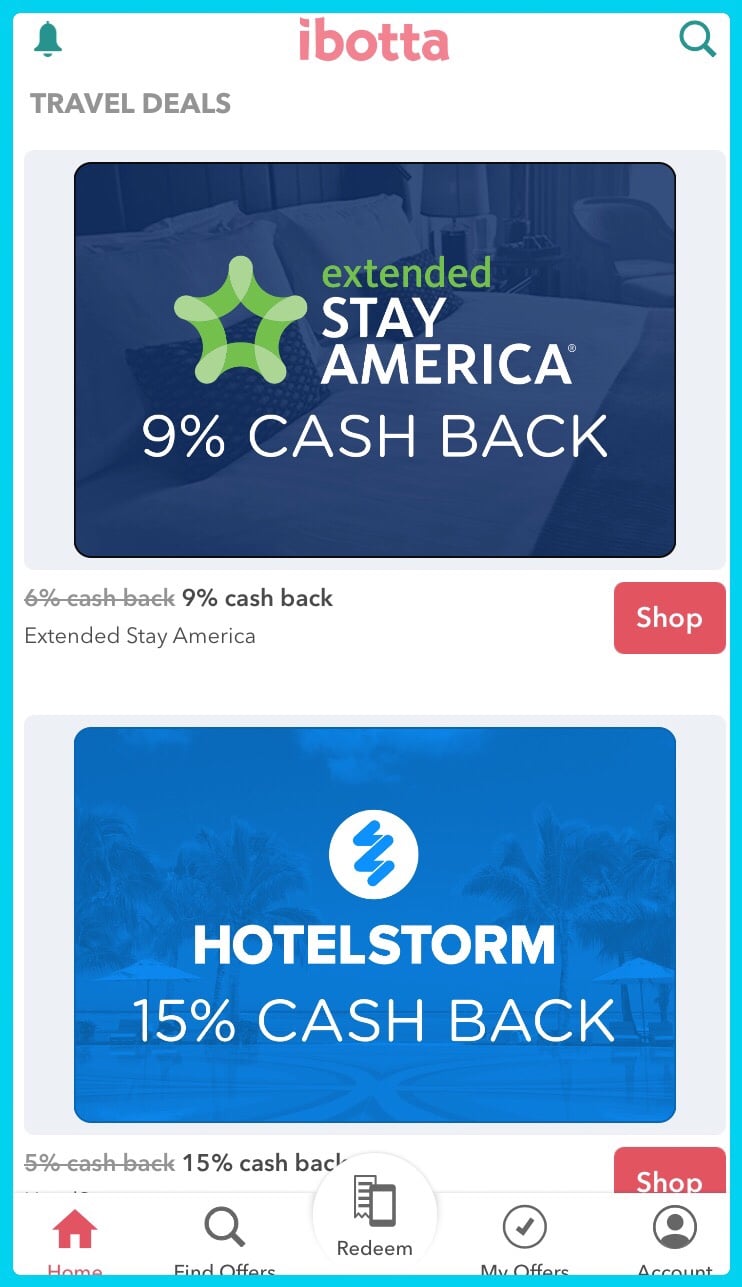 It's never too early to book your spring or summer getaway!! During Ibotta's Travel Week, you can earn increased cash back from participating travel partners. Get the app to learn more and get started today!
New users get a $10 Cash Back Bonus!!!
We start dreaming of vacations after the Christmas decorations are down and the cold weather sets in. It's the New Year, after all, and a perfect time to start budgeting wisely and plan for warm weather destinations.
I love searching for deals online. Especially when it's so much easier on my phone! Nothing like laying in a warm, cozy bed and booking fun travel deals with one easy click.
So when we saw the savings on travel that are available through the free Ibotta app, we were kind of thrilled! There are lots of flexed up cash back offers with travel partners, including:
Choice Hotels – 7% Cash Back
Extended Stay America – 9% Cash Back
HotelStorm – 15% Cash Back
eBags – 12% Cash Back
Hotels.com – 6% Cash Back
We're especially interested in Extended Stay America. After RVing this summer, we think that it would actually be wiser to stay in one place for a while with the flexibility for lots of day trips. So Extended Stay America is definitely on our list of places to check out, and saving 9% on top of their rates is perfect for a budget-friendly extended vacation.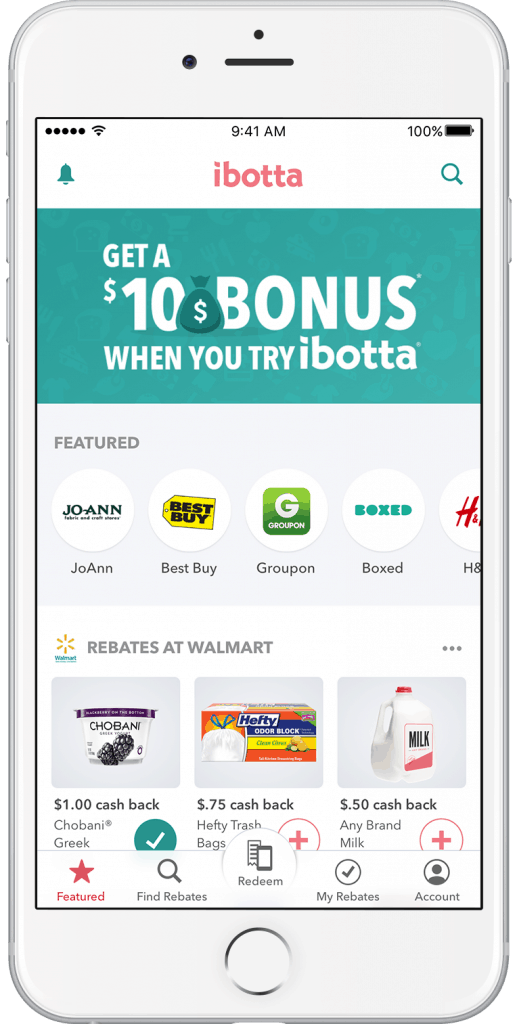 FYI: When we travel, we often use Uber. There are ways to save on your Uber trips through Ibotta, too! I just got cash back from an Orlando area trip. Plus, use the Ibotta app when eating out on vacation for the great restaurant offers. And find Groupon offers for the area you're visiting, too!
Ibotta is an app we've been using for years. Quite honestly, we had been using it more for groceries. Yet Ibotta is a whole lifestyle app. It's definitely true when it comes to booking vacations and saving money, too!