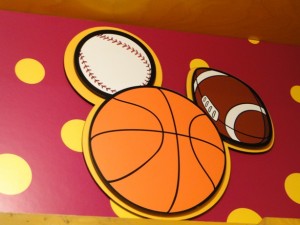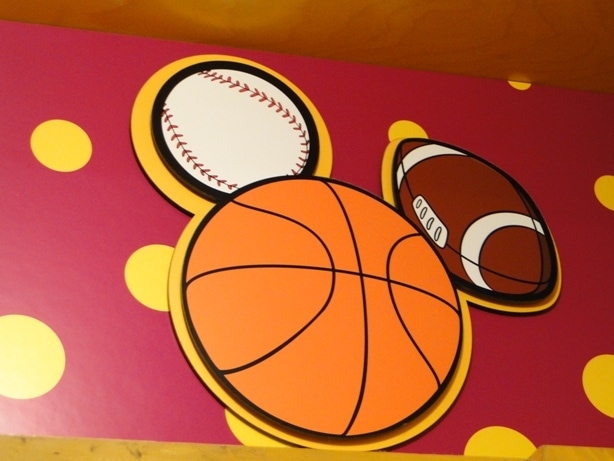 Team Mickey will be closing at the Walt Disney World Resort's Downtown Disney shopping complex near Orlando, Florida. Announced in November 2013, the sports themed shop will shut its doors in early Spring 2014 to make room for a Marketplace Co Op featuring a variety of smaller boutique stores, two thirds of which directly cater to women, which will likely be more profitable for the company than sports-specific merchandise.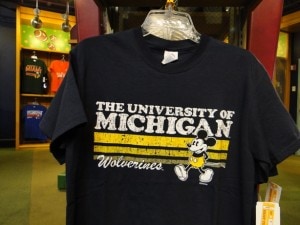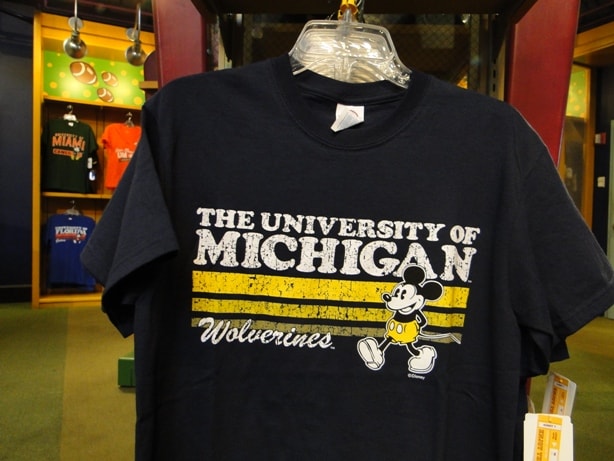 The large store was the go-to spot for anything sports related with Disney characters, as well as ESPN merchandise, Disney marathon merchandise, casual clothes, and RideMakerz. You could even get a custom made baseball bat made for you from Rawlins. Now, sports-themed merchandise can be found at one of the smaller boutique stores to occupy the space – The Trophy Room – as well as the newest addition to Downtown Disney's West Side, Fit2Run, the ESPN store at Disney's Wide World of Sports, and other locations that have just a few options, such as World of Disney and other stores.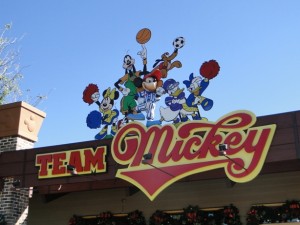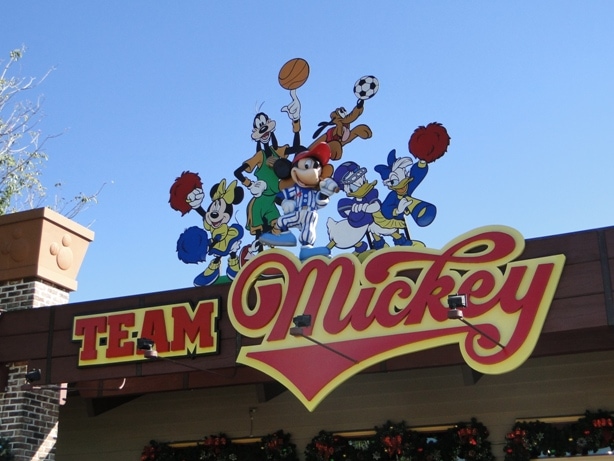 Team Mickey was always an interesting place to shop, without too many crowds, and you never knew what fun Disney cobranded items you could find with sports teams. I found a great t-shirt for my sister with Mickey Mouse on a University of Kentucky t-shirt. Who knows if those fun finds will ever be replicated again in easy-to-shop at locations, rather than trekking over to Wide World of Sports just to "take a look."
For a fond farewell to the Team Mickey store and it's merchandise, click on the photo gallery below.