If you want to venture off the beaten path and do something unique in Nevada, you are in luck! Travel Nevada has released its inaugural list of the state's Seven Weirdest Wonders. So forget about the fancy Seven Wonders of the Ancient World. If you want to post some photos from places that the masses haven't been to yet, then you have got to make plans to visit these bizarre things to do in The Silver State!
All photos courtesy of Travel Nevada.
Seven Weirdest Wonders of Nevada: 2022
Republic of Molossia
The Republic of Molossia has been an official, independent, sovereign country inside of Nevada for more than 40 years. With 6.3 acres, Molossia has its own bizarre laws, as well as currency that's tied to the value of cookie dough.
Yep, cookie dough.
Where is this foreign country that you don't need to cross an international border for? It's located a few minutes east of Nevada's capital, Carson City.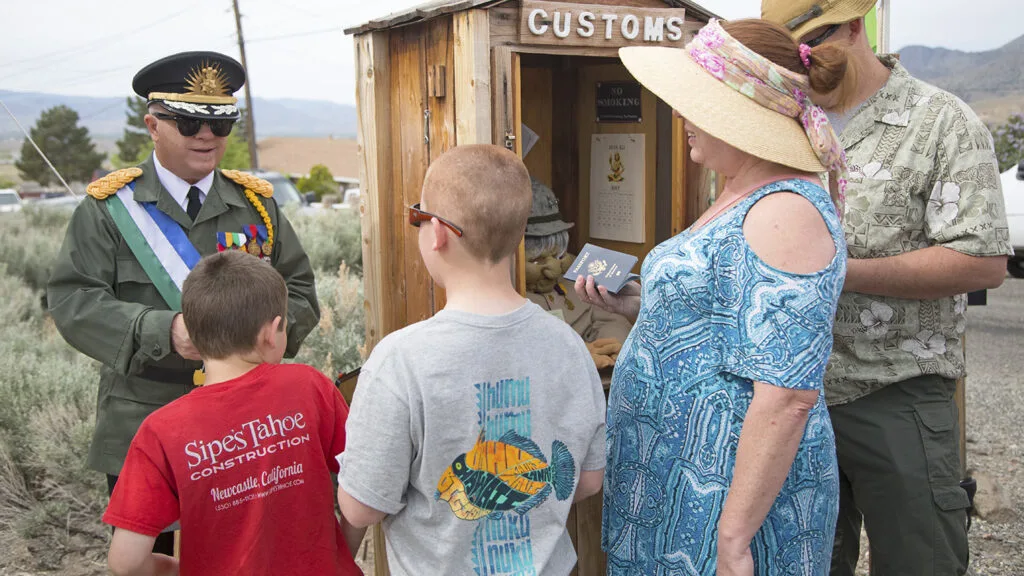 If you haven't been able to get a new stamp in your passport for a while, then get the Molossia stamp, as it's recognized as a micronation.
Clown Motel
It's the stuff that some people's nightmares are made of. The Clown Motel in Tonopah has arguably the largest private collection of clown-themed memorabilia. If that's not scary enough, the motel is next to a historic cemetery that is supposedly haunted.
International Car Forest of the Last Church
The International Car Forest of the Last Church is actually an open air gallery with more than 40 graffitied cars, each a unique masterpiece.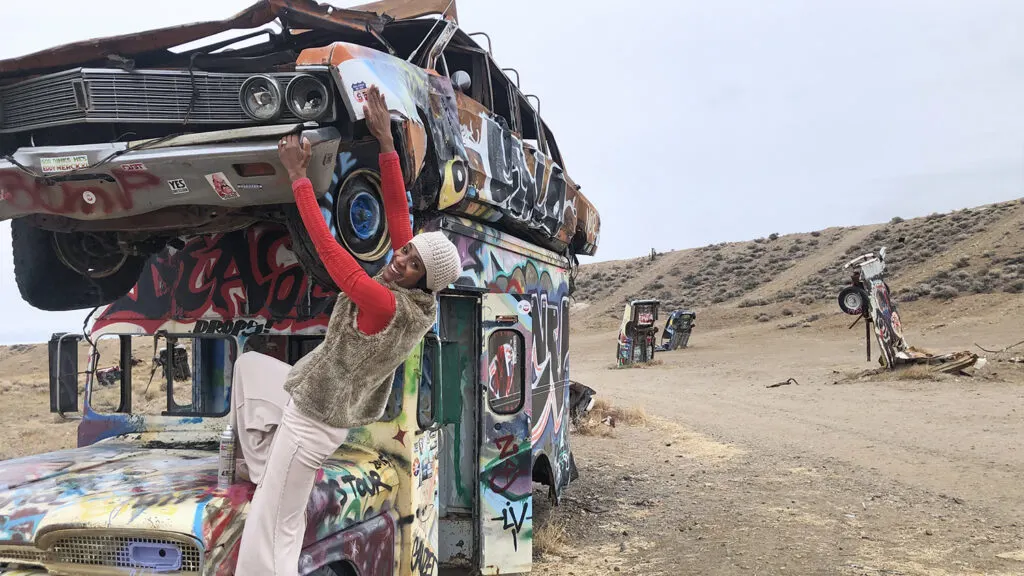 Goldwell Open Air Museum
Among some of the world's most distinctive pieces of experiential art is the Goldwell Open Air Museum. More an "experience" than a "museum," Goldwell boasts seven colossal structures, including a ghostly, life-size version of Leonardo Da Vinci's painting of the Last Supper; a 25-foot pink woman constructed of cinder blocks; and a gleaming tangle of chrome car accessories. Visitors are even encouraged to step right into these pieces of art. Imagine the photos you could post to Instagram!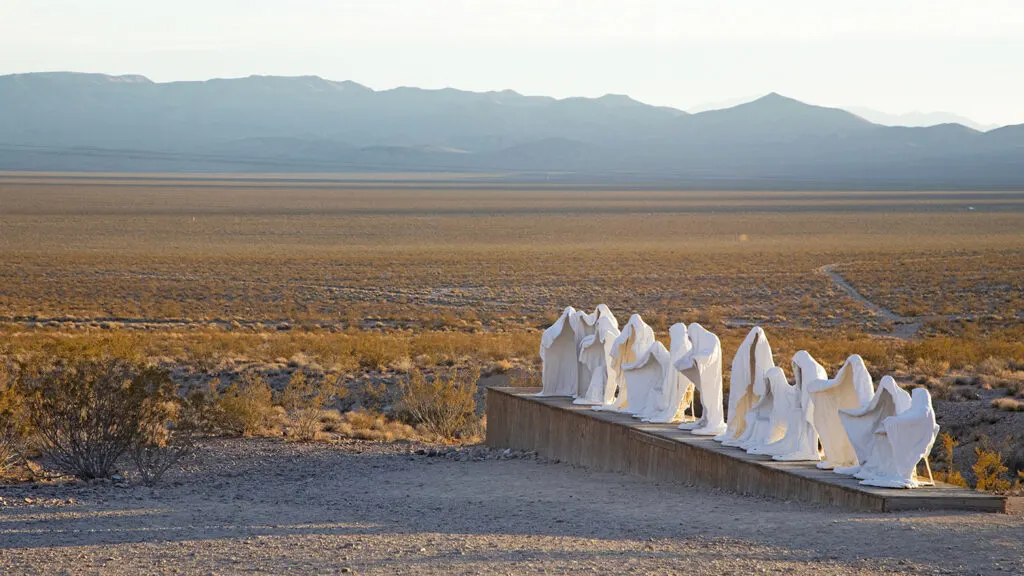 Alien Research Center
Almost everyone has heard of Area 51. While you definitely can't storm it (seriously, you'll be arrested before you can say "ET"), you can go inside the Alien Research Center and get a feel for what those little green creatures might have found after crash-landing in the area.
As the gateway to the world-famous Extraterrestrial Highway, the Alien Research Center is the perfect way to start your own alien hunt. Extraterrestrial enthusiasts and skeptics alike won't want to miss stopping at the giftshop to stock up on various alien-related knick-knacks at this one-of-a-kind Nevada experience.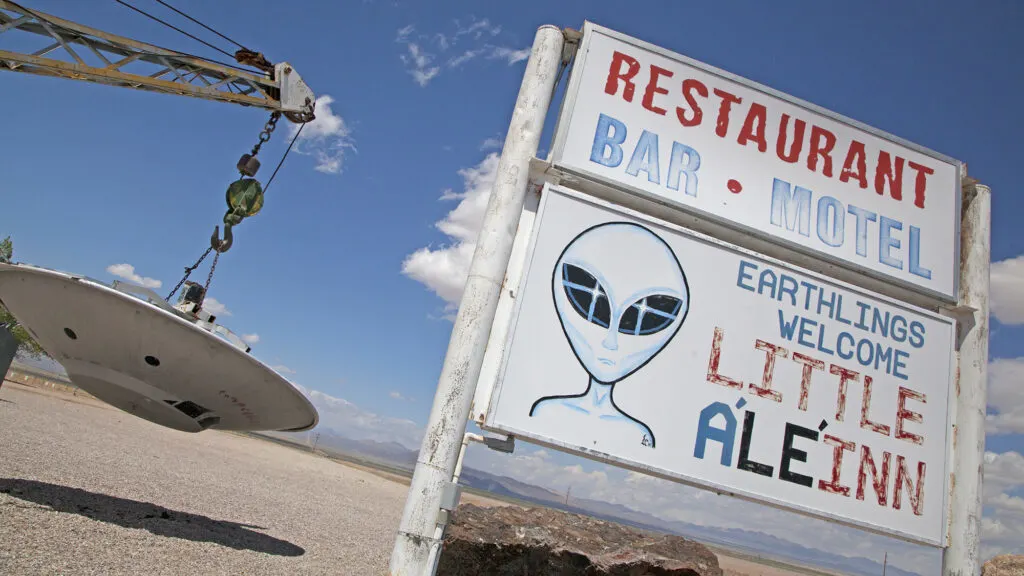 Garnet Hill
Think semi-precious gemstone treasure hunt meets extinct volcano. Garnet Hill is an incredible public recreation area that has drawn national attention for its beautifully rich, dark red garnets, which were scattered after a volcano erupted 32-40 million years ago. Though they might not be as pretty or shiny as jewelry store ones, the chance to hand-pick gems scattered atop high-desert dirt makes for fun memories — and free souvenirs!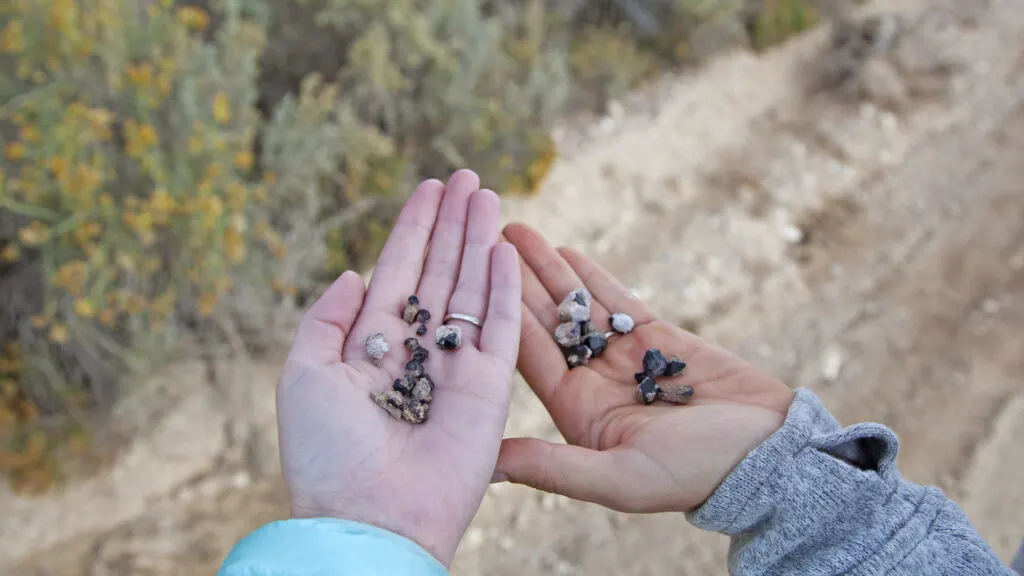 Fly Geyser
Imagine digging a hole in the middle of the desert and suddenly getting sprayed by hot water as if you hit a pipe. Pretty weird, right?!?
Fly Geyser is a 12-foot geyser with a rainbow of colored rocks surrounding it. After more than 100 years since the first "pipe" was hit, the beautiful natural fountain is still spewing hot water in arid Nevada.