Do you enjoy getting a souvenir ornament from all of your travel destinations? Decorating a Christmas tree with ornaments from around the U.S. or the world is a great way to relive memories of your vacations.
Buying souvenir ornaments can get expensive, though. Especially in some of the more touristy destinations, such as Walt Disney World, Disneyland, Universal Studios or other theme parks.
Which is why these tricks can help you save money while bringing home fun travel souvenirs.
Use Keychains as Inexpensive Ornaments
We found a money saving hack to reduce the cost of buying ornaments: Buy keychains instead!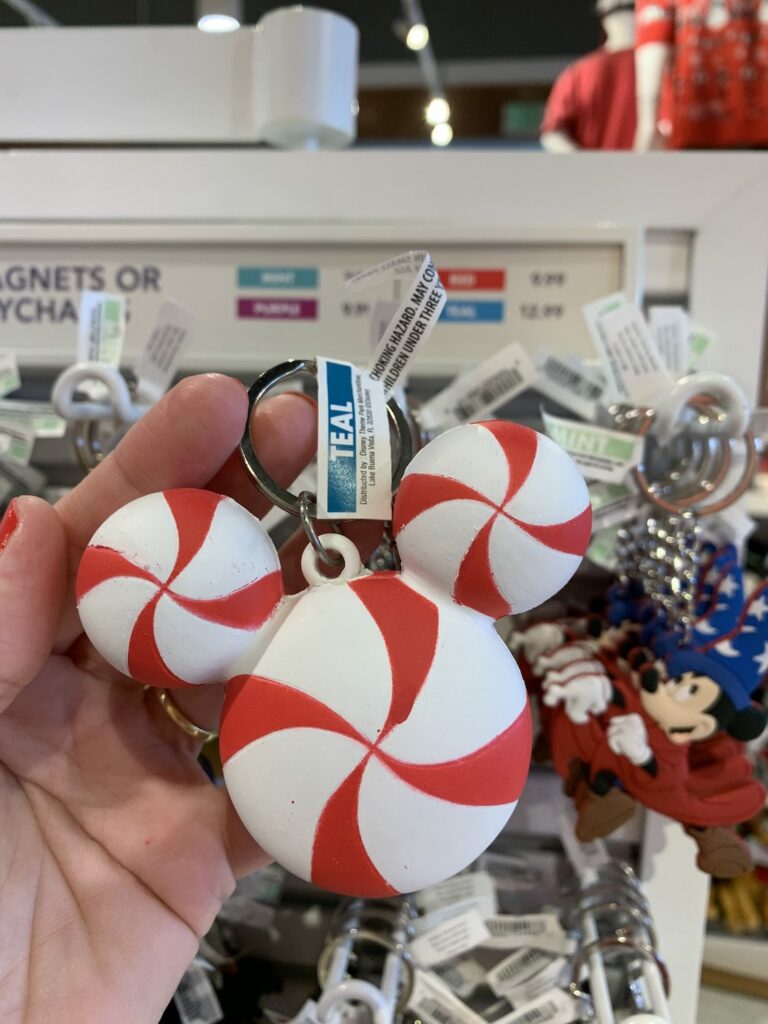 After visiting Walt Disney World merchandise shops for years and years as a local resident, I soon discovered the smart buys and the over-priced souvenirs. As I looked at the cute keychains that were created every year, I wanted all of them.
But they were too nice to get thrown in my purse and damaged from all of the wear and tear.
I started buying the keychains that I loved and using them as ornaments instead. That way, I could still enjoy the cute designs without any worry.
And I soon realized that keychains were way cheaper than the actual Christmas ornaments for sale. At least half the price of Christmas ornaments, if not more!
Gift shops at any travel destination always have less expensive merchandise, such as keychains and magnets, for visitors that want souvenirs that aren't as pricey as other items.
For budget-conscious travelers, this is a great way to stock up on souvenirs at a lower price point.
Related Post: Free Disney Christmas Gift Tags
I use this money saving hack at Disney and theme parks because the prices have become so outrageous. Ornaments can easily cost $25-30 a piece. Usually, the keychains are designed to be just as cute and equally appealing. Yet the price is around $10 or less.
For instance, I just bought this cute Beaches and Cream Kitchen Sink ornament for $9.99 at Walt Disney World.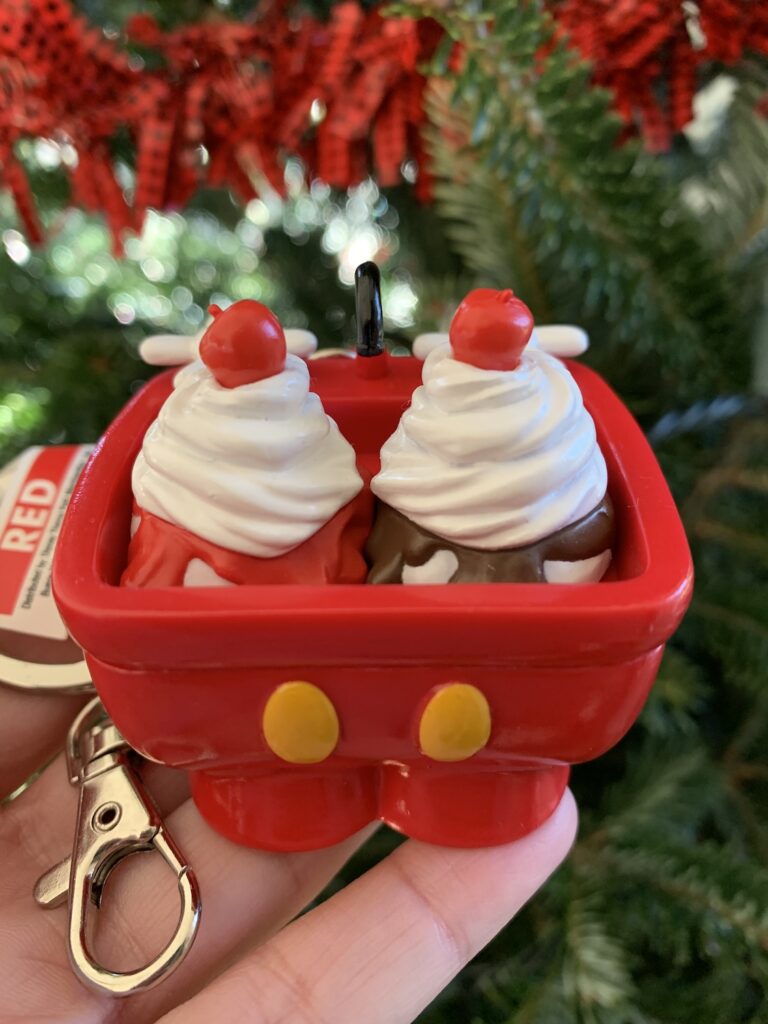 And this fanciful Contemporary Resort keychain was around $15.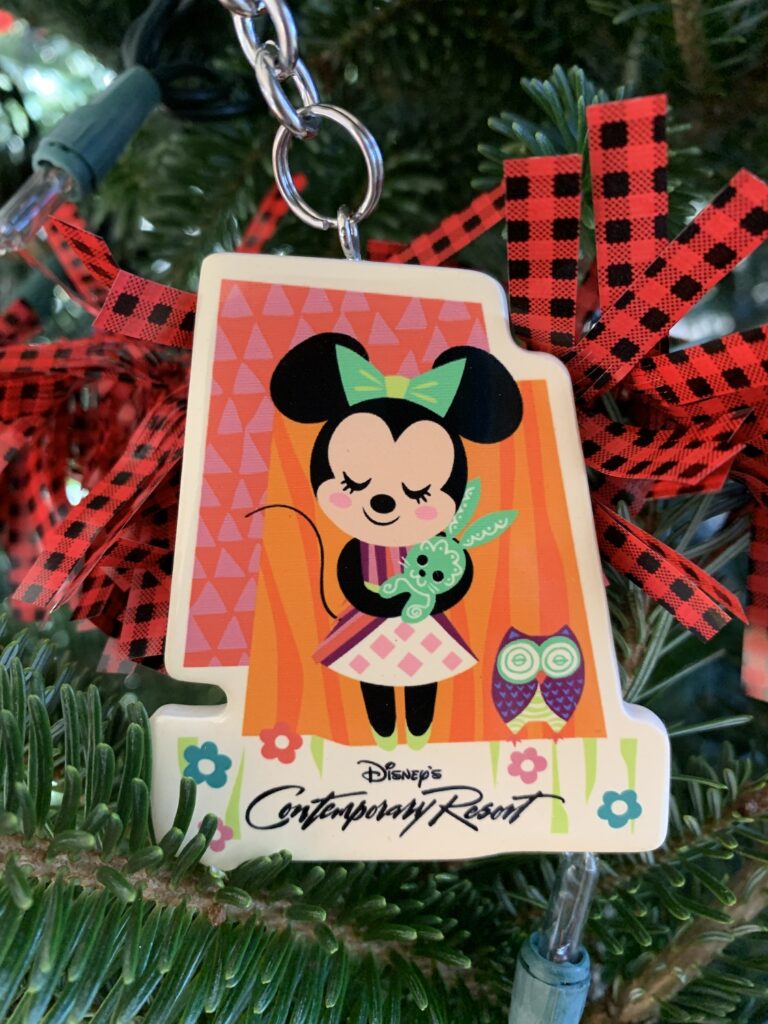 At Walgreens, I found cute keychains that were really cheap! For $1.99, these Minnie Mouse gloves made the perfect small ornaments for the tree!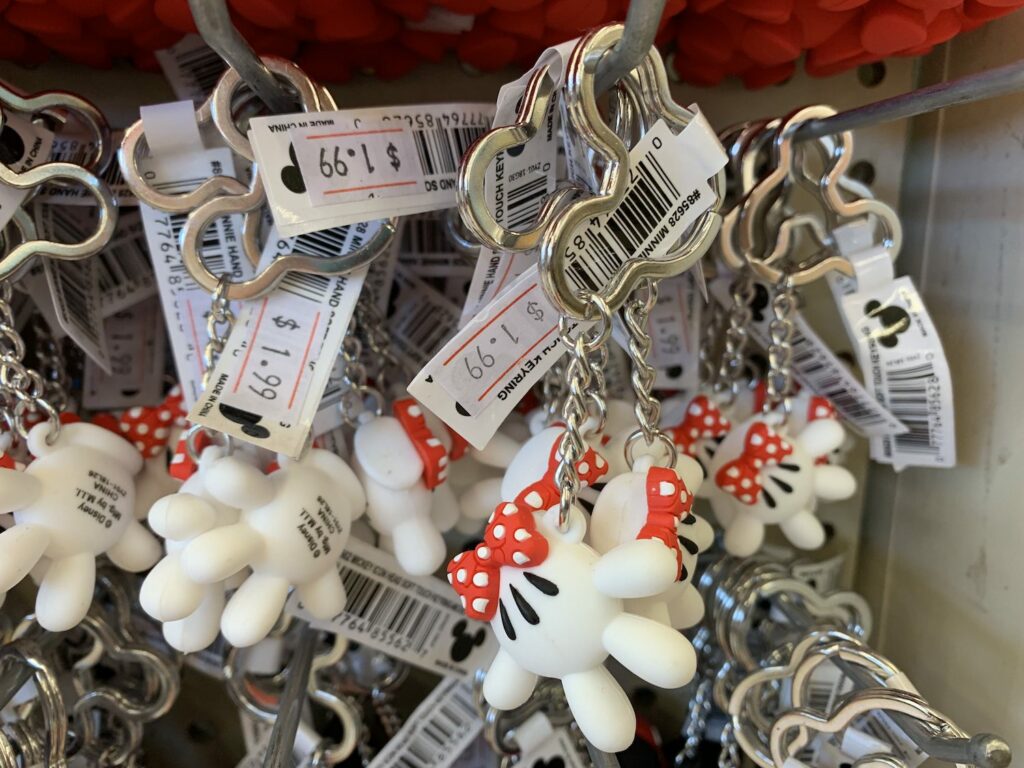 How to Turn a Keychain into an Ornament
The large metal ring where keys are attached makes a perfect hanger for putting on the Christmas tree.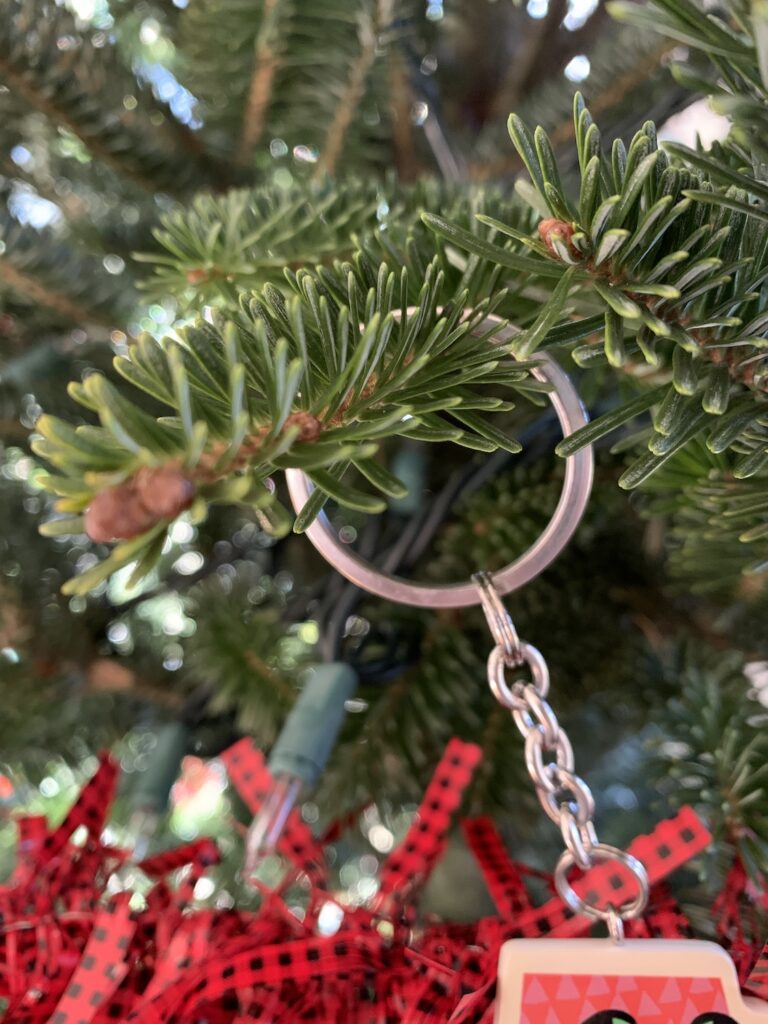 An alternate idea is to use needle nose pliers to remove the metal chain and ring from the hook that will be attached to the decorative part of the keychain.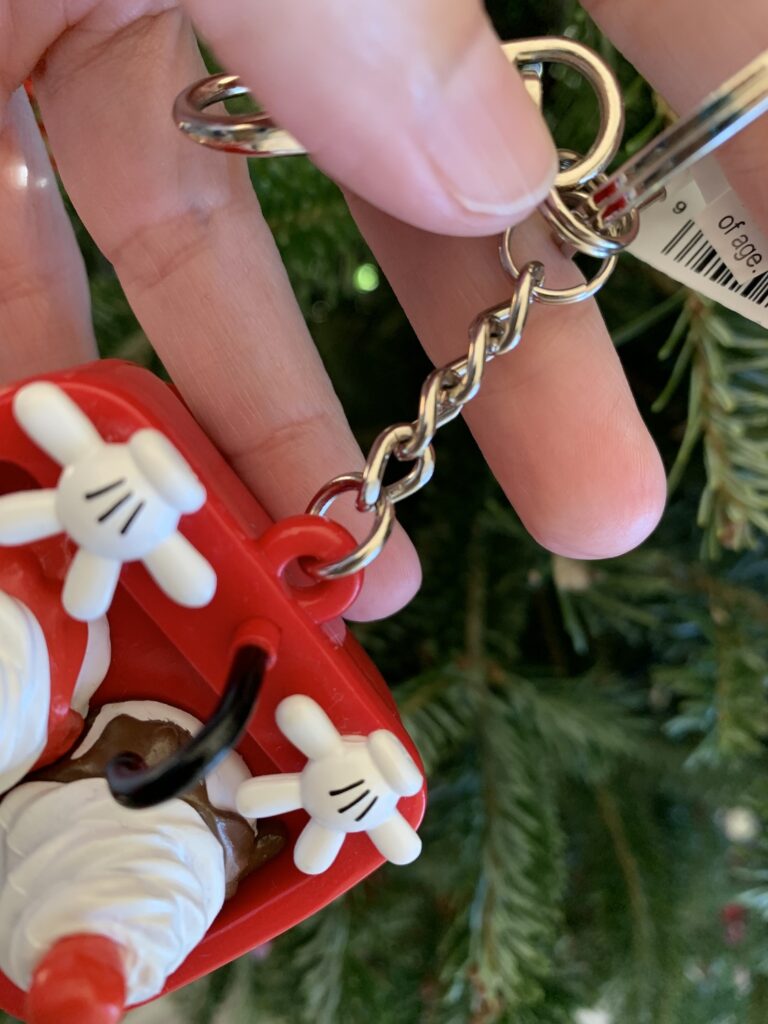 Then, cut ribbon or twine and loop through the attached hook and tie a knot to make a more decorative hanger.
Cookie Cutter Ornaments
At Disney World, the iconic Mickey Mouse ears are everywhere. Even cookie cutters. Which are often cheaper than other merchandise to buy.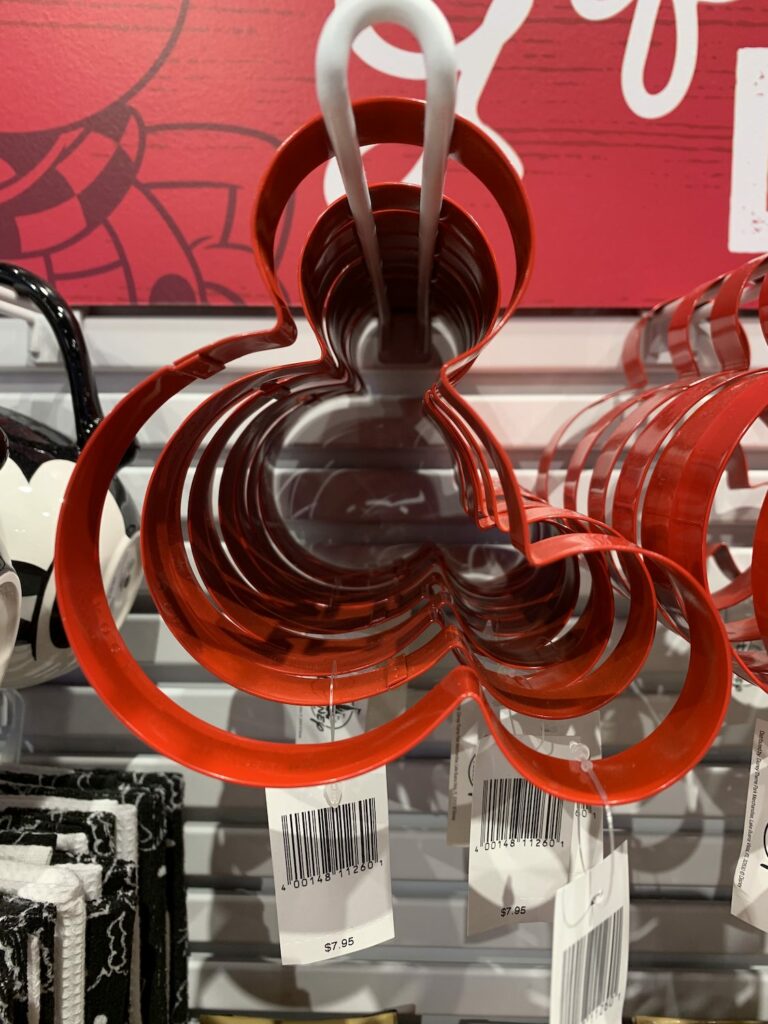 You could easily turn a Mickey Mouse cookie cutter into a cute ornament by adding a cute ribbon hanger. Just get a festive ribbon (we love these Disney-themed holiday ribbons), add a loop in the center of the cookie cutter in between the ears and tie a knot.
Voila! You have an instant, oversized Christmas ornament.
Want another great idea for cheap souvenir ornaments? We used Disney theme park maps to create farmhouse-style Christmas ornaments that cost very little to make!
You might also like these inexpensive DIY Dollar Tree Mickey and Minnie wreath ornaments, too.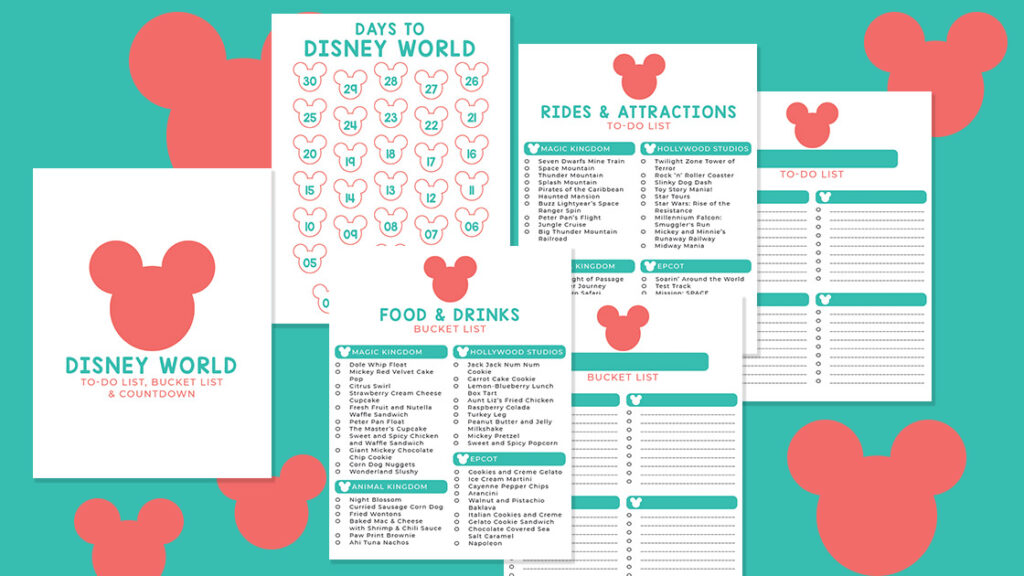 Free Disney World Countdown and Bucket List Planners!
Instantly download a fun Disney countdown along with bucket lists, to-do lists and Disney-themed checklists.
Get your free Disney printables pack now!