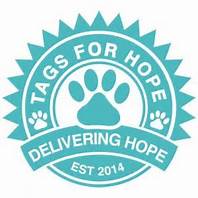 If you love animals like I do, it breaks your heart when a pet wanders off.  Tags For Hope makes this possibility not so terrifying! Customized pet ID tags as well as owner's wallet cards are created displaying your pets important information and photo!  If your pet wanders off, the information someone may need to return him/her back to you or to take care of their needs will be right there on the tag. And when you come to reclaim your pet, the wallet card will make it quick and easy to show your ownership.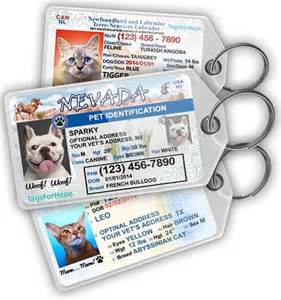 Tags For Hope helps protect your pet in several ways. The tag they wear will provide vital information should you become separated for any reason. Pet tags are durable and come with a life-time warranty. Tags are also water proof, freeze proof and mud proof, so your pups can get as rough as they want without damaging their tags! Depending on the size of your cuddly friend, there are 2 different sizes offered; a smaller tag for little dogs and cats, and a larger tag for pups 30 pounds and over.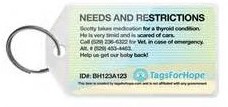 You can include as much information as you choose on the front including name, address, veterinarian and contact information. The back allows you to explain any health, behavioral, or emergency concerns that may need to be brought to someone's attention. The wallet card that you carry will quickly show proof that your pet is yours! The wallet card can also ensure that your pet is tended to if something should ever happen to you. If for any reason you are unable to communicate that you have a pet at home, having a wallet card will show all the information needed to make sure your pet will be cared for.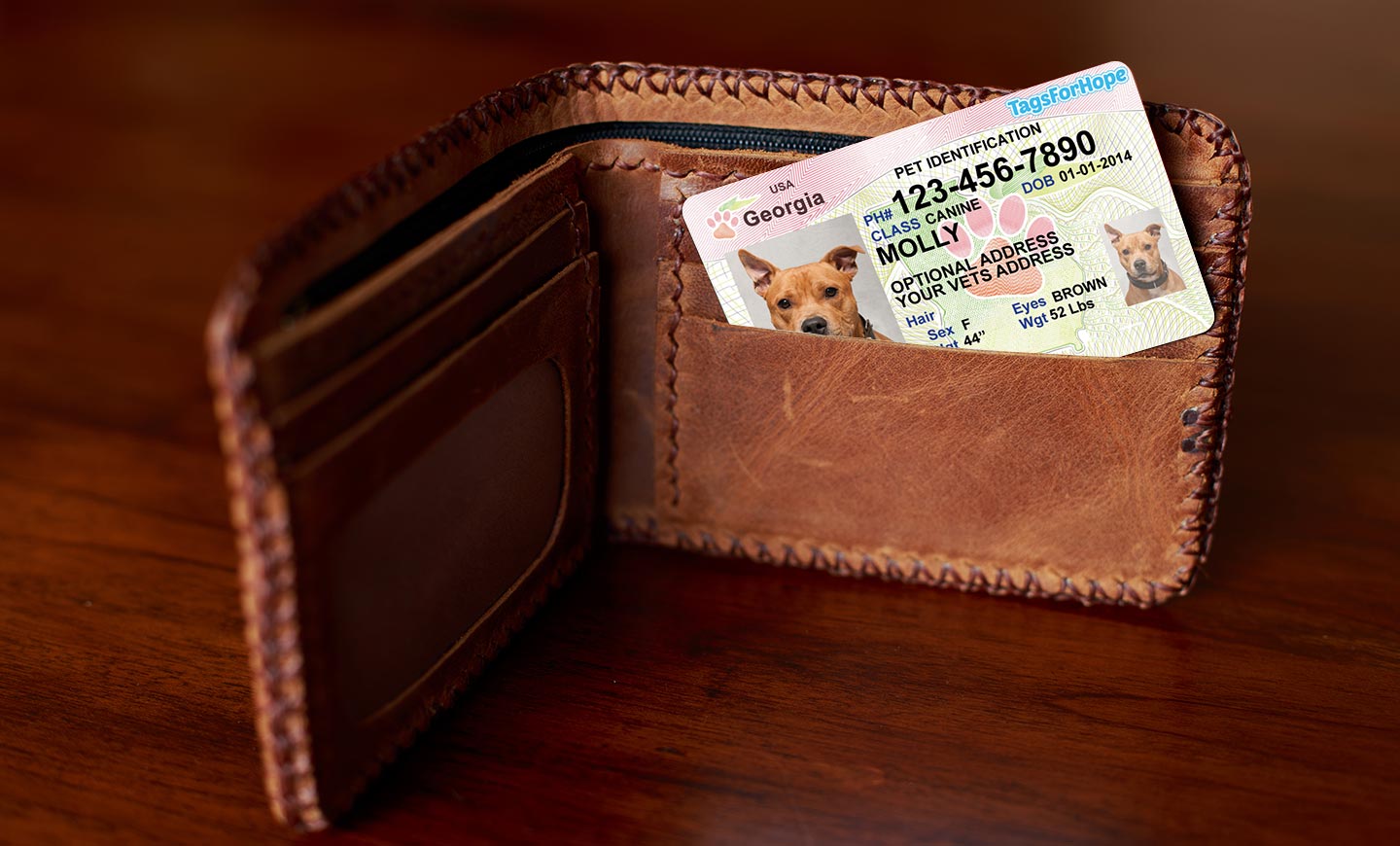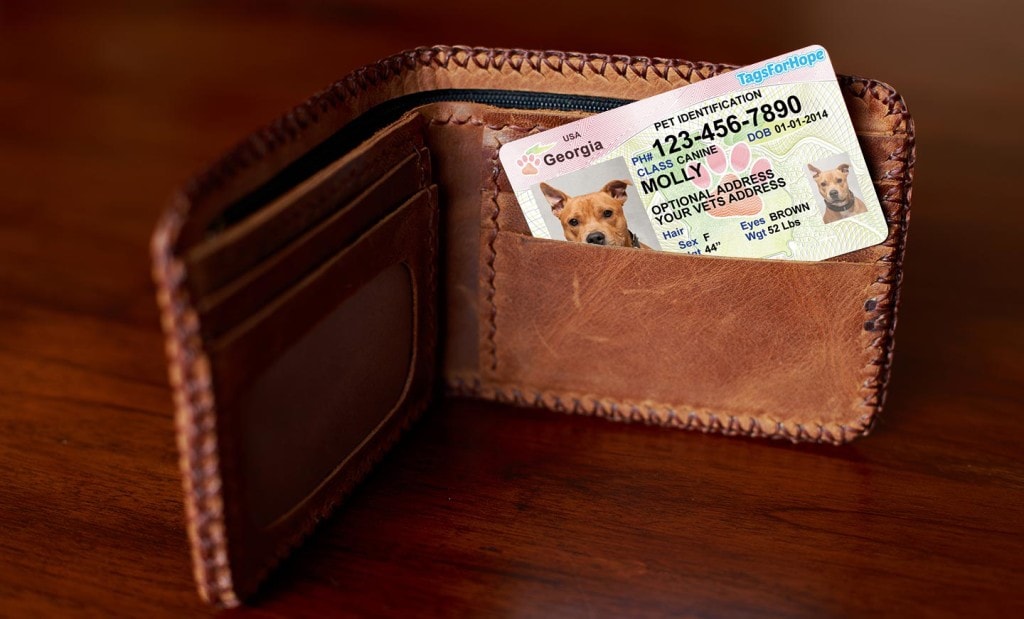 The wallet card provides your pet's personal Lost & Found code on the back. Should you ever lose your pet, Tag For Hope's Lost & Found program provides resources including pet specific posters you can print to help you locate your pet faster. The back of the wallet card can include any information you choose such as your pets microchip number, veterinarian information, and whatever else you need to let people know about your pet. There is no limit to the information you wish to include.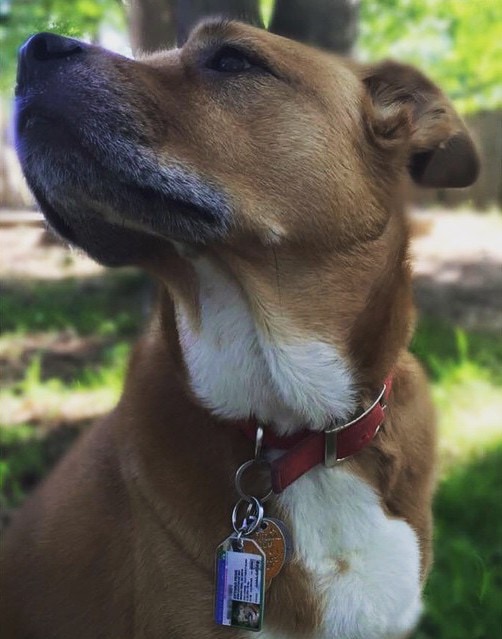 Go online and have your own personal tag made today! Or if you have friends and family that love their pets as much as we do, Tags For Hope has gift cards available!! It's a great way to protect our pets and provide us with a little peace of mind that our pets will be protected!!