Recently I decided to begin the homeschooling journey with my son. As our 'first day' was approaching, I began looking for a special coffee mug for myself – the teacher! In doing so, I was excited to see how many homeschooling products were out there! In my search, I discovered awesome T-shirts for parents, as well as our students. Here is a list of what I think are the best homeschool T-shirts Amazon has to offer; however there are far too many to list!
Homeschool T-shirts for Proud Parents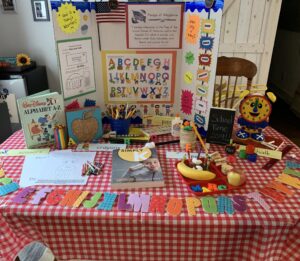 I was so excited to start schooling with my son at home, that I decorated our table with a big school kick off! Loads of coffee would be essential for this new adventure, so this is the AWESOME coffee mug I chose (as I mentioned earlier).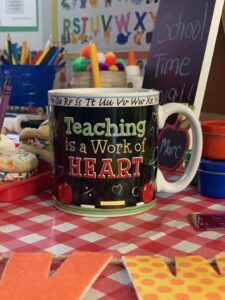 My addiction to coffee is strong, so that's why this coffee tumbler is my 'on the go' favorite! (I know this blog is about fun homeschool T-shirts, but there is no homeschooling without love for coffee, as far as I'm concerned!)

NOW, after several months of trying to get it somewhat together; I'm seeing how tricky aspects of homeschooling can be! As a reward for all of the hard work we parents are doing, we deserve some fun T-shirts! That goes for the kids too! (Don't worry dads- most of these shirts come in mens fit as well as women fits.)
This is one of my favorite mom T-shirts. We ARE that roll up your sleeves tough! I'm proud for being the brave and strong woman that chooses to tackle this blessed responsibility!!

Here is an equally favorite homeschooling mom T-shirt. I think that most parents can agree that one of the decisions to homeschool our kids is so that we can guide them to greatness. Whatever that greatness looks like to you, we all have the goal of raising our kids to make a difference in the world.
We've all gotten the questions regarding socialization… I don't think there's anything wrong with a T-shirt poking a little fun at the number one question we're asked is there??
One thing that makes homeschooling so cool is our freedom! Our kids are free to be outside of the walls of traditional schools, as this T-shirt reminds us; allowing us to explore and learn hands on. It's a blessing!
I love this T-shirt just for those special homeschooling dads. Their support and involvement is so important and they deserve recognition of that. Also, most dads don't get to kiss their kids' teachers!

This is a really cute homeschooling mom T-shirt. There are so many aspects to schooling that we do all on our own and this shirt shows a taste of that.
I am not fortunate enough to live where it is warm all the time. That's ok, because this homeschool mom hoodie is an awesome choice to pair with a cute scarf when we go out exploring in the cold!

Homeschool T-shirts for Favorite Students
Kids aren't always as cool as us parents. They may not be as willing to show off their awesome ability to be homeschooled, but I think that some of these shirts might make their way into the wardrobe rotation!
This youth homeschool T-shirt makes me smile, because homeschooled kids are cooler!
I'm sure your child feels the same way about being asked all of the same questions as well… so now those answers are right there on this funny T-shirt.
Simple and sweet, your daughter will be happy hanging out with her friends wearing this T-shirt.
This homeschool T-shirt is a funny one and I love it! Our kids absolutely CAN change the world!
I love the colors of this particular homeschool T-shirt and it's a win for parents and students alike.
If you are in the homeschooling world, you know there are plenty of people with negative opinions and lack of support out there. HOWEVER, there are so many more of us that are in this together! We have an amazing opportunity to be involved and guide our kids the way that we choose. Be proud of your strength and wisdom and show it off! Best of luck homeschooling family!