Want to visit the real place that inspired the Winnie the Pooh books written by A.A. Milne? You can. And it's more magical than you might have ever dreamed.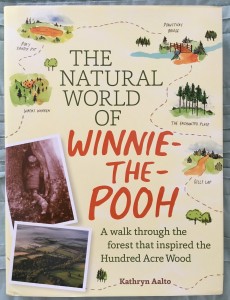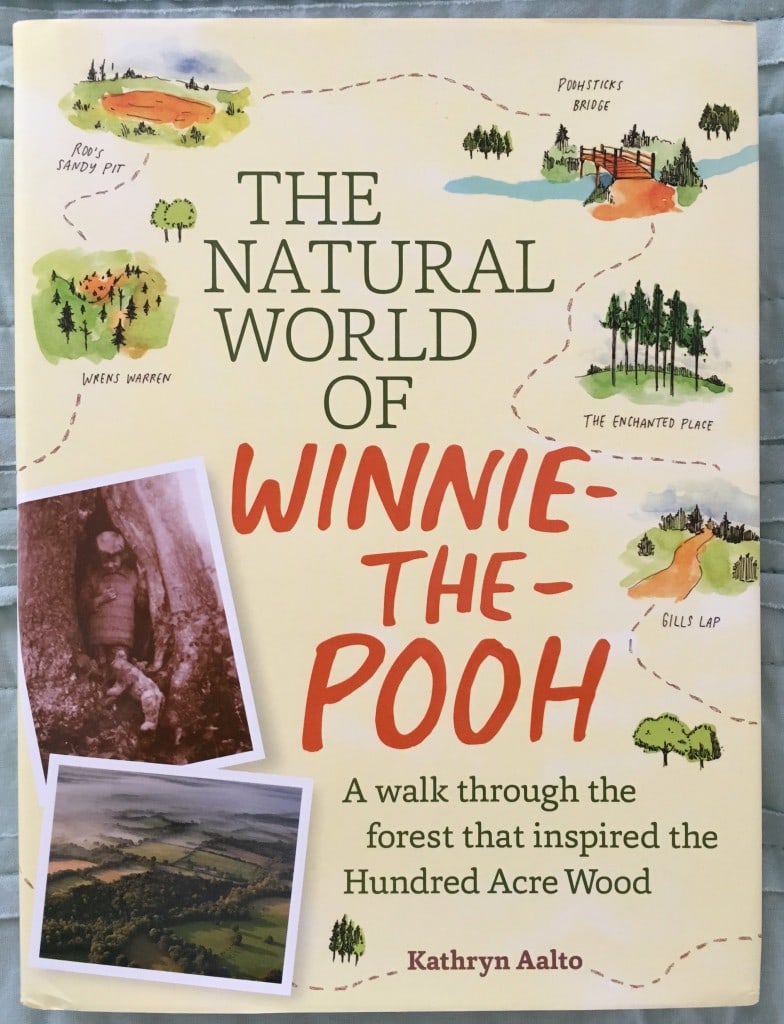 In the new book, The Natural World of Winnie-the-Pooh, landscape historian Kathryn Aalto takes us to the actual woods and natural landscapes that inspired A.A. Milne to start composing the stories of Winnie the Pooh for his son, Christopher Robin. Yes, Christopher Robin was a real boy and, as it turns out, the Hundred Acre Wood is a real place, too.
As much a travel guide for exploring this tranquil piece of southeast England, as well as an armchair travel book, reading The Natural World of Winnie-the-Pooh is a must for anyone who considers themselves a fan of the Silly Old Bear.
Refreshingly non-commercialized, as we're so used to with Disney's licensing of the Winnie the Pooh characters, this book is a tranquil walk through the woods and natural world that was the real life inspiration for author A.A. Milne.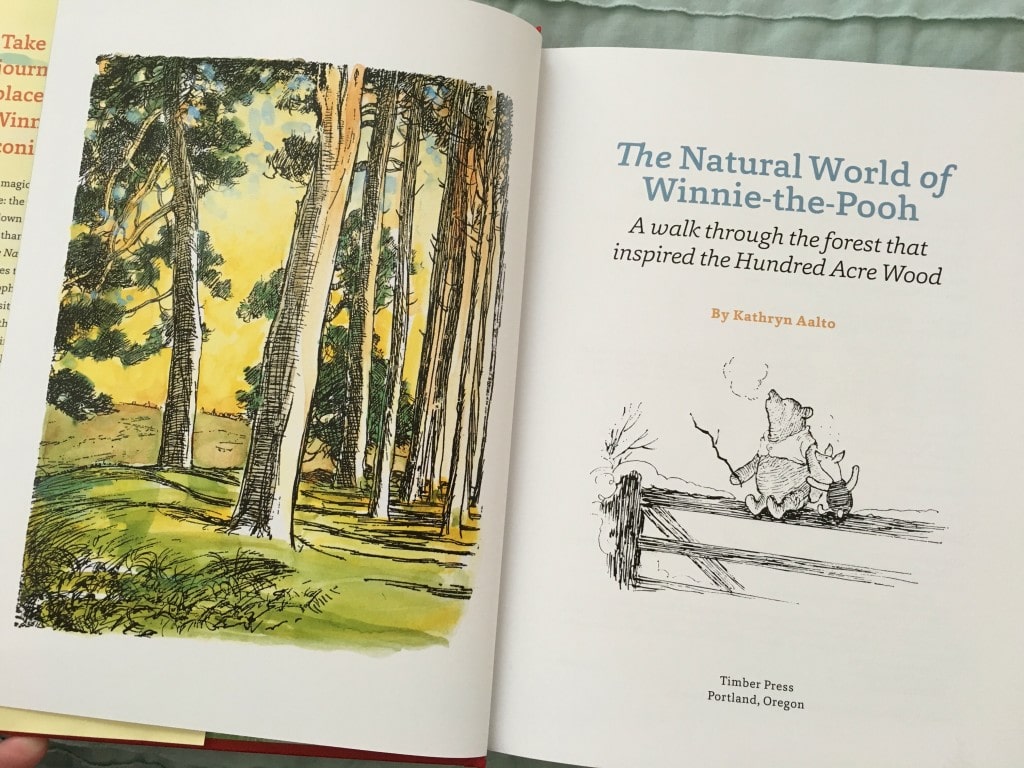 Old-fashioned drawings of Winnie-the-Pooh by the famed original artist E.H. Shepard are interspersed with pictures of the actual places where Milne and his son roamed through the English countryside. You'll see the trees, tree trunks, wooden structures, streams and other notable natural landmarks that were the real-life inspiration for Poohsticks Bridge, Eeyore's Gloomy Spot and the Floody Place that are found in the Winnie the Pooh books.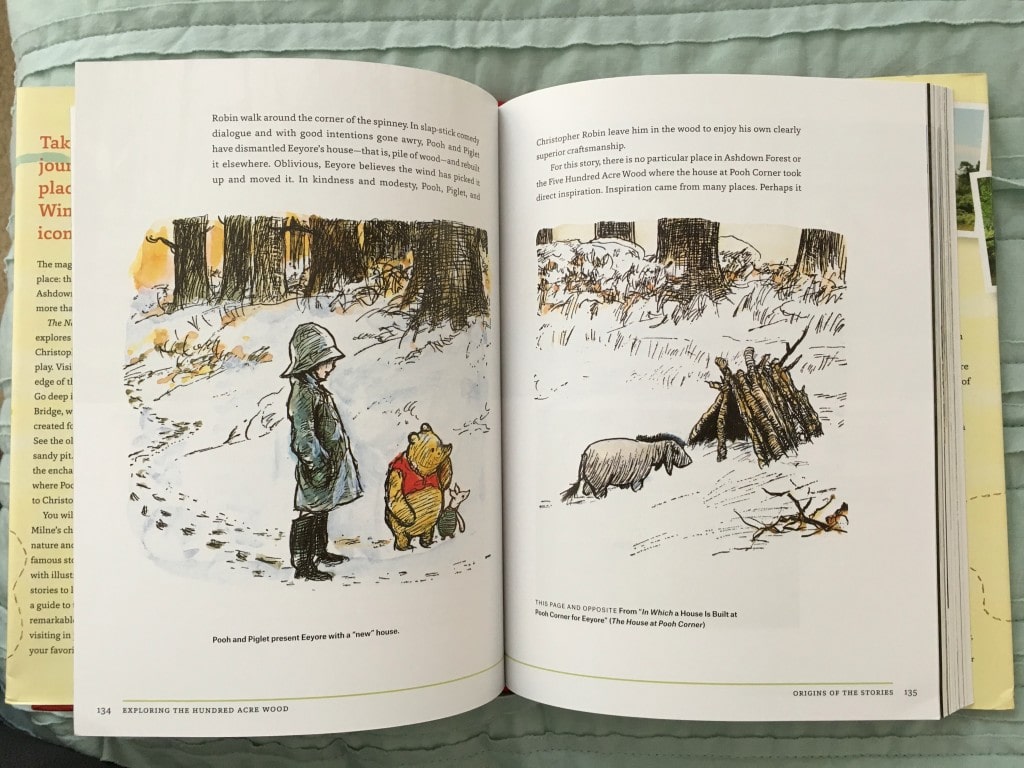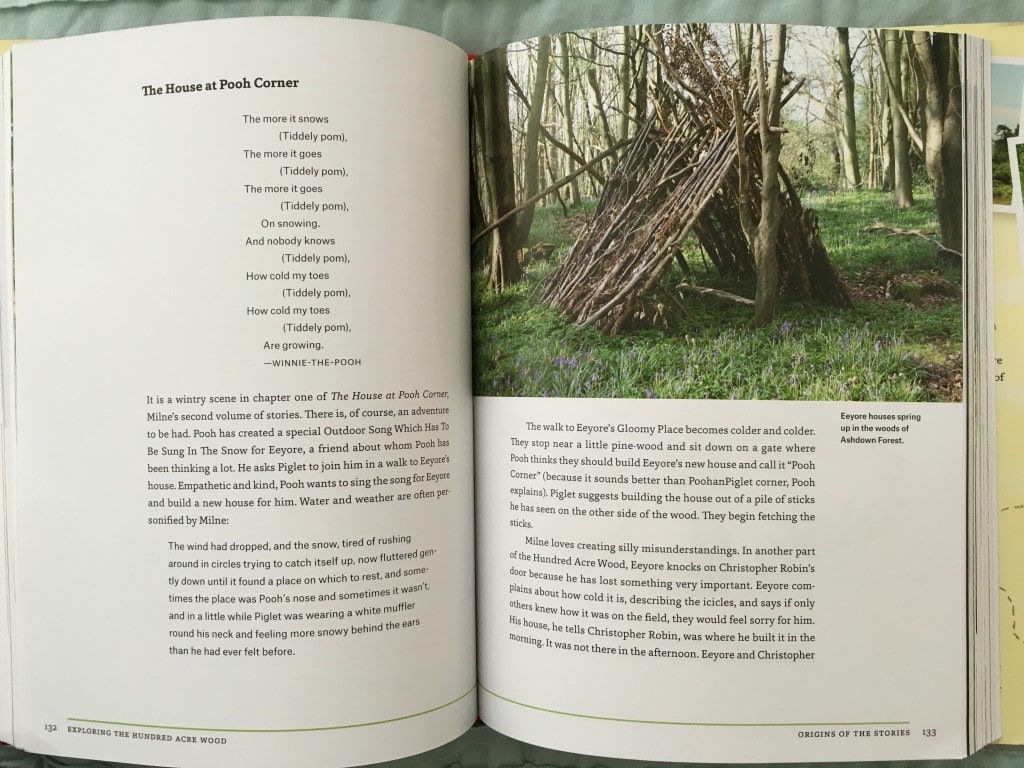 Along with Aalto's description of what the Hundred Acre Wood – actually the 5,000 acre Ashdown Forest – actually looks like now, there is a fascinating narrative of Milne's life, his connection with nature, and snippets of stories from the pages of the Winnie the Pooh books.
Be sure to see our easy Winnie the Pooh cupcakes recipe!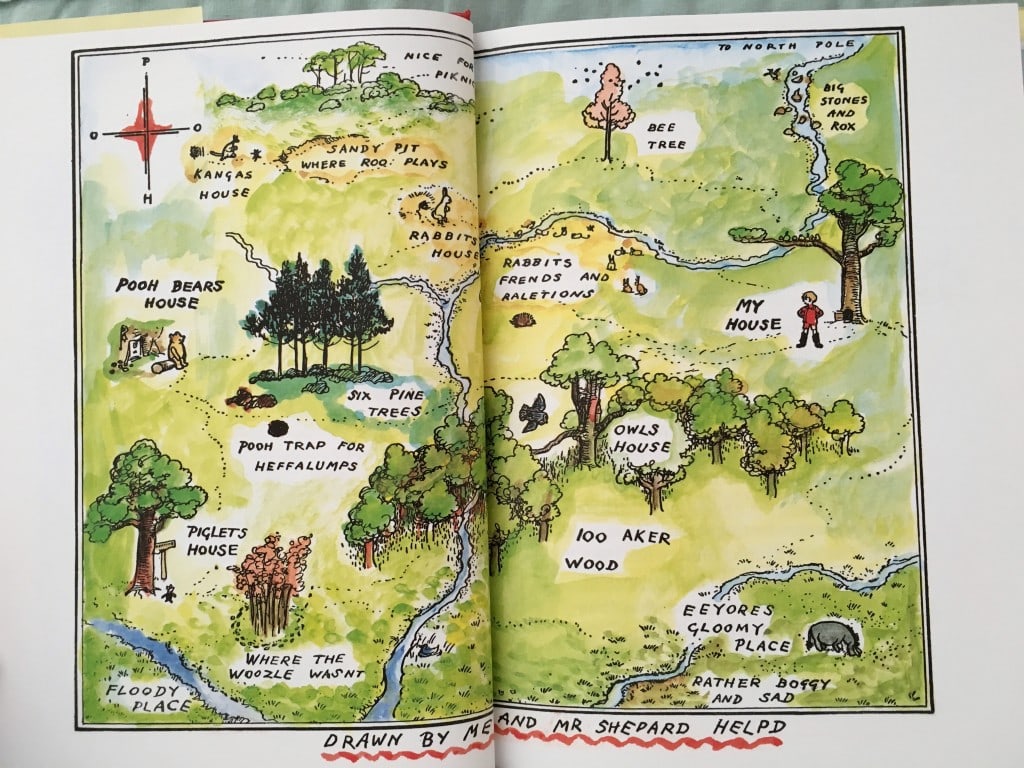 This book is a surprising find, a collection of artwork worthy of cutting out of the book and framing, as well as a coffee table book that will intrigue and delight anyone who visits and sees it sitting on your table.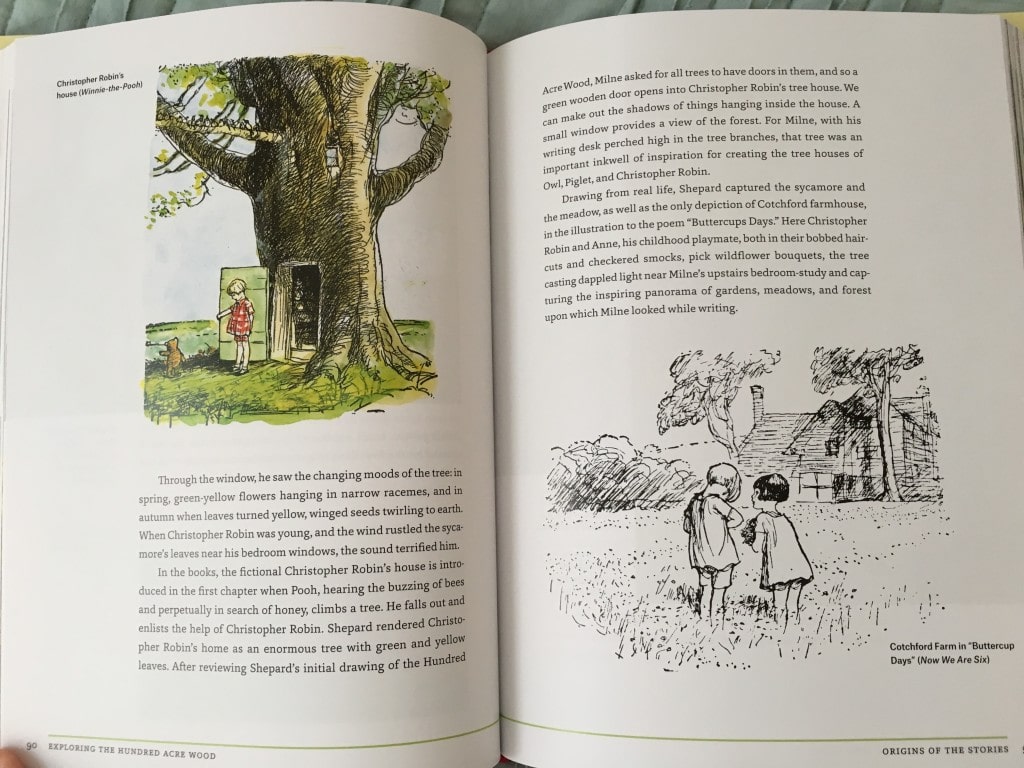 It's also nice to know that in a rapidly over-commercialized world, there is still a spot in the woods that hasn't sold itself out to tacky souvenir shops or guided group tours. Winnie-the-Pooh and his friends have always been wiser than that. The Natural World of Winnie-the-Pooh is a refreshing reminder that the simple joys of childhood, both exploring nature and being read Winnie the Pooh stories at bedtime, still exist. Whether you're in England or not, you can journey back in time to that special spot where Winnie the Pooh really lived thanks to Aalto's book.