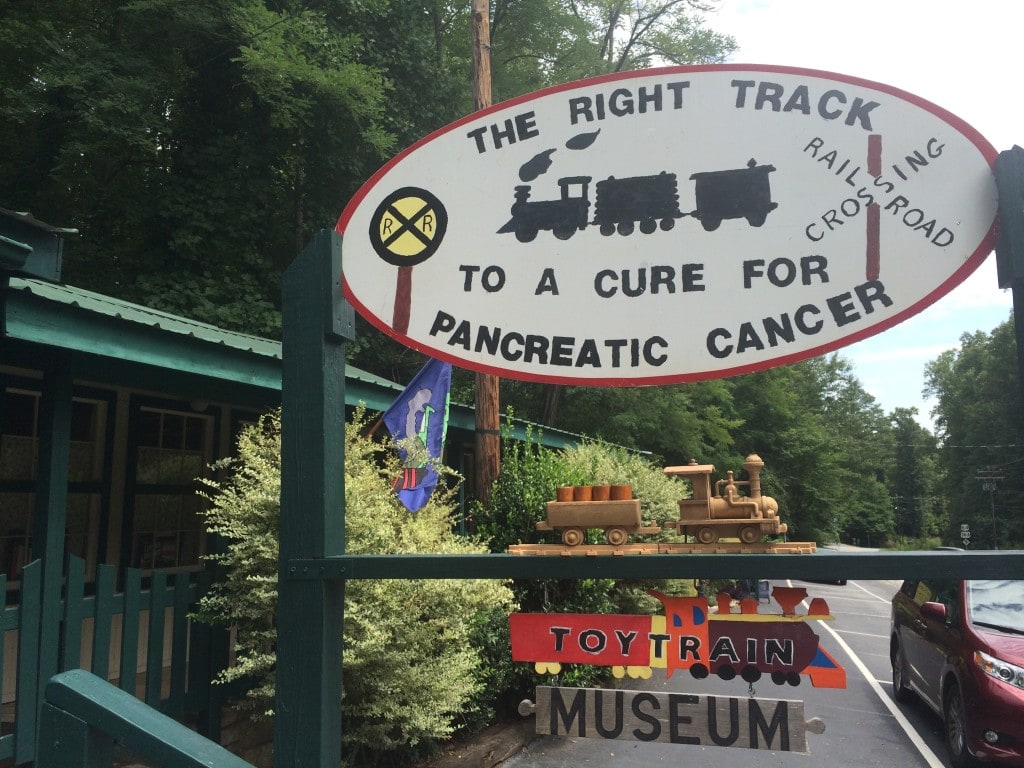 Hidden away in the tiny town of Lake Lure, NC is a surprising find. The Right Track train museum not only showcases model train displays, but also has a train-themed child's playroom and a gift shop of train memorabilia and merchandise. Anyone – young or young at heart – will enjoy this unexpected destination in the western North Carolina resort town.
The Right Track is also a great find because all profits go towards pancreatic cancer research. Not only are you having fun, but you're donating to charity at the same time.
Peggy Keyes' lost her husband, Larry, to pancreatic cancer in 2007. She realized that there was little known about pancreatic cancer and the development of research and treatment hadn't progressed much in decades. At the same time, her husband – a lifelong train collector – had left behind a basement packed full of toy trains.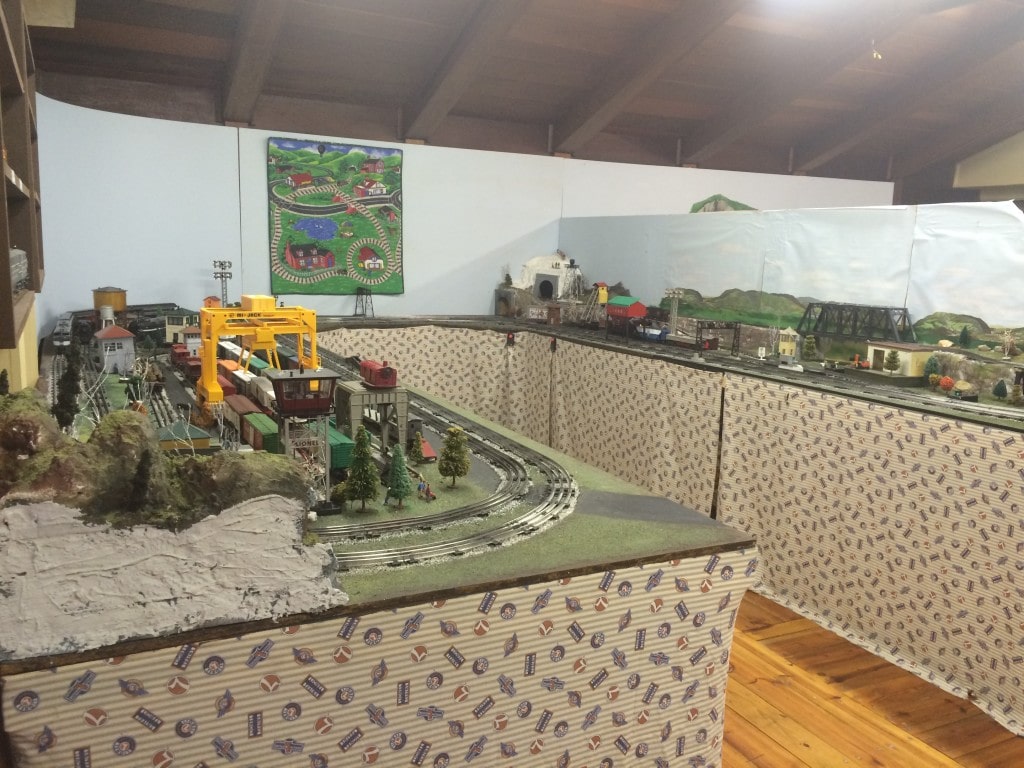 Peggy took her husband's love of trains and combined them with her desire to increase awareness and funds for The Pancreatic Cancer Action Network. The Right Track opened in March 2011.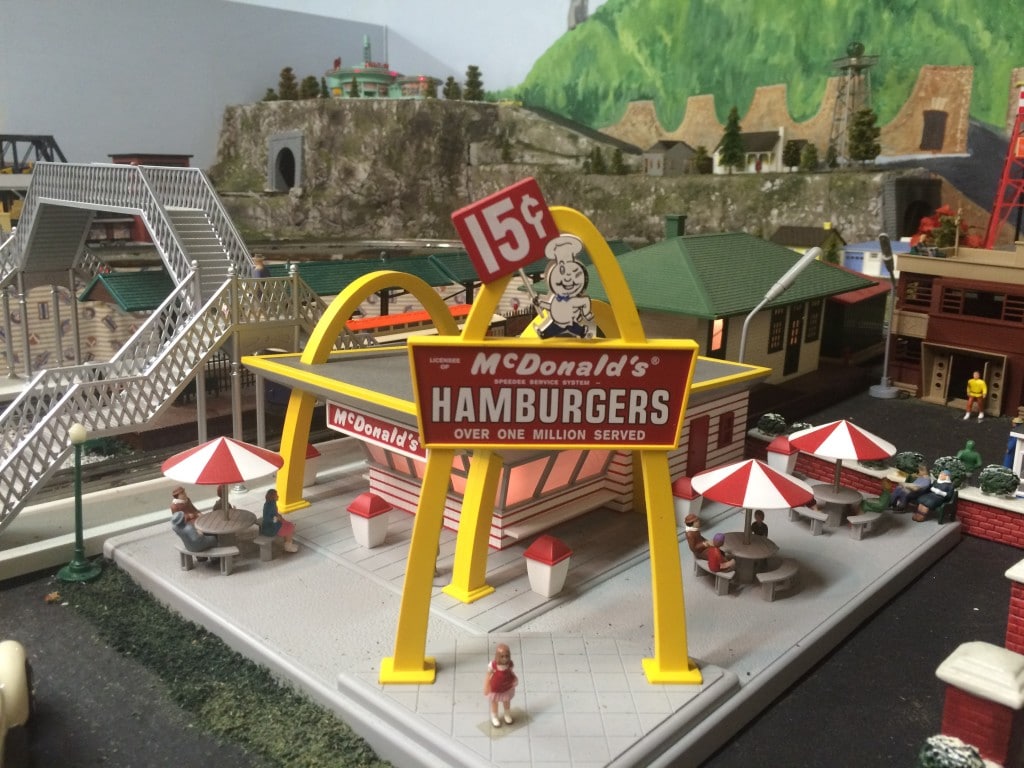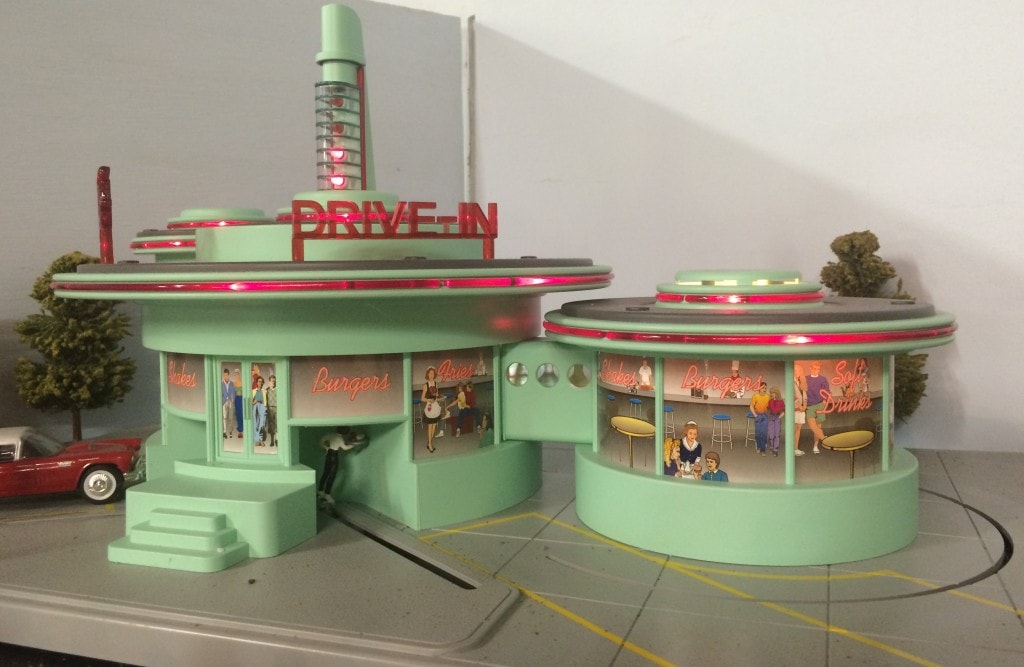 The 50 foot "O Gauge" track has three trains zooming by at the push of a button. Additional elements throughout the display also come to life when kids (or enthusiastic adults) push buttons that control a whizzing airplane, car hops serving hamburgers at Mel's Diner, or a tram car gliding through the city.
The backdrop has familiar settings from the area, including the entrance to Chimney Rock Park and the iconic stone feature. A volunteer crew installed the entire train display for Keyes.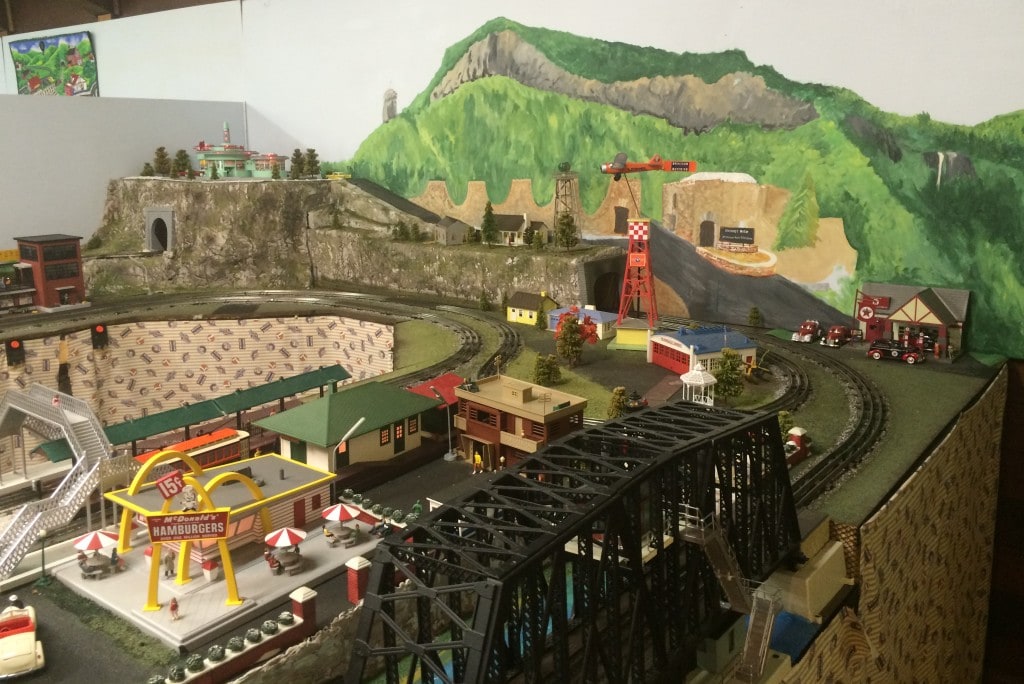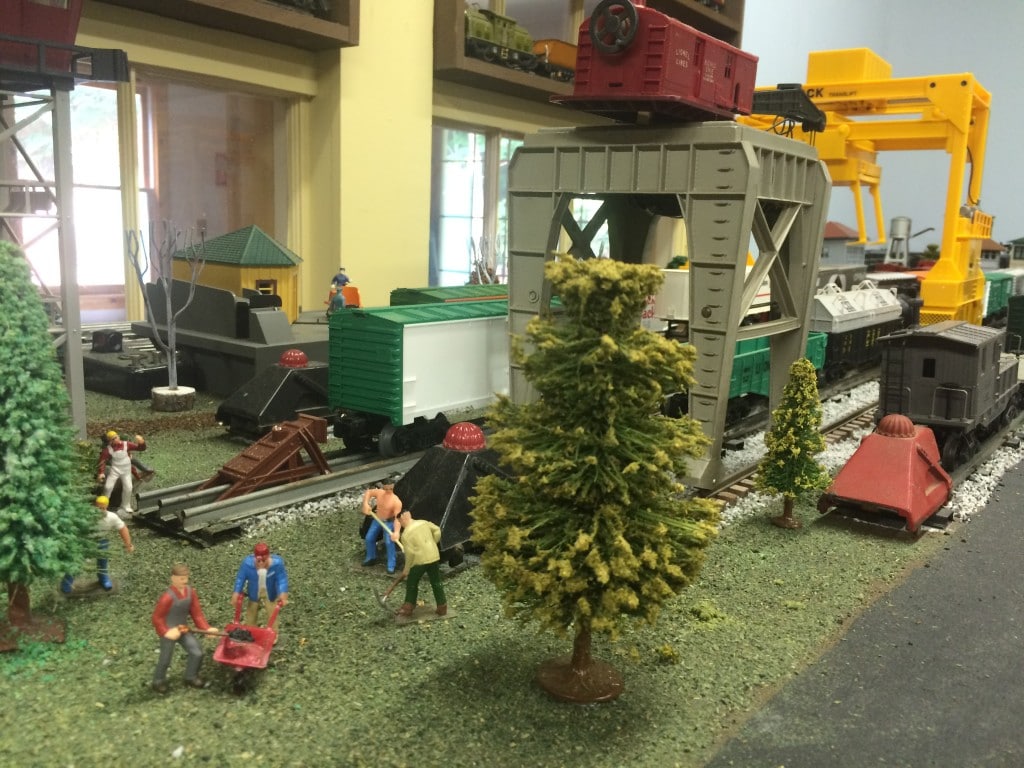 Trains are on display from the early 1900s to the present. Train cars and railroad stop signs are on display in shadow boxes.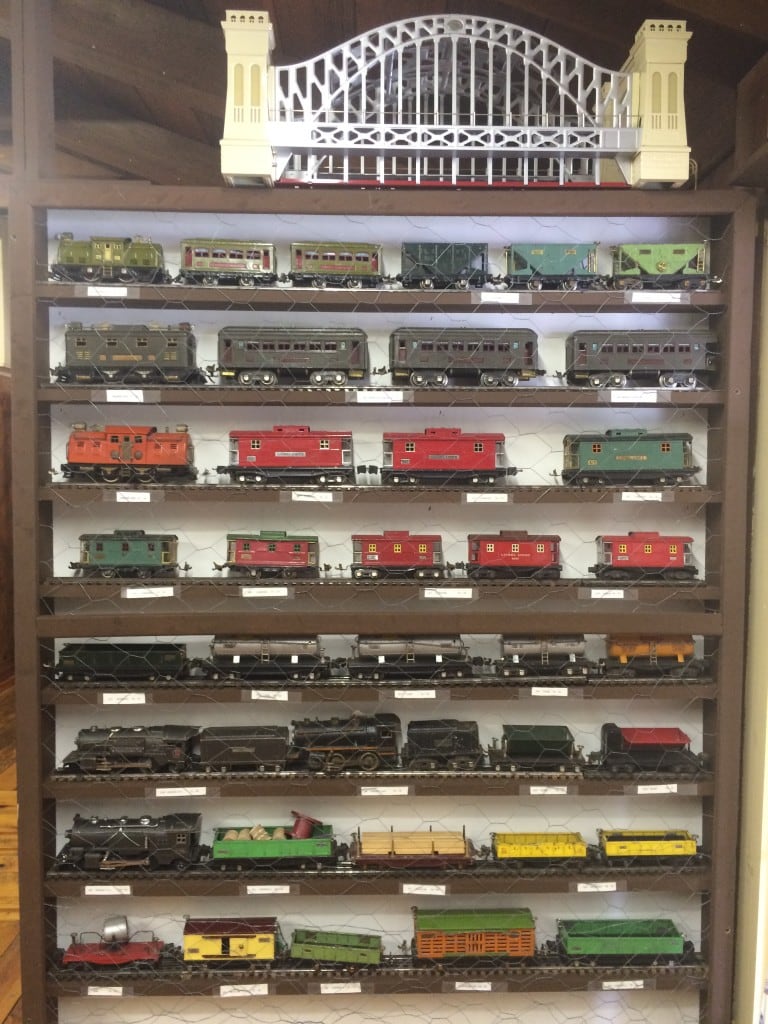 A separate room with boxes of toy trains, ancient train related books and magazines and other toy train items feels like a museum, too, yet everything is available for purchase.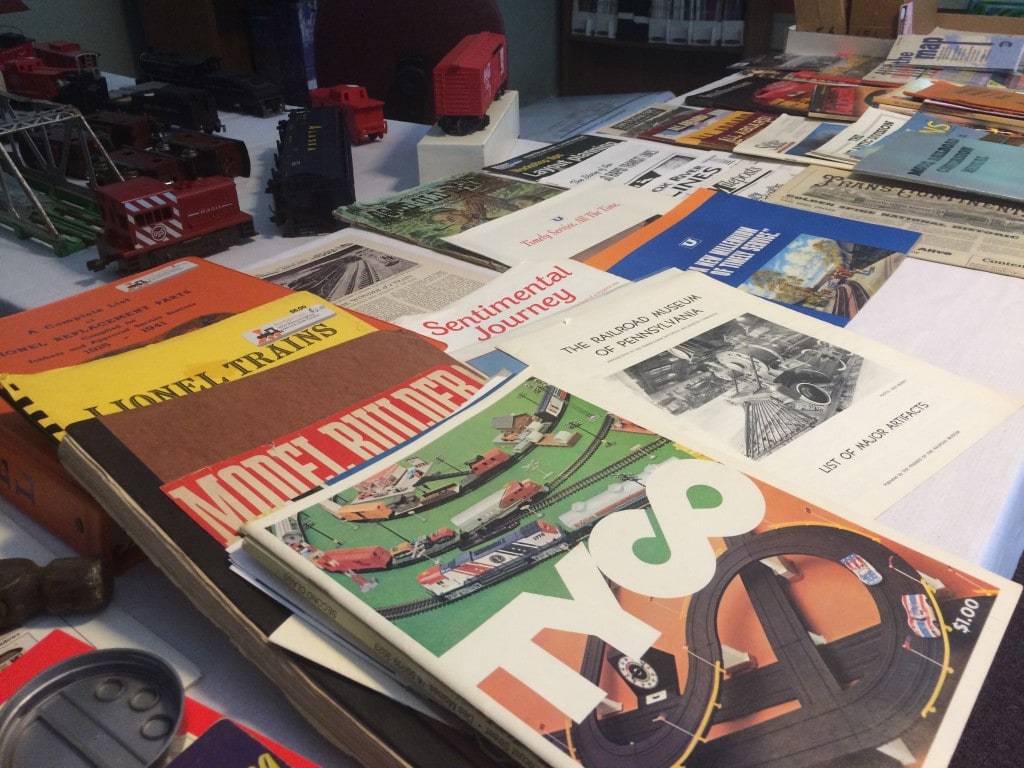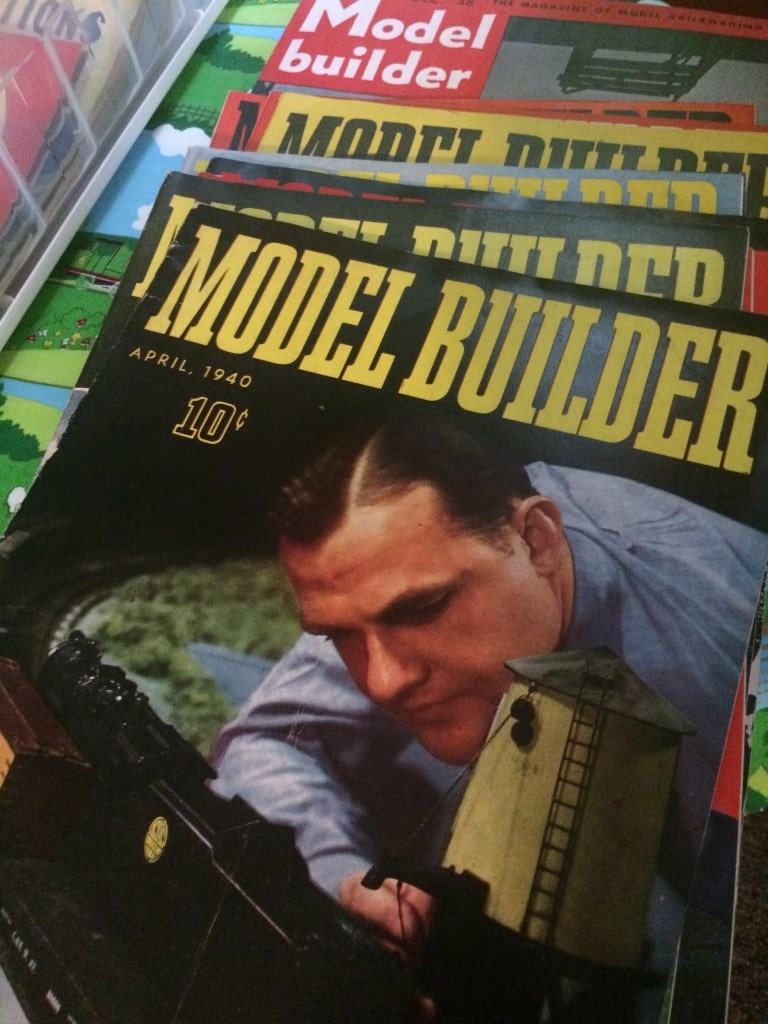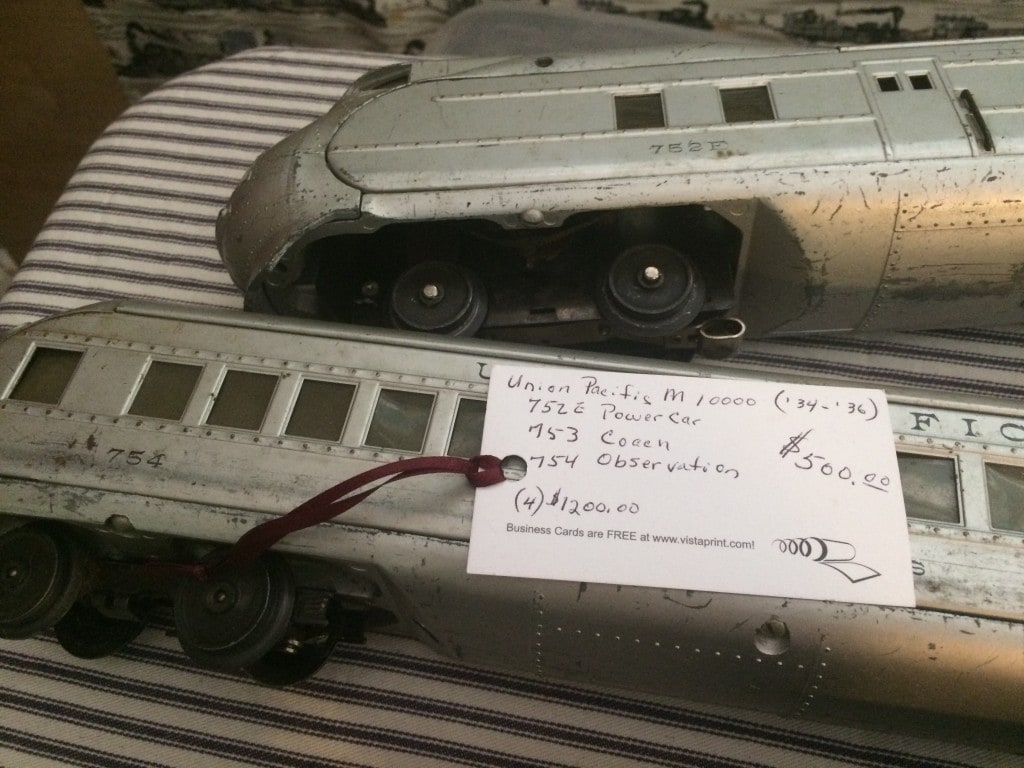 For kids, they could spend hours in the child's play room. Two train tables are available for play, as well as sit-on trains, train puzzles and every train toy you might imagine. There are even miniature train conductor uniforms, with tools and a walkie talkie, for great photo ops and imaginative play.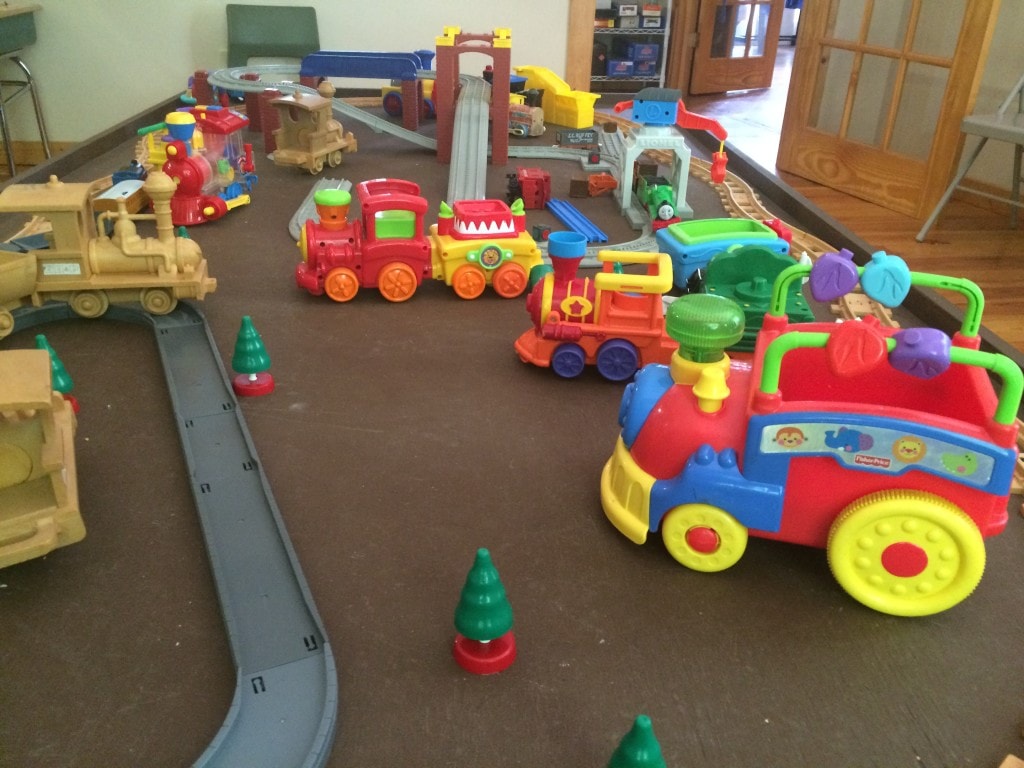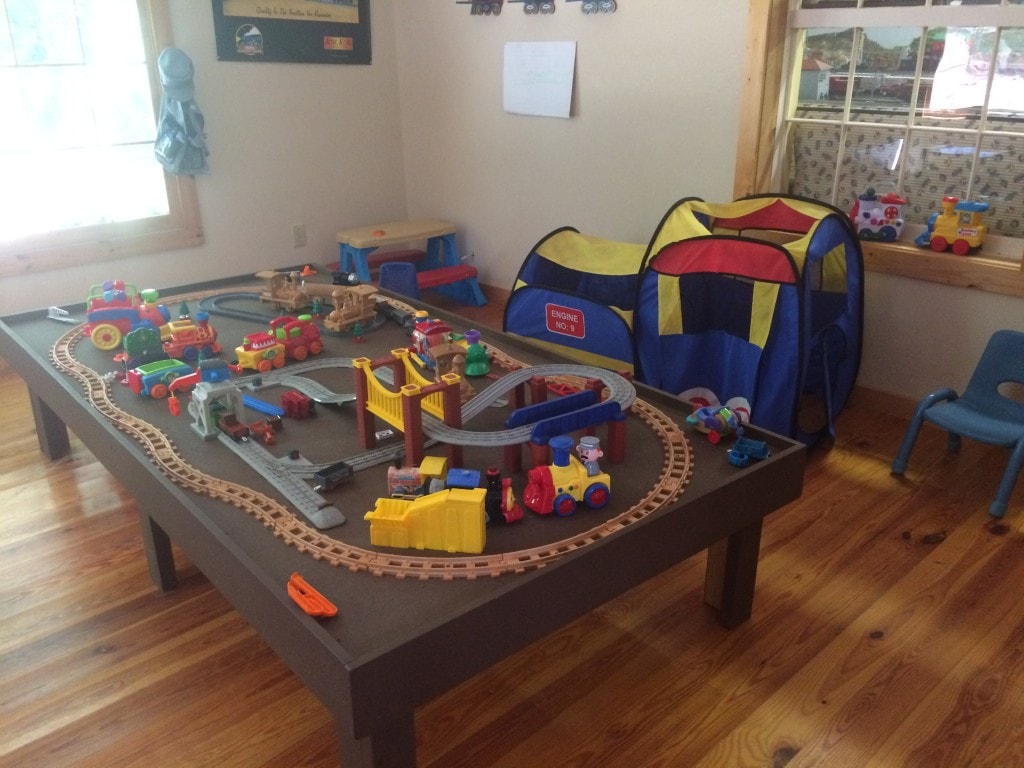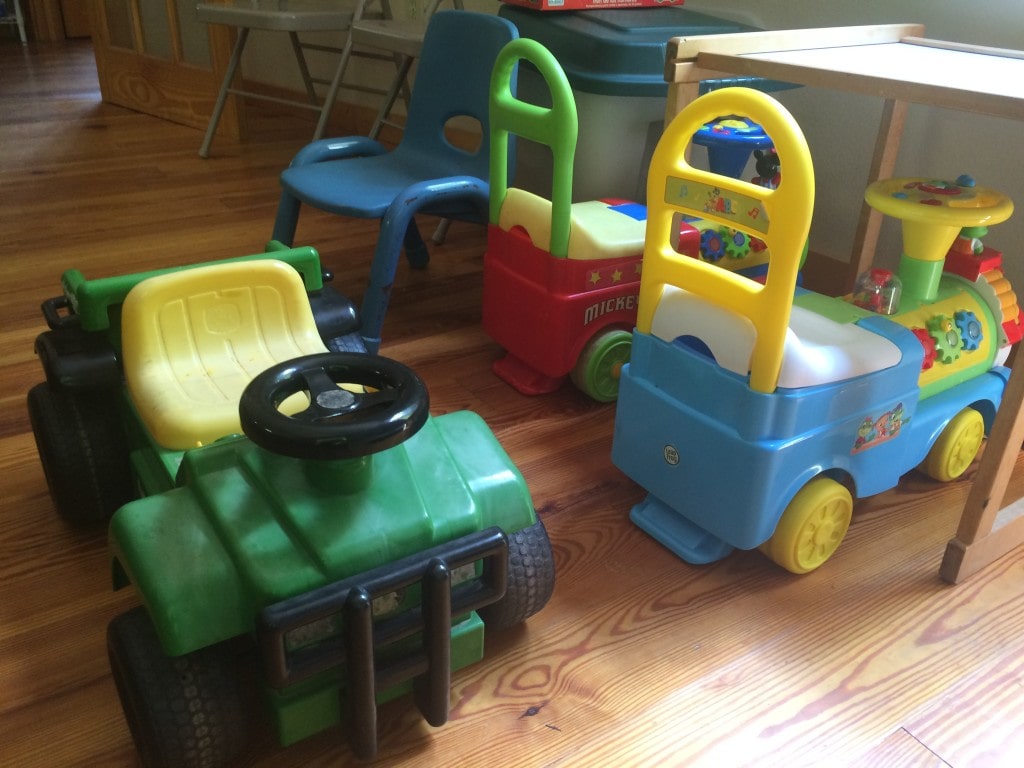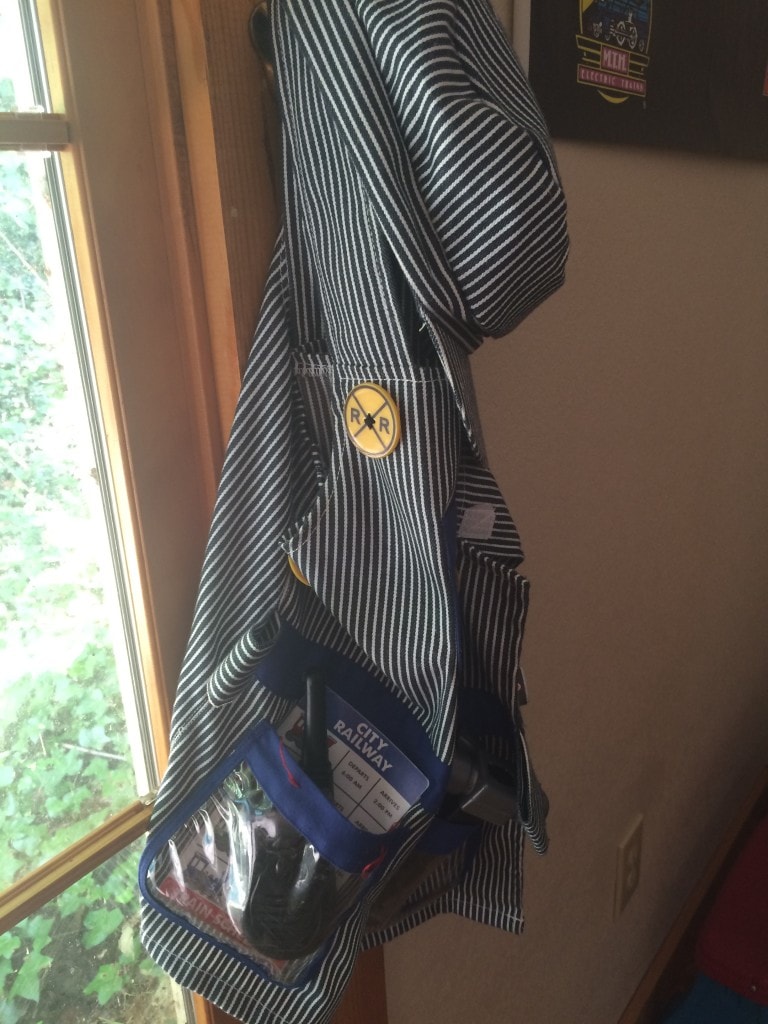 A gift shop in the front of the train museum has clothes, Christmas ornaments, and other train-themed merchandise for sale.
A key feature to The Right Track Museum is the wall of pictures honoring those who have died from pancreatic cancer, including many famous celebrities. Among those celebrities is Patrick Swayze, known for his role in Dirty Dancing which was filmed in Lake Lure.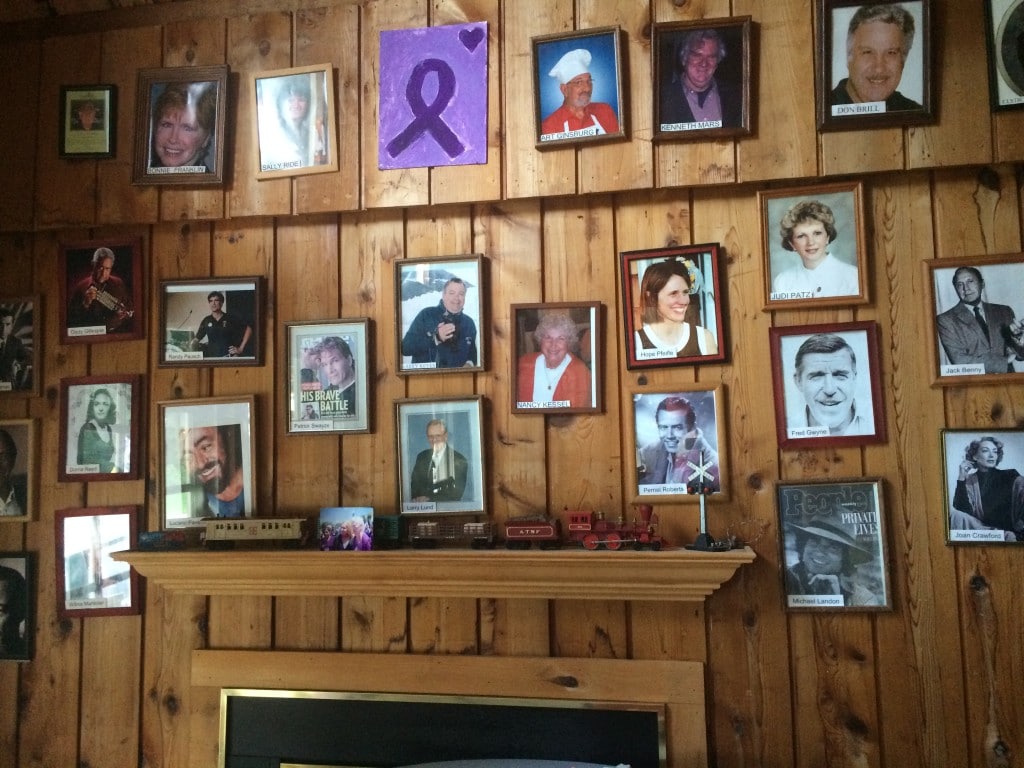 Happily, a separate wall of pictures honors those who have fought and won their fight against pancreatic cancer.
Donations are suggested at $5 per person for The Right Track, with children 2 and younger free. Hours of operation are limited depending on time of the year (usually April-October, but please do check beforehand). The Right Track is located near the Lake Lure Post Office. Phone (828) 625-5551 for more information and hours of operation.