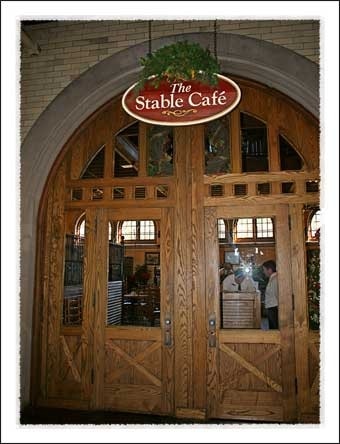 One of the blessings of living in my neck of the woods is the ability to take a short drive to one of the most miraculous homes ever designed- the Biltmore Estate. While the Estate is most enjoyable while either tulips are blooming or evergreens and poinsettia's adorn the home during the Christmas holiday, there are many things to do and enjoy throughout the year. During a recent somewhat chilly visit to the estate with my mother we decided to warm up and treat ourselves to a delicious lunch in the Stable Cafe.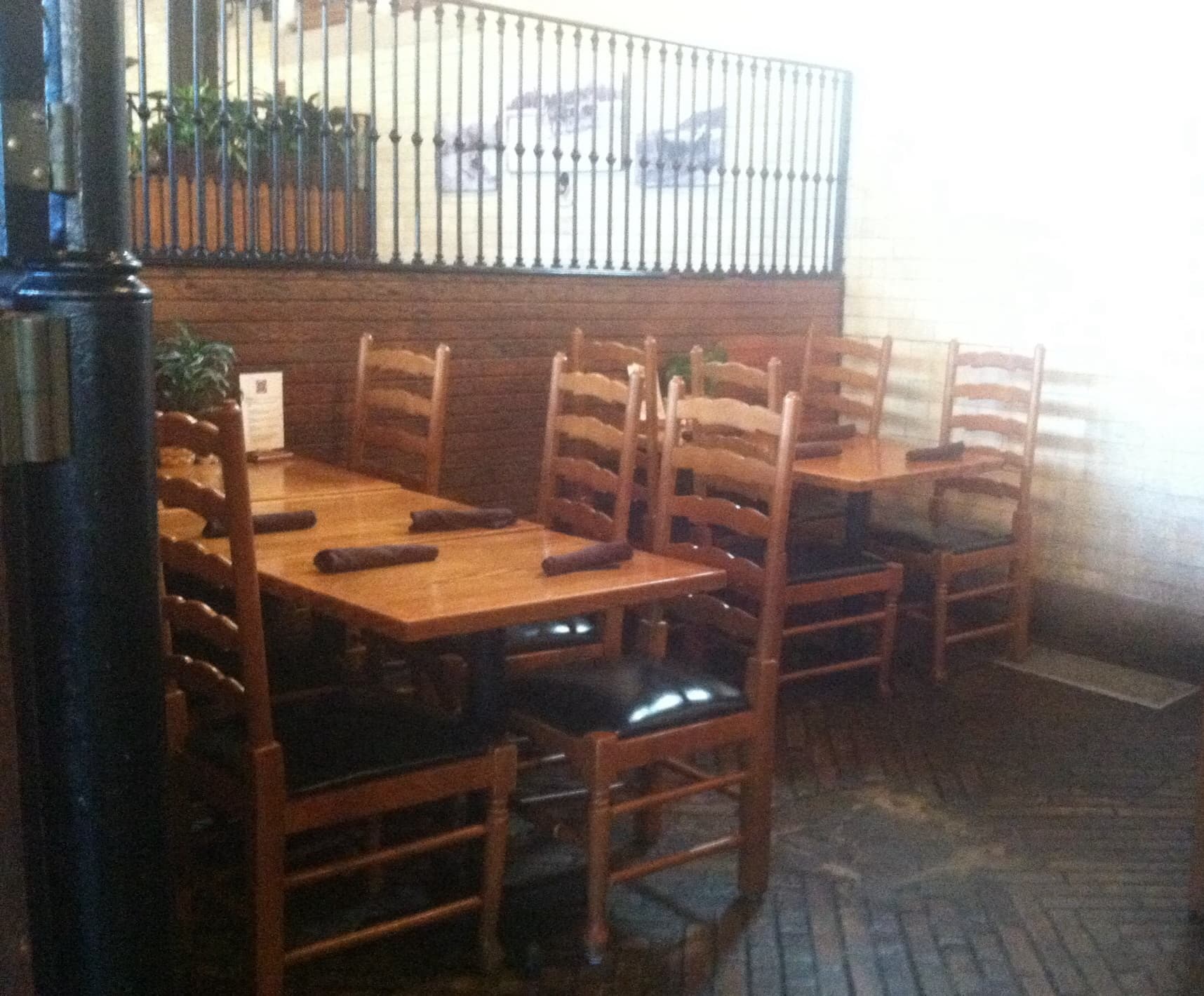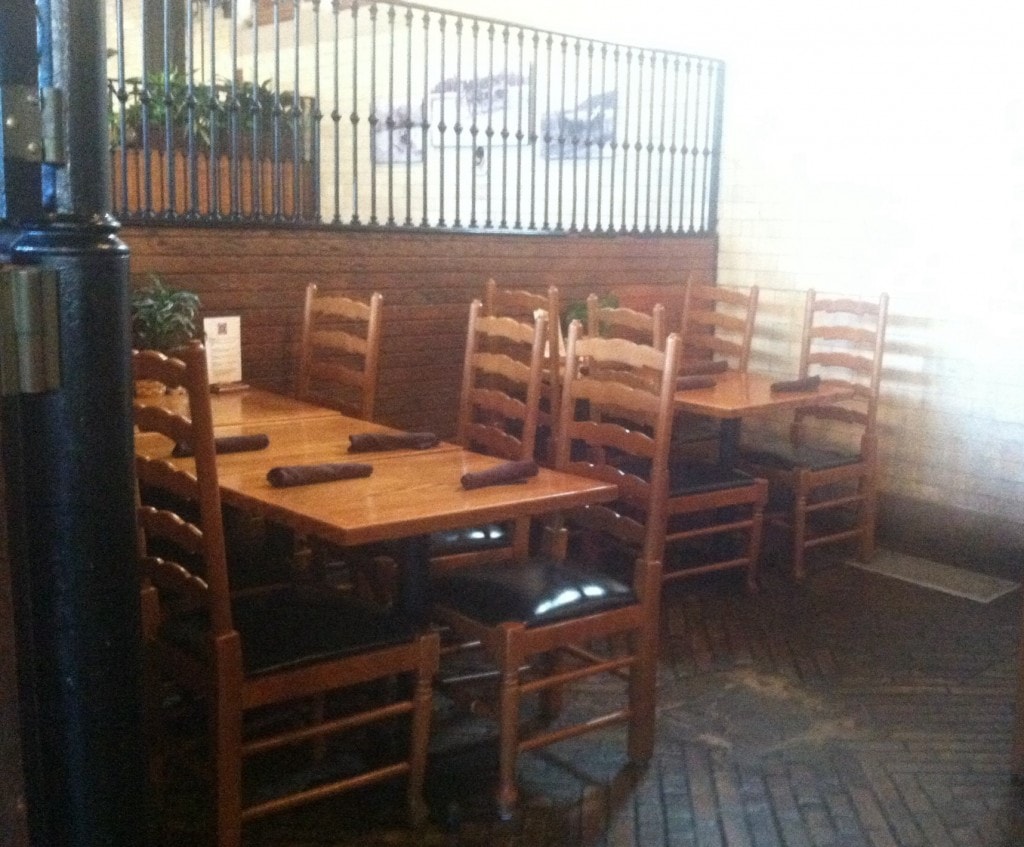 The cafe is located in what used to be the stables of the 19th Century Biltmore Estate. Guests are welcomed to dine in renovated horse stalls and find an appreciation of how even Vanderbilt's horses were living the charmed life.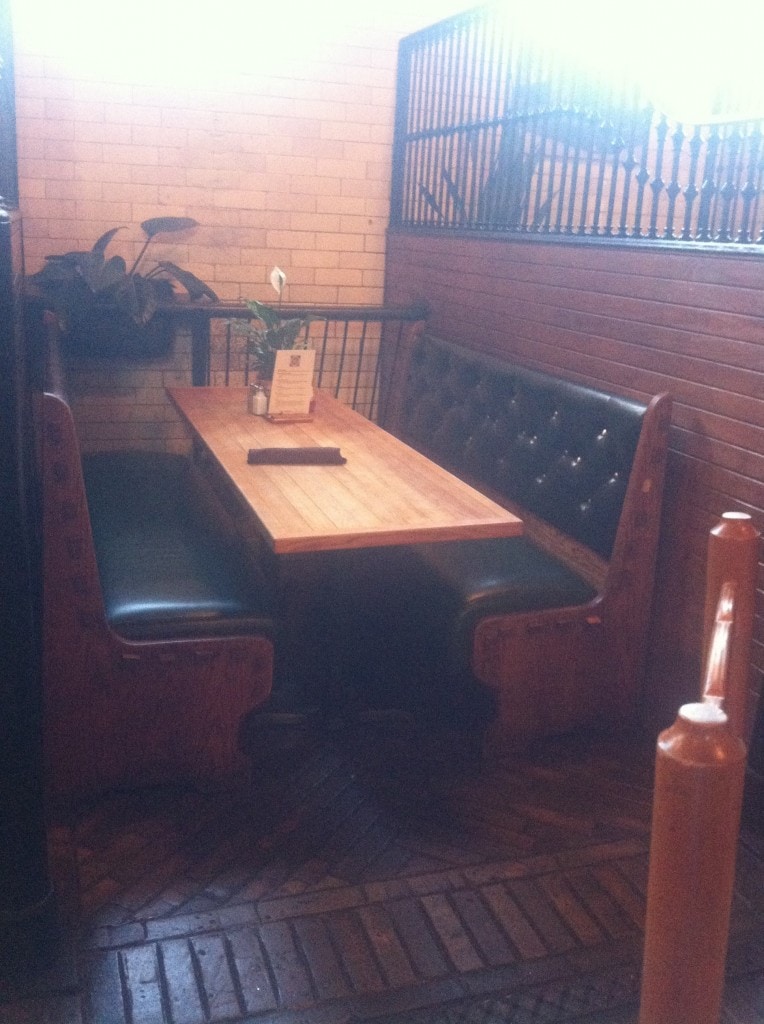 The restaurant is located at the end of stable area accompanied by various shops including The Confectionary where you can pick up some delicious treats for the ride home (You won't have room after eating at the Cafe!)
Throughout the Cafe there are photos posted from the past. Pictures of previous residents and guests, as well as Cedric the Estate's resident pup. Also of interest are the blueprints displayed of the original stable as designed specially for Mr. George W. Vanderbilt.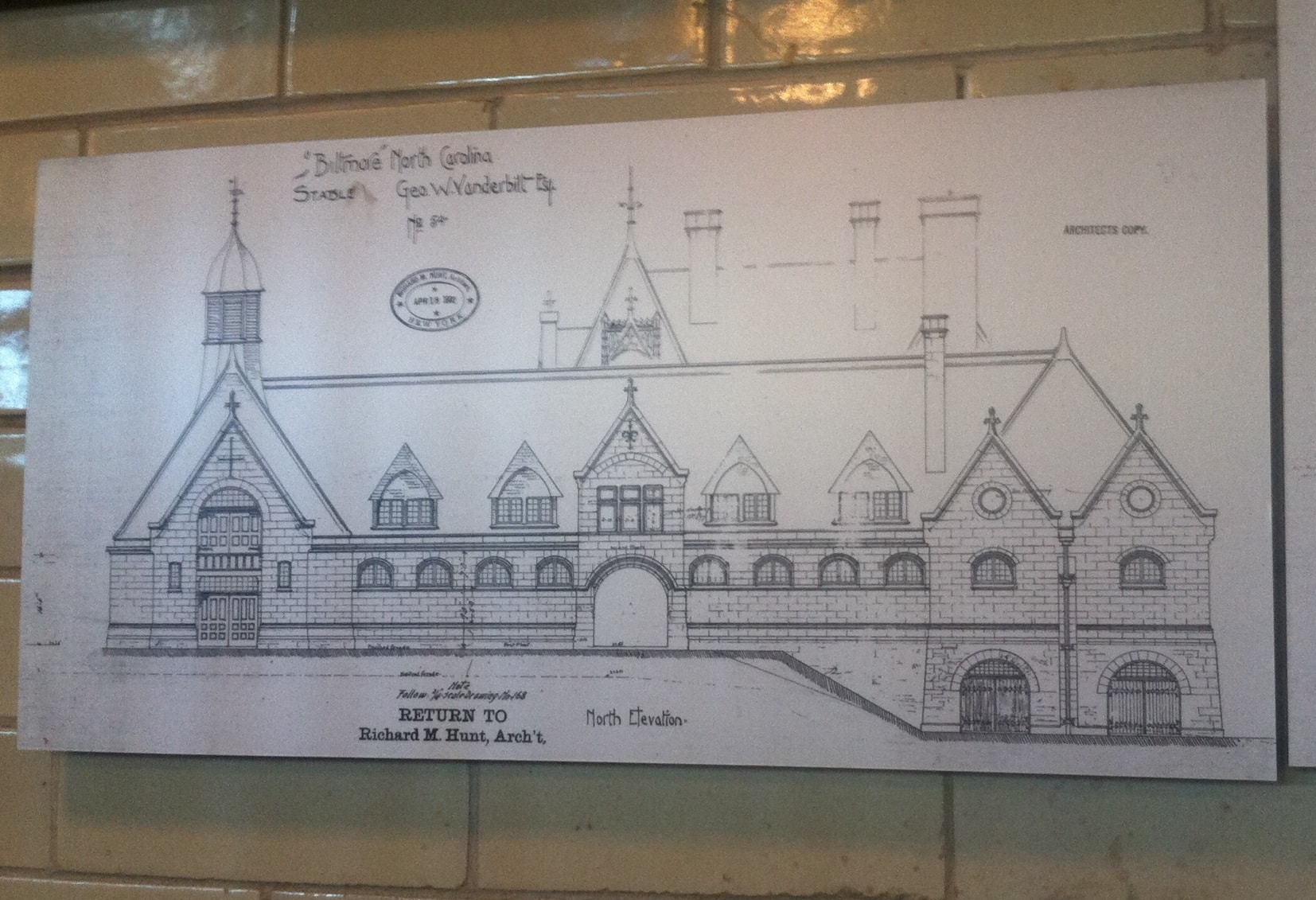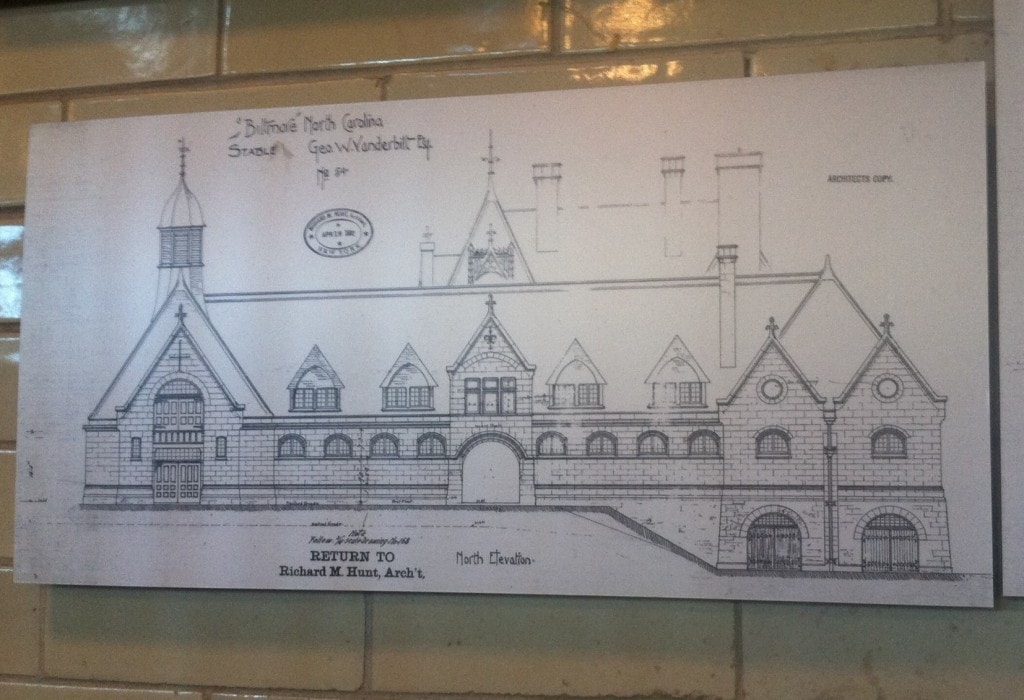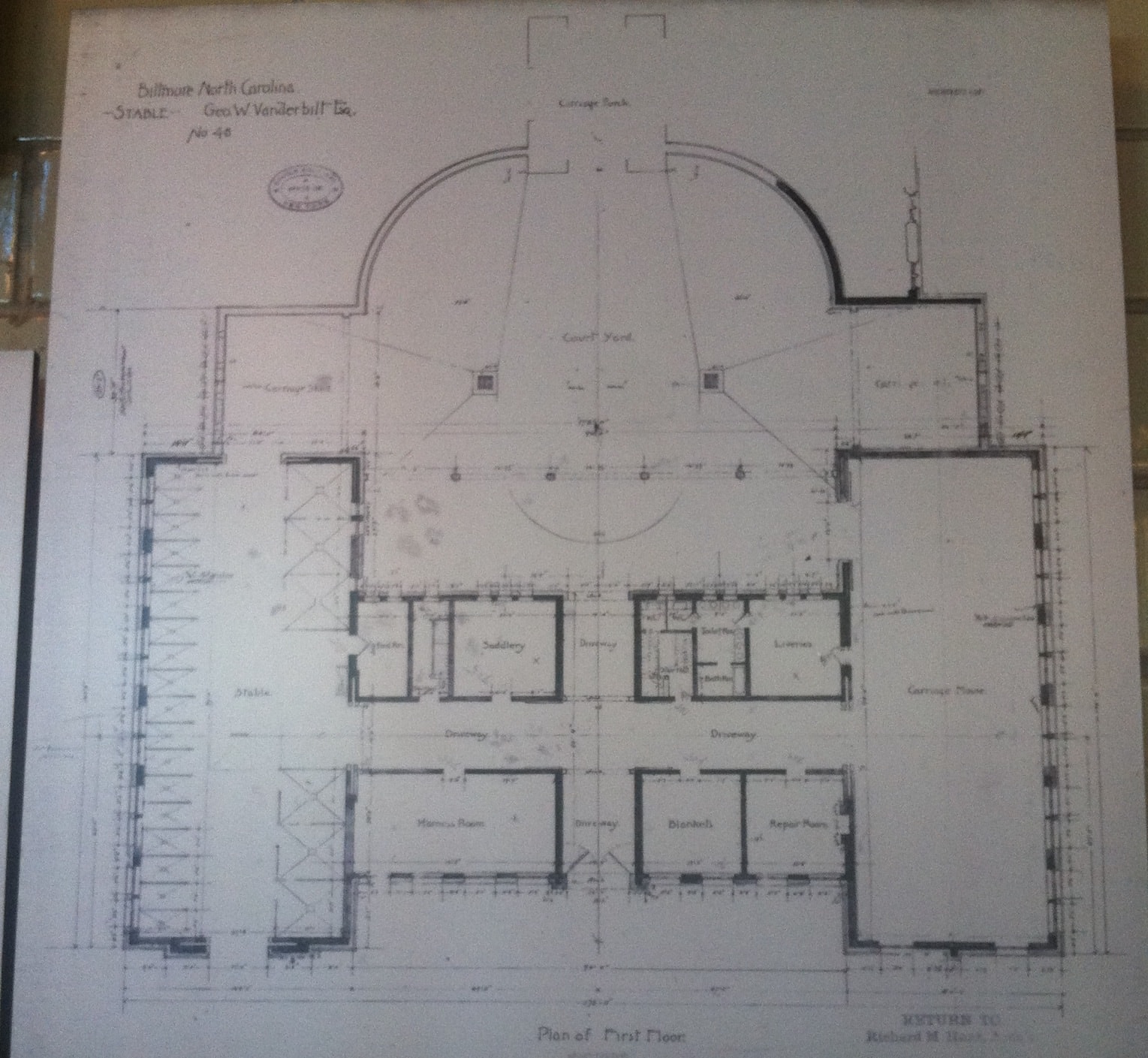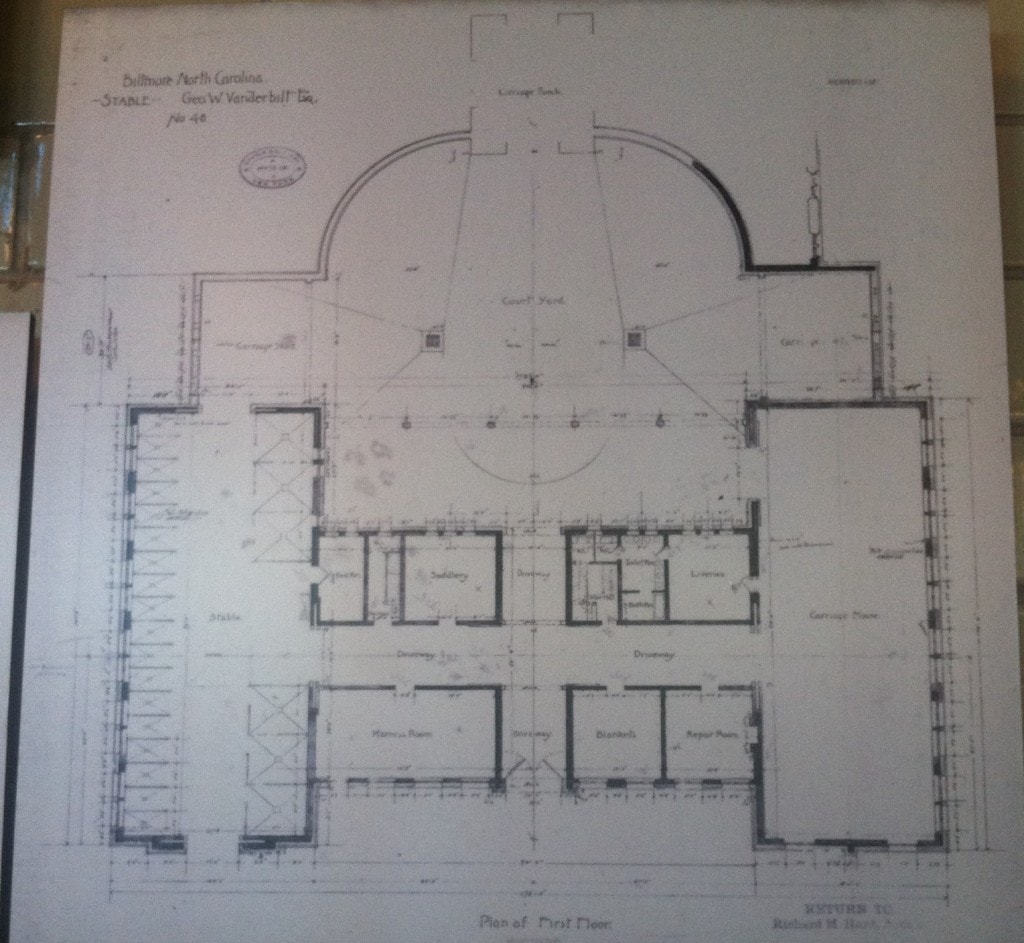 The Stable Cafe head chef, Brian Hough offers a wide range of dishes to satisfy any appetite while using products grown on the estate. Vegetarian and Gluten Free meals are available upon request as well. From burgers, to BBQ, to rotisserie chicken, there are many options to choose from and delicious desserts to follow!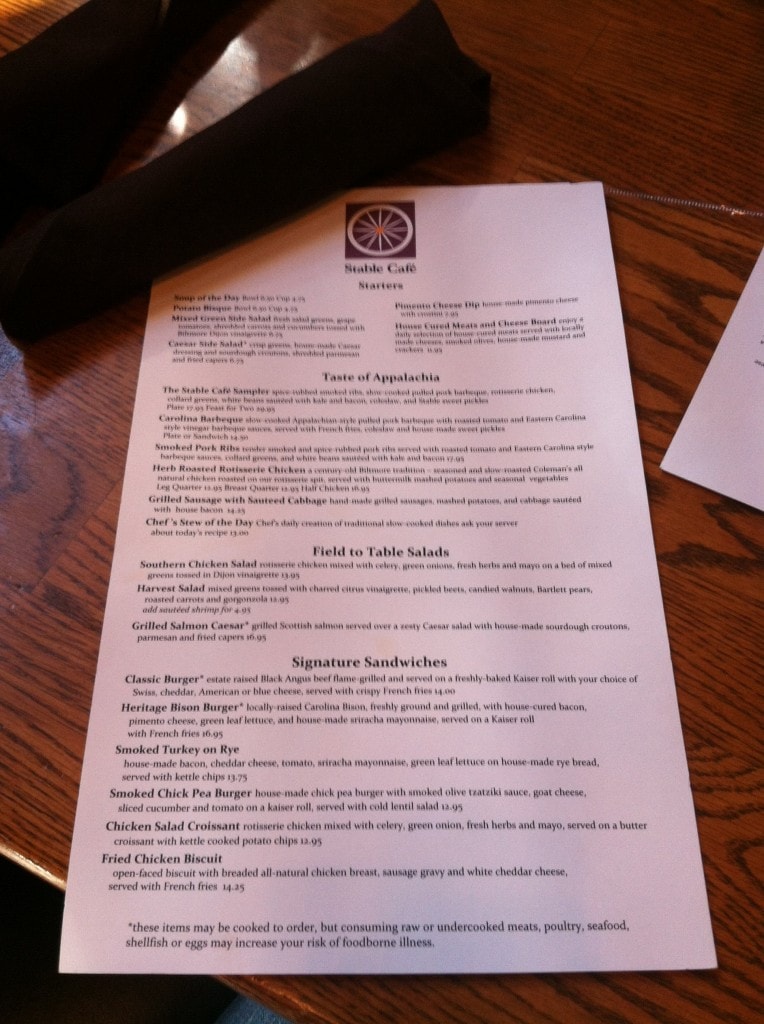 Mom and I decided to get a couple of dishes to share because it all looked so good! We decided on the Chicken Salad Croissant with Kettle Cooked Chips and the Carolina Barbeque Sandwich with French Fries and Coleslaw. DELICIOUS!!!!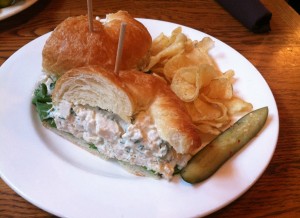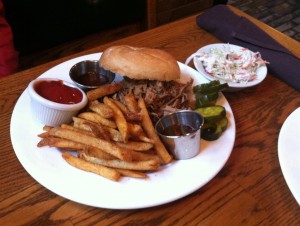 After being completely STUFFED from such amazing food, we took a small break to walk around the shops and make some room for the desserts that we couldn't pass up.
We returned to the Cafe anticipating another round of heaven for our taste buds. Again, we split the Chocolate Trio (Chocolate Ganache Tart, Dark Chocolate Molten Cake, and White Chocolate Lemon Poppy Seed Rice Pudding) and the Cherry Crisp. The were each so different and so delicious that it was truly difficult for us to pick a favorite.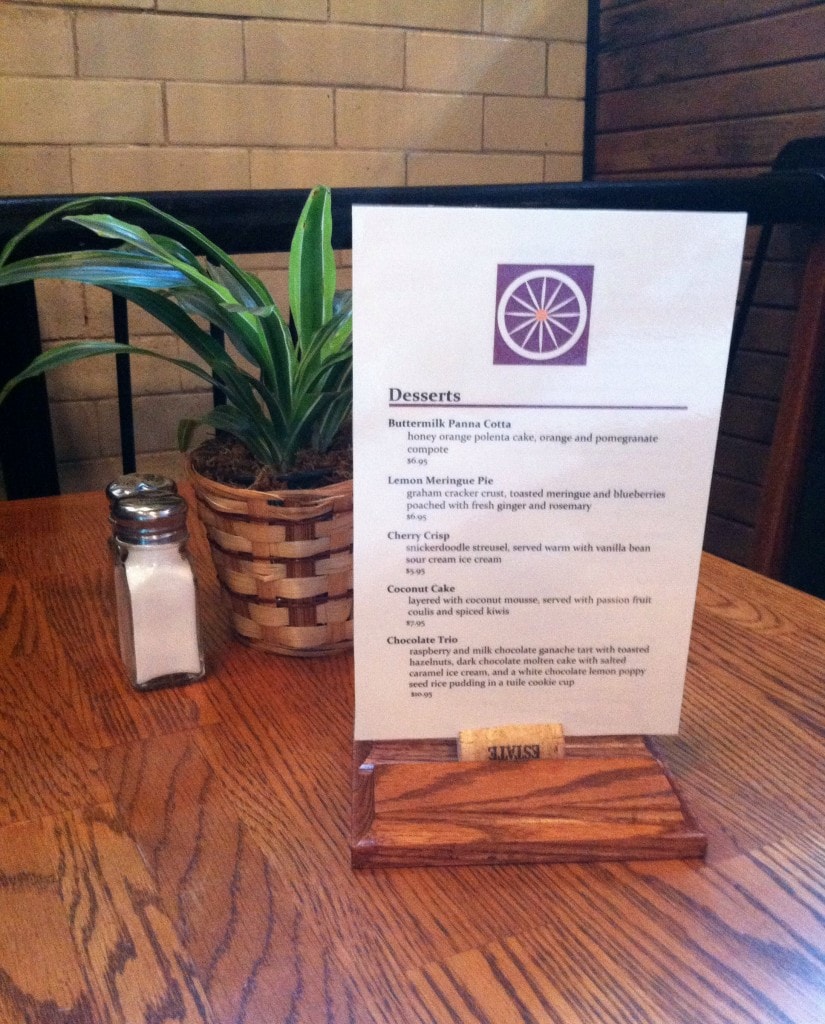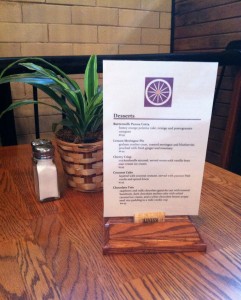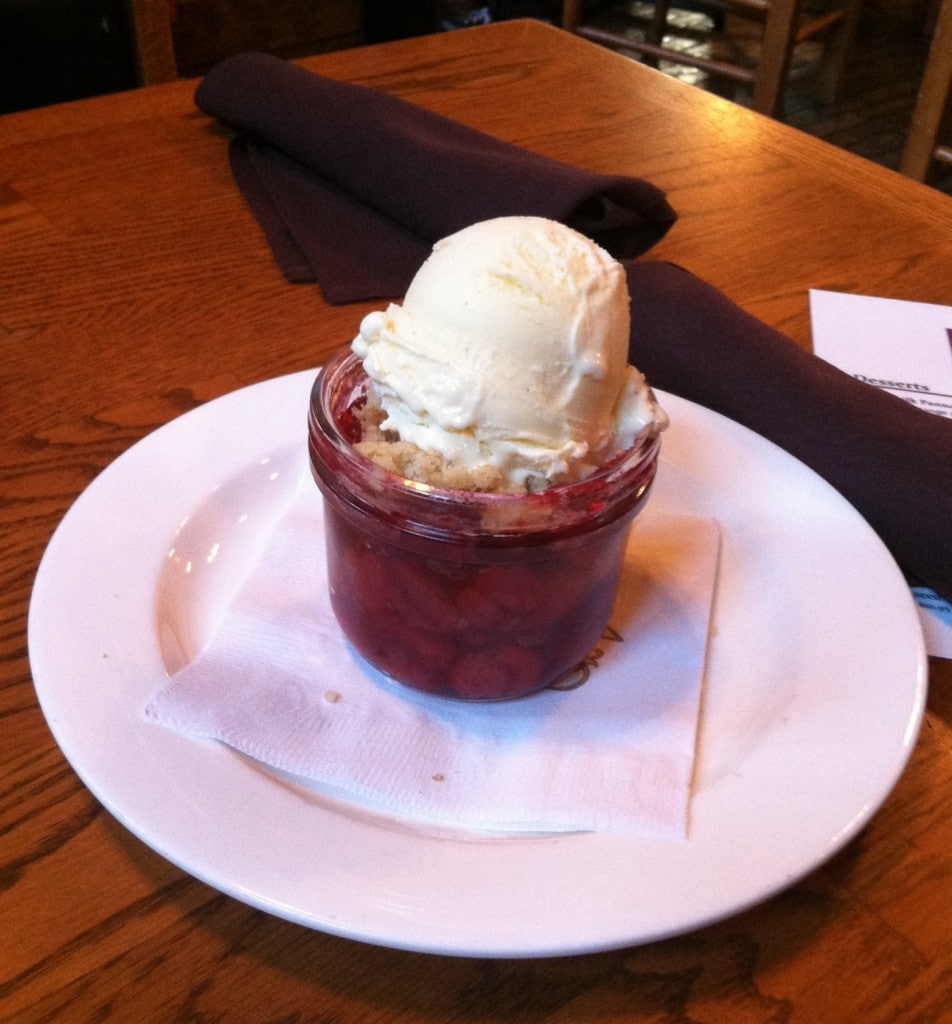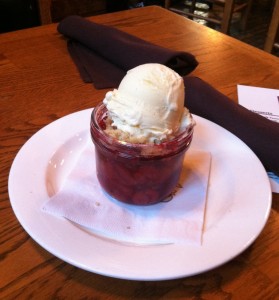 So, upon your next visit to the Biltmore estate, after touring the home, exploring the grounds, or strolling through the winery, make sure that you make some time to enjoy a delicious meal in a truly unique environment at the Stable Cafe!