Columbus, Ohio is a travel destination that had never been on my radar before. But after a week-long stay in the city, I have to say that I am impressed! I would go back for sure, simply because of the many surprising things to do in Columbus, OH.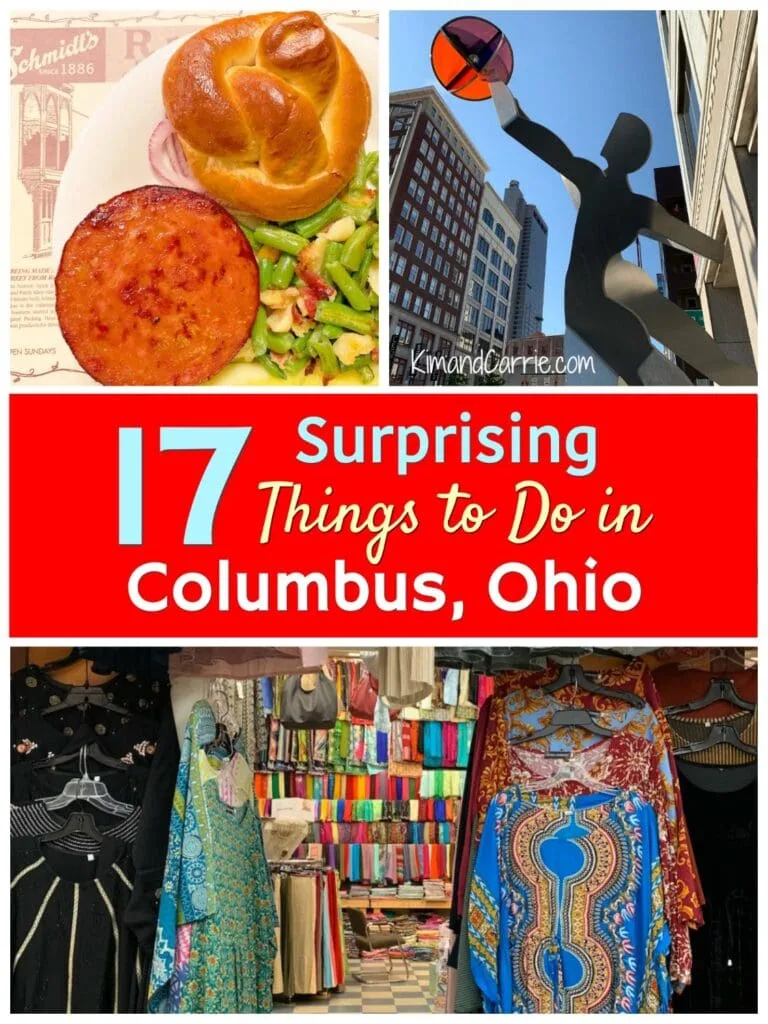 The state capital is an eclectic mixture of unique things to do against a vibrant backdrop of unexpected growth. In fact, it's one of America's fastest growing cities. Columbus truly is booming, and you will feel that with the opportunities available for visitors, as well as the constant state of construction everywhere you go.
Listed as one of the New York Times' "52 Places to Visit in 2019," it's safe to say that visiting Columbus in ANY year is cultural curiosity.
Here are 17 surprising things to do in Columbus while the city still remains a somewhat travel secret.
I was hosted by Experience Columbus during a Society of American Travel Writers Conference in the city. Some of these experiences were hosted, but many I chose to do and pay for on my own.
17 Fun Things to Do In Columbus
Turn Yourself into a Work of Art
See yourself on a large piece of public art with this interactive installation in the street-level lobby of the Greater Columbus Convention Center.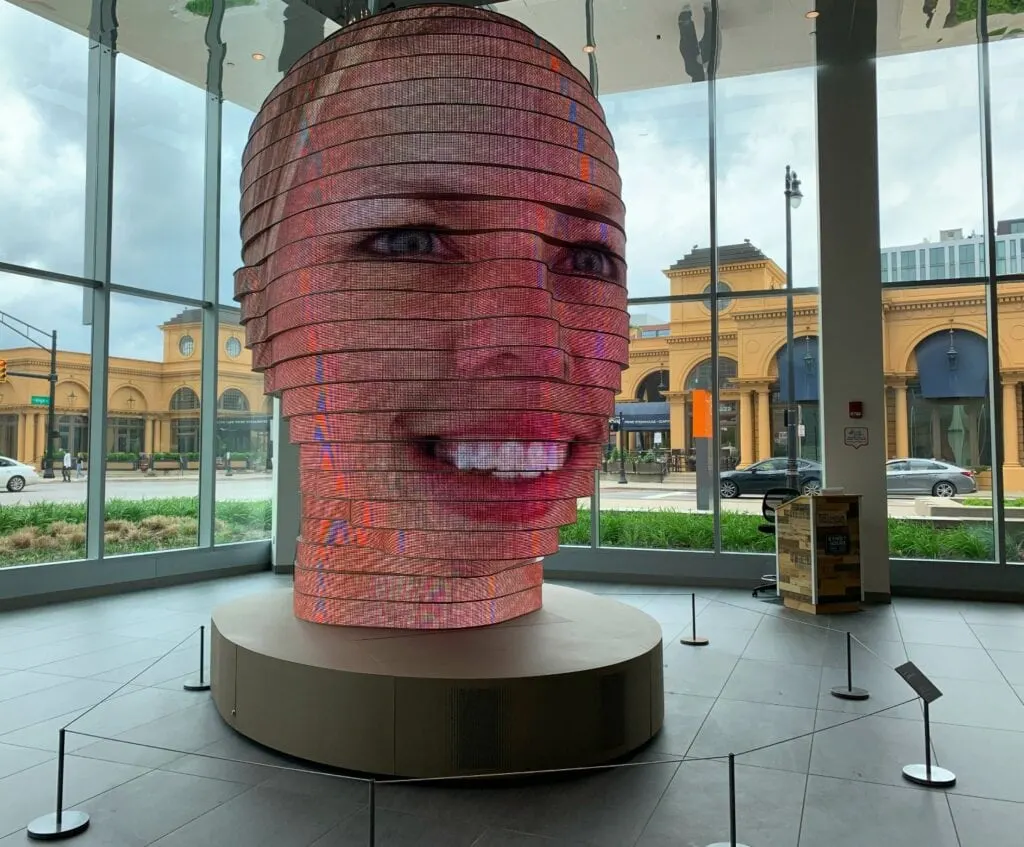 Step inside the art installation where a computer where digitally scan your face. Then wait for it to appear on the large projection screen head (and either laugh or cringe, which happened in my case!).
Drink Blue Tea
Natural confectionary MMELO seamlessly combines whole-food, natural ingredients with palate-pleasing sweets and drinks for the entire family.
Try the blue colored tea (it reminds me of blue milk from Star Wars!) which is a deep indigo shade from the butterfly pea flowers. Or indulge in decadent candies. Trust me, it's worth it.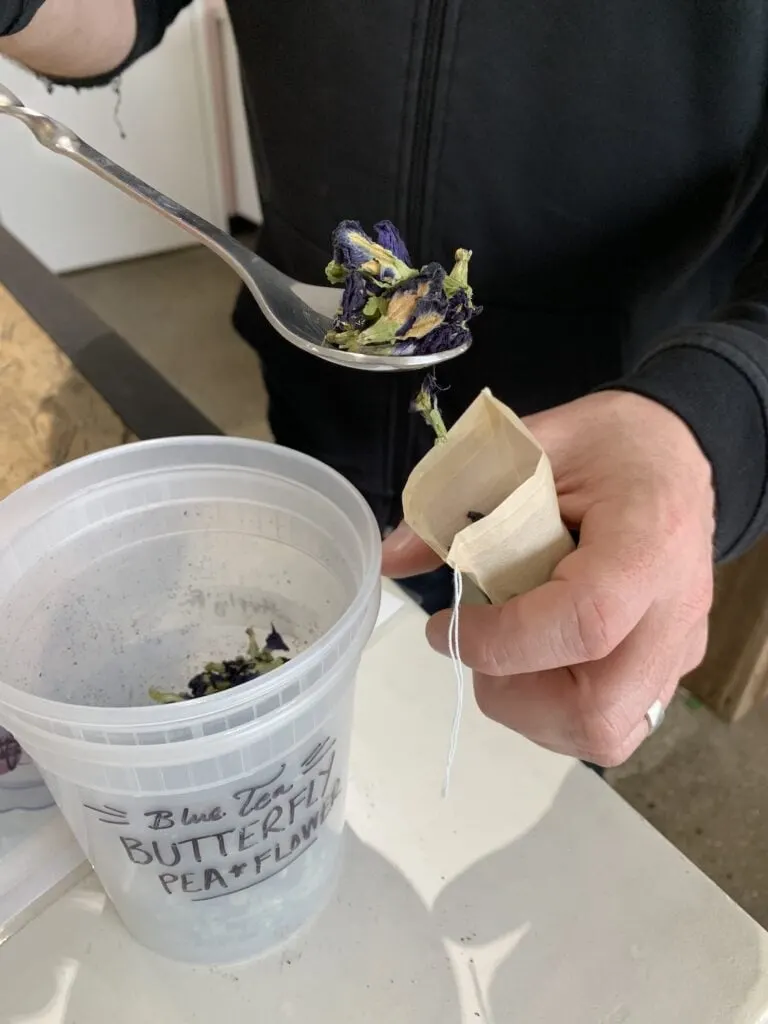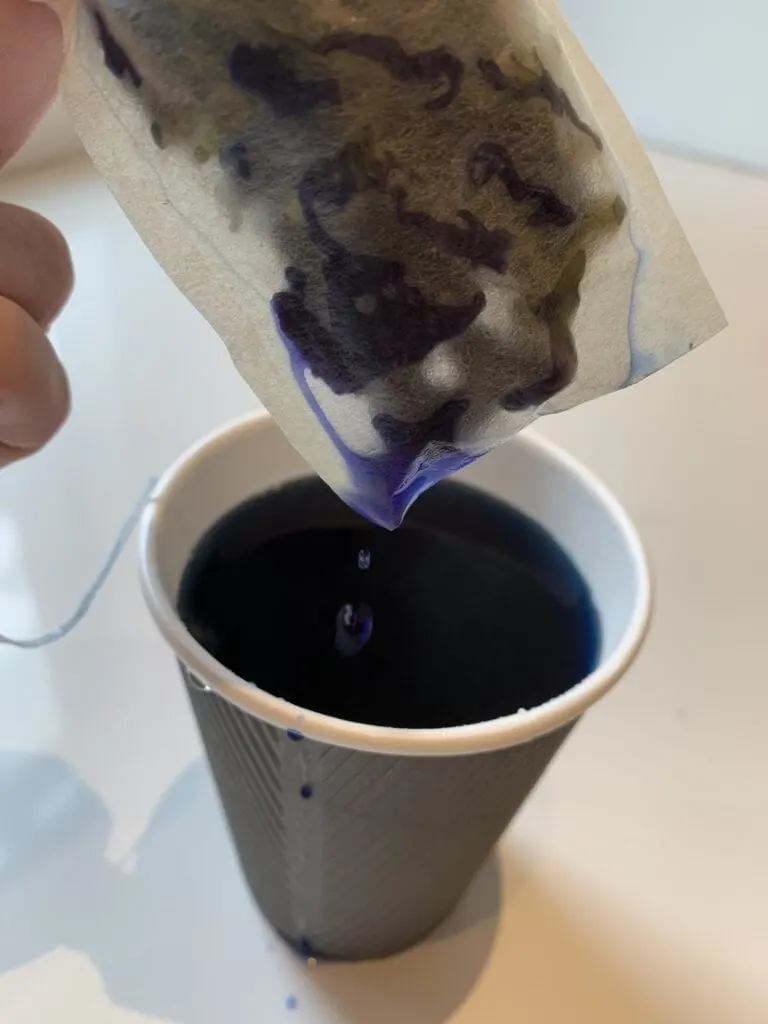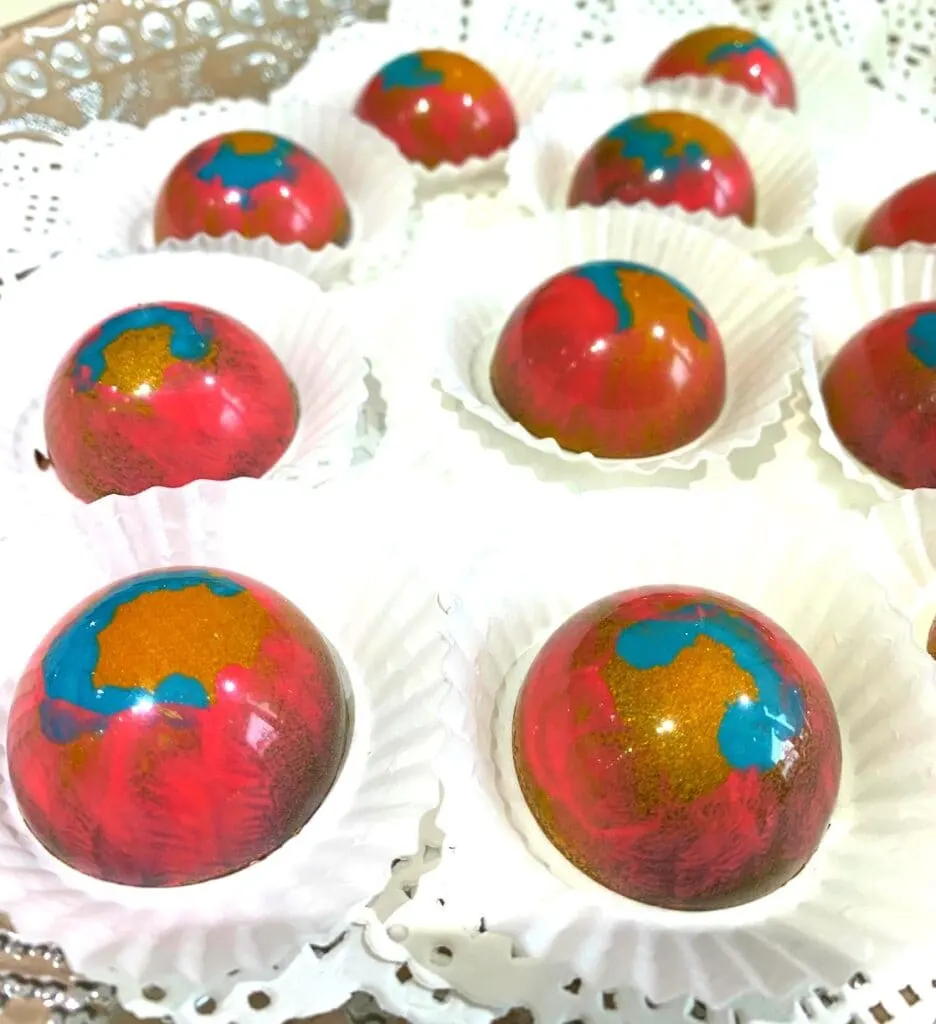 Walk Through a Rainbow
At the National Veterans Memorial and Museum, the powerful displays of all veteran's sacrifices to keep us safe is sobering yet uplifting. This is the story of brave men and women told in their own way (you can even leave your family's story, too). And it will leave a lasting legacy in your heart.
Time your visit just right to walk by the colorful glass windows that resemble military campaign ribbons when the sun is shining. It's like walking through a rainbow. A cheerful and hopeful display to honor those who gave so much.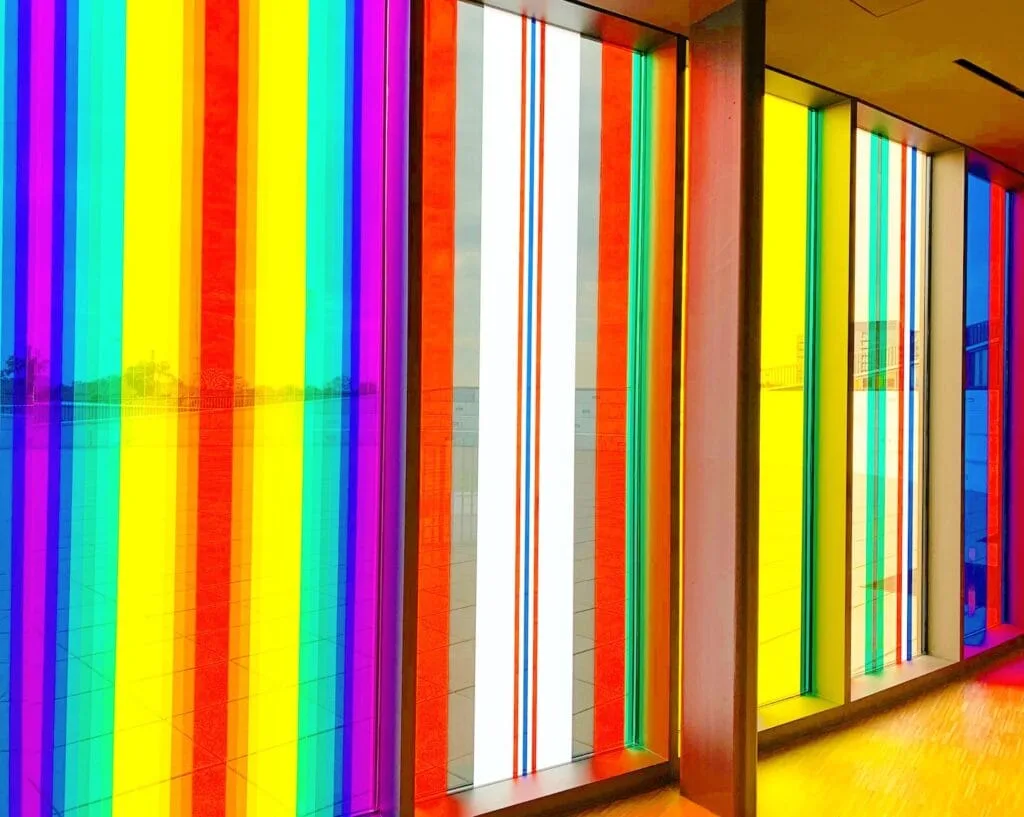 Become a Fashion Designer for a Day
Columbus has the third highest amount of fashion designers, after New York City and Los Angeles. Hard to believe but it's true, thanks to many large fashion companies setting up headquarters in the capital.
Celeste Malvar-Stewart is a designer that focuses on sustainable fashion. She works with visitors to create handmade scarves made from local sheep's wool. Check out her Farm to Fashion workshops.
Put Fried Bologna on a Pretzel Roll
While strolling through the Historic German Village, you are guaranteed to get hungry. Stop at Schmidt's restaurant for some seriously great German food served up in a fun atmosphere.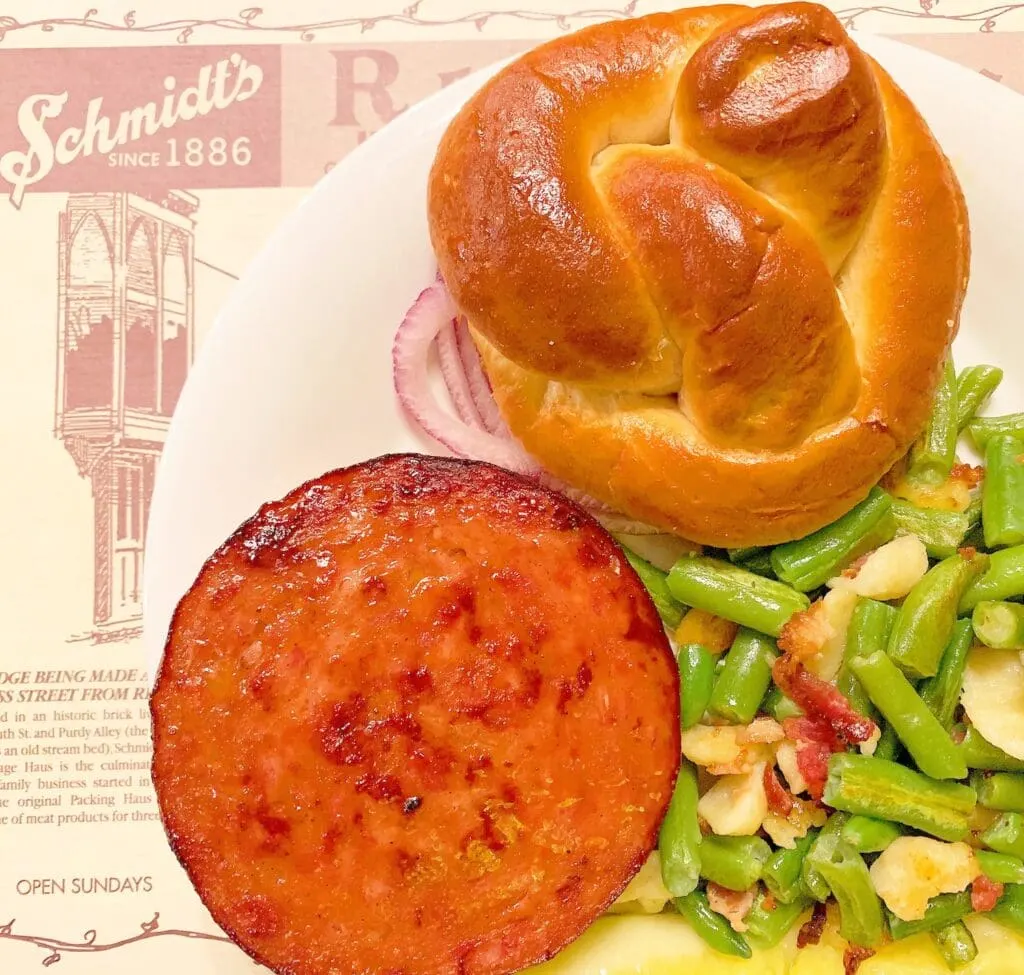 Shop in a Multi-Cultural Market
The Global Market is a visual feast for the senses. A shopping trip here will have you bringing back some exotic treasures to friends and family at home.
You can find shockingly colorful clothing and scarves, along with rugs and housewares for truly memorable souvenirs.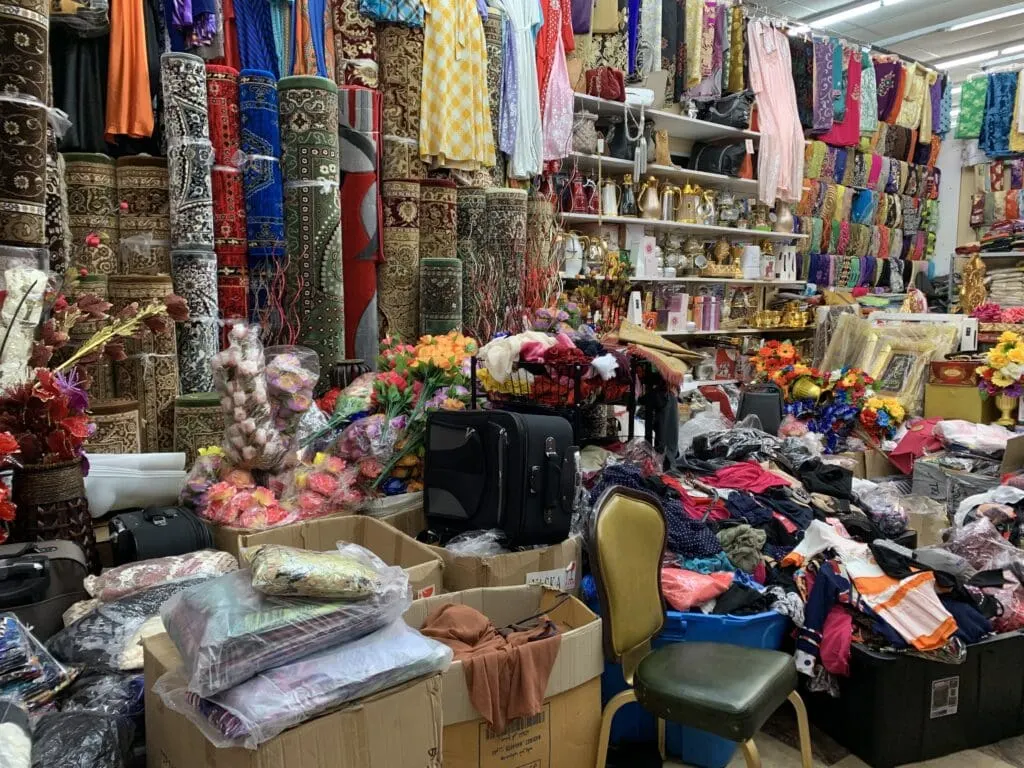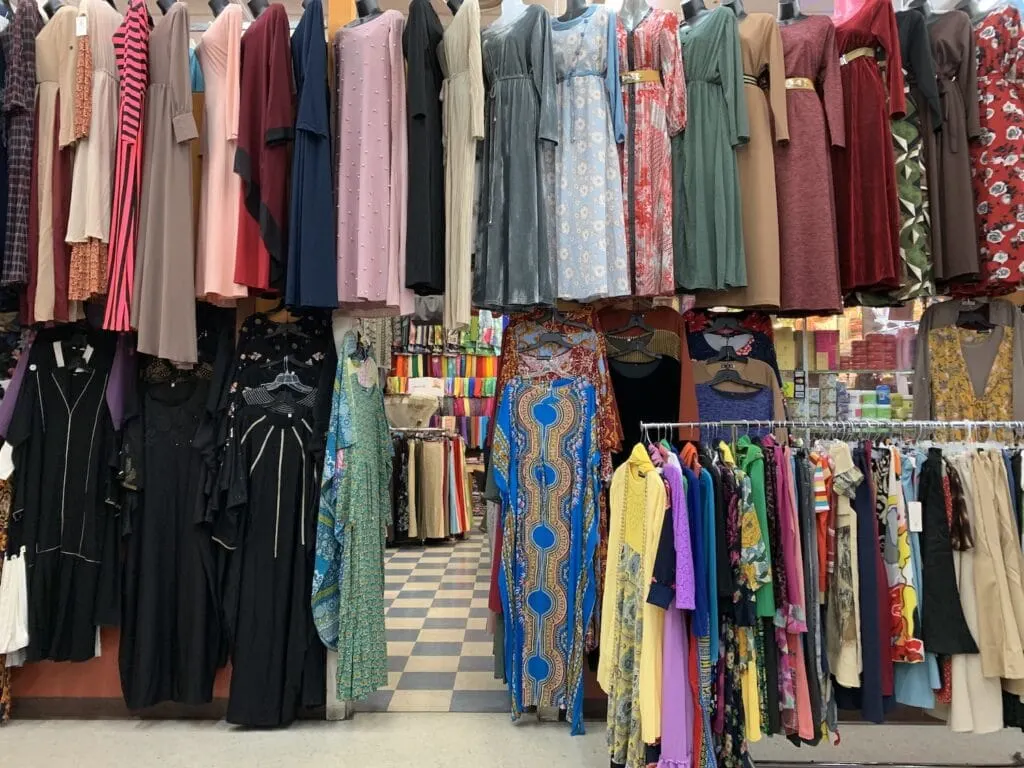 Ancient Religious Relics
The Jubilee Museum is definitely a rare find and hidden gem in Columbus. Most people don't even know it exists. But once you are inside you will be awe-struck by the wealth of religious relics stacked throughout the plentiful rooms.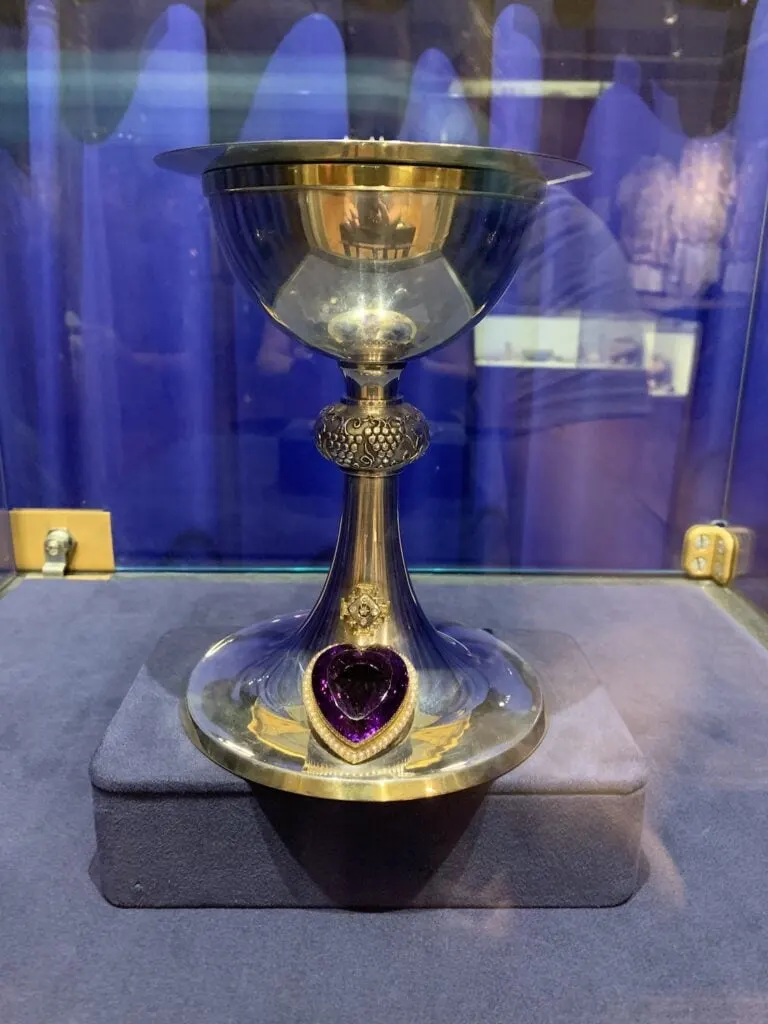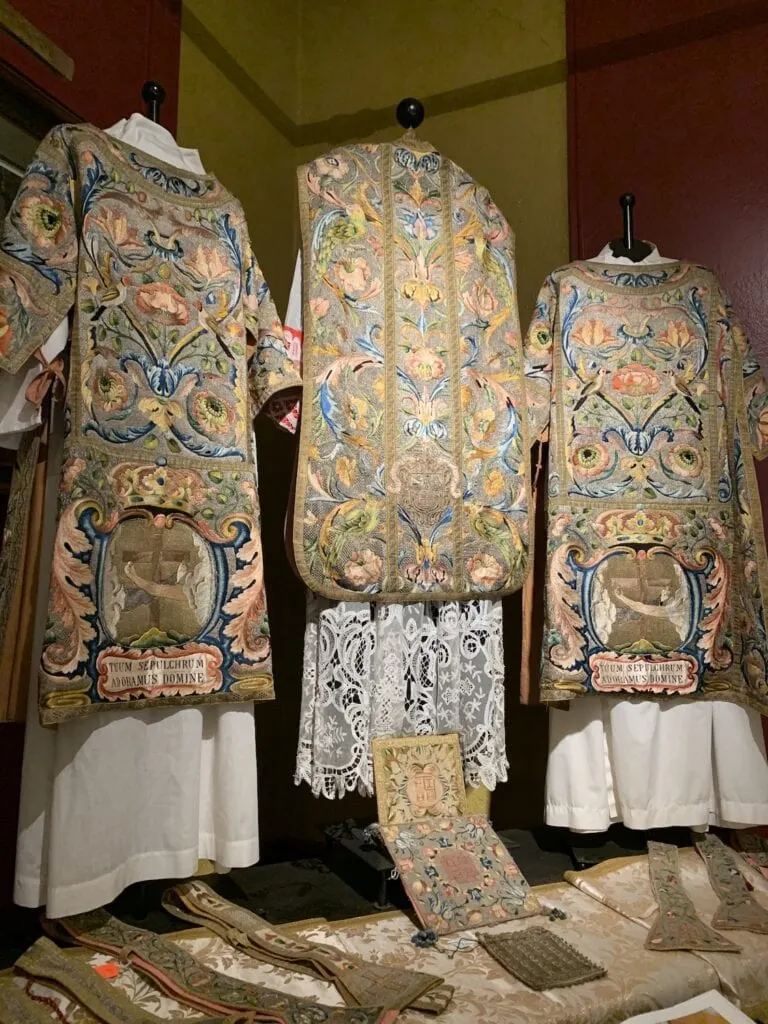 Wander through the nativity scenes, see the precious chalice, explore religious music and traditional garments used for ceremonies.
Stroll Through an Enchanted Topiary Garden
The seven acre Topiary Park in downtown brings the Georges Seurat painting "A Sunday Afternoon on the Island of La Grande Latte" to life in living plant form. This free attraction is serene to walk through. Plus, the photo opps are one-of-a-kind!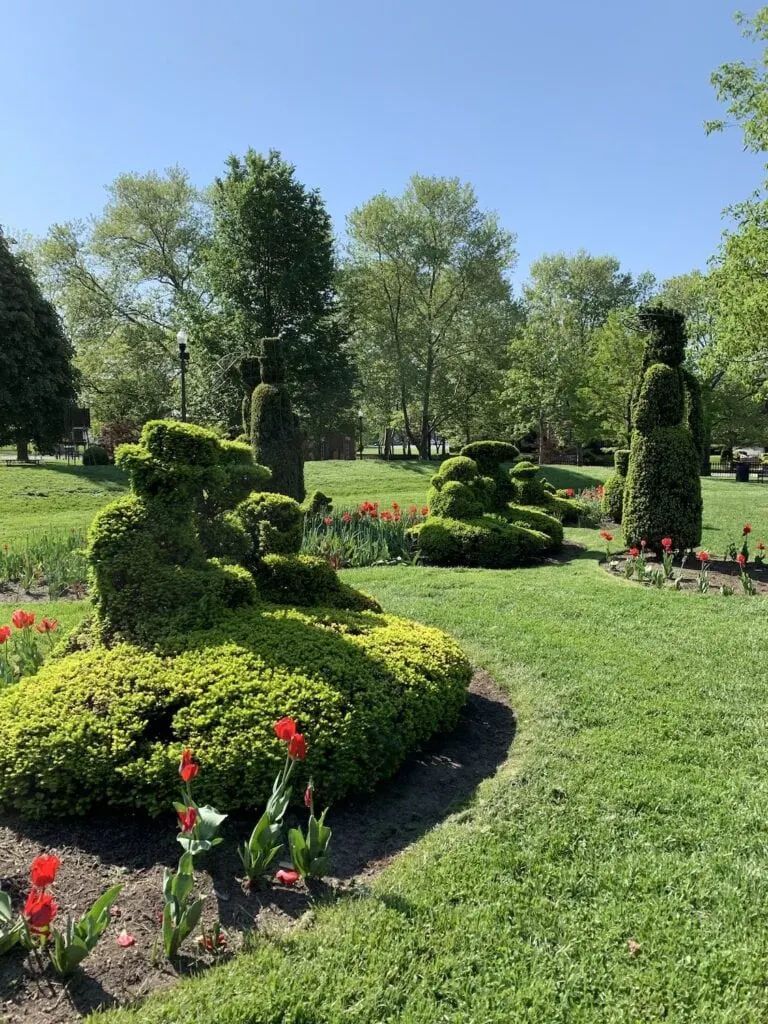 There are 54 people, eight boats and a host of animals depicted in topiaries made from Yew trees.
Eat Somali Cuisine
Columbus is home to one of the largest Somali populations in the world. Let that sink in. The city's Somali population is 1/3 the size of Somalia itself.
A visit to Columbus affords you the rare opportunity to explore and enjoy a unique culture without having to travel halfway around the world.
Food is a delicious way to learn more about a different culture, and the Somali restaurants in Columbus are eager to educate you about their unique flavors.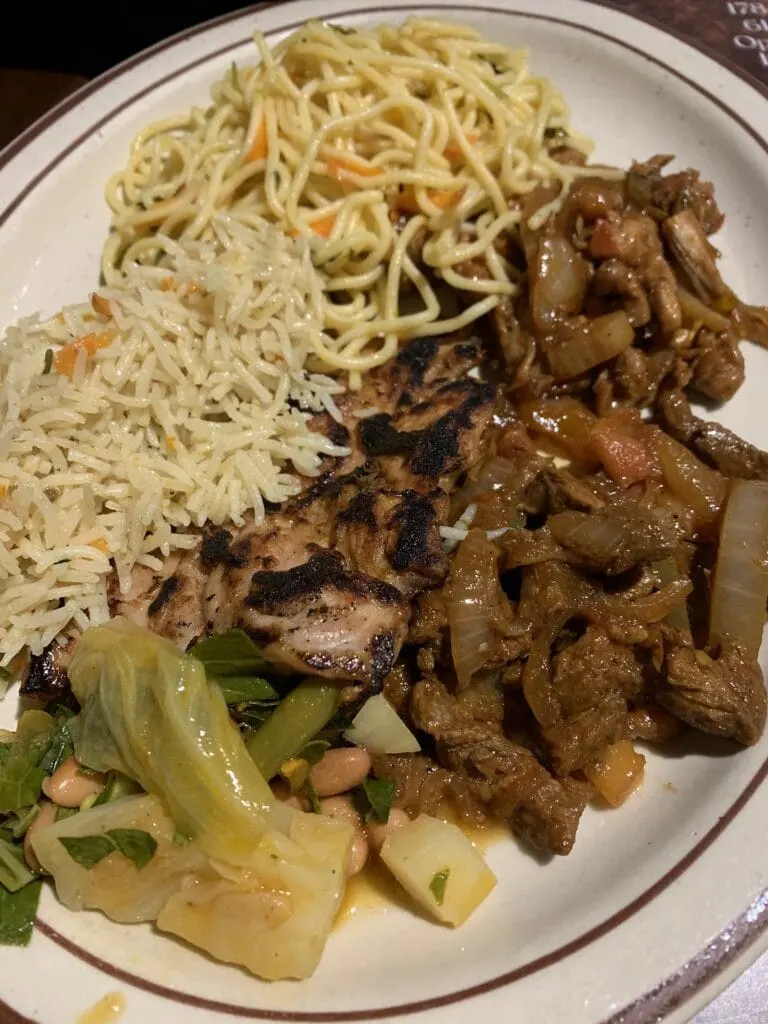 I ate at Handi Grill, where goat was just one item on the menu, as you'll find in many of the restaurants.
Support Seniors
I was delighted to find Golden Hobby Gift Shop while walking through Historic German Village. This lovely store sells handmade crafts made by seniors in the area. It's a way to support the older population in the community.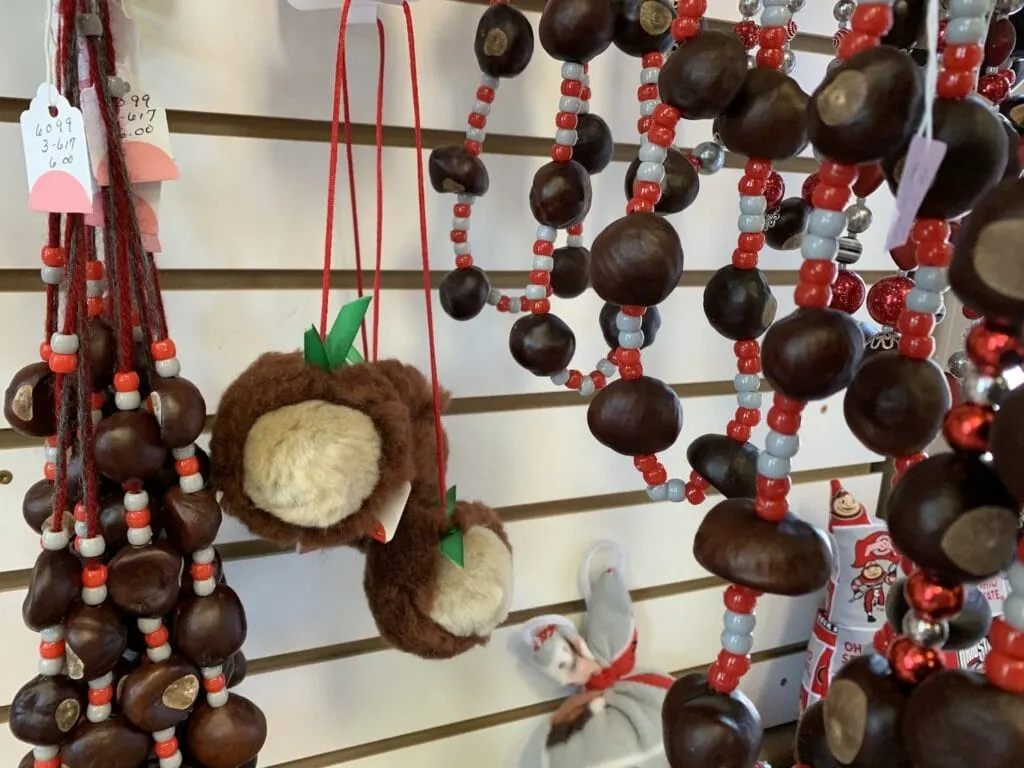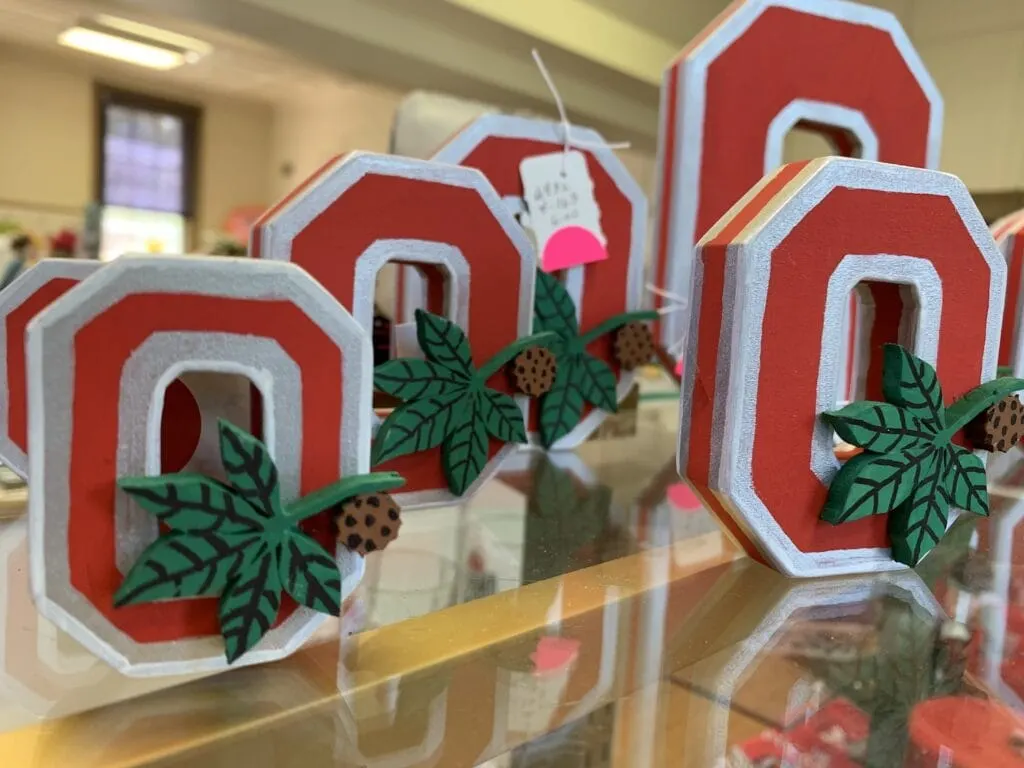 I picked up several angels made from old quilts that I gave to my family. They have just a little bit of everything in this surprisingly big store housed in a former school. Pick up some handcrafted Ohio Buckeye souvenirs here. The prices are surprisingly reasonable.
Enjoy Belgian Chicken and Waffles
It's a global food extravaganza at Columbus' North Market, where a variety of restaurants and food purveyors have stands set up every day. From fresh farmer's market finds and farms selling wild boar, to vegan options and even Polish food. I chose to have a lunch of Belgian chicken and waffles from Taste of Belgium.
Art Scavenger Hunt
Columbus' art scene is huge. Even if you don't visit an art gallery, you can appreciate dramatic works of art while strolling through downtown streets.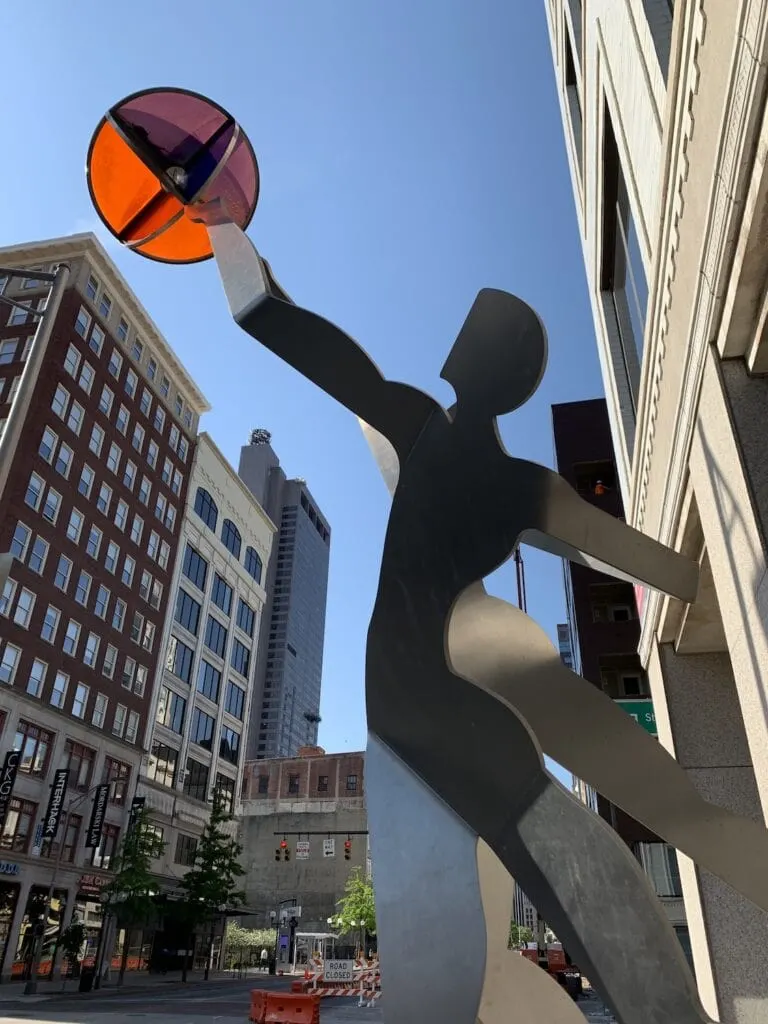 Get Lost in a Bookstore
The Book Loft in the German Village has 32 tiny rooms packed with bargain books. If you start wandering, I guarantee you will probably get lost inside. It is a maze of delightful books of every topic you can imagine.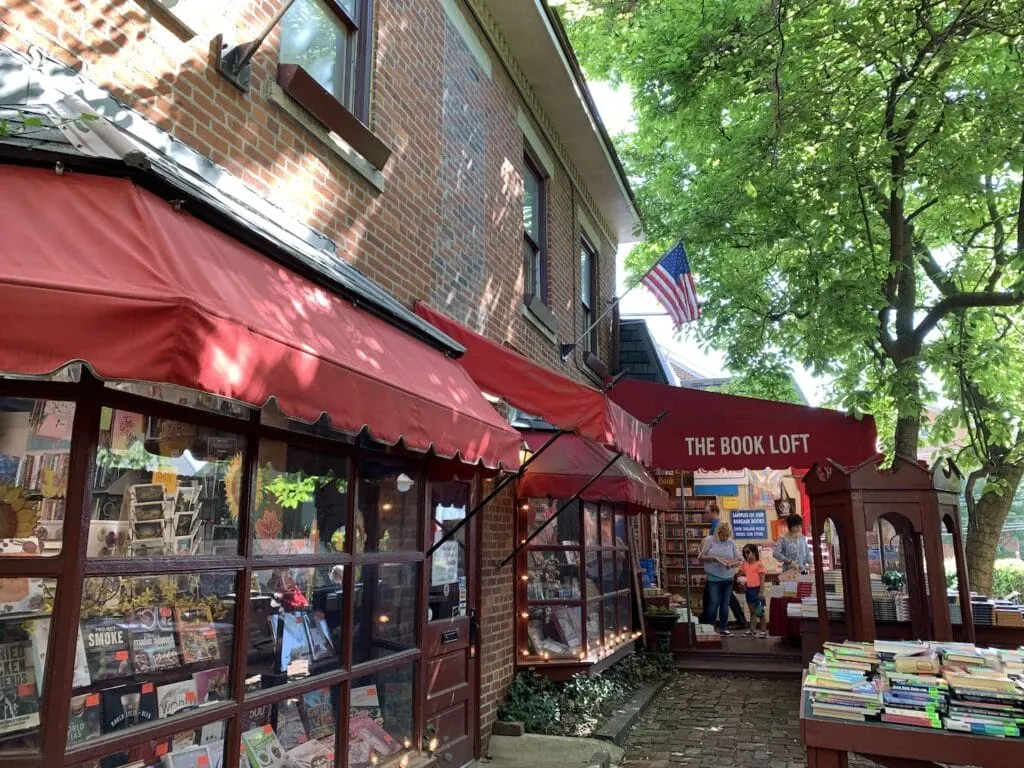 At least you will have something to read while you're waiting to find someone to ask how to get back outside (like I did).
Eat a Buckeye
You can't come to Ohio without eating a buckeye! Stop in to Kittie's Cakes while you are wandering the German Village for a bite-size cupcake treat.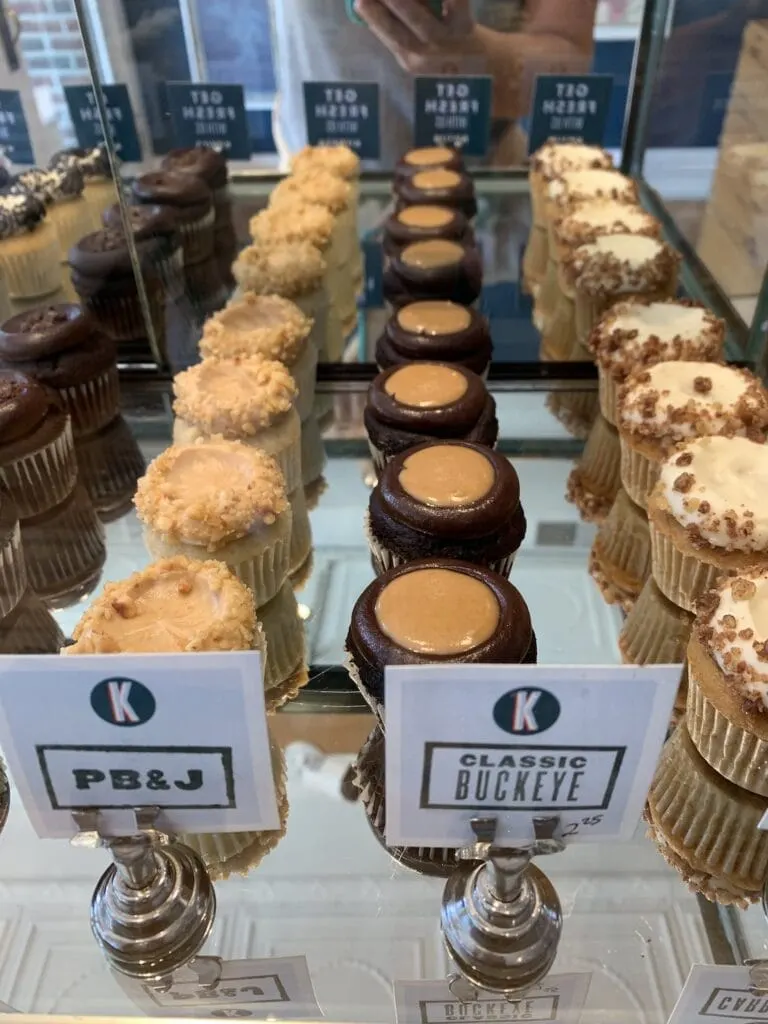 Learn Letterpress
Everything old is new again. Including the ancient art of typography and letterpress. Take an introductory class at Igloo Letterpress to learn why this lost art form is so special, and then make your own masterpiece to take home.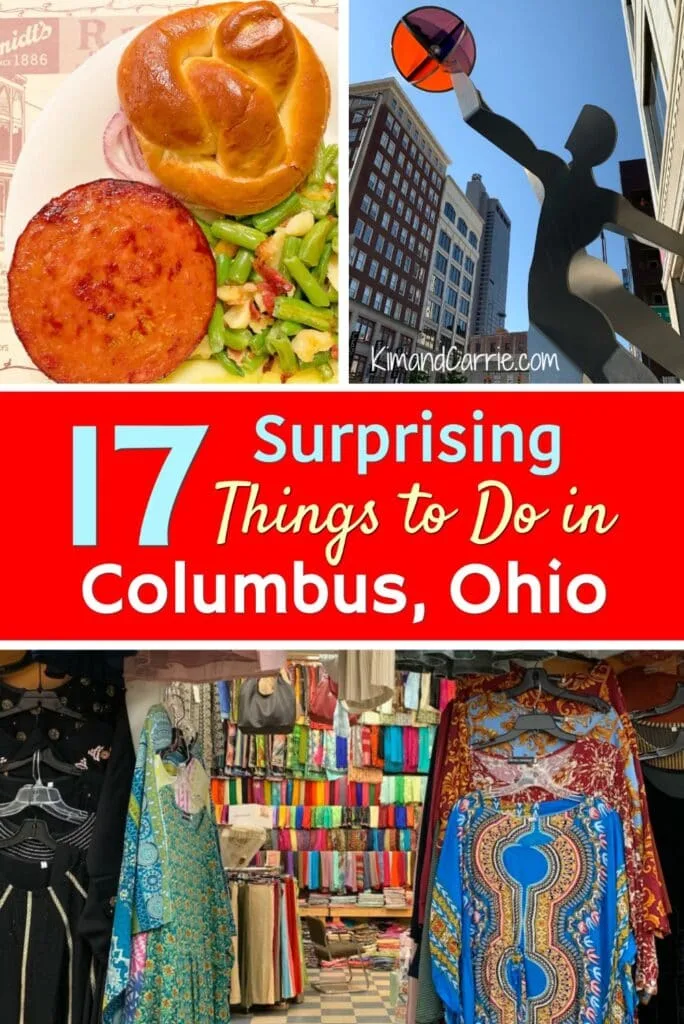 Try Unusual Ice Cream
Jeni's Splendid Ice Creams are just as the name describes. They are delicious confections made from some of the most unusual ingredients. There are several locations of the ice cream store around Columbus, including one in the North Market.
Stay in a Private Villa
Sure, hotels are great (and I highly recommend the Hilton downtown for its location). But if you want something to brag about, book a stay at a private garden villa close to the Columbus airport (when I checked prices, it was just over $100 a night!). You will stay in chic modern luxury while surrounded by beautiful gardens that even come with their own outdoor dining room.
Get up to $55 off your first Airbnb stay anywhere when you use my referral link (be sure to search for The Beautiful Garden Villa in Brookside Woods if you are trying to find this Columbus Airbnb gem)!