If you're like me you may have the itch to get outside and do some exercise after being cooped up all winter. If you have a little one and you aren't blessed to be in the way south with warm weather, you probably have the same dilemma I have.  It's too cold and windy for the little one to be in a stroller! Sure you can bundle him/her up but they will still get blasted by the relentless wind. He/she will probably be uncomfortable sitting there bundled up like the child from A Christmas Story as well. I'm going to share with you my simple solution – one I should have thought of on my own but didn't. If you are like me and miss the obvious things – here's a tip. Get a rain cover for your stroller! So simple! I never got one because I assumed I wouldn't be out in the rain with my son cruising around in the stroller.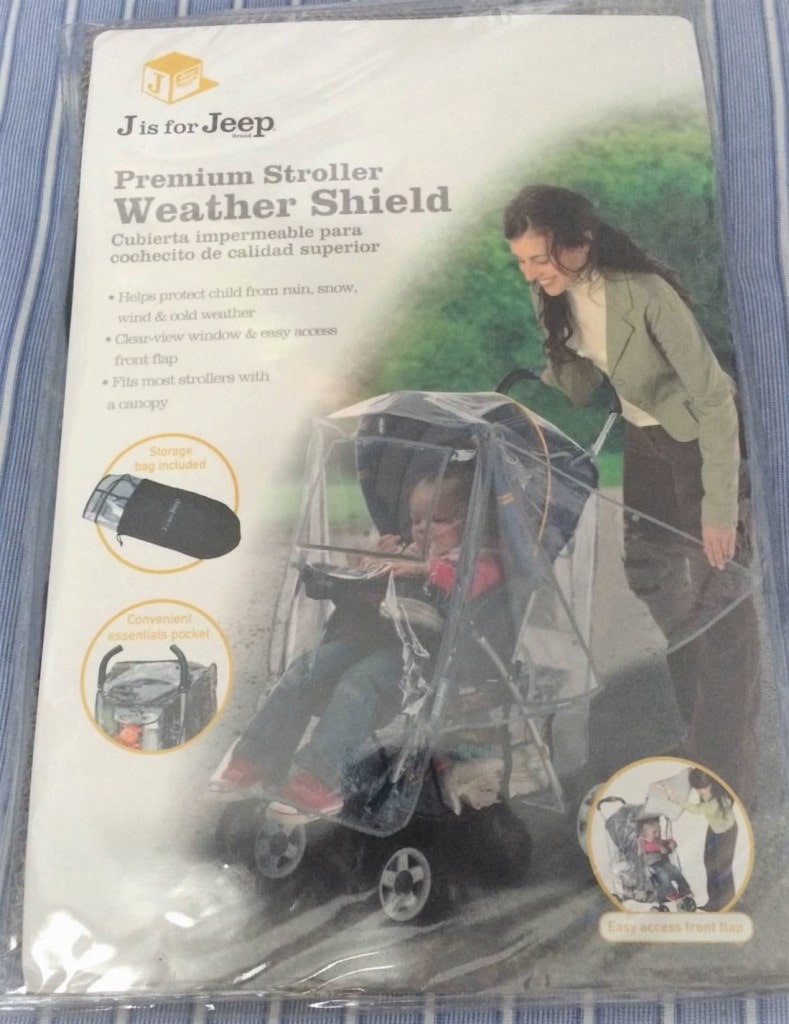 I decided to purchase the Jeep Premium Weather Shield and WaLa!! Instant wind protection. There are vents to keep air circulating and he is still able to play with toys, look around, and be completely protected.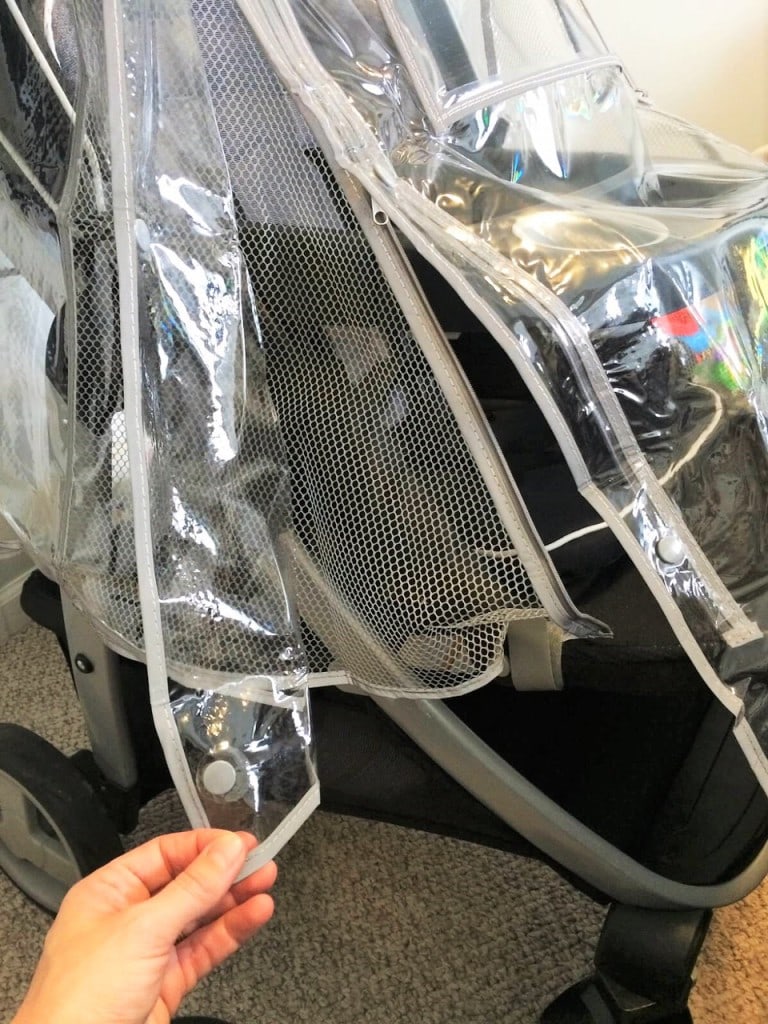 What I love about the Jeep cover is the zippered sides so that you can open one or both. Also the way that it wraps around the handle bar and provides an easy access protected pocket which is great storage for when it does rain and even when it doesn't.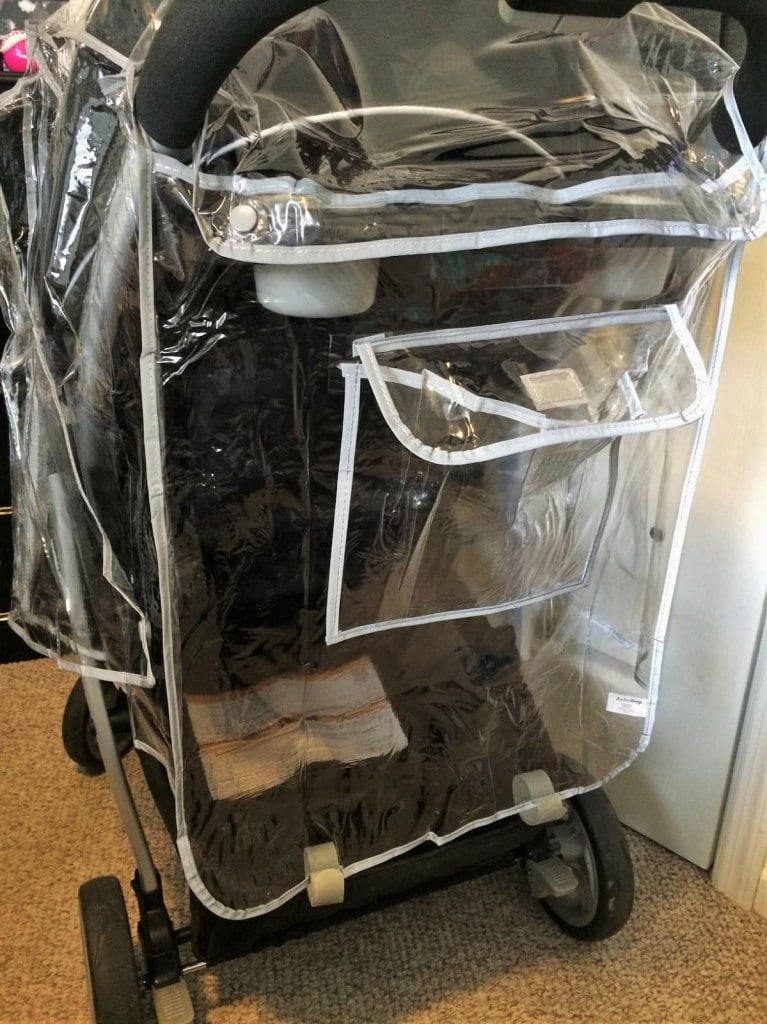 There are straps at the front and back to secure it to the stroller, keeping it from being disrupted by the wind and extra secure to keep little ones warm and dry. A carrying case is also included which makes it super easy to pack up and toss in my truck so that I have it whenever I need it.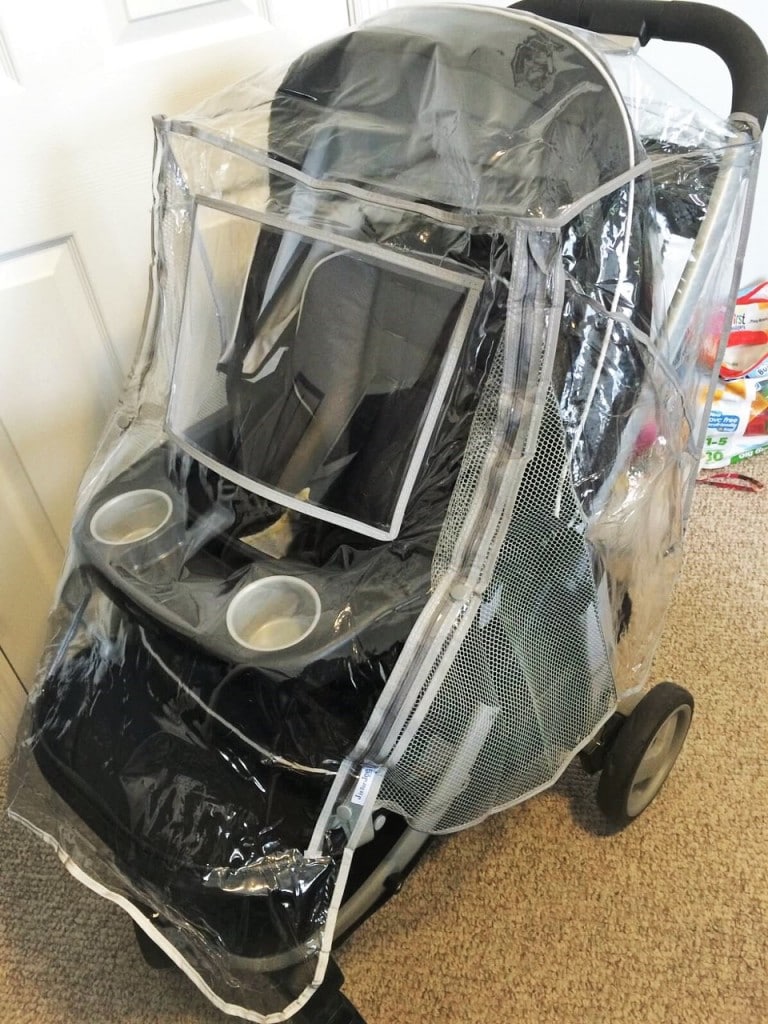 No more excuses and nothing holding us back!! Get a rain cover/weather shield and get out there with your little one! You will both be so glad you did!