I just spent an amazing three days with a NASA Social at Kennedy Space Center. We got an unbelievable behind the scenes look at NASA, visited SpaceX's launch pad and watched TESS (Transiting Exoplanet Survey Satellite) launch into deep space on top of a SpaceX rocket.
These amazing experiences were thanks to the NASA Social program which allows a select group of social media users to explore what it takes to launch spacecraft into outer space. Every NASA Social event is different and unique. Here's what happened at my latest NASA Social to launch TESS:
NASA Social: Day One
After applying (and being accepted) to a NASA Social online, you'll be given an itinerary and list of things to do (and not do), as well as what you can bring.
For our TESS NASA Social, we reported to the NASA Media Accreditation site first thing. This is important because without your NASA badge, you can't go anywhere on the government installation.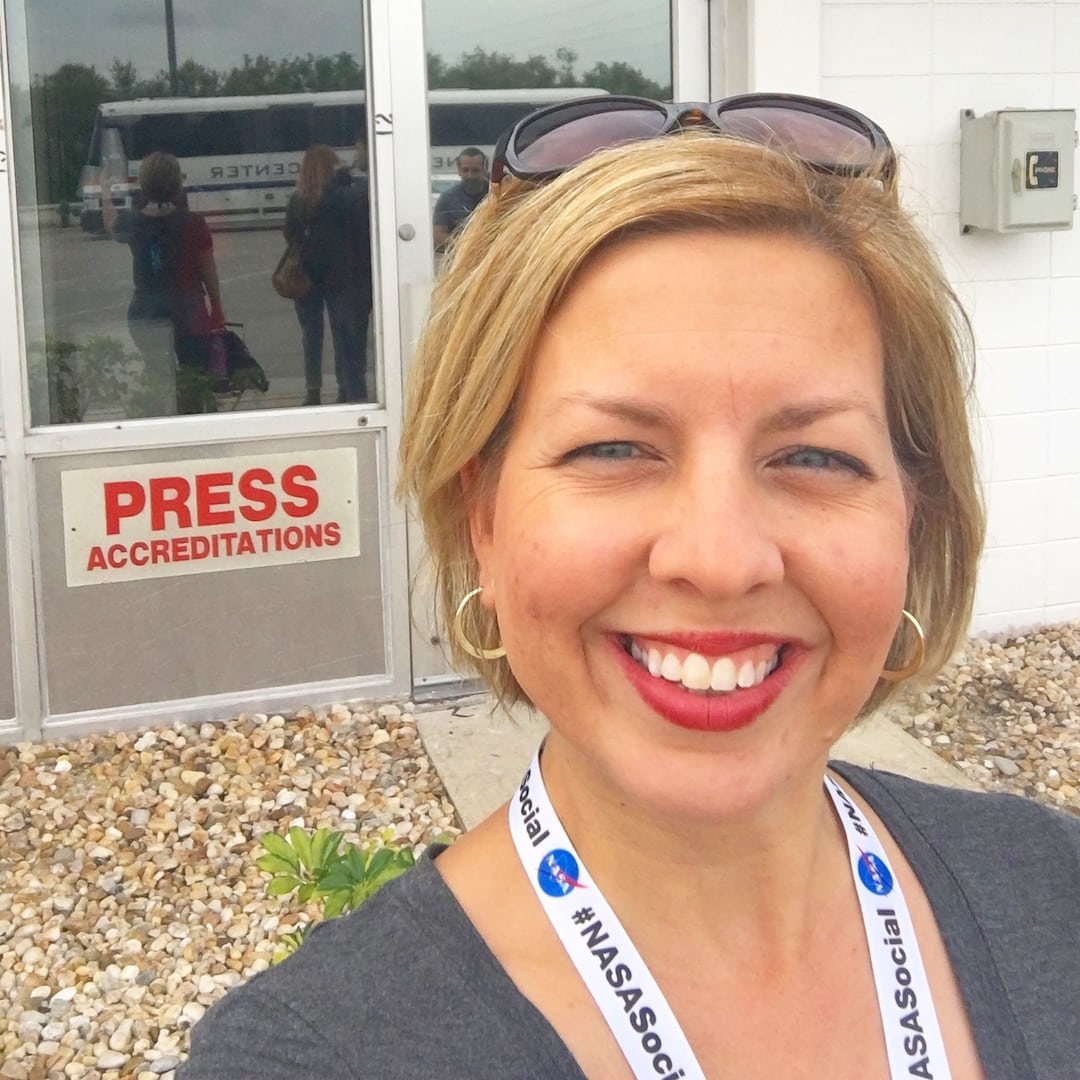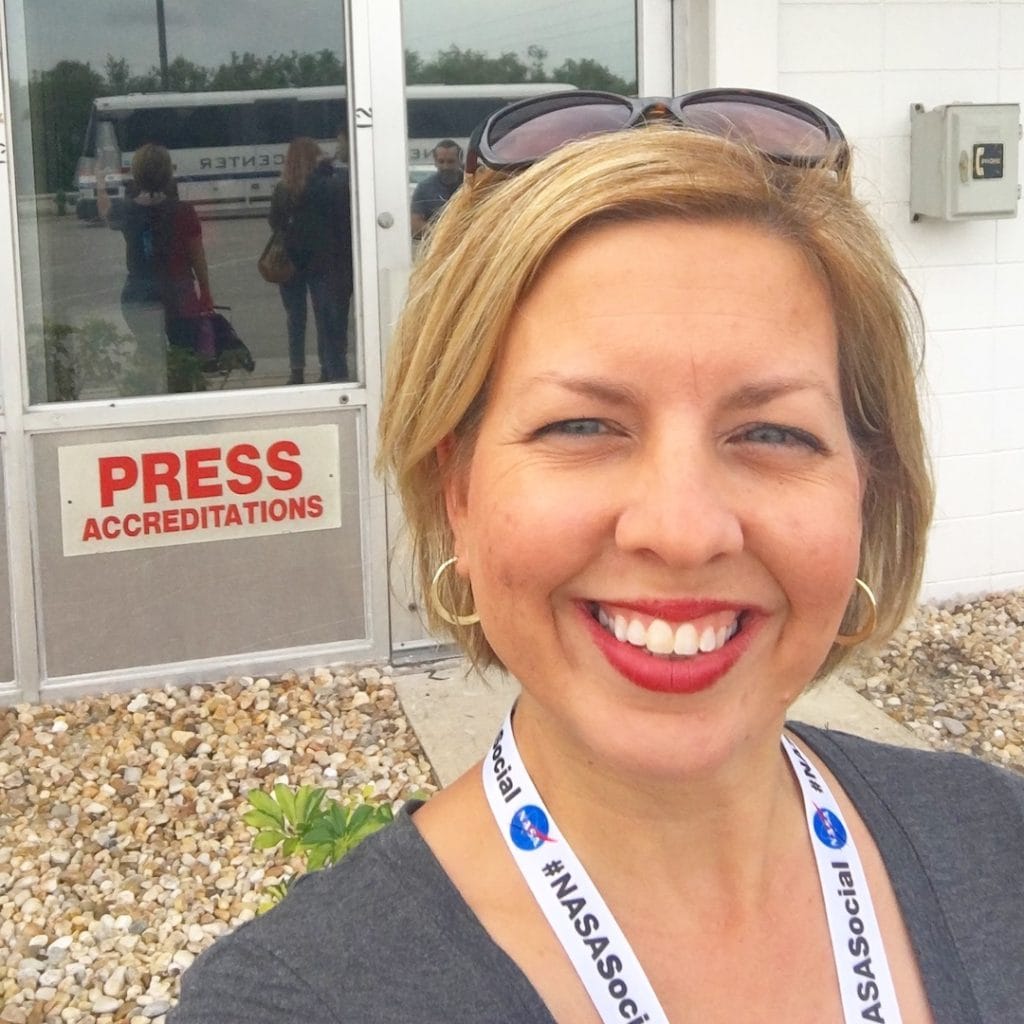 Reporting to a NASA media check-in site is like a dream come true for me. My two majors in college started off being Biomedical Engineering (so that I could work with astronauts) and Journalism (so that I could write about NASA). My life has taken a different turn from my original two majors, but Thank God I still get to write about NASA and see behind the scenes of rocket launches!
After checking in with the official IDs and going through a bag security check, we made our way to the NASA News Center Auditorium across from the Vehicle Assembly Building (VAB). This is where the NASA Social Briefing Live Show is broadcast live on the NASA channel. The audience is NASA Social attendees, but anyone can watch on TV and ask questions via social media.
The NASA Social shows are always so interesting. You might arrive not knowing quite what the mission is all about, but the speakers at the live TV show always manage to put things in perspective.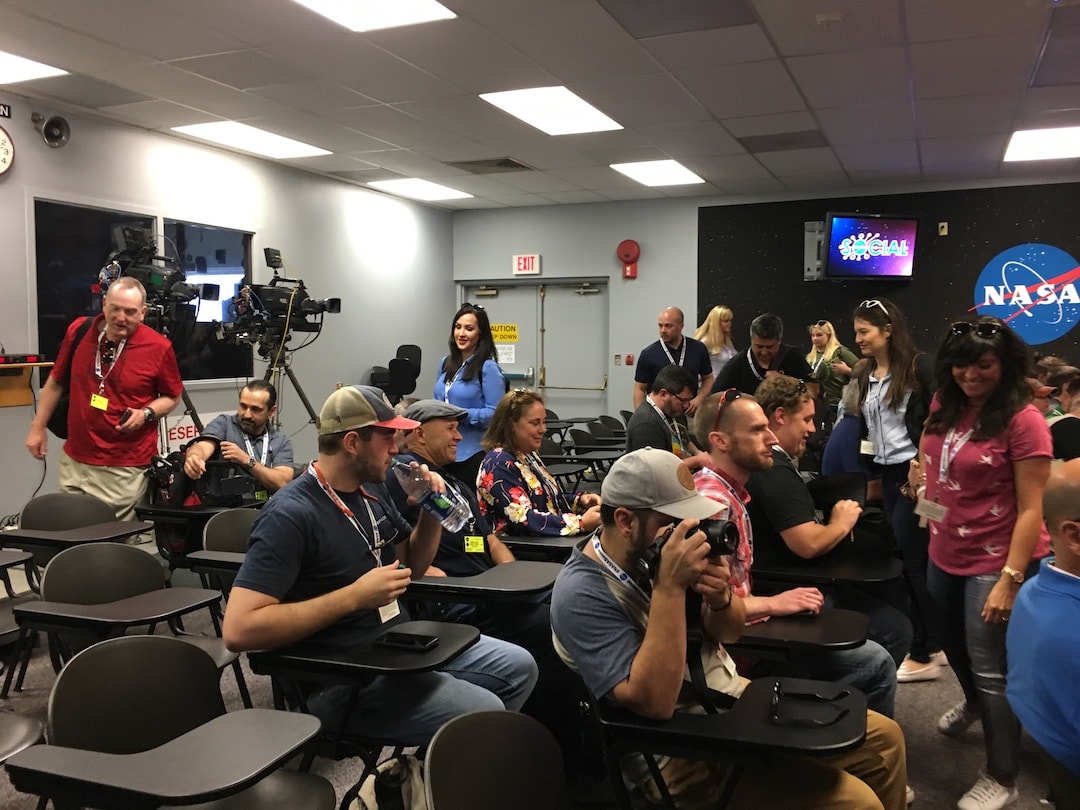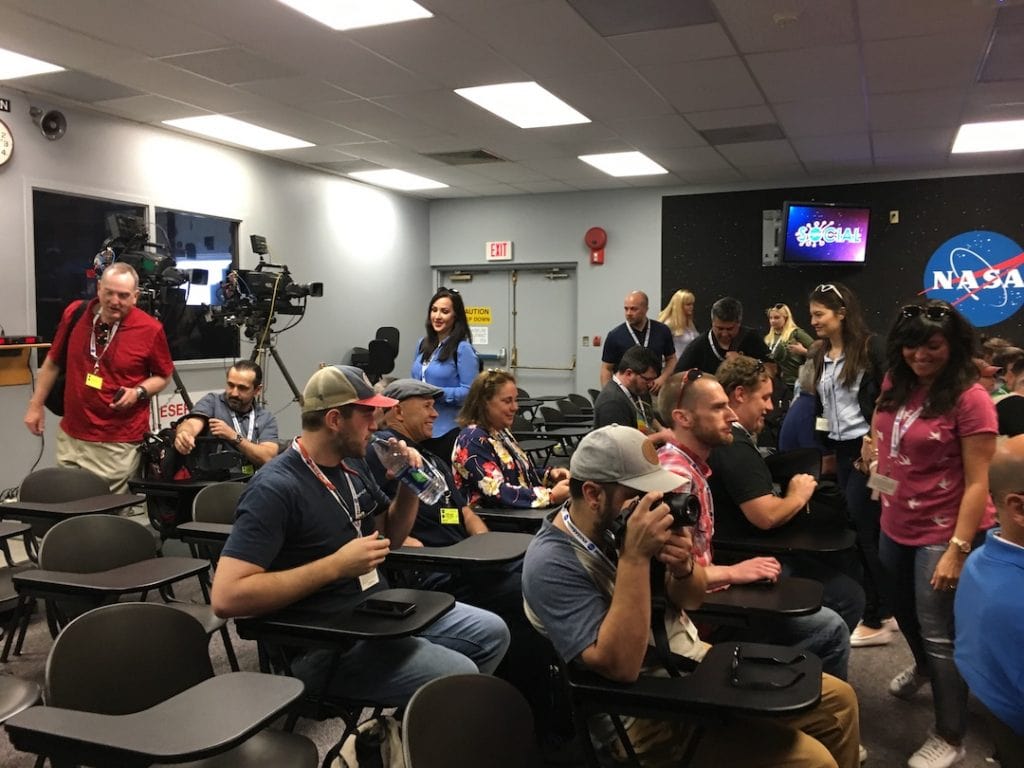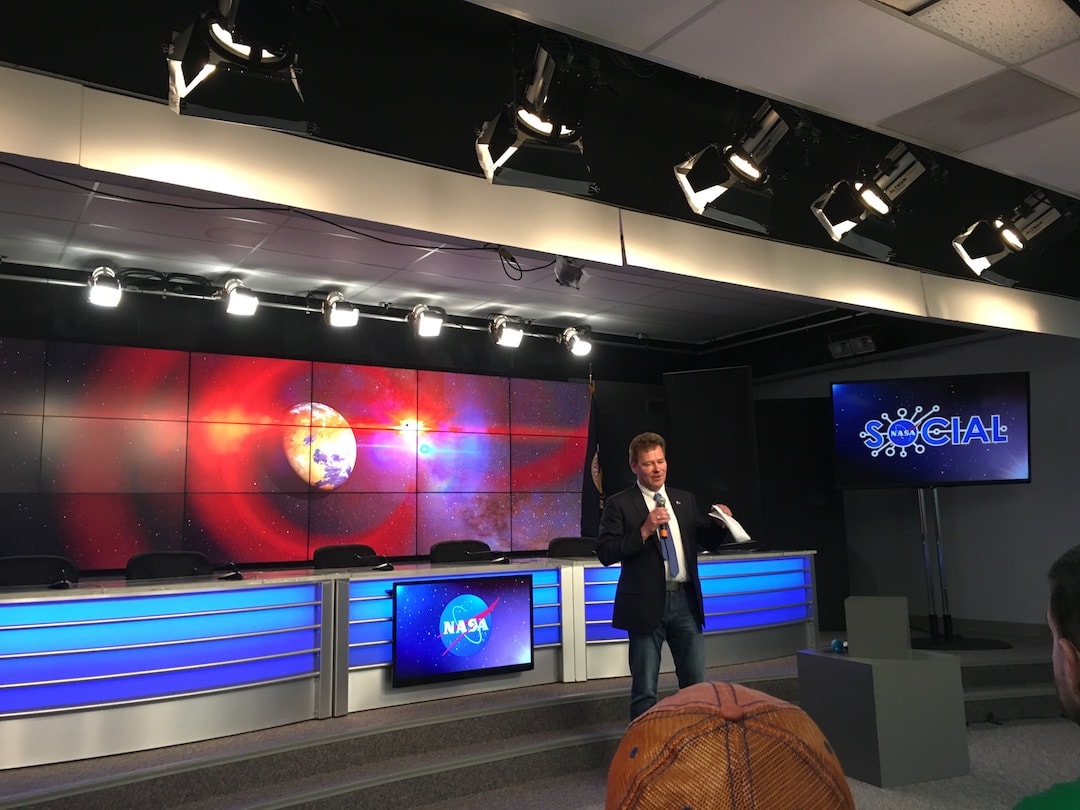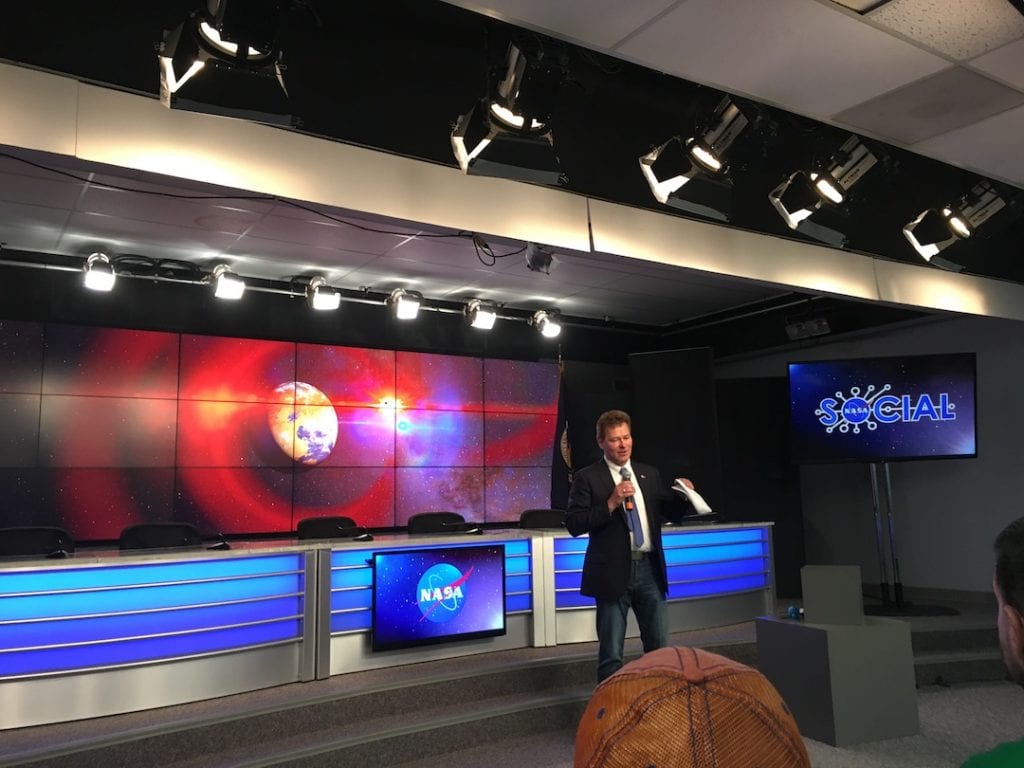 Speakers are usually someone from the launch team, as well as scientists that have been preparing for the upcoming mission. They are so passionate about the mission that you immediately become passionate about it, as well.
After the hour long show, we had the rest of the day free to enjoy Kennedy Space Center (KSC). There were TESS launch informational areas at KSC, as well as everything great that there is at Kennedy Space Center, such as the bus tours, the Atlantis exhibit, IMAX films, Rocket Garden, etc.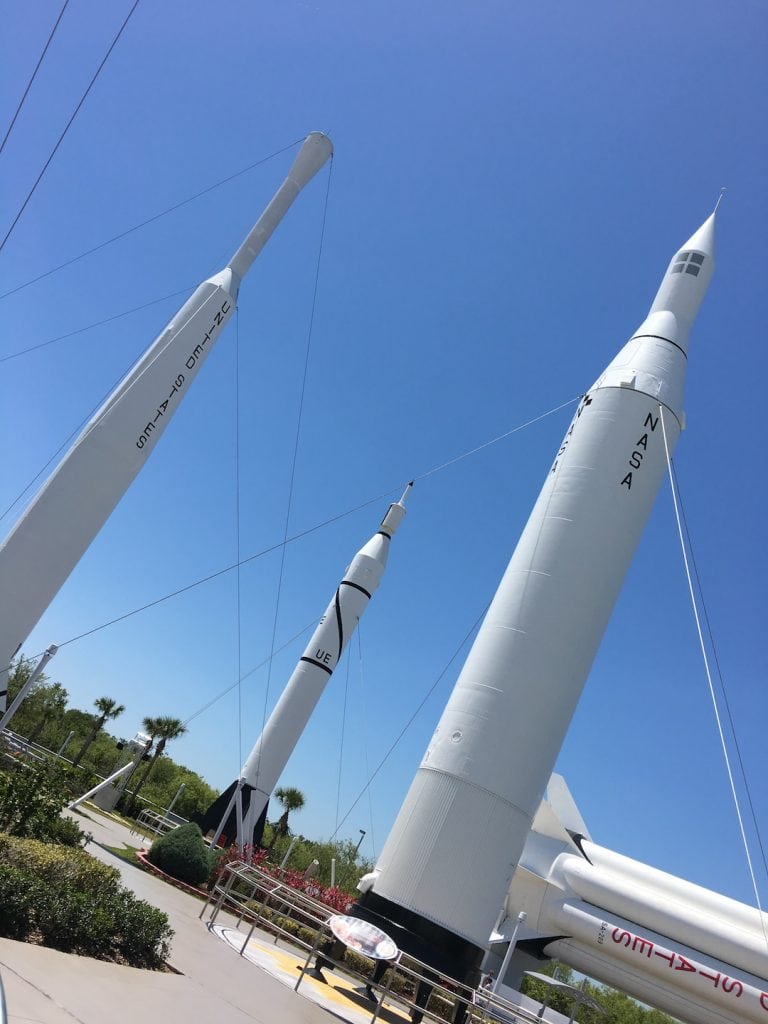 NASA Social: Day Two
While the first day of NASA Social for the TESS launch was pretty short, the second day promised to be much longer and packed with activities. The last activity was to be the SpaceX launch carrying NASA's TESS satellite. (See video below.)

We checked in at the NASA media site again and then took a bus to Swamp Works. Swamp Works is where a lot of the emerging technology is being developed for future missions.
Because of the sensitive nature of what goes on at Swamp Works, it was one of the few places we couldn't take photos or video. What they are doing in that building, though, is nothing short of amazing. From drones to work on Mars, to figuring out how to mine materials and create potable water, I could easily spend weeks discovering all of the innovative technology being created at Swamp Works.
From Swamp Works we went to Space Launch Complex 40.
Otherwise known as where SpaceX currently launches from.
This was so AMAZING!!!! The opportunity to be near a SpaceX facility is exciting enough, but to be able to get near the rocket that was going to be launching in just a few hours?!? Well, that is priceless!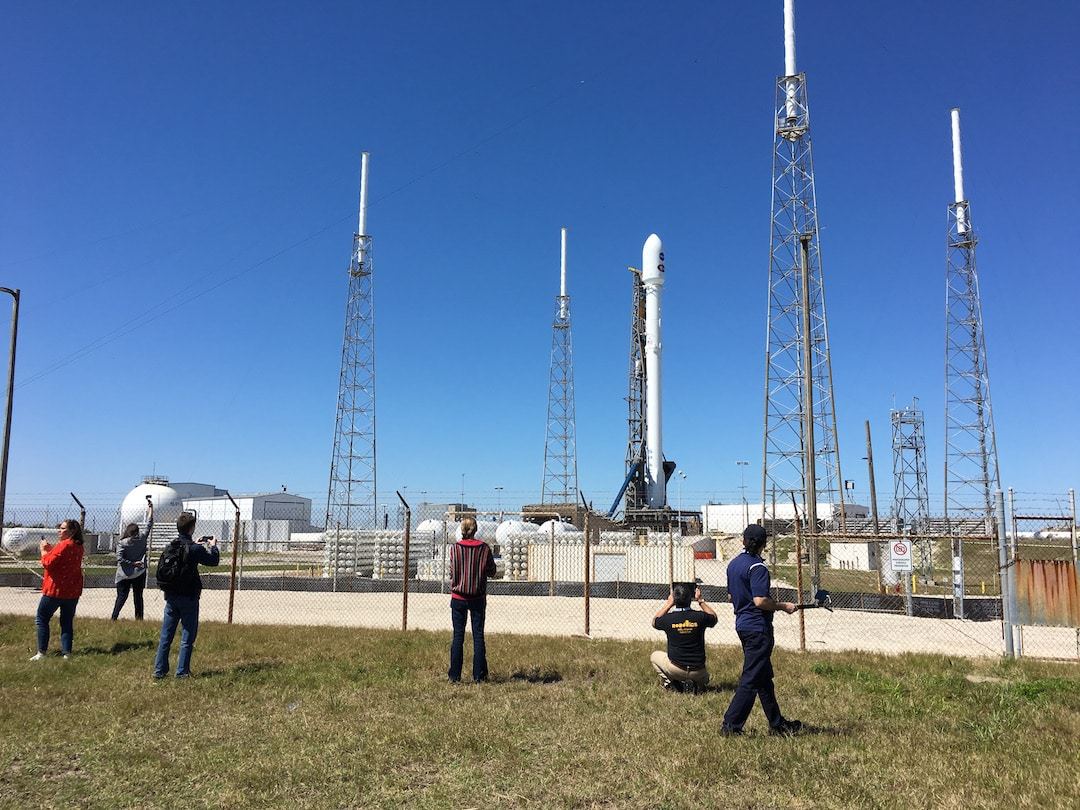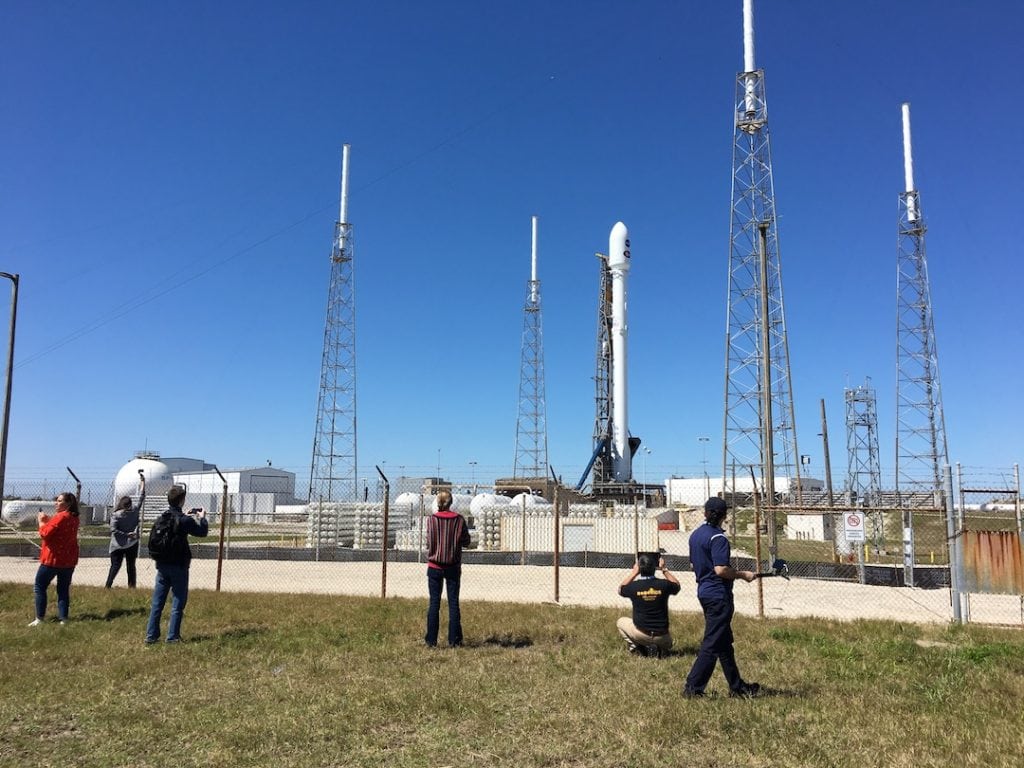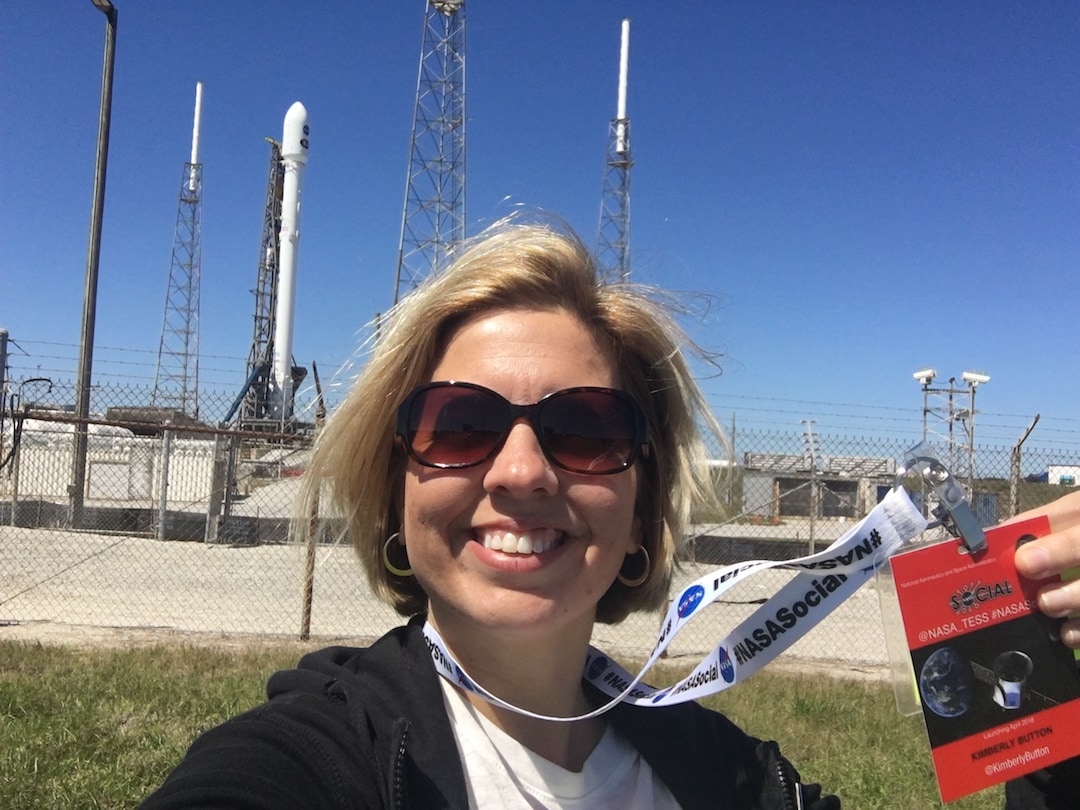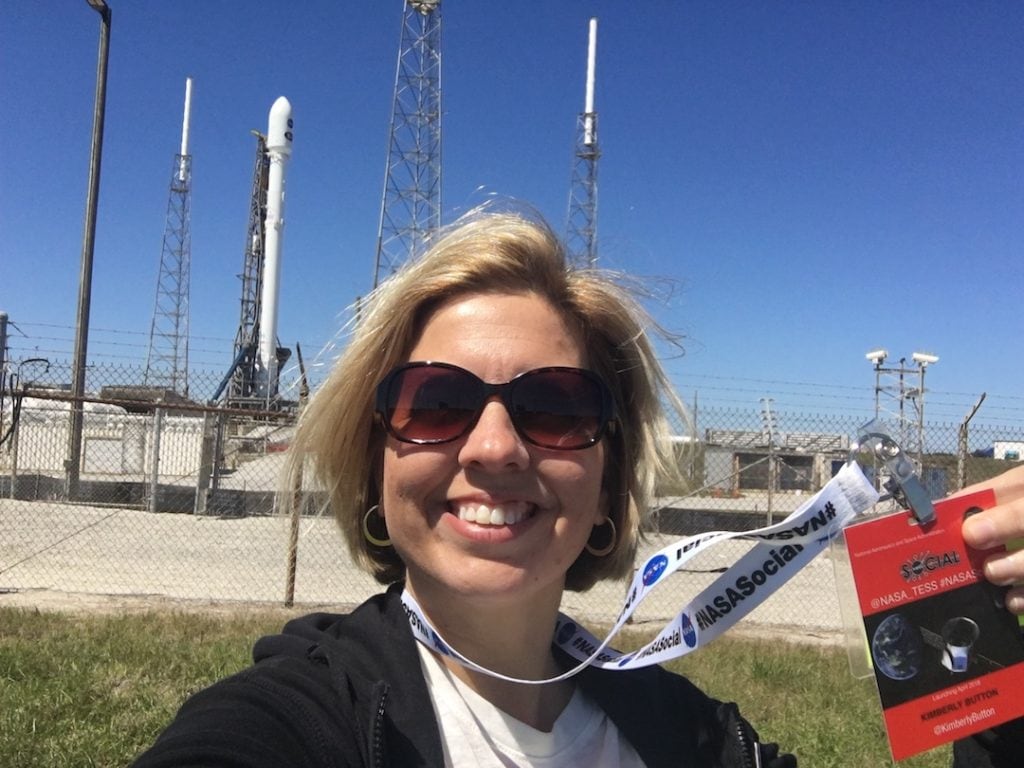 We spent 30 minutes taking photos, live streaming, doing videos and generally just sitting in awe looking at the towering rocket.
When you get that many space enthusiasts together, and we're all sitting in front of a SpaceX rocket, it's a pretty cool feeling.
No one wanted to leave. But you can only stay for so long on an active launch pad.
So we headed to a launch facility that will be active in the future, Launch Complex 39B. This launch complex was active during the Apollo missions and Space Shuttle missions. Currently, it's being renovated for upcoming NASA missions.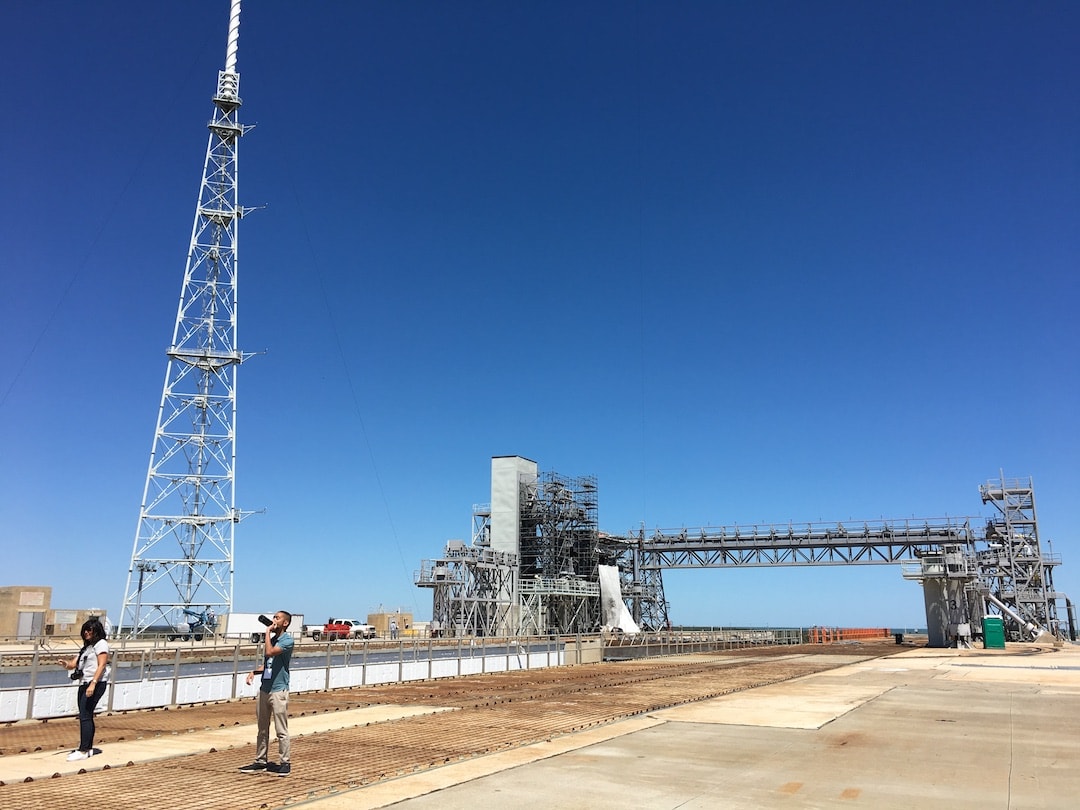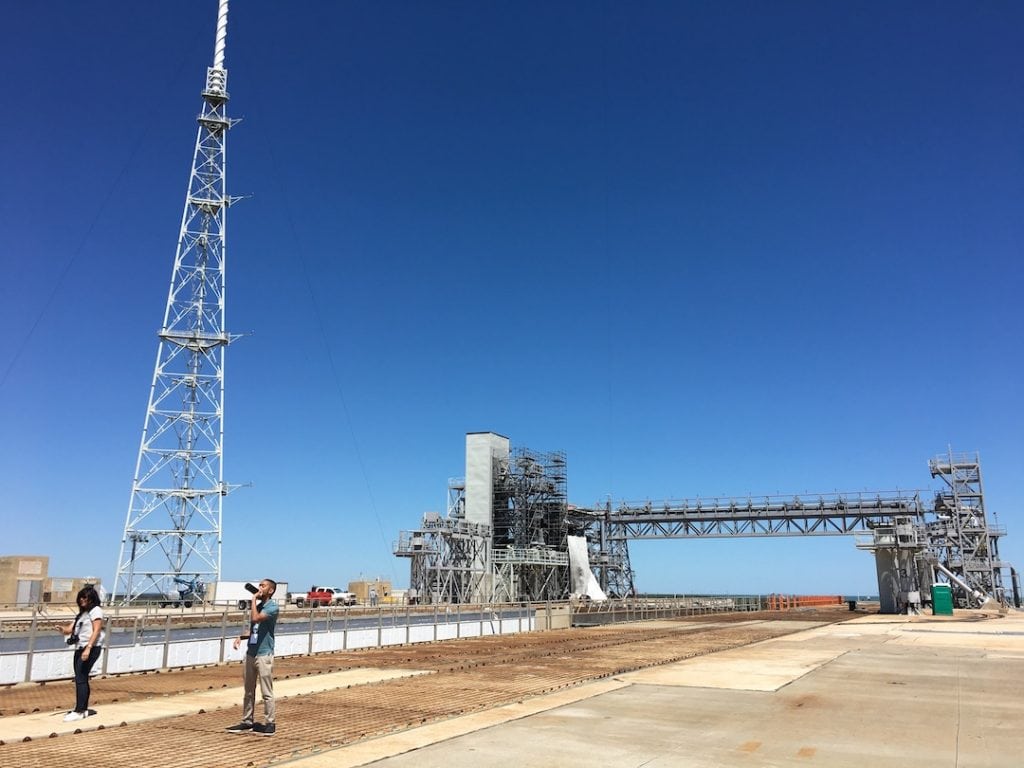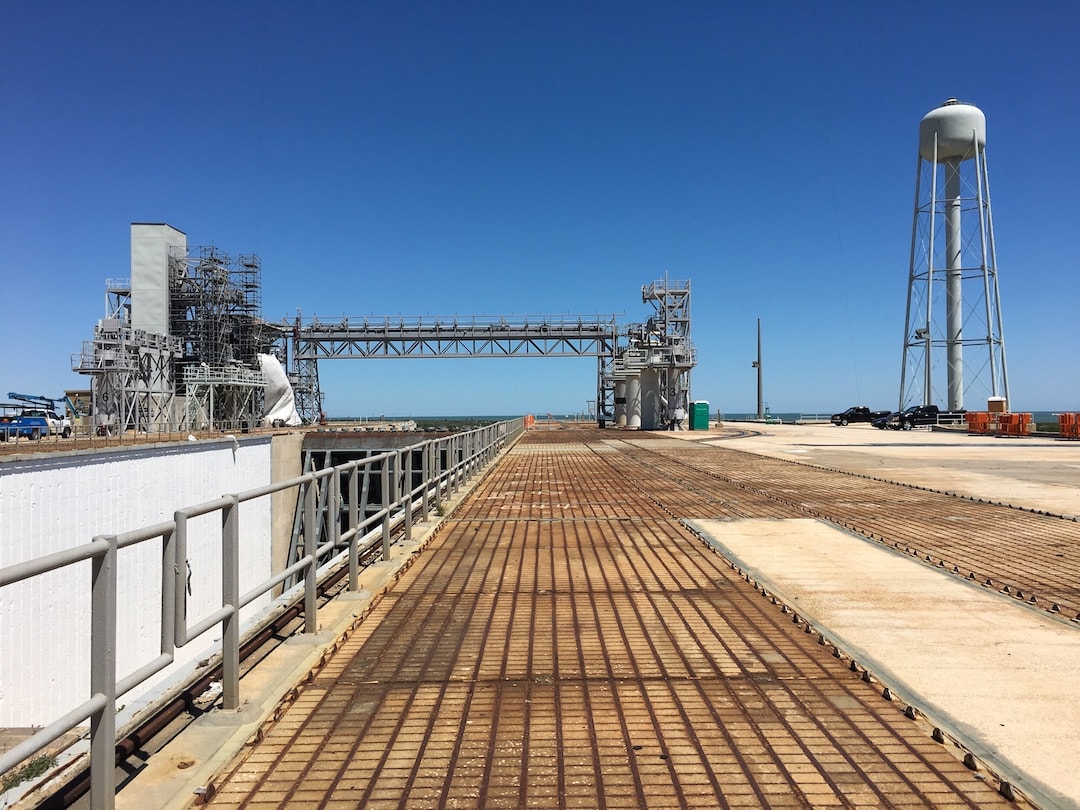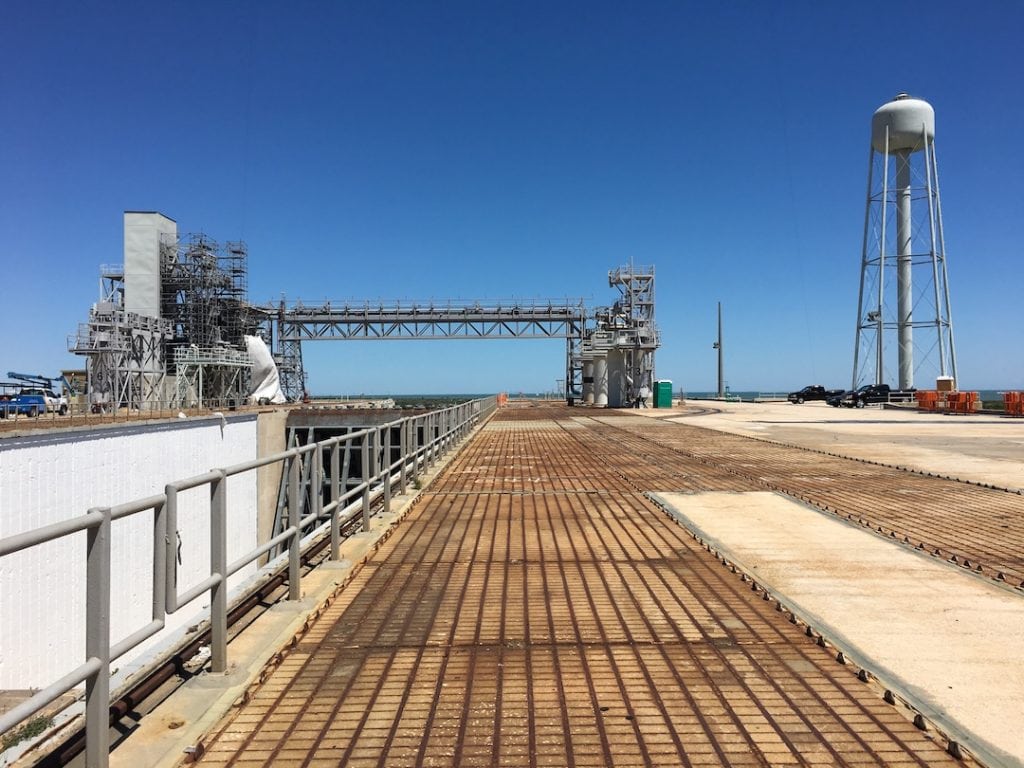 It's the second time I've been on Launch Complex 39B during the renovations. And it was just as exciting as the first time. Standing on the actual concrete where the Space Shuttle crawler has traveled before carrying an actual space shuttle sends chills up my spine. It is historic and monumental. It's as if you can feel all of the hopes and dreams of each mission while standing on those weathered pads.
Later, at the NASA Press Site Annex, we listened to speakers from NASA and the TESS mission. It's an opportunity to ask whatever you'd like, from the very basic questions to very technical ones.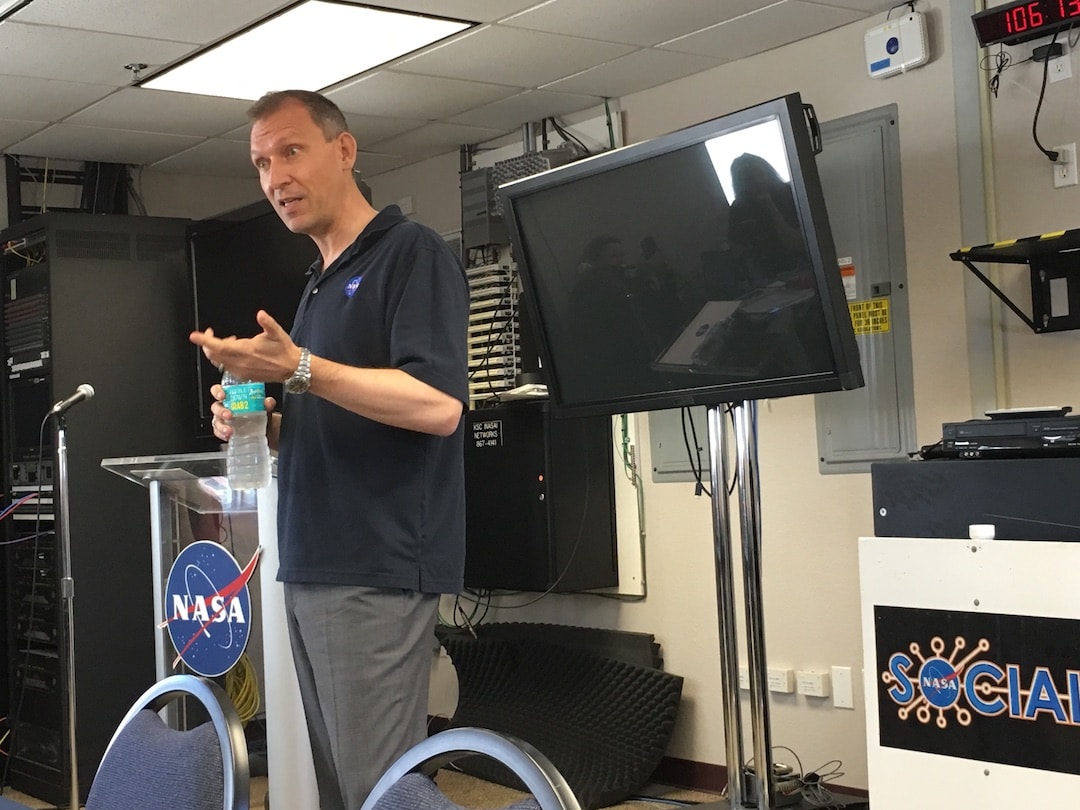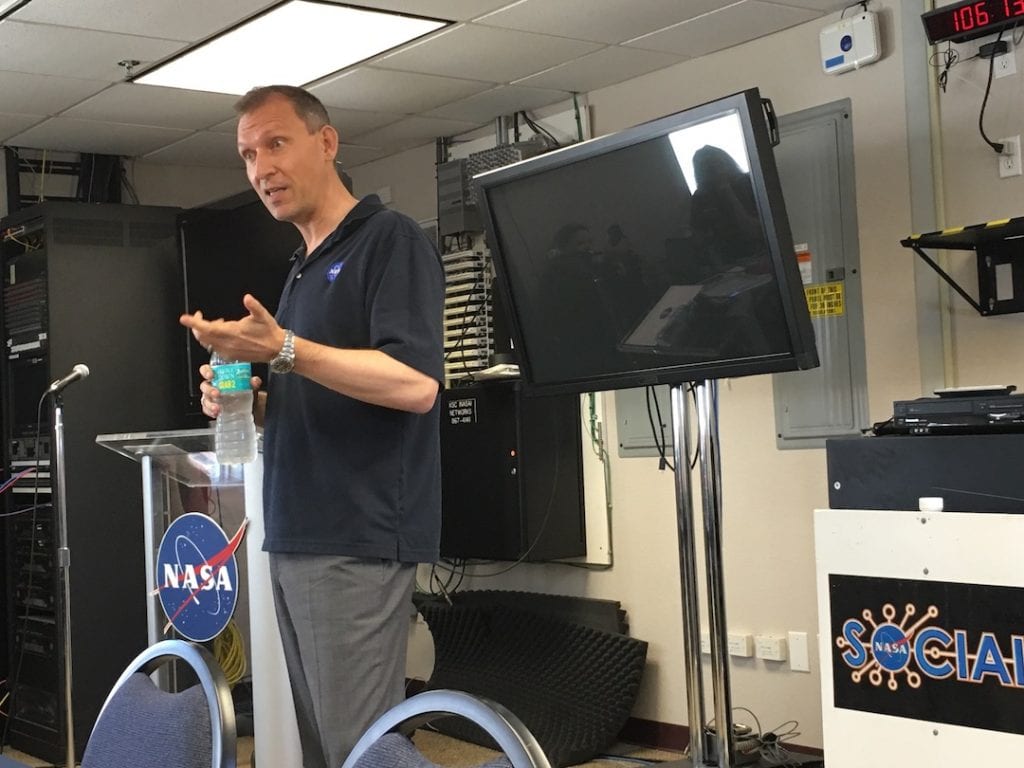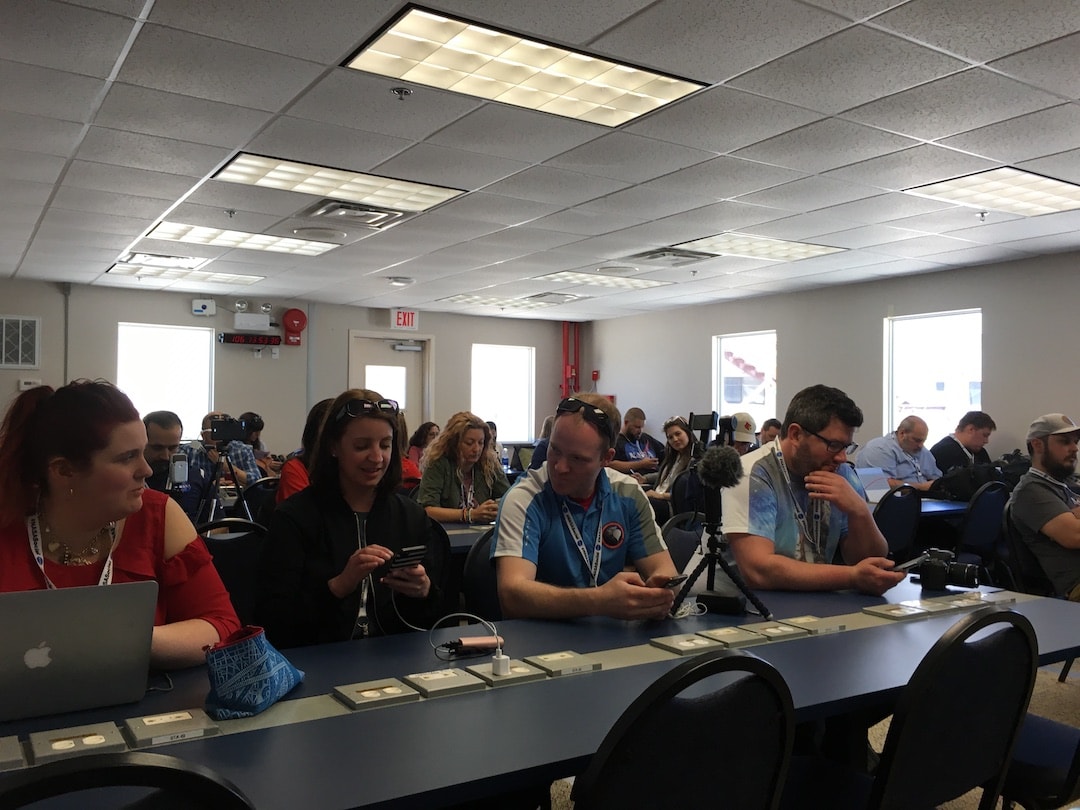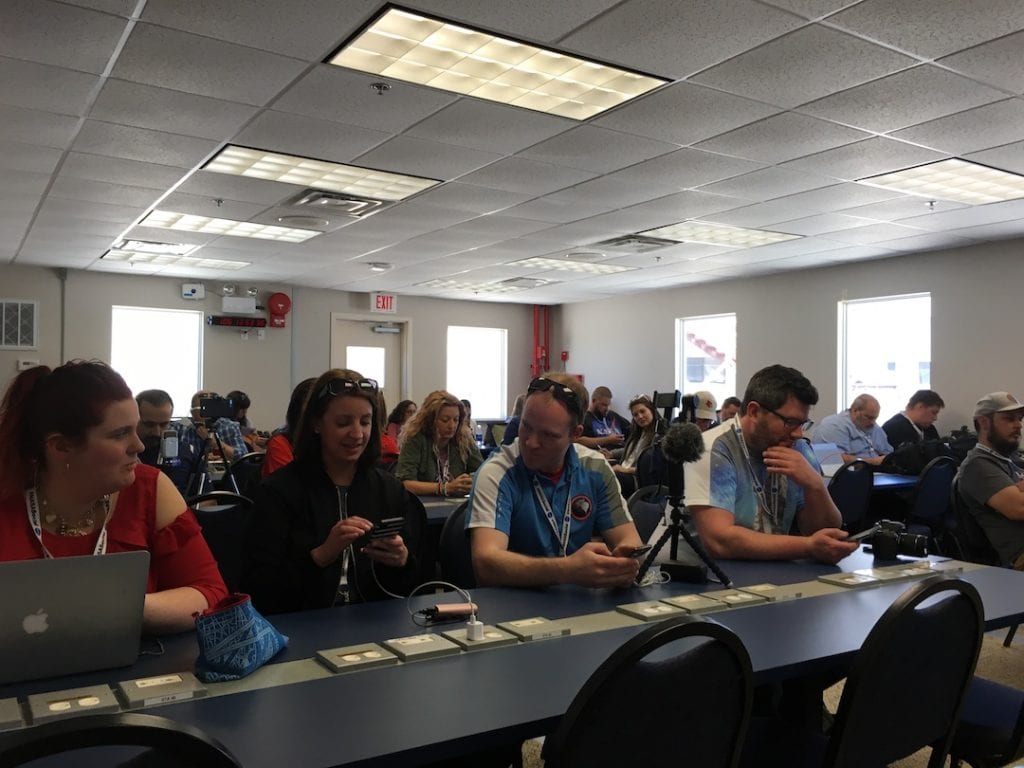 Everyone is on a different level of understanding space flight and the exact mission of each NASA Social. So there are no wrong questions. And there is no base line of knowledge that you have to know in order to be on a NASA Social. You just need to appreciate the importance of space flight and be able to communicate that to your social media followers.
We then went to the Vehicle Assembly Building, an amazing place that is on every space enthusiast's bucket list! Walking through the massive cargo bay doors, you'll immediately feel tiny. This building is where the Space Shuttles used to be assembled. Which means it is HUGE!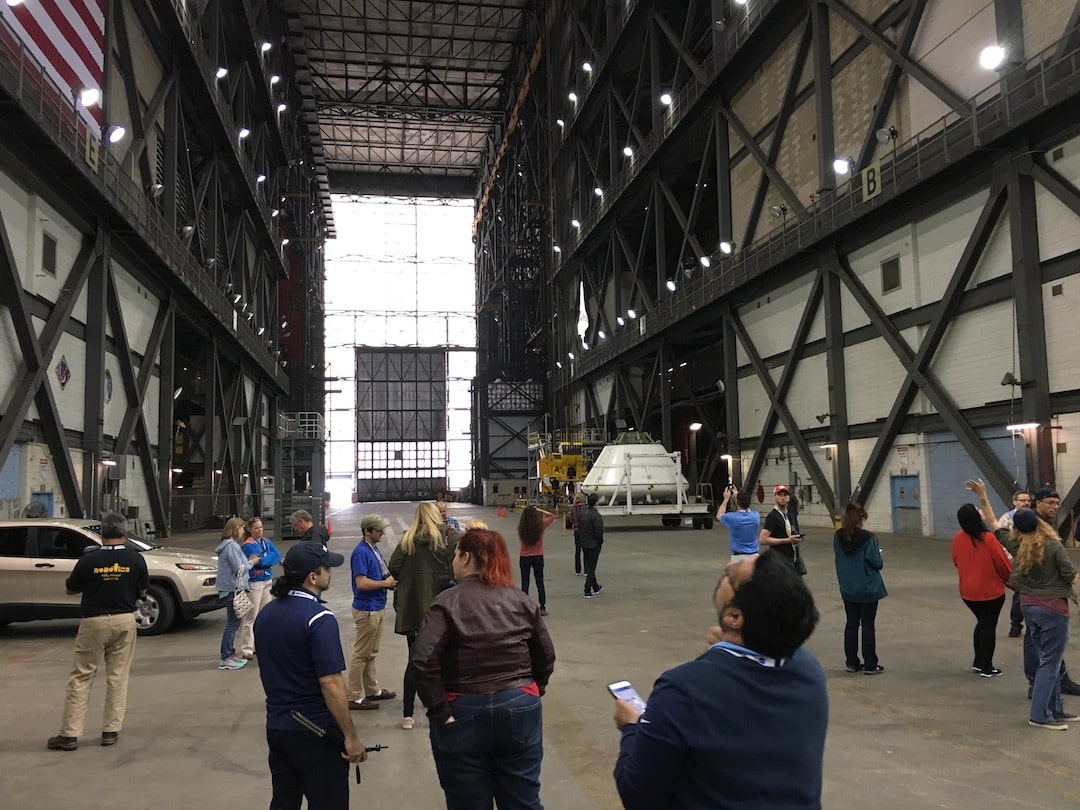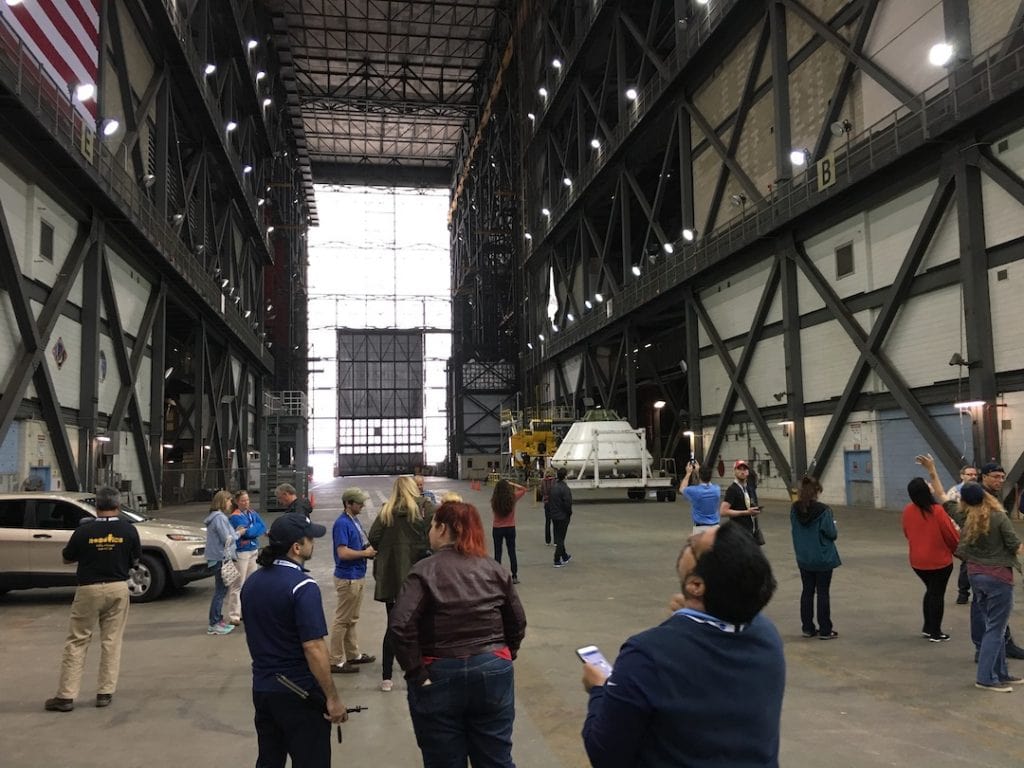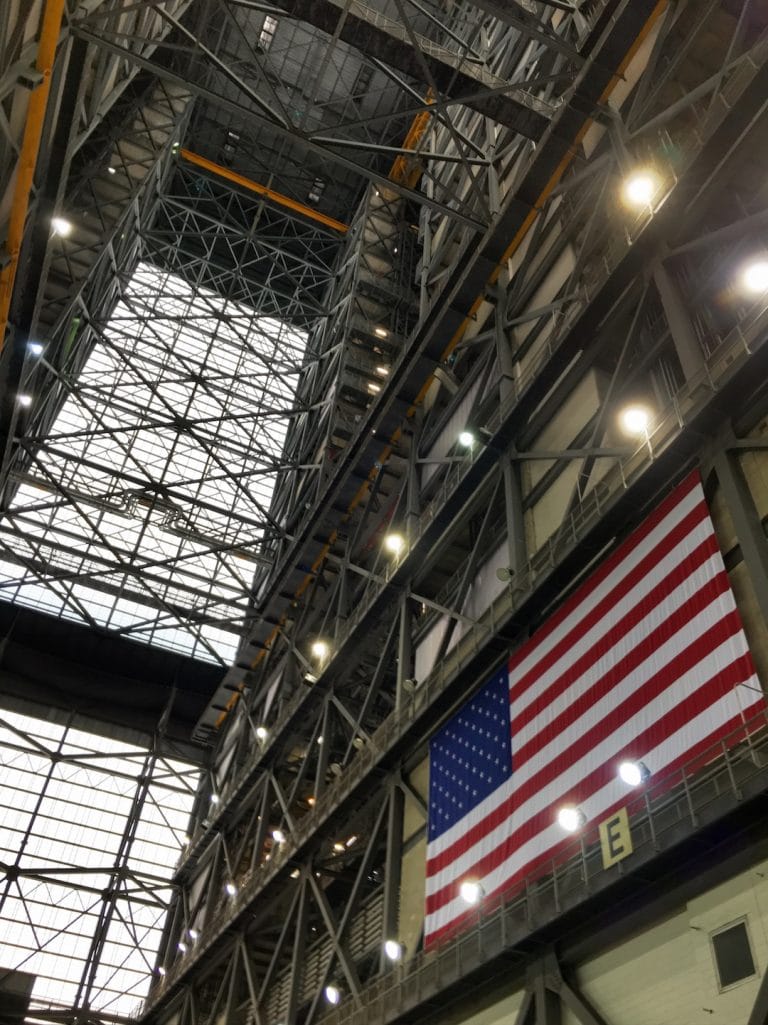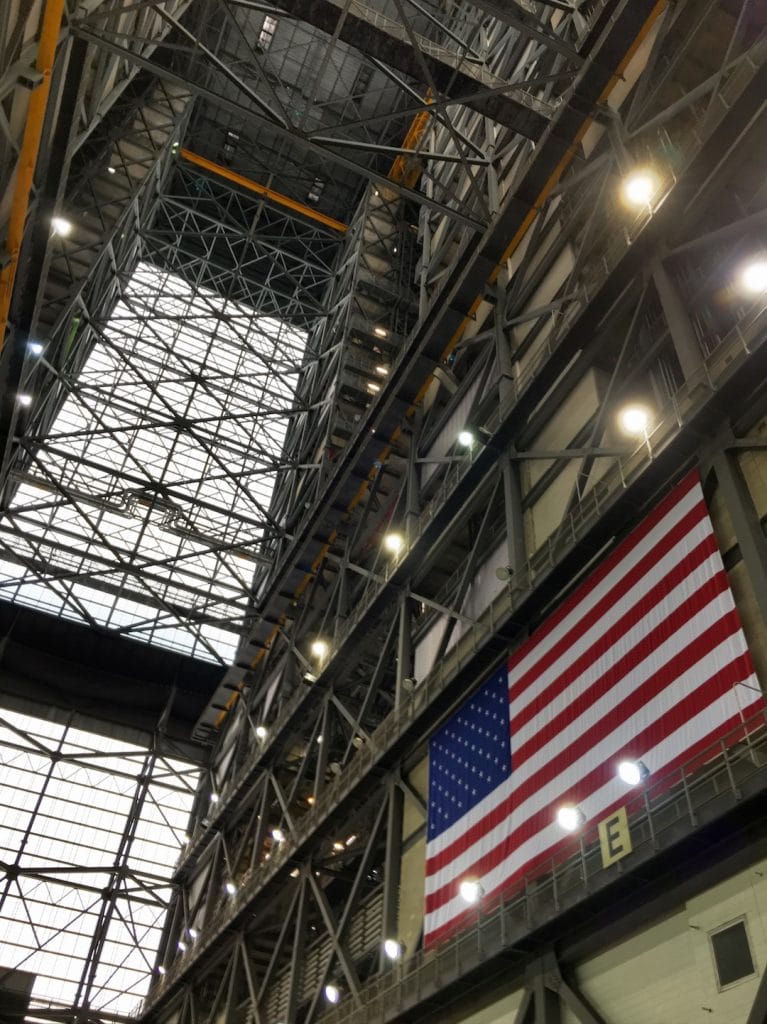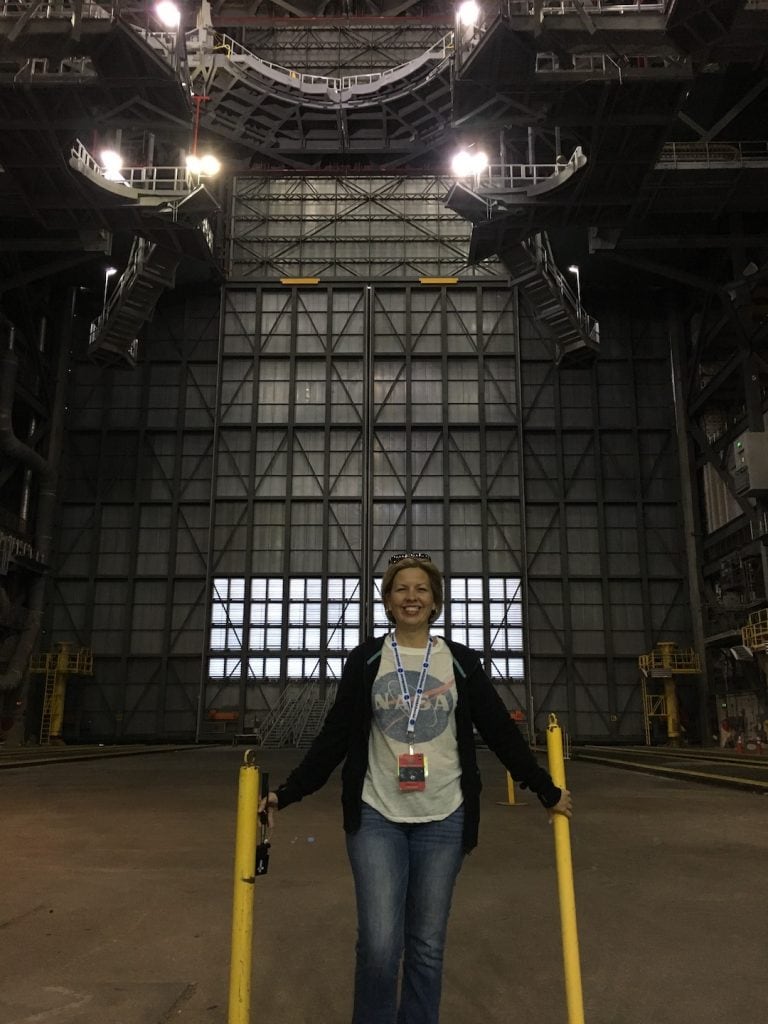 After all of the photos and videos in the VAB, we went to the Launch Control Center next door. Inside the Launch Control Center, we couldn't take any pictures. But the chance to stand near the Flight Director's desk was surreal. Seeing the rows of computer monitors, and knowing this is where the decisions about launching or not launching are made, was overwhelming with its importance.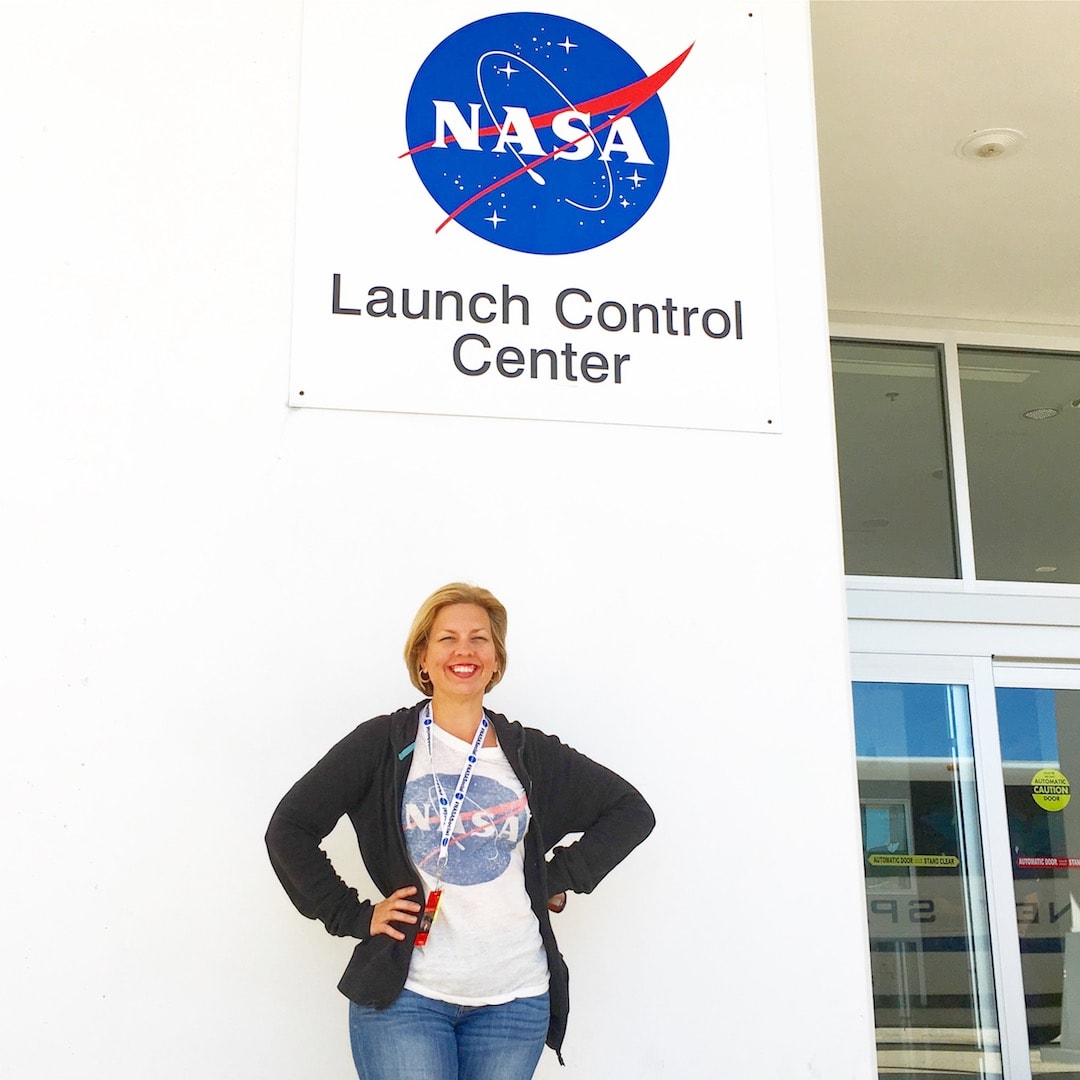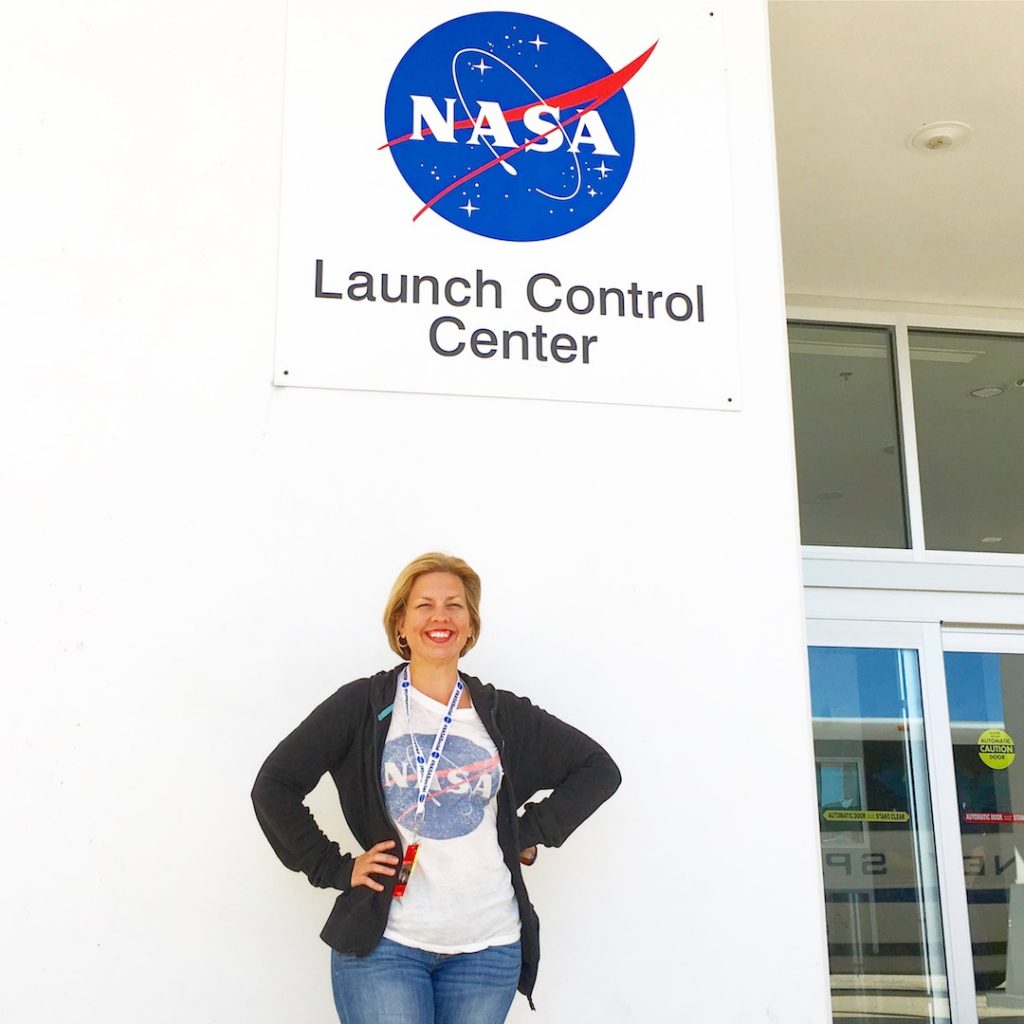 Ironically, it was at the Launch Control Center that the group found out that SpaceX had cancelled the TESS launch for that day due to technical issues.
We continued with our scheduled activities, including a visit to the Shuttle Landing Facility. I had seen this space shuttle replica while walking the Gateway to Space 5K on the space shuttle runway (one of the very few ways that the general public can get access to the facility), but I hadn't been there from this vantage point by the control tower.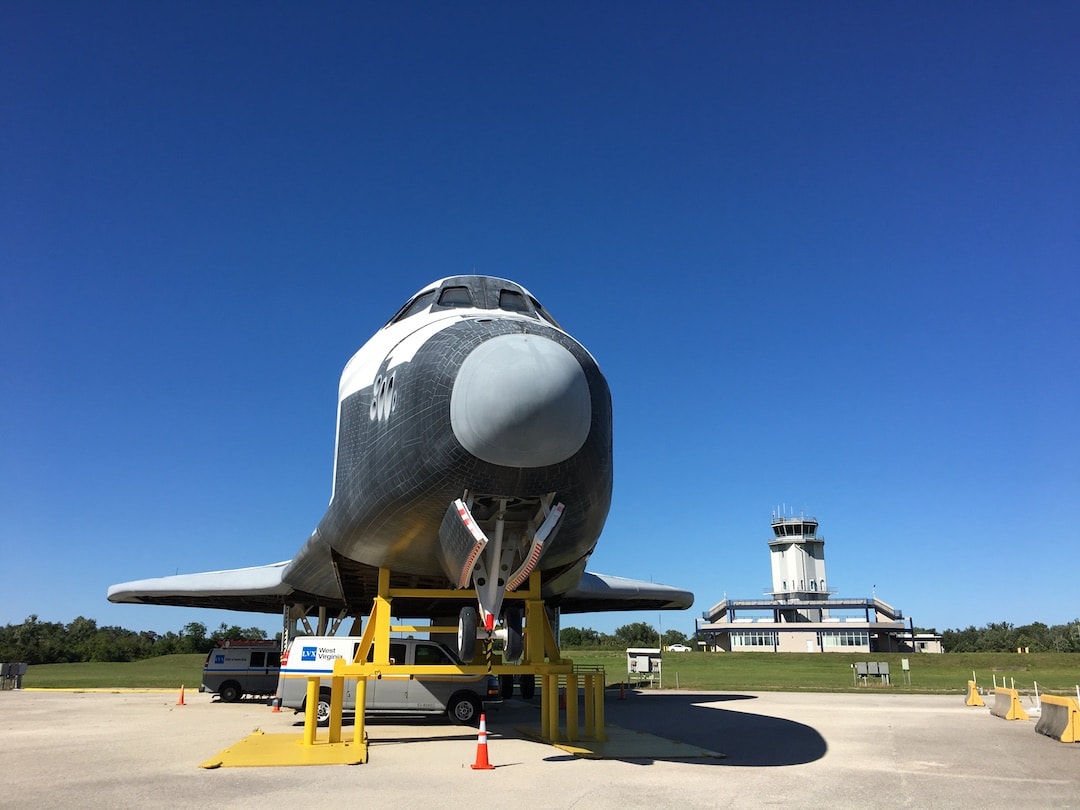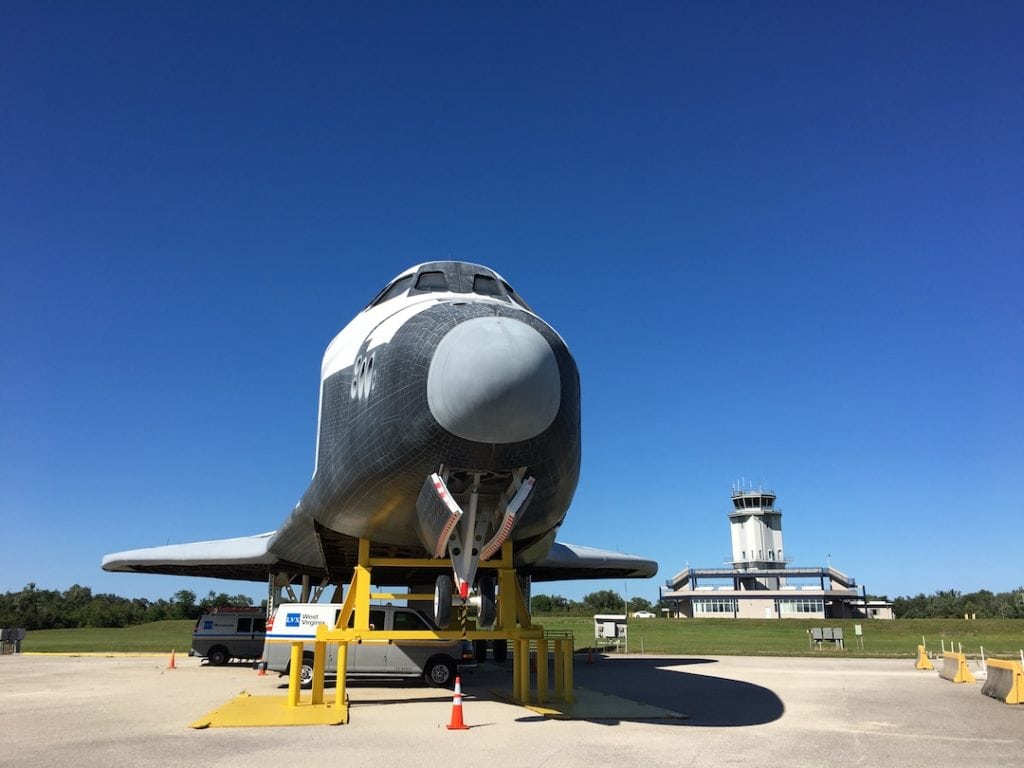 A plane actually buzzed over the top of the bus as we arrived, and we were able to see another private plane take off on the runway while we were there.
Day Three: TESS Rocket Launch
The rescheduled SpaceX launch actually occurred 48 hours later. Several NASA Social participants had travel plans that couldn't be changed to get to see the launch. So they had to miss it. For everyone else, though, we were still invited to come back to NASA to watch the launch from the media viewing site.
We boarded buses and were transported to a reserved site adjacent to traditional media's viewing site (all of the local TV crews). With beach chairs, blankets, tripods and bug spray, we made our way to the water's edge. On the other side: the SpaceX launch pad.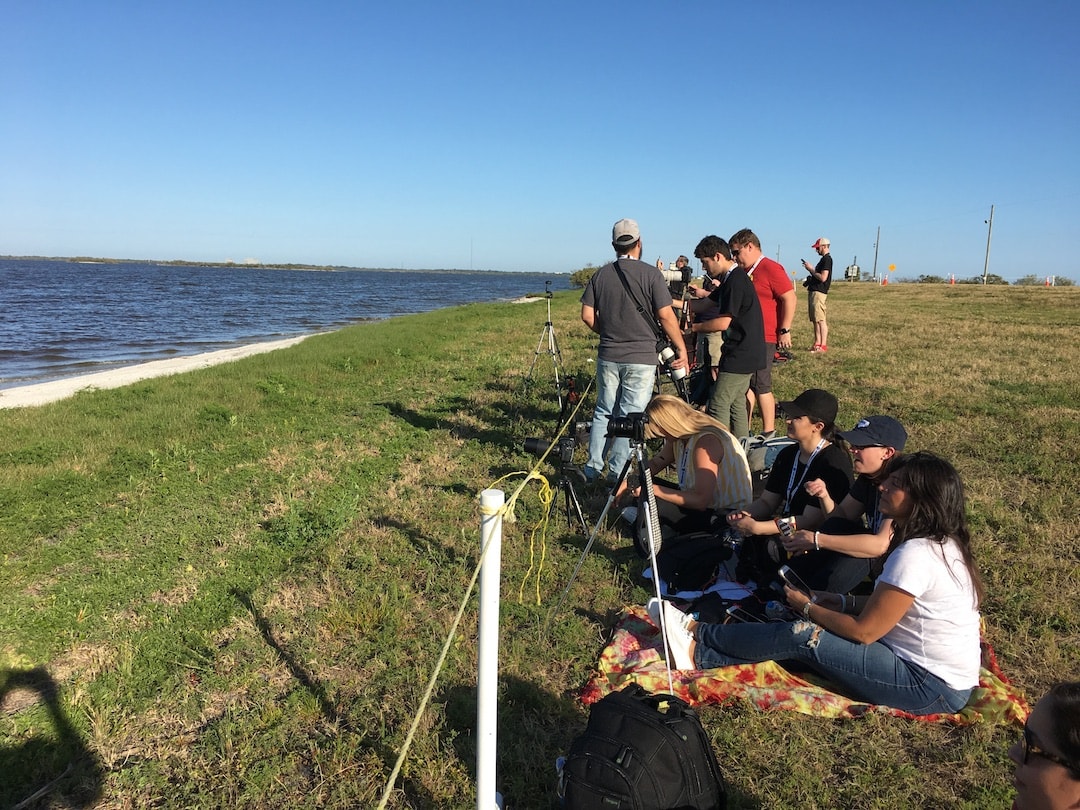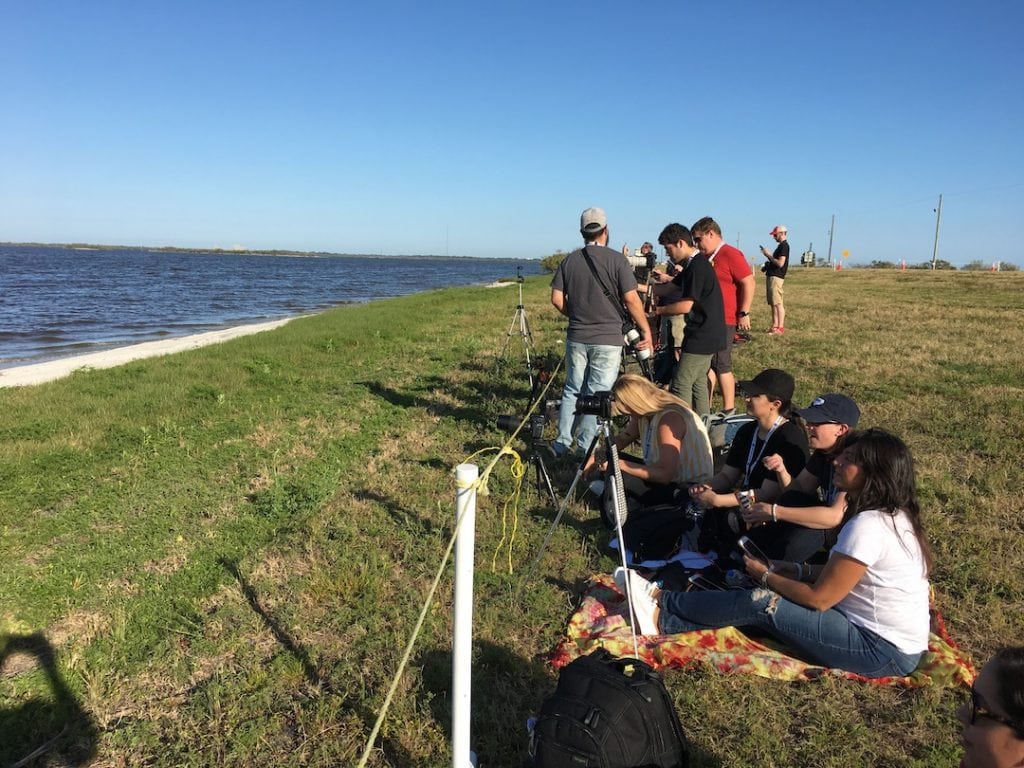 Eagerly awaiting the rocket launch that was about an hour away, we talked and laughed and helped each other do live streams on Facebook, Instagram, Twitter and YouTube.
Those with professional cameras and long lenses set up their tripods waiting for the shot of liftoff.
With dusk settling in, pink roseate spoonbills flew across the sky. Pods of dolphins were swimming and diving in the water. And across the water, we could see plumes of smoke around the rocket, meaning that the launch was about to take place soon.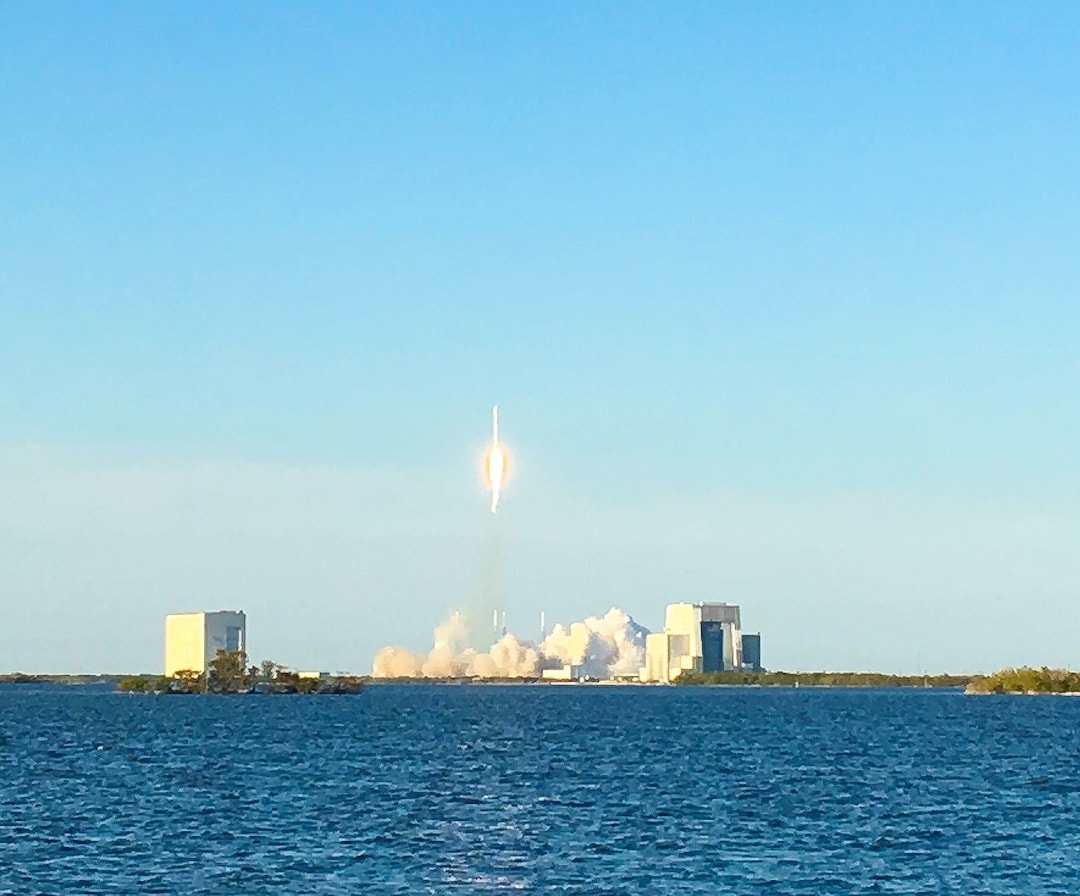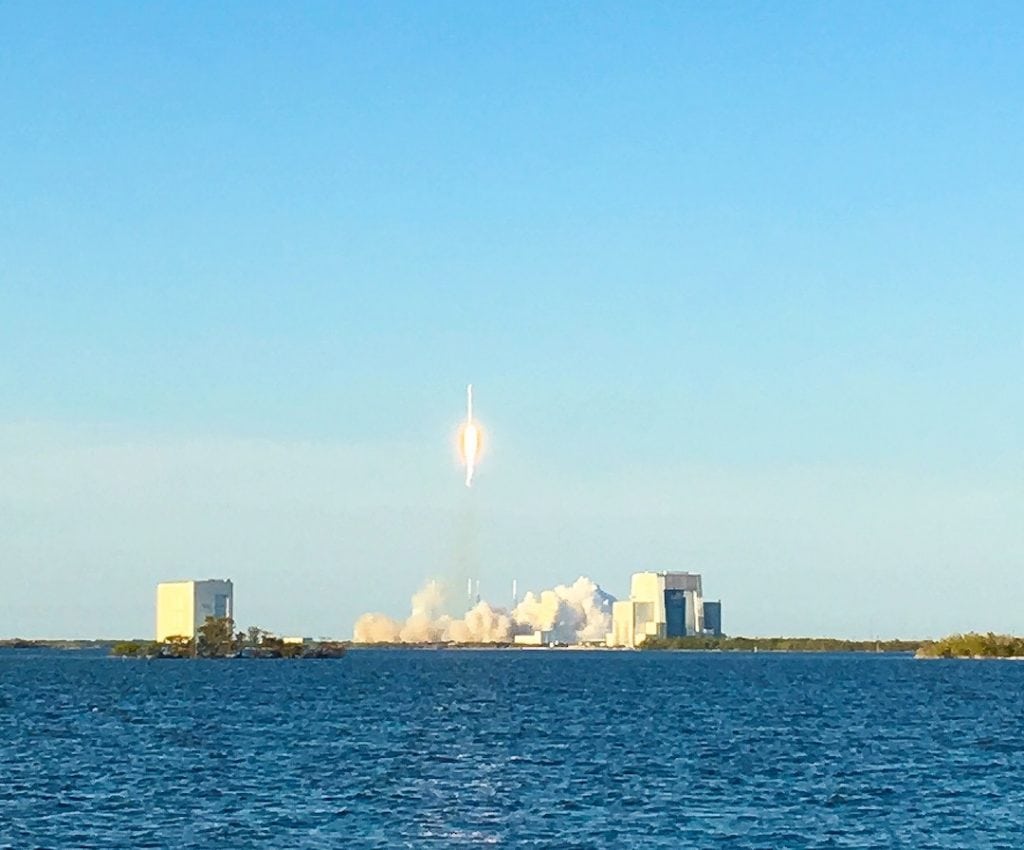 And when the rocket lifted off, with its fiery engines lighting the sky, there were cheers.
LOTS of cheers!
It's as if a hush comes over the group as the rocket lifts off of the pad. It makes its way into the sky in reverent stillness.
Then the enormity of what is happening starts to take hold. People start clapping. People start cheering. Some start crying.
And then the sound waves come at you. Rolling across the water straight towards you, the rumble and sound of the massive rockets finally reaches you two miles away. You can almost feel the sound washing over you.
Still, the rocket keeps climbing. Getting smaller and smaller. While the gravity of what you just felt and experienced starts to sink in.
It is unworldly. And it is great!
Why NASA Social is Great
I have done three NASA Socials. And every time I know that I've been truly blessed to be among such a great group of people.
When you're invited to join a NASA Social, you know you'll be among like-minded people who are just as excited about space as you are. And that excitement brings people together.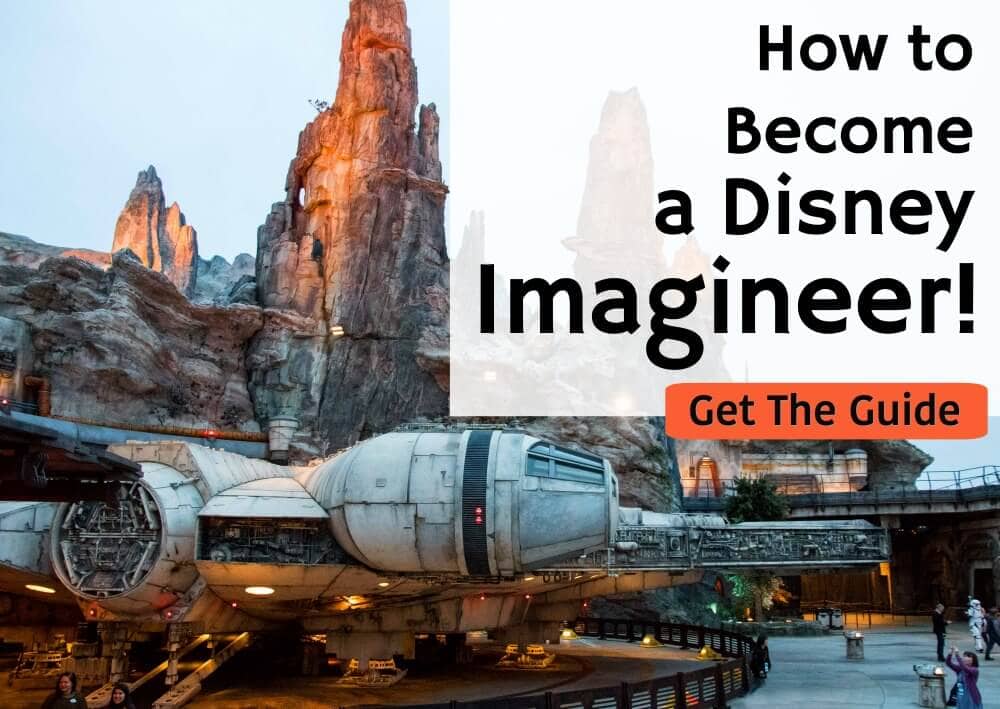 From the moment we introduce ourselves at the beginning of a NASA Social, friendships start being made, whether because of the region you live, your age or your occupation. Suddenly you're tweeting people and having social media conversations with others that you didn't know 24 hours before.
Speaking of meeting great people, check out my new friend Justin Hartney's recap of the TESS NASA Social. His photos are amazing – and his story of travel is, too!
The multi-day NASA Socials involve spending the night in the Titusville area for out-of-town participants. After the activities are done each day, you'll find everyone chatting on where to meet for dinner or drinks. Or meeting up at Kennedy Space Center.
The Facebook Group for NASA Social is amazing. It's VERY active, with lots of helpful hints beforehand, and lots of sharing of information afterwards. It's where you share photos, your blog posts, and media mentions. And how you stay in touch afterwards.
Of course, the access to NASA facilities and speakers is something that very few people can do unless you're a NASA employee.
Want to find out how to apply to a NASA Social? Here's the information and links that you need to know.