Who else is excited about Avengers: Infinity War?!? I know we are! We have already made Black Widow Snack Cakes and Captain America shield cookies to celebrate Marvel movies, so we couldn't help but add Thor Hammer Cupcakes to our Avengers themed snacks.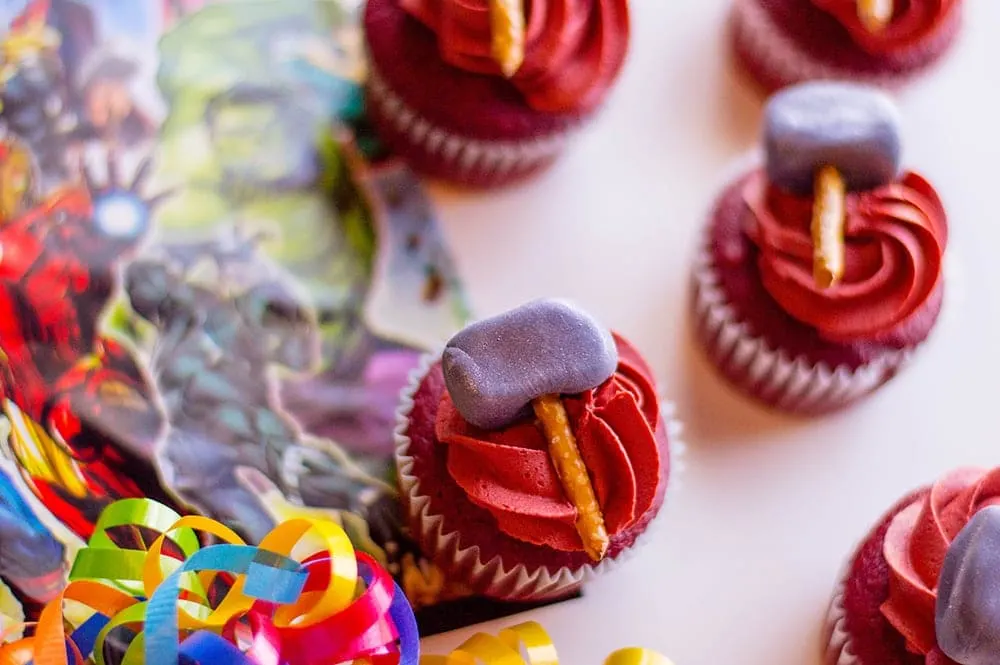 Thor is the God of Thunder in the Avengers, and he is known for his powerful hammer. Did you know that Thor's hammer is known as Mjölnir in Norse mythology?
Why not combine the superhero symbol on a sweet treat of red velvet cupcakes for the perfect Marvel's Avengers themed snack? These superhero cupcakes are perfect for Marvel themed parties, celebrating before seeing the new movie, or a family night at home binge watching Avengers movies.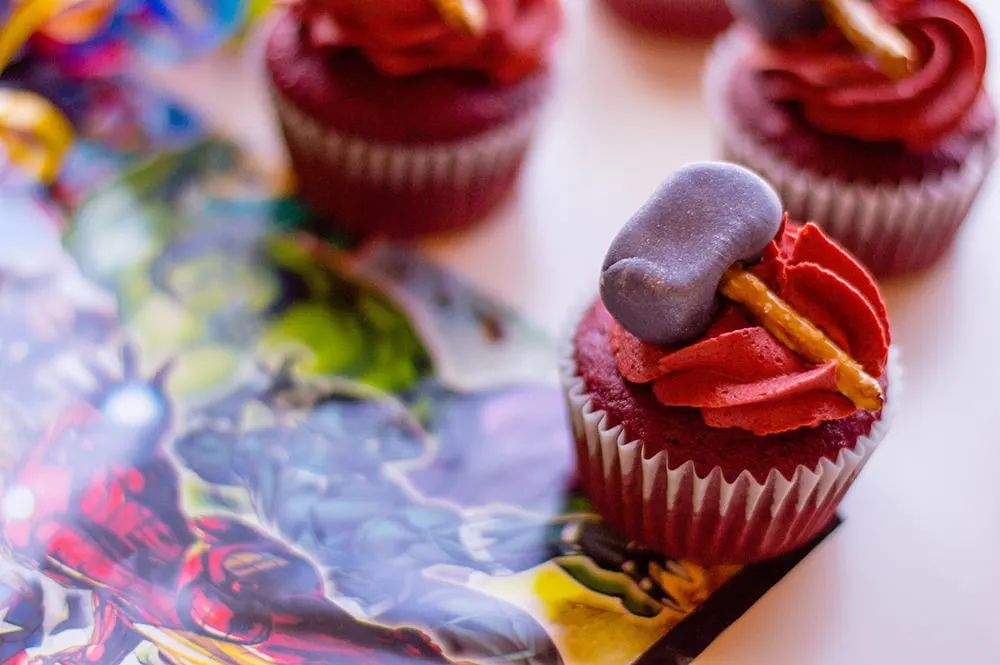 Thor Hammer Cupcakes Recipe
Ingredients
1 box of red velvet cake mix + ingredients to make the mix
2 sticks butter, softened
8 cups confectioners' sugar
4 Tbsp. milk
2 Tbsp. cocoa
7-8 drops red gel food coloring
24 mini pretzel sticks
4-6 oz. white fondant
2 drops black gel food coloring
3-5 Tbsp. cornstarch
Silver food luster

Directions
Yields: 24 cupcakes (according to most package instructions)
1. Make the red velvet mix according to the box's directions. Allow to cool on rack before decorating.
2. Beat butter and slowly add confectioners' sugar. This is easiest to do with a stand mixer. Add milk and mix on high until buttercream has formed with stiff peaks.
3. Add cocoa and red food coloring to the buttercream. Continue mixing on high until it is completely colored through.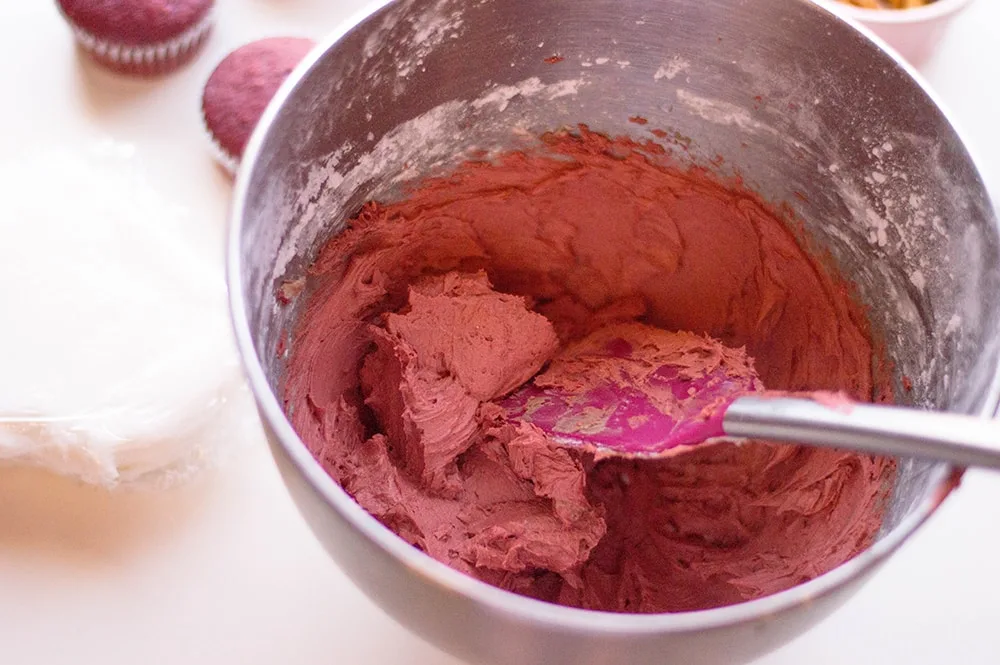 4. Using a piping bag, frost each cupcake.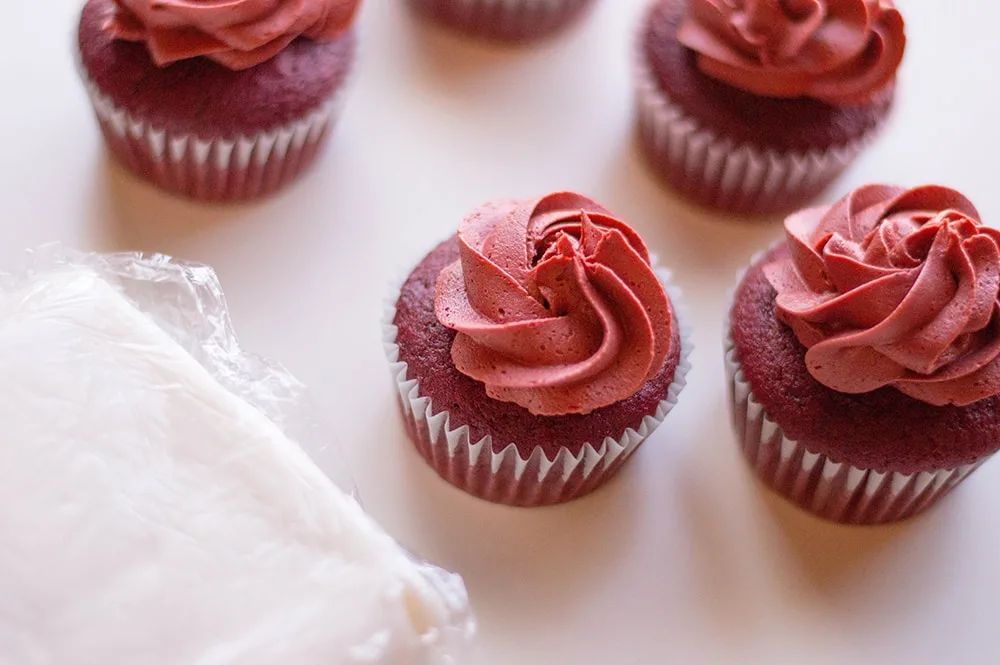 5. Add black food coloring gel to white fondant and mix thoroughly. Do this by adding a few drops on a toothpick to the fondant and knead. Fold over the fondant and keep adding drops via a toothpick until the desired color is achieved.
6. Line a baking sheet with wax paper. Roll fondant into ½ inch balls. You will want to make 24 of them (or however many cupcakes you have). Then shape the balls with your fingers into rectangles to resemble a hammer head. Place each one on lined baking sheet. (You will want to dust your fingers with cornstarch once in a while to prevent them from sticking on your hands.)
7. Brush each fondant hammer head with silver luster.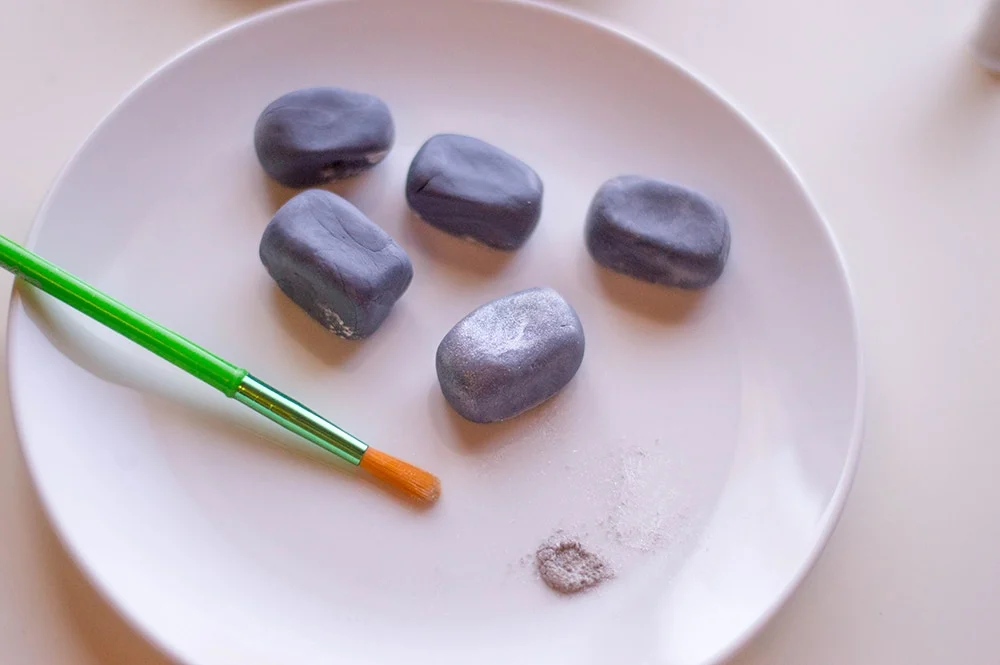 7. Insert a pretzel stick at the bottom of each one (you may have to break off a piece of the pretzel stick if they are too long). Place carefully on each cupcake.
Pin it to your party inspiration board for later!