Dole Whip is one of the most popular snacks at Walt Disney World. While Dole Whip used to only be found at the Magic Kingdom theme park and Disney's Polynesian Resort, it has become so popular that it is now available almost everywhere on Disney property!
In this guide, we will help you find where to get Dole Whip at Hollywood Studios!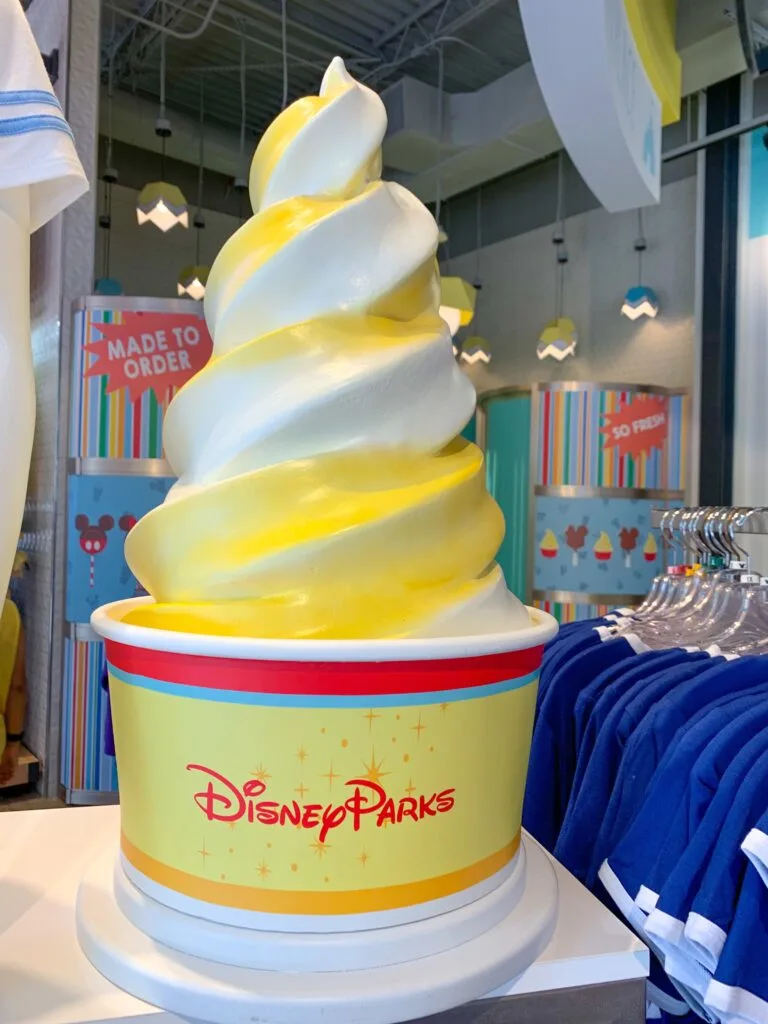 Dole Whip In Hollywood Studios
While Dole Whip is found in most Disney theme parks and even at Disney resorts, it is NOT available at Disney's Hollywood Studios theme park.
Why?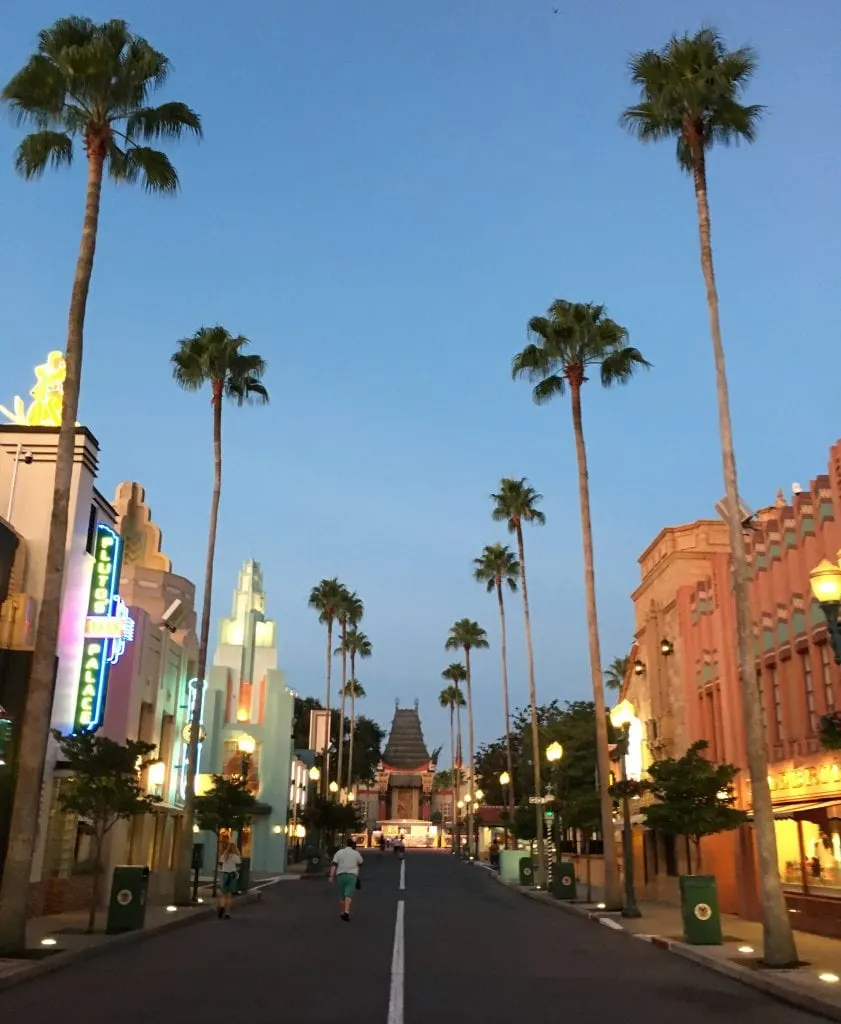 Good question. Many guests come to Disney's Hollywood Studios expecting to be able to get the famous pineapple frozen treat.
We can only guess that Dole Whip doesn't fit the "theming" of the movie-inspired attractions and lands at Hollywood Studios.
However, we can guess that Disney won't leave a money-making idea unused, and it will probably be available soon!
Where is the closest place to get a Dole Whip near Disney's Hollywood Studios? It's actually on the Boardwalk.
You can walk to the Boardwalk or take a boat ride to Boardwalk Joe's Marvelous Margaritas, which serves up the Captain's Seaside Sensation, a Dole Whip smoothie with rum for $13.50. You can also get a non-alcoholic version.
Where To Find Dole Whip at Disney World
If your dreams are shattered and you really want to try this iconic frozen treat (it's dairy free and vegan, too), here are some great places to get a cup of Dole Whip.
Magic Kingdom
Aloha Isle Located in Adventureland, this is the original Dole Whip location with the original pineapple flavor.
Storybook Treats Located near Princess Fairytale Hall, this location serves up lime Dole Whip (not my favorite, for sure!).
Sunshine Tree Terrace Located near the Swiss Family Robinson Treehouse, you will find an orange-flavored variety here.
Epcot
Dole Whip is not always available at Epcot. However, during festival times you will often find Dole Whip served with rum.
Disney's Animal Kingdom
Tamu Tamu Refreshments Located in Africa, you can get alcoholic Dole Whip by adding rum to the cup. There are also specialty varieties such as "Simba Sunset," which is Dole Whip, strawberry, coconut, and watermelon syrup.
Disney's Polynesian Resort
One of the original locations of Dole Whip, there are several locations to get the snack at this hotel.
The Pineapple Lanai offers alcoholic and non-alcoholic varieties.
Trader Sam's Bar (this one usually has quite a long wait!)
The Barefoot Pool Bar has frozen margaritas with lime Dole Whip.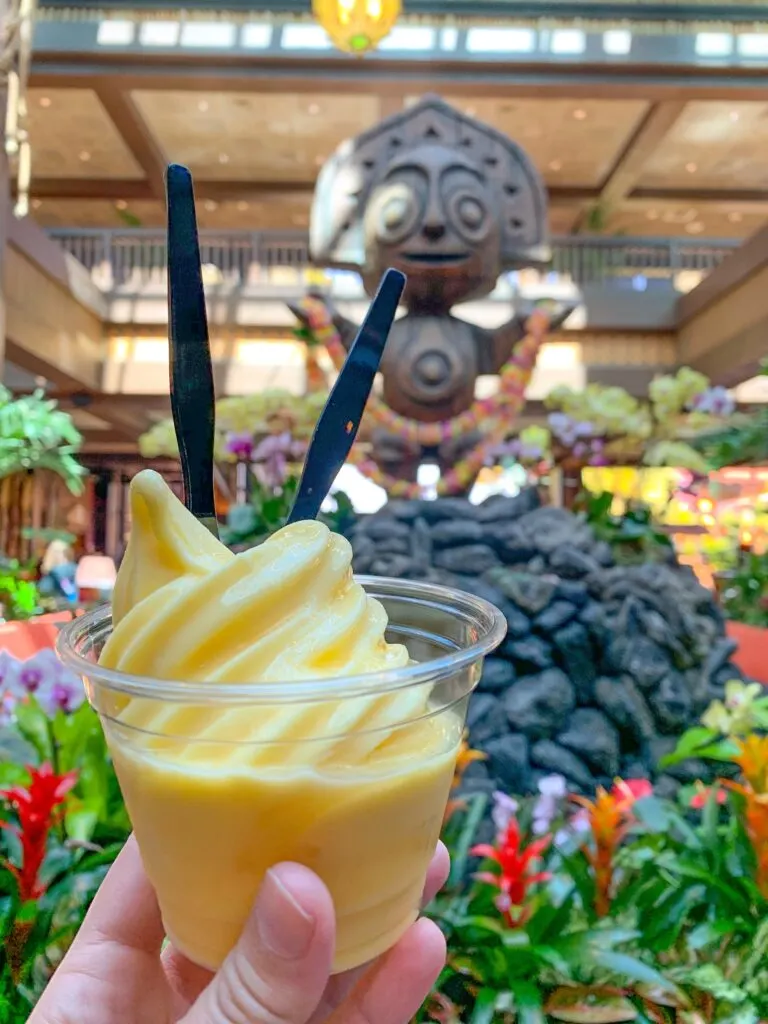 Pop Century Resort
Available at the Everything Food Court
Typhoon Lagoon
Available at Typhoon Tilly's.
Disney Springs
Available at Markeplace Snacks. Get the classic version, add rum for an alcoholic Dole Whip, or get a Dole Whip float with pineapple juice.
---
While there is no Dole Whip at Hollywood Studios, you can find Dole Whip at Universal Studios! Surprising, but true!